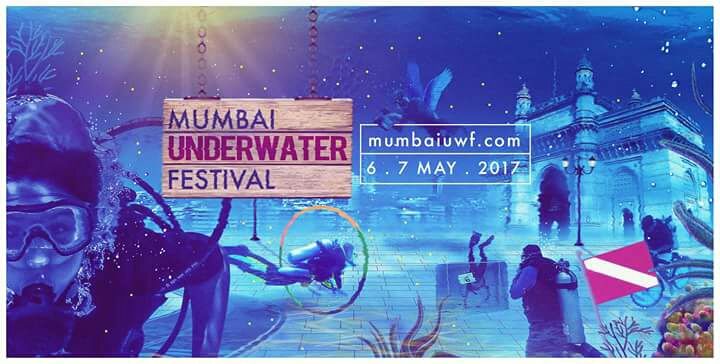 The Mumbai Underwater Festival celebrates the Underwater world and spirit of Adventure
Age Limit: 10+.
Eligibility: Both Swimmers and Non-swimmers
Activities:
- The Underwater Playground (Introduction to SCUBA Diving)
- Dive Games (An underwater obstacle course for certified divers)
Underwater Obstacle Course
Open for Certified PADI, SSI and CMAS divers only. An underwater obstacle course in a 17 feet deep pool. We bet you've never done something like this before!
- Underwater Hockey a.k.a. Octopush
- Skateboarding at our freshly built skatepark
- Slacklining - walk on the slack rope and get that balance right!
- Play Spikeball! A popular 2 v 2 game to which you will get hooked on in no time!
Shows:
- Watch professional slackliners perform tricks on the slackline!
- Photography Exhibition
- Movie screenings and talks by experts
- Information and exclusive deals on SCUBA Diving around the world
*Meet other adventure enthusiasts and travel experts to plan your next adventure underwater!!
Price: Rs. 500 Onwards depending upon the activities you choose
Visitor Pass - Rs. 500/- All Inclusive
Action Pass - Rs. 1,500/- All Inclusive
All Access Pass - Rs. 3,750/- All Inclusive
Early Bird Tickets LIVE Now: www.mumbaiuwf.com
#mumbaigoesunderwater
6 - 7 May 2017
Prabodhankar Thackeray Krida Sankul
Vile Parle (East), Mumbai