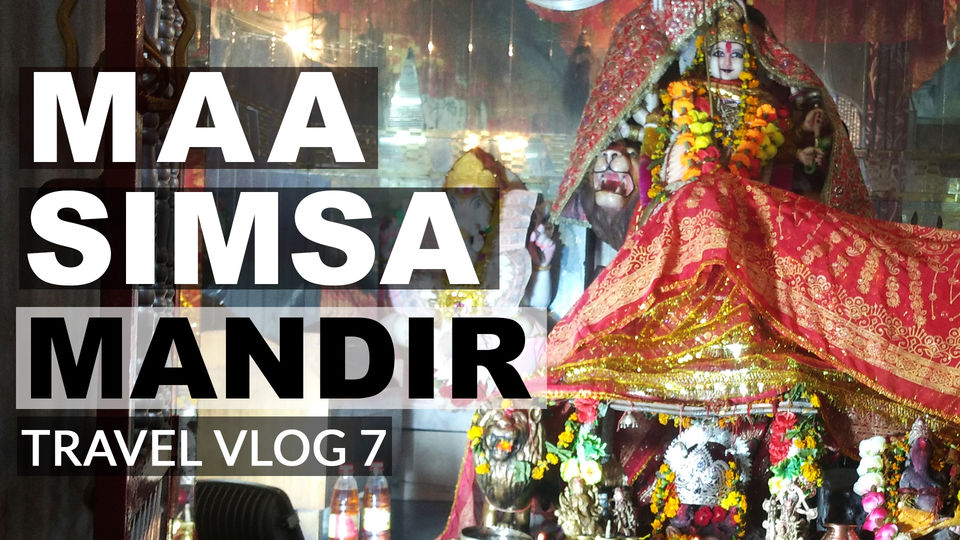 Maa Simsa Mandir or Simsa Mata Mandir is a Hindu temple located on the top of beautiful hills, 3000+ ft above sea level in the Mandi district of Himachal Pradesh, India. The temple is dedicated to the Sharada Devi.
It is located in the Simsa village, 30 km from the Baijnath town. The temple is very popular among the people of the Kangra and Mandi district during the Navratri.
Navratri Special:
The folklore about the setting of the temple is as usual what you find about so many temples of the country. But it is the faith of the devotees that makes this temple different.
During Navratri, many women comes with a pure heart to the temple of Maa Simsa and sleeps day and night in the temple, abstains from food and fasts, she has a dream – dream about either fruits that symbolise the boon for a child. Strange but true, one hears countless accounts of women bestowed with kids after this experience. It is not that every woman is bestowed with a child but there are some cases where women don't dream of fruits etc. In such cases the woman has to leave the temple.
It is said that if a woman doesn't leave the temple in spite of having a dream where her remaining childless is hinted at, she develops red patches on her body that itch a lot and the poor woman has to leave the bed. The temple is full of devotees – some coming to seek boons and others to pay their gratitude. The faith of the people, thronging the temple from far and wide, speaks a lot about the power of the unknown that still makes us wonderstruck at the wonders of nature.
Source:
https://en.wikipedia.org/wiki/Maa_Simsa_temple
https://sarojthakur.wordpress.com/2007/03/07/ma-sharda-temple-at-simas/
I think you must visit Simsa Mata Mandir and talk to the local people about what they feel about this temple and the power of maa simsa.
Ping me on Social Media @socialsudo to connect or if you need any other help regarding the trip.