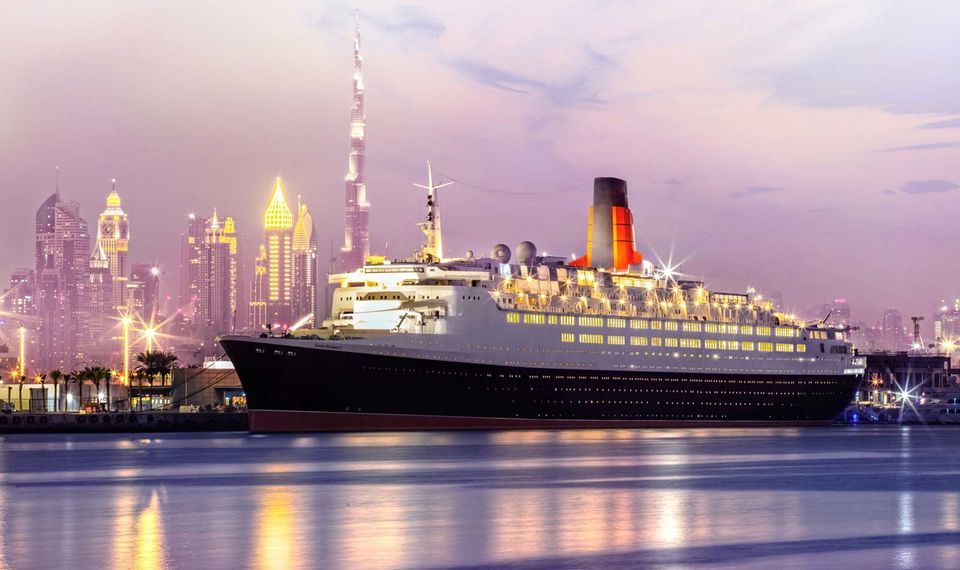 Dune bashing on desert safaris, larger than life experiences, the thrill of adventure sports or simply splurging on high end brands—Dubai can mean a whole lot of things to different kinds of travellers. However, if there's one thing that the middle eastern city always manages to do, regardless of what you're seeking, is to spring a surprise. After introducing a hoard of super luxury experiences, Dubai has now turned the most iconic cruise liner ship ever produced into a state of the art floating hotel! Move over Burj Khalifa and Palm Jumeirah because Dubai just added a brand new attraction for luxury travellers, the legendary Queen Elizabeth 2.
What is the Queen Elizabeth 2?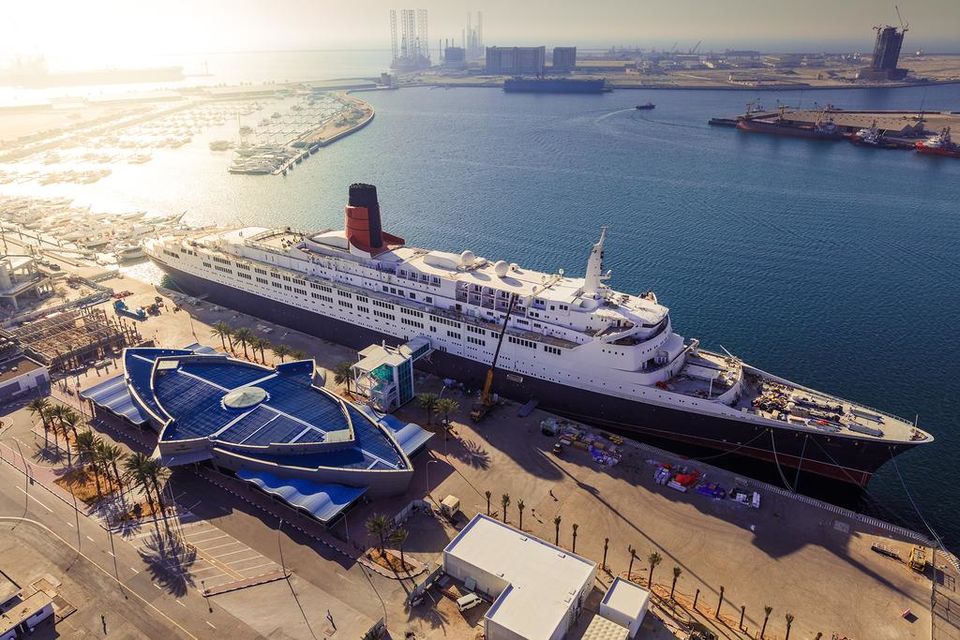 Queen Elizabeth 2, also known as QE2, is a cruise liner built by 1967 by John Brown & Company in Clydebank, Scotland. The ship first set off on its maiden voyage to New York in 1969 and embarked on her first of 25 world cruises in 1975. Ever since then, QE2 has taken up several roles, even serving as a war ship and completing more than six million miles at sea in the process. The now retired cruise liner took its final voyage in November 2008 and now rests majestically on Dubai's Mina Rashid port in the form of a newly inaugurated world class luxury hotel.
What makes the experience so special?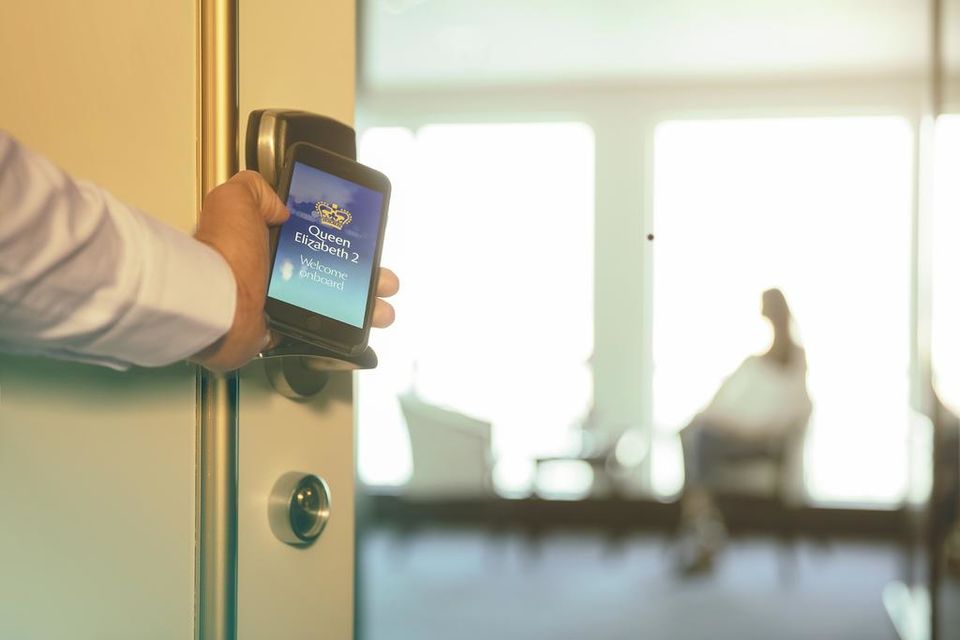 Combining a rich heritage with unmatched luxury, a stay at Dubai's latest hotspot Queen Elizabeth 2 promises an experience unlike any other. The floating luxury hotel has been renovated in such a way that it maintains its old world charm and gives guests a cruise experience while being close to Dubai's infectious energy. Keeping the luxury factor in mind, the 13-deck hotel offers plush stays, great food and entertainment options and a chance to marvel at Dubai's glorious skyline and the pristine sea.
Accommodation options at Queen Elizabeth 2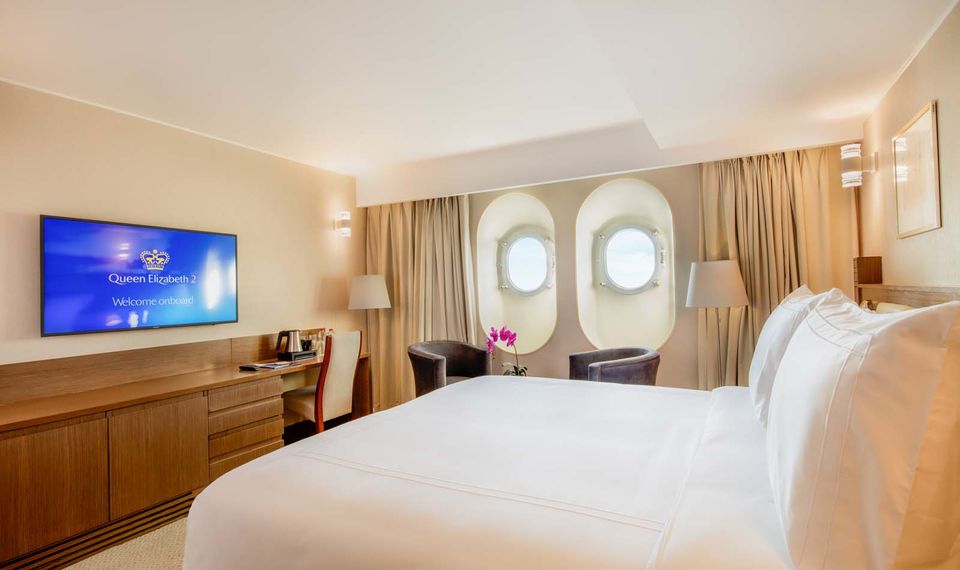 Boasting of a solid 224 rooms and suites, each stay option aboard the Queen Elizabeth 2 has been revamped keeping in mind the needs of the modern day luxury traveller. Rooms at the luxury hotel are classified into four broad categories: Standard, deluxe, superior and captain's club rooms. Each of these cosy accommodation options come with basic amenities such as television sets, attached bathrooms, closets, room service and scintillating views of the sea.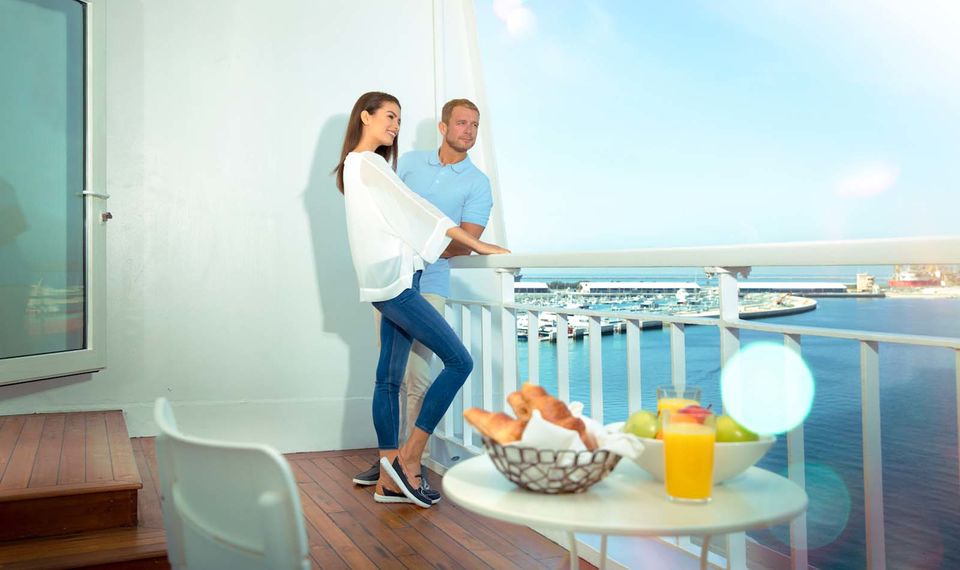 On the other hand, if you're someone who takes their luxury seriously, QE2 also has a wide range of suites that are designed to pamper their guests from the word go. These swanky accommodation options offer king sized beds, separate living areas, private terraces and bathrooms with bidets amongst other world class facilities. Luxury suites on QE2 are divided into the following main categories: Junior, executive, duplex, captain's cabin and royal suite.
Food and leisure
With as many as eight functioning restaurants, bars and cafes, Queen Elizabeth 2 is a paradise for food lovers, to say the least. These restaurants combine exotic flavours from all around the world, promising its guests a gastronomical adventure unlike any other. From live grills to al fresco dining, QE2's exciting dining options ensure there's something for just about everyone!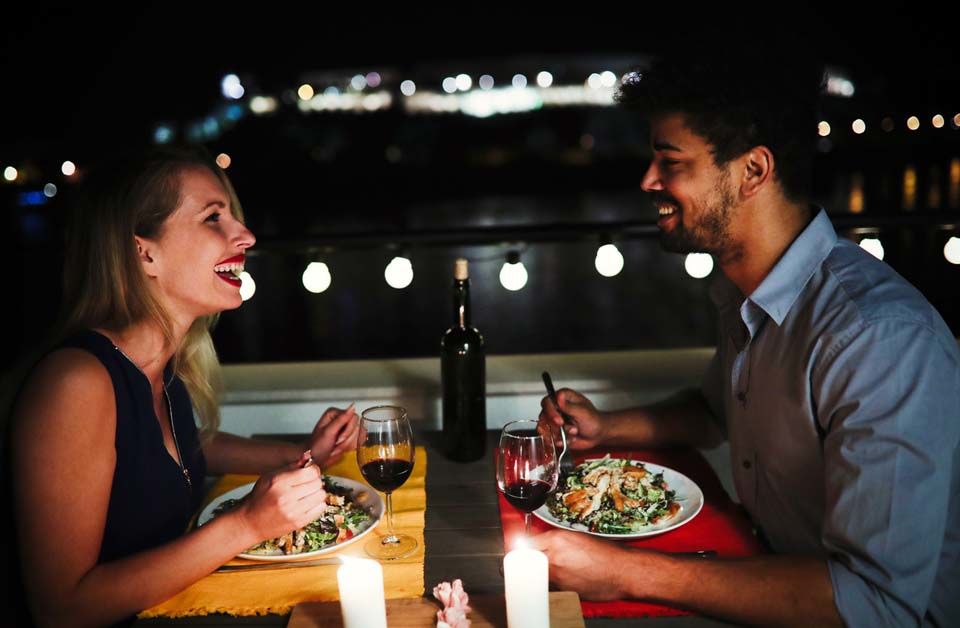 Just so that there is never a dull moment for its guests, Queen Elizabeth 2 also boasts of a range of entertainment options. Probably the most enriching experience on board, the ship's museum offers guests an interactive tour of the QE2's rich history. In addition, there is also a chic shopping arcade, a beautiful spa, swimming pools, a massive theatre for live entertainment and a cinema hall.
How much will a stay at the luxury hotel cost?
A stay at Queen Elizabeth 2 starts at approximately ₹9,000 per night for a double accommodation. Though the base fare is inclusive of only the stay and complimentary Wi-Fi, there are other packages on offer that offer complimentary breakfast for guests.
Getting there
There are several daily flights that connect New Delhi to Dubai starting at ₹6,000. On getting down at the Dubai International Airport, hire a local cab to get to the Mina Rashid port in about 20 minutes in a local cab(15km).
What are your fondest memories of a cruise holiday? Write in here to share your enchanting travel tales with the Tripoto Community. And while you're at it, make sure you head over to our YouTube channel and check out some crazy travel videos.