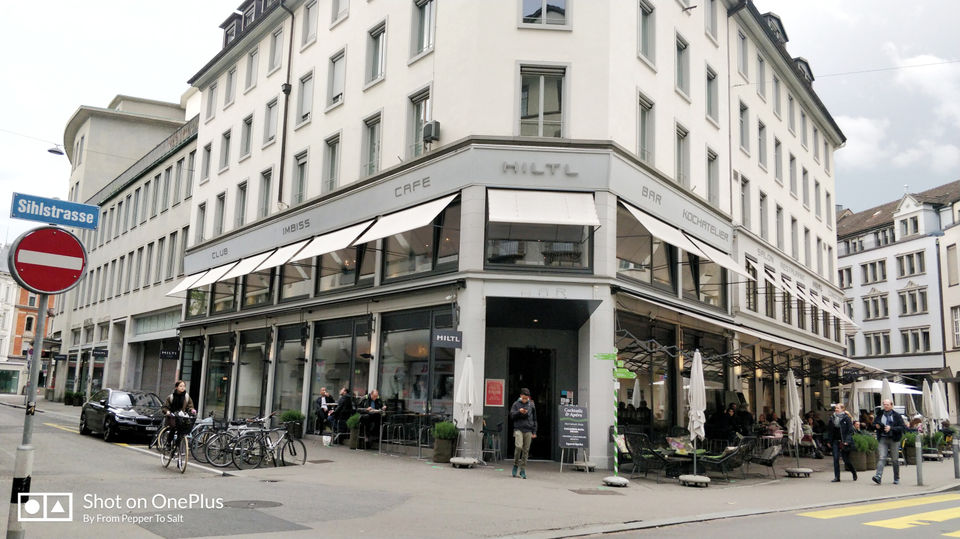 It was around 19:30 in the evening. The sun was about the horizon and there was a slight chill in the air. I took a tram from my AirBnb apartment in Zypressenstrasse to head out to one of the must visit places on my to-do list in Zurich. A foodie at heart, the first thing I research about a city, are the best places to eat. I believe I was lucky enough to get a table to myself, since I learnt the place is usually full and on many days a week, the restaurant needs reservations in advance.
Switzerland has not exactly been a cradle of vegetarianism. However, Haus Hiltl located in Sihlstrasse 28, Zurich holds a Guinness world record for being the worlds oldest continuously open vegetarian restaurant. First opened in 1898, this place is serving amazing vegetarian food, since decades or should I say a century. History states that a German tailor named Ambriosius Hiltl moved to Zurich. Declining health, as a result of Arthritis, forced him to go on a complete vegetarian diet. In search of a vegetarian place, Hiltl stumbled across the only vegetarian café in the city called Vegetarierheim and Abstinence-Café, over the period Hiltl fell in love with not only the vegetarian dishes but also the owner of café Martha Gneupel. Just at the brink of 20th century, Hiltl married Martha and renamed the café to 'Haus Hiltl'. Today ,this place serves an impressive menu of more than a 100 dishes from a global palette. It is one of the most trendiest and popular places in Zurich.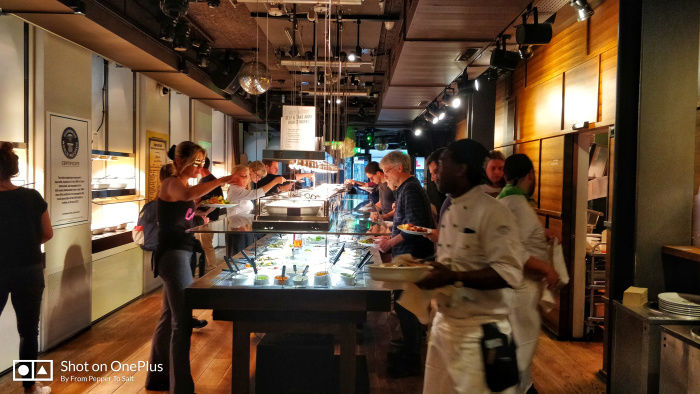 Fast forward to today, If you think vegetarian food is boring, hold on to your thought till you visit Haus Hiltl. The dining is spread into two main sections, Ala-carte and a buffet. Most people visiting prefer the buffet menu. The most appealing thing for me, was its billing process. You are charged CHF 4.5 per 100 Gms of food. You can select anything from salads to desserts and Asian cuisines to Indian. Take the amount of food you need, put it on the weighing table and the machine will give you a slip with your bill. Its that simple!!! The most important reason I loved it, is because it helps to curb the wastage of food. In a global economic sense, where hundreds of people go hungry to sleep every night, this is a great initiative. Secondly, it gives me the freedom to choose whatever I like in its proportion.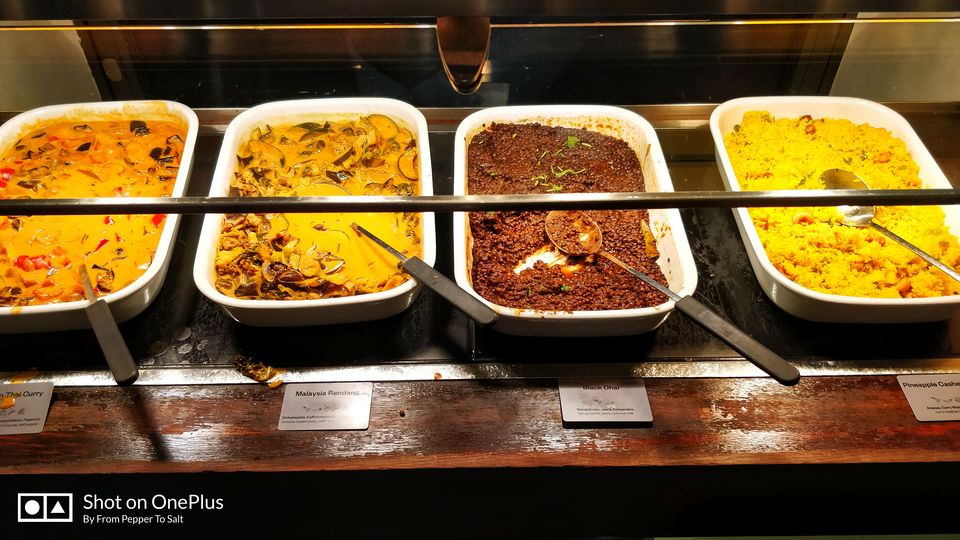 So how do you maximize your ROI (Return on investment) at Hiltl ? The first tip is, don't rush with a plate. Have a brief look at the serving table. Select the items that you want to try and can really eat. Create a draft in your mind. Second, try poppadoms to replace a part of your rice and curry, they weight nothing compared to a plate full of rice. However, if you are truly an explorer like me just take a little portion of everything for a complete gastronomic treat. I was pleasantly surprised to find 'Shrikhand' on the menu. Its a dessert made from strained yoghurt and and sugar and finds its roots in western part of India. I will tell you the history and origin of this dessert some other day (remind me later). The other interesting options included an array of salads, curries, chutneys and cut fruits.
I remember I had one plate full weighing almost 335 Gms net weight (Excluding the weight of plate), with a global distribution of 50% Indian, 20% south Asian and 30% rest of the world. The taste is amazing and I couldn't have asked for a better food in Zurich.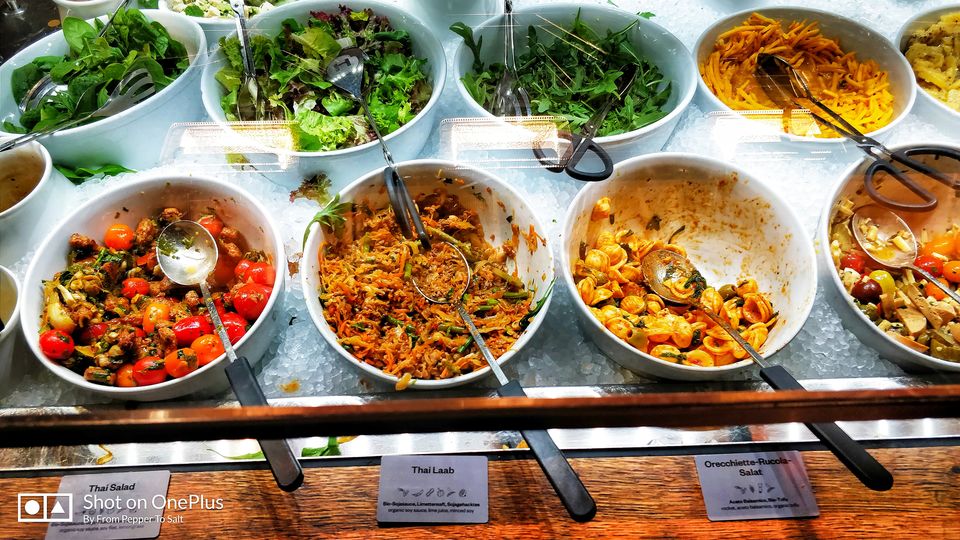 More than a century since Hiltl opened its doors, they have been continuously in the process of innovation and providing worlds best vegetarian dishes to its fan-base. This is what make dining here a unique experience...
Follow me on :
Instagram : Instagram.com/frompeppertosalt
Facebook : Facebook.com/frompeppertosalt
Blog: blog.kiranvispute.com