so I started my journey from leh near Shanti stupa before I leave my Hotel suddenly I checked my bike & my break wire was broken & I was stucked with this early morning I called to owner of bike he come after 1 hour I was getting late but it's all rights , so I started my journey from leh 2nd what me again I forget route of nubra valley ,but got a rode after 15km, So I am on the way to heaven , when I reach khardungla peak it was too cold -10 degree that time I thought I to go back but I motivated to myself again I started my journey to nubra valley in the evening reached HUNDER.
to be continued.....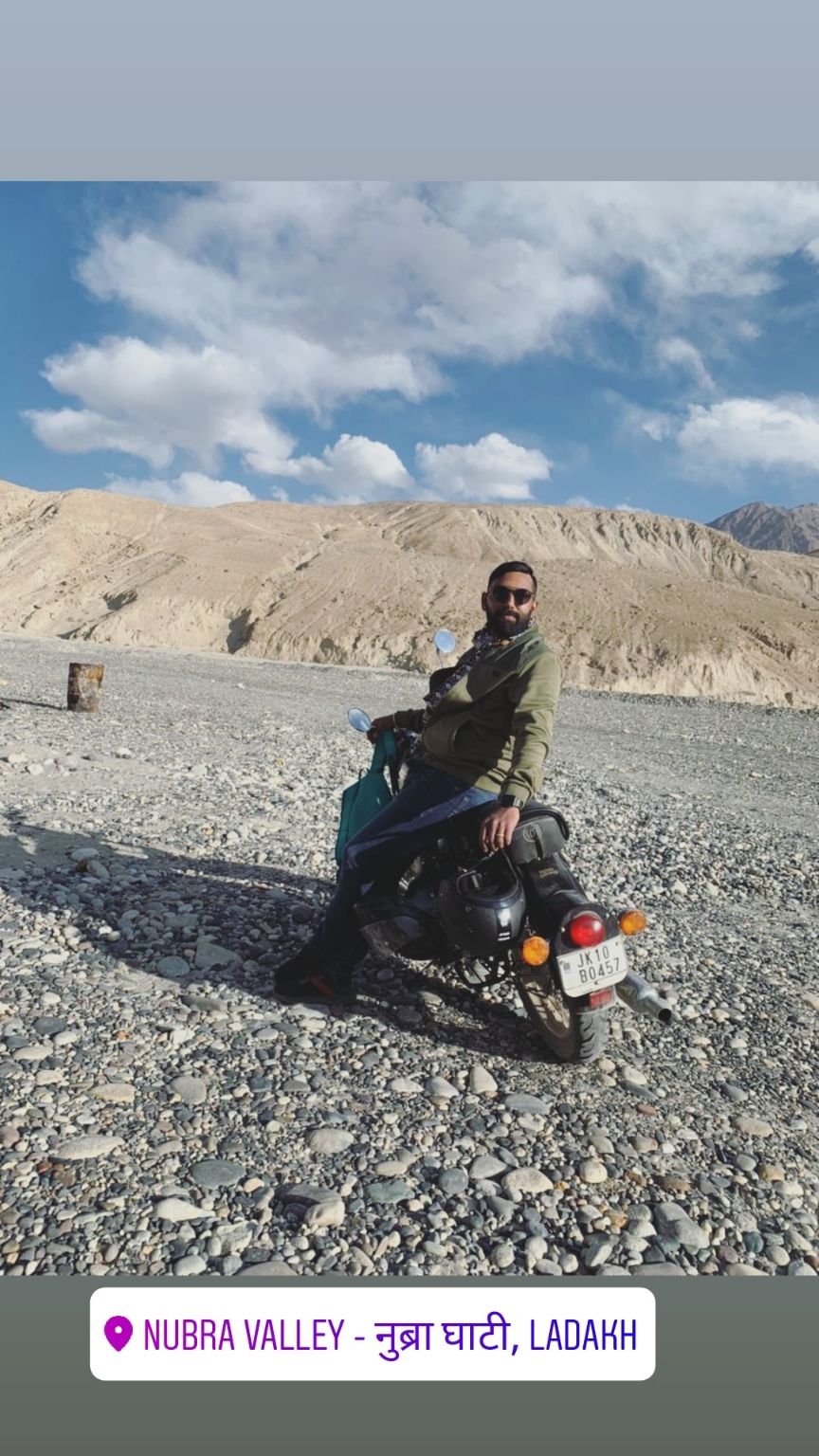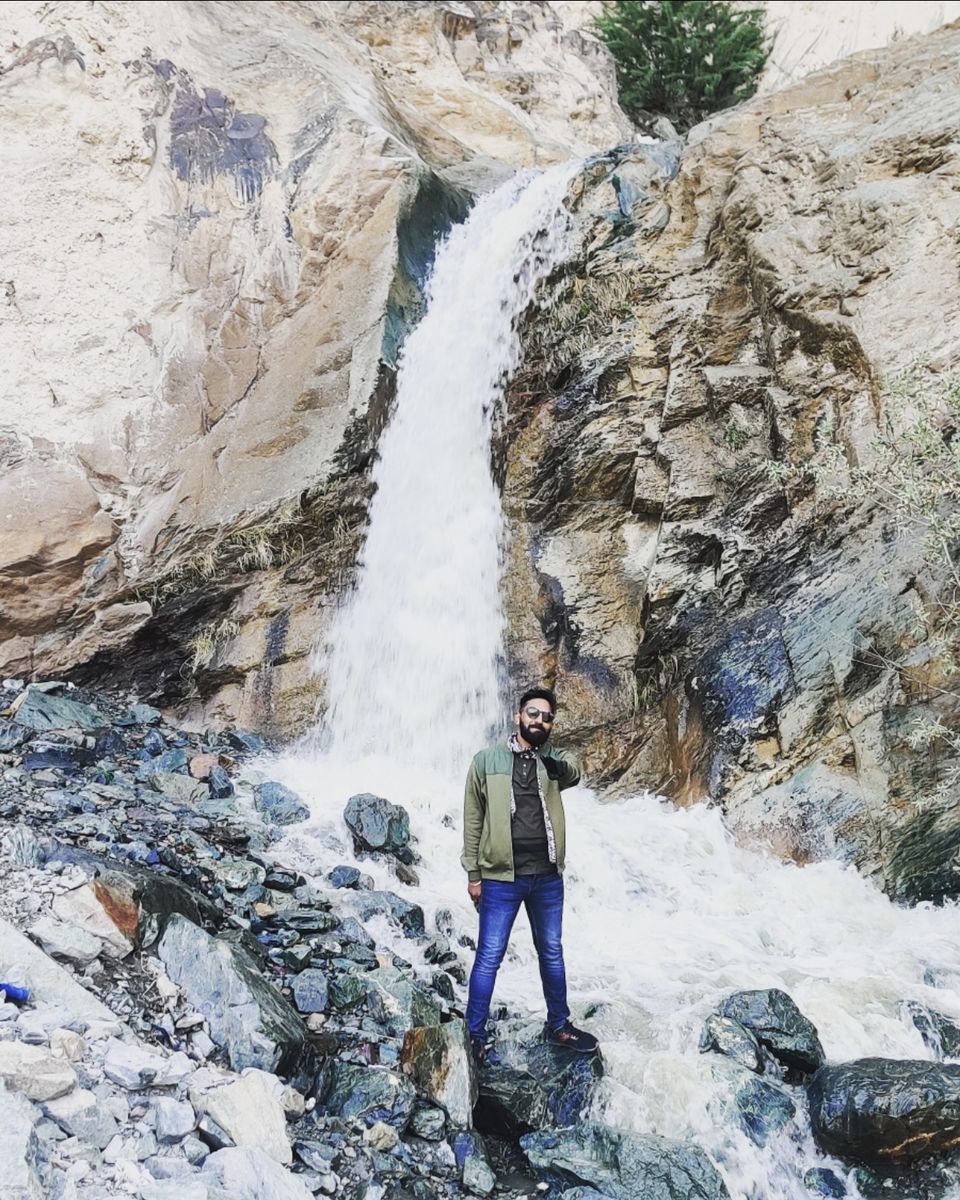 So I woke up at the morning after breakfast I ready to explore that place ,you know That's femous part in nubra valley is camel 🐫 & I saw that & enjoyed the river side before leaving hotel 🏨 I meet amazing people ,after that I join that bike group we leave for pangong Lake enjoyed valley of heaven in the evening we reached pangong,we book one campaign ,one campsite infront of lake & it was great experience under the lot's of sky 🌟 with bonfire night 🌃 with music 🎶 to be continued...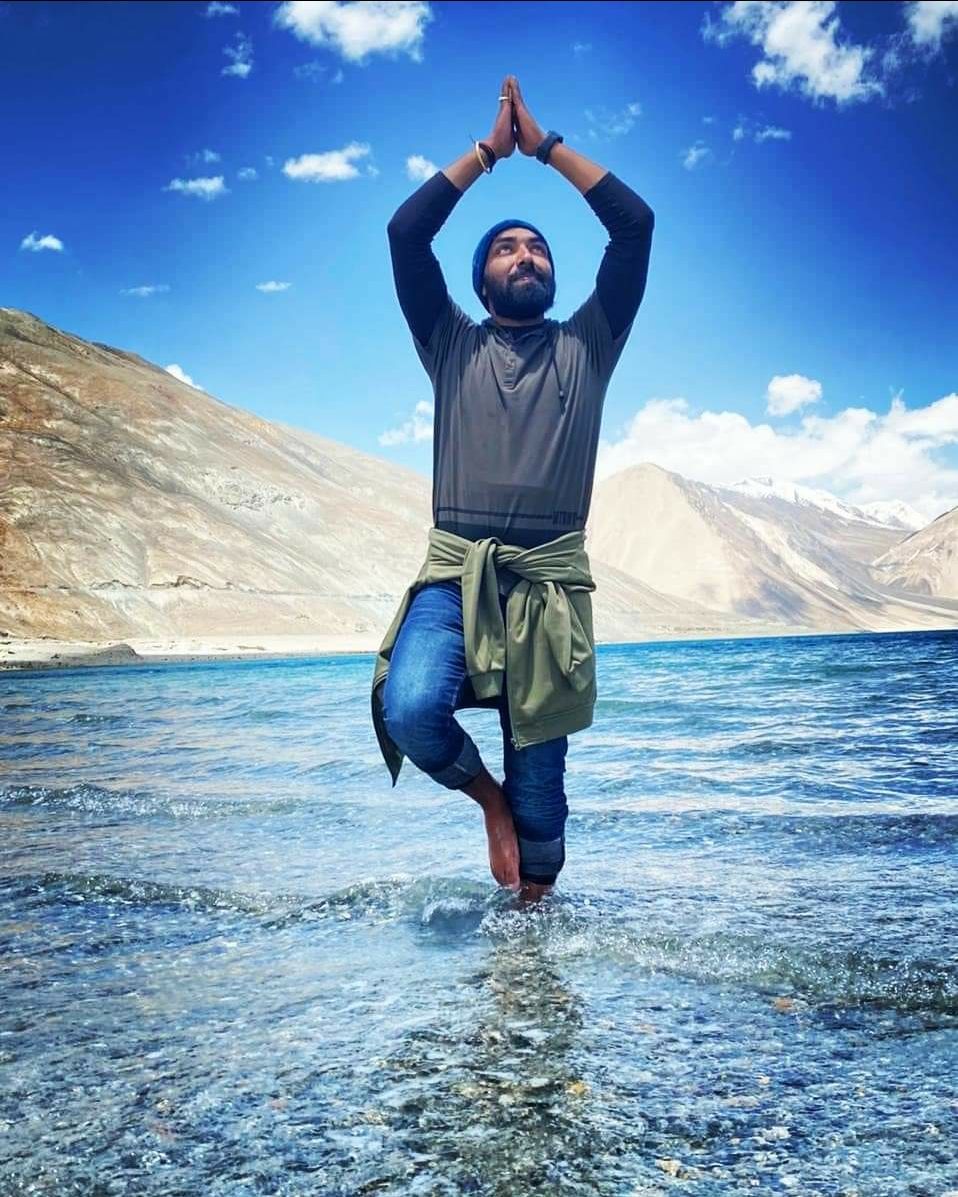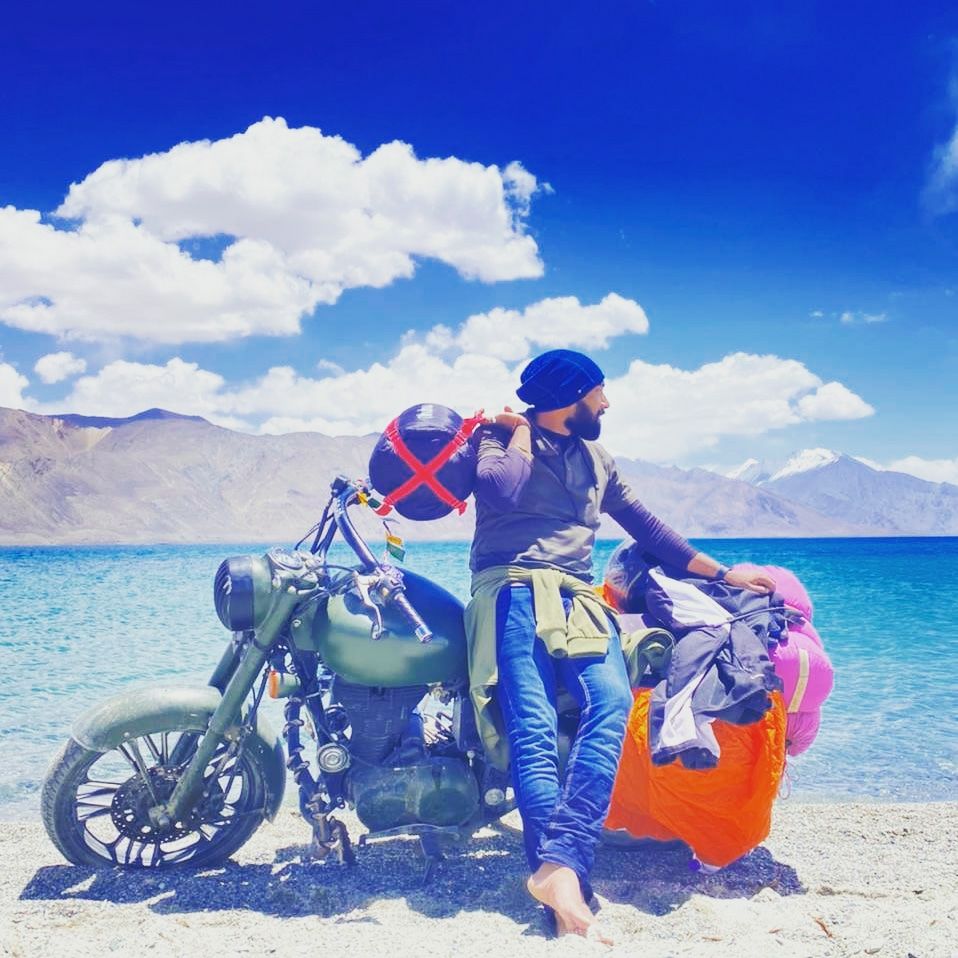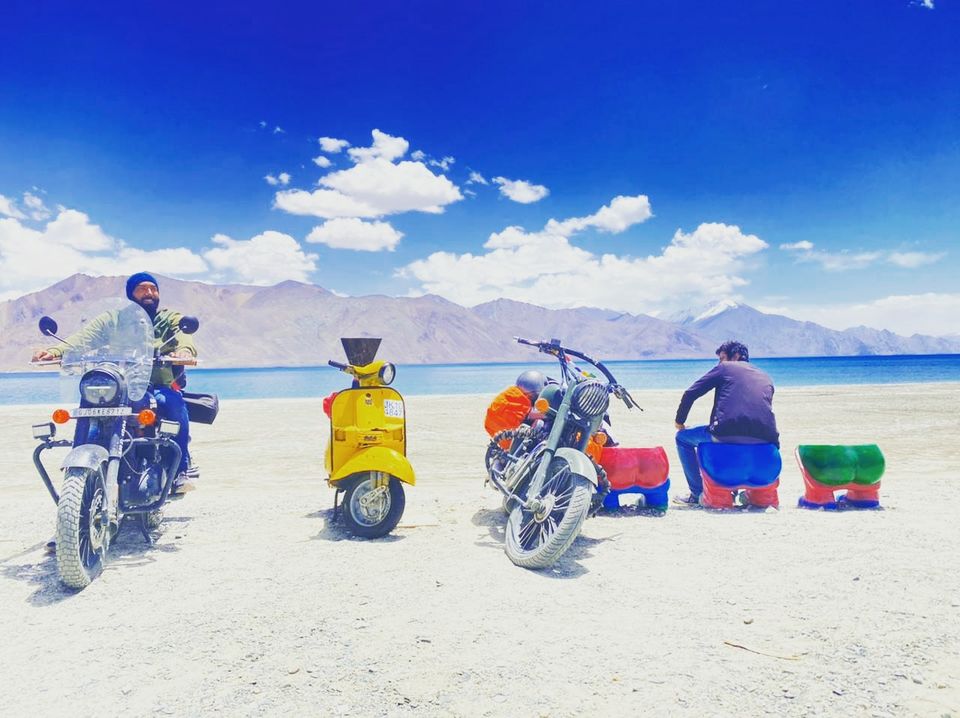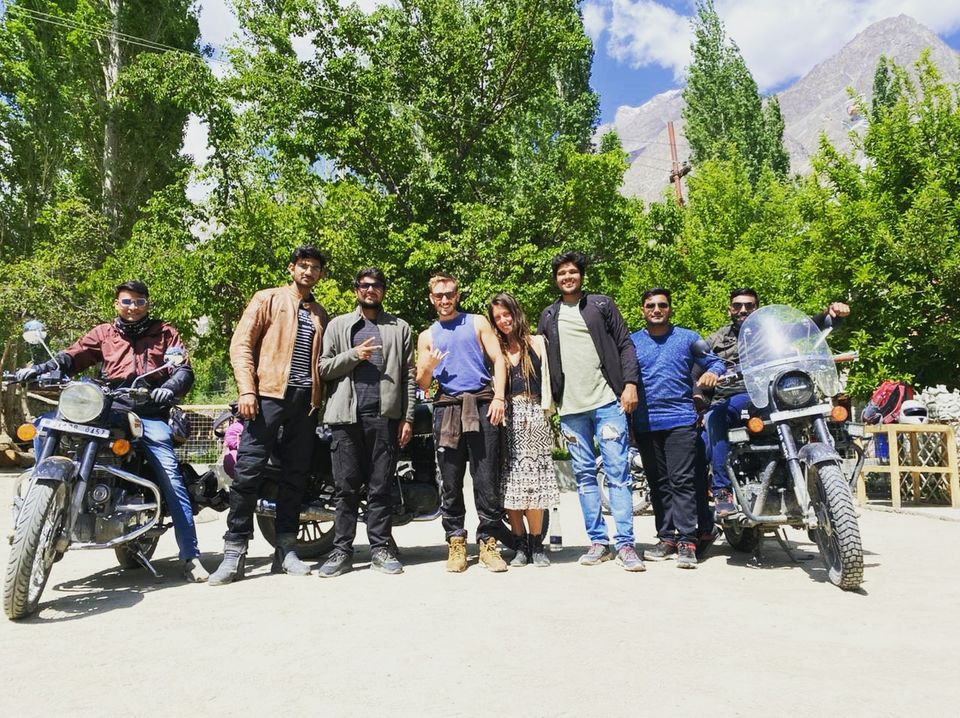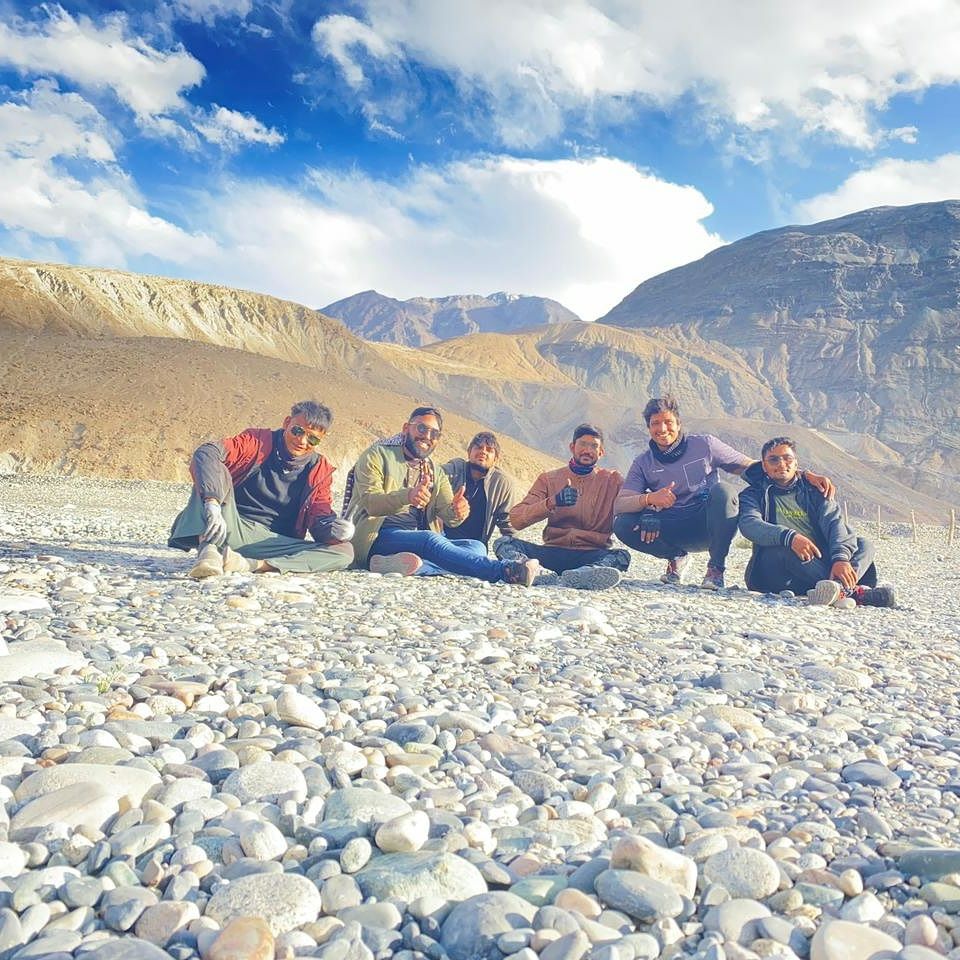 So good morning peeps again we taking photographs for proudly days ,some people left for leh because they have day after tomorrow flight ✈️ we are decided we will stay 1 more day stay at pangong ,we are collected some memories overder in afternoon our 1 memeber is suffering oxygen problem ,we are wired about him & we decided to go leh down side we left from der 3 o'clock & we are continuously driving for leh because it's cold outside that time 8 o'clock we reached leh Ladakh,his normal we said bye bye for memorable time .it's was ended thanku for being hear stay connected with us,for more stories.THANKU ✈️