Like I always said...I love beaches and have always made sure every location I'm visiting had a beach there...so was Pondicherry ;)
Pondicherry in my point of view: Great French delicacies, Beautiful French Colonies (Of course!), tiny enough to go around on a two-wheeler and "beaches".
Well, I was on a short trip. Took flight from Hyd to Chennai and then hired a Himalayan at "date a bike". I would like to talk a few interesting things about this place:
*Super friendly ppl, suggested a great bike (Brand new) /helmets and also provided luggage belt straps :).
So here we took off on a stunning brand-new Himalayan (white), 120kms ride to Pondy. What can I say..the joy of riding Himalayan on ECR road can't be explained in words...Please experience it!! :o
My very first day started by taking flight then renting a bike and finally around 7pm (IST) I landed in the most awaited city of Pondy! Like I always say, make sure to book the stay in advance for decent price (which I sure did).
So, neither the flight journey nor the 120 kms distance made me tired... I must say that the ambiance and the weather of Pondy stirred up my excitement. Got ready and took a quick ride to lovely French Colony. It was a unique expirence to take a walk in the French colony followed by the beach.
Did get to taste the delicious wood pan pizza at one of the top rated restaurant (expensive! Buh the "Pizza quatre fromages" was worth it).
Let me share some beautiful streets of Pondy!
No wonder ppl say Pondy takes you back in time. Check this lovely old cafe: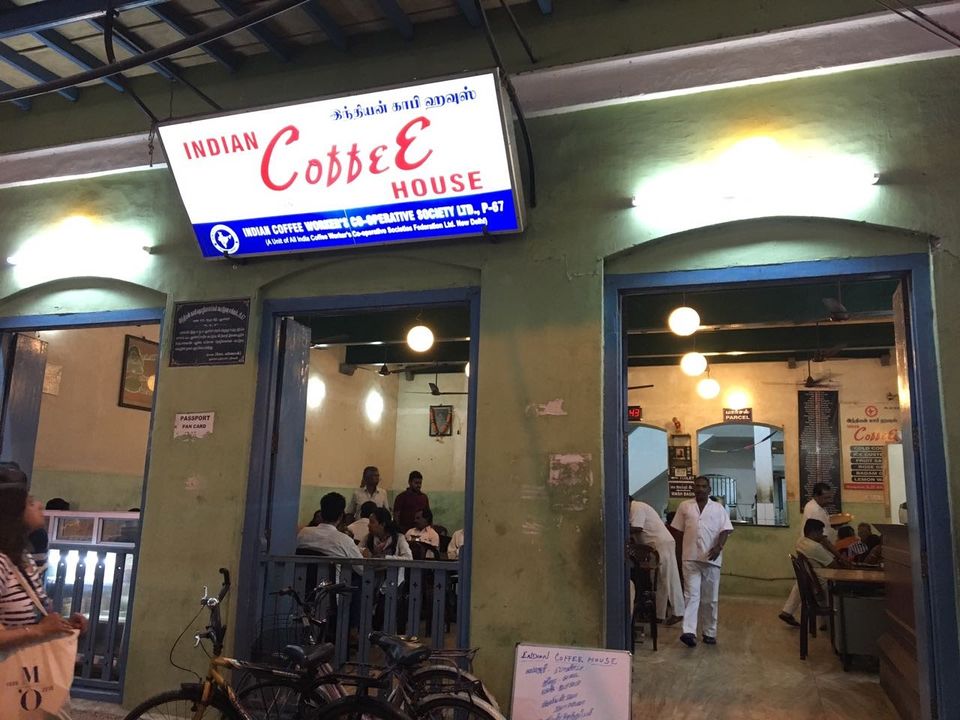 That was my quick 2 day trip to Pondy! Cute little place, lovely food, decent beaches and ofcourse French Colony!!
Good Day!! :)