We make plans for days and months for our upcoming trips we want to take, yet it hardly helps because most plans are left only on the papers. But one should keep making plans as a the excitement itself is like tripping, and should try executing it even when you are left alone for the trip, at least that's how i became a solo traveler and now i am always thankful to them for not joining me.
After finishing my trek to Gomukh, the spiritual tune i was dancing to made me keep the journey on, and i left myself flowing through it. This time i decided to turn this trip into Chhota Char Dham Yatra though i didn't had enough time to complete it i still made up my mind and chosen my next destination as "Yamuntori" .
I left Gangotri early morning and reached Uttarkashi by 1 PM. Again as usual as the driver was waiting to fill his taxi with enough passengers , we got late and left Gangotri by 10PM though we were supposed to start by 7AM morning. Anyways i was hungry so first thing i did was to reach Uttarkashi and fill my stomach enough to carry on for next 4-5 hours as i was suppose to be travelling with no time to have food again until evening. There was a bus waiting to go to Barkot at the bus stand. Its best available transportation to travel around Uttarkashi as they are punctual and reliable.
Situated at an elevation of 1,220 meters above sea level, Barkot is one of the popular destinations situated in the Uttarkashi district of Uttarakhand, India. The district is a part of Garhwal division. This town receives water from two sacred rivers Ganga and Yamuna. My next destination which was Yamunotri was only 50kms a 2-3 hours of journey away from Barkot.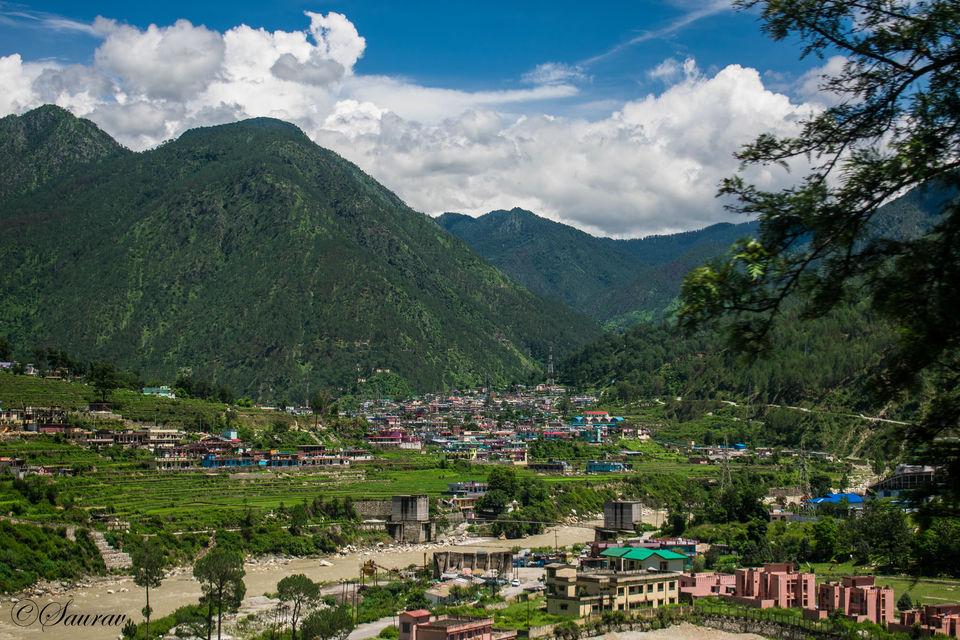 I reached Barkot at 4 PM and the fear of missing the last transport was still there in my mind and it did happened as i was too late to catch the last bus to Janki Chatti which is the last point of transportation.
Still i waited for sometime to see if any i can get any local transport, though nothing turned up. I asked locals only to know that i will be able to get a bus next morning 10 AM. In the month of July due to rain landslides are quite common, so routes are closed every now and then until debris are removed. I decided to halt for the night at Yamunotri and stayed in a hotel Rana which is at the bus stand and the room was cheap only 300 INR.
There is a small beautiful market in Barkot where you can try number of street foods and by important stuffs. I roamed around the street, and tried different foods enquired for further journey ahead and retuned back to hotel to say good bye to the day.
Next morning i was ready after all the necessary formalities by 9 AM, and i was in the bus by 9:30. Though i didn't had breakfast i saw a small hotel taking out some hot Samosa and Jalebi, i still had half an hour so without wasting any time i was in the shop eating Samosa.
After finishing my breakfast i was back to bus and it left on time by 10.00 AM for Janki Chatti.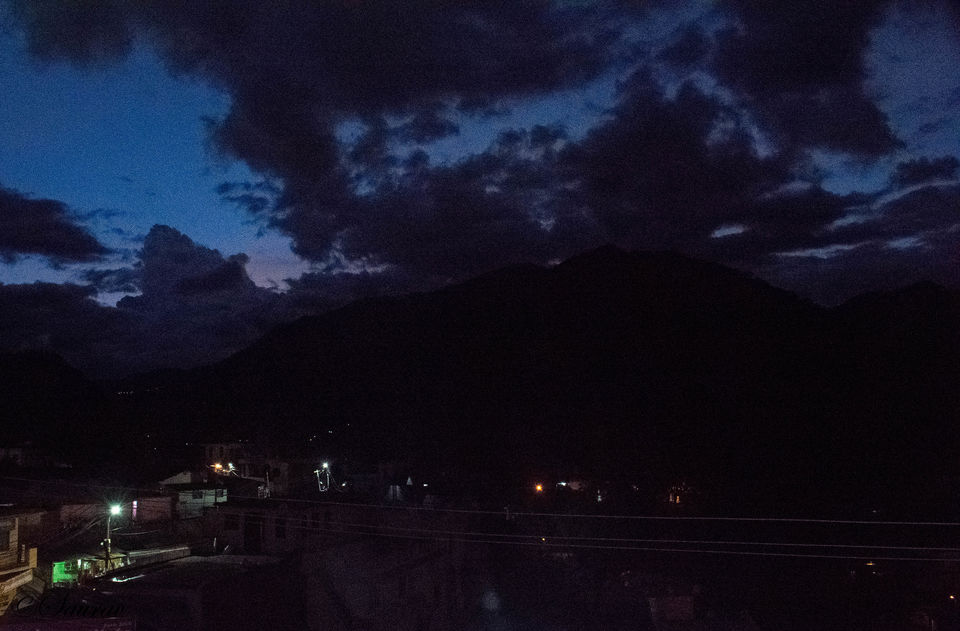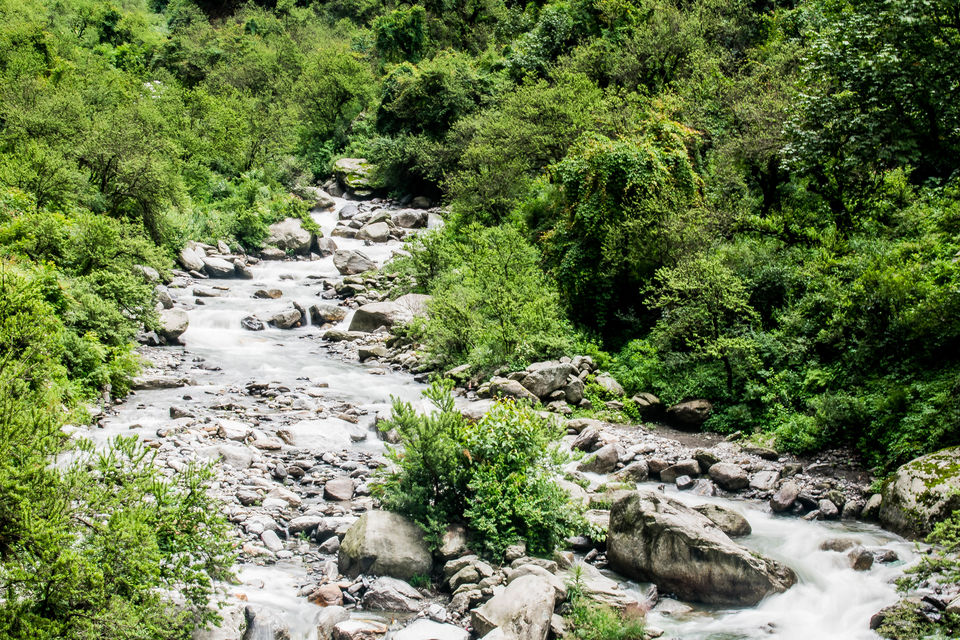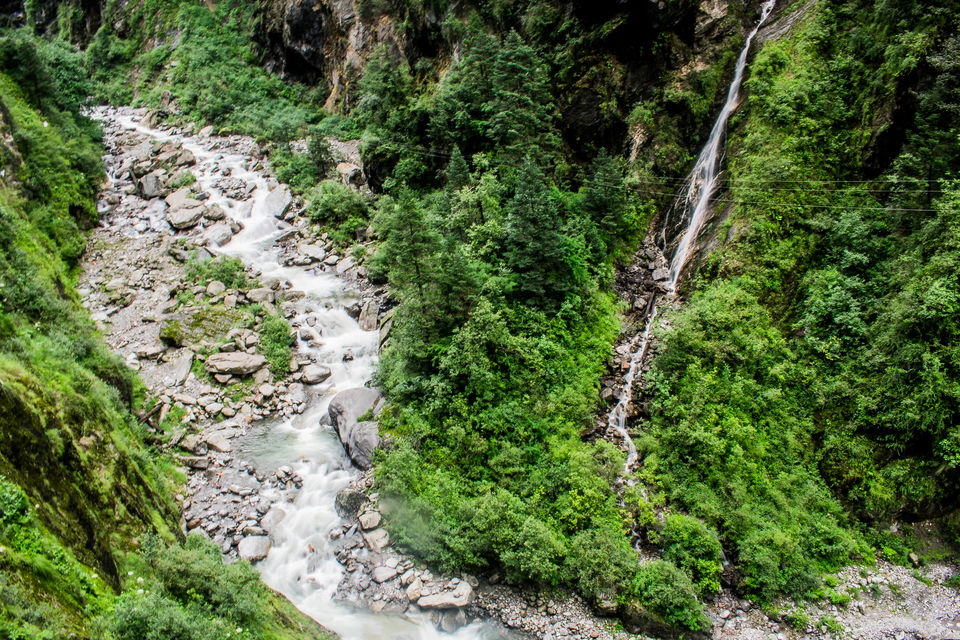 The route to Yamunotri from Barkot is short but thrilling and beautiful but their is a real problem always lurking here specially in monsoon and that is landslides. Many a times we were stuck for sometimes because of JCBs clearing routes due to landslides last night. After almost two hours of journey we reached Hanuman Chatti were bus stopped for a while . The village is beautiful and only half an hour before Janki Chatti the final destination of the buses.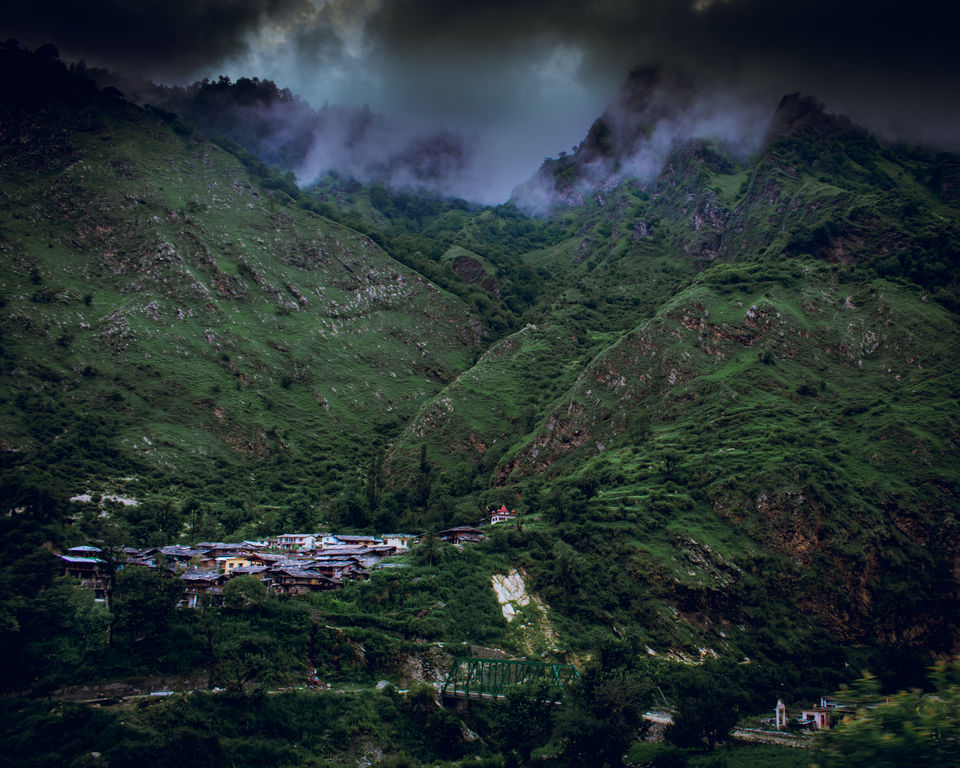 We left soon from their and in half an hour we reached Janki chatti. The village is like a blessing of God surrounded by lush green himalayas in every direction which generally gets covered with snow in winters. People will ask you for ponies to take you till Yamunotri, but i was in no mood of that. A guy challenged me though to make it by the time bus leaves i accepted but i was never worried about it.
I was fresh and i started my trek to Yamunotri without wasting any time further and within no minutes i was into the silence and bliss of the greenery around. The trek is almost 6 kms and you come across thickest forests of himalayas here.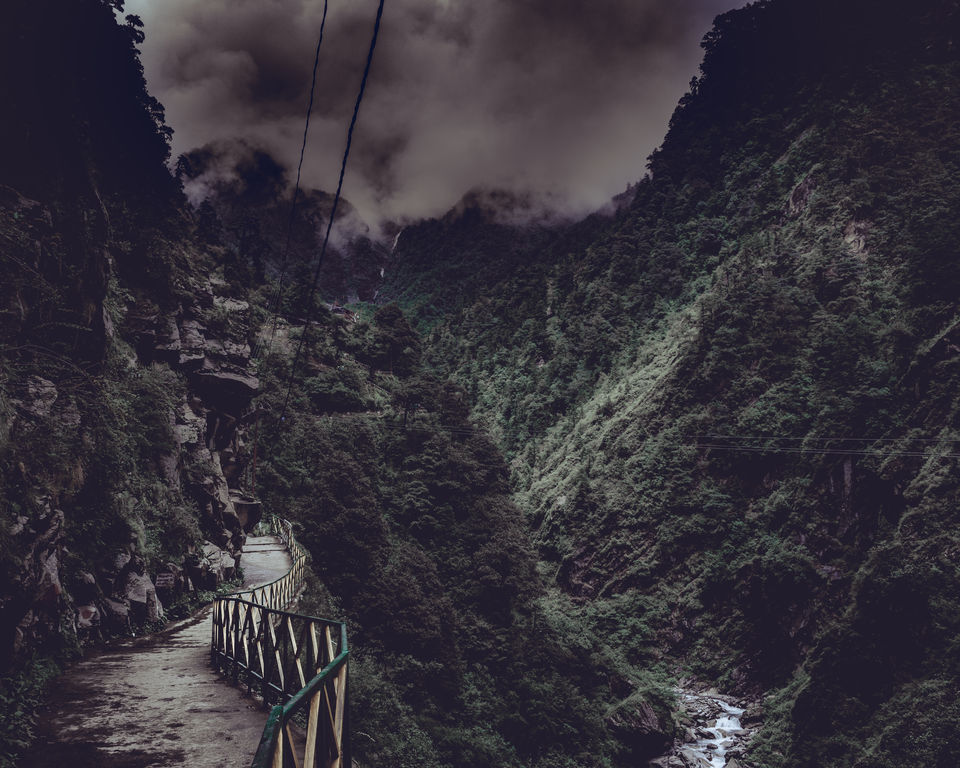 The route to Yamunotri is quite steep and takes a lot of energy to move up and its more tiring because its mostly stairs that you have to climb. I stopped at a cave where two sadhus where staying. One was lying in complete silence and hardly speaking but he was generous enough to speak for me and offer me tea which i couldn't have just denied. Actually i was kind of waiting for something like this, i sat down for sometime enjoyed the tea and didn't really tried to bother him. After sometimes i was back on my route and climbing the stairs. It took some energy and time but i reached Yamunotri in time.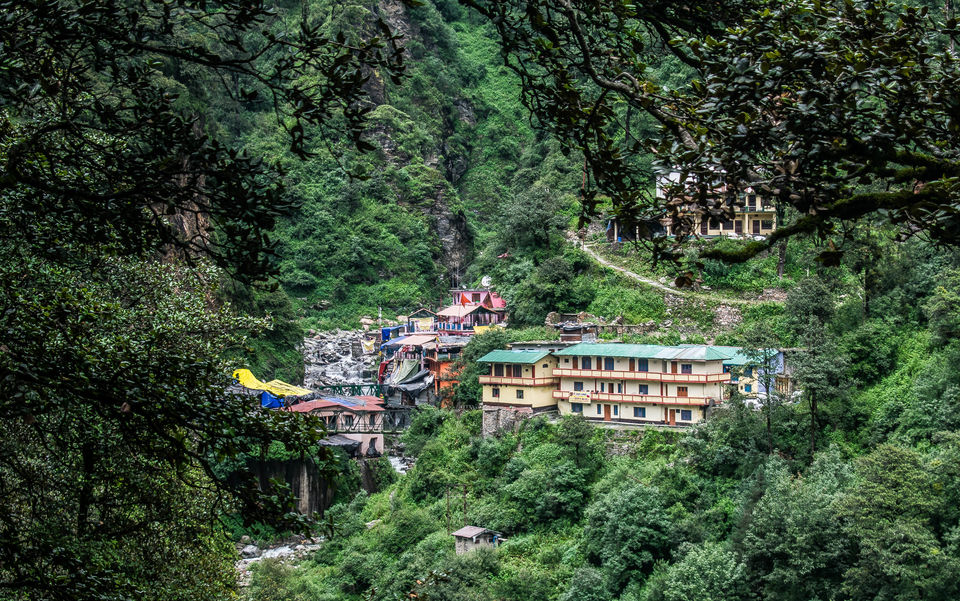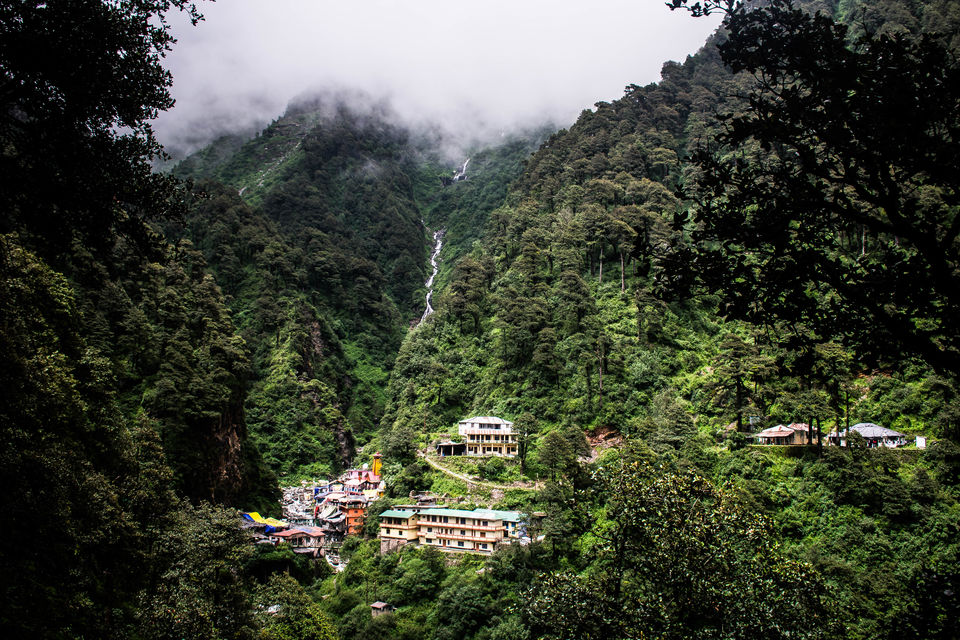 The actual source of Yamuna is from Saptarshi Kund which is further 14 kms of trek from Yamunotri. I was running out of time or else i just couldn't have missed this trek. Though finally i reached the temple and offered Pooja to Mother Yamuna. The temple has two seperate hot water kunds for gents and ladies where you can enjoy a hot water bath after the tiring trek.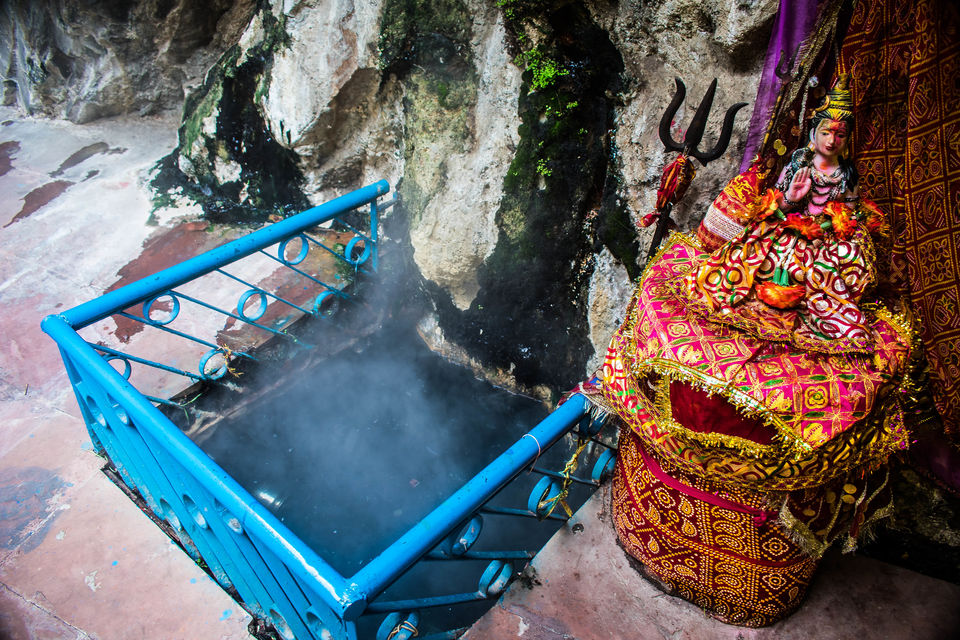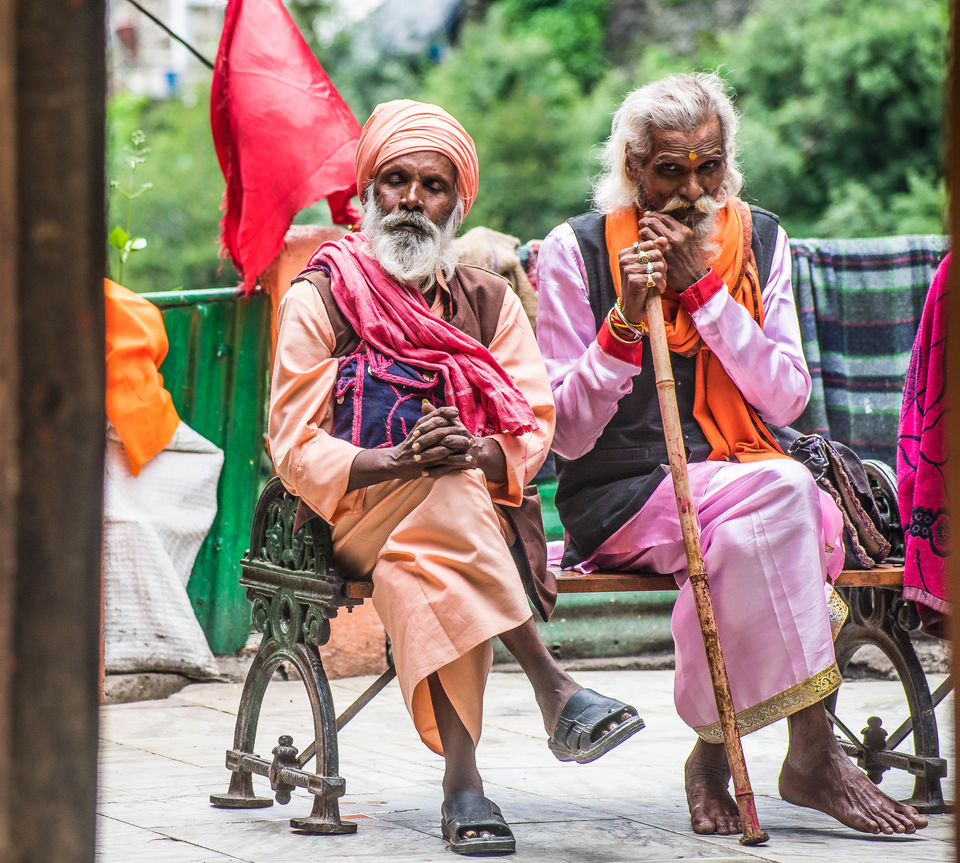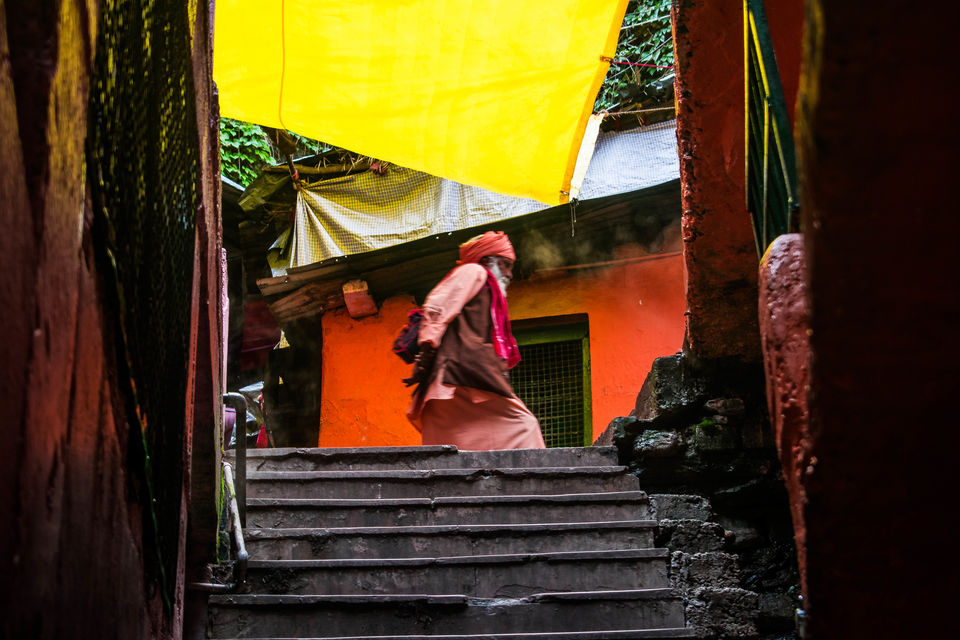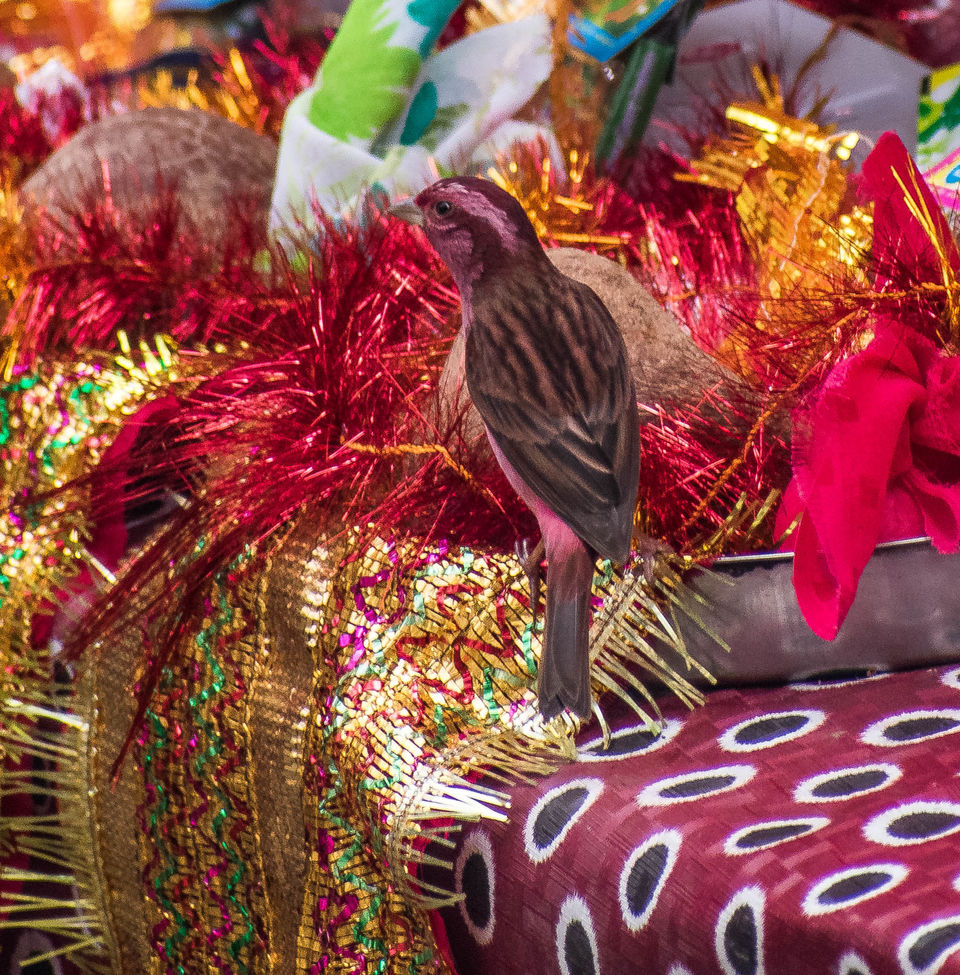 After taking some photographs and enjoying the places around i went to the local dhaba there and had nice indian lunch though the food was not so tasty but i was hungry. After regaining some energy and some relaxation i was ready to head back to Janki Chatti.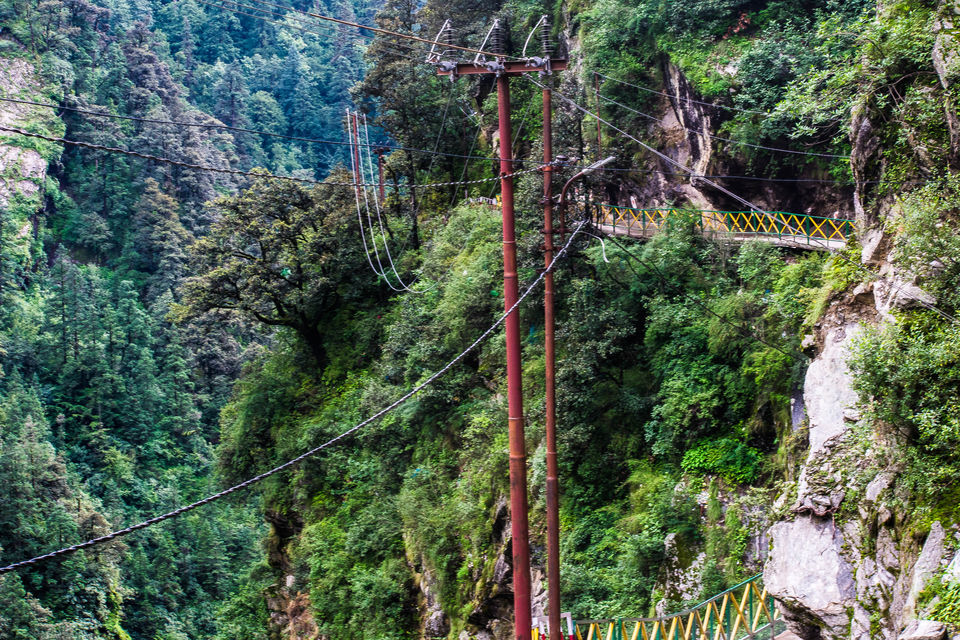 I reached back to Janki Chatti by 3 PM but the bus had already left, though the locals said that local jeeps will be travelling back to Barkot. I wanted to stay but i didn't had time as i had to meet my friends in Manali in next two days and it was going to be a long travelling so i was left with no choice. With the beautiful memories of and Mother's blessing i left for Barkot in the taxi by 4.30 PM.