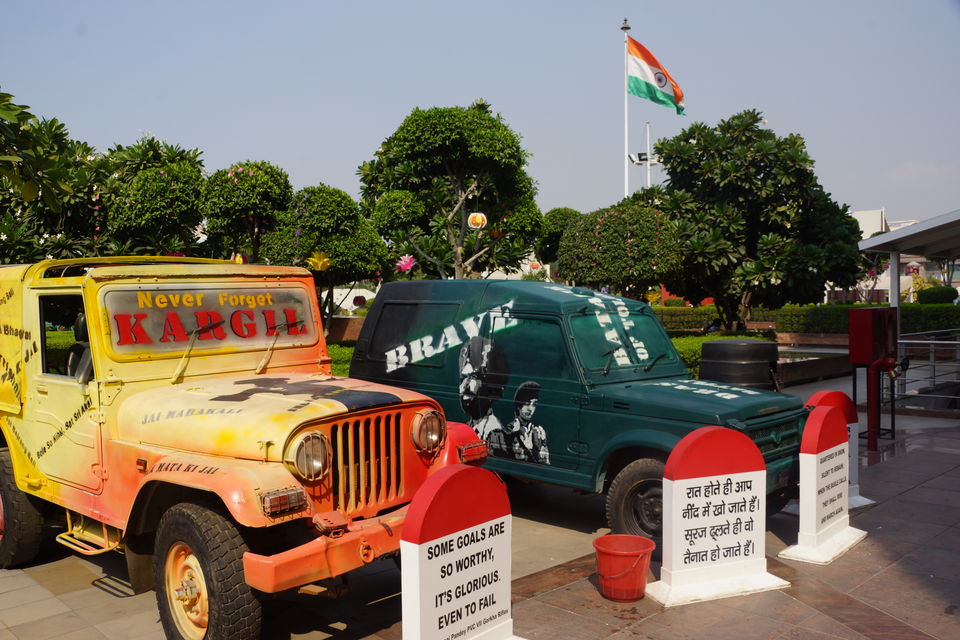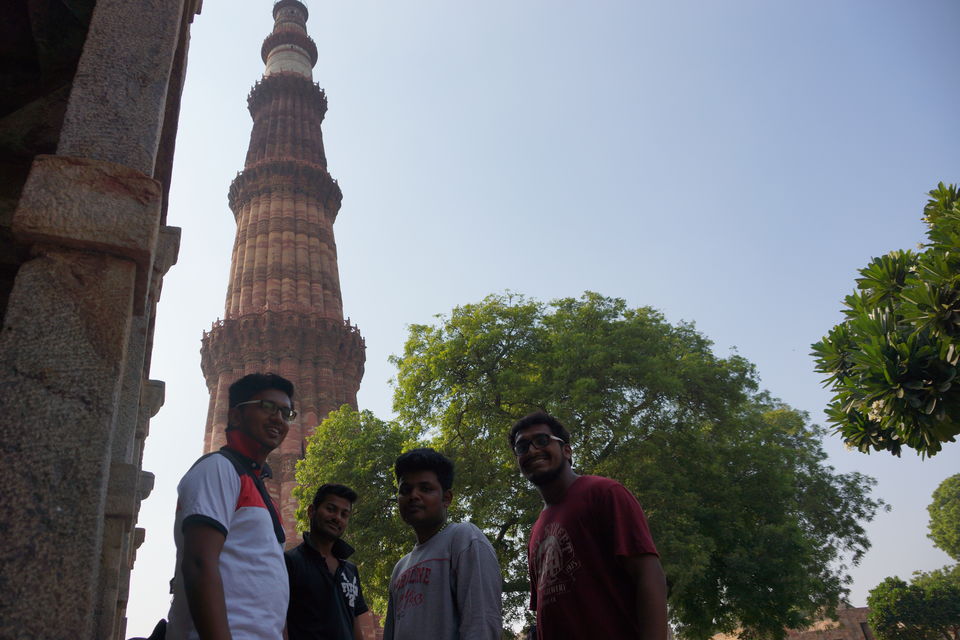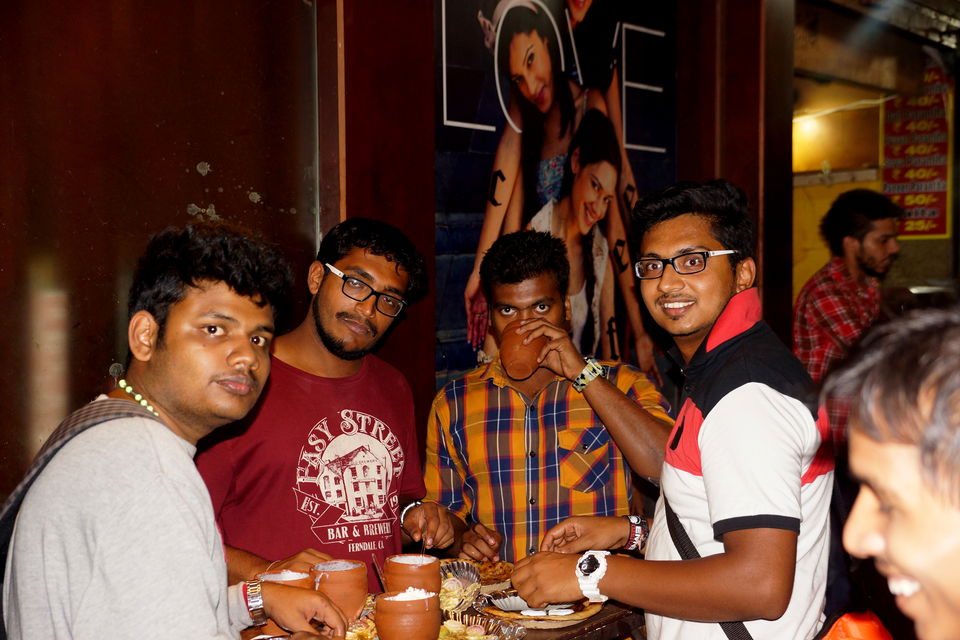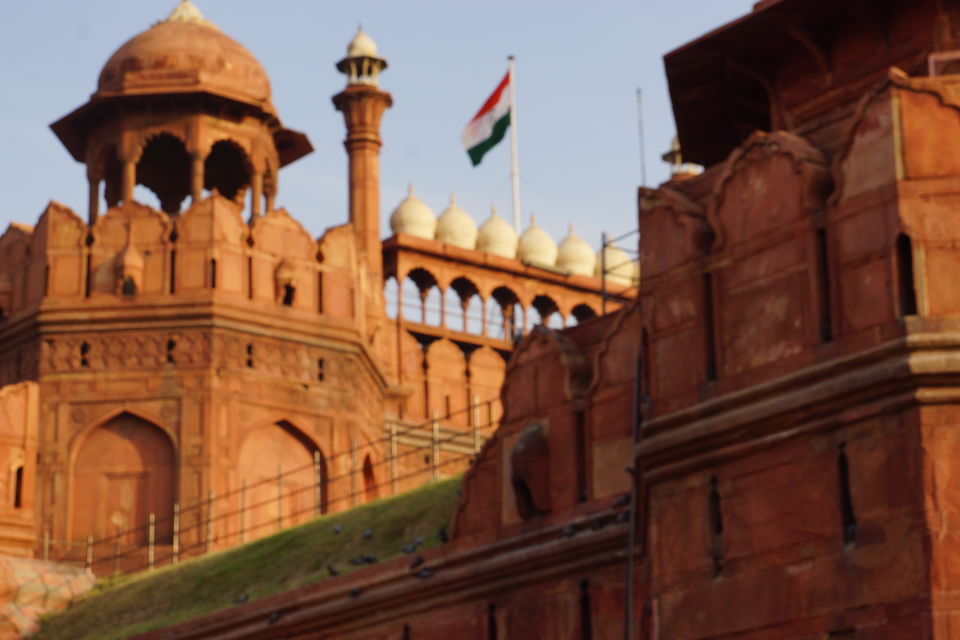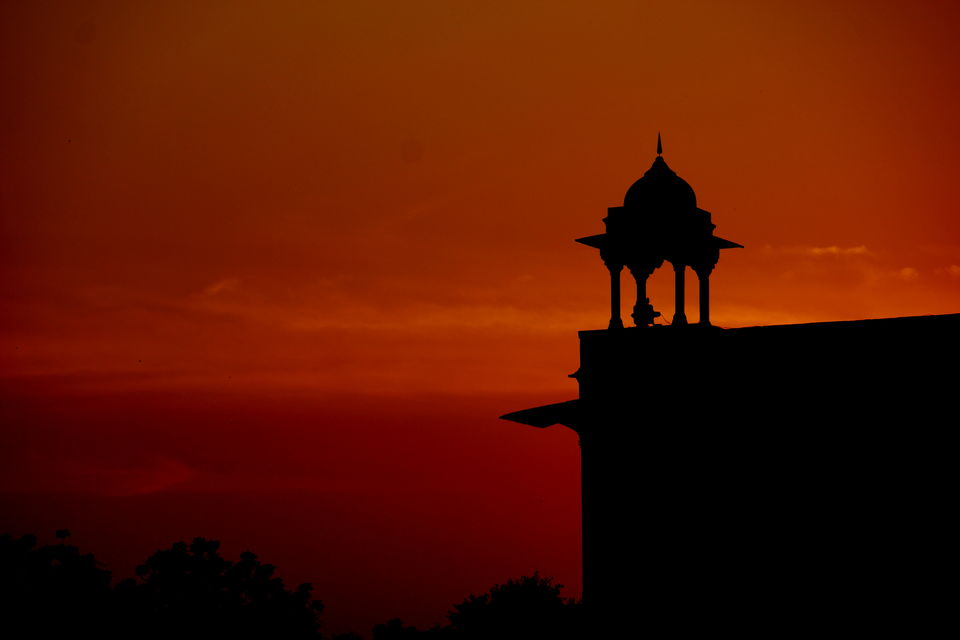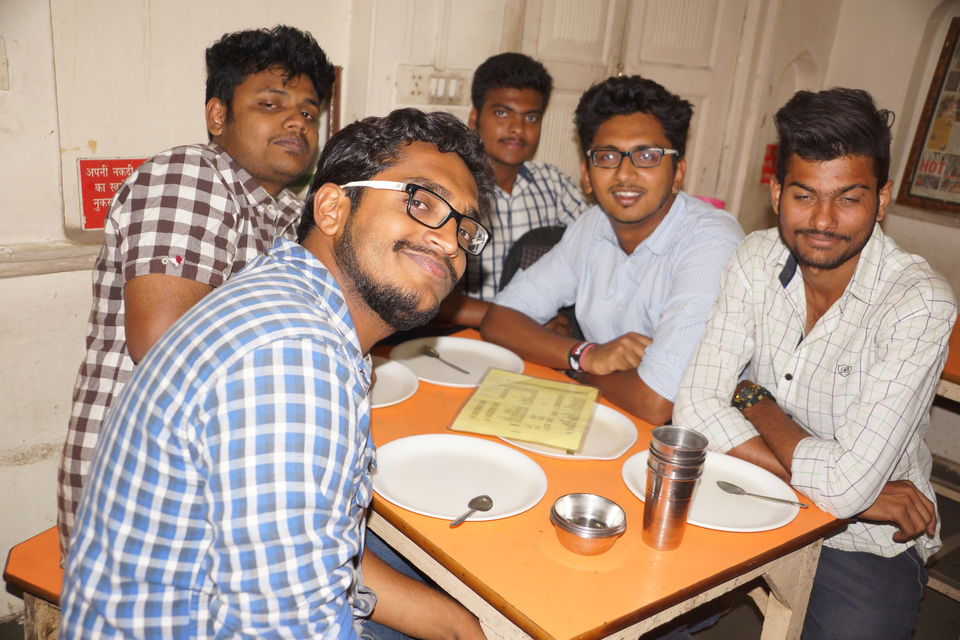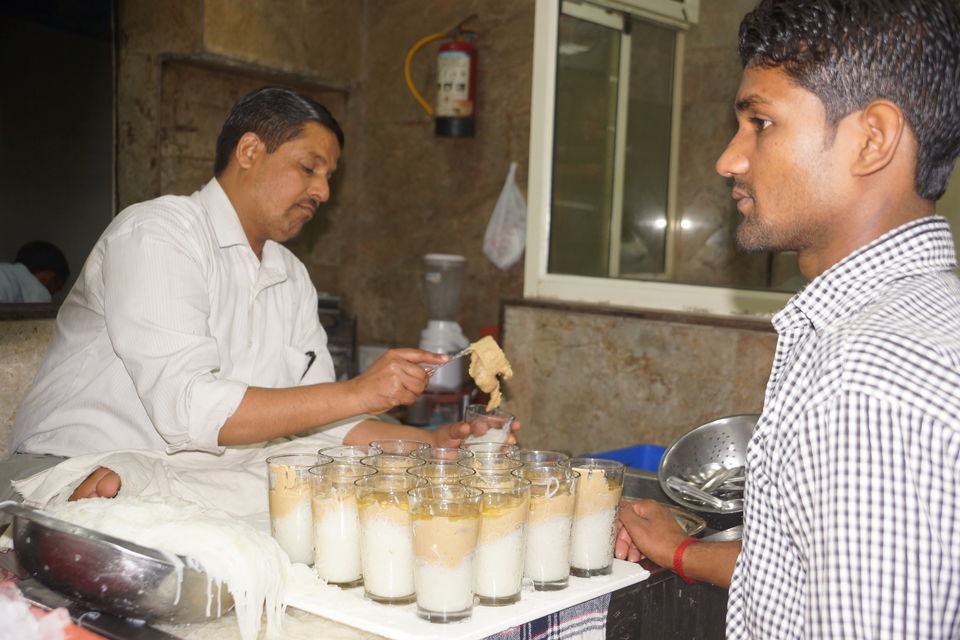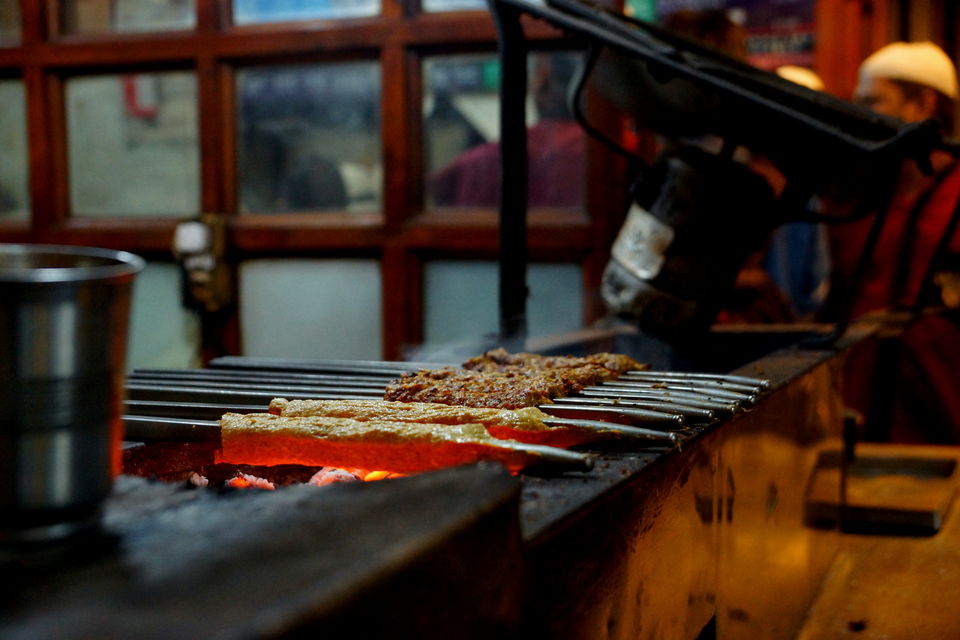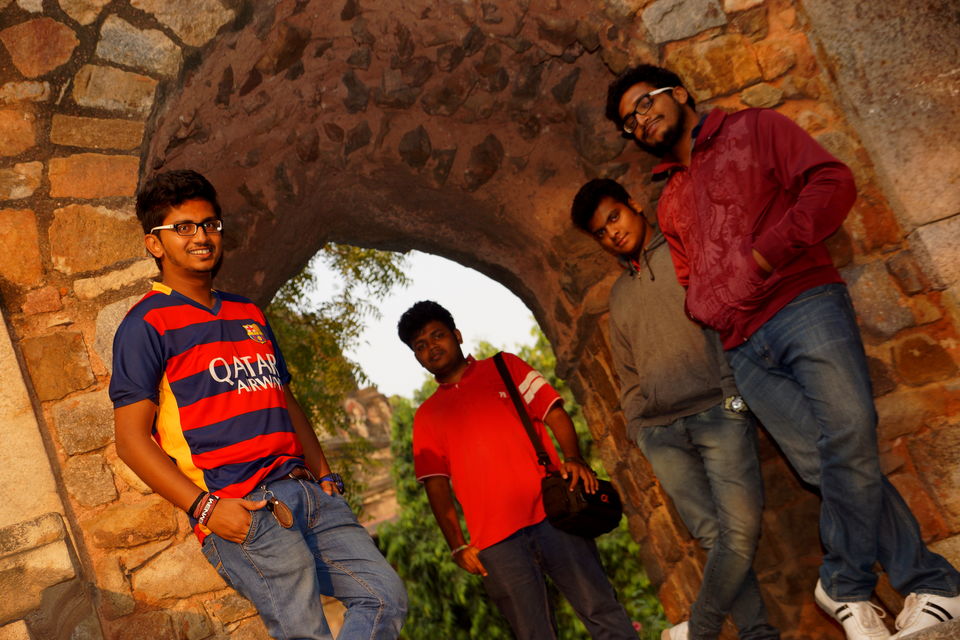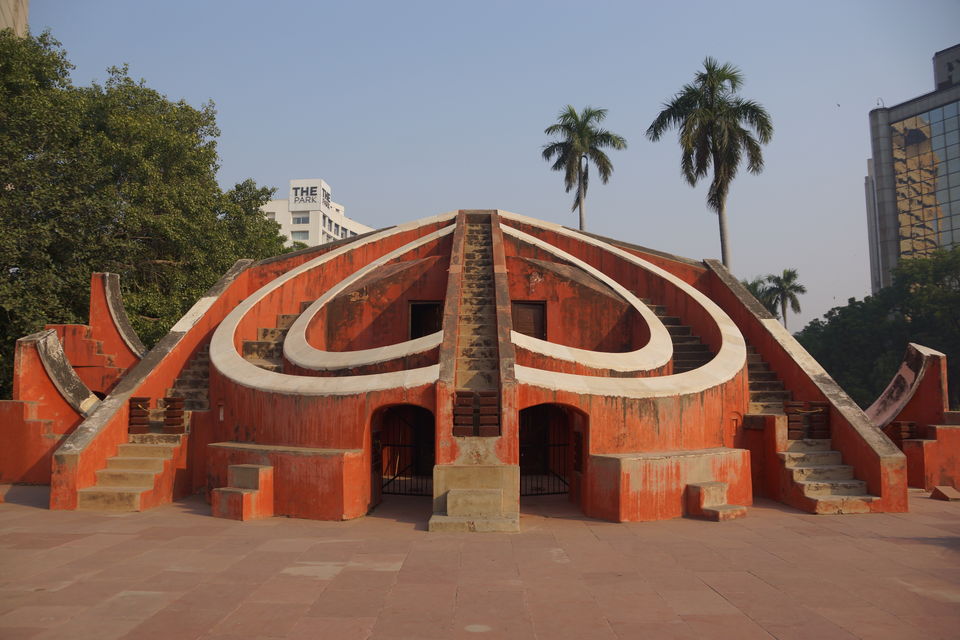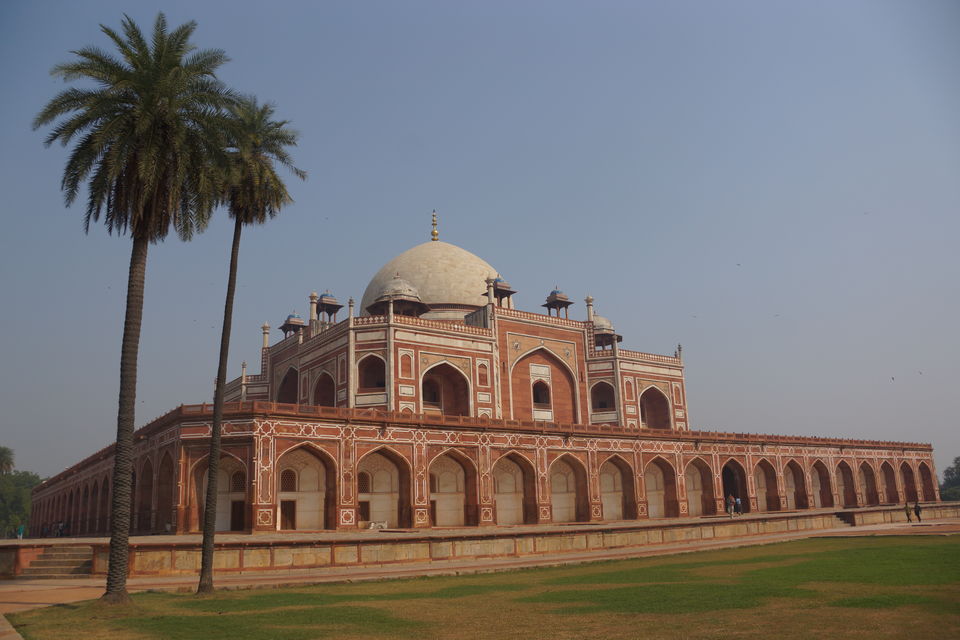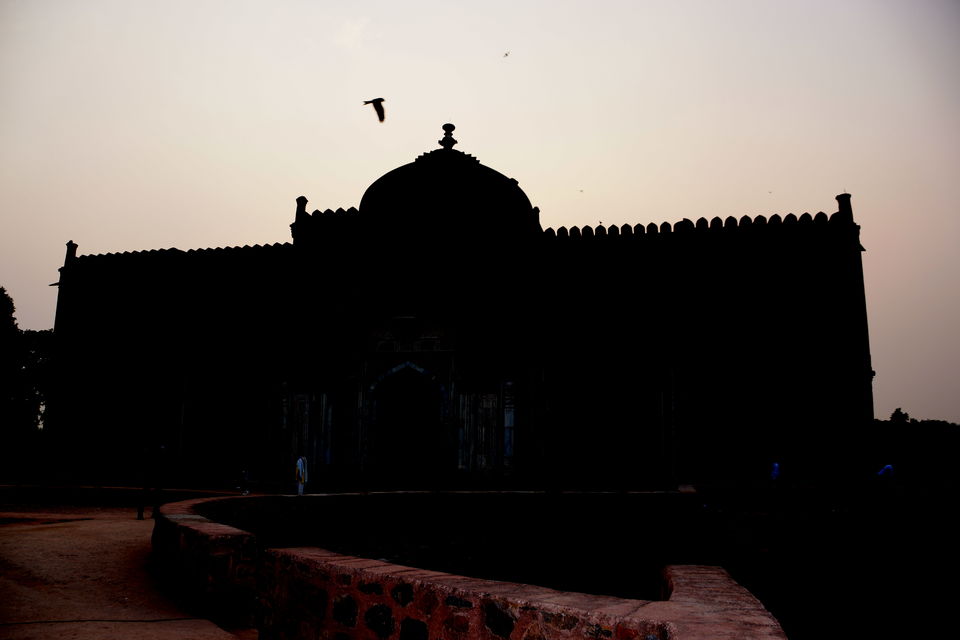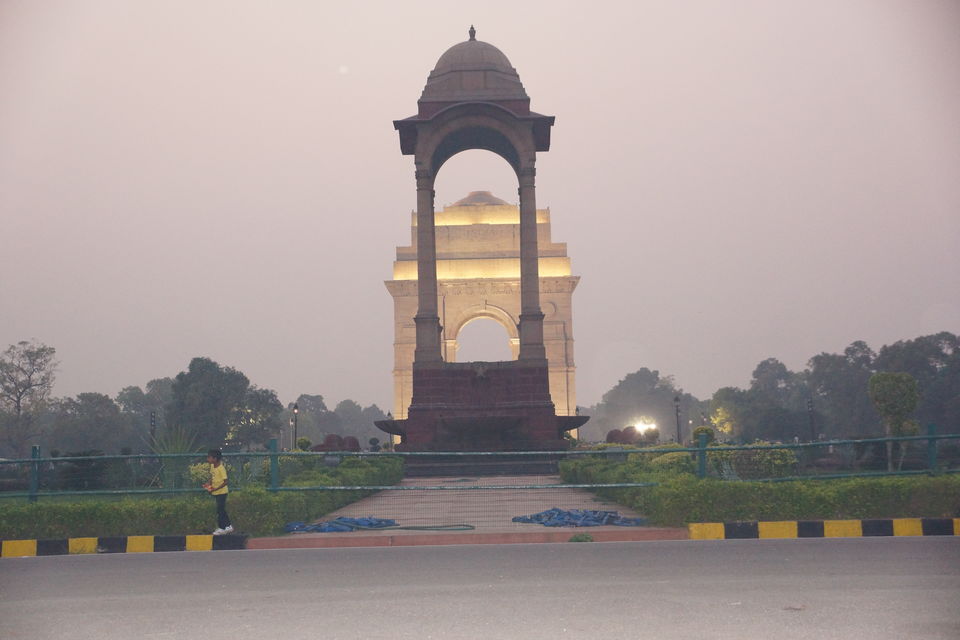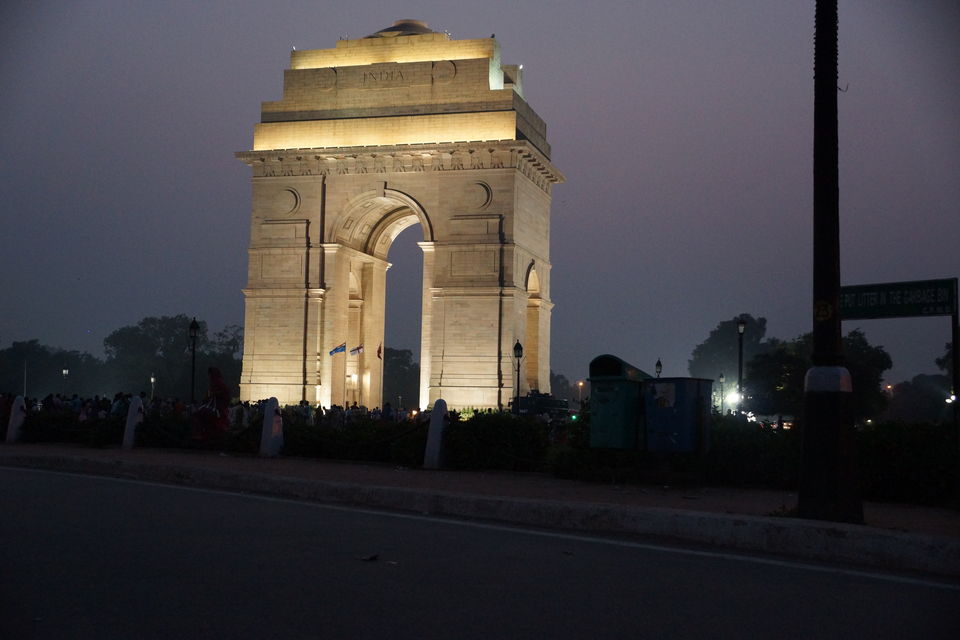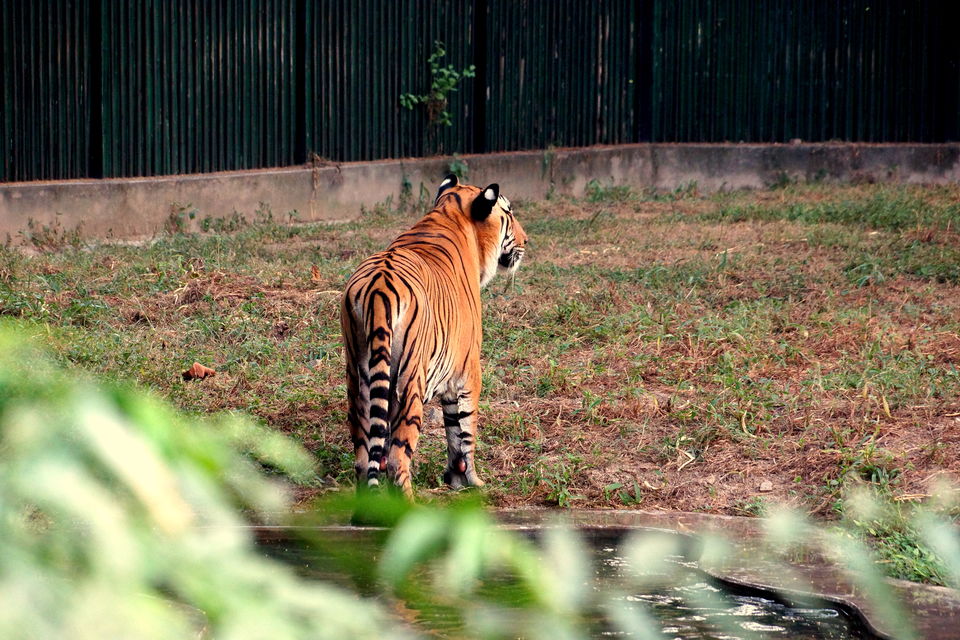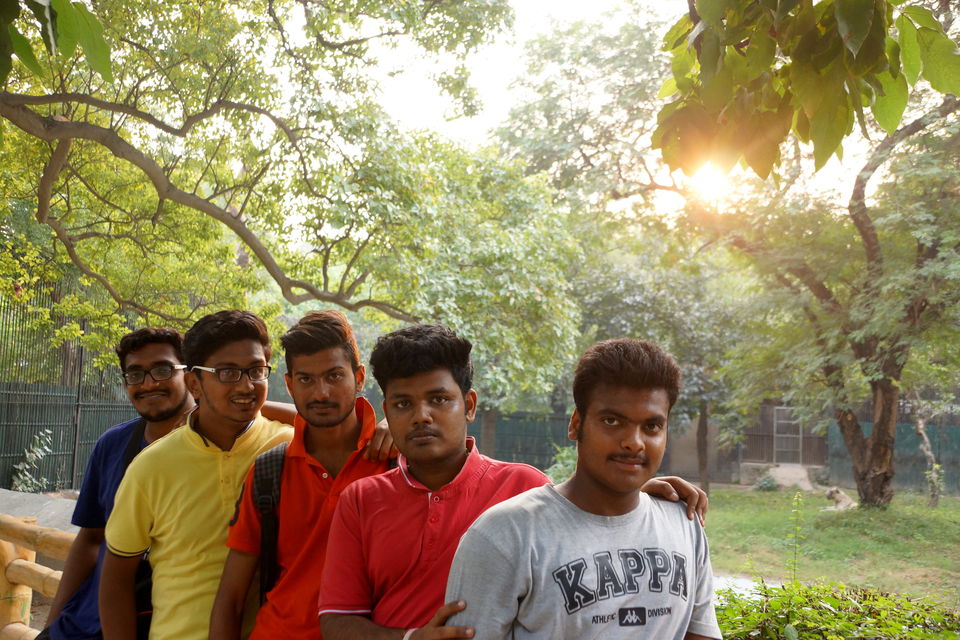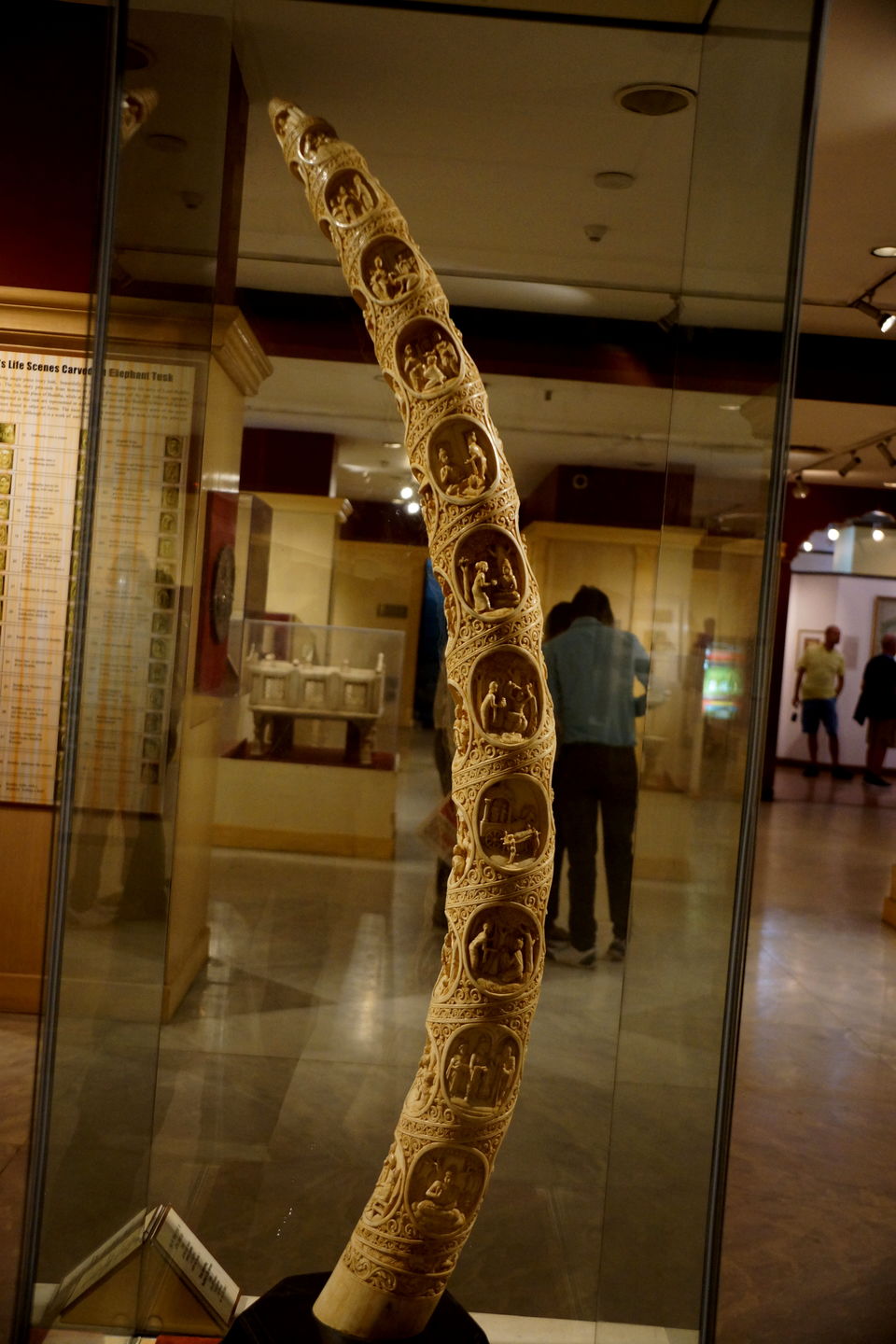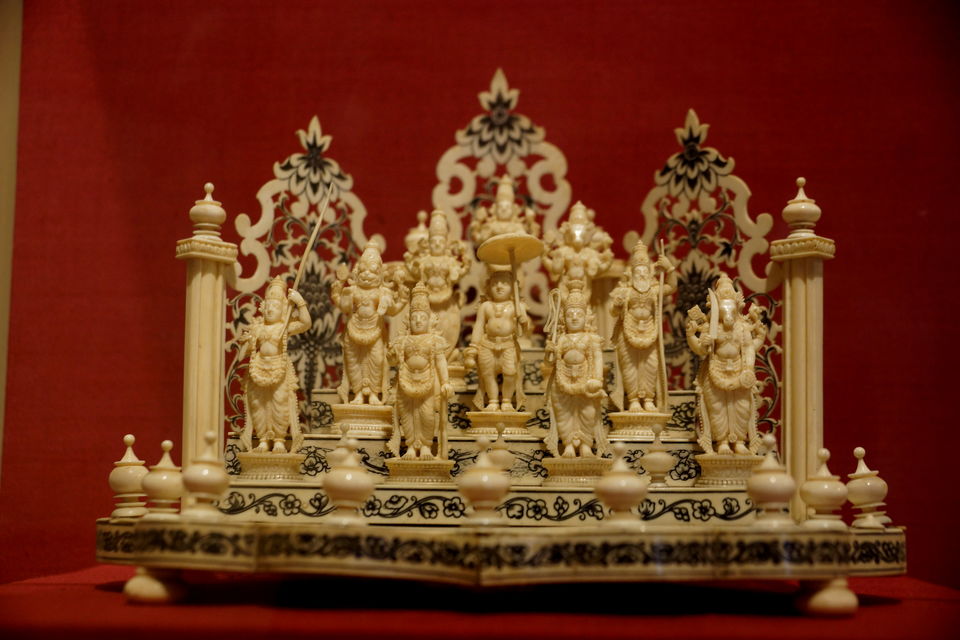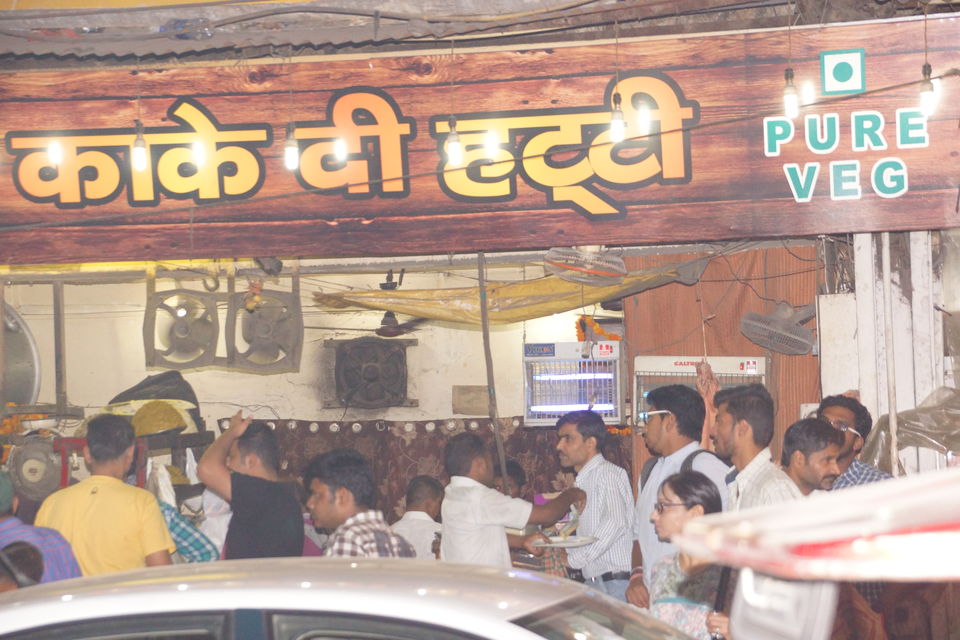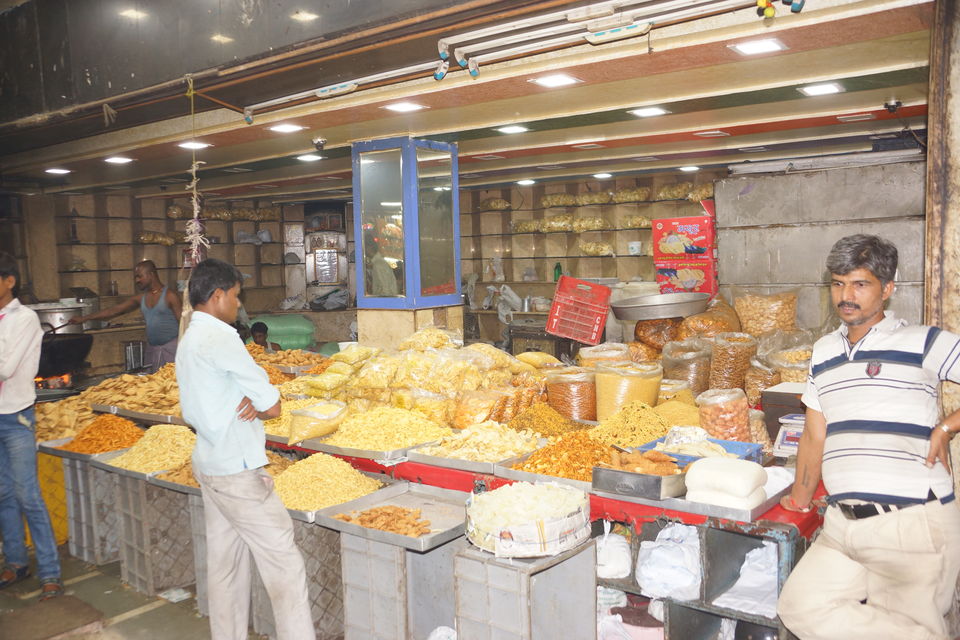 Trip to the capital city was due from an year. We had planned it in 2014 but due to my ligament injury, we had to postpone it. But nevertheless, we had planned, planned in the best way possible. We were so much eager for the trip as Aditya, my roommate and a Delhite keeps on boasting about this city. I wanted to know whether it was true. Aditya's parents lived near Kalkaji and thus he became the host and me, Bibin, Kevin and Abhijit constituted the convoy. No sooner did the news of our Delhi trip spread in the college, ideas and suggestions began to pour. Go here, visit here, eat this and bring that.
17th October 2015 was selected. As Diwali was nearing there were'nt any train tickets available. Hence, we decided to book in Tatkal Quota. We decided to go early in the morning to stand in the queue. Our eyes popped out seeing the number of people standing ahead of us. Agents, individuals and some men in uniform were present and we concluded that we are not going to get any tickets. It was disappointment all around. But Lithin, our junior came as a damsel in distress. His mom worked in a travel agency and he agreed to book tickets for us. thus, after a long struggle we left to Delhi on the evening of 17th October as decided.
Train journey is always fun with friends. Two days passed within a blink of an eye and we embraced the capital on the morning of 19th. After bathing and rejuvenating ourselves we left for Neheru place. We were served with Aloo Parathas and momos which Delhi is famous for. Afternoon heat was taking a toll on us and we caught a metro to Connaught place and saw the largest underground market in the Asia, Palika Bazaar. I was astonished looking at the variety of clothes available in the market. If you have a good 10k in your pocket and good bargaining skills, you can go for a wardrobe makeover. The market had everything. We purchased some t shirts and left the place as early to meet Adi's bestie, Mohit Choudhary. We met him at Neheru Place and he gave a nice tour of Alaknanda market, where we ate a lot of tasty momos. Durgapuja is a big festival for Bengalis and Mohit made sure that we saw every pandal and every beautiful bengali girl in CR Park. Indeed Bengali women are beautiful.
We reached home quite late, ate mom's parathas and slept. Adi had marked every heritage place for us. Next was Qutab Minar. Standing tall and long from years, it is one of the tallest monuments of India, second only to Taj Mahal. On the way back, we ate parathas from Moolchand. If I ever go back to Delhi, I would always visit this place to massage my taste buds. For the readers, never miss out on matka lassi. With heavy bellies we went home. We decided to stay back home the next day and cherished the delicacies prepared by Adi's mom. But I was depressed as India lost to South Africa at Wankhede.
National Heritage Museum was the next destination. I was mesmerized by the design and the richness of the history of our country. Our literature,jewellery and craftsmanship were uncomparable. Carvings of Gautama Buddha's life on an elephant tusk is one heck of a job. We visited The Purana Quilla, rested sometime.From there we went to India Gate and Rajghat. I was speechless when I saw the India Gate.The dim light projected on the monument added to its glory. I felt as though the light breeze is whispering patriotic songs as she flew. The Amar Jawan Jyoti, continuously burning day in and day out made me remember the toils and hardships our soldiers face so that we can sleep peacefully. Every name that was carved on India Gate had sacrificed their lives while protecting our motherland.We were all tired but unanimously agreed to walk the 2.5km stretch from India Gate to Rashtrapati Bhavan. Each step had a feeling to offer. I was mesmerized with the symmetry of the place.
The next day we got up early in the morning and Adi drove us to the Lodhi Garden. Coming from the Garden City, gardens were a normal sight to us. But this place has historical importance too. It was where Lodhi was buried. After strolling there for sometime we went to Jantar Mantar and Ugrasen Ki bvdi. Finding the later one was quite difficult. It is situated right in the middle of tall buildings. We had help from locals in finding the place or we would have missed it. Then we headed towards Sarojini Nagar market. You wanna shop in Delhi, Are you a shopaholic? Sarojini Nagar Market is the best place for you. It can be named as Ladies Heaven. Again it's a test of your patience and bargaining skills. From there we went to Heaven's Kitchen. Tandoor momos is the best item over there. For a vegetarian, it is literally a heaven.
Next evening we visited Red Fort, Old Delhi and Jama Masjid. Kake di Hatti and Karim's is a must visit. I had never seen such a crowded place. Of course Dadar station is a tough competition, but Purani Dilli beats it all hands down. Delhi zoo had a variety of animals and being an animal lover I loved that place. Especially the Tiger who killed a guy recently.The last day we went to Connaught Place as Pushpendra wanted to meet his gf and Kevin wanted to purchase some clothes. Me, Adi  and Abhi got a tattoo each; he had his girls name on his wrist and I got it on my back and Abhijit had a sword on his index finger stating Rajput..
It was with mixed emotions I had to leave Delhi. Things were not going good back in Bangalore and this trip made me calm down, allowed me some time to think and reassess the situation. It really helps. If any of the readers are facing pressure situations, especially emotional; pack your bag and go for a vacation. I bet you will find the solution. Dilli, Amazing city with mouthwatering street food and Amazing people... Again the same lyrics on my lips. Yeh Dilli hai mere yaar, bas ishq mohabbat pyar and kissed the city goodbye.
And lastly, dont forget to eat CHOLE BHATURE..