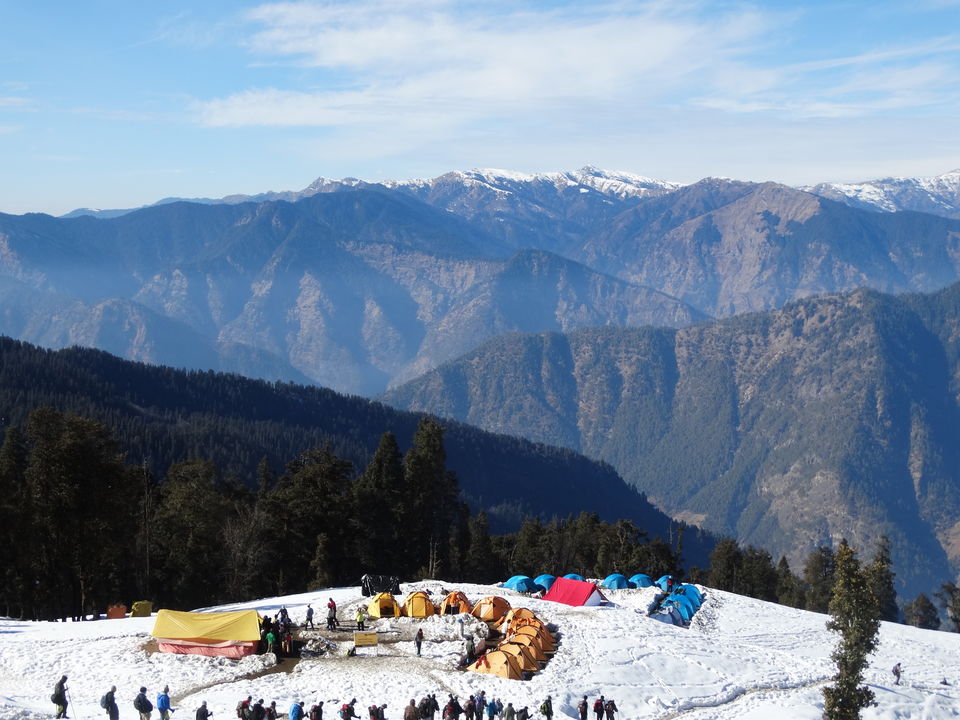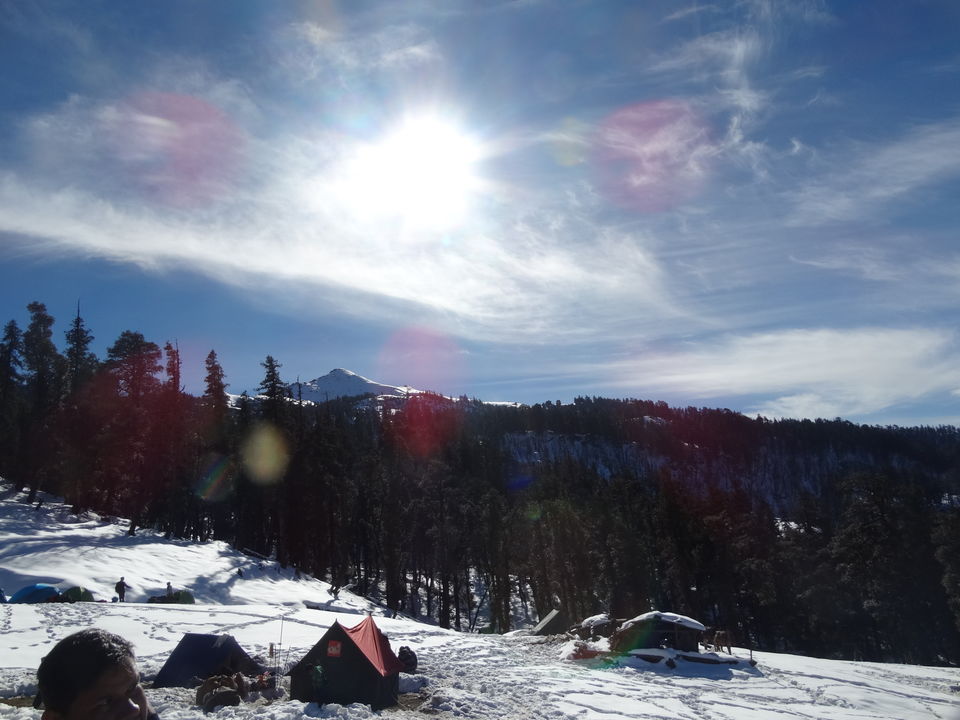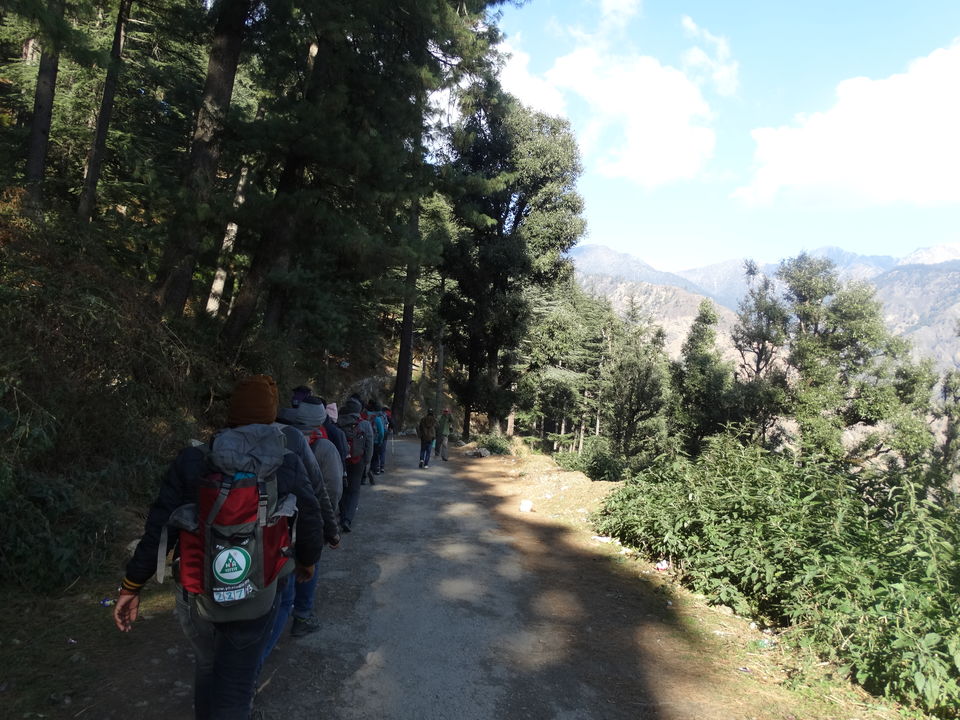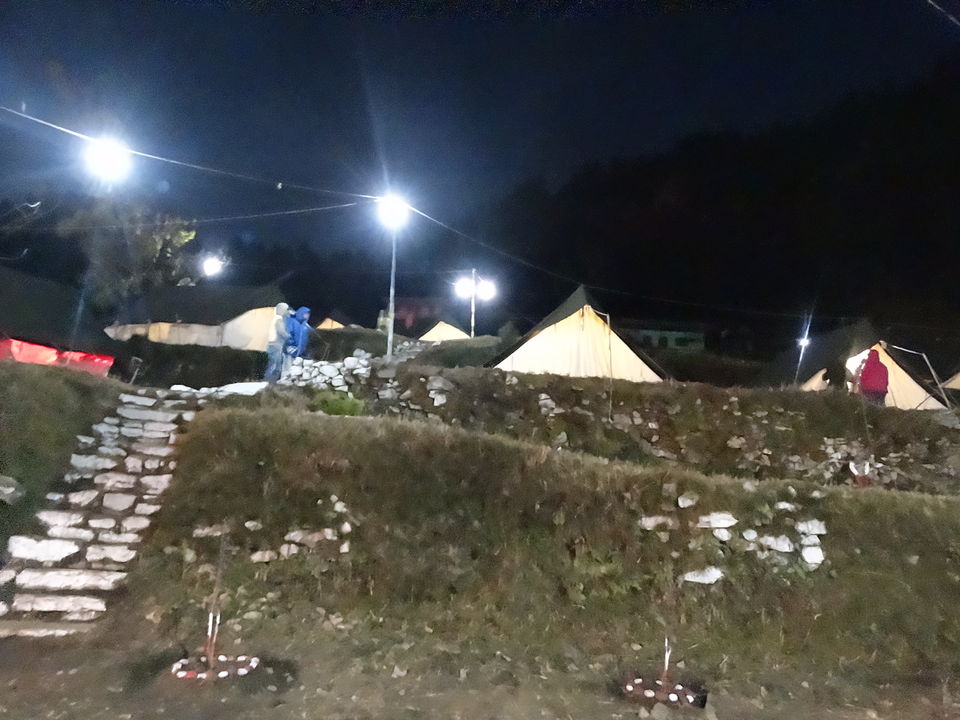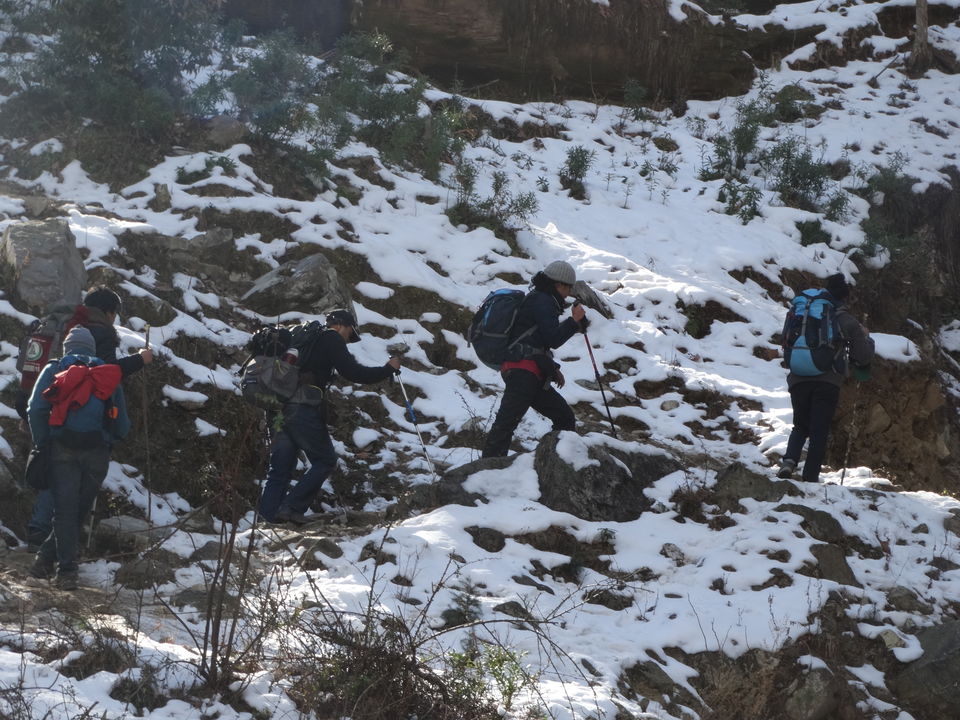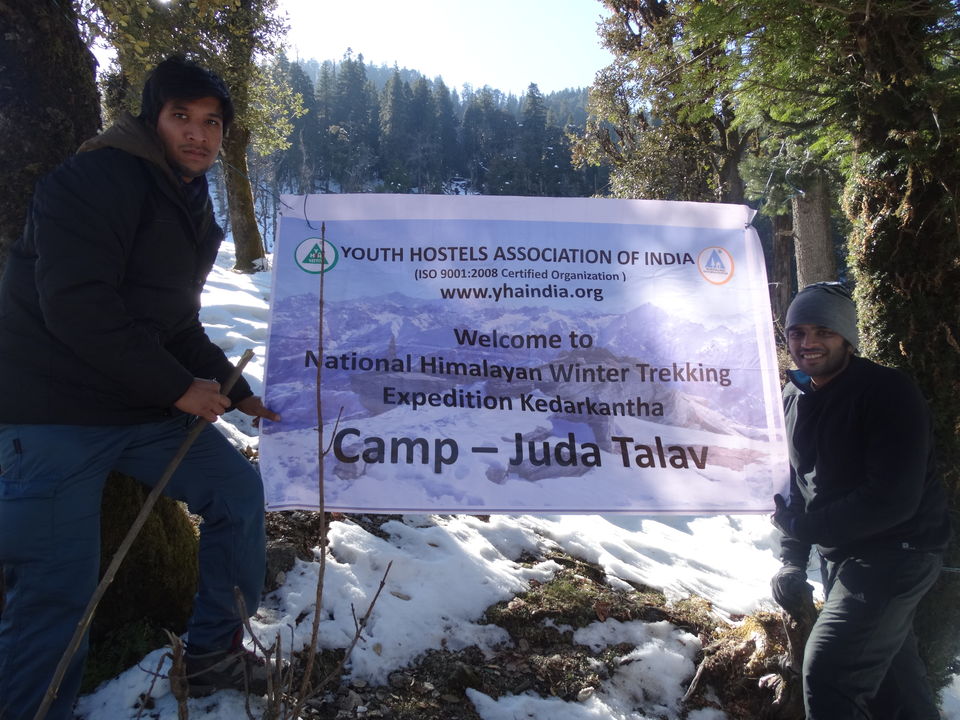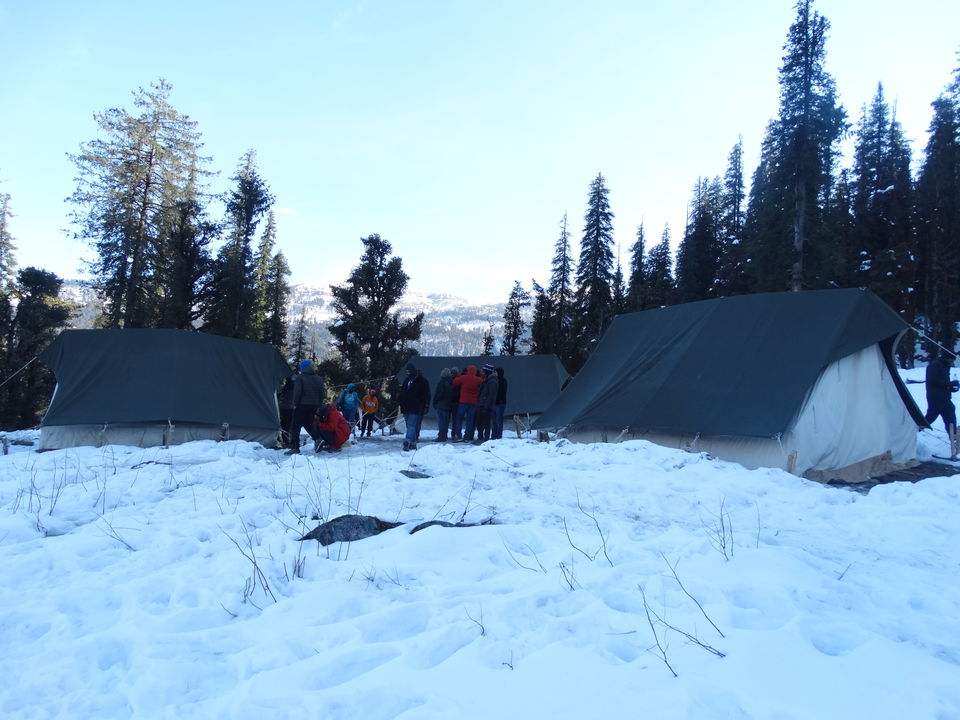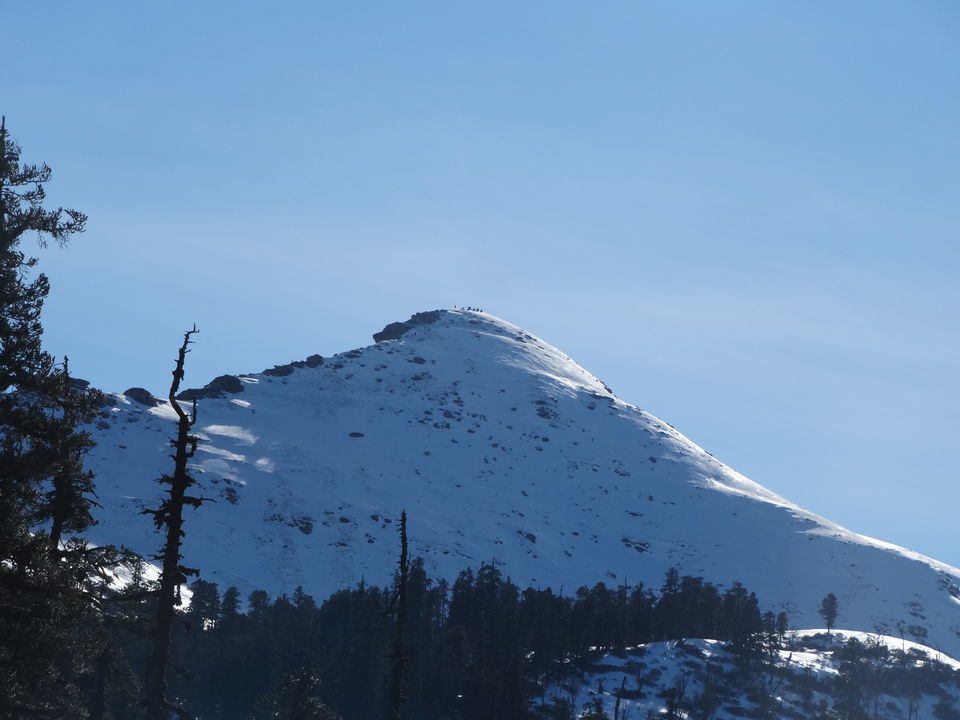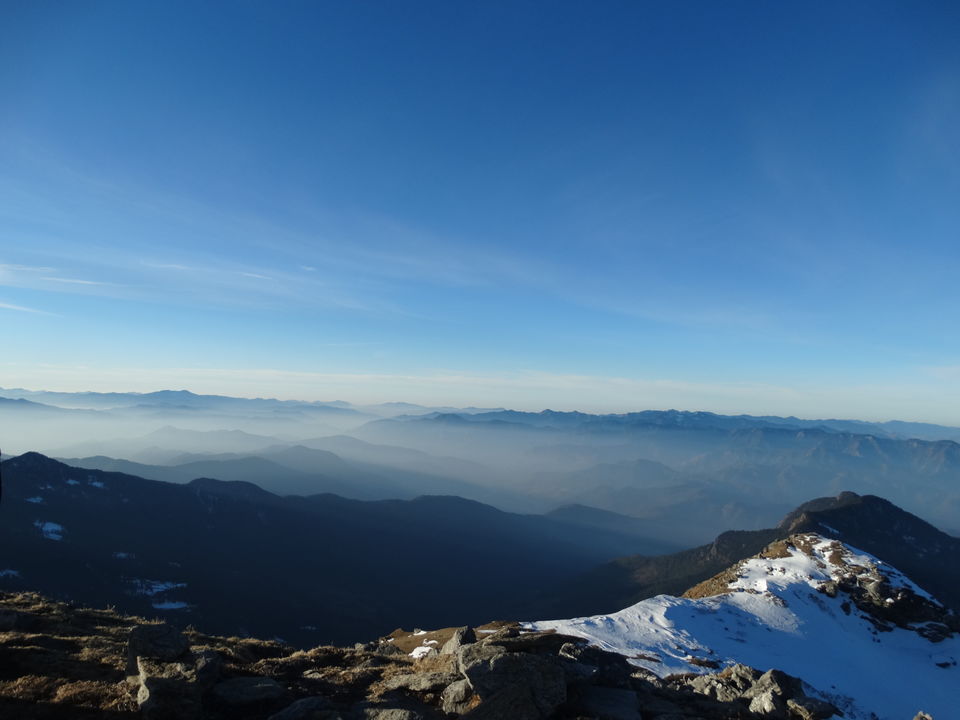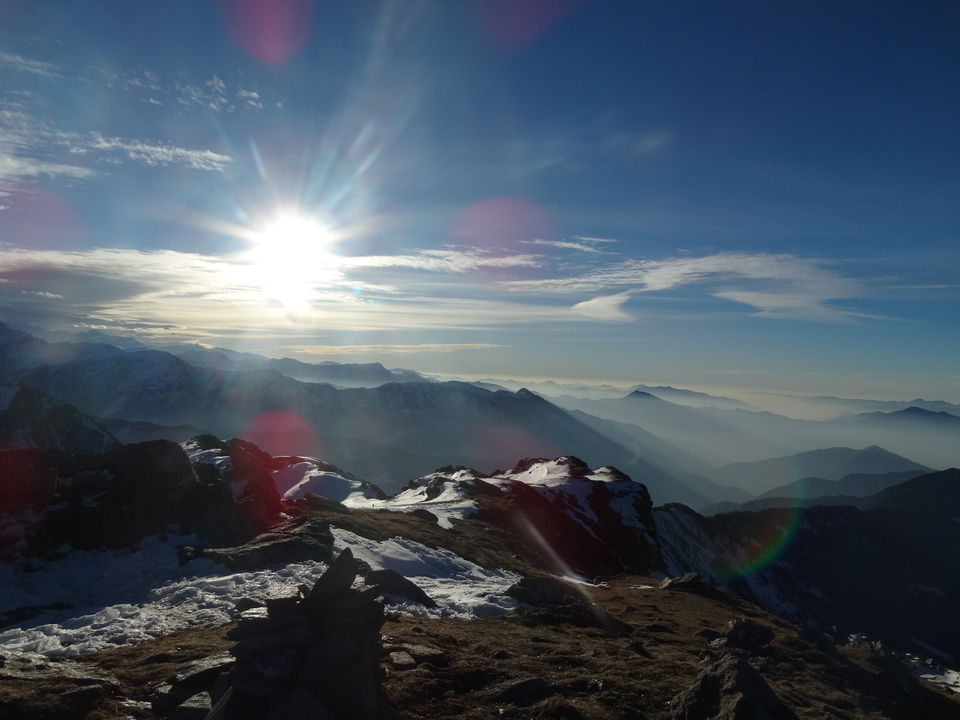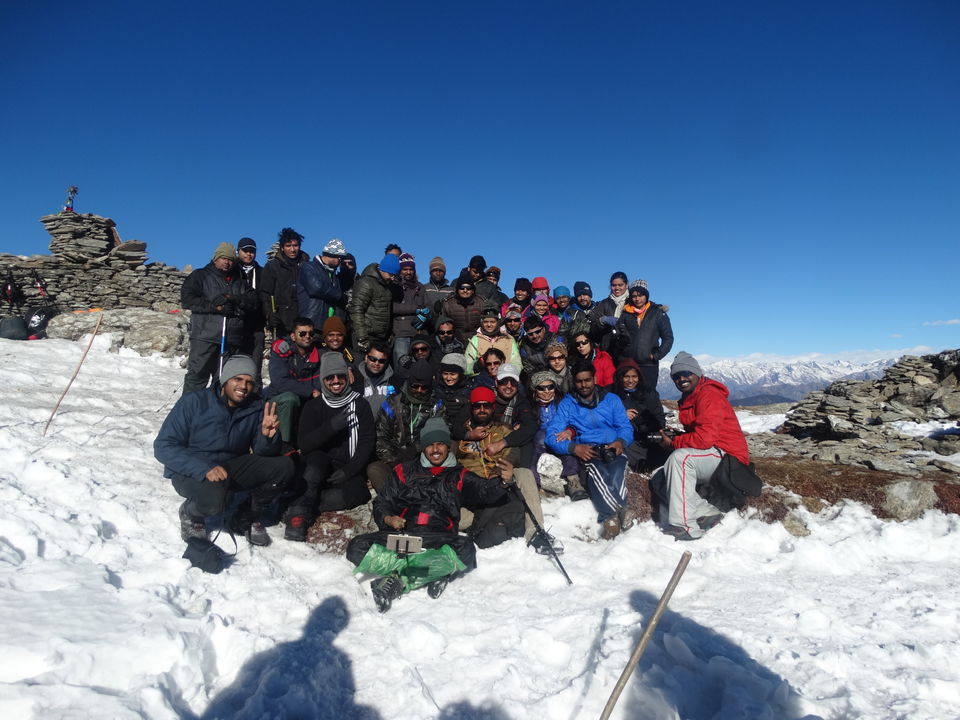 "Mountains never fall shy of disconnecting you from your materialistic and monotonous city life and making you realise the spell binding and exquisite beauty of the earth. They grasp you with their vicious serenity , breathtaking landscapes and deafening silence."

Kedarkanth was the first trekking experience of my life. Although it is said to be an easy trek ,a 1000 paragraphs would be less to put down on paper what i experienced there in a matter of just 7 days.

This kedarkant trek is organised by YHAI (Youth Hostel association of India... www.yhai.org) every year in the winter months. The base camp from which the trek starts is "Sankri" village . It is located at about 200 kms from Dehradun city. From dehradun, you can get uttrakhand toursim buses to go to sankri village. It takes nearly 8 hours , so keep in mind to stack up some avomine tablets before boarding those buses.