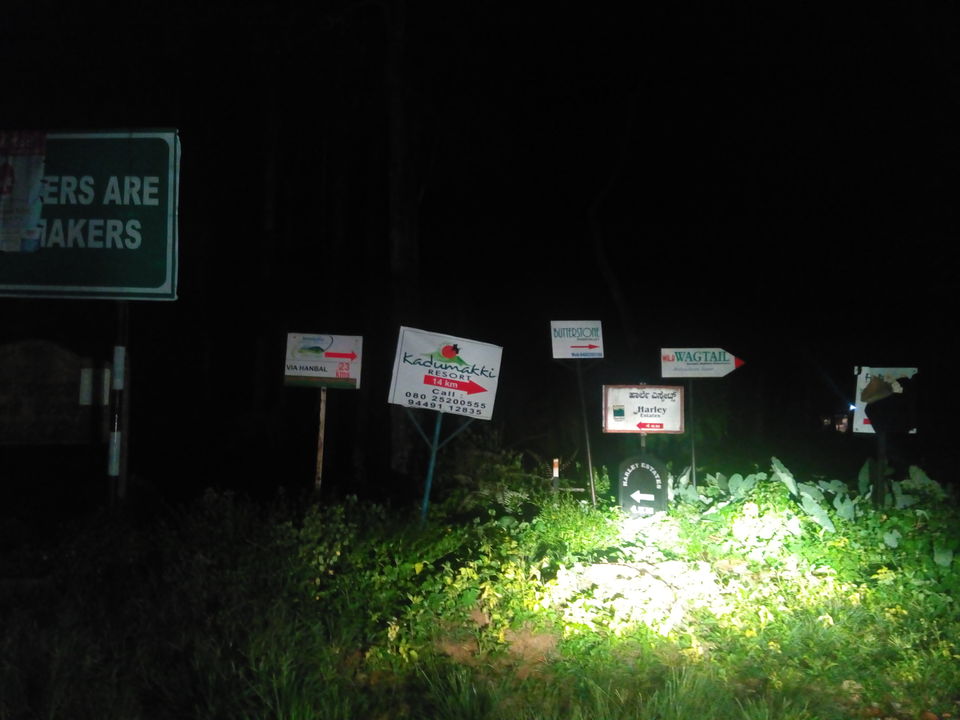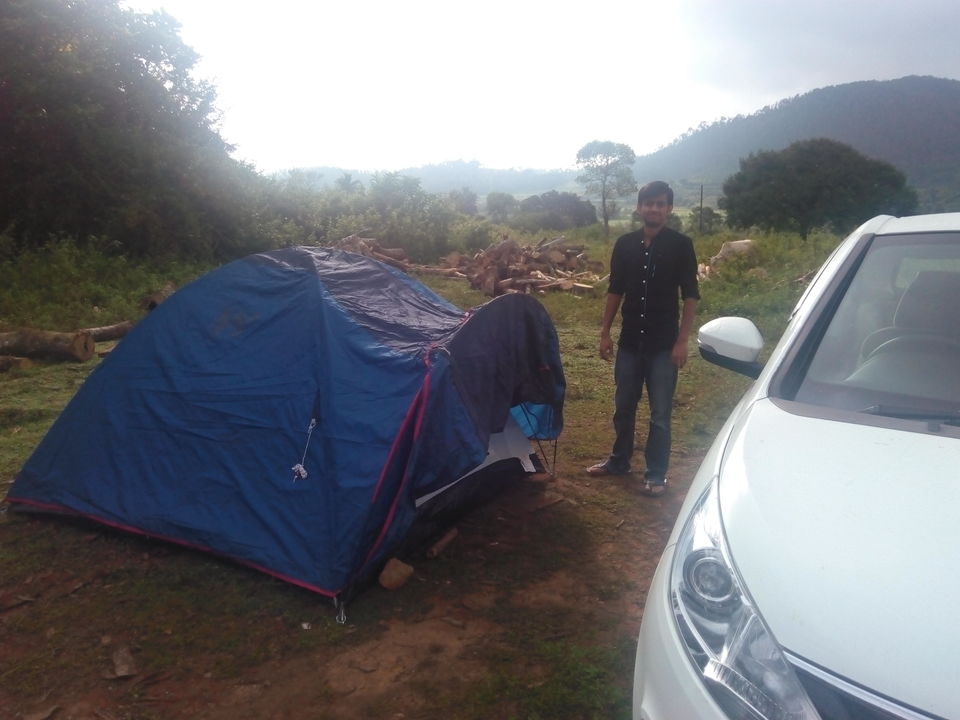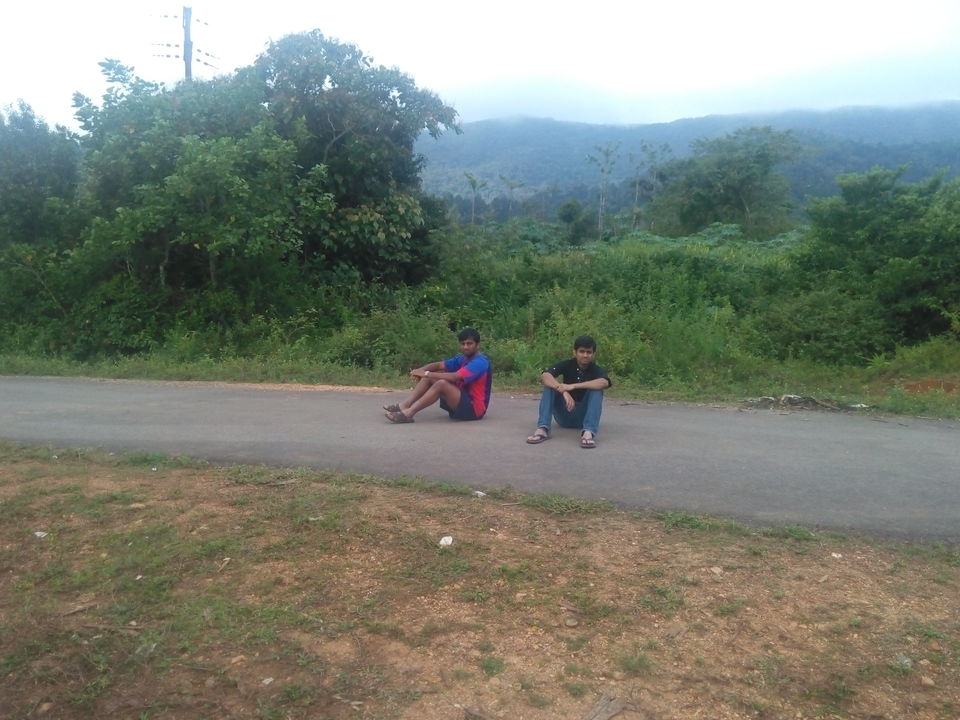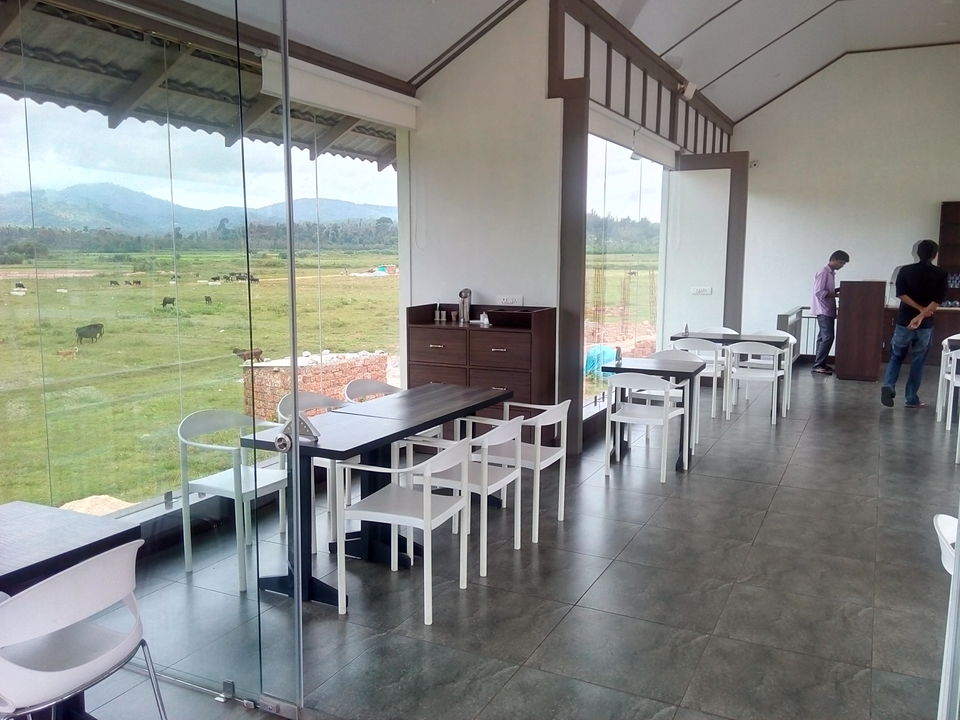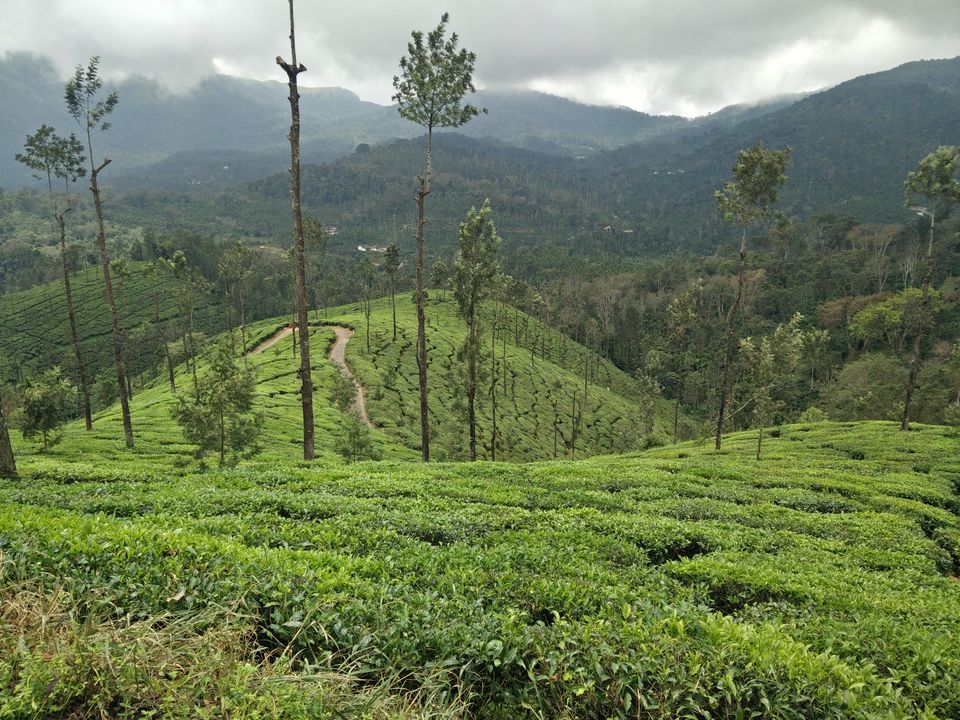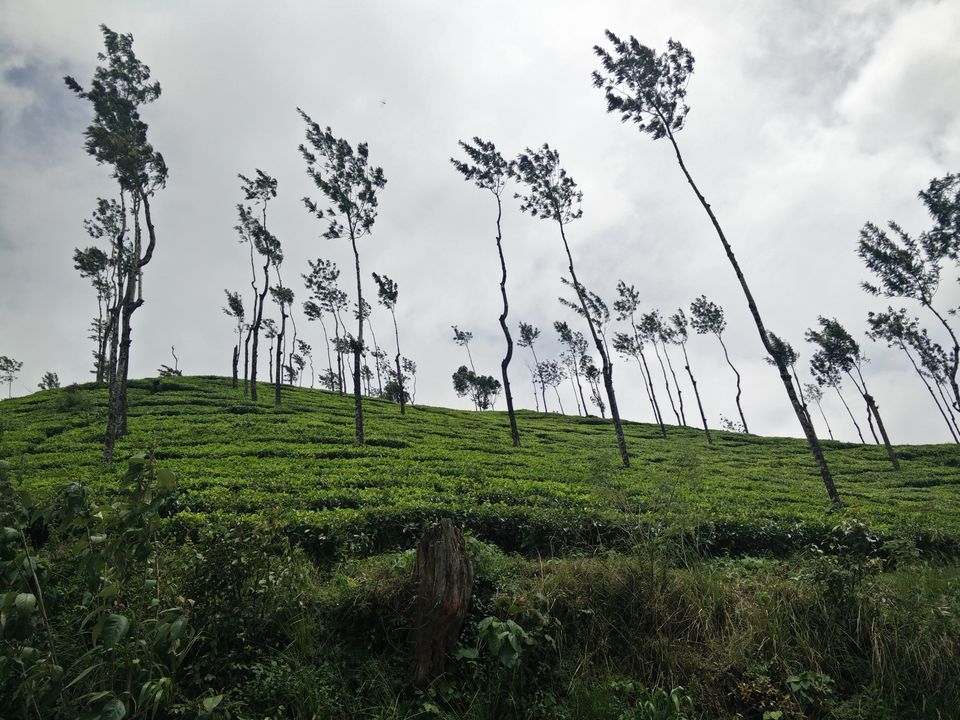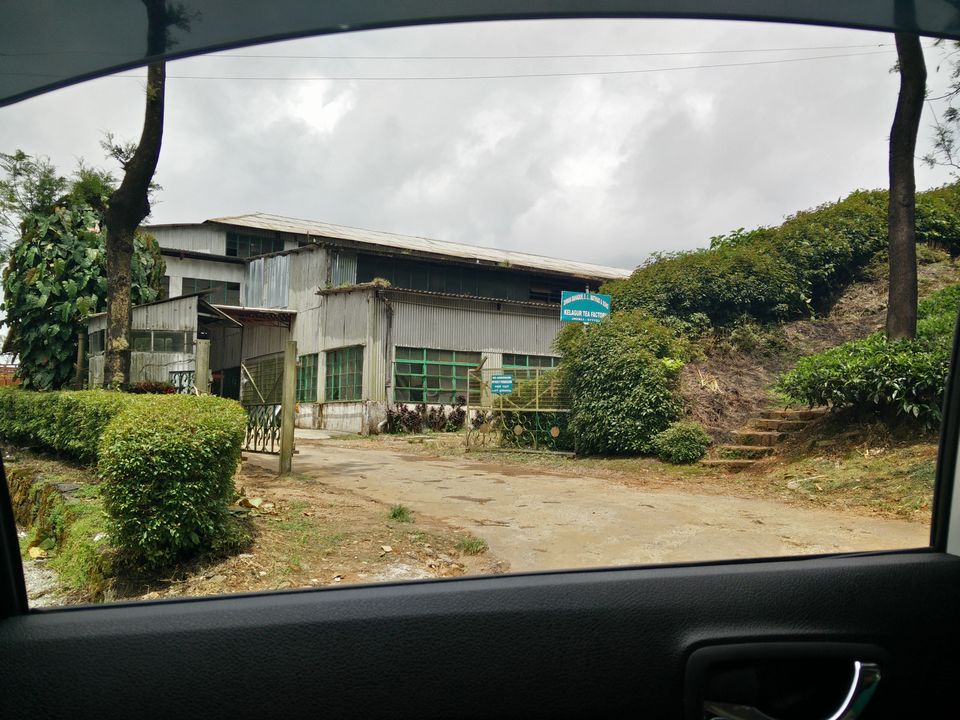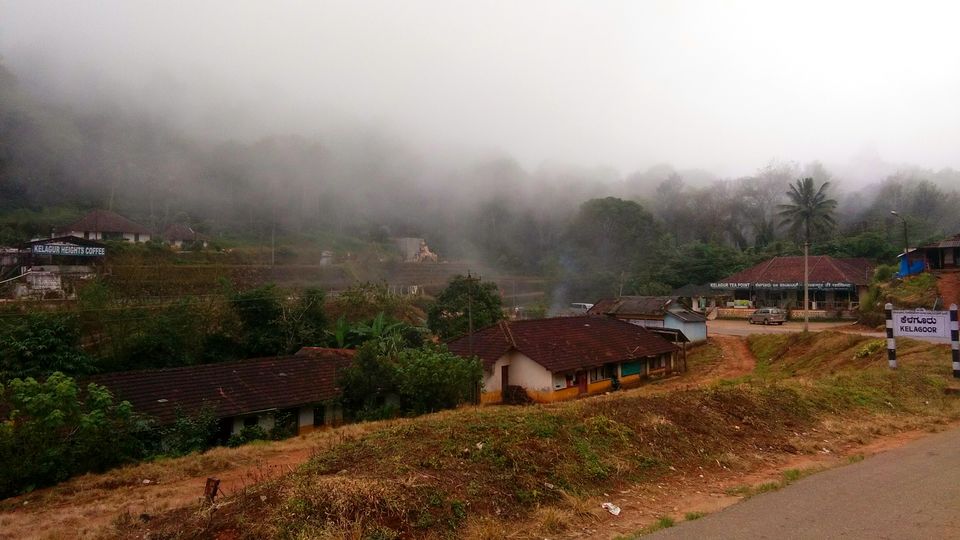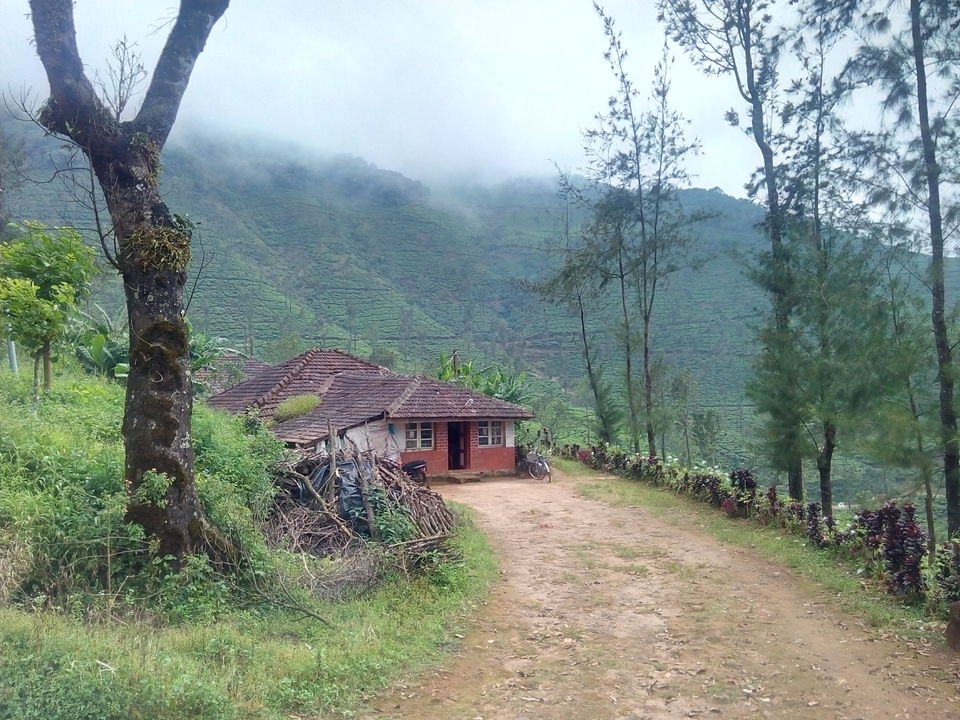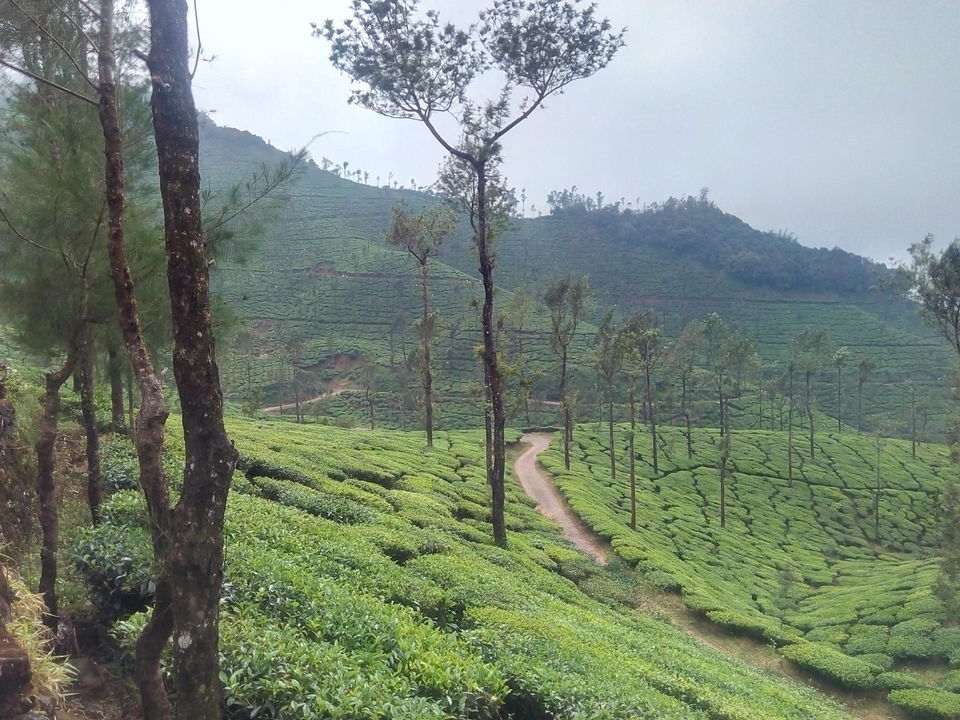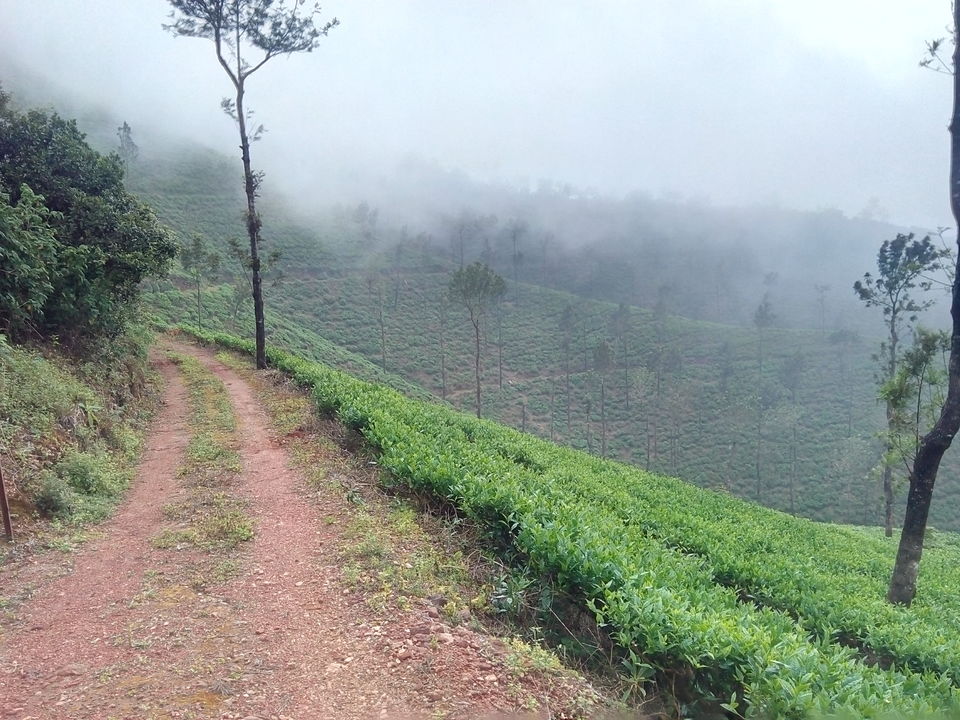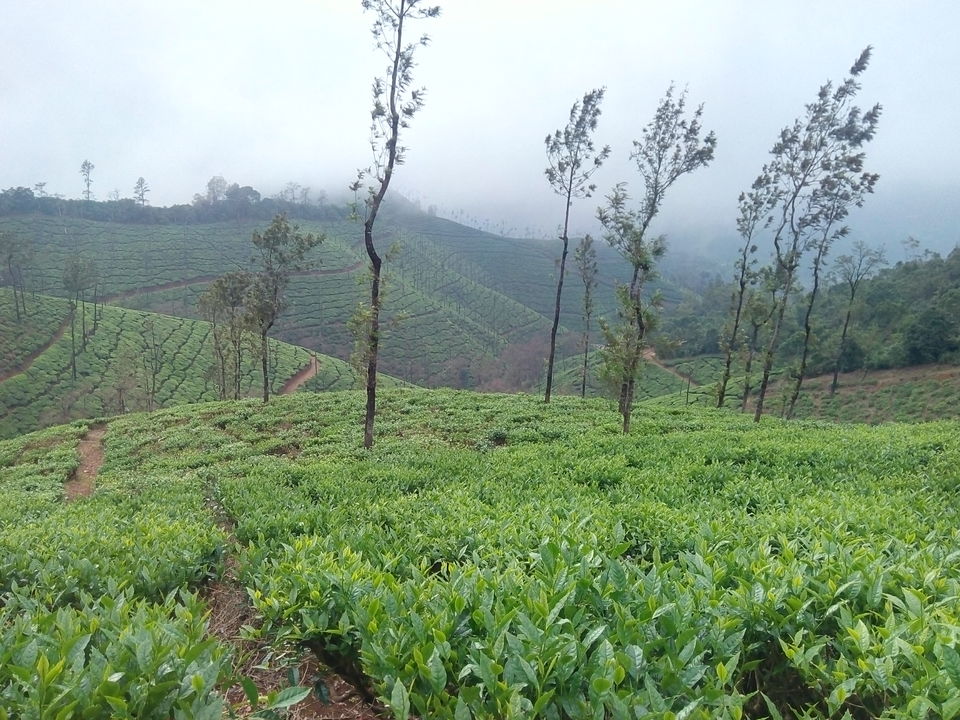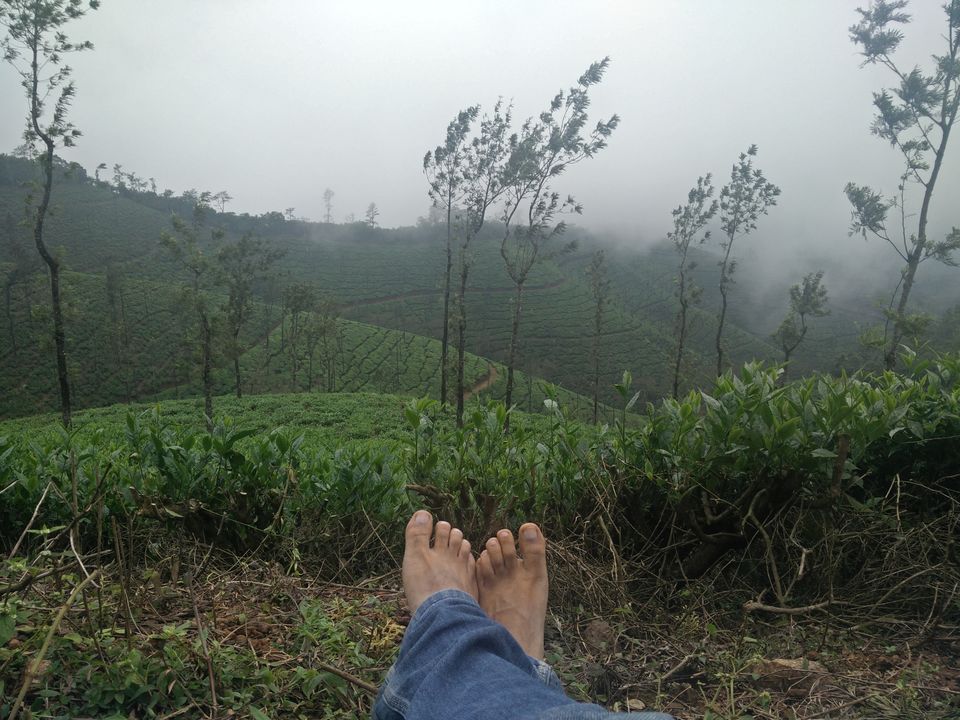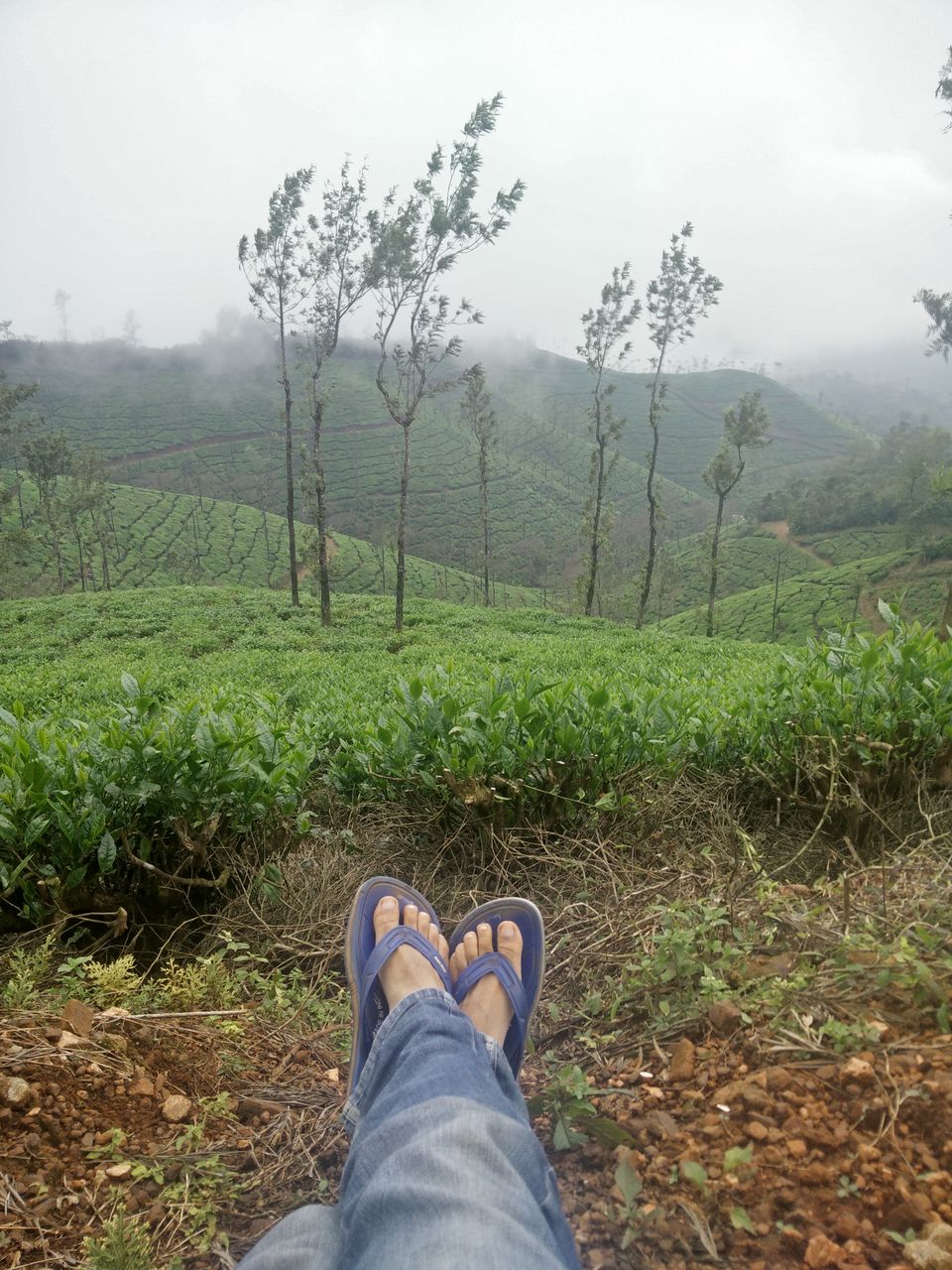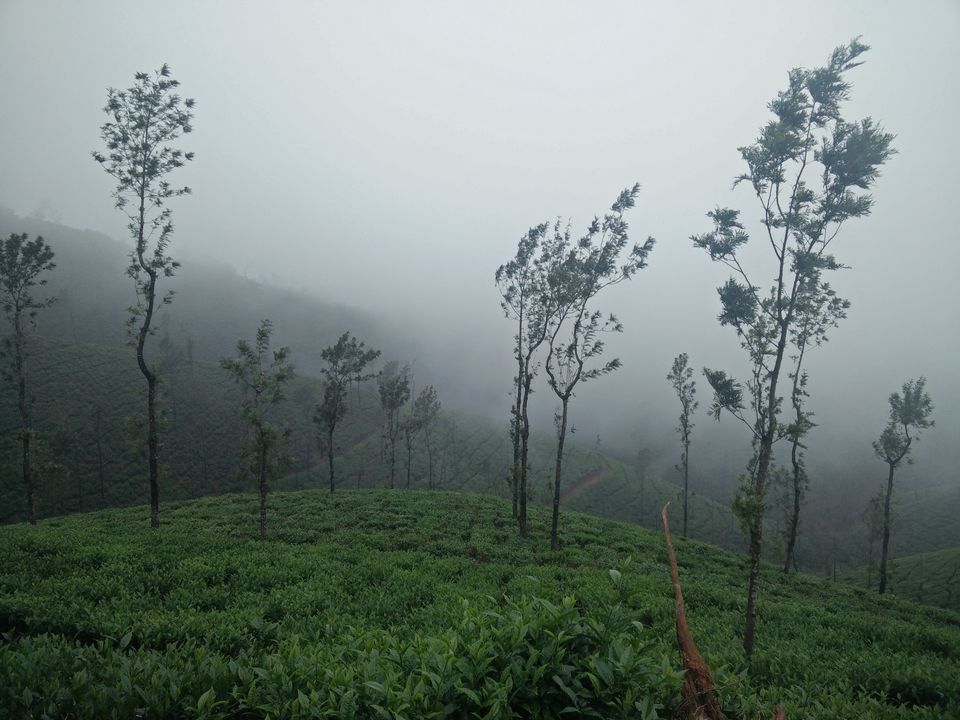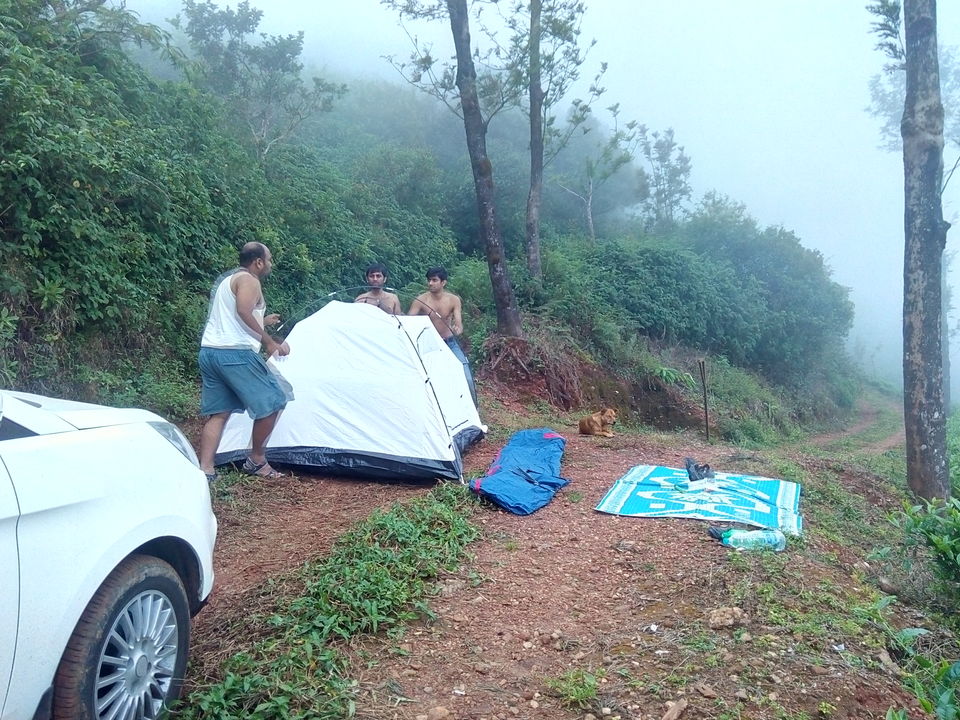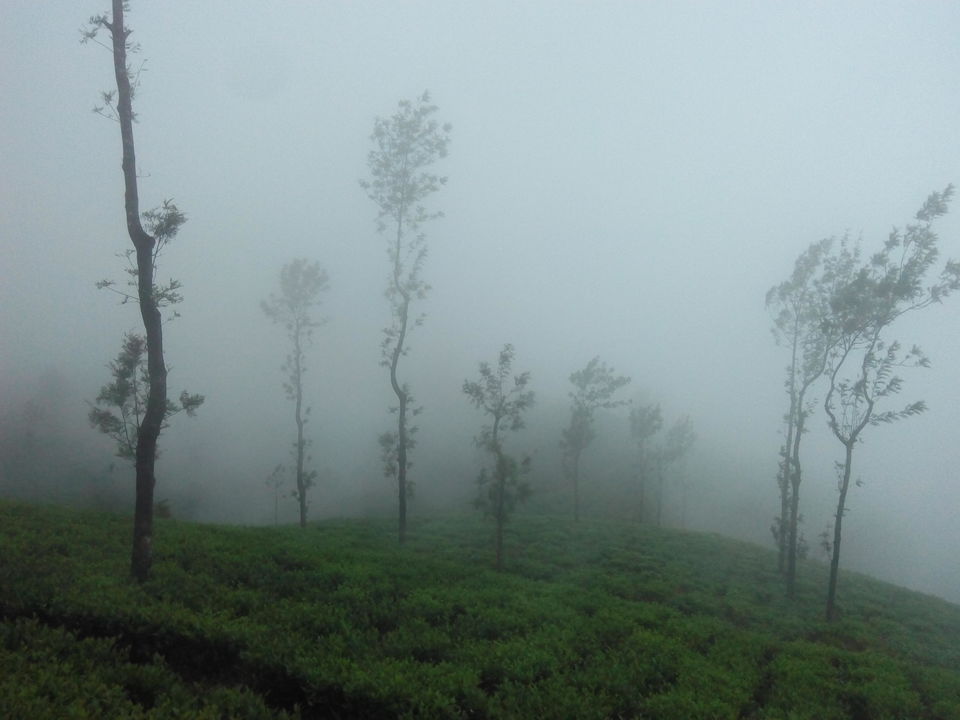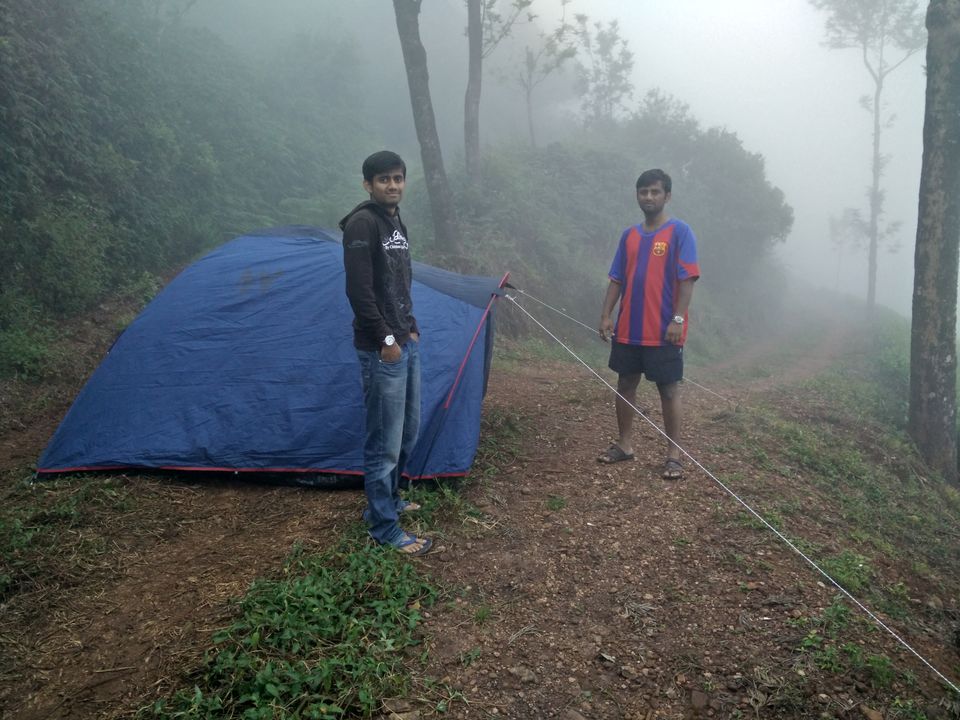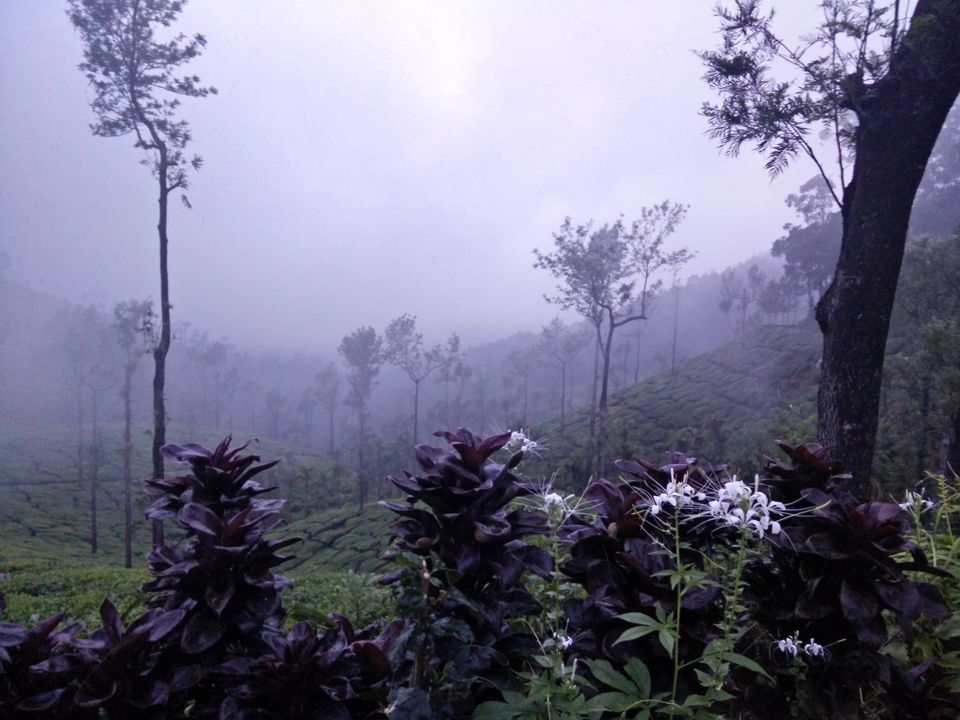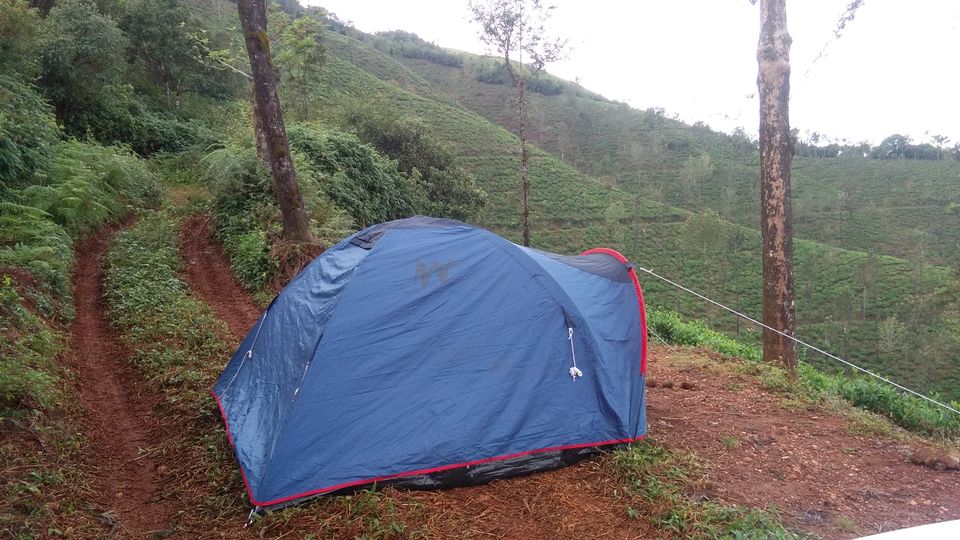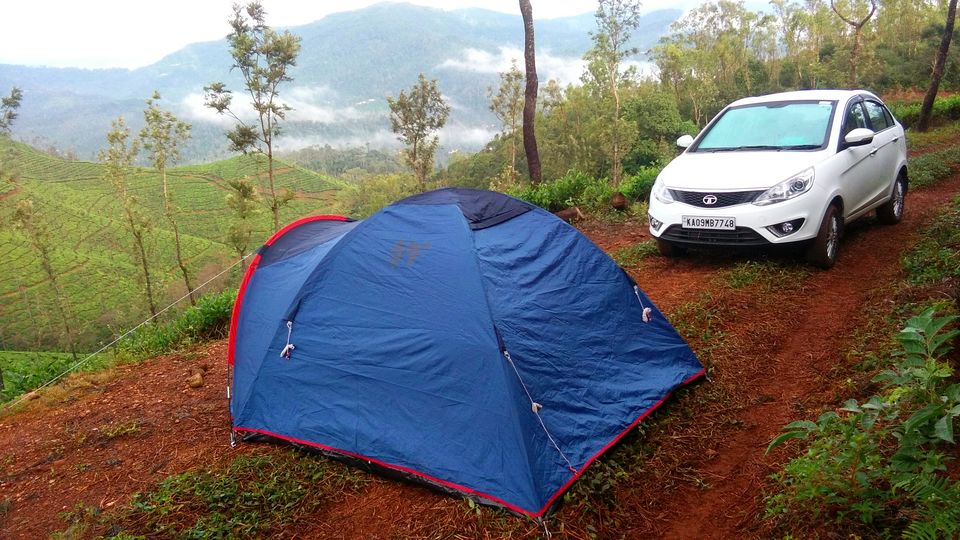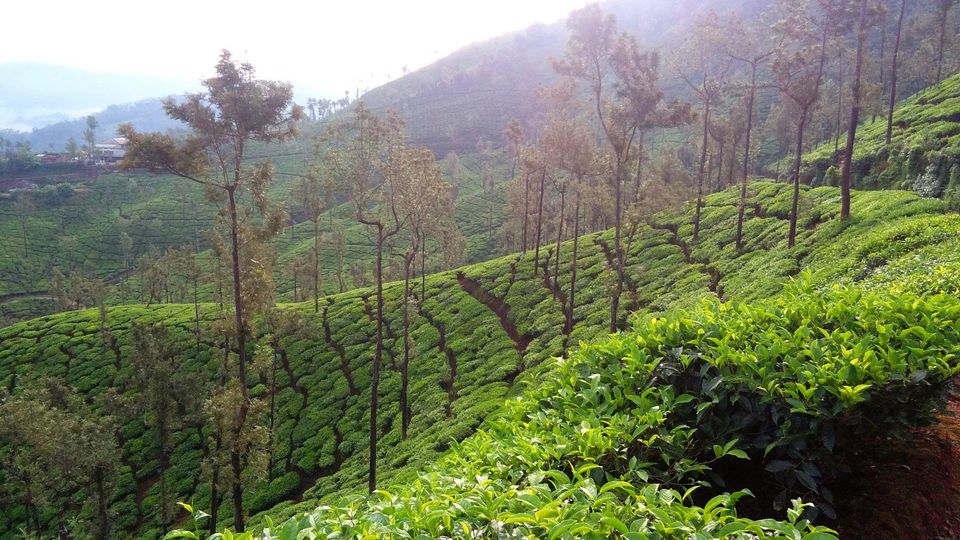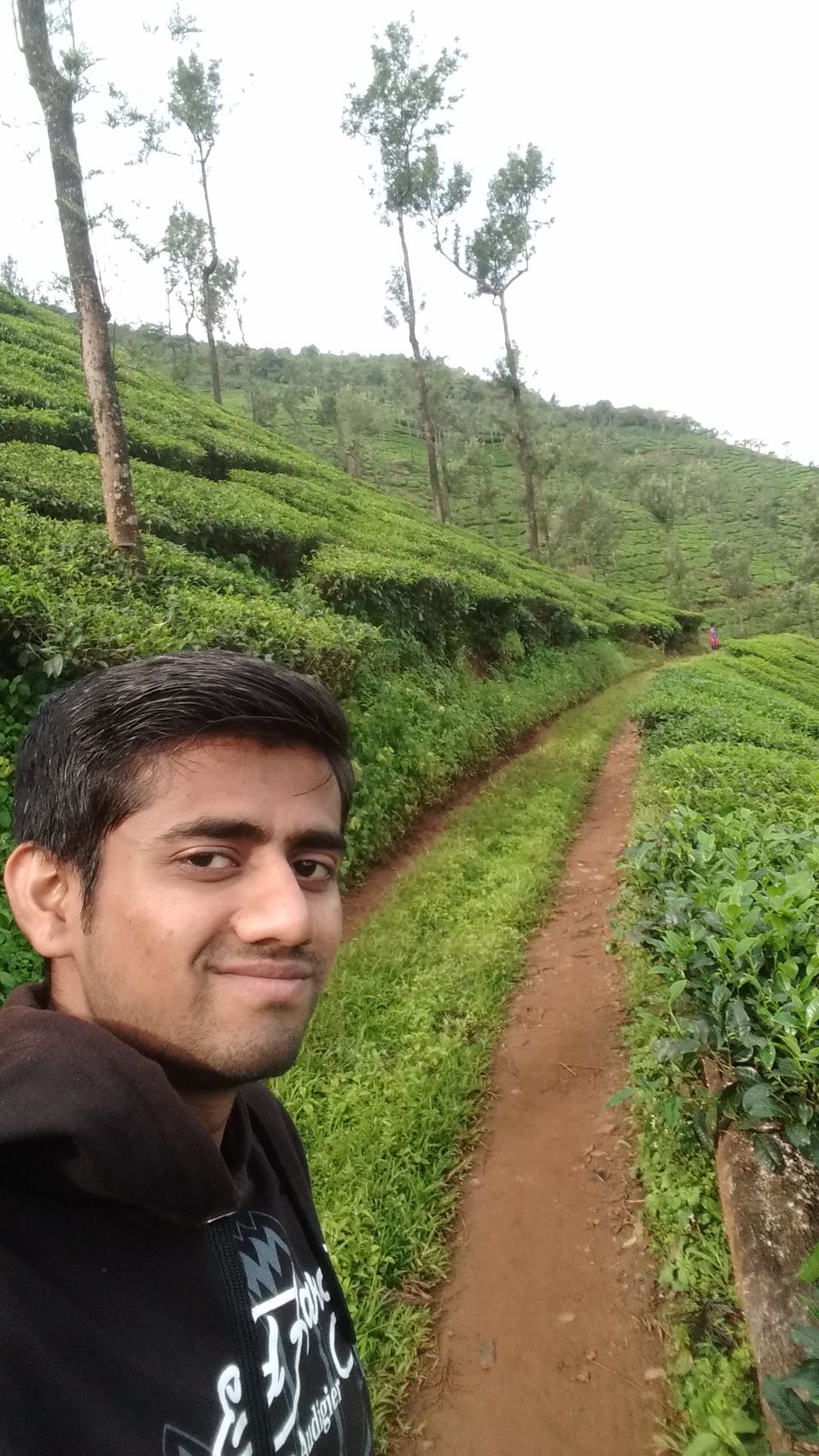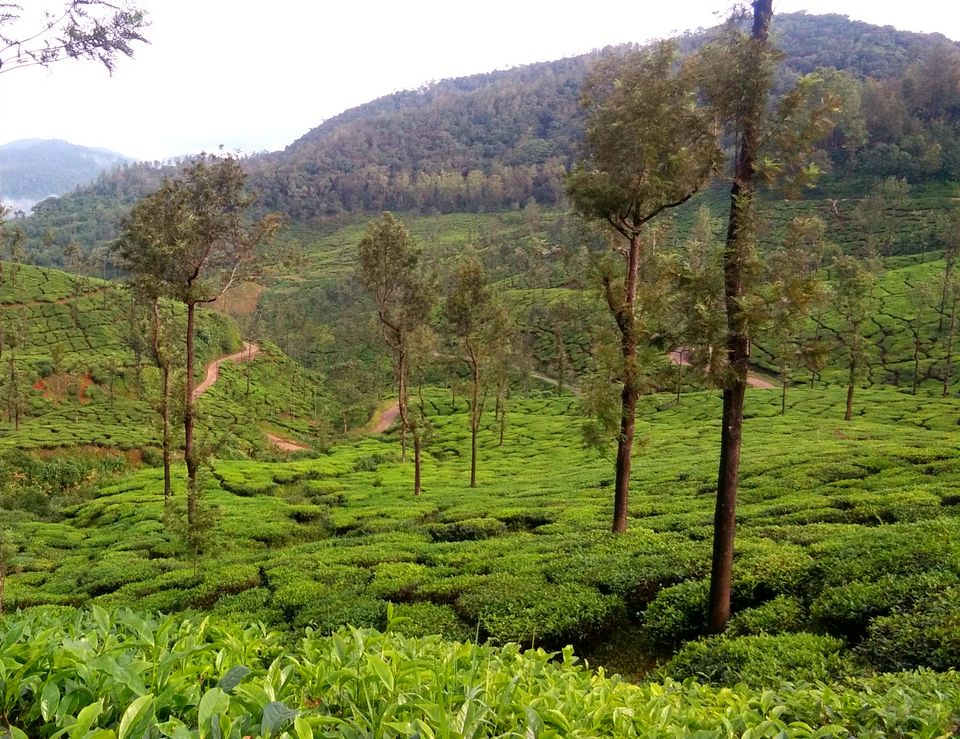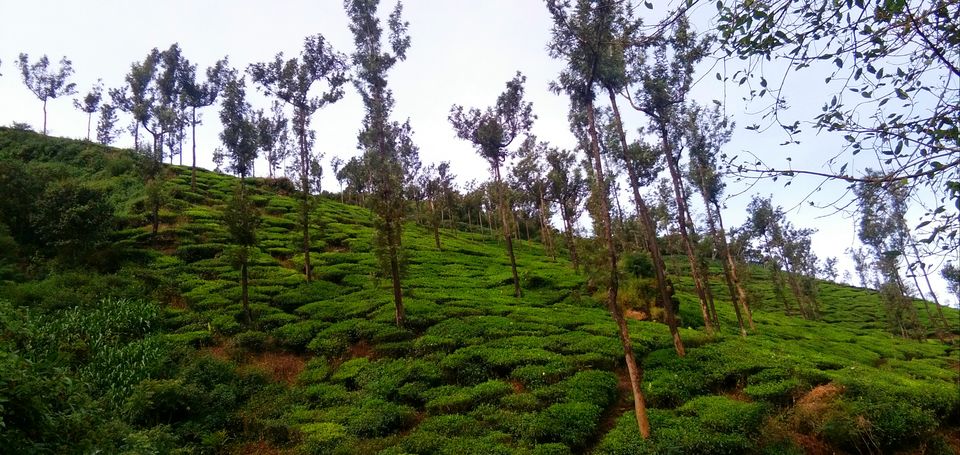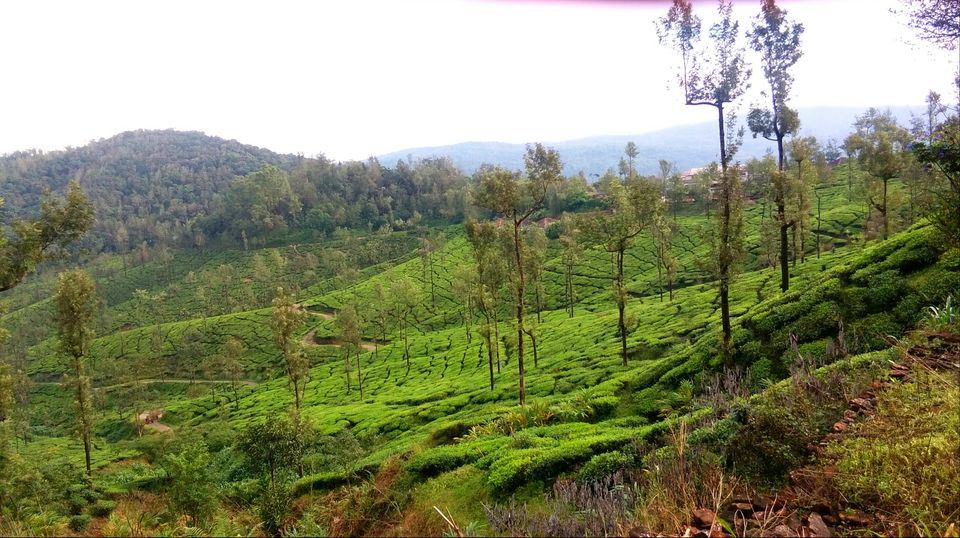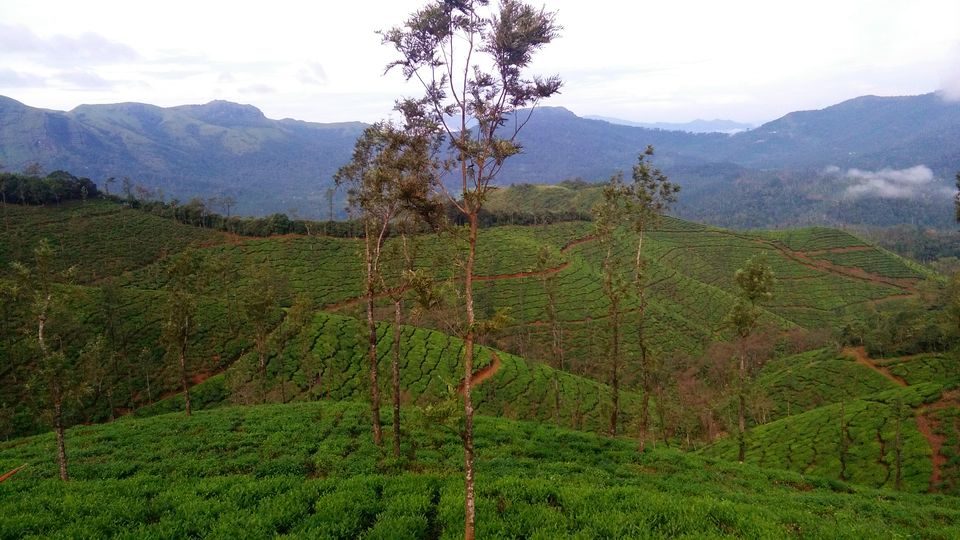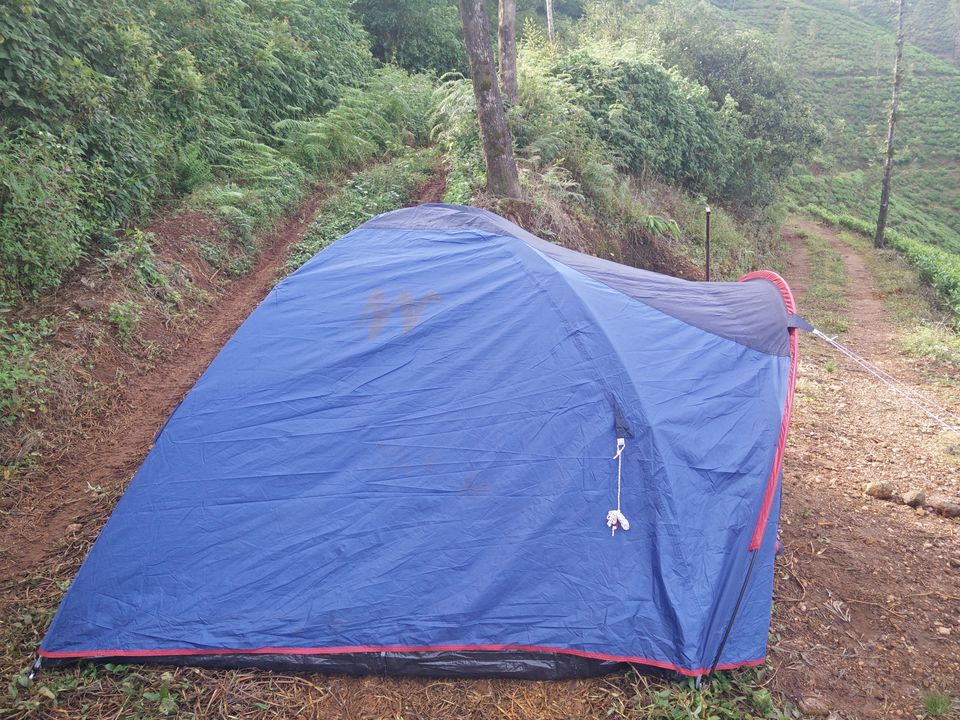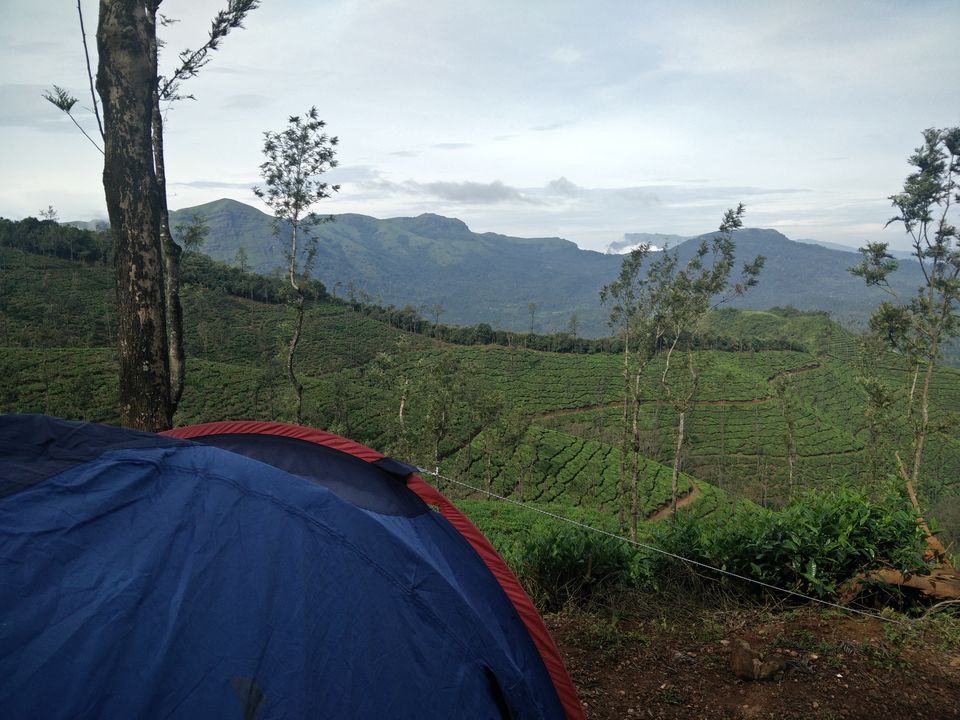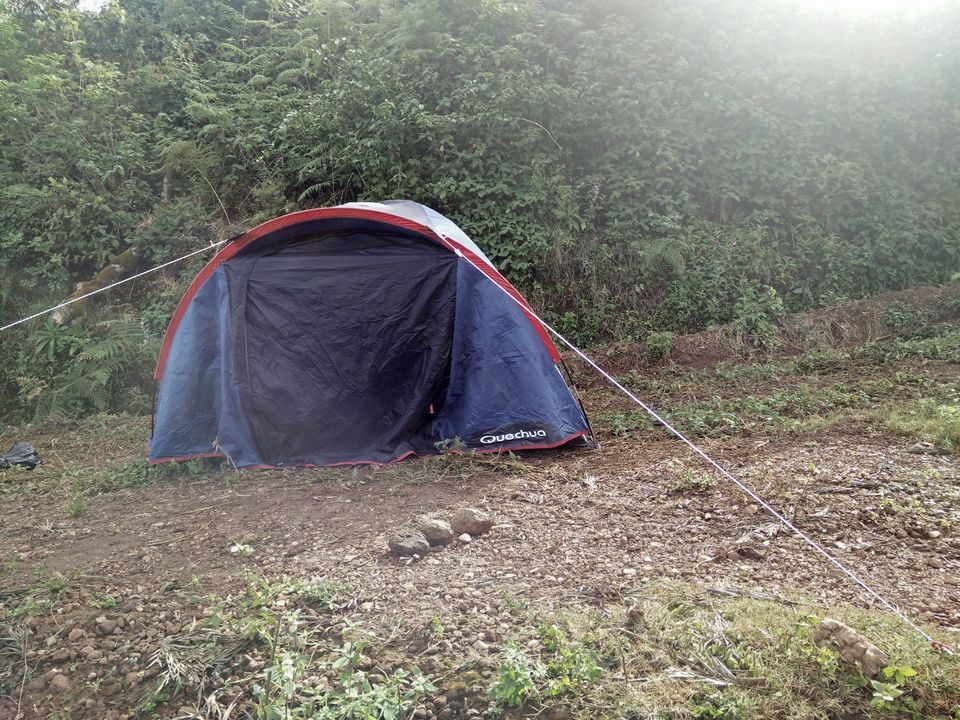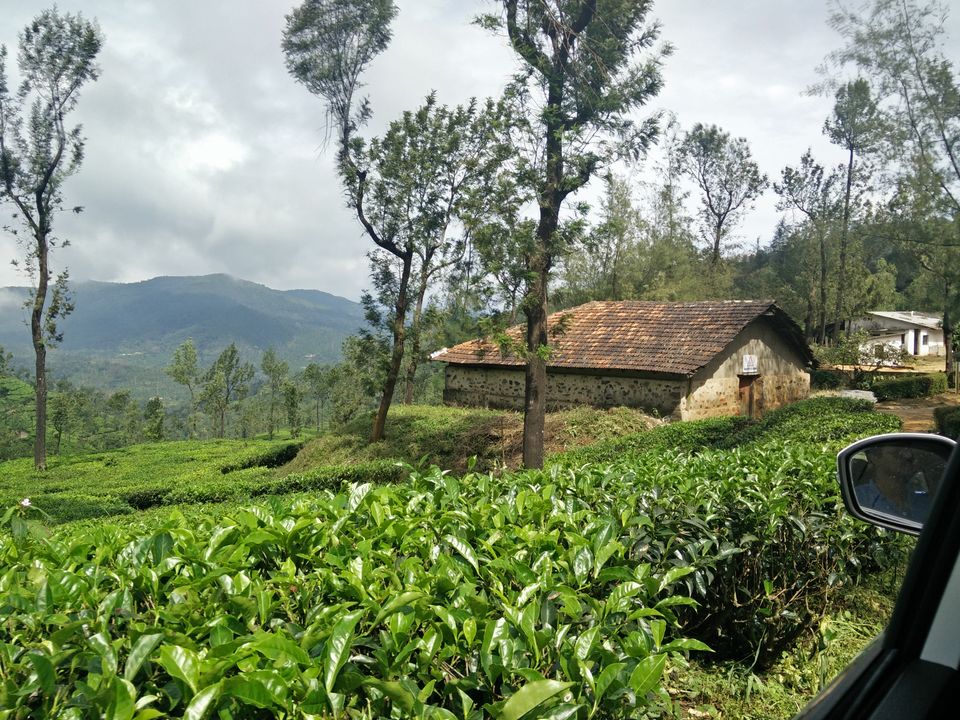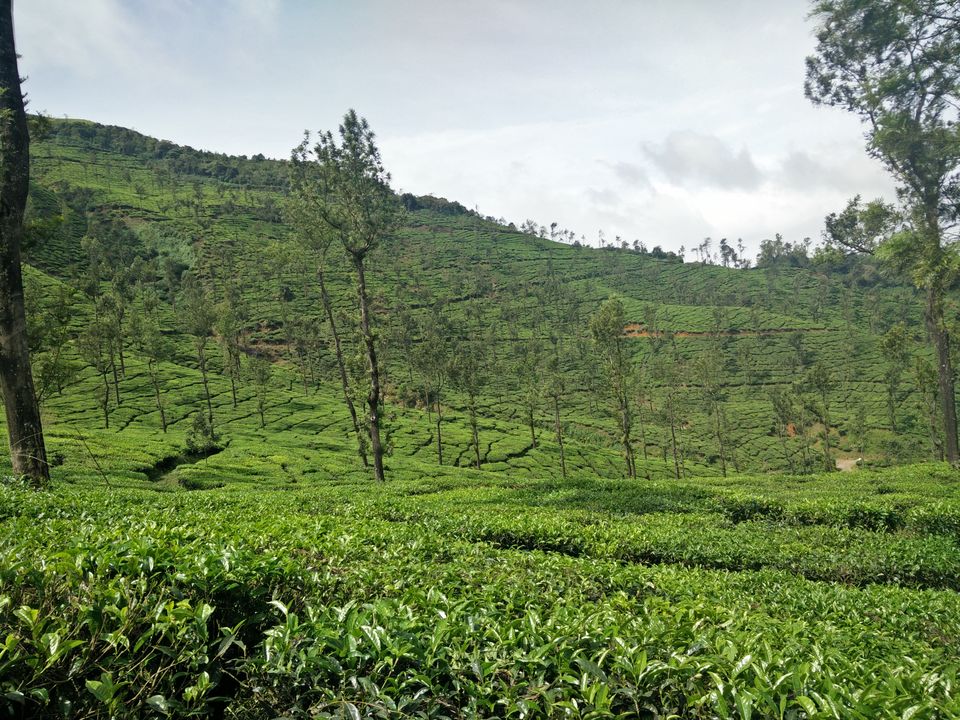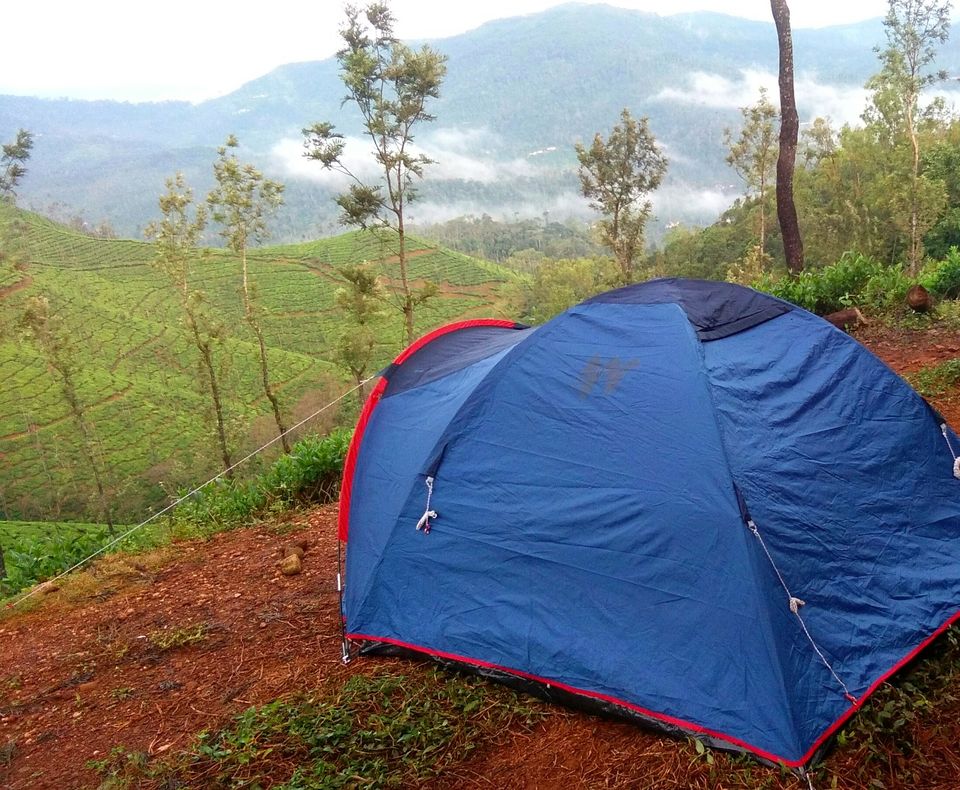 There is no better way to get back to nature than to pitch a tent and take on the wilderness. There is no WiFi in the forest, but you will find a better connection.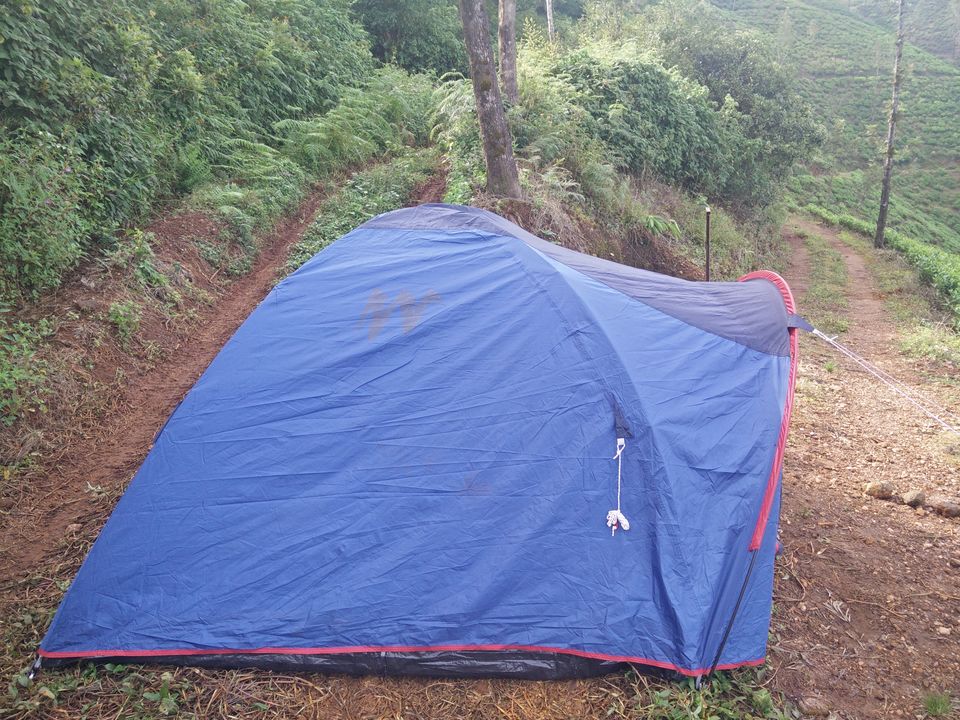 This story is to all of them who are inquisitive about camping, adventurous, daring to fight the fear off from them!
Each time I want to visit Kelagoor Tea Estate, located in Chikmagalur district, Karnataka, there is something unexpected that's in store, waiting to welcome. Previous time, it was the journey to make it to this place, was a thriller experience (https://www.tripoto.com/trip/the-wrong-turn-a-chik-manglur-thriller-12-hours-of-horror-5761cecce5dce), but this time it was the place itself. The first instinct one gets when they visit a tea plantation is to stay in the midst of those, even I was wondering how would it be to stay if I ever got a chance, well that remained a thought always until this happened.
First day stay!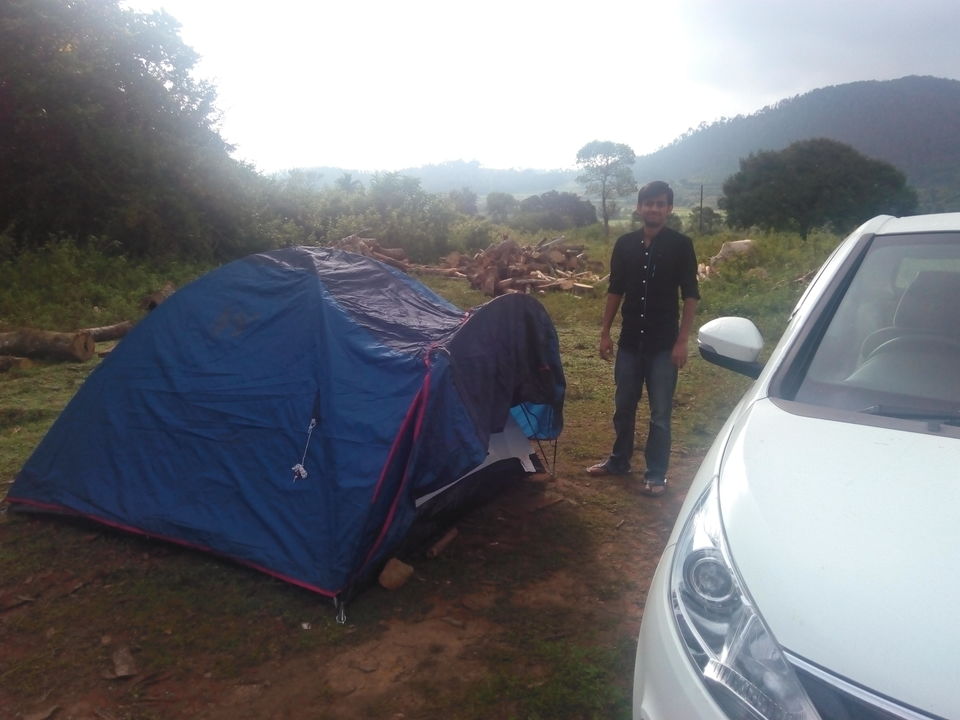 Preparing for my competitive exams, I needed a break from the nerve-racking mindset and to breathe free for a few days. That is when I decided for a short trip along with my brother, cousin and his friend. It was decided that we would be going towards Sakleshpur and we set off on a late evening from Mysore. It was also the honeymoon trip for Tata Zest, my cousin's new car.
It was post midnight and the diversion from Sakleshpur towards Kottigehaara came. We were looking for plane grassland to pitch in our tent to rest ourselves for that night. The only source of light was the car headlamps, so we had to turn the car either ways almost into the grassland; it had rained that evening as the route looked completely marshy. The first attempt to look for the campsite was in vain as the land looked good to camp but wasn't the case when went to do the ground check, my feet went in almost 1 feet inside the marshy area. We proceeded in deep despair and finally found a plane almost next to the road itself, ample space for a tent to be put up. It was pitch dark and we didn't even have a torch with us, the surrounding looked quite scary and we went off to sleep hearing the cricketing and wind sounds whole night.
To our surprise, there was a person to wake us up, when inquired told he was a person from a well known home-stay, Bare Kan, who insisted us to stay there for the next day. When we checked out the tariffs, we were totally in shock who asked Rs 6000 per head, on bargaining brought it to Rs 4000. This made us go out of our senses as there was nothing special in the stay like a wonderful plantation view or a star hotel ambiance, it was just with basic amenities, also a bit far-off place to Kelagoor. We guys made an instant decision; "Better to sleep in a uncomfortable bed free, than sleep in a comfortable bed unfree", quick decision was possible as we had stayed in the tent for the previous day. I would like to thank the stay owner for creating us an opportunity/situation to camp ourselves.
Restaurant en-route Kottigehara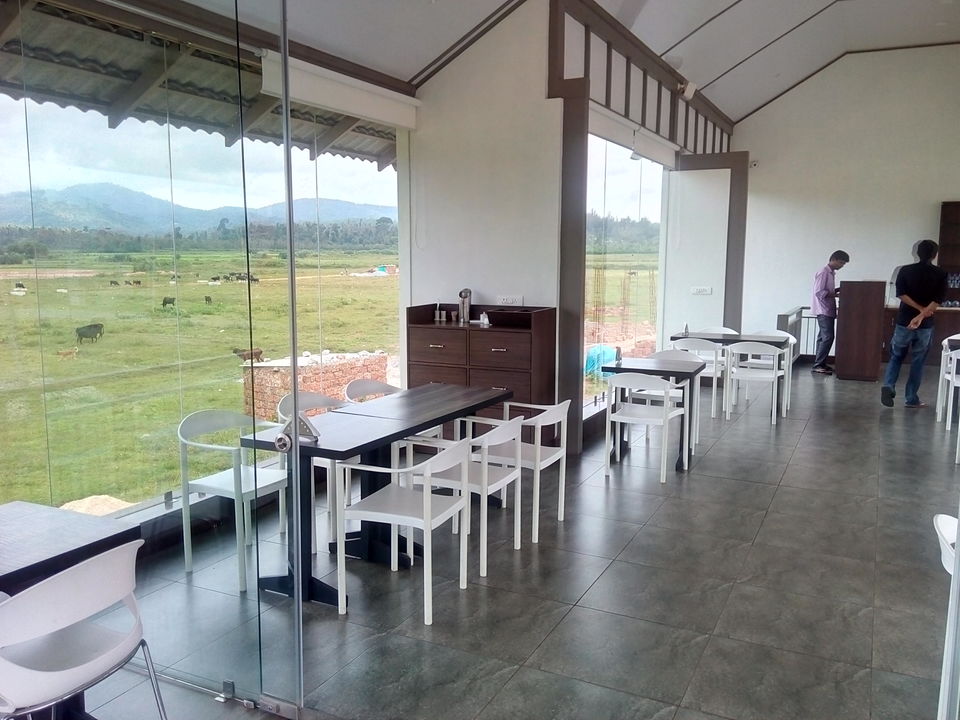 Sitting here, we were still on the discussion whether to stay in Kelagoor or Charmadi ghat (Malaya Maarutha government guest house). We chose Charmadi, the reason was that the views from ghat were breathtaking and also it was a dream to stay there. To book the stay, we tried influencing from forest officials we knew and after all the effort there was a letter that was to be got from the forest official which we couldn't wait for as we were losing good amount of time. We then decided to drop off this idea and headed towards Kelagoor.
Kelagoor!! This is how the entire village is covered with mist throughout the day <3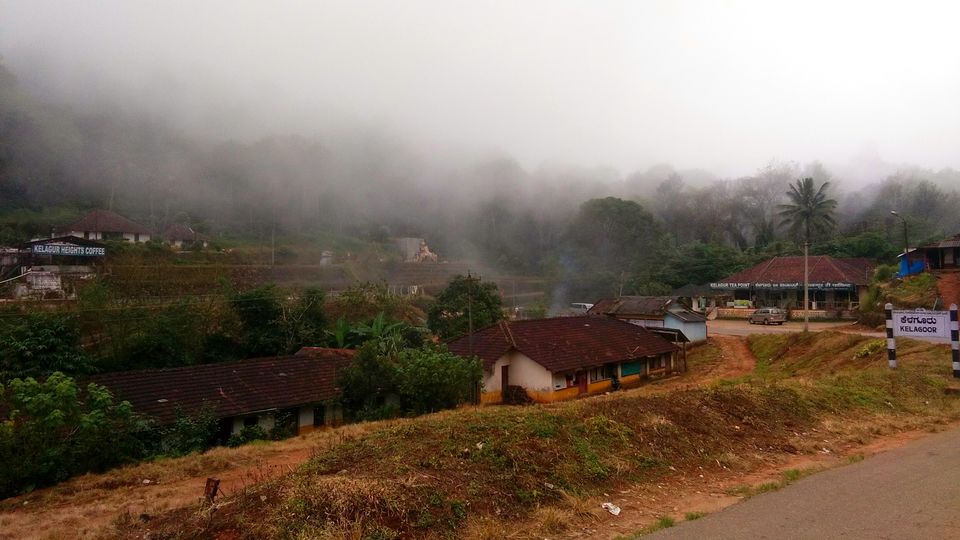 This was how the place welcomed us, Oh my God!! We were spellbound. Getting nearly 10 missed calls from the stay owner, we understood that he was ready give a discounted price, but we weren't ready if he gave it for free also, after seeing this!
Love those curves :P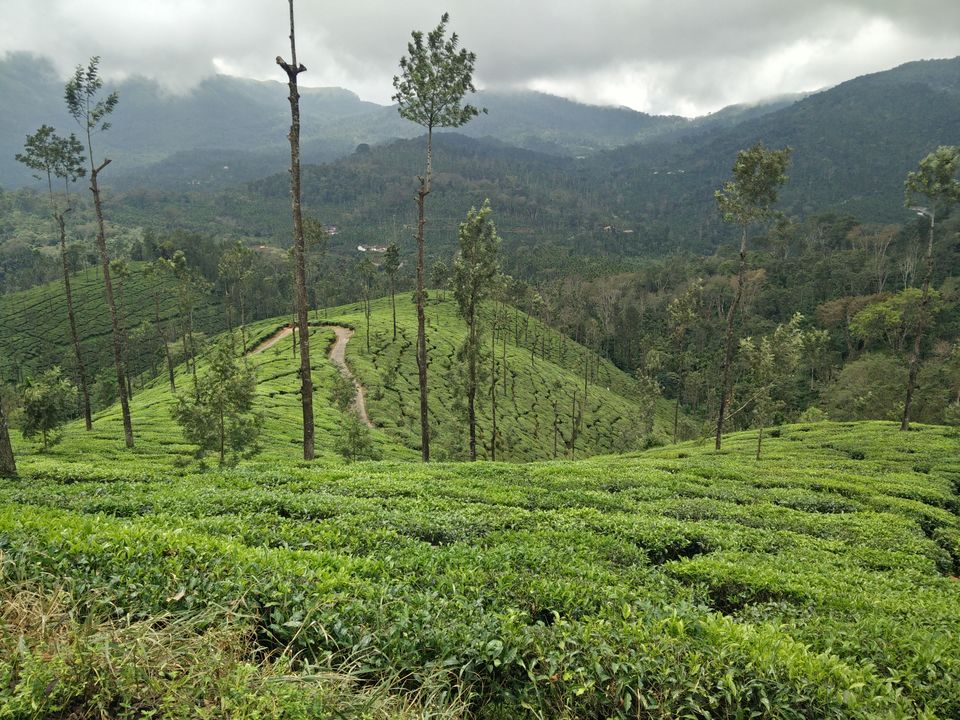 We always stop over at this point each time during our visit. By the time we came here and spent time around the place it was noon. We were feeling hungry and just checked whether lunch would be available in the proximity. To our surprise, the person whom we spoke to, was the estate cook, who was pretty excited to cook for us and agreed to prepare lunch. The rates what he charged for lunch was less than a throwaway price, taking into consideration giving such a good meal in a remote place. After having a sumptuous meal, we were lazing around exploring the estates.
Now, I call this a picture perfect shot!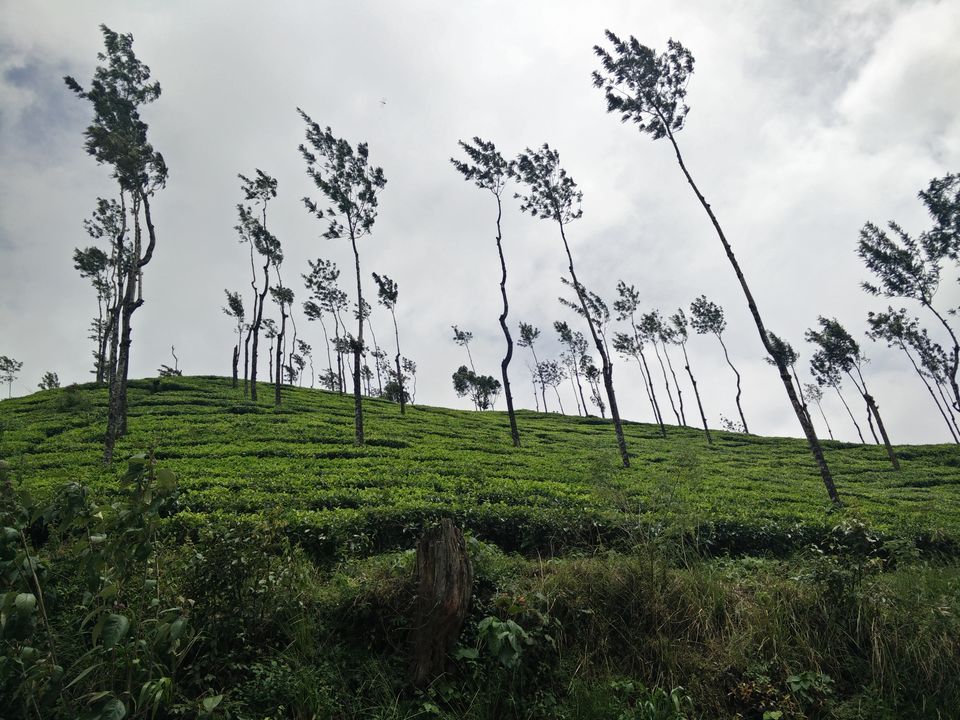 The cook's place! That's a heavenly backdrop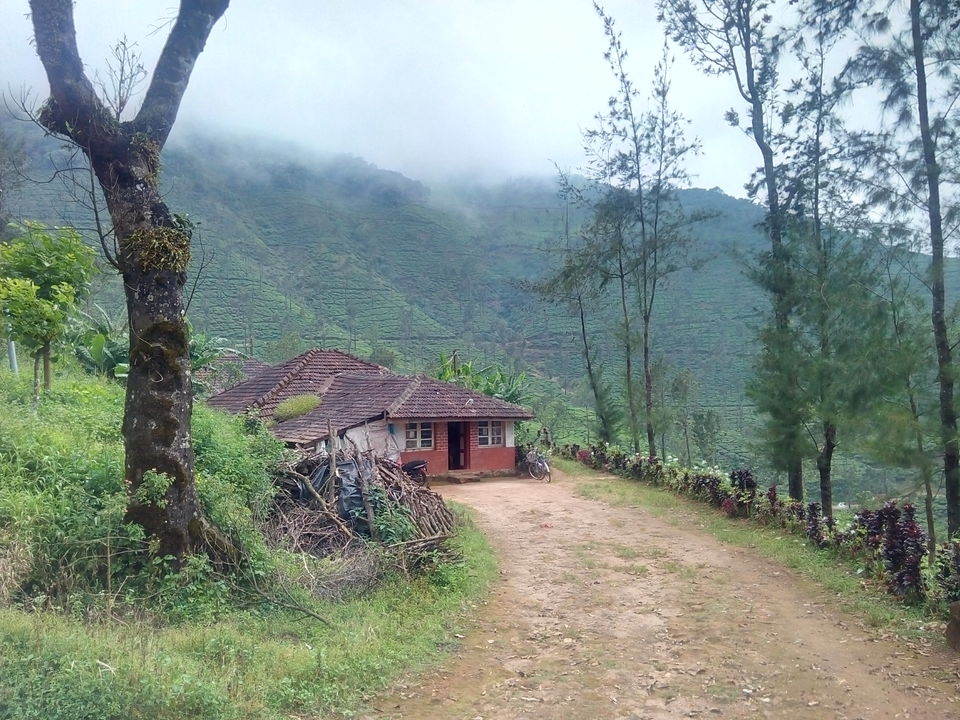 Ec(s)tatic beauty 1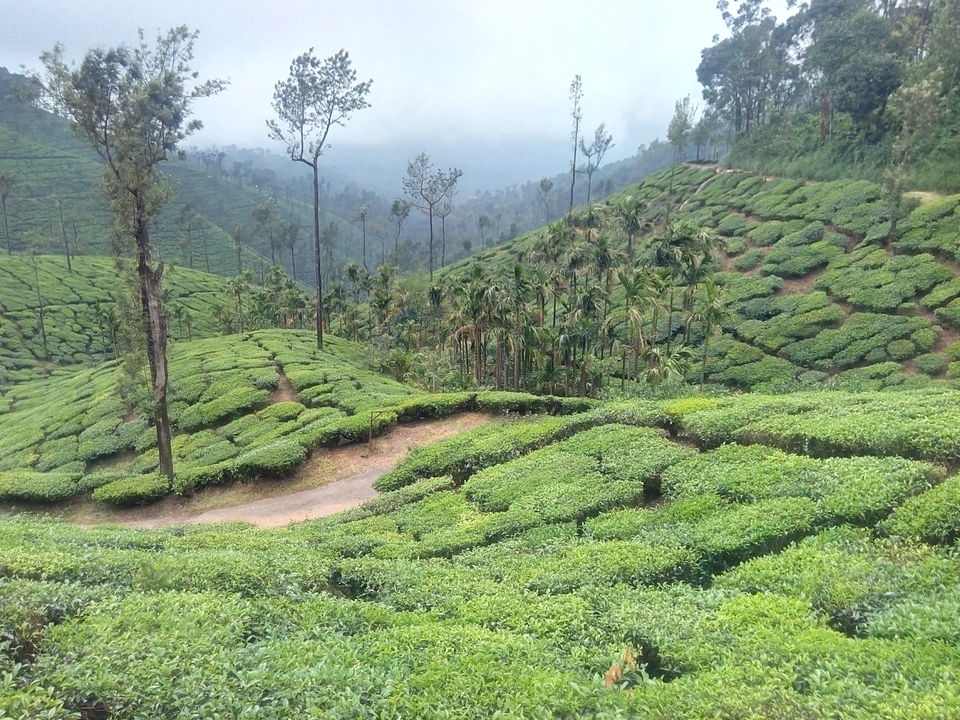 Ec(s)tatic beauty 2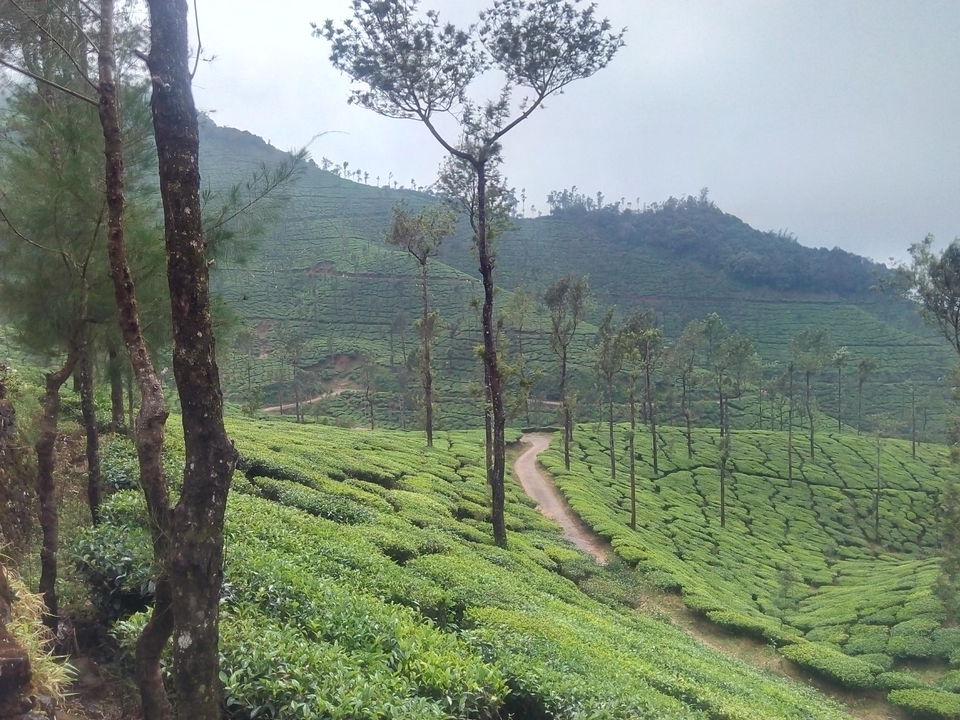 Ec(s)tatic beauty 3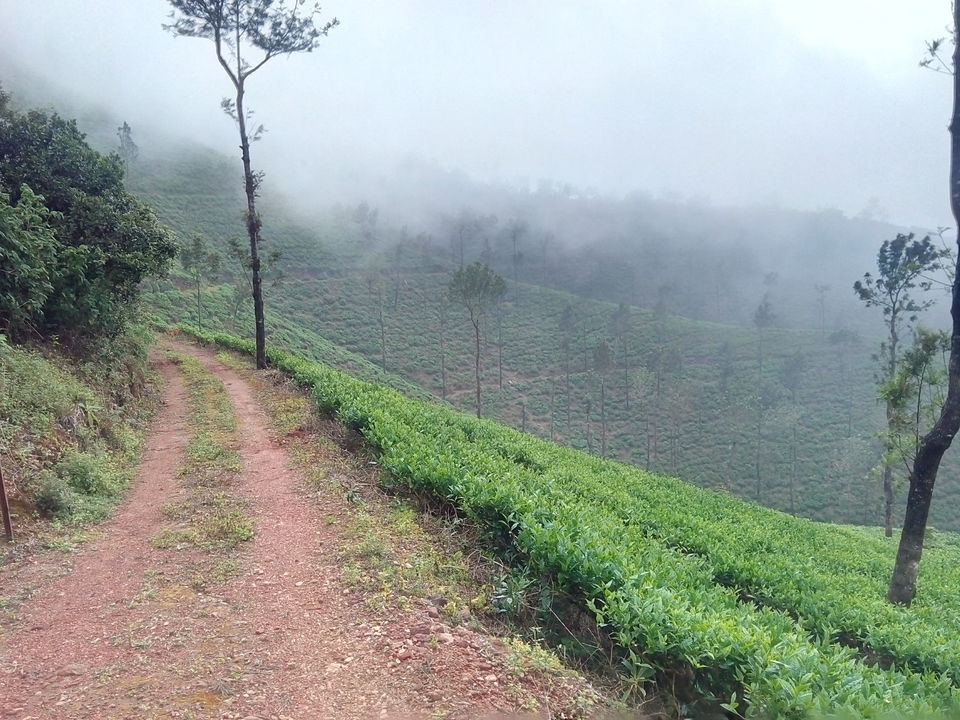 Ec(s)tatic beauty 4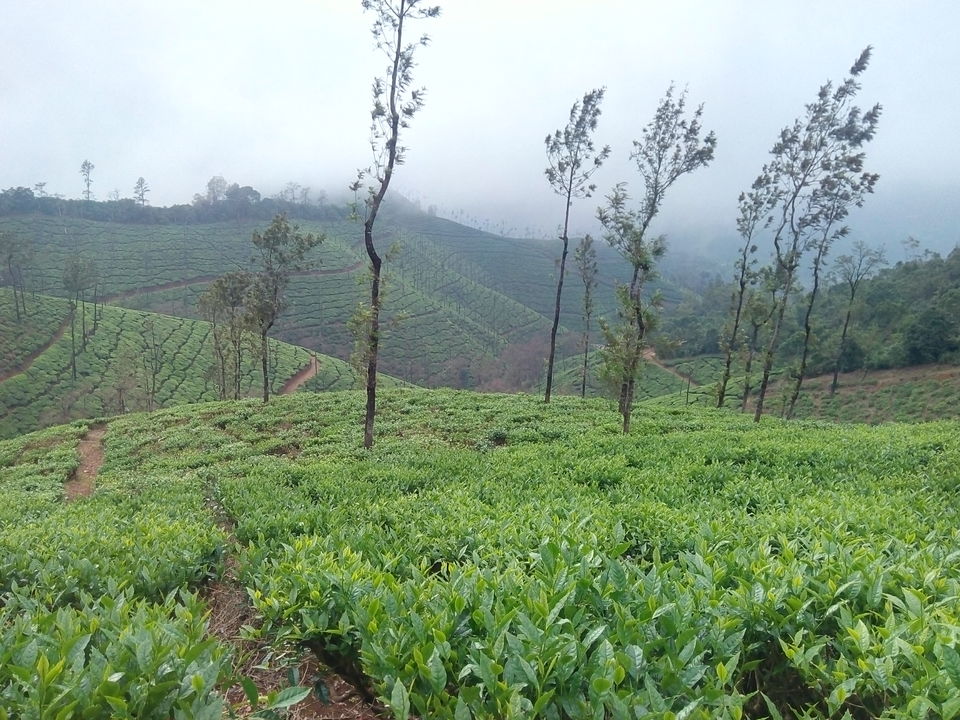 Ec(s)tatic beauty 5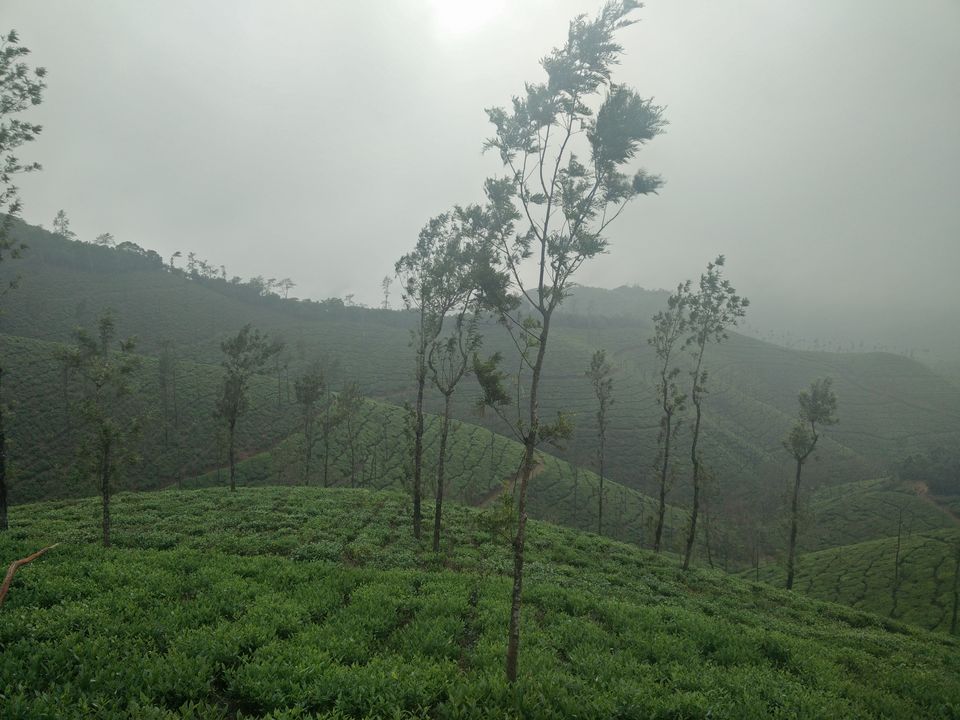 Now that's the best part of the trip! Chilling weather, mist all around, camping in a remote location!!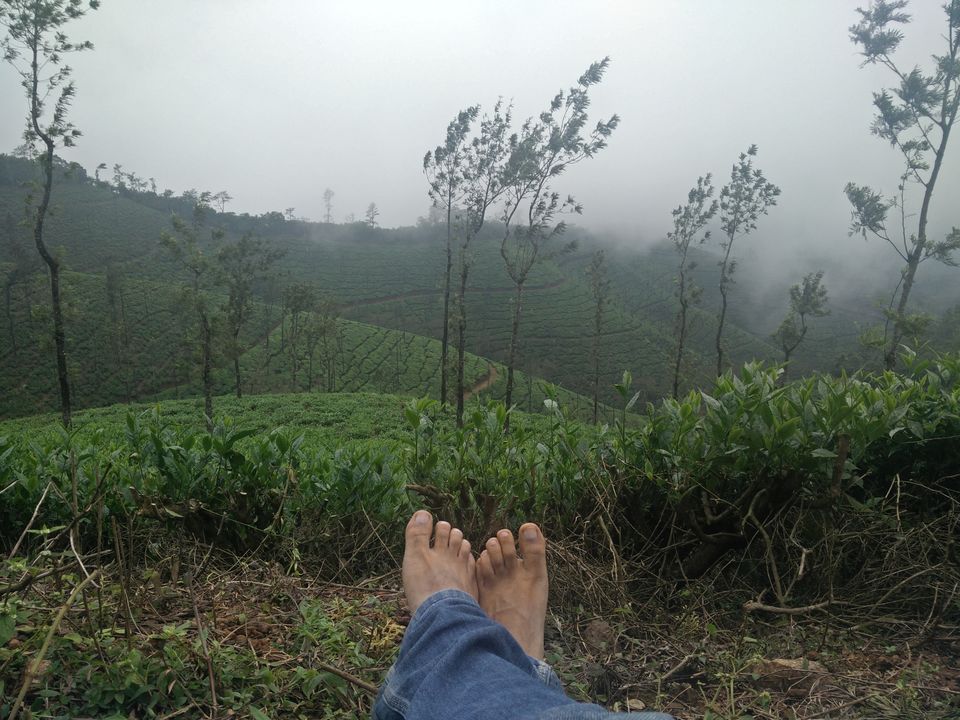 Pitching the tent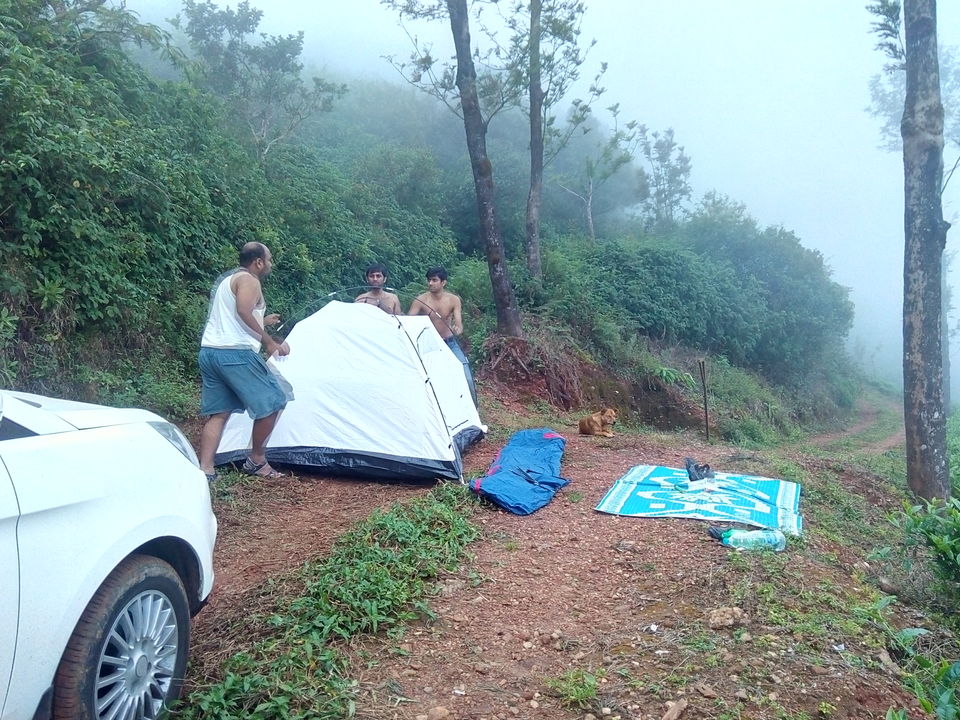 We were actually looking for a place away from human intervention. The place what we chose was where the tea estate ended and the forest area started. Before it got dark, we had to pitch in our tents.
Finishing up the work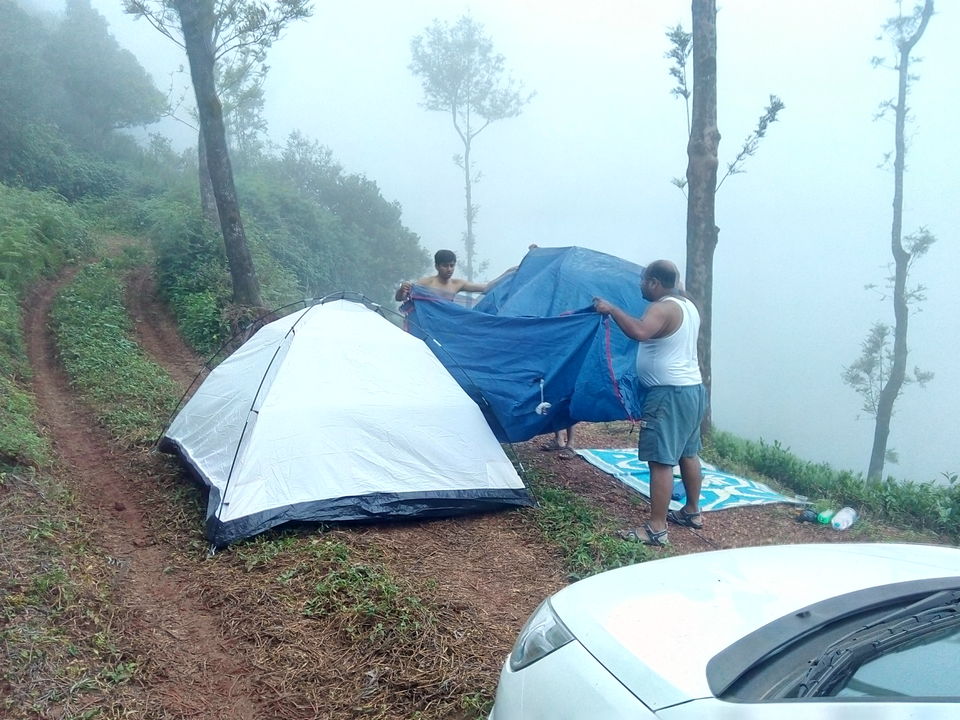 By the time we put up the tent, it started raining for a while, luckily it stopped after half an hour. With the sun playing hide n seek with the clouds, weather changed and mist started spreading all around the place, with visibility less than 10 meters. There is no better way to get back to nature than to pitch a tent and take on the wilderness. Some people want a big house, a super car and lots of money. I just want a tiny cabin in the woods away from those kind of people. Still there are people who have never tried camping on their own. When done properly with all the right equipment and knowledge about camping, it can be really fun and also a test of your self-confidence.
Alert alert!! Mist spreading zone <3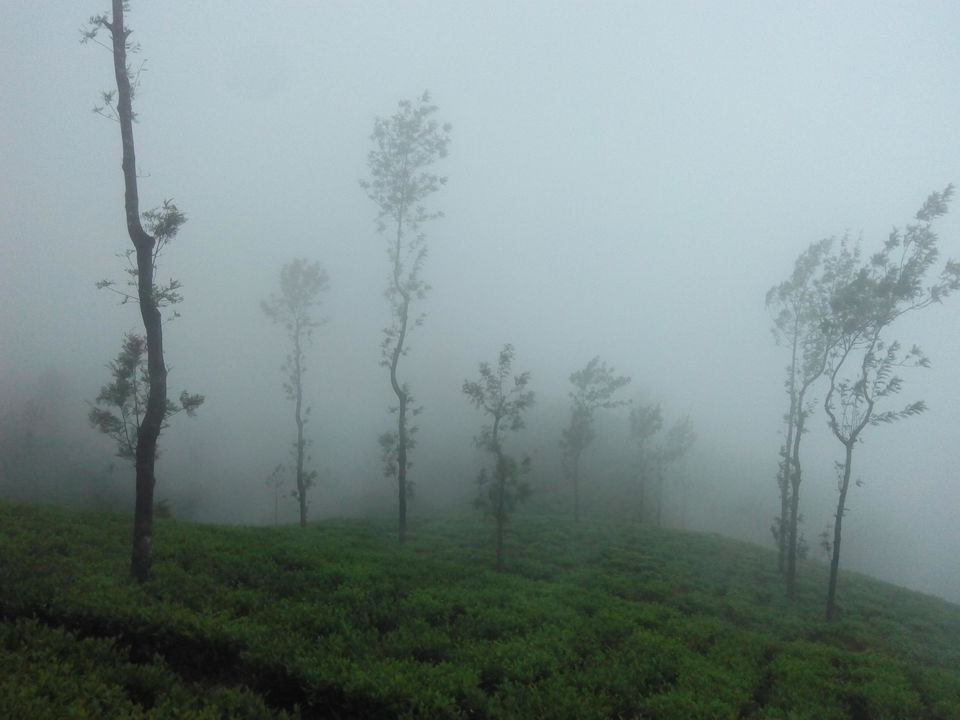 All set for an adventurous stay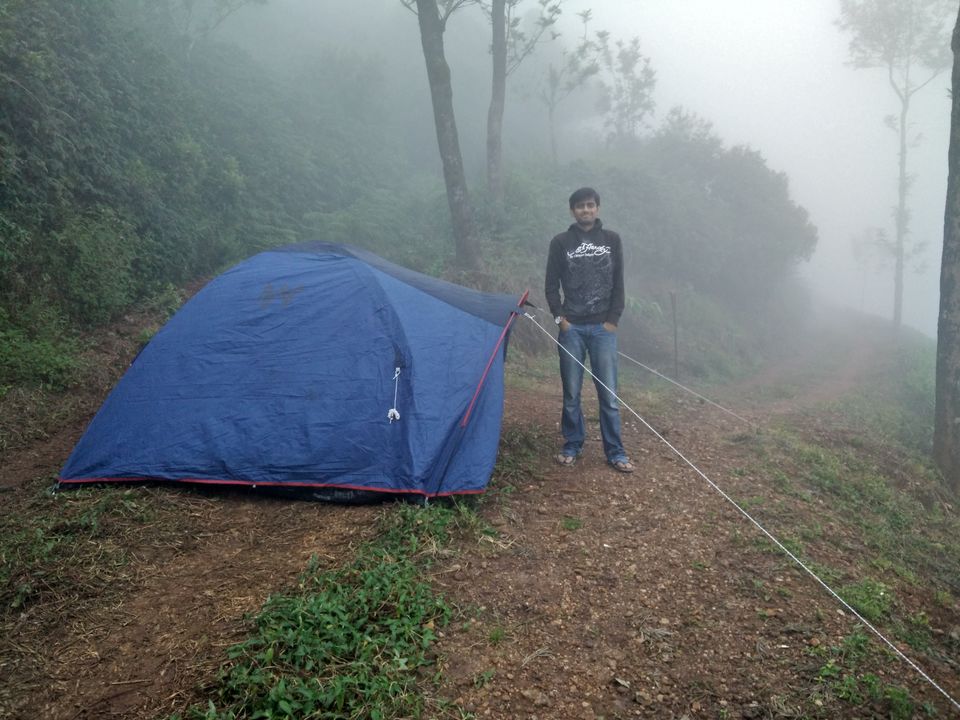 Staying in a tent is a great way to be in the fresh air and still be comfortable.
Waiting outside cook's place to collect packed dinner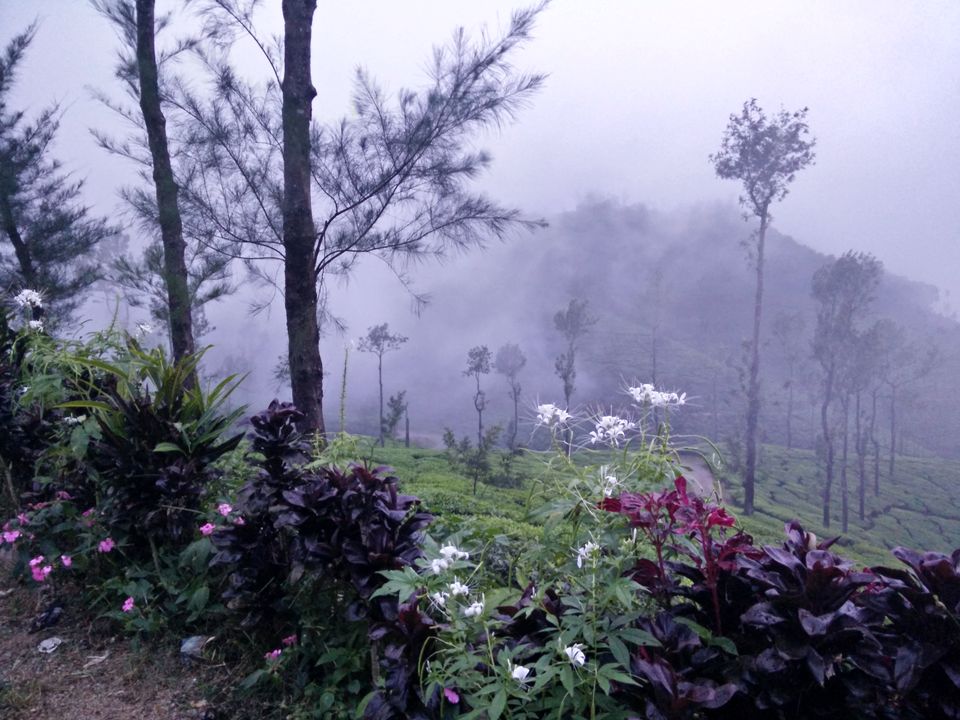 After having a great meal for lunch, we decided that we would be having dinner at this place itself. But, we thought to get the food packed and have it at the campsite. As dusk approached, myself and my cousin headed towards the cooks place while to collect dinner, while my brother and my friend were guarding the tent accompanied by the dog. Having a dog alongside the tent made us more secure and a thought to apprehend didn't have a chance to arise.
By the time dinner was ready, it was dark Your camping trip will be miserable if you forget lighting and we did just that. Buying a torch for the jungle is an absolute first priority since there will be no artificial light in the jungle and when the sun is gone, only pitch dark is left under the canopy. Easy things like toilet visits or finding your way back to the campsite can be almost impossible and not advisable at all. Bring some torches, luckily we bought one at the cook's place.
Pitch dark at the campsite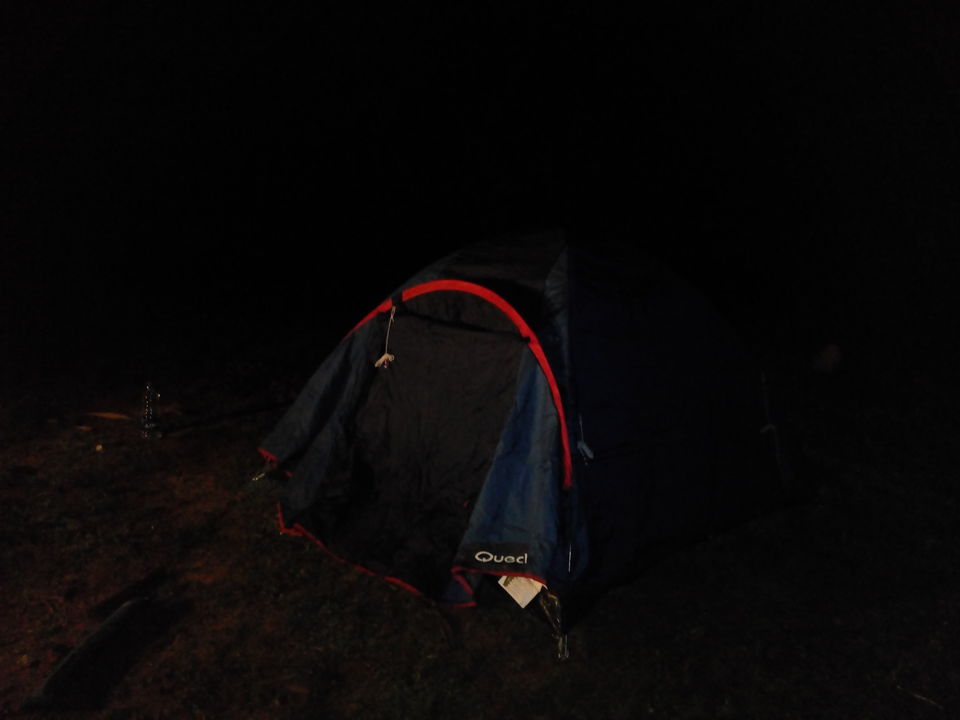 On the way returning to the campsite, one of the locals told us to be very careful and not get over-adventurous as there was an elephant that had been around the campsite few days back destroying the plantations. Keeping this in mind, we walked briskly back to the campsite. No one was there, both of them who were outside, had made their way inside the tent hiding themselves as it got pitch dark. We opened the packed dinner and served ourselves and fed an equal share to the dog as well. With the only source of light, a small torch, all had dinner and packed the remaining and kept it inside the car. We did not want to give chance to any animals to sense the food while we were asleep as it could harm us as well. I know by this time, most of you would be wondering, why didn't we use the car headlights, the car headlamp would be too bright as animals would find it irritating and attack the place.
After dinner, I was standing outside the tent staring at the sky. Wow!! That was . Almost a full moon with a huge spherical ring around it - A ring or circle of light around the sun or moon is called a halo by scientists. Got this information after I came home and searched about this phenomena.
HALO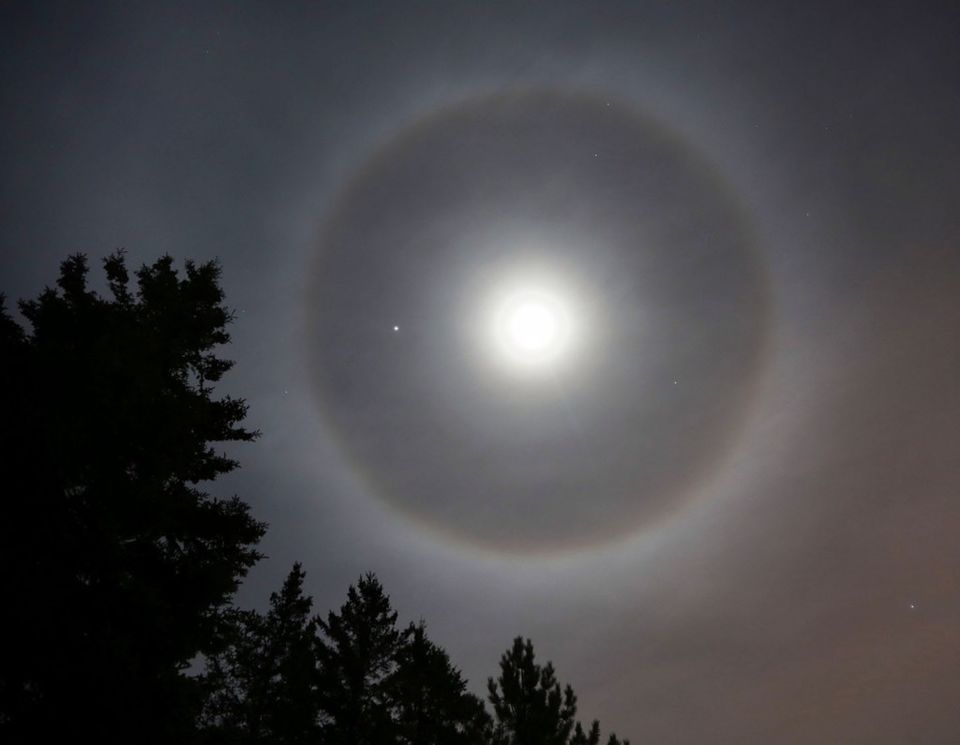 Source: Internet
Spending almost two hours outside, I then went inside the tent to sleep. Since it was a 3+1 tent, we had to no option to toss and turn around during sleep. The dog went to sleep, just outside the tent. Cricketing sounds were endless throughout the night. It was almost 4 a.m, there was something that came to the campsite, moved around and then went away into the deep jungle. It was definitely not the dog, no one had the courage to see what that was, it remained a mystery.
Tea estate ends! Forest area starts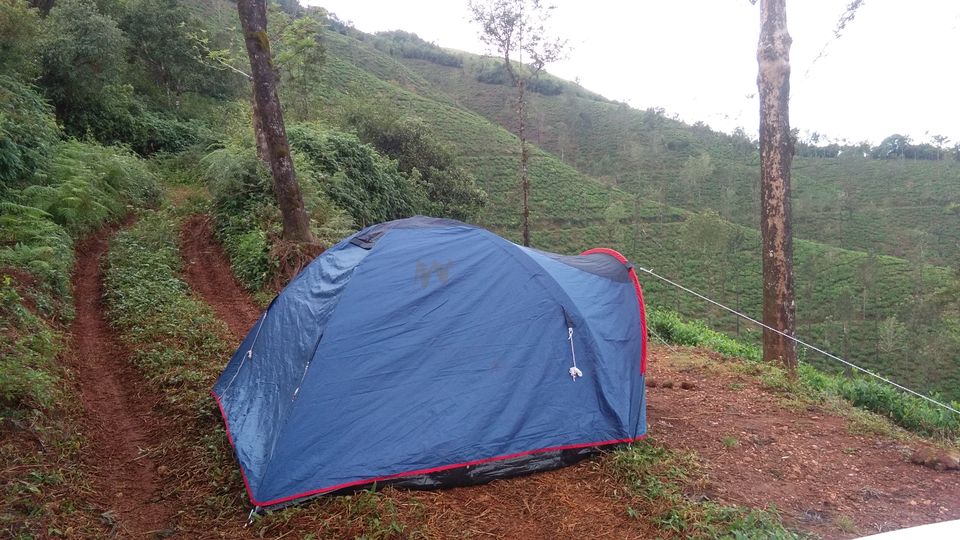 Good mornin' Kelagoor! Misty Zesty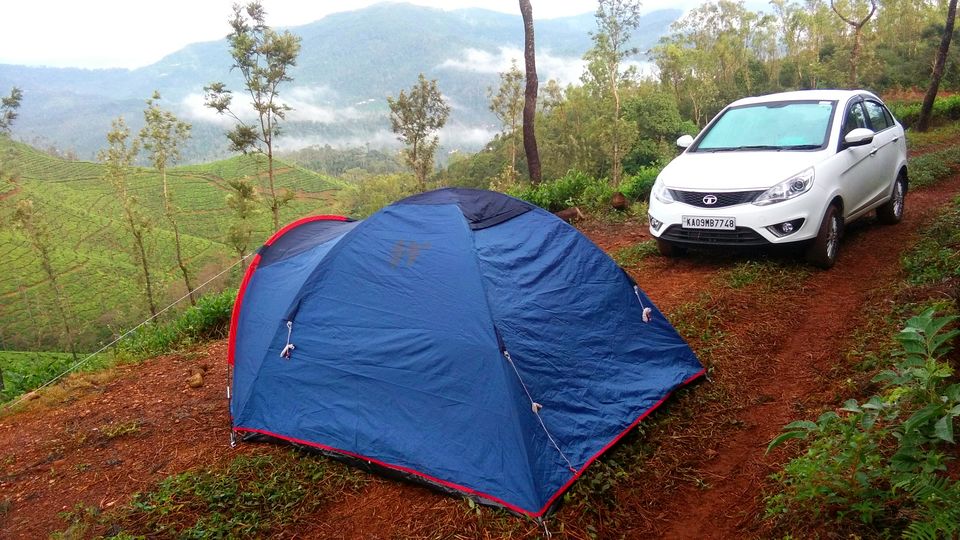 Morning scenes, strolling around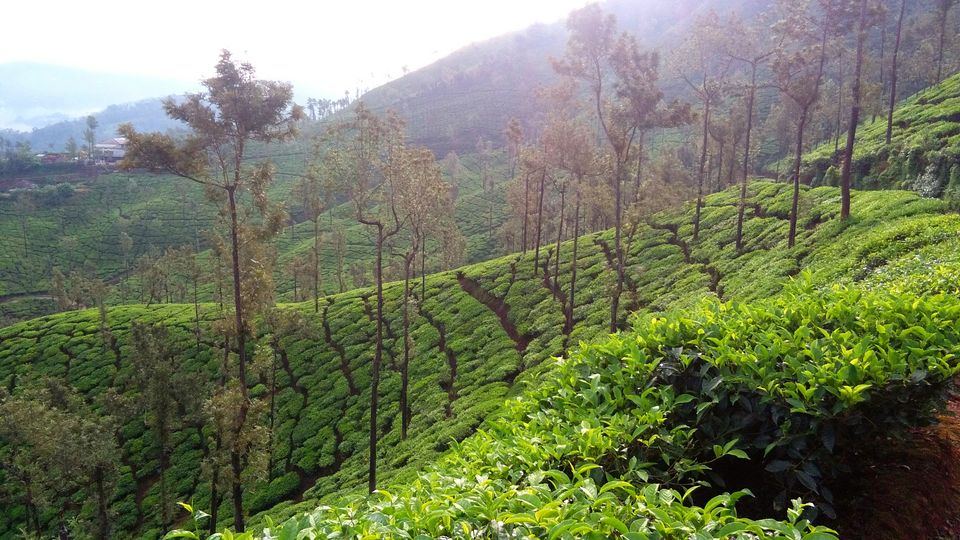 Panorama of the trail

What if we don't get to stay in Charmadi ghat, getting to stay with a view of this ghat from the campsite made us more blissful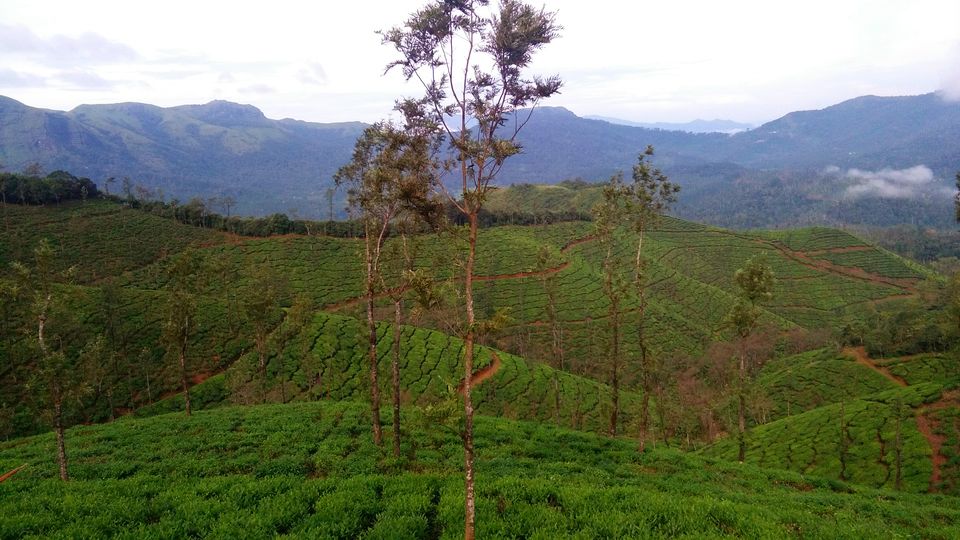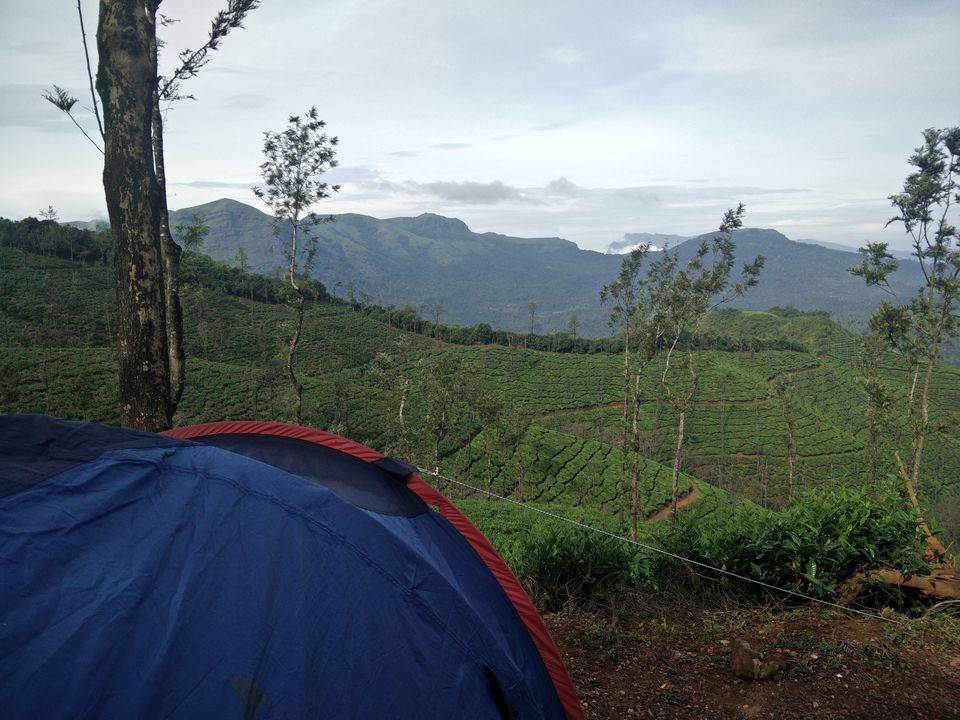 Stones for safety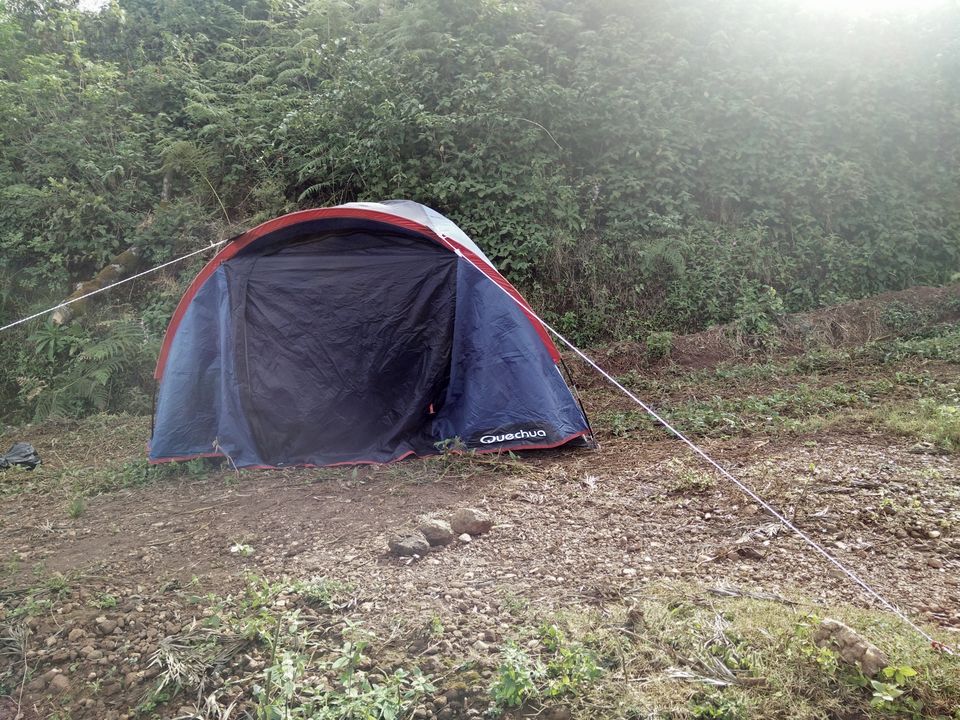 Velvet green everywhere!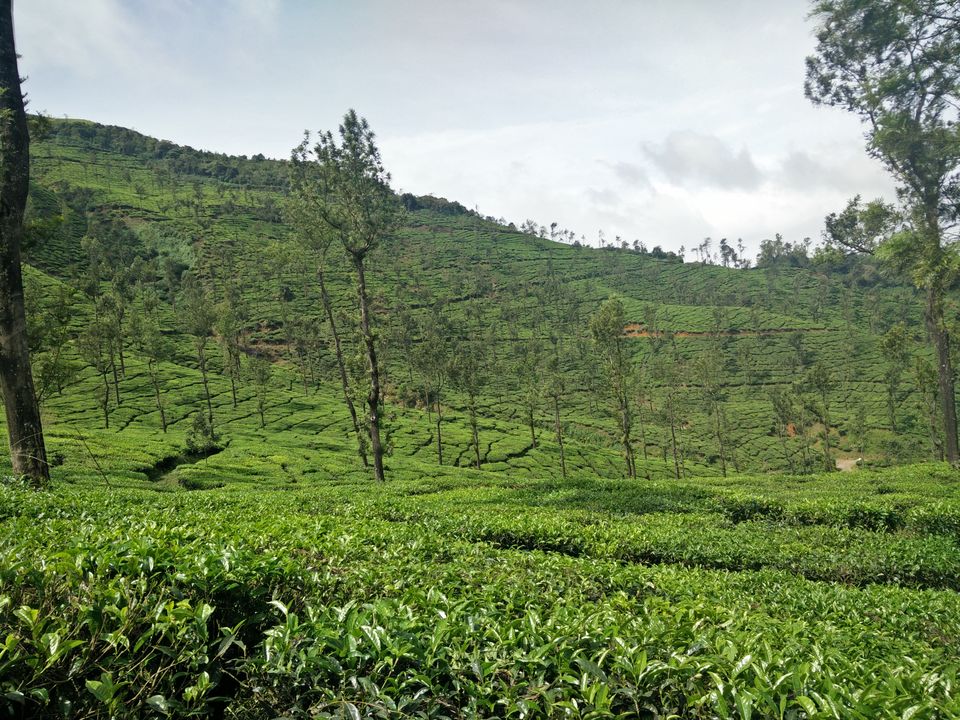 P.S: Travel is never a matter of money, but of courage.
This was completely raw with no prior preparation. Putting the tent at a point where the tea estate ends and the forest area starts, sounds pretty exciting right?? Yes, that was a roller-coaster experience!I thought of writing these words at the end of my story, but I doubt not many of them will have the patience to read it out completely. What I learn from such an experience is that, going for a trip/vacation is not all about how many number of places you end up seeing, but the countless number of moments you feel and enjoy from the bottom of your heart with nature, which makes the adrenaline to rush out from you.