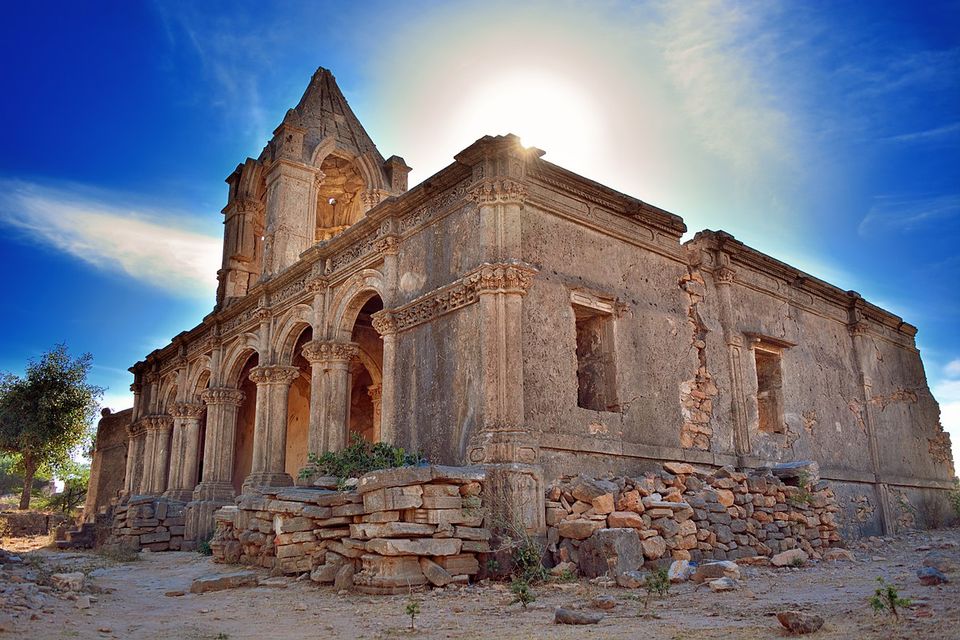 Roha Fort, located in the Nakhtrana taluk of Gujarat, is a 550-year-old fort standing strong, even after recurring earthquakes in the region. Set on the top of Roha Hill, the fort is approximately 800m above the sea level. Roha fort is one of the many attractions in Kutch, which forms the largest district in the state.
The fort is famously known as the Roha Sumari Fort because 120 Sumari princesses sacrificed their lives here. The story goes back to the time when Allaudin Khilji was waging war against Abda (Jagirdar of Abdasa). During that time the Sumari princesses had found shelter in the Roha fort under Abda. Built in the reign of Thakore Noganji in the 16th century, this fort is considered to be one of the oldest historical monuments in Gujarat.
Why travel to Roha Fort?
The rugged landscape, peaceful surrounding, beautiful peacocks and an architectural brilliance are the things that make this place a must visit for anyone who is in Kutch.
Sight-Seeing:
A trip to Kutch is incomplete without Roha Fort on your list. Apart from being a samadhi of 120 princesses, this fort is also known to be the writing spot of the famous Gujarati poet Kapali, who found the peaceful surroundings and natural beauty of this place inspiring.
Trekking:
People who like to don't find enough time to take long breaks for trekking can opt to go to Roha Fort which is 500m above ground level, thus making it a perfect destination for one-day trekking.
Photography:
Photography enthusiasts who like to capture historical ruins in frames should visit this fort. The path to reach the fort also provides some exceptional views for photography.
Great Rann of Kutch and Kala Dungar:
When in Kutch, you can't miss the Great Rann of Kutch, a UNESCO World Heritage Site. With vast stretches of salt marshes spread over Rann, this desert is one of a kind in India.
Kala Dungar is another attractive tourist spot in Kutch district. Precisely meaning 'a black hill', this site offers an extraordinary view of Kala Dungar standing strong near the India Pakistan border.
Cuisine on offer
Gujarati cuisine surely has its spot listed in India's top favourite cuisines and therefore when in Gujarat, one has so many delicious dishes to dive in that a day is never enough. Some of the traditional street food dishes are dabeli, sev khaman and jalebi. Bhuj which is 50km away from Nakhtrana has several food joints for travellers and locals alike.
When to go
One can visit Roha Fort any time of the year, but if you wish to attend Rann Utsav (a four-month celebration of Gujarati culture, cuisine and Rann), then the best time to visit is from November to February, as the Great Rann of Kutch into the sea after February.
Getting there
By air: Travellers can book a flight to Bhuj Airport from New Delhi, and then take a local bus or private car to Nakhtrana.
By train: Rajkot Railway Station is the nearest railway station from New Delhi. This station is approximately 218km from Nakhtrana.
By road: The taluk has four bus stops which connect it to all main towns and cities. Virani Bus Stop(3km) is the nearest bus stop from Nakhtrana and is 22.8km from Roha Fort.
Getting around
The cheapest and fastest ways of travelling within the taluk are public transport which includes auto rickshaws and local buses.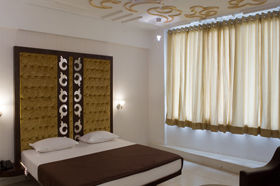 Have some tips or travel-related questions? Visit the community forum to ask questions, get answers, meet other travellers, and share your advice.