Gokarna is known for it's heterogeneity as it maintains the congruence between it's own names 'Dakshina Kashi' and the 'Hipster's paradise 'at the same time. It houses most of the celebrated temples as well as serene beaches in India.
Well we all know that part.
But the one thing that many of us probably don't know is the fact that it also harbor's one of the most beautiful sunset points in India. The only contenders for this 'Secret Sunshine' may be the Rann of Kutch or the sunset in Palolem beach, South Goa.
Best time to visit
On any warm and sunny evening....
How to reach
By road
Well you might have gone past this vantage point a dozen times as it is just about 200m away from the route to Kudle beach. One has to take a taxi ,rickshaw, or a motor vehicle from Gokarna town and head for Kudle beach which is almost seven kilometers from Gokarna town. You have to get down at the rickshaw stand in Kudle. You may have the tendency to walk down those steps in front of you all the way to Kudle beach and brace yourself for a bath. But you have been ignoring that hillock towards your right for a long time and it's time to check where that leads you.
Spoilers Alert
Those who want to experience that Zen moment for oneself don't read this part , as I don't have anything with me that qualifies me to explain and equal that feeling you get while climbing that hillock. You will feel that you are climbing a piece of land which you might had done a hundred times before . But halfway across you will get an unexpected kick out of Arabian sea and it's beauty which you have to experience for yourself.
Once you reach the top you can see the full fledged endless Arabian sea and that's where your secret sunshine is gonna land. You can see the trekking routes below the hillock that comes from Gokarna Main beach and goes to Kudle beach .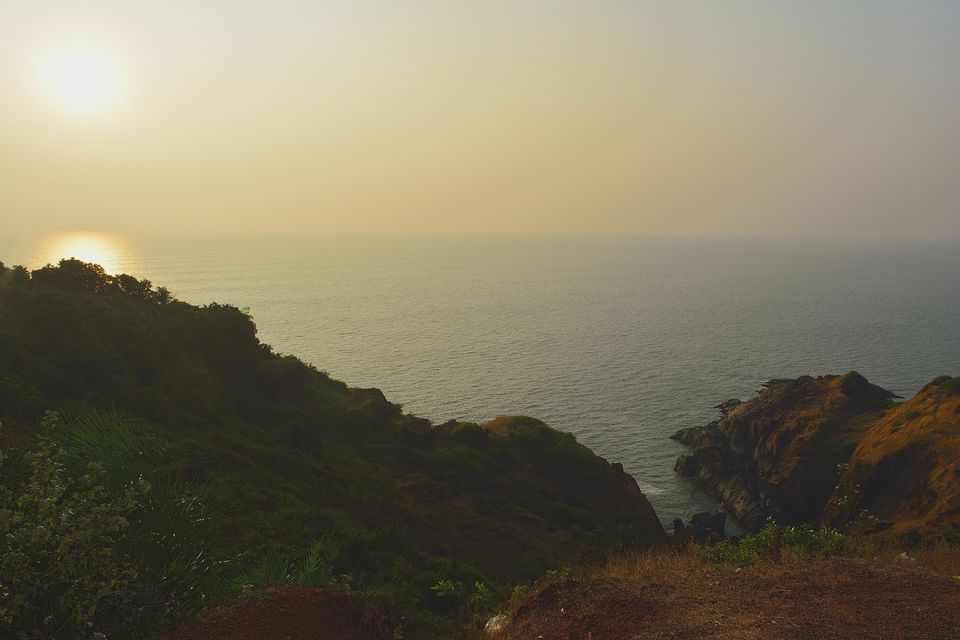 The perfect spot
Yeah!.. the place may get crowded sooner or later and you have to experience it all by yourself. So You can walk towards your left and there will be cutting road that extends to the left side of the hillock closed by a fence. Obviously you have to jump over and let me tell you it's worth it and be careful while hopping it over.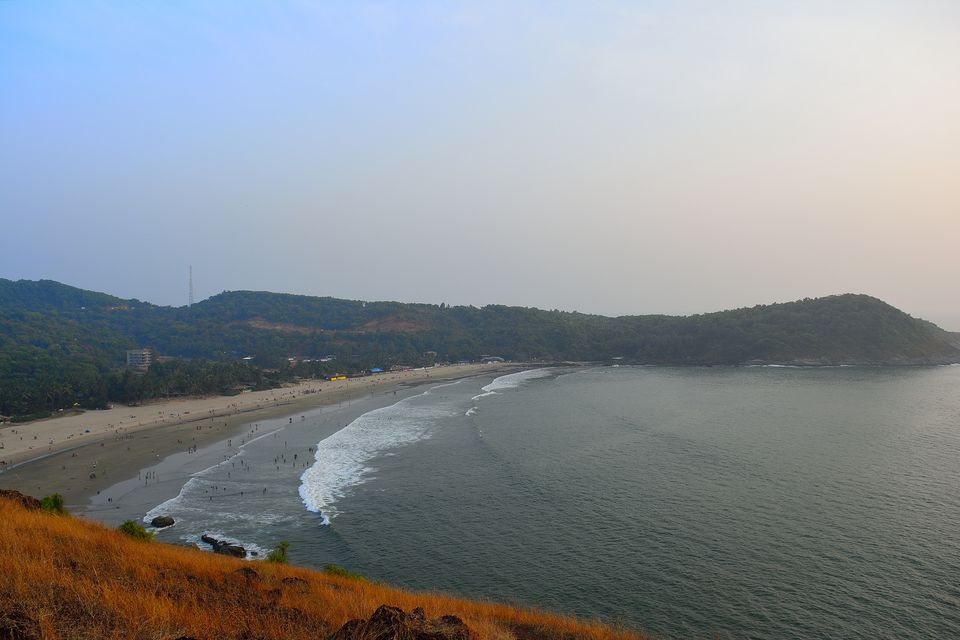 Walk past the lush green trees on your right side caressed by the evening breeze. After a walk of a minute or so along the avenue of trees you will reach beside an irregular rock enough to accommodate you which is the perfect spot for witnessing this wonder. You can also see the breathtaking view of Kudle beach to your left from there
Sit there and wait for the eternal moments to come...
Last Word
You know , I have a thing for sunsets, some sort of an obsession, because at the end they tidy -up even your most messed up days.