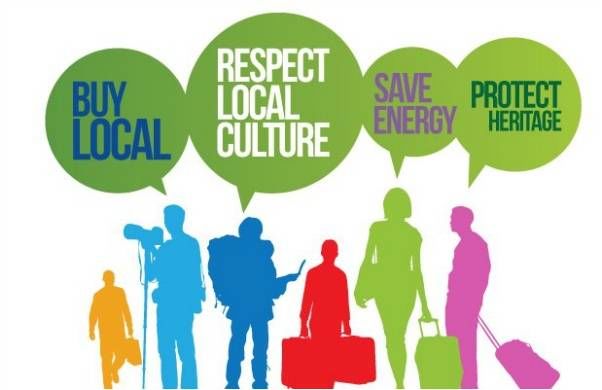 #TripotoTakeMeToHimalayas
I am a travel junkie to say the least. I need no reasons to travel. It's something that I have done in the past and will continue to do it till my legs get frail, my voice starts quivering or till I drop dead. As much as I love travelling, I love the environment. It pains me how the world around us is losing it's pristine form and a few years from now some ecological sites may not even exist. Take for example the Great Barrier Reef; it is the is world's largest coral reef system. Now anyone who has remotely heard about the Great Barrier Reef knows about the deep blue waters and the magical creatures. But turns out that due to human activities and outcomes of various human activities this twenty million year old Natural heritage is now in a 'terminal' condition. Closer home while I was visiting McLeodganj I happened to talk to this local college student who was complaining how the influx of tourists has brought in tonnes of waste and plastic into the town. The tiny, quaint hill station is now abuzz with activity which means traffic jams have become a common phenomenon here. As a travel enthusiast here is what we can do... Travel responsibly.
1. Limit airplane travel
Airplane fuel adds hugely to your carbon footprint and as a traveler I know this is tough. How am I supposed to travel 5000 miles across oceans, if I do not take a plane? That is why I say limit. Try taking public transport whenever possible. Your kids will thank you someday.
2. Minimize plastic
Can you imagine every single piece of plastic that is brought into existence is still on the planet. And this plastic, due to lack of effective waste management lies on the land or thrown into the water bodies thereby polluting the entire ecosystem. Therefore, minimize plastic. This means using cloth bags instead of plastic ones and refilling-reusing your disposable water bottles.
3. Buy your souvenirs responsibly
Think twice before shopping for any products made from any endangered species, including animal hides and body parts, tortoise-shell, ivory, or coral - they could be illegal. Let's be a bit more humane towards our fellow-mates on the planet.
4. Opt for Environmental Friendly Hotels
Sustainable travel is made a reality by these hotels and guesthouses. To cut back the carbon footprints, these hotels are constructed from recycled building materials and use solar water systems, sewage treatment plants, and low consumption bulbs. Nimmu House, Ladakh; The Tamara, Coorg, Karnataka; Alila Diva, Goa; Spice Village, Periyar and many more hotels are coming up with sustainable ways in travel and tourism segment.
Here are a few environment friendly initiatives that are doing a great job. Do volunteer or meet up with these budding environmentalists in case you happen to be in their city.
1. M.C. Mehta Environmental Foundation :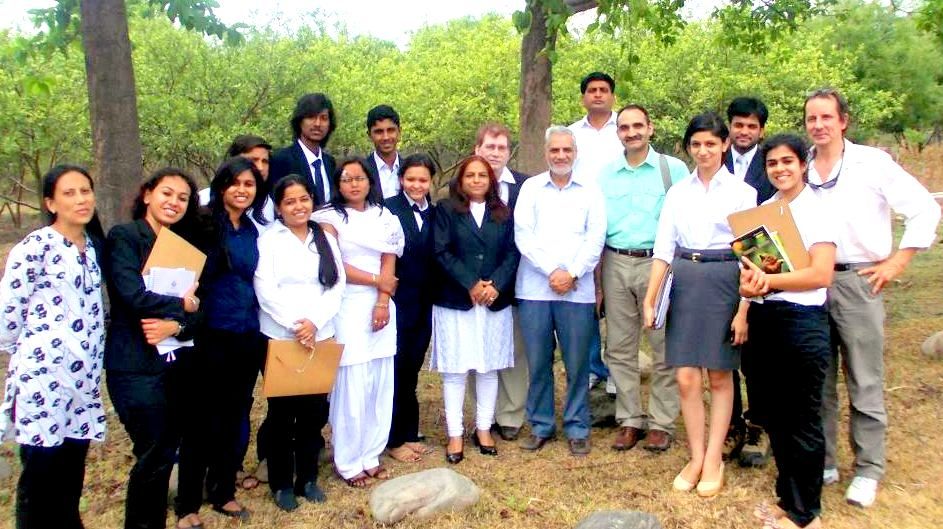 M.C. Mehta is the man behind the clearing of industries around the Taj Mahal and adoption of more environment friendly practices by industries around the Ganga basin. SWASTIGRAM(the Eco Ashram) is located in the foothills of the Himalayas near Rishikesh, where the Holy River Ganges first meets the plains of Indiaswastigram. (Source: mcmef.org) The internship program is a great option for any budding environmentalist or a sustainable traveler. Besides getting a chance to interact with environmentalists from around the world, this program offers an opportunity for you to reside in the lap of the Himalayas. we have field trips to Haridwar and Rishikesh and not to forget the early morning treks everyday. The joy of discovering a turmeric plant or plucking fresh tomatoes from the plant cannot be described in words.
2. SECMOL:
Extraordinary things happen when normal people start to dream and work towards fulfilling their dreams. Leh- Ladakh is on top of every traveler's list without doubt. Sonam Wangchuk environmental activism project where he has created various Ice Stupas to solve the water problem in this area. The whole project offers a unique and harmonious blend of tradition and technology for the benefit of the earth and all it's beings. SECMOL offers various short term courses taught by professionals in the fields of earth building techniques including rammed earth, cob, adobe, straw-clay, earth finishings, floorings, roofing, and passive design principles for climate responsive buildings.
3. Avani Eco:
For starters, I haven't been to Indonesia nor have I met Mr. Kevin Kumala; the brainchild behind Avani Eco but this task is the first entry in my immediate to-do list. Surrounded by a sea of plastic, this environmental warrior decided to use cavassa (plant) looked for an environmental friendly substitute for plastic. A lot of restaurants have switched to eco-friendly take-away cups, boxes and cutlery.
4. Afroz Shah: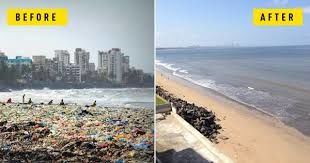 My first thoughts when I visited the famous Juhu beach were a mix of enthusiasm and horror. Enthusiasm as I was visiting a beach for the very first time and horror as I was surprised how we managed to pollute this beach. Afroz Shah, a lawyer turned environmental is the man responsible for the Versova Beach Makeover. This Champion of the Earth organized a community led clean-up effort to clean the filth for over 85 weeks over the weekends. If in case you are in Mumbai, do join this crusader in an effort to save up the planet.
Recycle more. Use fewer water bottles. Turn off the lights. Pick up your trash. Take public transport. Try to eat local cuisine. Choose places that are acting sustainably.
Travel doesn't have to be environmentally destructive. Travel can destroy the environment but it doesn't have to. We have the power to make things better. We can do small things. As the Chaos theory says something as small as the flutter of a butterfly's wing can ultimately cause a typhoon halfway around the world. Let's do our part and other things will gradually fall into place.
#sustainabletravel #secmol #icestupas #avanieco #ecofriendly #versovabeach