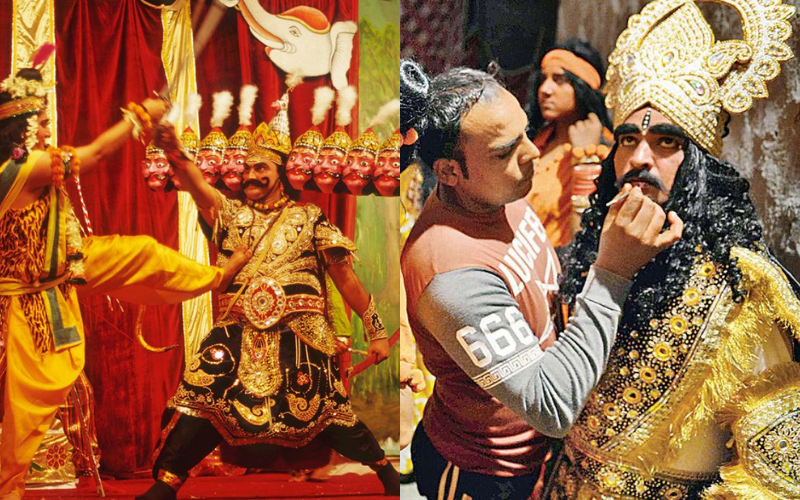 Long before televisions and Netflix-es of the world had taken over, Ramlilas or theater was common ground for entertainment and socializing in India. The popular enactment of the mythological epic, Ramayana, Ram Lila is an integral part of our cultural legacy and history, so much so that Ramlila festivities were declared by UNESCO as one of the "Intangible Cultural Heritage of Humanity" in 2008.
Here's a list of some legendary Ram-Lilas that you should be a part of:
1. India's First Ramlila in Urdu
Imagine Mirza Ghalib meets Tulsidas? In a unique phenomenon, it is Urdu and not the usual Sanskrit that is used here to recount the legend of Rama.
With a script that owes its origin to the ancestors who migrated from modern-day Pakistan. The Shraddha Ramlila group uses Urdu couplets with Hindi dialogues to narrate the great Indian epic. Keeping the long post-partition tradition alive, started in 1976, this Ramlila retells the story of Ram in Urdu! Further, each Ramlila show daily ends with the soul-stirring song Ae Maalik Tere Bande hum sung by Lata Mangeshkar in the film Do Aankhen Bara Haath.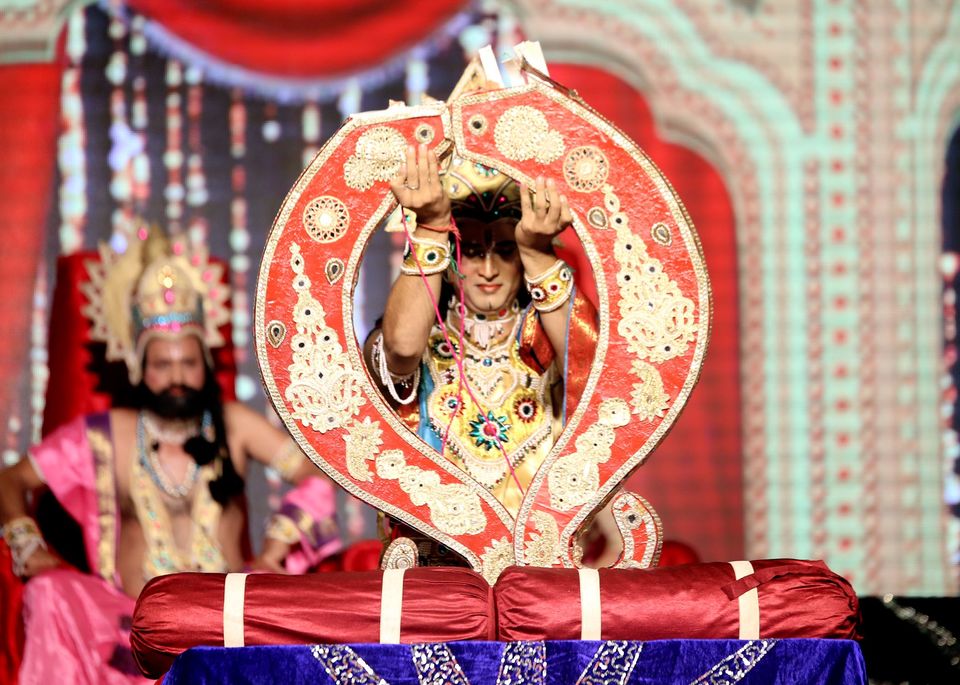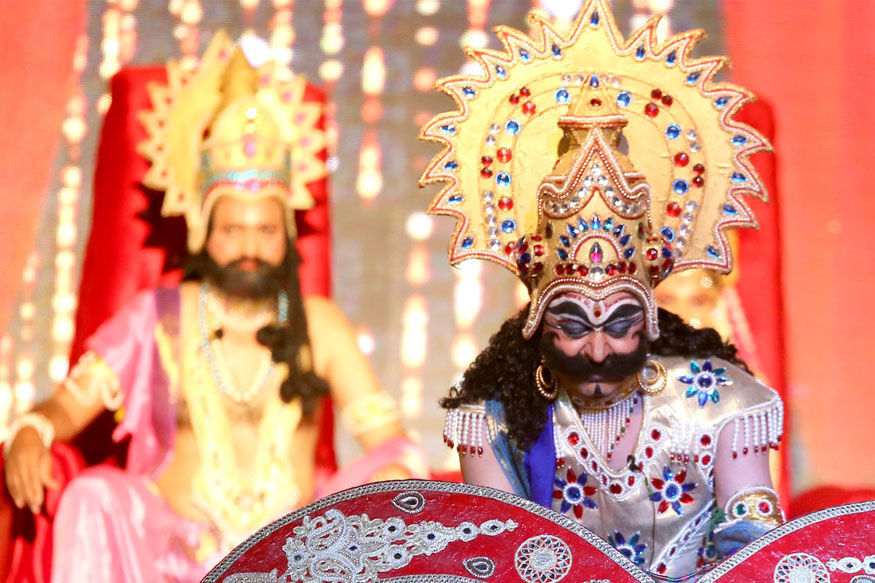 Highlight:
From Rama, Hanuman and Sita to Ravana, every character delivers impactful, poetic and beautifully written dialogues in Urdu. This is also the only Ramlila in Faridabad where women act in the drama.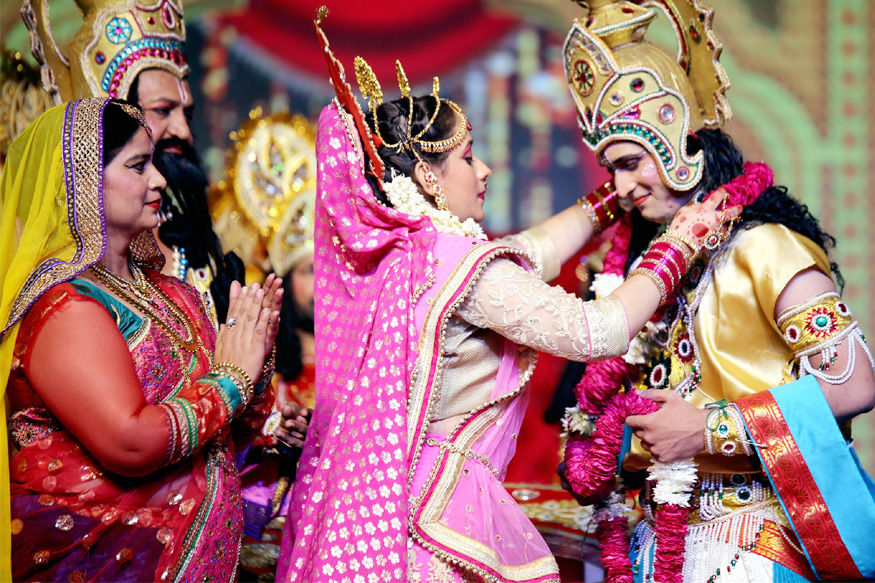 History:
The first version of a mix of Hindi and Urdu Ram Lila was performed in 1976 in Palwal, Haryana. The organizers of this Ramlila originally hail from the Bannu region of southern Khyber Pakhtunkhwa, Pakistan. Even today, a group of Muslims from Mathura create the background score for the show.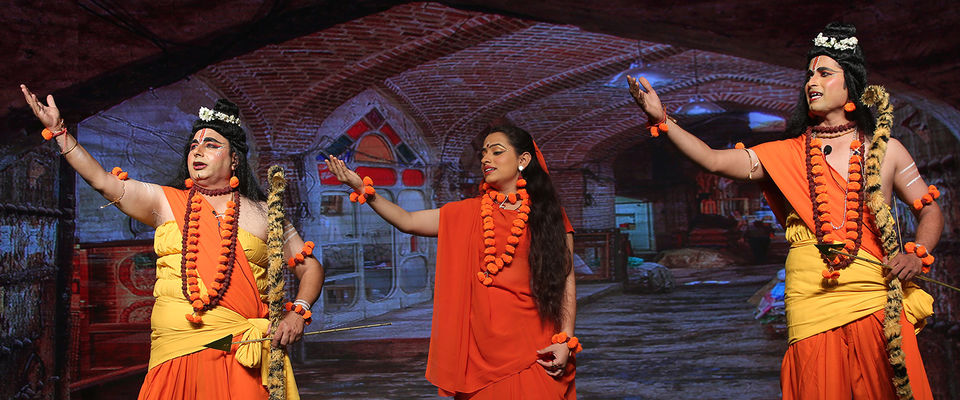 When: 27th September – 08th October
Where: Shri Sharaddha Ramlila Committee at Sector 15 Ramlila Maidan in Faridabad.
2. Ramnagar Ki Ramlila
Touted as the oldest Ramlila in the world owing to its 200-year-old legacy, this grand show takes place in Varanasi every year.
Spanning across for 31 days, this is the time when the city of Varanasi comes alive with lights, celebration, and pomp. The whole town is transformed into a huge stage as each part is given fictional names such as Ayodhya, Ashoka Vatika, Lanka, to name a few.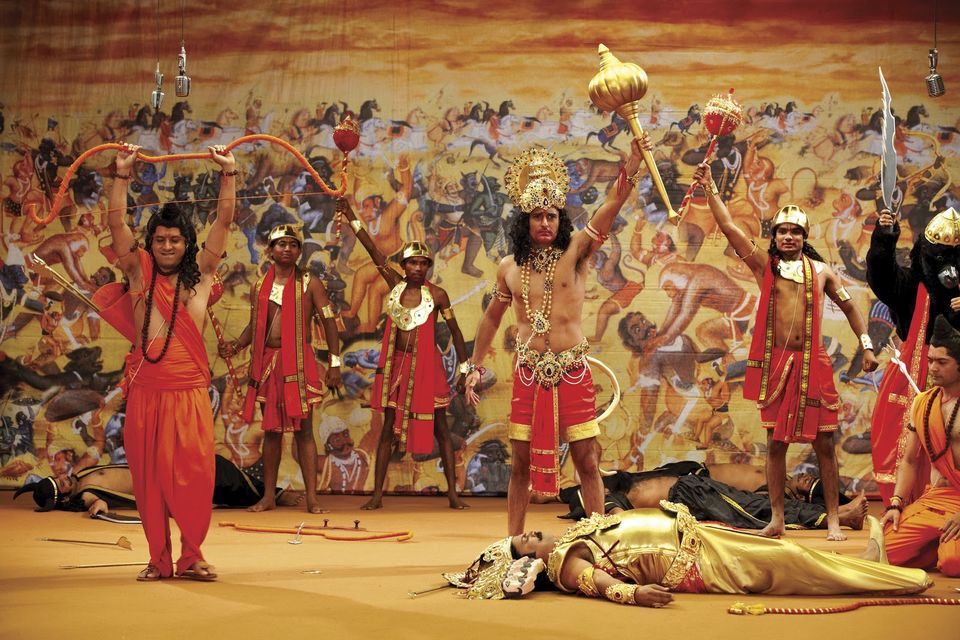 This Ramlila is totally old-school with chatais laid out, as some bring folding chairs, dry snacks, samosas, and palm-leaf fans. The staunch followers first take a ritual dip in the waters, wear new clothes, and sit down to watch the revered presentation.
Highlight:
This is a traditional detailed version that takes 30-31 days as each chapter from the story is enacted on different days, where around 10,000 people participate, under gaslights, without mikes or any other electronic instruments! Ramlila at Ramnagar doesn't have tickets and the plays are performed in open-air theaters so that everyone can watch it.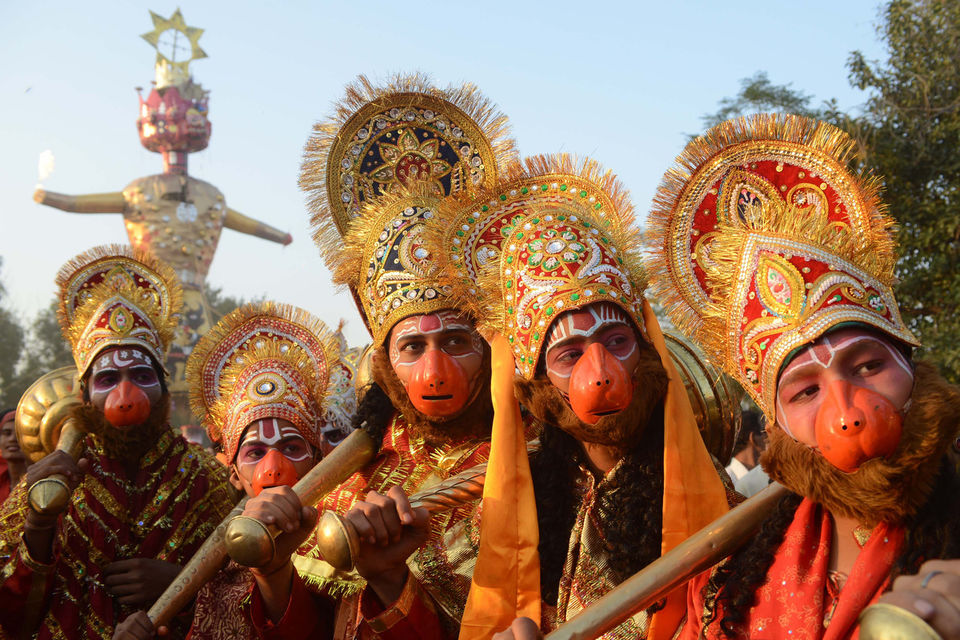 Interestingly, Kashi Naresh, the nomial King of Varanasi, is the patron of the Ramlila, since Ramlila here was started by his ancestor. Even today, the audition and casting of the main characters are done by the Maharaja.
With soothing hymns, visually spell-binding Ganga aarti, a spiritually rejuvenating boat ride in the holy river and some soul-stirring theatrical performances, Ramnagar ki Ramlila will stay with you for a long time.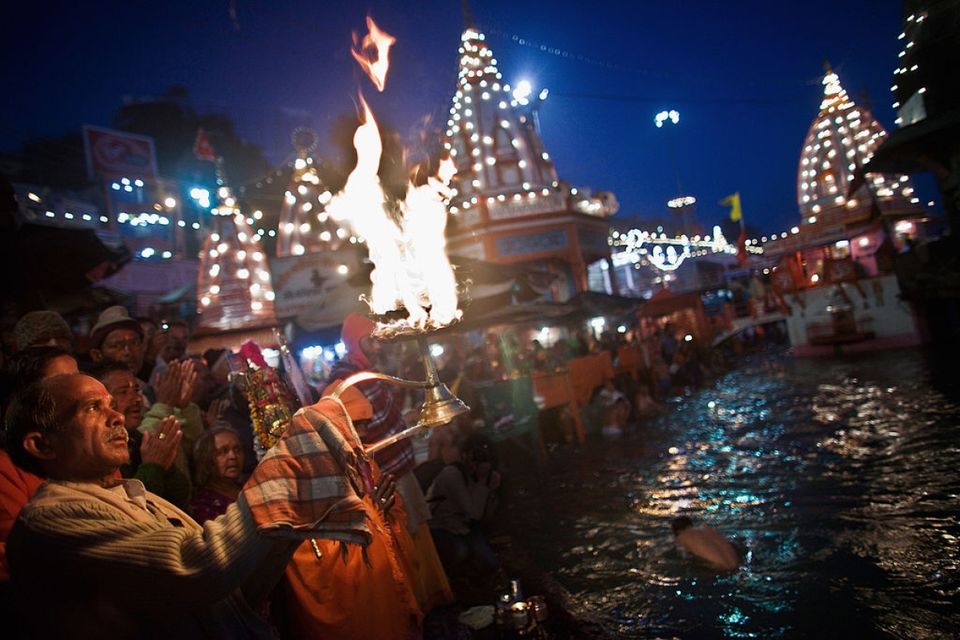 When: 29th Septemebr - 8th October
Where: The narrative shifts from one location to the other and the audience follows behind through the city's many streets every day based on the changing venue.
More than 60 years of annual illustration of the Ramayana that is replete with a perfect blend of mythology and realism, Bharatiya Kala Kendra's event is prominent in the Capital's cultural calendar. Formally established in 1952, the Kendra's Ramlila is counted among the best in the country. With an emphasis on factual accuracy and the constant thirst for improvement, the Kendra's Ramlila strives for perfection in every area.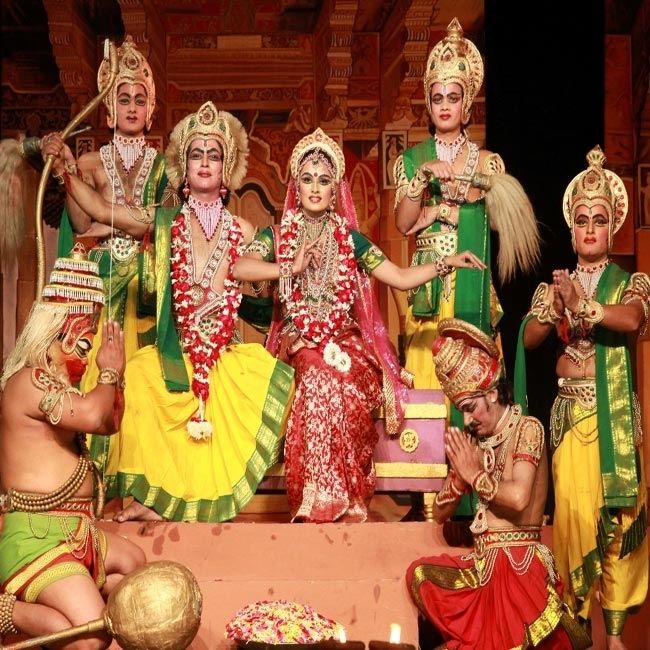 Highlight:
Extravagant sets, gorgeous eye-catching costumes, a talented bunch of actors who play multiple roles and overall attention to detail.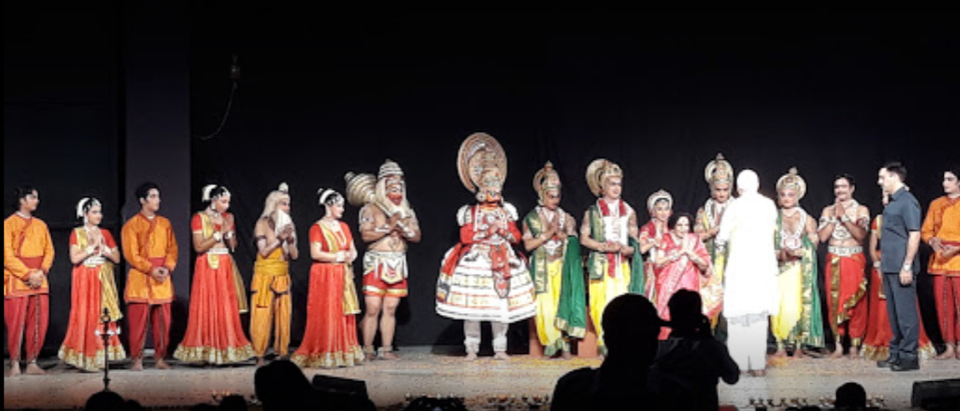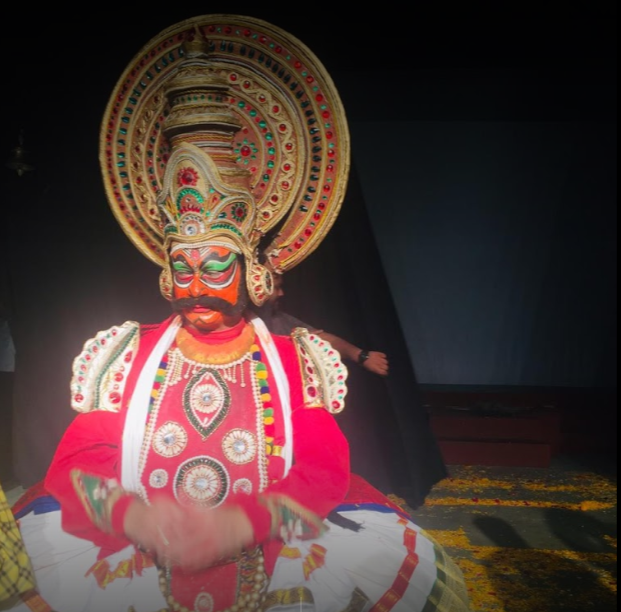 History:
What started off as small troupe, has now turned into a group over 100 individuals that create a masterpiece more historic than it already is.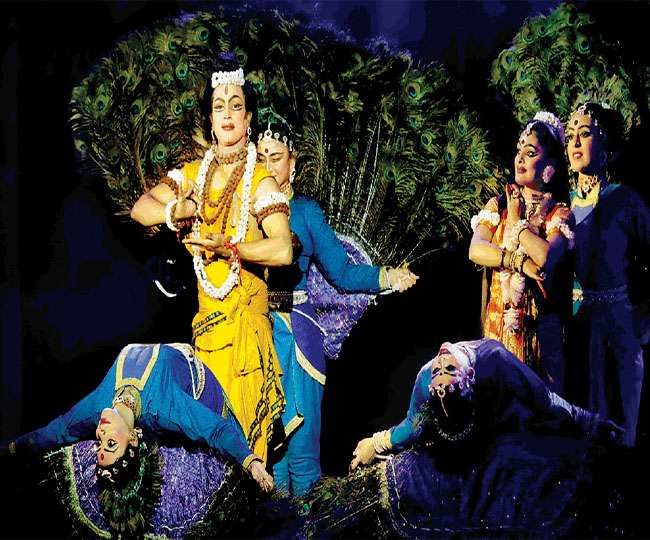 When: 29th Septemebr - 25th October
Where: Shriram Bharatiya Kala Kendra at Copernicus Marg.
Renowned for hosting distinguished politicians and foreign dignitaries, including the Indian Prime Minister and President, this Ramlila has remained an all-time favourite.
The Ramlila performance is classical with traditional actors coming from Muradabad and Bareilly in Uttar Pradesh. It's been running in the old-school format since decades and the script is detailed and gripping There are enormous effigies installed that make for great photos.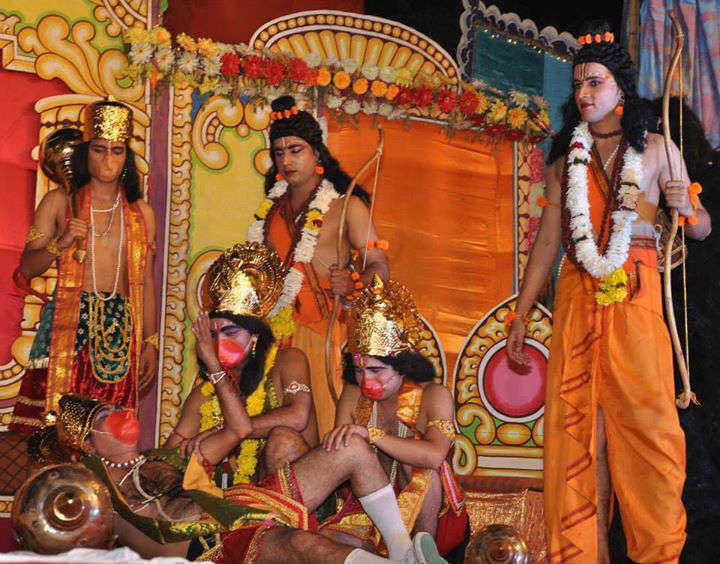 Highlight:
Another reason for its popularity is its chaat bazaar with street food from Chandni Chowk prepared by top chefs that is open till midnight. Stand-up comedy acts keep the crowd entertained as well.
When: 8th October, 6:30 pm onwards
Where: Ramlila Ground, Keshav Puram, Tri Nagar, New Delhi.
5. Lav Kush Ram Lila Committee
One of the oldest committees in Delhi Lav Kush has been organizing Ramlila at Red Fort. The Committee is formed with office bearers, dignitaries, prominent citizens, businessmen, and other learned personalities.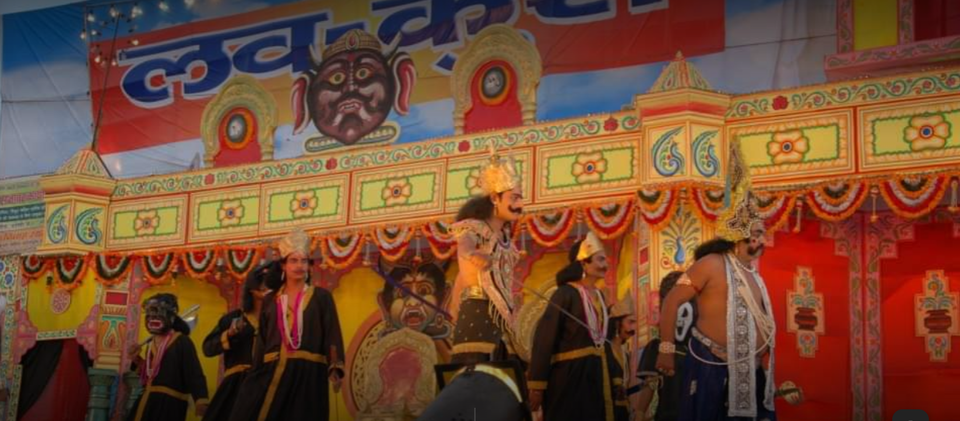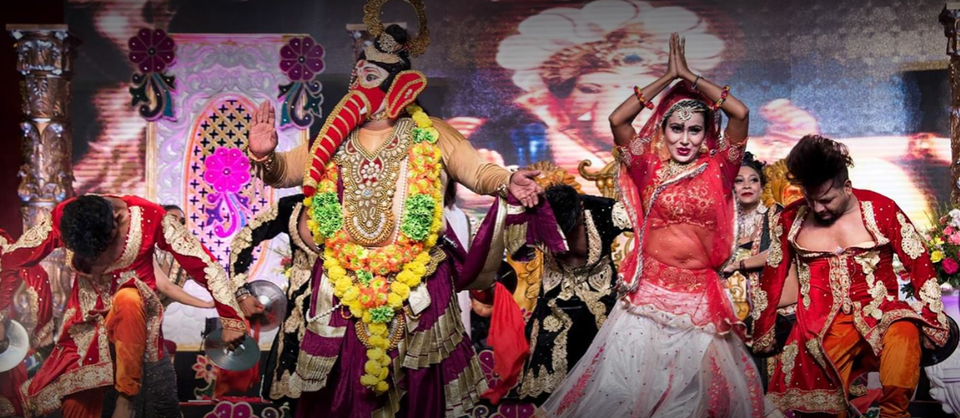 Highlight:
Besides the Ramlila, a colourful and lively mela is also organized on the same premise adding to the festivities. There is an entire roster of interesting events like, Kavi Sammelan, Keertans, firework competitions, etc that take place.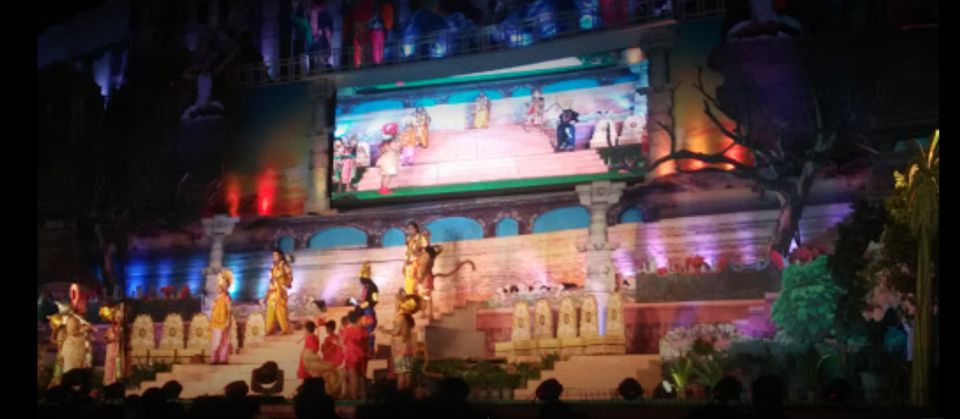 History: Famous spiritual personalities like Baba Ramdev, Shri Sudhanshu Maharaj, Shri Ashutoshji Maharaj of Divyojyoti Jagriti Mission and their disciples used to address the audience and share their thoughts at this platform.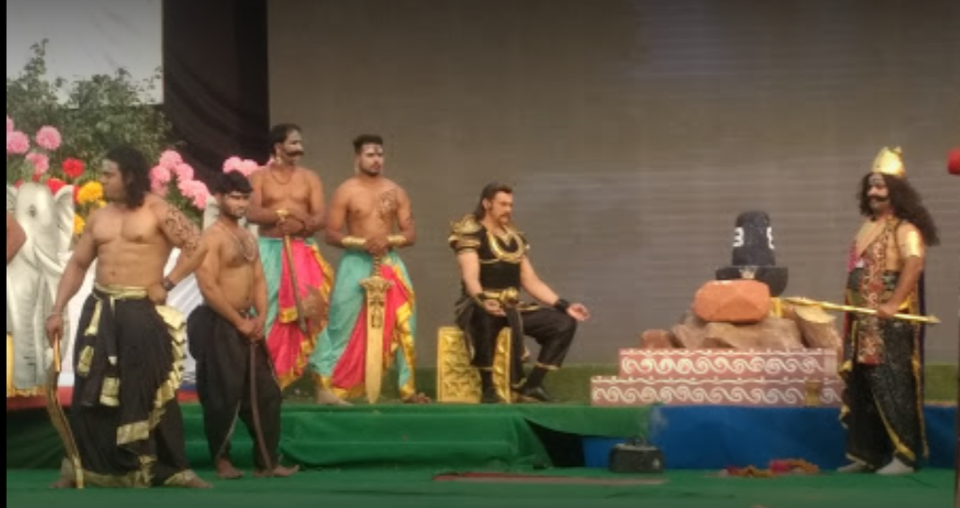 When: 8th October, 8 pm onwards
Where: LR Complex, Near Filmistan Cinema, Rani Jhansi Rd, New Delhi.
Shri Ramlila Committee
A tradition started by the Mughal king Bahadur Shah Zafar around 180 years ago for his army and people, when he took over the reign of Shahjahanabad, this one is also among the oldest and most traditional Ramlilas in Delhi.
Highlight:
They start with a parade of the actors decked up in their costumes from the Ramlila called Ramlila Savari, through the streets of Old Delhi and end up at the Ramlila Maidan in Ajmeri Gate where the actors act out crucial scenes from the epic. Large groups of music bands singing bhajans and Hindi film songs also accompany them. This activity takes place on all the nine days of Navratri as well as Dussehra when there is a grand firework display.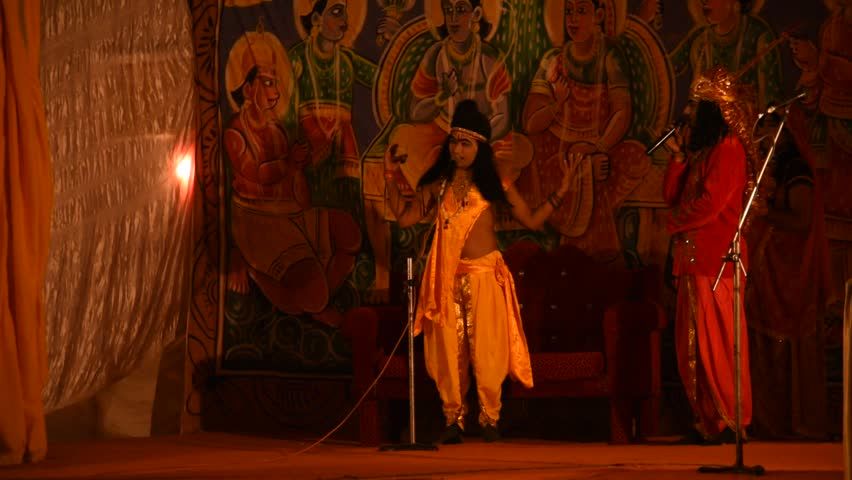 History:
In the olden days, Ramlila at the Yamuna banks behind Lal Quila was meant for the city residents and for the royal family, which continued at the same location for years untill the 1857 uprising when the venue was changed.
The pond 'Shahji ka Talab' at Ajmeri Gate served as the perfect backdrop for the 'Kevat' scene, where a boatman ferries Ram, Lakshman and Sita across Saryu river as they set out on their 14-year exile. Besides, the Ramlila Savari is a Dussehra tradition that has remained unbroken for over 170 years.
When: 8th October, 6:00 pm onward
Where: Asaf Ali Road, Chandni Chowk, New Delhi
Get answers to all your travel related queries on the go with Tripoto Chat!
Explore the best of travel inspiration on Tripoto Instagram!