"If traveling was free, you would never see me again". Nevertheless, you would never see her often even if it comes along with a price tag. That is what she believes in. Moreover, she makes all possible efforts to lead her life like a free spirit.
These days, quite often, she gets calls and messages asking about her whereabouts. People in her circle always wonder why does she travel so much and what does she get in return. They even consider her as a maniac. When she turns around, they even make fun of her for leading her life to nowhere. She has heard many criticisms for quitting her high paying international assignments with United Nations and Diplomatic Missions. The list of criticisms and unhappy faces is never ending. Moreover, it does not even and should not even matter what the world perceives for somebody. She has different priorities in her life. To lead a life with full zeal and vigor always topped the list. Frankly speaking, it is not possible for many to take such decisive steps as priorities vary from individual to individual.
For her, it is no less than a "meditation" or attaining "Moksha". In fact, she has herself started probing why she does what she does. After millions of questions and infinite level of curiousness, she found the reason for being close to nature and away from hustle-bustle city life.
Some moments in life are beyond imagination and one's control. When she was on her first solo trip to the mountains, she realized and learnt what she could achieve if she abandons her fear. The fear of being isolated, camping alone in the night in a jungle, fear of what society would say, and insecurities related to job and many ones that are more generic. People often say that, it is always the first step that is difficult and rest would be a cakewalk. Indeed, it is true. She realized her potential only after moving beyond the comfort zone, which she always considered beyond limits. Traveling teaches everything. It has taught her to be humble and grounded. It has taught her that one can be happy even after discarding materialistic and luxurious things. She can eat simple food and be content with what she gets. The more she travels, the more she is moving away from negativity, be it in the form of human or vibes.
It is difficult to translate feelings into words. However, she has tried to portray a summary of travel experience underneath:
Somewhere down the valley, a dream stream was running in between the frozen mountains and green meadow. The camps are ready and the sun was playing peekaboo. Moon seemed to be upset, as the glittery stars had appeared as the special guest. Mountains gave the best view of the shooting stars. They were dressed beautifully in diamond-studded attire. The admiration was not over and suddenly the clouds came running covering the majestic view of our beautiful galaxy. Along with it, it brought the scary noise of the thunderstorm, drops of rain and the pleasant smell of sand. In pursuit of happiness, she forgot that her "trek-buddy", a cute little dog was getting drenched outside. He then slept inside the tent comforting and guarding her all the time. Somehow, she learnt animals are more trustworthy than human beings are. The shivery night was over and time was to say hello to the morning sun. The first look of the valley was refreshing and so was the freshness in the air of dearest mountains. It is always an incredible experience of being close to nature and admiring its never-ending beauty.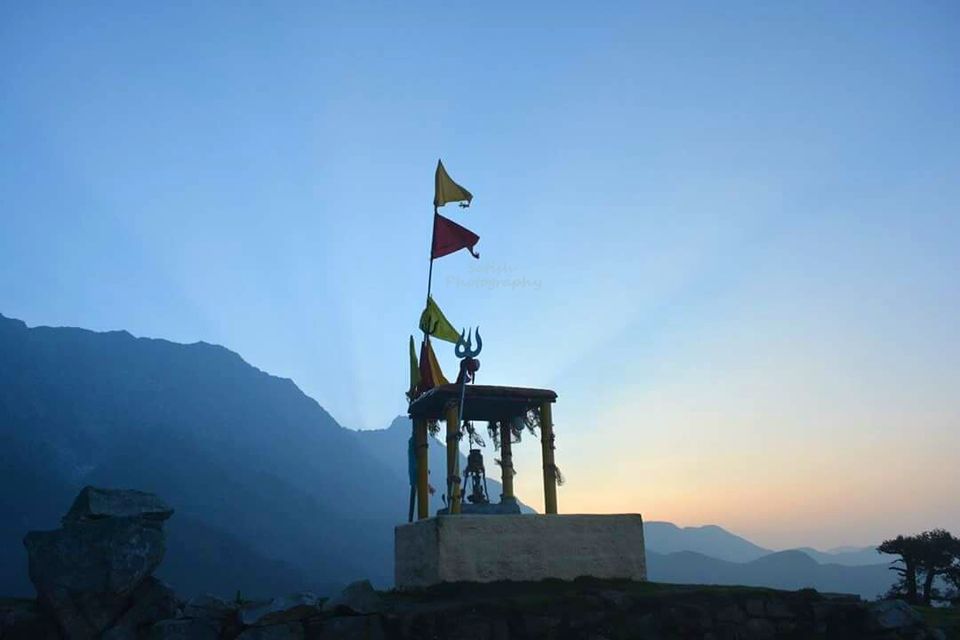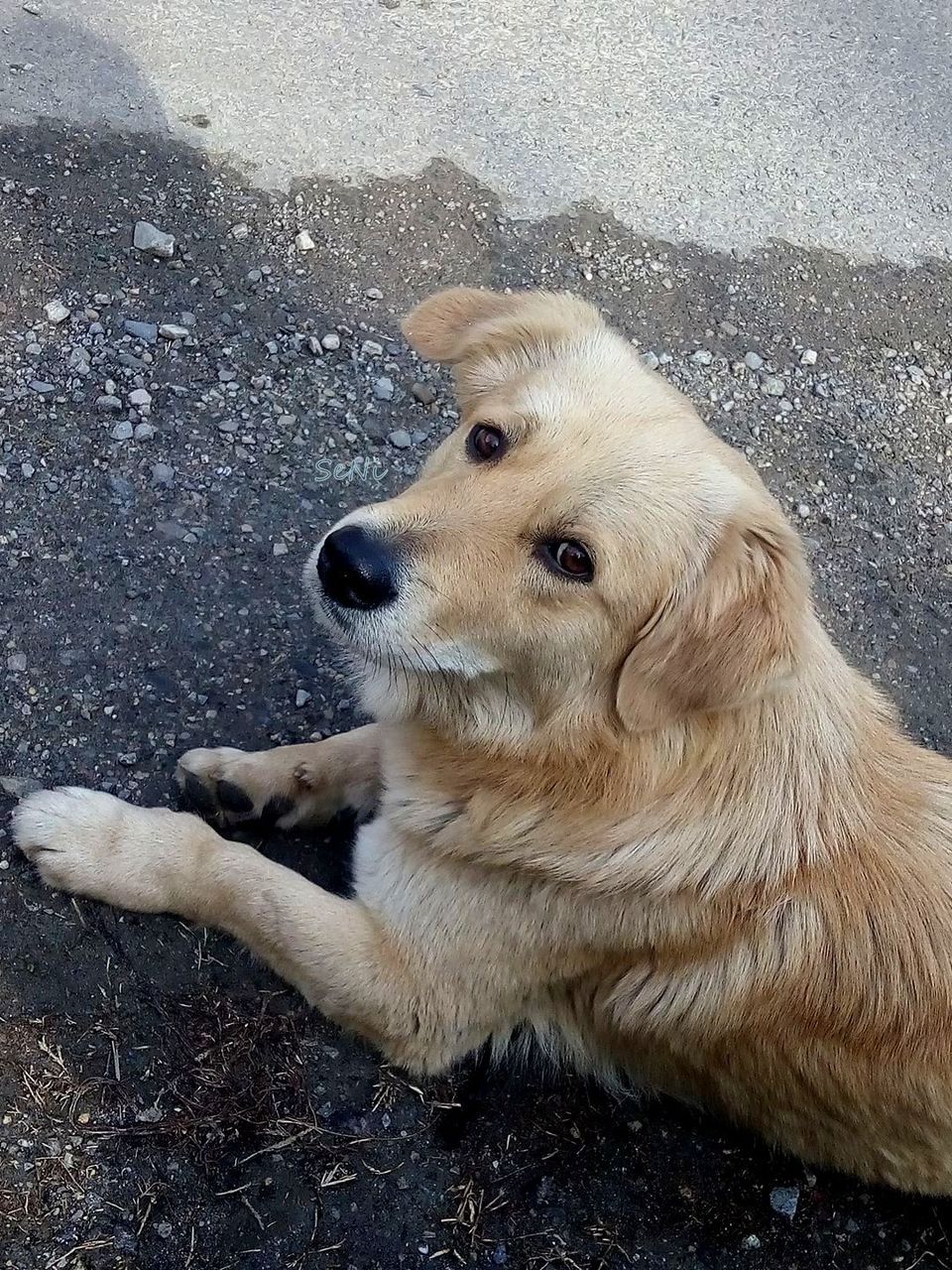 Traveling is not just about admiration of the beauty like touch and go. It is equally important to understand and respect the sentiments of the local people who face millions of hardships for their daily sustenance. Their life is not as simple as an outsider considers. After all, mountains are famous for its qualities and so are its people. After hour-long conversations with a local family sitting in a cozy comfortable room while fomenting hands with a hot cup of tea, she felt complete. The locals were happily leading a beautiful life without adequate power supply or even mobile towers or any luxury. The smiles on their faces were genuine and felt from heart unlike city-dwellers who do it merely for the sake of formality. In-spite of possessing nothing, they owned everything and in-spite of possessing everything, we owned nothing. That is the difference between life in a metro and that of a mountain. She would like to mention once again that traveling teaches everything. It brings out a new person altogether. She has met one of the most important human in her life, "HERSELF". Today after traveling so many destinations, she has learnt most of the things about herself and now gradually becoming a patron of nature and silence. Traveling has life-changing impact.
Her life in a nutshell
A dreamer, believer, she is a wandering soul
Carefree, restless, herself a world in whole
Unperturbed and unabated, destined to reach her goal
She flies without wings beyond control
Exploring the unexplored with her hiking pole
Moving beyond the comfort zone discarding her bedroll
It is now impossible to stop her or cajole
One would understand if they take her role
It would feel like to be out on parole
The world is temporary and full of troll
So, do what you like and reach zenith with a new sole.
Being a traveler is no less than a profession these days. Soon a new profile would come up as a 'TRAVELER'. If anybody asks her, what do you do? She would happily and proudly respond by saying she is a full-fledged traveler. She is more than happy for not working like a slave to somebody from 9am to 6pm. Rather today, she is putting all her efforts on setting up her own work where she would be her own boss and her own employee. Breaking all stereotypes, traveling makes an individual independent while overcoming all the fears and can fly without wings. She now desires to make others fly without wings as she does by exploring, capturing and inspiring and by taking like-minded individuals along who wish to have similar experience.
About Her: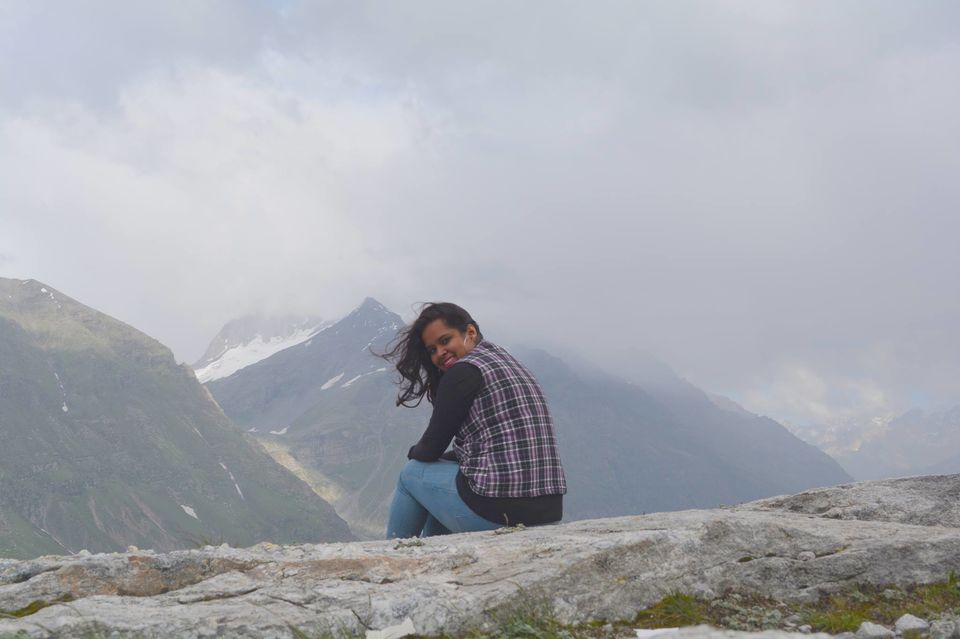 A traveler and a nomad by nature who loves to keep herself away from the bustling city life. "She flies without wings" is a narration of her experiences from DESTINATION to DESTINATION, profusely with passion and pride, to Explore, Capture and Inspire nature and life. She is neither a writer nor a photographer. She is a traveler who will keep inspiring with all her brief stories, photographs and thoughtful insights.