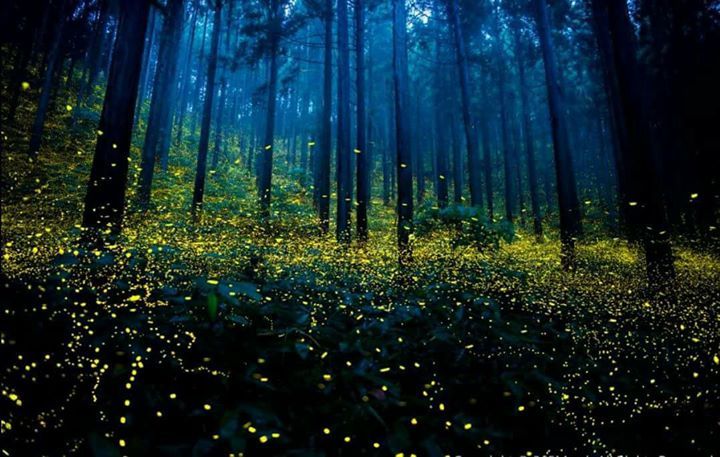 'You would not believe your eyes If ten million fireflies....'
The above song by Owl city never fails to invoke a feeling of nostalgia in me. *Sigh* Remember mercilessly chasing fireflies as kids at your grandpa's yard? Capturing them in bewilderment with our tiny hands because for fractions of seconds it felt Disney was real, as if magic was real. And here we all are today, grown-ups tangled in responsibilities and corporate commitments, only to realize we mindlessly let go of little-lighting joys amidst the fast paced city life. And just when we were thinking we couldn't go back in time and chase fireflies, The Fireflies Festival happened.
Did you know that fireflies are actually beetles? Yes, you read that right. Another bonus fact- The family name, Lampyridae comes from the Greek word "lampein," meaning to shine just like a lamp. During the day, they are simple looking insects, but at night they put up a spectacular light show, particularly at the onset of the monsoons. The intermittent luminescence and flashes in patterns are, in fact, moves to impress their future mates! The Western Ghats are probably one of the best places to see these fireflies in action and one such place to witness this stupendous open air light and dance show is Purushwadi, Maharashtra. (Cited from: whatshot.in/pune)
Located in the Akole block of Ahmednagar, the village of Purushwadi is situated 190/164 km from Mumbai and Pune, enroute to Nashik. This tribal village is inhabited by the Hindu Mahadeo Koli tribe, renowned as rice cultivators and skilled animal herdsmen. Purushwadi witnesses an influx of tourists and campers this month, for its spectacular festival, The Festival Of A Million Fireflies, organized by Grassroutes - an organisation promoting rural tourism. The itinerary for the same is well laid out by Grassroutes. There are three options when it comes to stay: camping on the campsite, camping near the lake and staying at a villager's house. You can visit http://www.grassroutes.co.in/ for more info.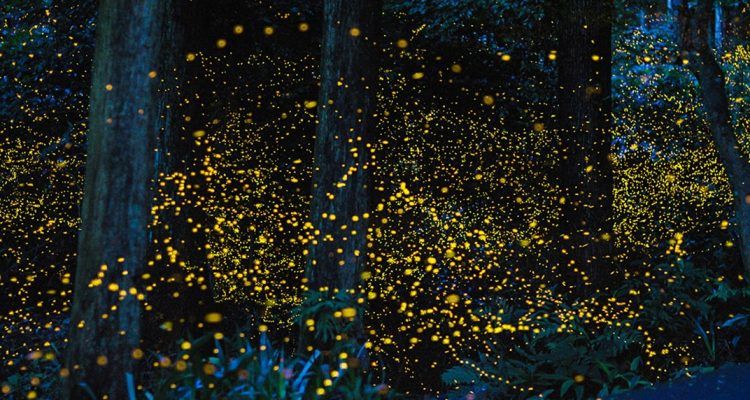 And well, besides the Fireflies festival, you can relax in the realms of nature, breathe 'Thandi and taaza hawa,'get dirty (literally!) try ploughing and sowing seeds, climb trees and treat your palette with mangoes and jamuns coming straight from the farms and listen to the endless tales of villagers about their lives. (Not be missed are tales of goddess Zakubai and how the village got its name.)
Sounds like a perfect weekend getaway right?
Route
You can rent a car or drive by yourself. You can choose to halt at Igatpuri. The nearest stations are Igatpuri and Kasara (80-90km approx) From either of the above mentioned stations you can hop into a bus or a jeep to Rajur petrol pump and from there on a jeep to get down at your very own Disney set-up.
This year's edition has already started. It began in May, and is scheduled to happen every weekend till the start of July, depending on the rains.
So, if you haven't made a trip to Purushwadi, now is the perfect time to do so. The show lasts until this monsoon. :)