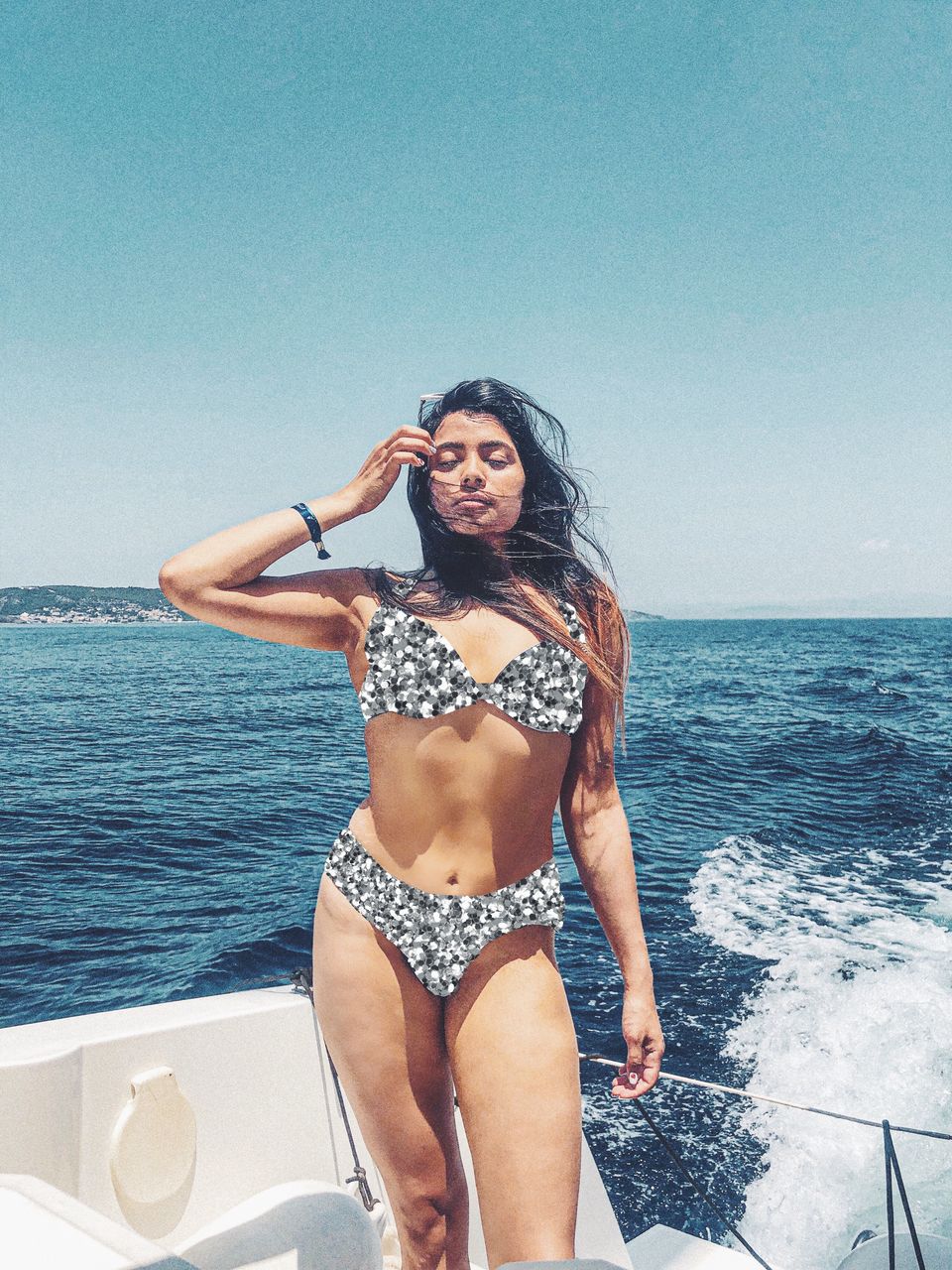 Everyone who has been a part of the yacht week told me that this would be the best week of your life, but for a person like me who travels a lot, it is hard to believe as I have had some memorable times around the world. But hear me out now when I say, it was the BEST WEEK of my life at the yacht week. Imagine this, a couple of boats with few beautiful humans in the middle of the sea, living their lives as if there is no tomorrow. I felt like it was a new society and we were the only people on Earth. God! It was magical. Take me back, please?
I encourage everyone to experience TYW, because it's a whole new level of yachting. Go with a group of friends or if they are canceling on you, then just go alone. Trust me; you will be making a lot of friends from around the globe. (I went solo)
Itinerary
Look for the TYW crew in blue, check in, grab a drink and start mingling with the rest of the yachters from around the globe.
Get ready for the welcome dinner followed by a welcome party. Try not to pull an all-nighter and save your energy for what's coming up next.
Keep ready as things are starting to get better and wetter :p
Wake up early and start your day 2 watching a beautiful sunrise from your new home (yacht) and set sail. Sunbathe, relax and let your host treat you with a delicious breakfast.
It is time for a day time beach party. Arrive to Poros, and jump on the water taxi to Love Bay. We are talking beach volleyball, booze, music and great company. Sounds fun, right?
Still in the party mood for the night? Talk to the skippers and host, they have got you covered. Experience the nighlife in Poros.
New day, new destination. Triple fun.
We are talking day 3, people! You get to experience the famous TYW circle raft and what I call the best TYW party- Riveria Chic Party.
No one can beat the parking skills of TYW skippers. The circle raft and the line raft (yes, I'll get to that later) parties are TYW's specialty. You can experience it only at The Yacht Week.
Fuel up yourself with some food after the party in the middle of the sea because now you have another one to go to (my personal favorite).
Dress up in white for the first themed party of TYW, Riveria Chic at Cavo Bianco, Ermioni (need outfit inspiration? see what I wore)
Guilt of drinking too much? No problem. Start day 4 by going on a run with the TYW run club and burn those calories.
It is now time to sail to Porto Heli. I know what you are thinking, "another party?" Hell ya! But this time it is at the famous Nikki Beach. Make sure to pack your classy swimwear for this one.
Missing a proper bed to get some sleep? Book a room and spend the night at the Porto Heli resort and Spa or get a water taxi back to your home (the yacht, of course)
Day 5 starts with a yoga session by the pool at Nikki Beach. I think it will help you get over that hangover. After all you have to be ready for the party at night.
Jump on to the water taxi because today you will be exploring Spetses, a car-free island. Take a trip around the island in horse-drawn carriages, or ATVs (how cool, right?), chill with your crew and taste local cuisine.
Every night is wild on TYW, but the Retro Party is the winner here. Think mafia paradise and for ladies, wear those tiara and loops because it's retro time (see what our love boat crew wore).
Hands down, the best day from the best week of my life. Today you will be close to the nature.
What's on the schedule today? Line raft, dingy race, sunset hike.
The yachts are parked in a line (talented skippers) at the Natural Bay. Get you floaties, and jump into the blue waters of Greece.
Take part in the dingy race. Hike up with the rest of the yachters to catch a beautiful sunset. The hike is not for everyone so you can just stay back and relax on your yacht. (But I am so glad I went for it)
Want to party? Look out for the parties and keep hopping from one yacht to another.
All good things come to an end. Tears! Tears!
But don't cry yet because it is Regatta Day at TYW. It is a fancy dress competition among the yachts so make sure your boat crew is all prep for this one. Dress up, dance, sail and have fun.
(Our Catamaran crew had a cupid theme and I think we did pretty well)
Once you are back at the Marina (where it all began), go exploring Athens with your new friends.
End the end and the best week of your life with a closing party where no one's ready to leave.
Cheers to the memories!
My experience
I don't think that this experience is or can be comparable to anything that ever happened or will happen in my life. One of a kind. Thanks to the The Yacht Week crew and special love for our host, Cody for feeding us and keeping us hydrated.
Follow me on instagram @sanjanatewari and check my highlights 'The Yacht Week' for more insights and what really went down. Crazyyy!
Love to my new TYW Love Boat family. (George, Georgia, Rom, Barbara, Jan, Radka and Rick)