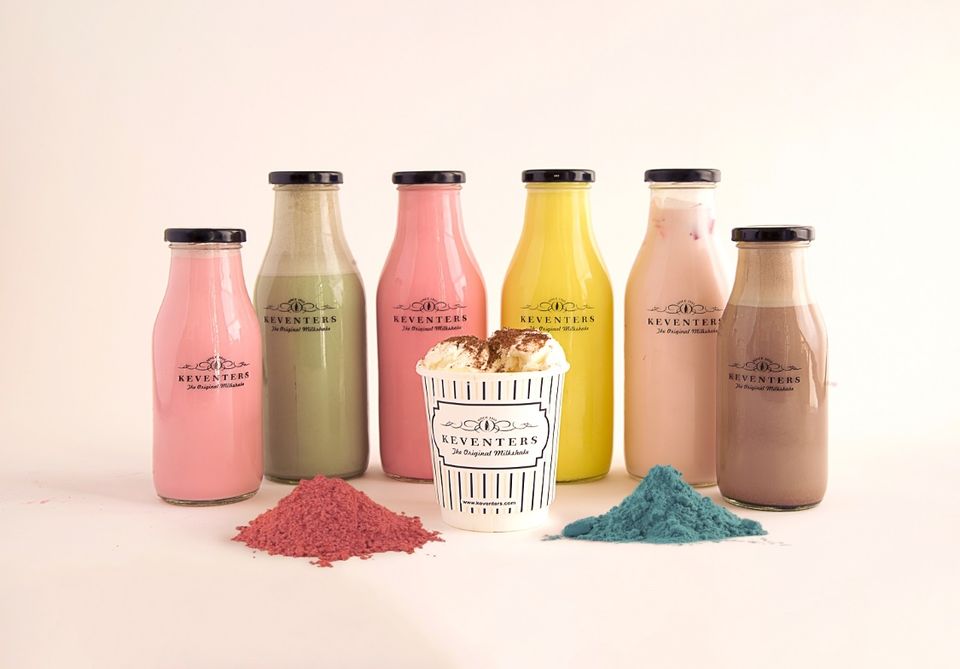 Your Favourite Food Joints - Now OPEN in LAJPAT NAGAR
Yes! You heard it right your favourite food joints are now there in the famous Central Market of Lajpat Nagar.
Yesterday was the grand opening of 2 of the most amazing food chains in town – KEVENTERS and 34 CHOWRANGEE LANE.
After knowing this – I'm sure you will be rushing down to this place. Both of these food/drink outlet is in the same place. So, you can gulp the scrumptious rolls and milk shakes at the same time.
Keventer's:
As a well-known brand in Delhi, this outlet offers you a wide variety of milk shakes. My favourites are Melting Roses and Butterscotch – what are yours?
This cool place is nice decorated and have a great ambience. Keventer's have some standard interiors in all stores but every outlet is unique in its own way. These amazing shakes are prepared using the best quality ingredients – nuts, milk, syrups, ice-creams etc. Unlike any other store, they do not use ice cubes to make it super chilled. They indeed use the ice- creams.
So, you know that no water is added and purely make in milk.
The shakes are served in cute transparent glass branded bottles that comes in two sizes small and large.
The best thing is that you can take your Keventer's BOTTLE with you free of cost. COLLECT AND MAKE YOUR OWN SET OF BOTTLES.
NOTE: You can visit the other Keventers stores also in Rohini, Unity One Mall and Pitampura (Near Guru Gobind Singh College).
34 Chowrangee Lane:
This amazing food joint offers wide variety of rolls, which is their signature dish. (They are other meals also). The theme of this food chain is based on the famous street of Kolkata. You can find the best rolls and Mughlai Parathas there.
This place was opened by a college student in his 2nd year of graduation which he was just 20 years old. He started with a single outlet in Delhi's famous Satya Niketan and now has more than 22 franchised stores in his brand name in just a decade.
Tips: Hard work always pays off.
You can have some of the best rolls that are made fresh only when the customer orders. I tried a couple of them, like the mutton roll, kali mirch chicken roll and paneer tikka roll.
Trust me all tasted so good that I could have eaten some more but my tummy restricted me to do so :D
So, next time when you are in Lajpat Nagar don't miss to have the most creamier and thick shakes and the spiciest, flavourful rolls.