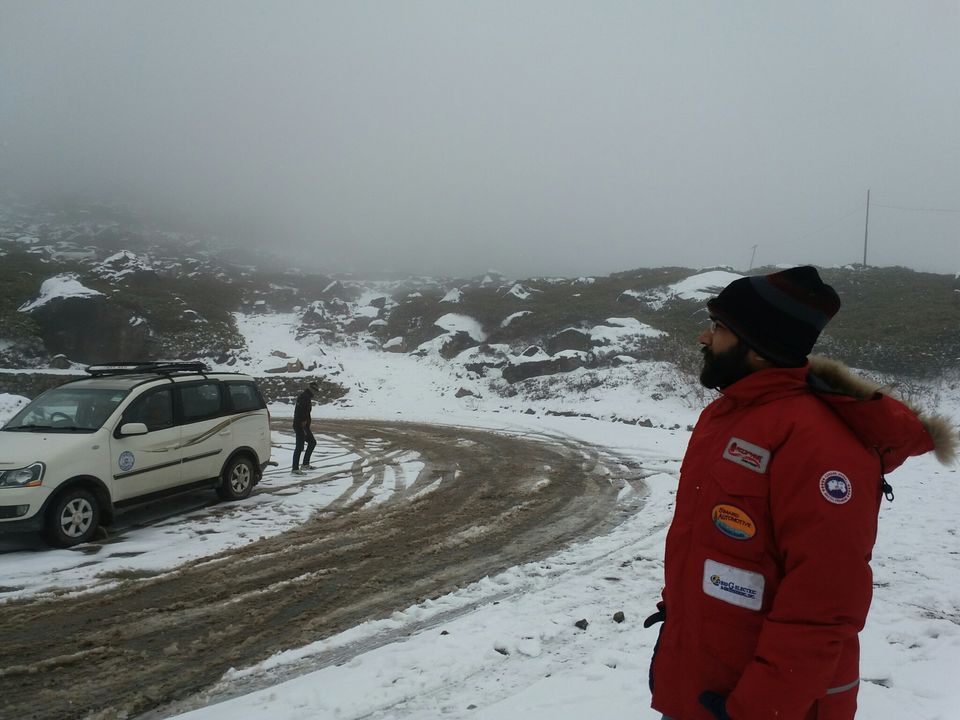 Yume Samdong is another name of Zero point. It is located in North Sikkim district. Here temperature remains below zero and you will get snow and snow everywhere. It's a 3 hours journey from Lachung (a town in North Sikkim). First you will reach Yumthang valley also called as valley of flowers from Lachung. From here the journey to Zero point begins;hectic but worth it. It's a scenic road trip passing through snow capped mountains, streams coming from melting of snow and waterfalls. At the top, you will get a frozen river on which you can walk. At Zero point, road for civilians ends as after that India-China border starts so only army vehicles are allowed. You can experience snowfall on the way or after reaching there. But weather changes very quickly that sometimes you have to return without reaching Zero point. This happened with us as heavy snowfall started on the way from Yumthang valley to Zero point. Things to keep in mind while visiting Zero point:
A)Wear BOOTS and Waterproof jackets (at rent from Lachung or Yumthang valley)
B)Buy a pair of Gloves and woolen socks
C)Try momos in Sikkim (never had such tasty momos)
HOW TO REACH :
First you have to reach Gangtok. Then book a North Sikkim tour package either 3D/2 N(2.5k-3k) Lachung-Lachen or 2D/1 N Lachung (1.5k-2k) from any local tour operator at Mall road of Gangtok.