No, it is not Paris nor Prague or Brussels, it is ZADAR, 5th largest city of Croatia, situated in the Adriatic Sea. I went to Zadar during my Croatian trip and man!! this city surprised me the most. It is probably the most well maintained city in the world. The old town looks no less than a wonder. A place were nature and human live in harmony with each other and nature plays the music for you to relax you. Yes!! literally, nature do play music for you here. Sea Organ, an architectural masterpiece plays the soothing music for you.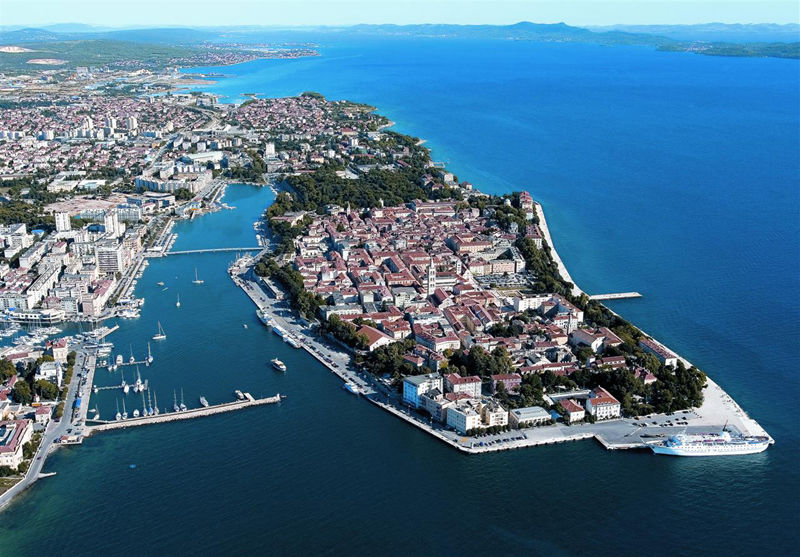 The old town is a small little piece of land, almost rectangle in shape and providing astonishing views of small islands and charming Adriatic sea. It looks no less than an imaginary place, totally peaceful, an architectural marvel and on top of that someone playing music in the background (that someone is nature!!). This area was reconstructed after the devastation in World War II. In an attempt to reconstruct the Sea front, architect Nikola Bašić constructed two marvels; Sea Organ and Greeting to the Sun.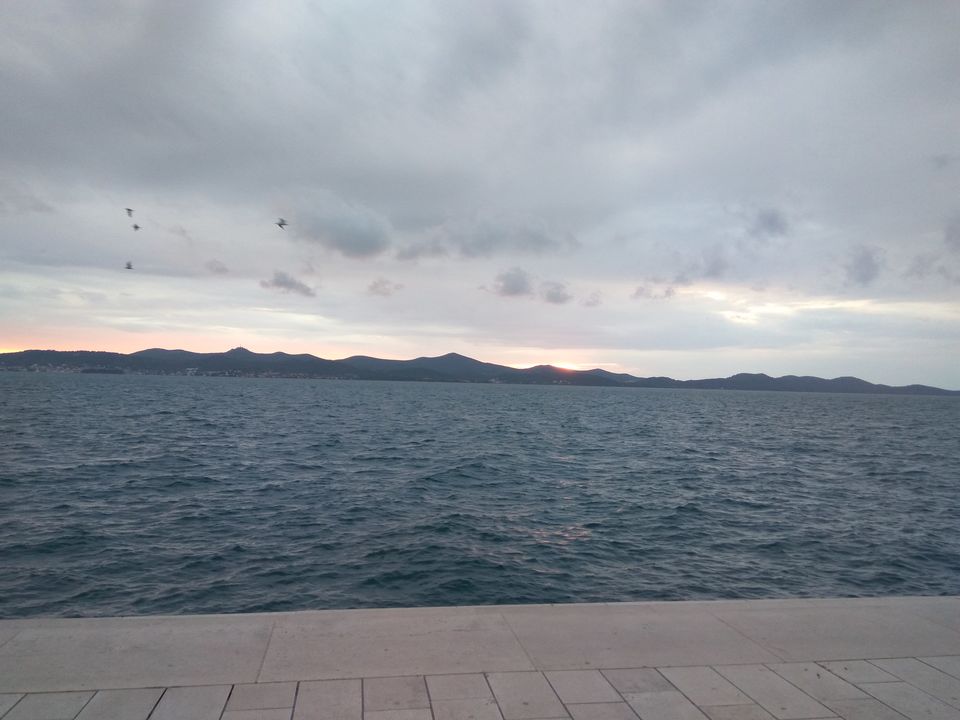 This place is hard to believe, it's like someone is playing an EDM song and disco lights are forming patterns based on that. It is a 22 m wide circle with 300 multilayered glass plates that collect sun energy and performs this amazing show in the night. We danced on it for some time as were some other tourists.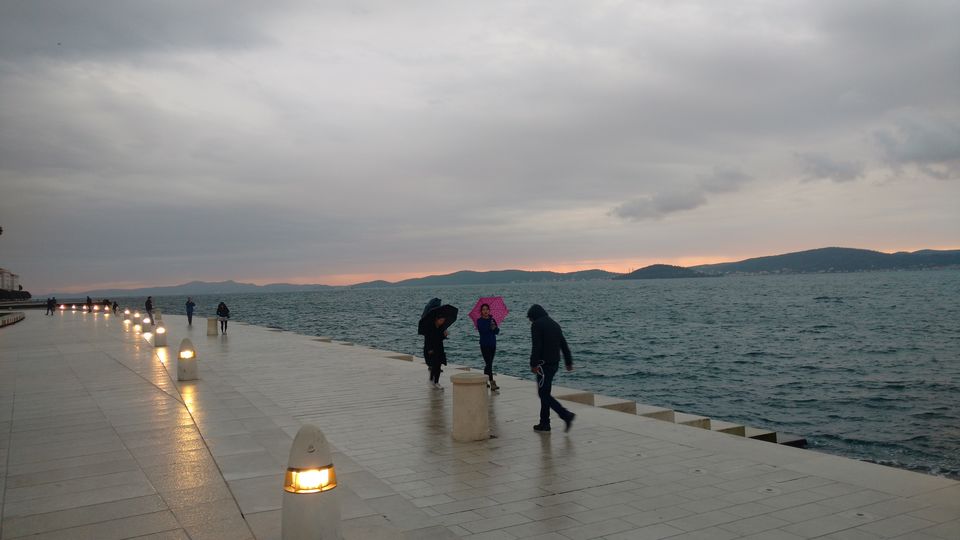 This is the place that impressed me the most. I felt like I can spend days just sitting there and enjoy the nature playing pacifying music for me. Set inside the perforated stone stairs that descend into the sea, it is a system of pipes inside which water enters forcefully, generating those beautiful sounds. The effect is so hypnotic that you just don't want to leave this place.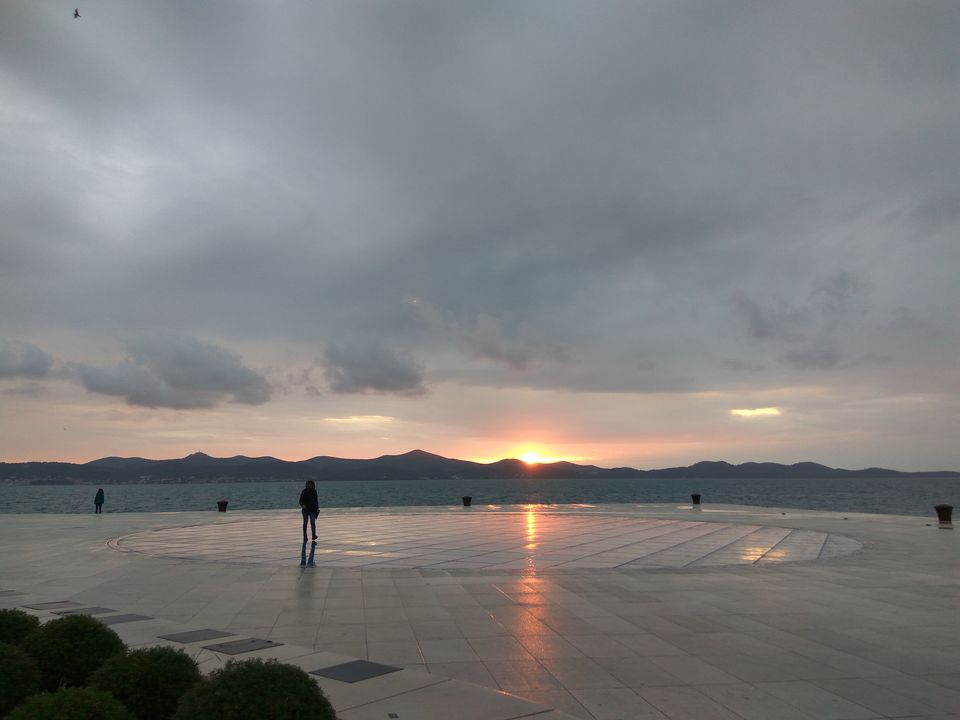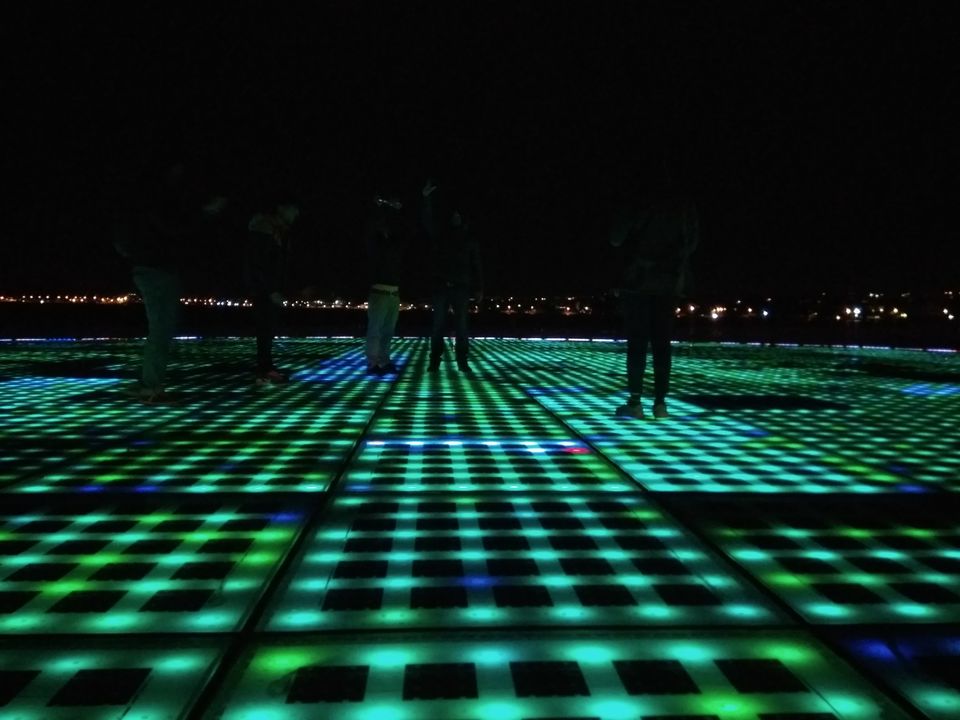 As you reach St. Donatus Church you will see Roman forum, don't worry now, if you could not go to Rome to see Roman forum. It was constructed between the 1st century BC and the 3rd century AD. Among the ruins you will see standing intact a Roman column, which in the Middle Ages offenders were chained and publicly humiliated. The roman ruins were big enough to get the feel of those days. Don't forget to visit the church, one of the only building of Croatian Kingdom, surviving this far.
Do remember to visit People square, which is studded with amazing cafes and bar. My personal favorite food is Pizza in Zadar. You will get super huge pizza's for very cheap price (just 10 euros), cherry on top is amazing Gelato ice cream that is served in lot of places in Zadar.
This perfect small city should be on your priority list on your next trip to Europe.