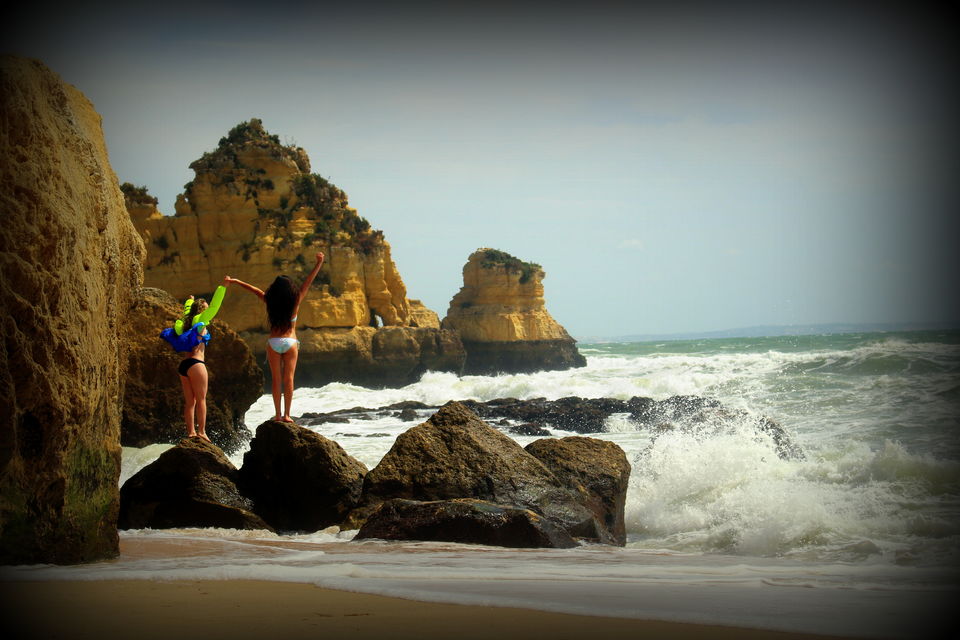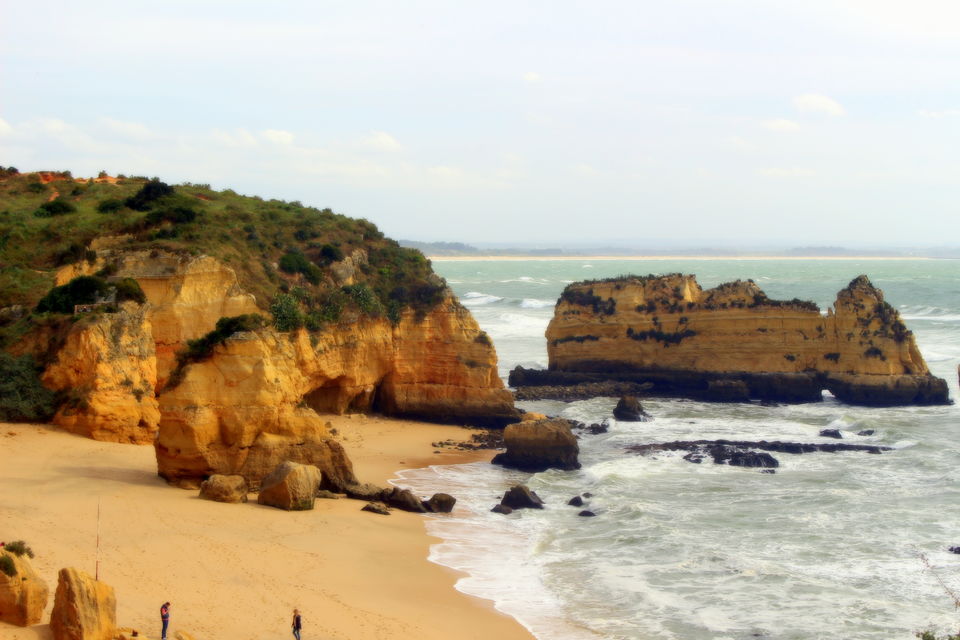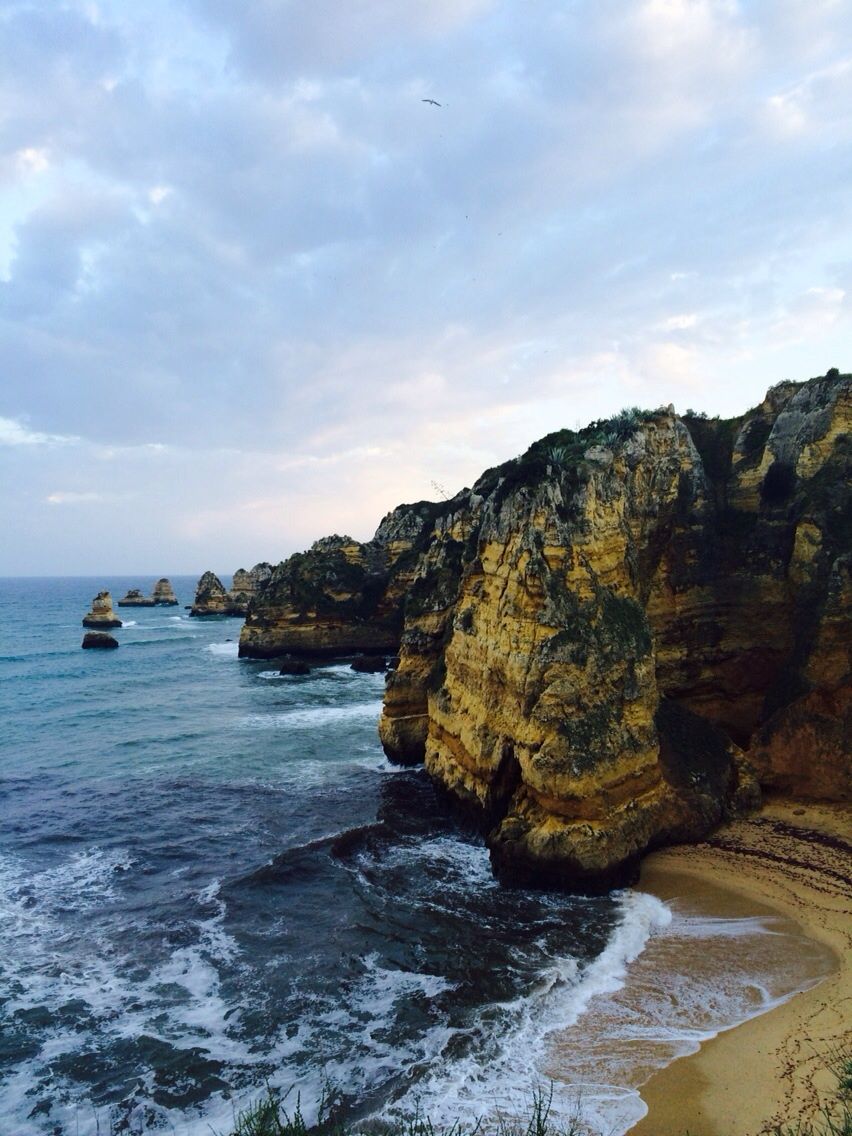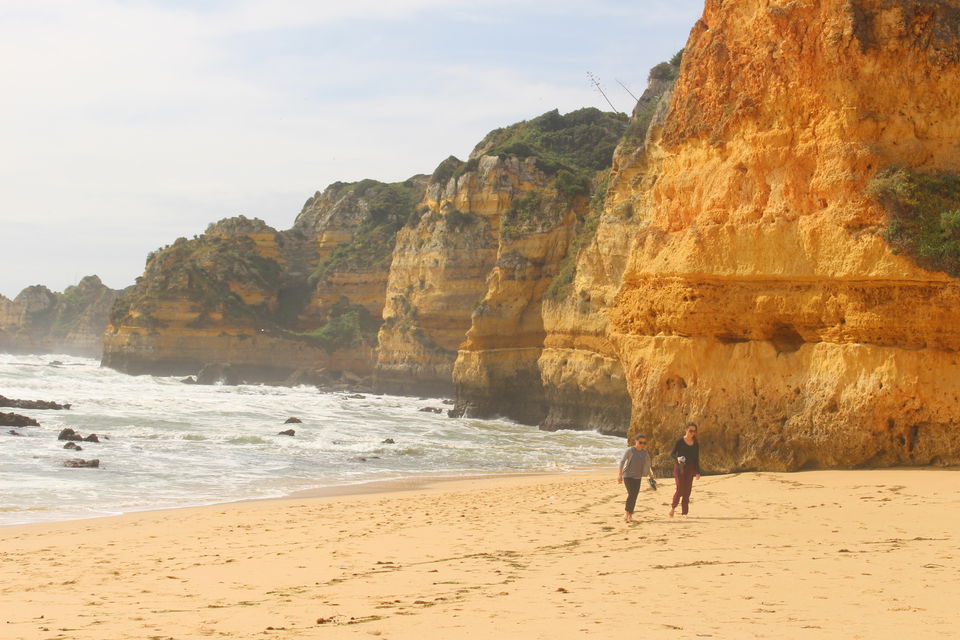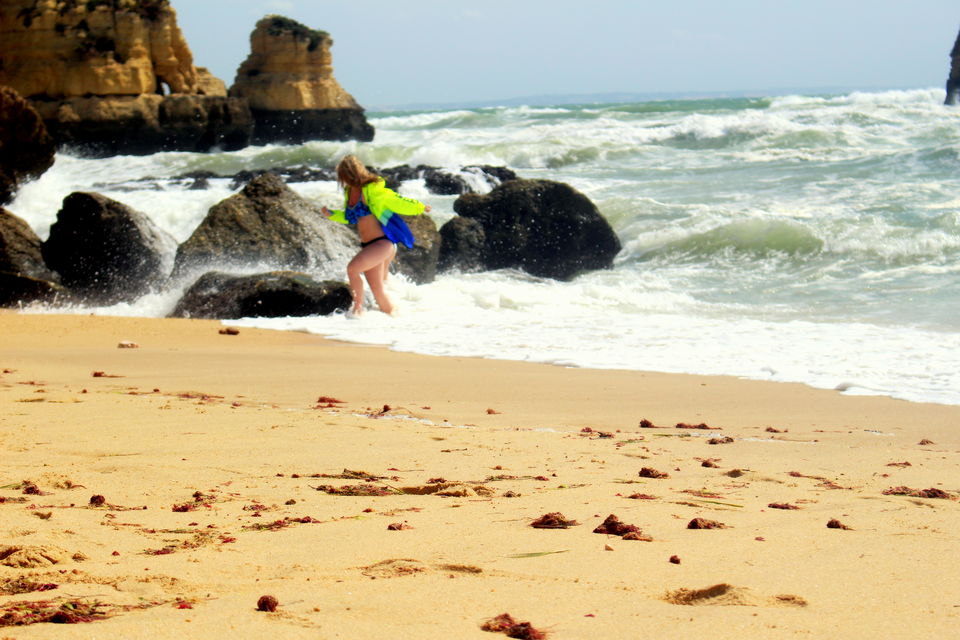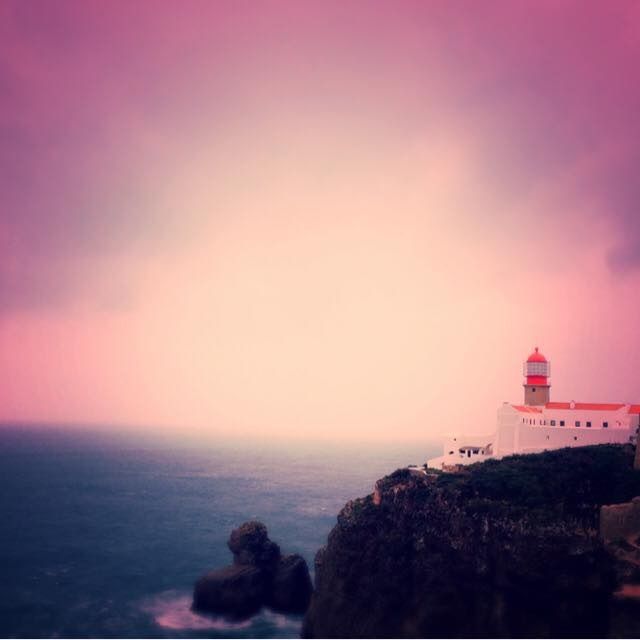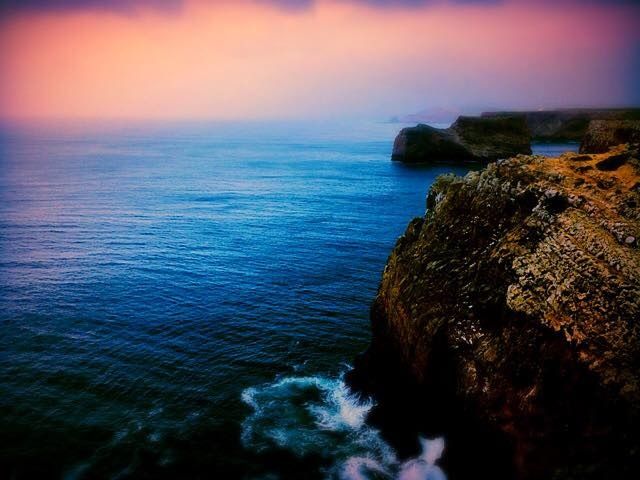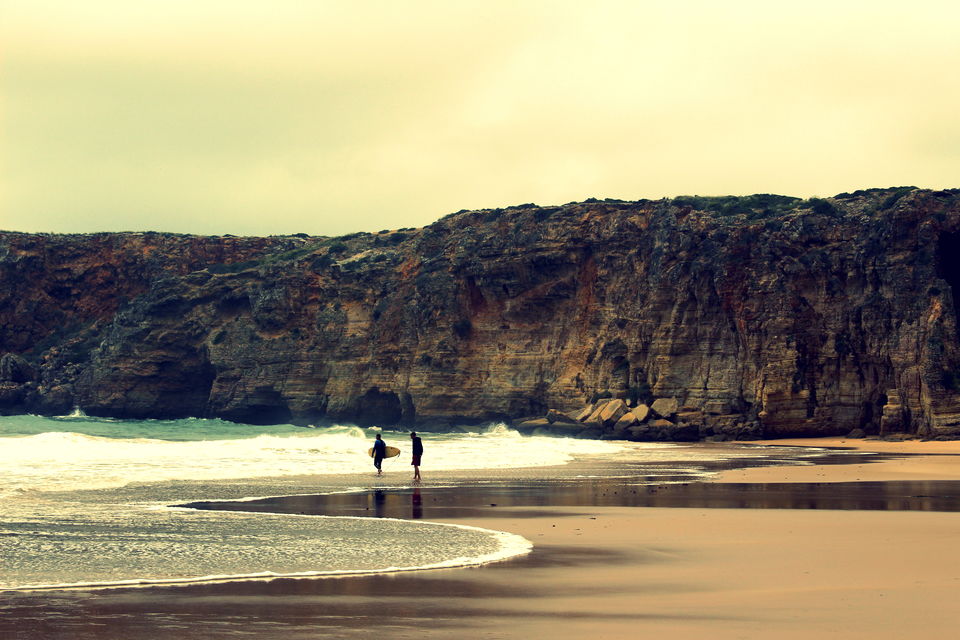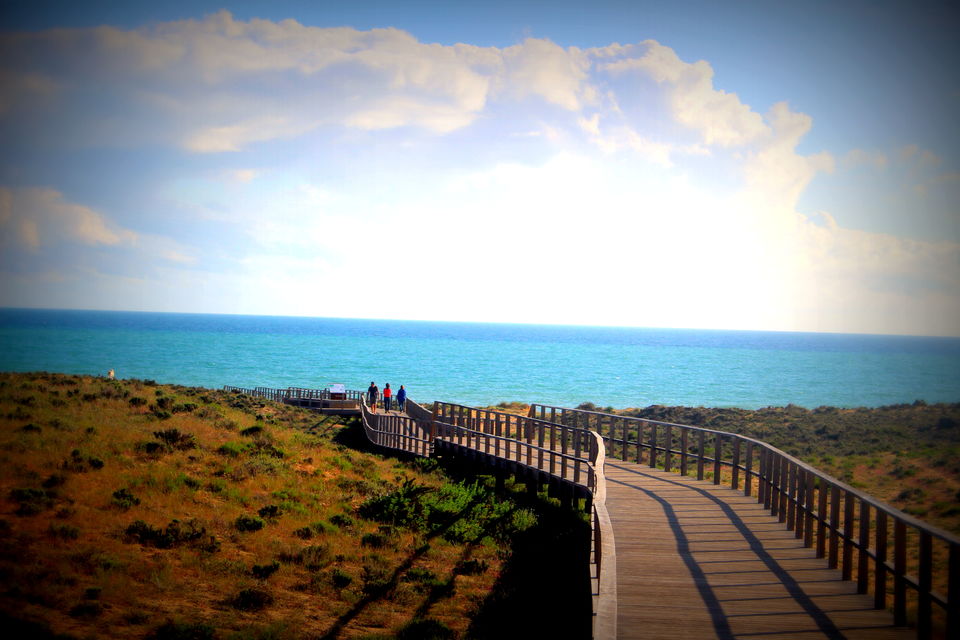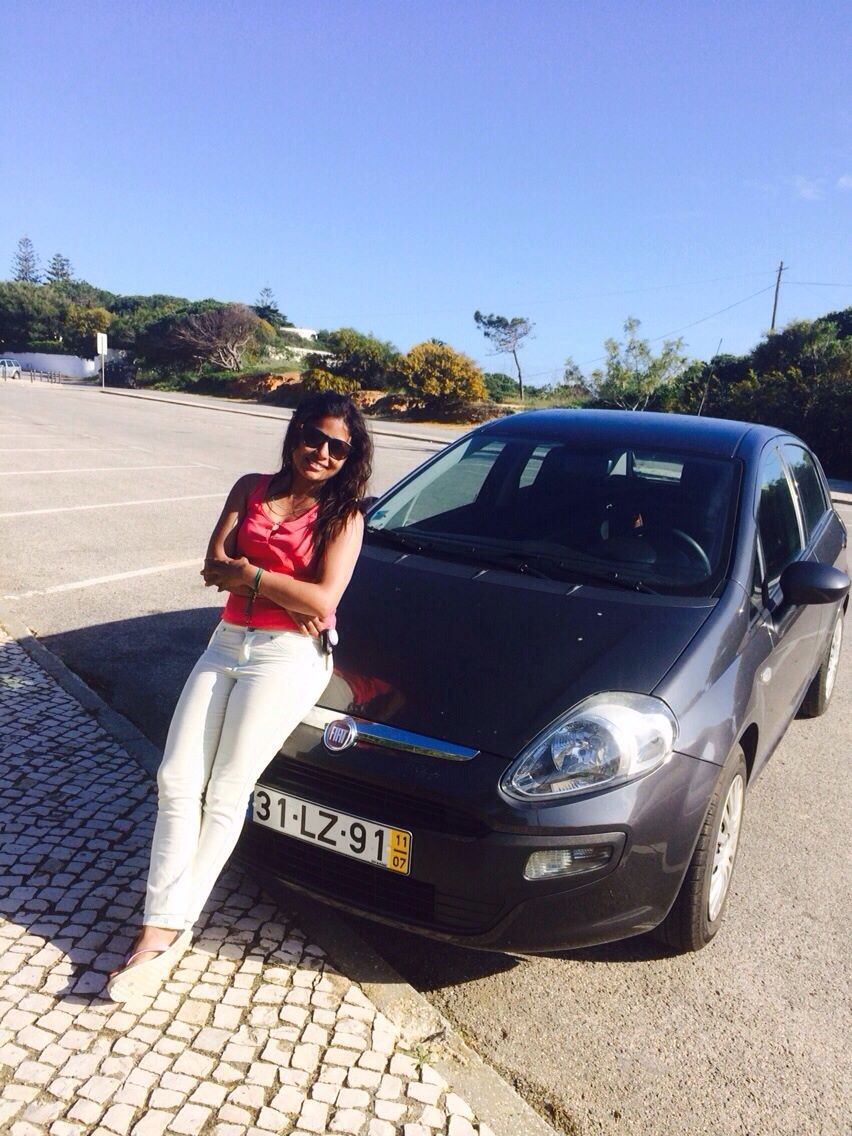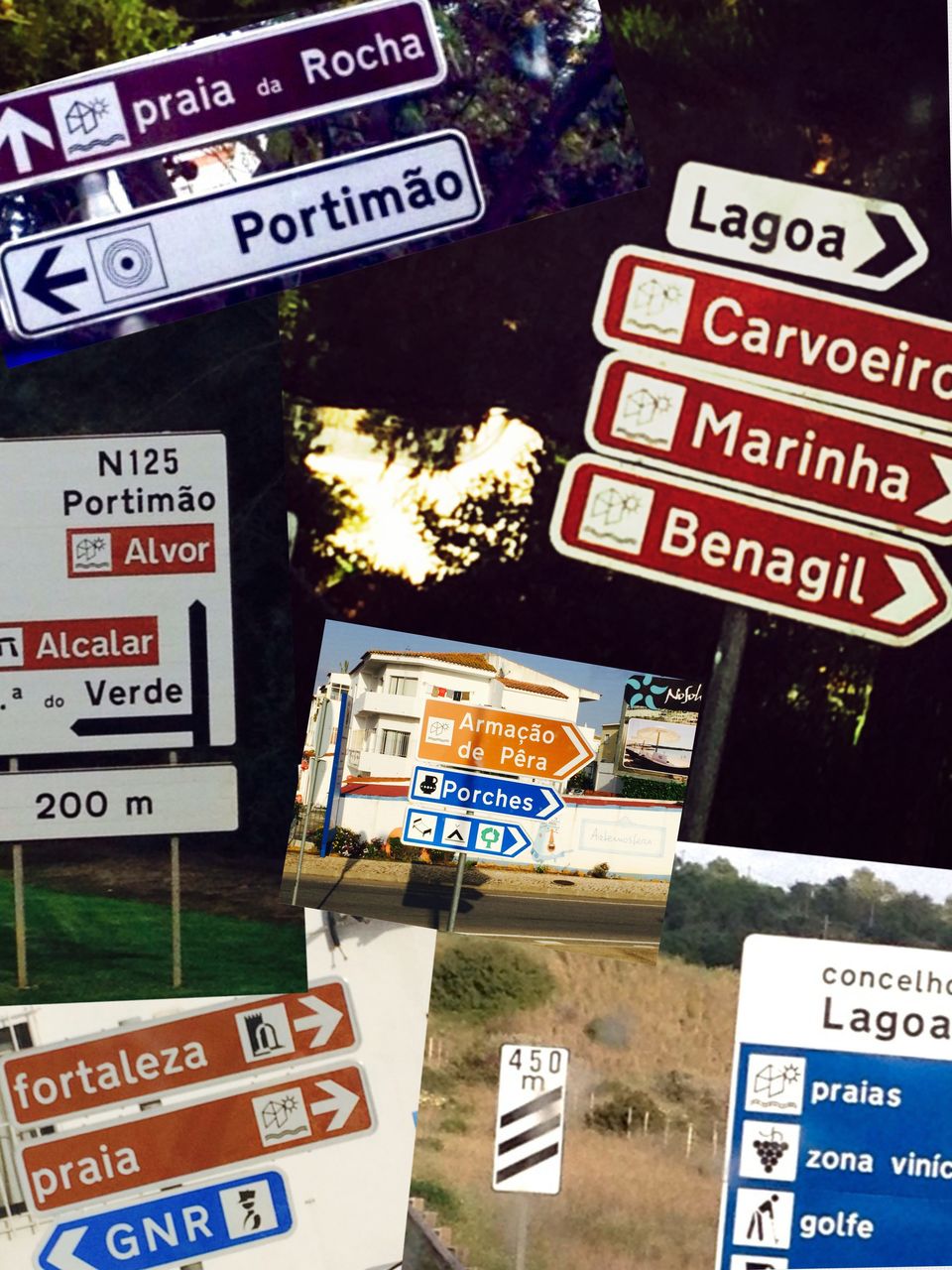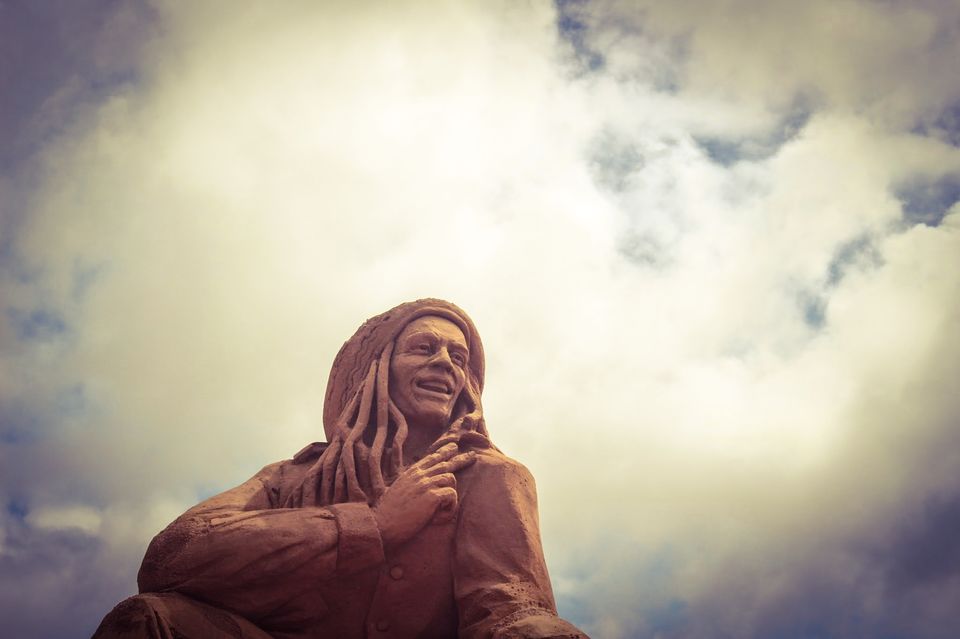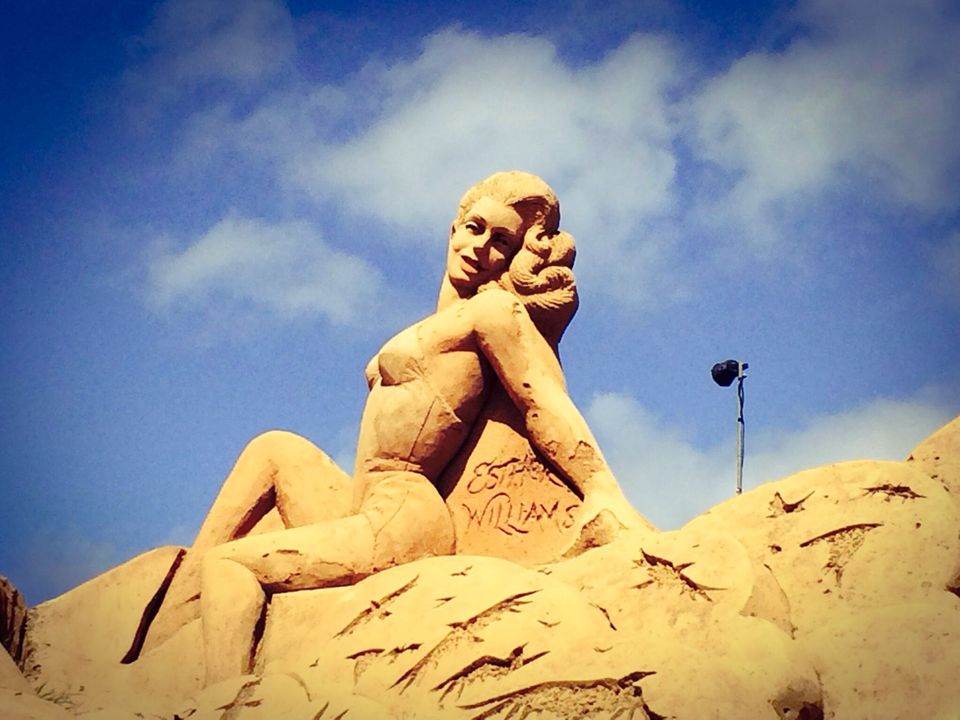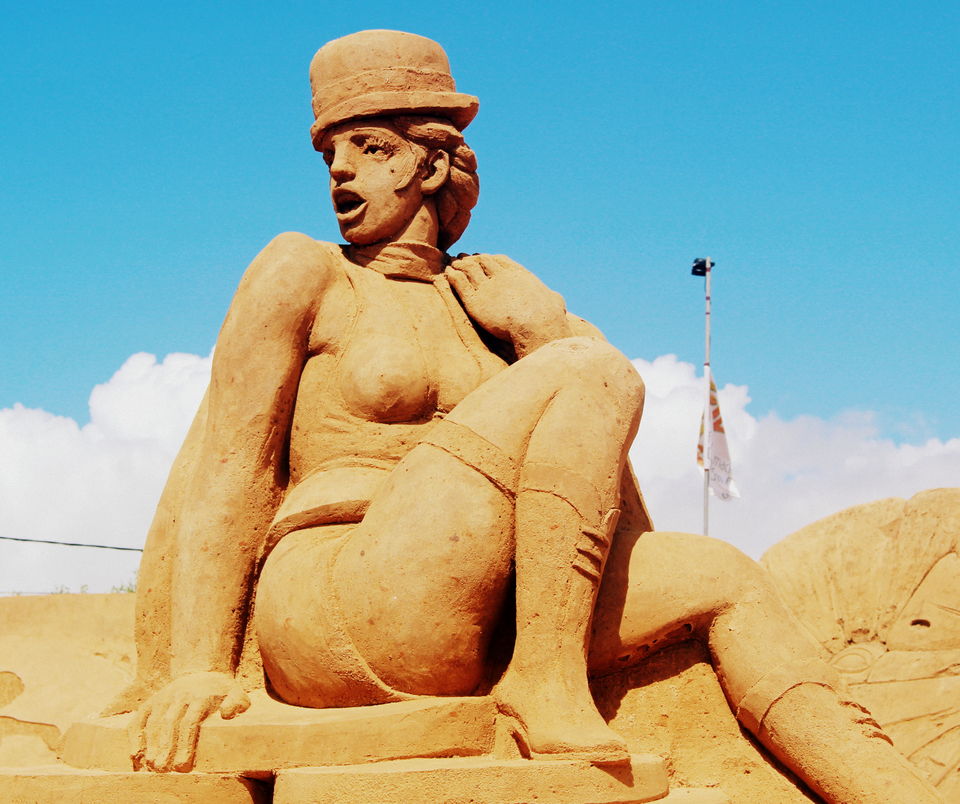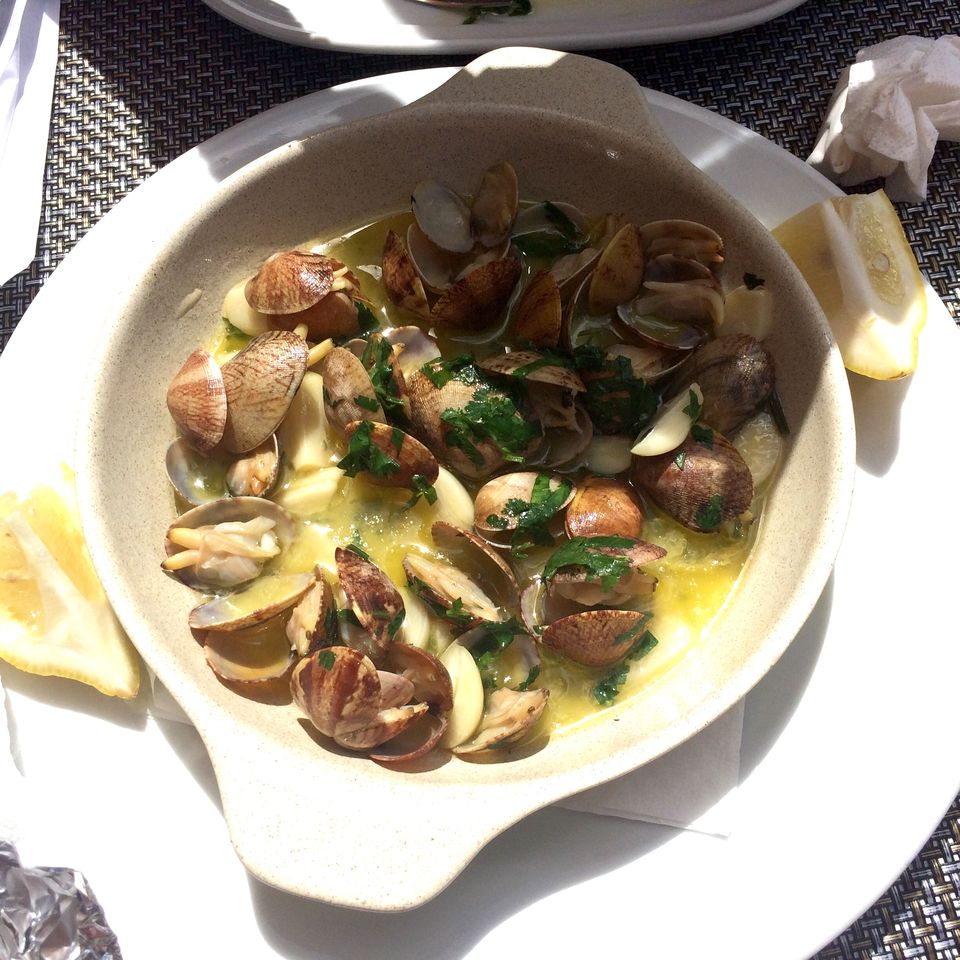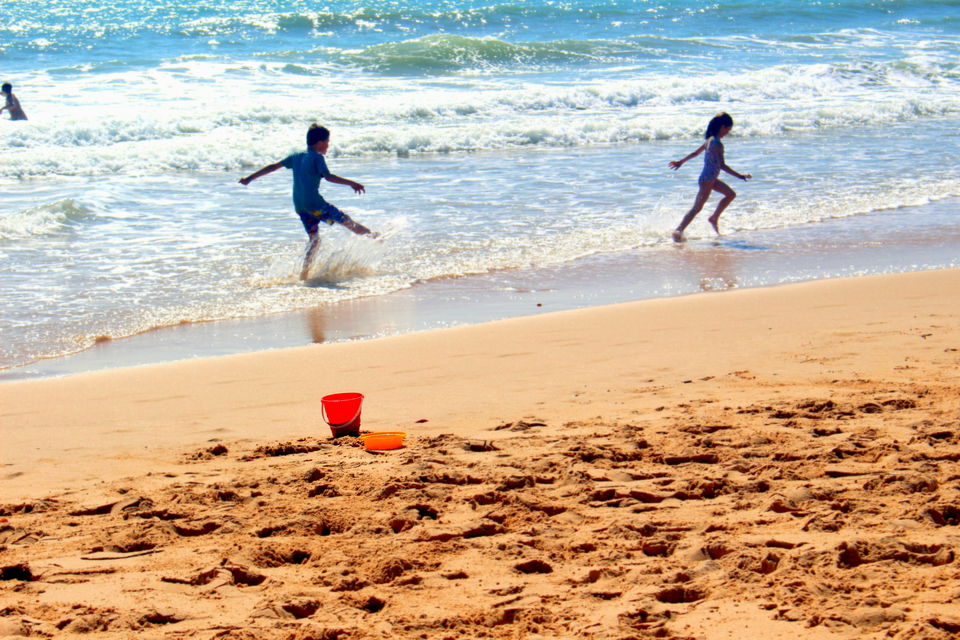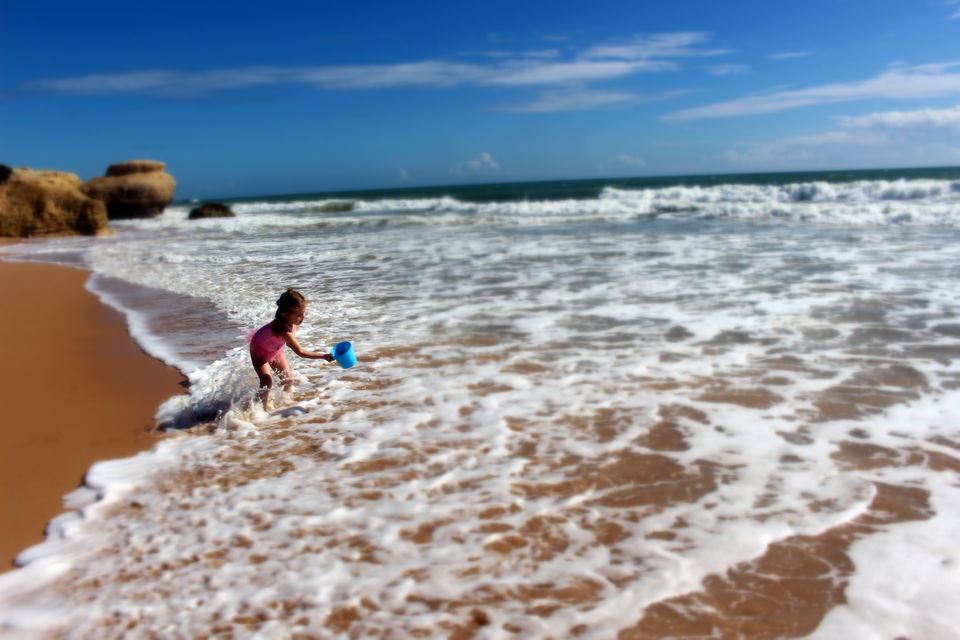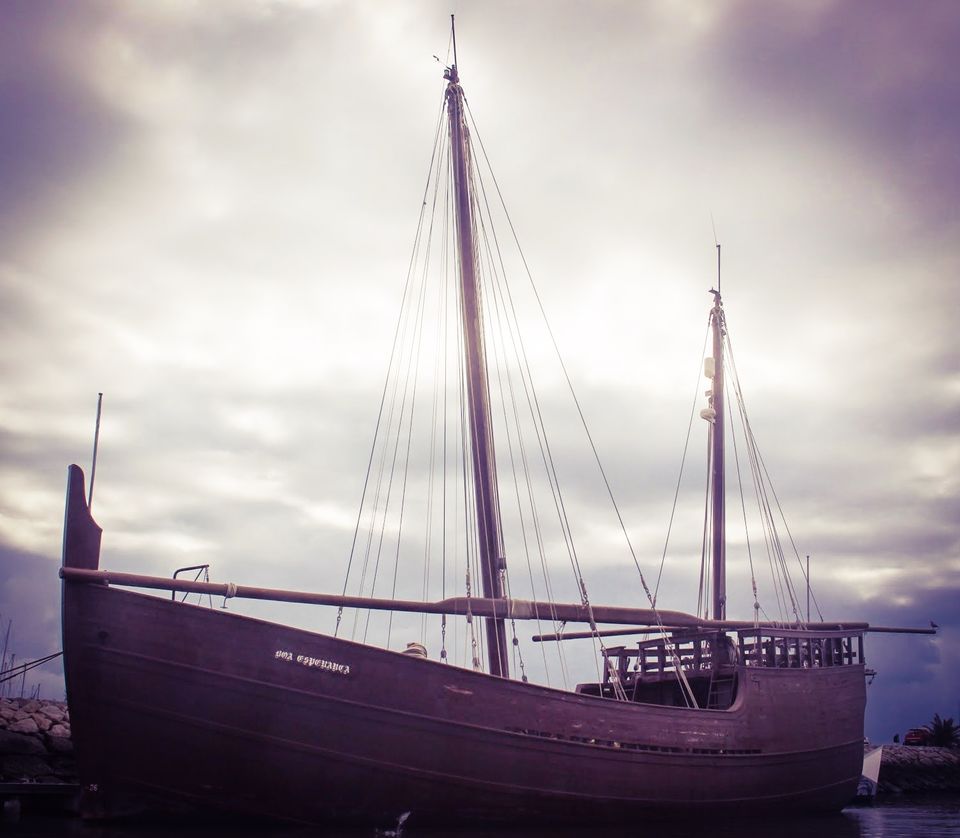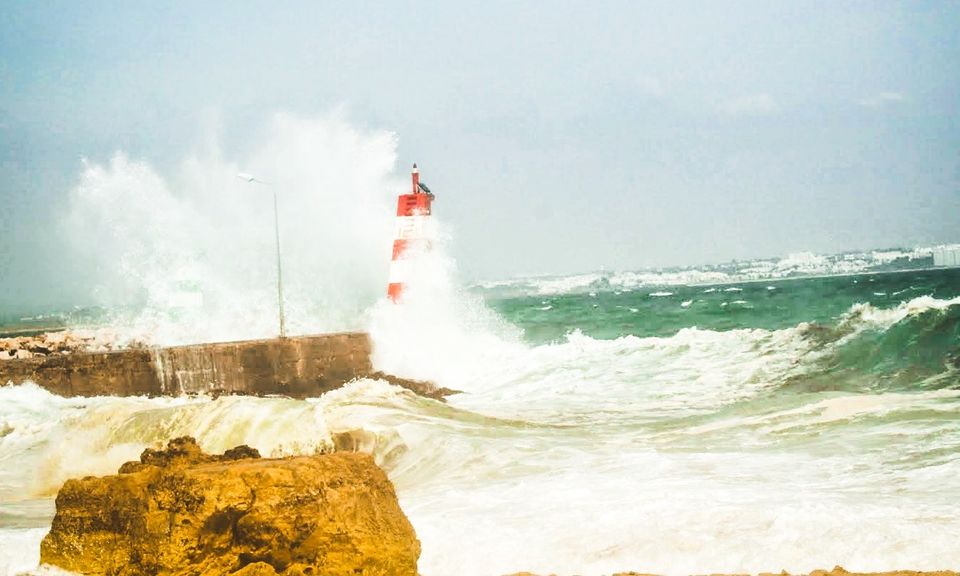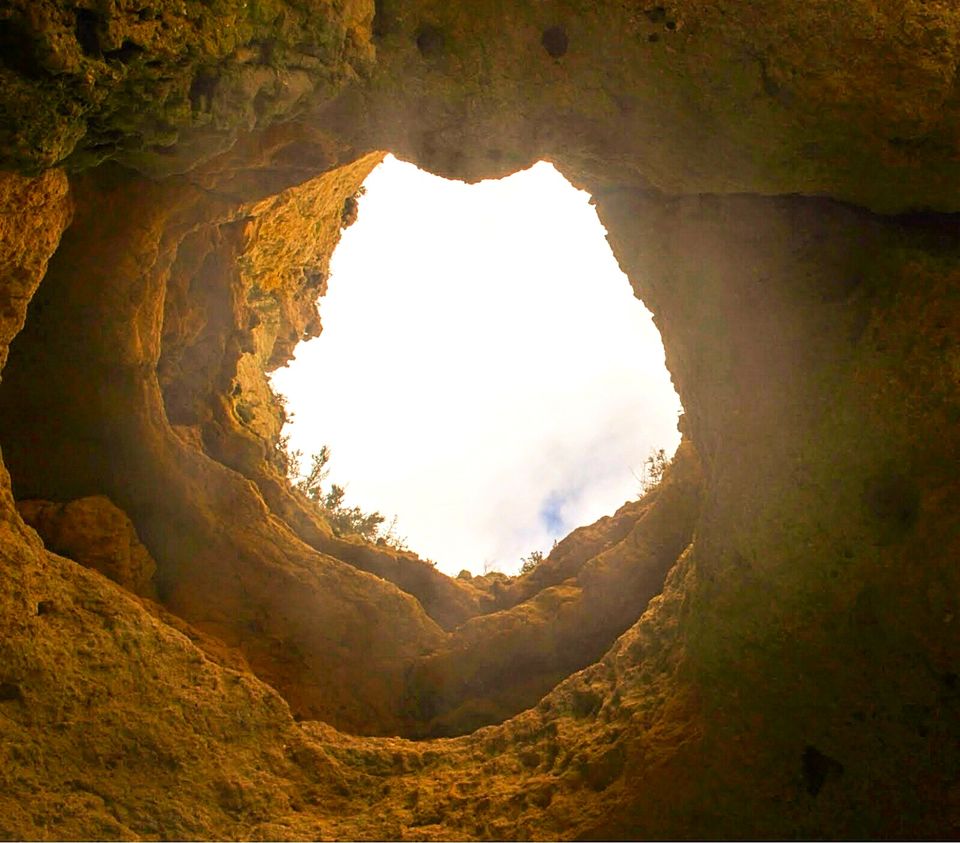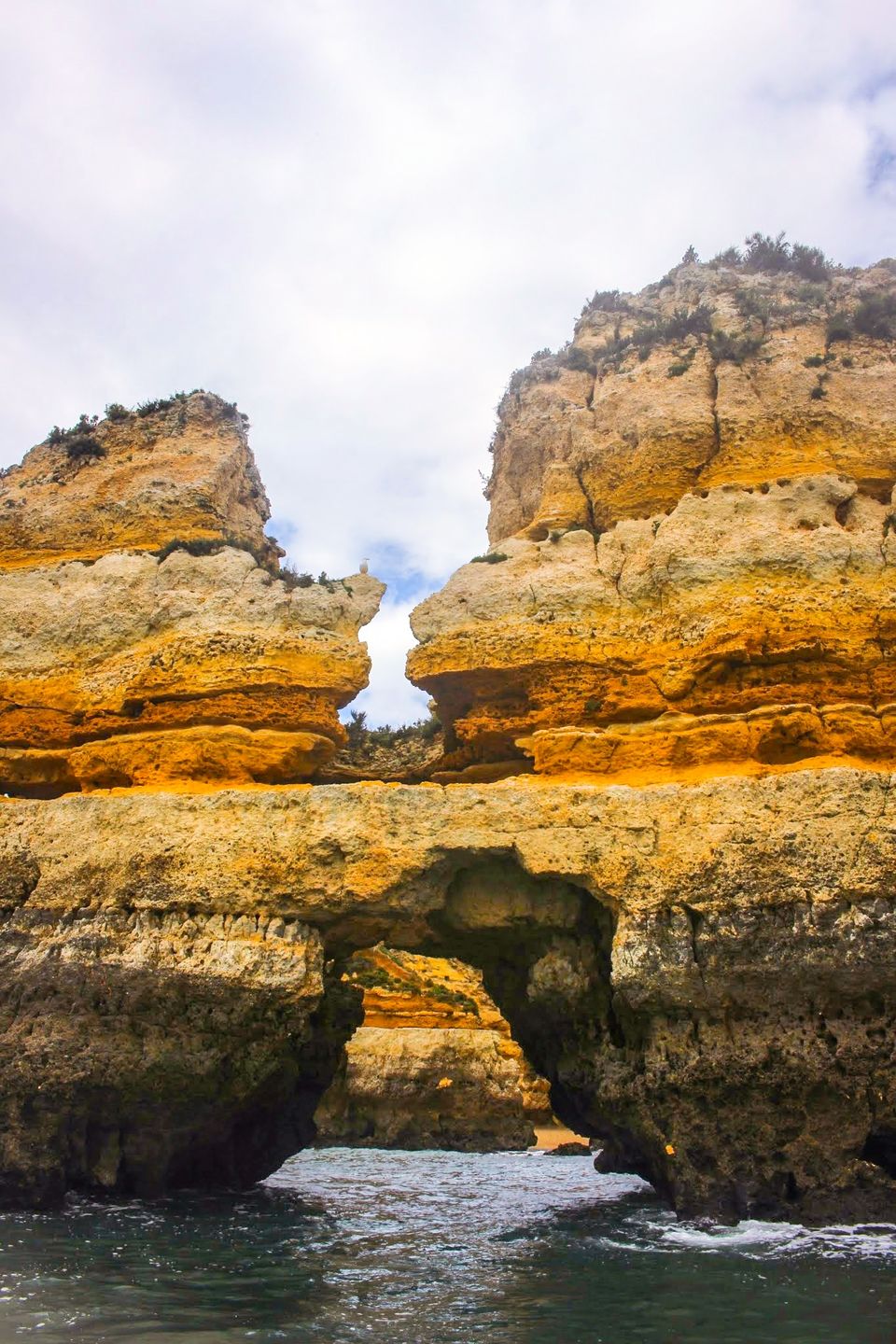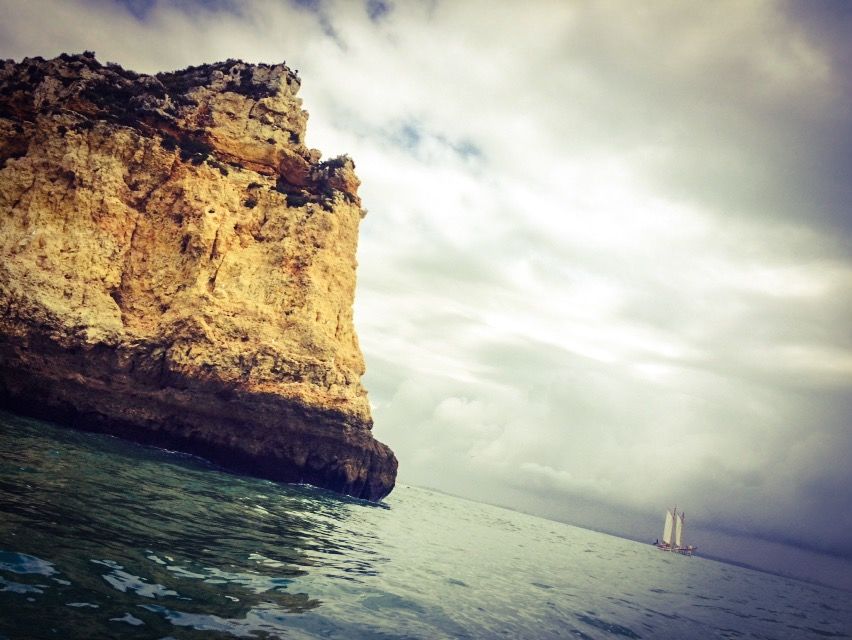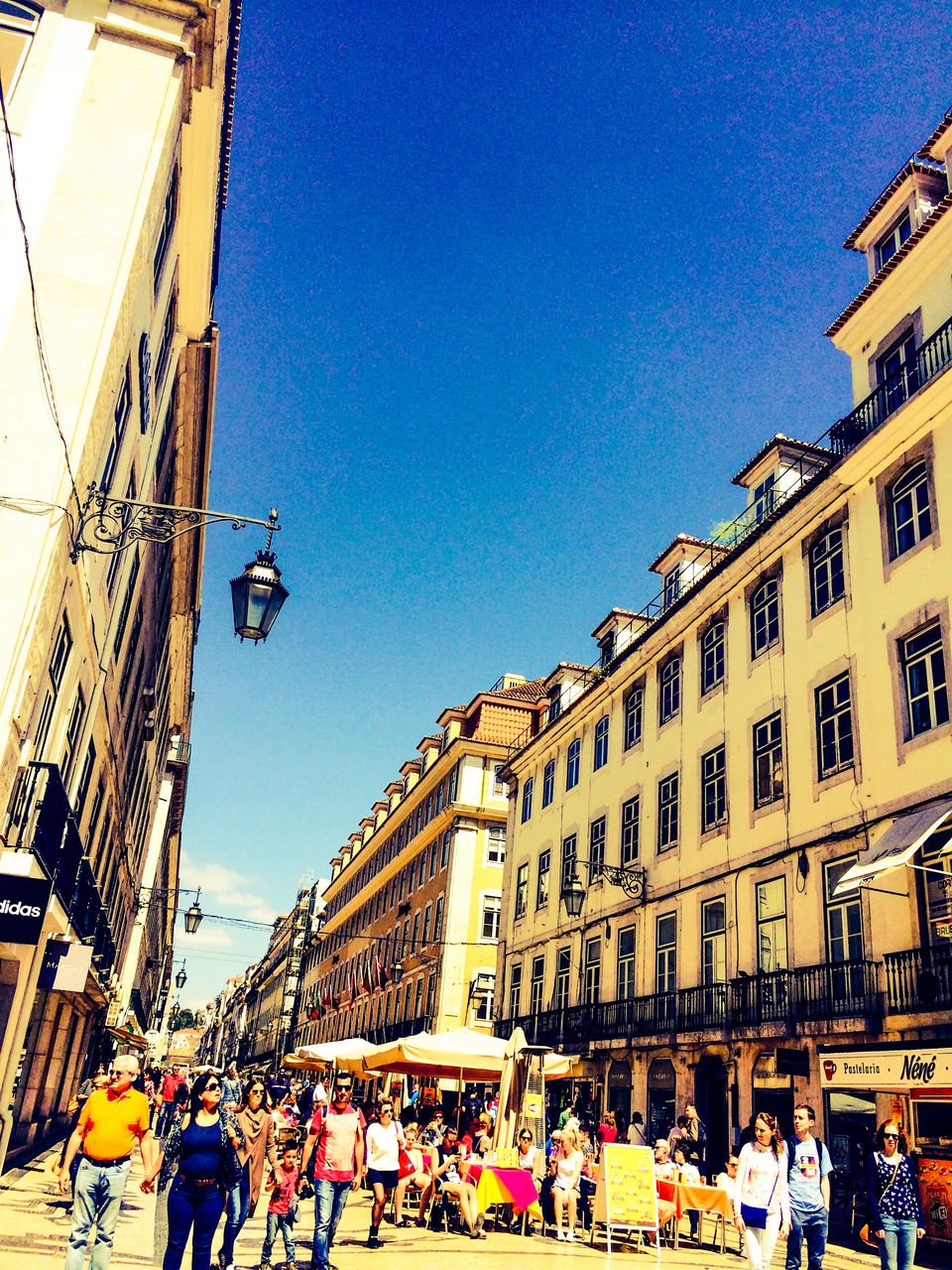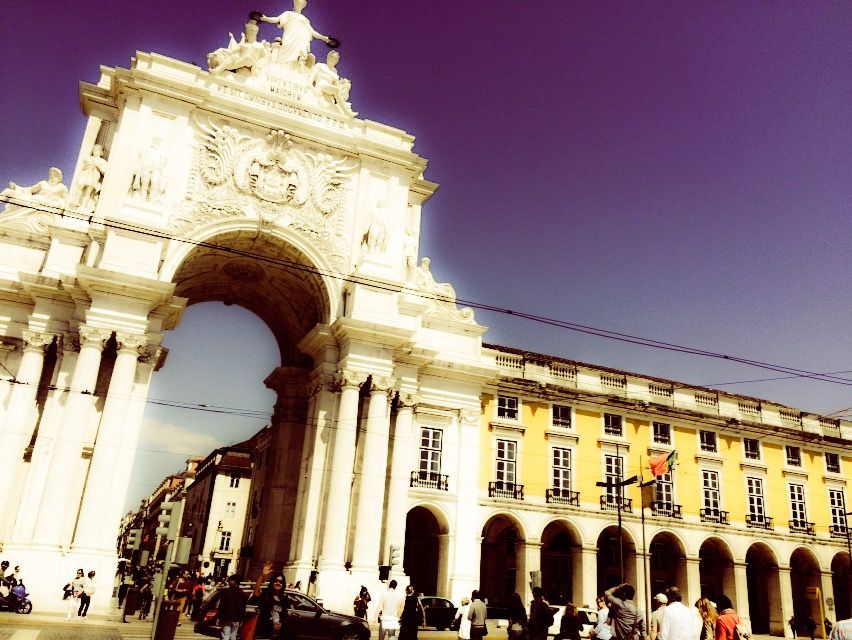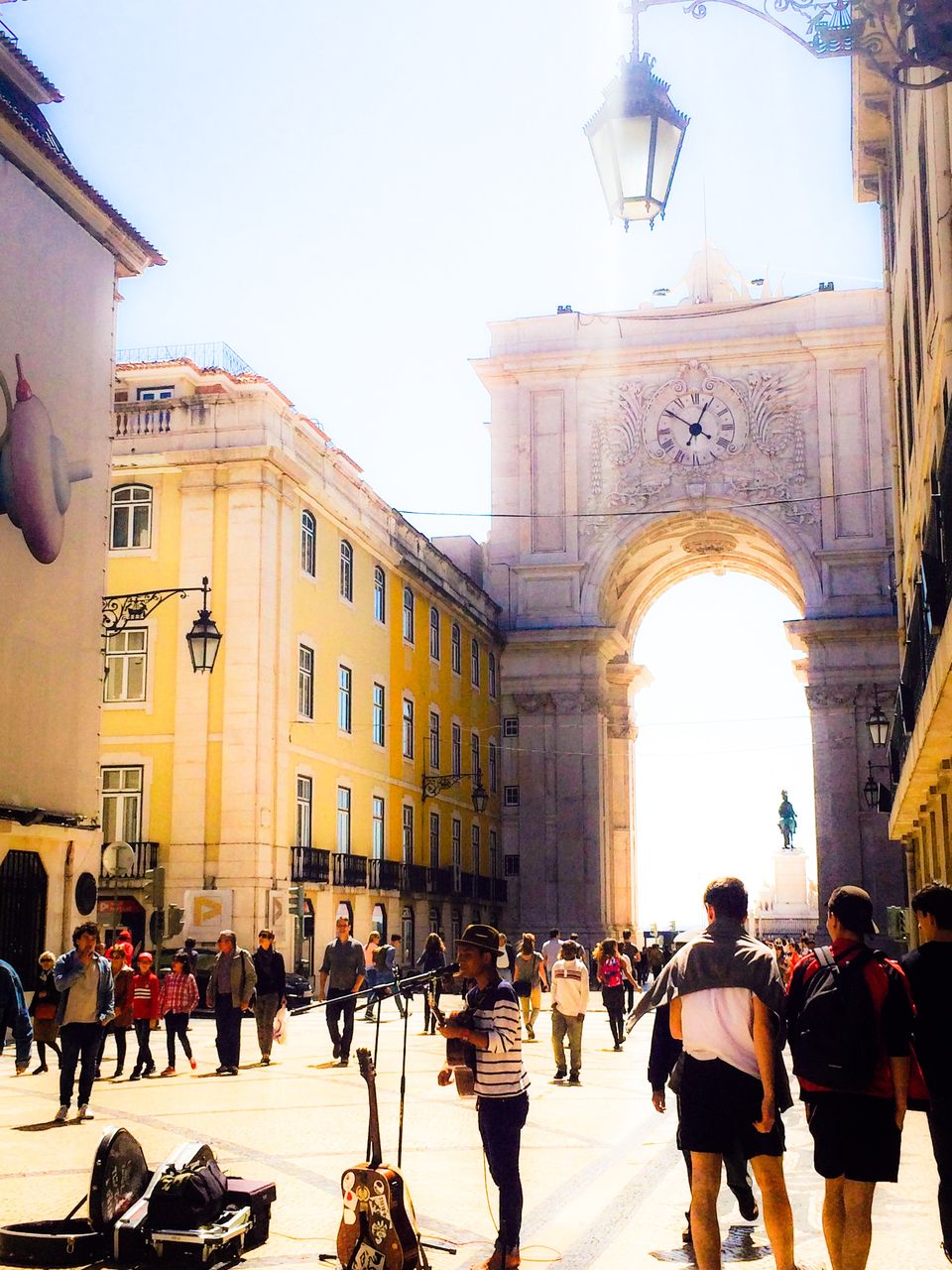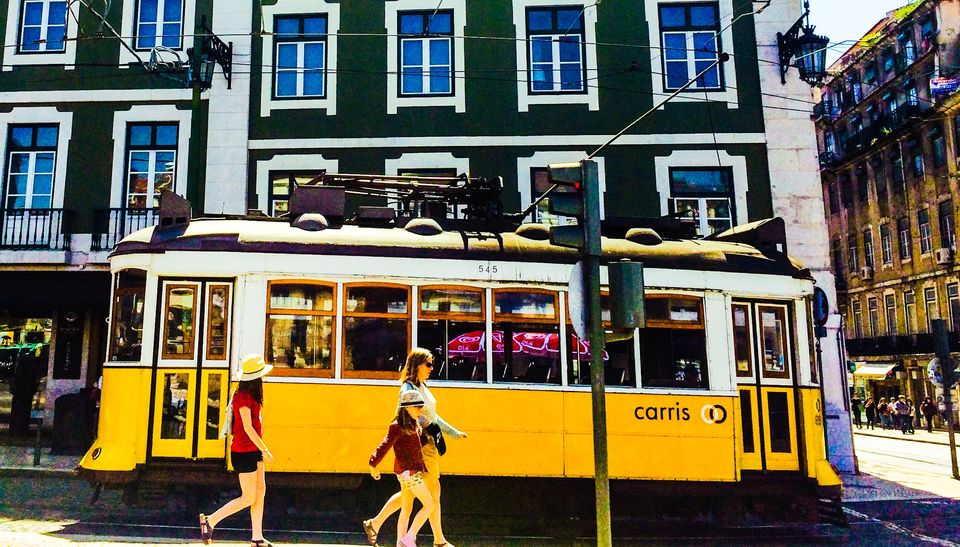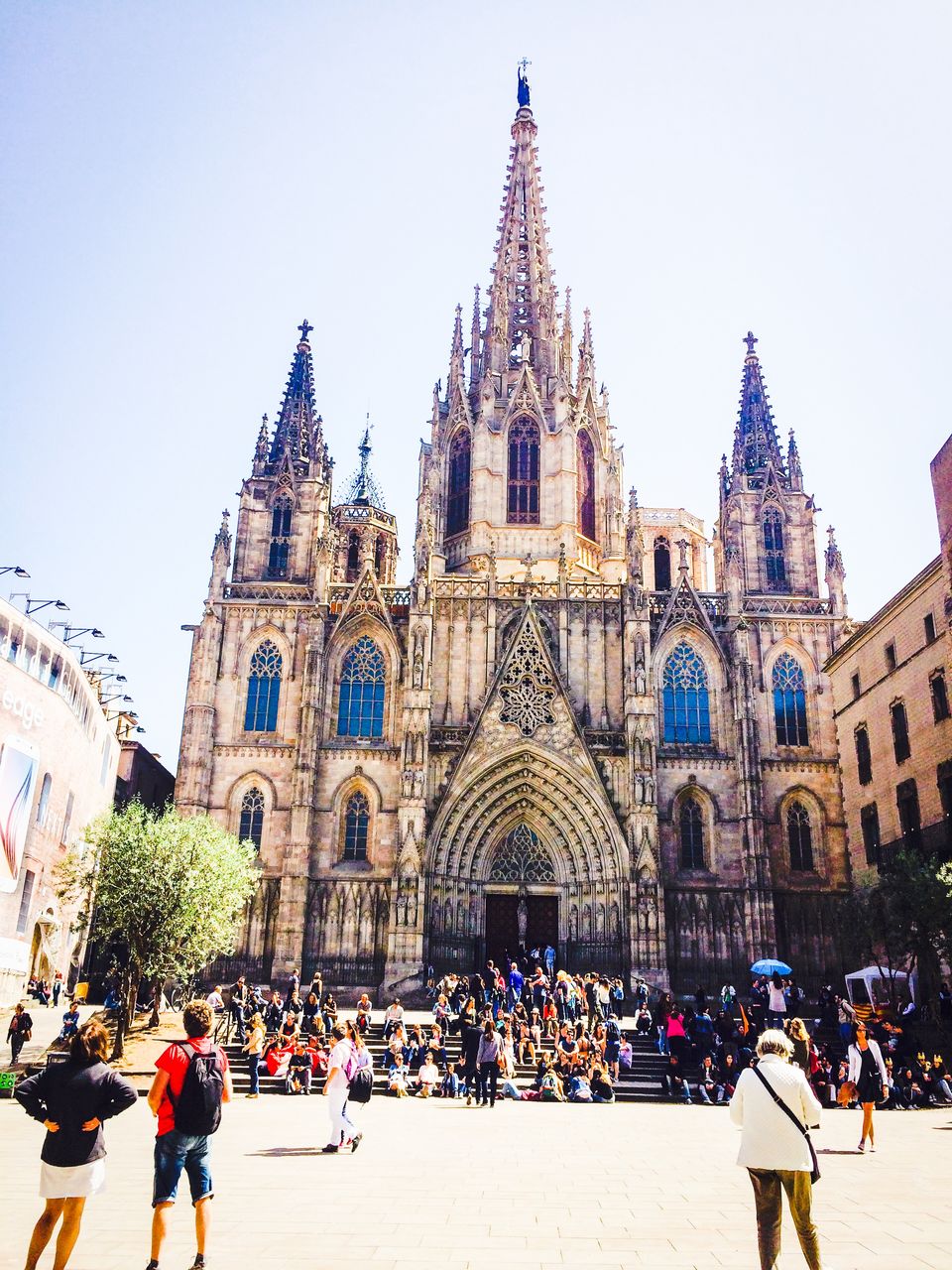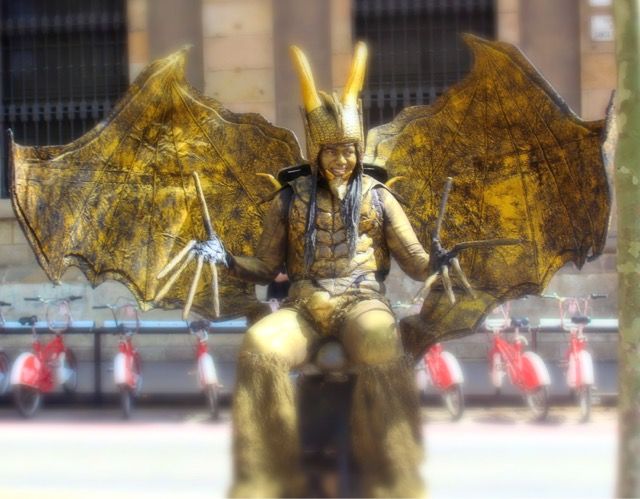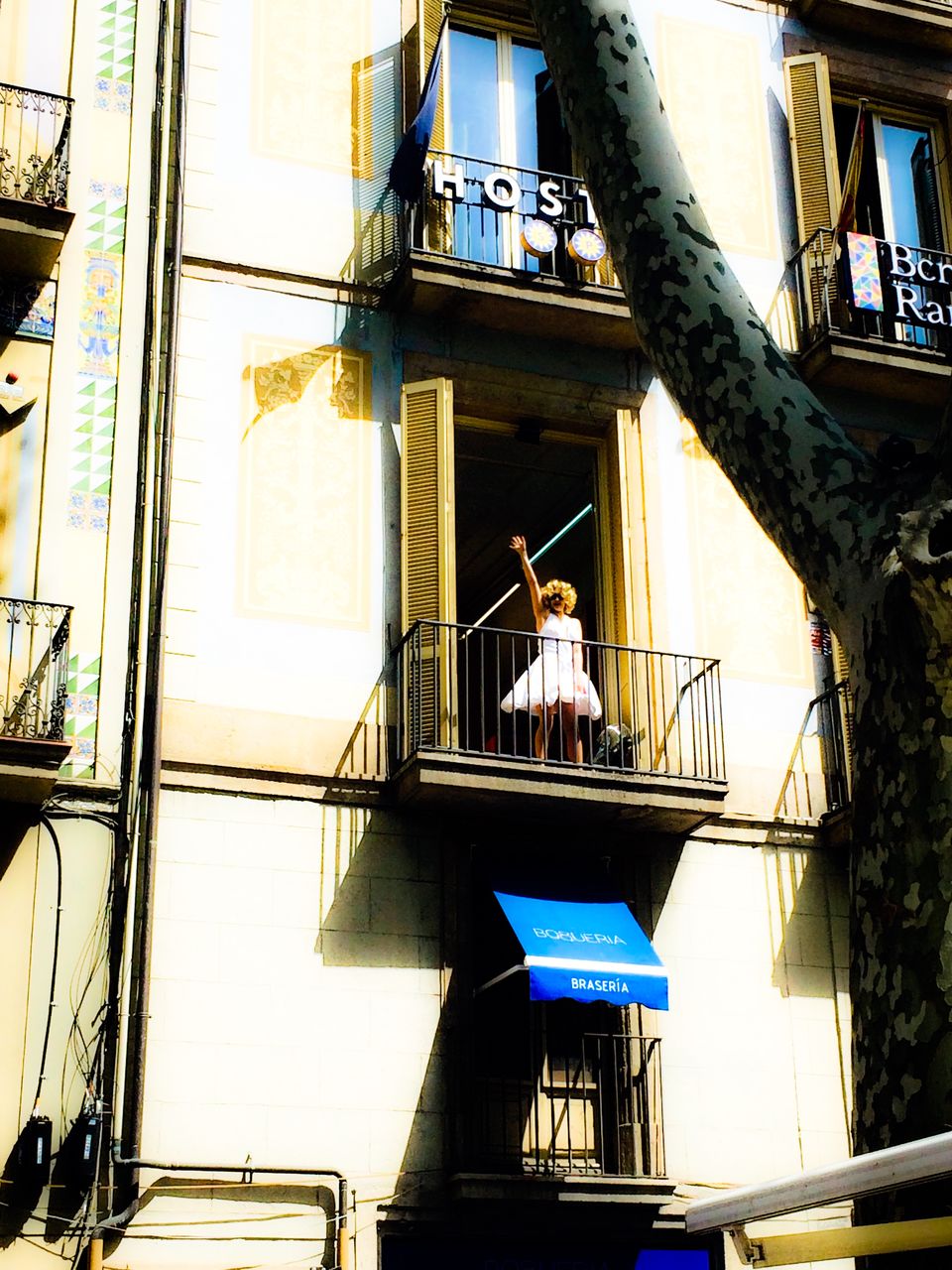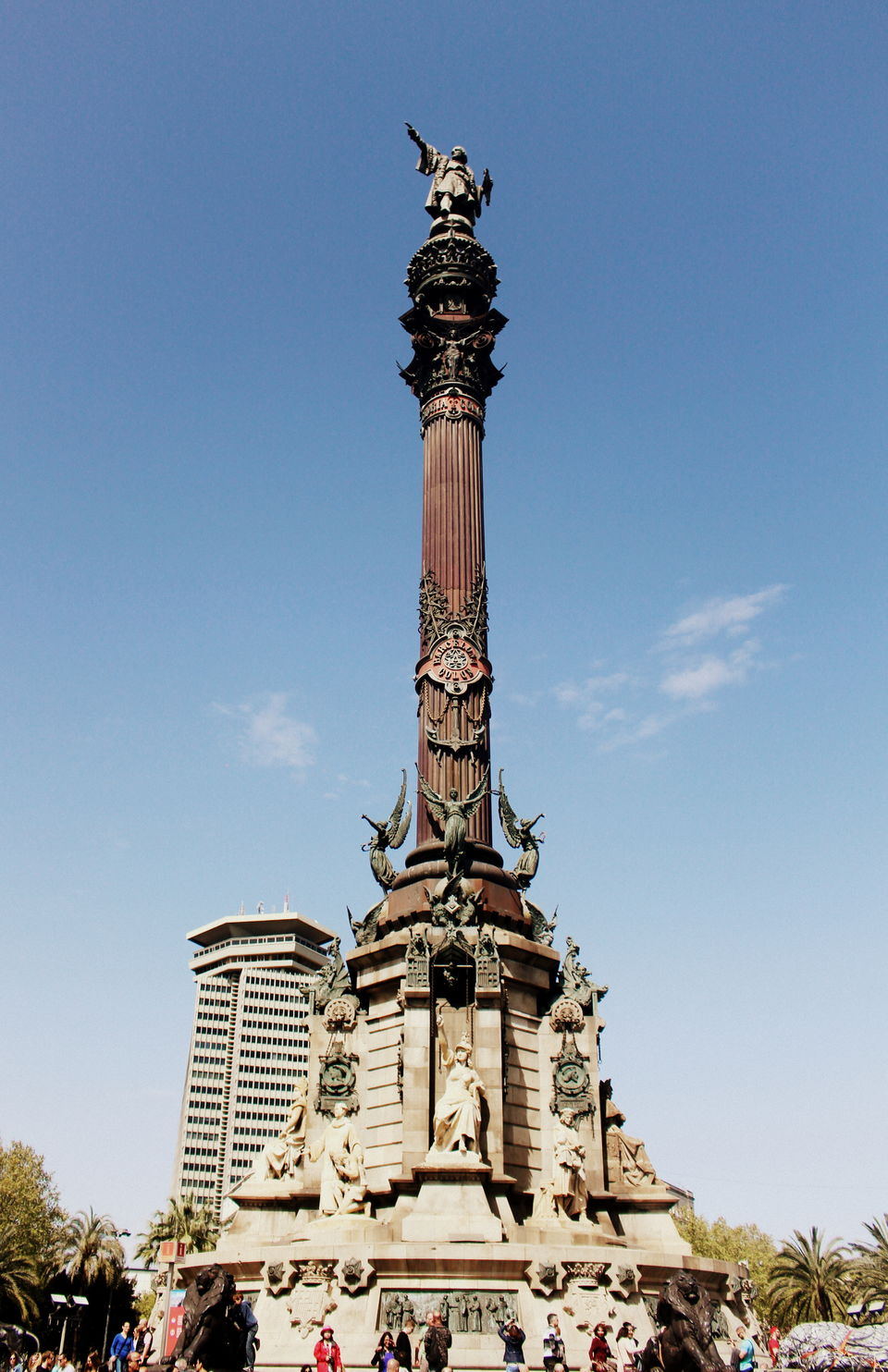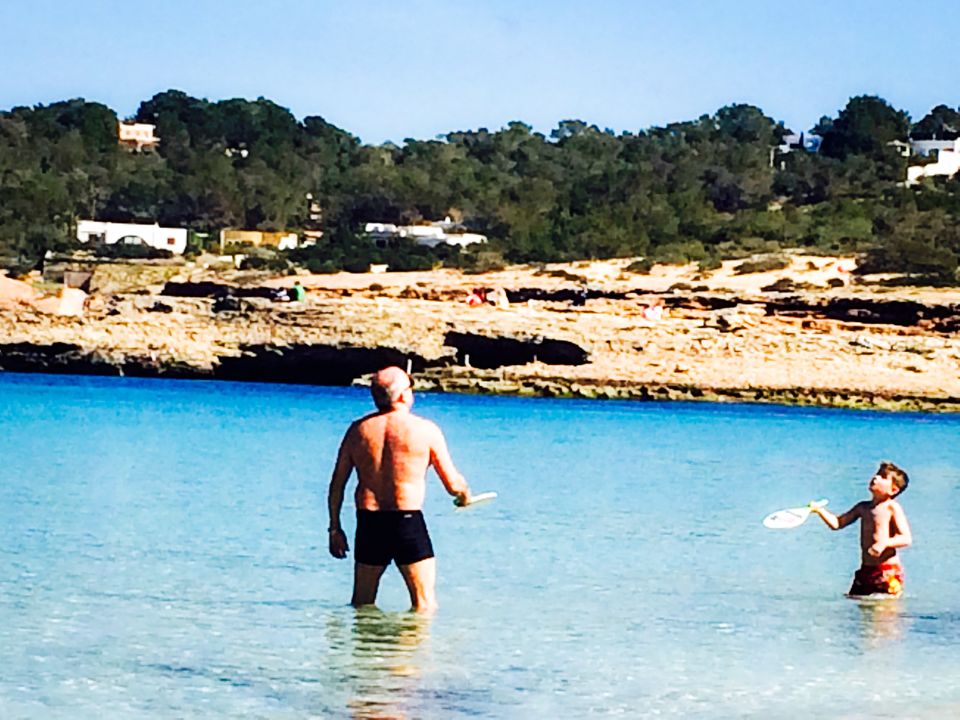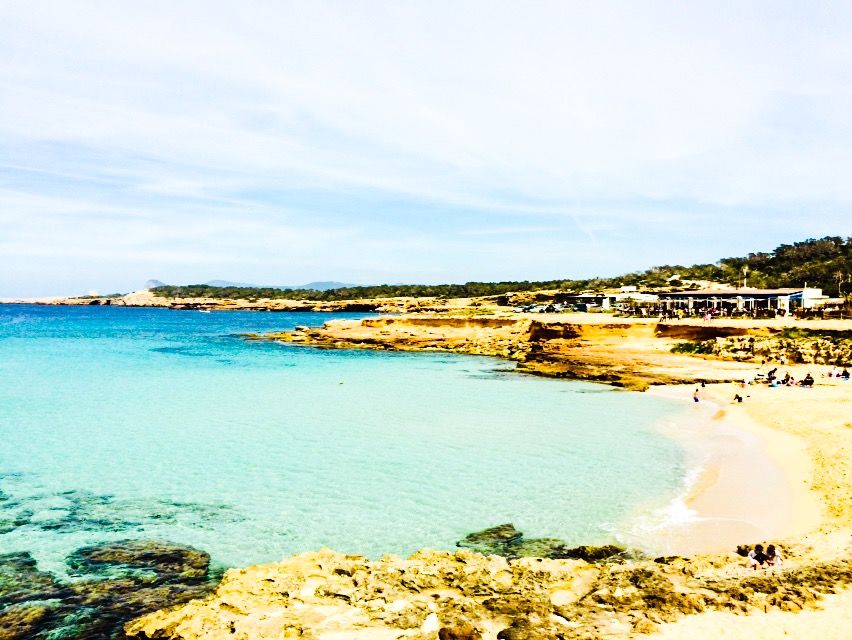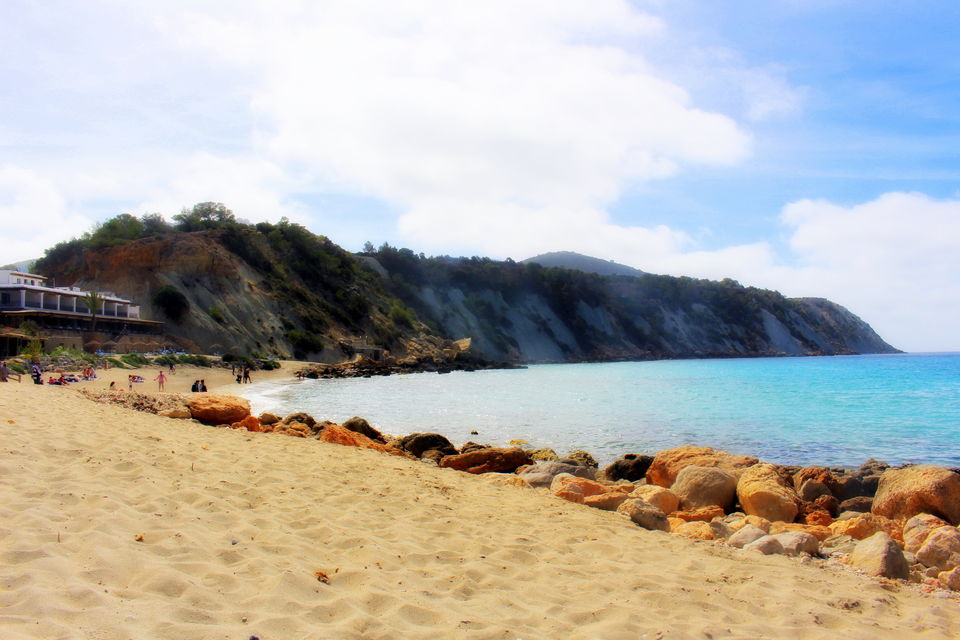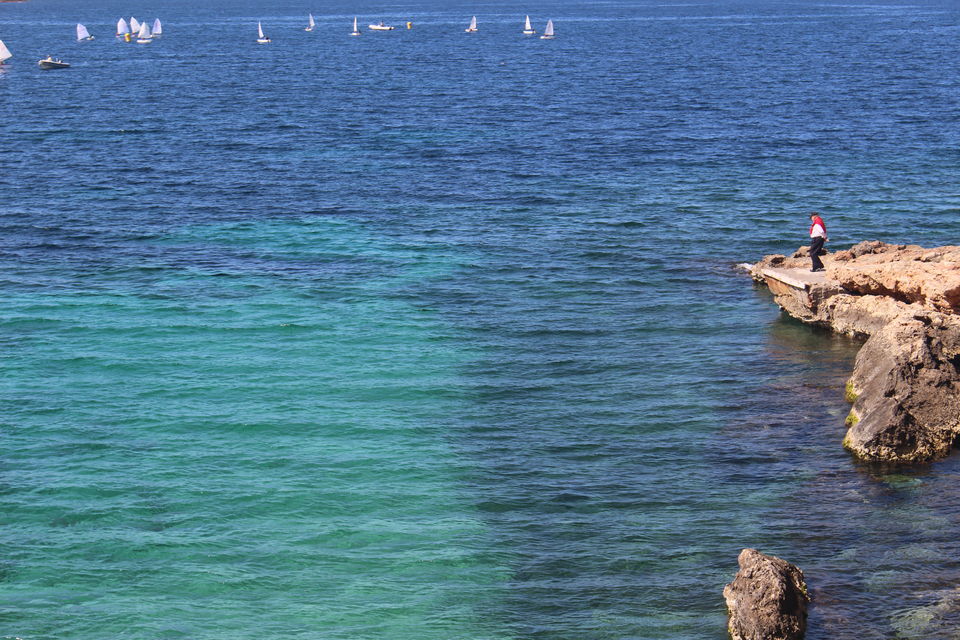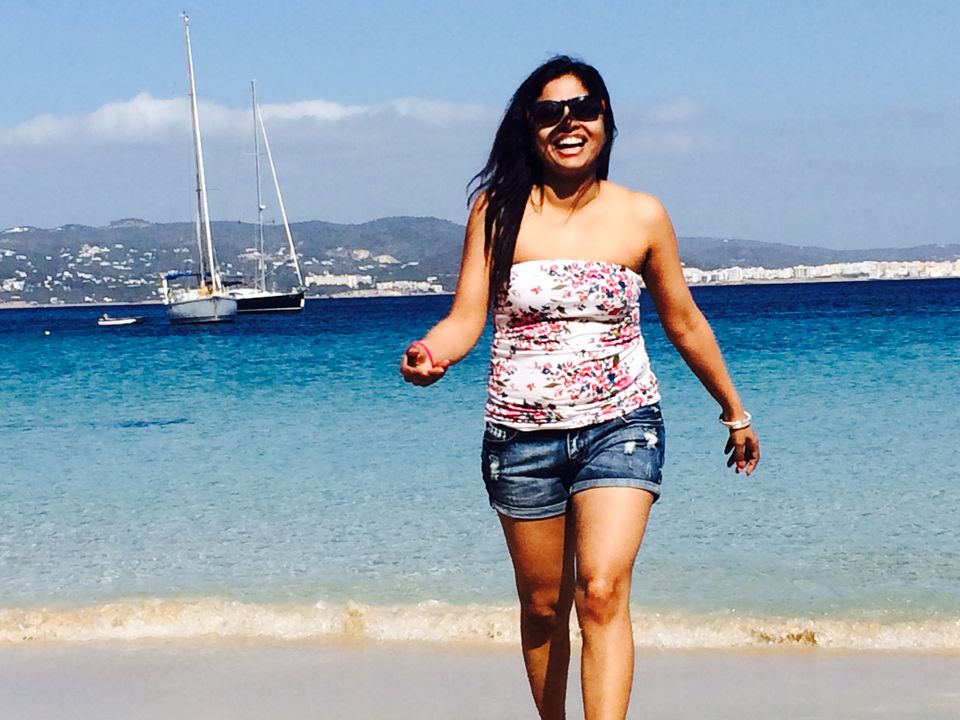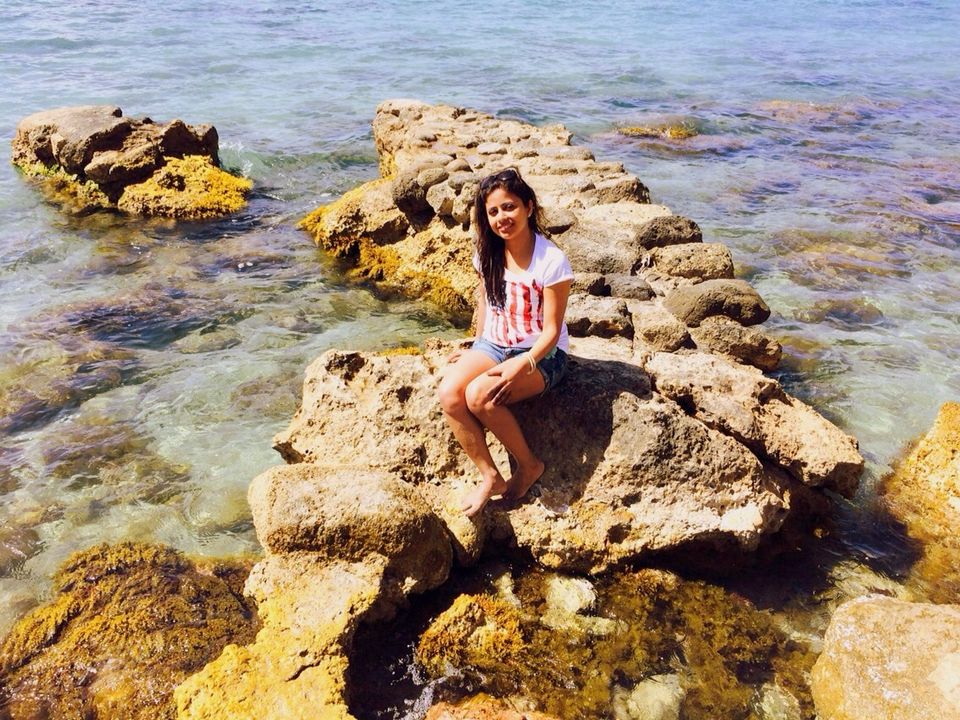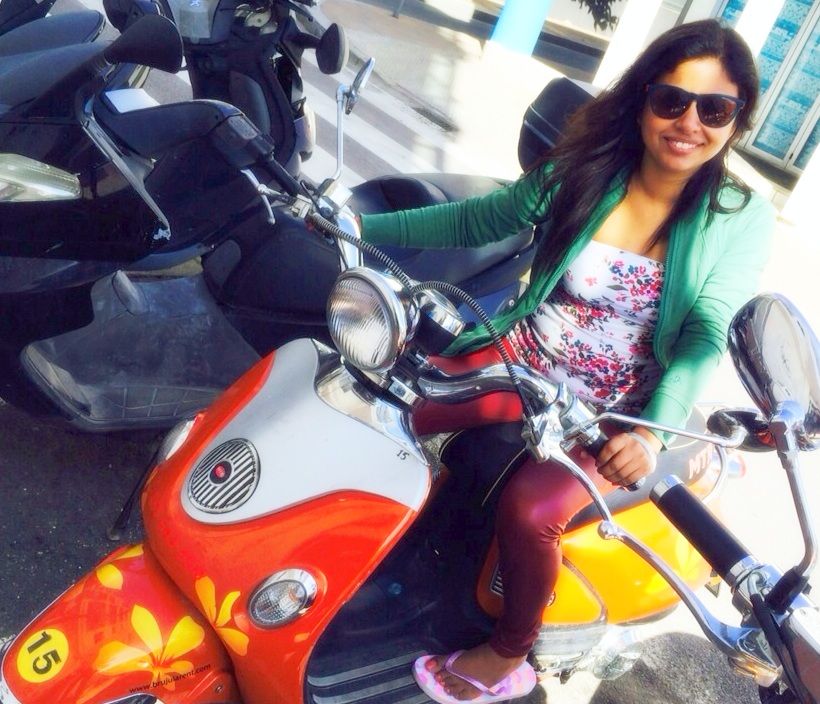 "A grandfather making castle in the beach sand with his granddaughter, waiting for waves to destroy it for a chance to reconstruct it; kids running to their parents with each enormous wave striking the beach; a girl engrossed in a love tale novel skidding under her polo hut with the moving rays of sun; listening to constant sounds of white seabirds searching for their food; and waking up to the sight of sea each morning - who knew God was giving me chance to see this & ahh..i so miss it!"
To start with, I would like to mention that the title for this blog has been suggested by my friend Shilpa without whom this trip would have been probably not taken and the fun you would associate with the title of the blog would definitely be incomplete! :)
Being Indians, you would know well, Ranbir & Katrina had contributed a lot to the Spain tourism, especially Ibiza, and both of us being beach lovers we immediately zeroed in on this place for our Easter break. And through all the travel reading in the past I had known Portugal to be an off-beat destination, but after a weekend's exploration on Portugal how exactly I ended up shortlisting Algarve remains a mystery to myself. :D
But then that's exactly what propels me to write this blog on our trip through Algarve, Portugal which was fun and beauty, much beyond my expectation.
Day 1: Landed in Lagos
We flew to Lisbon and took bus from Lisbon to Lagos - a small, pretty, quiet, laid back town surrounded by the roaring Atlantic Ocean (check Lagos city center pic); and what we were to learn during our stay the town smelled Portuguese from every corner, looked African and sounded British! By the way, not to forget our bus ride from Lisbon to Lagos which was anything but scenic, much to our disappointment. And it rained lightly throughout our five hour journey, which could have turned it into a romantic ride provided you were traveling with THE right partner ;-) but for us it just turned out to be more frustrating. 10 degree Celsius temperature, lightly pouring all the time and a room without a sea view! Certainly not what we were looking forward to! The check-in at the hotel was the lowest point of our tour I guess! Weather Forecast for the next four days of our stay did not seem to pump up our hope any better!
What immediately lifted our spirits a little was the fact that our hotel was right next to Praia Dona Ana (check Praia Dona Ana First View pic) - THE MOST BEAUTIFUL beach at Lagos (and possibly Portugal!) And of course very unique due to peculiar rock formations giving stark color contrast of golden rocks against the ocean colors. Now I just hoped for one damn Sunny Day during my stay to capture this amalgamation of colors in my camera and live with a beautiful memory forever!
Day 2: Beaches in Lagos
"Wow its sunny!" those were the first words the moment we got out of our hotel! So rather we ran back in, to the reception to give our day a more meaningful agenda. If you are at Lagos (or Algarve region in Portugal) the best way to spend your days would be snorkeling, scuba diving, kayaking, take tours through the sea caves and many other water sports which I am quite inept at mentioning leave alone doing! But atleast I did look forward to a lot of that stuff just mentioned. Unfortunately for us wind was too strong, the tide too high and the sea extremely aggressive leading to no sea based activity at all. The best part of beaches in this area is that they are surrounded by cliffs. When I stood at the top of the cliff 25 kph would be strong enough to make me walk on my own. And the moment I get down through many stairs to the beach, there would be nothing! No wind! That dreading sound of the wind that made me want to run from the place was nowhere to be heard on the beach! All I could hear was the sea and all I could see was the sun and all I felt was the warmth. It was a lovely start to what was going to be a beautiful day at Lagos. (check Praia Dona Ana Day View pics)
Ideally, a day in Lagos is incomplete without capturing the view from Ponta da Piedade. If you would google that you can see top view of the sea caves and it is spectacular! But what is definitely required for that view is sunny weather and silent sea -  out of which we certainly did not have the latter and wasn't to come for us either in the coming days :(
Late afternoons and evenings are best spent in the city center of Lagos with numerous bars and cafes in their lovely European streets. One of them worth mentioning here - which was actually nearer to Praia Dona Ana - 'O Amigos' - small cozy place and an entertaining host, who could only say "shukriya" (Urdu for thank you) in the name of Hindi. He used it after every sentence thinking that's what we loved to hear in India! Nice variety of cocktails - customized to your liking ;-) - tasty food and anecdotes from the host - you wouldn't know when and how the time flew by at this place.
Day 3: Drive to Sagres & Vila Do Bispo
Well weather and sea both didn't support us. But our fun was going to be two fold still because we rented a car! And this was going to be my first right hand traffic drive. It was funny at first because every time I had to change gear I hit my left hand in the door! Putting the gears in mirror image was difficult to start with but once I got a hang of it each gear was worth each second it helped me spend bathing in the sun, feeling the sand and sipping varieties of Sangria across the Algarve. (check Fun Ride pic)
We visited Sagres - anciently known as End of the World for its unique placement within cliffs which saved it from being conquered through sea route, and Vila Do Bispo and possibly all beaches that were on our way. (check Sagres Lighthouse pic, and Vila Do Bispo Beach pics) and well that's where our rented car came as a relief to us. The distances between places were huge and we practically failed to spot much public transport.
What is also unique about each beach in this region is that they are earmarked for a certain sea sport or sea activity, for example the ones near Vila Do Bispo or on way to Sagres were mostly for surfing. It was a treat to the Indian eyes to watch little kids surfing with much dexterity, a view we generally don't get in India!
Day 4: Drive to Carvoeiro, Benagil, Portimao
The sea was still roaring, but the sun was just perfect for another round of sun and sea bathing and we headed off early morning towards Portimao. We visited the beaches in Carvoeiro and Benagil. Sea caves in Benagil are the most popular site of this region. It was the images of this place that called us to this region. I have read through various posts on various forums on internet that a serene sea is must to get to the cave as the only route is through sea, and also I learnt upon going there that going to the sea cave in a windy weather might not be as challenging but there is high probability of the  boat getting stuck in the caves during high tide. Best would be to rent kayak at Benagil and take a kayaking tour to the sea cave as it gives one longer time in the cave and an opportunity to see different shades of water changing with the movement of sun throughout the day.
We stopped on our way to visit the famous Fiesa Sand Sculptures (see Sand Sculpture pics) in Pera. If you love art in any form, you would love this place and of course an amazing place for kids midst all famous cartoon characters. And then we headed off to Praia Gale (check Praia Gale pics) - a long straight beach - not many cliffs - and surprisingly had a quite a few beach shacks. I had had my experiments with food since I have been on this trip, but his was going to be a blind date with my lunch. I ordered Clams with Garlic Bread as it was Chef specialty and the only description I received from the waitress was "its seafood". (check My Blind Date with Lunch - Clams pic) I had a fun lunch picking each one  of them from its shell and relishing till I was tired of eating but not full!
The day ended at the bar of our hotel listening to lot of good English music - I mean it came to myself as a surprise, I was never an English music fan (I'm really Bollywoodish!), but after spending considerable time in Germany, English music was such a welcome change and it felt like my own! We had also realized throughout our stay that most of the hotel guests and fellow tourists all around were British, and probably a good reason for much English speaking Portuguese population around and lots of English music to soothe the ears.
Gossiping through the night with the bartender, we already got inspired for our next trip - a sea cruise cruising over multiple countries. (don't get jealous, we haven't yet planned!)
Day 5: Finally some sea activity & return
Finally the sea went down and the sun went up giving way to a calm, warm, sunny day. People were already out with their kayaks in their swim suits and donning their sun shades.
We did manage to go on Grottes (meaning sea caves) tour (check Lagos Sea Cave pics) - the boatman also shows you around all the beaches of Lagos from the sea - Sexy and serene at the same time - that's how that picture will always remain in my mind of the Lagos beaches.
The high point of our trip was Dolphin watching in the Atlantic - well I know that we can see them in Goa too! But I hadn't! and what also built up the excitement was a two hour long journey into the sea and a comment from a fellow traveler "I have been six times on Dolphin watching trip and have never seen one!"- which had totally left me hopeless! And then from far away for the first time I saw a Dolphin jumping - in its natural habitat - without any training - I almost screamed with excitement! The happiness that I found in their playfulness made me leave Lagos at a high note which I will remember for a long time to come.
Day 6: In Lisbon
We spent one day in Lisbon. Our primary agenda for this stopover was a visit to "The Christ the King" statue - one of the wonders of the world. We eventually didn't make this trip due to shortage of time in Lisbon and the advice from couple of locals to visit more historic areas of Lisbon. We took the much talked about ancient Tram 28 (see pic Tram 28 Lisbon) for a two hour tour around Lisbon - which we totally regretted! It took us through narrow streets - the likes of which we can find everywhere around in India :) and the driver had to stop numerous time to wait for parked cars to be moved, dumping any little enthusiasm we might have picked on our way.
Thankfully we spent a long, lazy afternoon at Praca do Comercio square (check Lisbon Square pics) eating Chicken Pizza for the very first time in Portugal (they have absolutely no chicken dish in Lagos!) and sipping the last sips of Sangria before going back to a normal life again!
This Portugal trip was preceded by a short stay in Barcelona - a city I fell in love with and would still want to visit again; and a not so short trip to Ibiza. It wasn't the party season at Ibiza, but for the beach lovers reading this blog I am also posting my Ibiza & Barcelona pic collection - hoping if not the blog, the craze to get yourself captured in these beautiful frames invites you to these places soon!
Some tips and learning from my beach trip to Mediterranean and Atlantic:
Carry a 90 SPF water resistant sunscreen! Especially applicable for Indians (or people from warmer nations) - because our skins soak comparatively larger amount of radiation. We could not find anything above 50 SPF in Germany and our skin burnt after our trip under warm water and started getting peeled off - which was not an after effect we looked forward to after such a wonderful time!
Nearest airport to Lagos is in Faro - and not Lisbon. So, if you are really not that keen on visiting Lisbon (I wouldn't recommend Lisbon to anyone either!) better plan via Faro.
You can also visit Lisbon via Day tour from Faro or Lagos. And if you have too many days at hand you might as well take boat.

Rent a car in Portugal - is best done at airport. We got it for 30 EUR a day in Lagos whereas we heard from fellow tourists that they got it for 10 EUR a day from Faro Airport!

If you really want to cover lot of beaches in Algarve, 5 days is less! Try to split your stay between Lagos and Faro. Nearer to Faro is another beautiful island called Tavira which is must visit.

For Lagos I would say go with my choice of the hotel. Hotel name is Carvi hotel

Sun and Sea are at their best in Portugal in the summer months following May. However, for travelers coming from much colder regions (like Germany ;)) any time of the year in Lagos would be a welcome change.