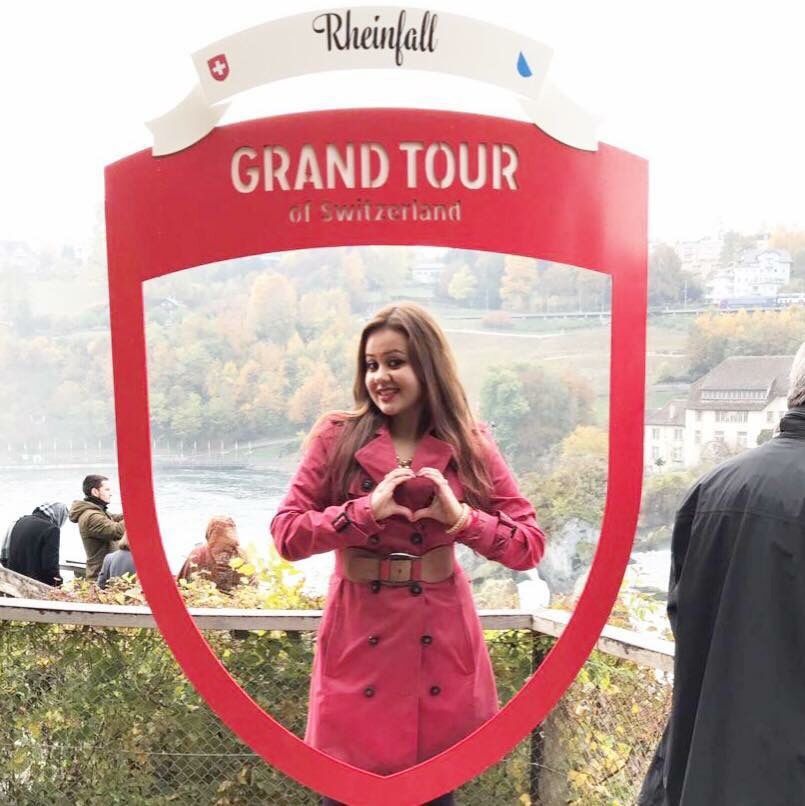 Ciao Vacationers!
Now since I am an "Earned Leaves Traveler", I am mostly on stringent vacation timelines. So, all I could give to Zurich on my 21 days Euro Honeymoon were 2 days!
If entire Europe is nature's treasure trove then trust me Zurich is definitely one of the finest gem in there! In this blog I will walk you through my journey across this largest city of Switzerland which for us Indians I guess is the synonym for "Perfect Honeymoon" (all thanks to Yash Chopra ;))
Hotels
Zurich is one of the major economic centers in Switzerland and like most of the Western Europe nothing is actually "cheap" here. Also, for someone who is earning in INR any figure with a dollar, Euro or Pound sign is expensive! Since we were on our honeymoon, hostels were a NO. Though I would highly recommended them if travelling solo or on a budget as the hostels in most part of Europe are pretty safe, economical and at the same time offer an opportunity to hang out with some like-minded fellows! After searching for hours over various websites like Makemytrip, Trivago, Tripadvisor, hotels.com etc., I came to know that a decent hotel in Zurich will cost me around INR 7K per night and after an extensive research I settled in for Park Inn (near the Zurich airport; provides free shuttle to and fro the airport; it is also walking distance from Rumlang station that connects to Zurich city center via 15-20 mins metro journey) for Day 1 stay and Uto Kulm for Day 2 stay (Yess, I picked different hotels for each day all because I could not stop myself from booking Uto Kulm after going through this hotel during my search, just go through it once and you will understand!)
Getting to Zurich
I entered this exquisite city from Nice (France) via Swiss Airways which costed me around Rs 9K being booked 2 months in advance. A huge myth – "Eurail is cheap". Eurail is the way to go if you are planning to stay in Europe for a long duration and thus wish to use for most of your transits; that too only if you book your travel way in advance. Otherwise it will be as costly as taking a flight or sometimes even costlier. Keeping in mind my strict timelines, Air travel was the way to go! It also gave me an opportunity to get a bird's eye view of this appealing city which was pretty green in October.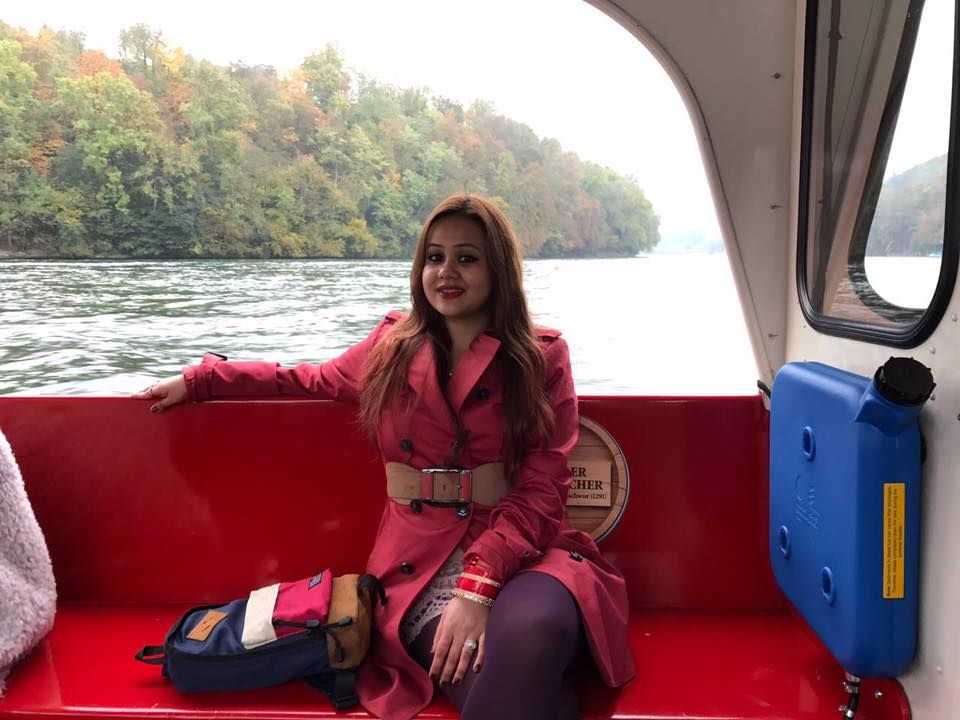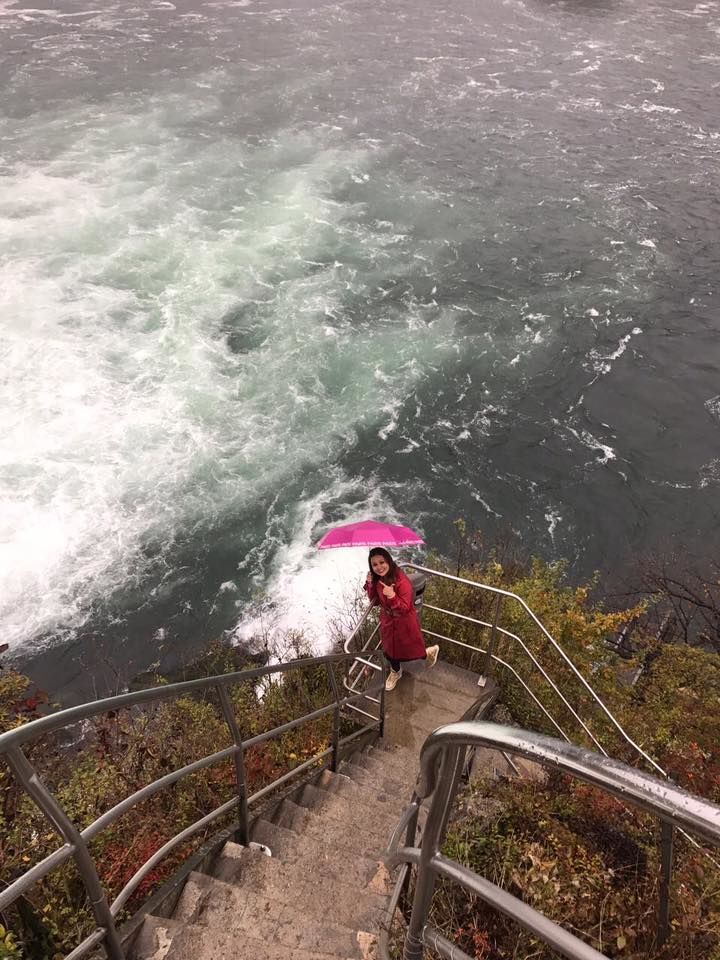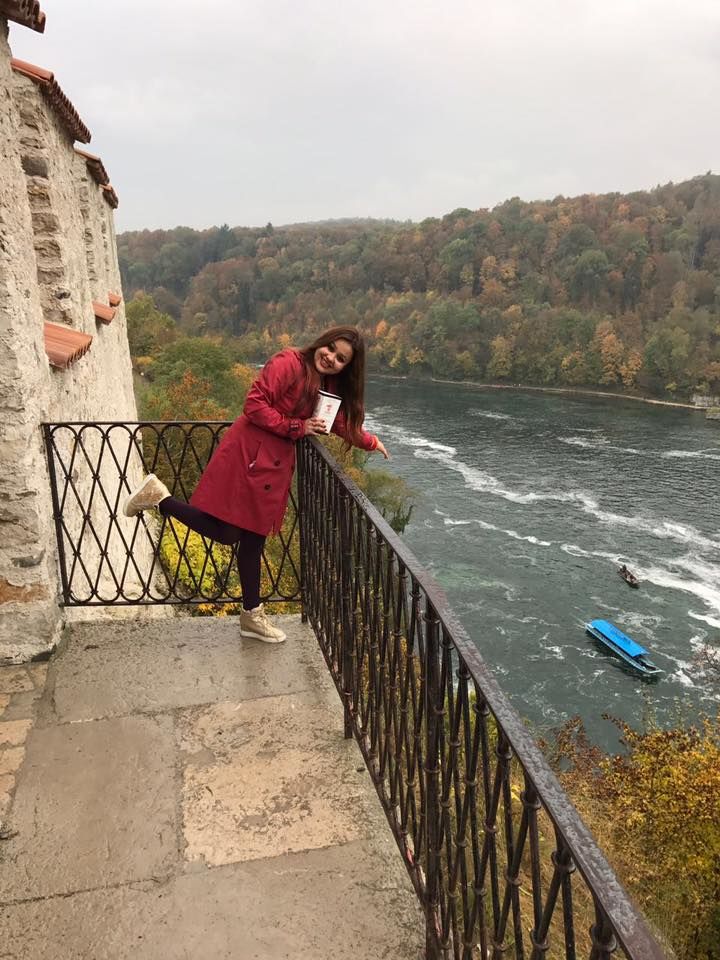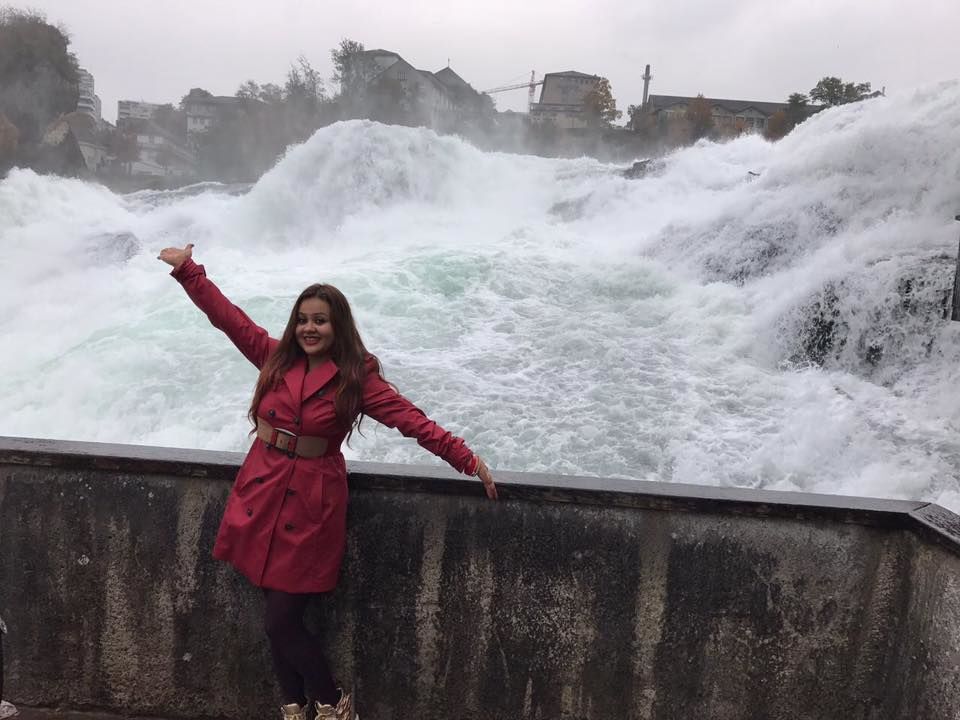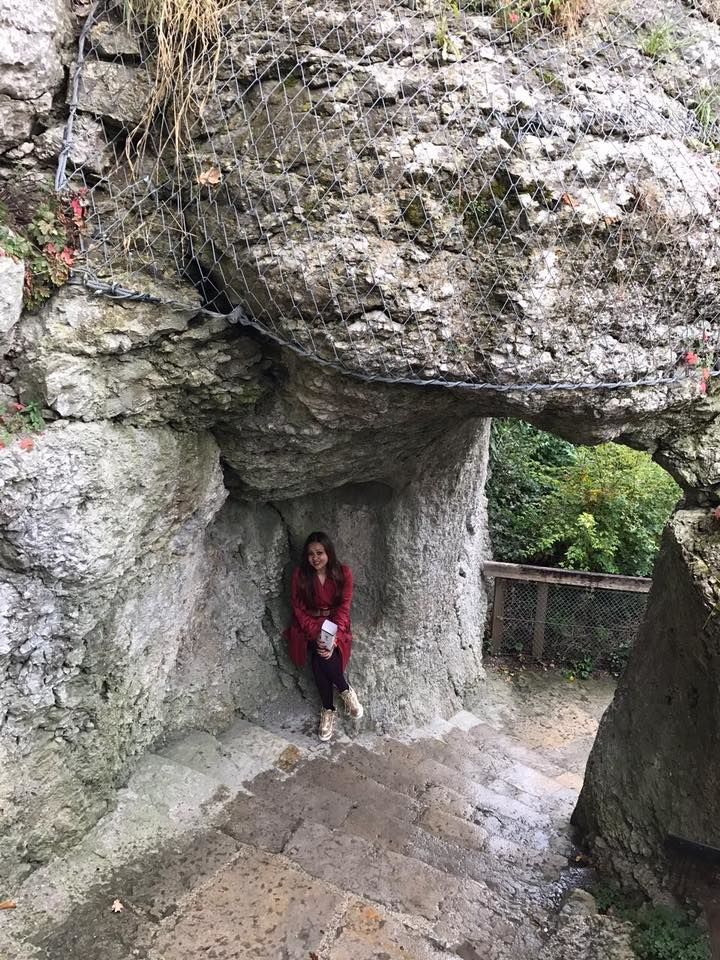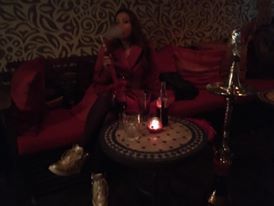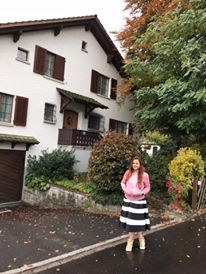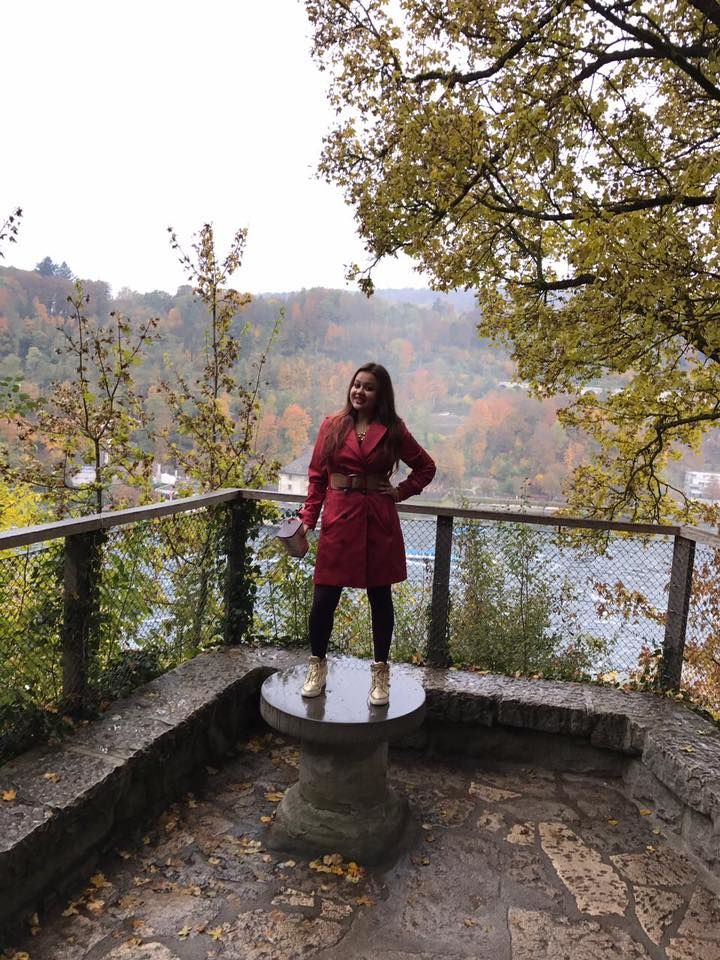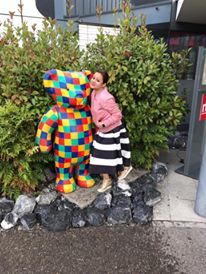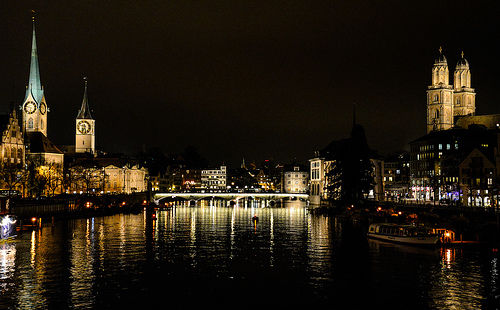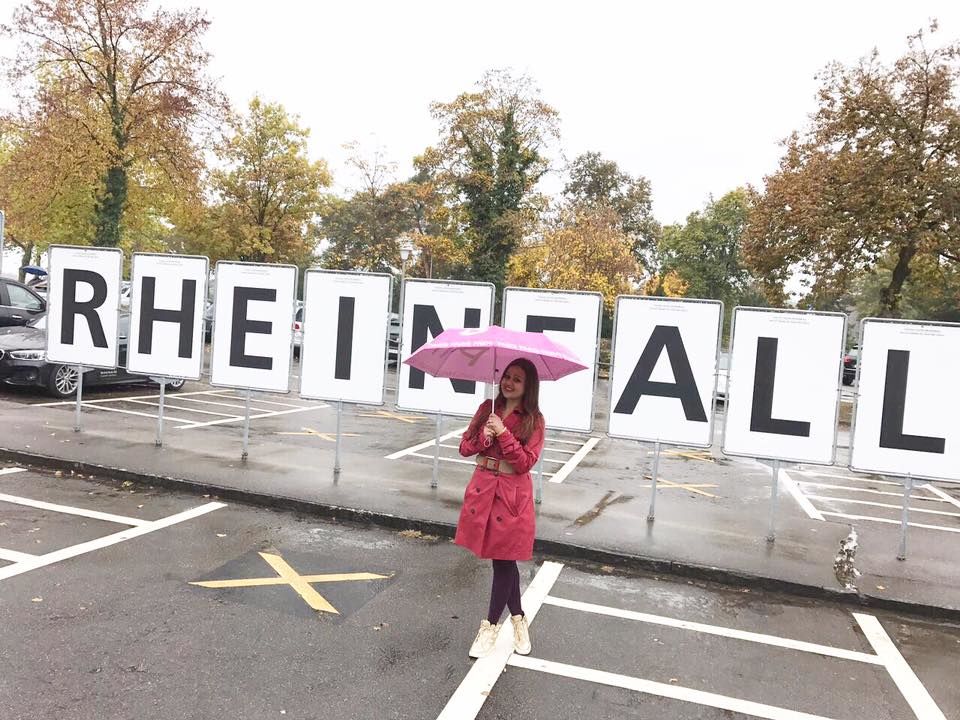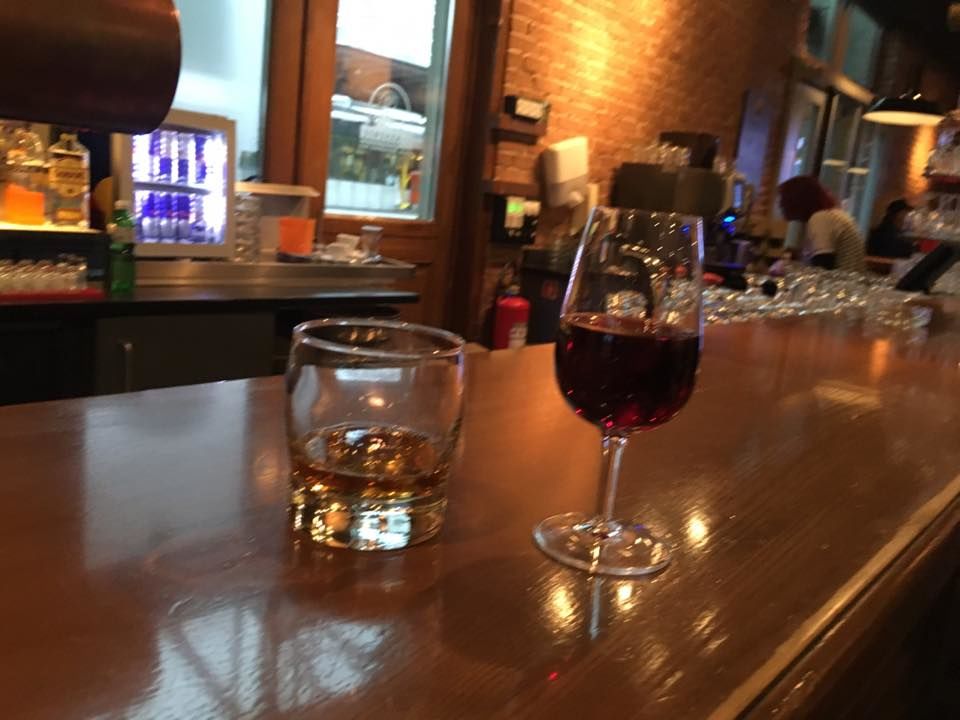 We landed in Zurich at 8 am in the morning (just 2 hours flight from Nice). We had already informed Park Inn of our arrival so the hotel shuttle was waiting for us outside the airport! We were standing at the reception desk at 9 am but finally checked in at 11.30 as there was no vacancy and the check in time in most of the hotels in Europe is 2 PM, Note - The hotels here are strict (most of the times) about their check in and check out timings. We decided to use that time and started to explore the nearby area on foot which is the best way if you are in Europe where the scenery and climate both are apt for a romantic stroll. The hotel has a 24*7 McDonalds adjacent to it; also when you move out of the hotel there is a mini mart on the opposite side right on the road that leads to Rumlang station. For reaching the station you take a right from hotel move straight and then take a left and voila you are there! We gazed at the beautiful houses, "Heidi Houses" I like to call them on our stroll around and within few hours I just fell in love with this amazing place where everything that you see mesmerizes you. We checked in finally at around 11.30 am and yes, the room was decent with a view of the adjoining farms (green and more greenJ). After a quick shower we were all set to hit The Rhine falls.
The Rhine fall: We came to know that the Rhine fall is not part of the city pass which is pretty cheap for 2 days, around 23 CHF per person. So to get there we had to buy the ticket directly from the central station which costed us a whopping 100 CHF after a lot of hustle and bustle and explanation from the helper at the station, but I still feel there could be cheaper tickets to reach there. Since we had no time to waste (the fall entry closes at 6 PM) we just bought the tickets suggested by the helper. After all, we did not want to miss seeing the largest plain waterfall in Europe. The train ride was around 45 mins from the central station to Schaffhausen (the beautiful town where the falls are located) with a change of trains at Wintherthur station. The entry to Rhine falls is via a castle and the entry fee is 5 CHF which you are required to pay to use the path that goes from the castle passing through some romantic spots into a point from where you can get "that view" of the falls which took all my tiredness away and all I wanted was to just keep gazing! We also opted for a boat ride (25 CHF to and fro) that took us to a tall rock situated right in the middle of the falls from where one can get a 360 degrees view of the serene surroundings. There is an open dining restaurant too in the castle and several nice and chic places around where you can spend your entire day but since we had other plans we could not stop there. We took the train back after having some quick wine booster at this lovely little bar called "Brasserie" which was on the Wintherthur station from where you are required to change the trains to reach central Zurich.
Central Zurich and Zurich Lake: The first thing we did once we reached the central was "Lake Visit". The Lake looked magnificent, we had a stroll around the nearby area and all of a sudden I had this craving to smoke Sheesha, so I quicky searched for a good Sheesha joint and my search brought me to a quaint place which was very close to the central station called "Dune Sheesah Club". Locating this place was quite a challenge and we had to call the owner several times to guide us and also I would not deny that the roads which lead to this joint were pretty spooky and at one point we just wanted to turn back and go to some usual fine dining but I had already decided that I was not going anywhere without having a Sheesha in Zurich ???? We finally reached the Dune's and we enjoyed our time there smoking the Sheesha along with red bull and vodka (they do not have a huge menu when it comes to food only 2-3 items which did not interest me much). On our way back to Rumlang before boarding the train we decided to hang out a bit more as we were hungry and so we stopped at this Chinese restaurant very close to central station called "Beyond", where we had another round of wine but this time along with some delicious Chinese food!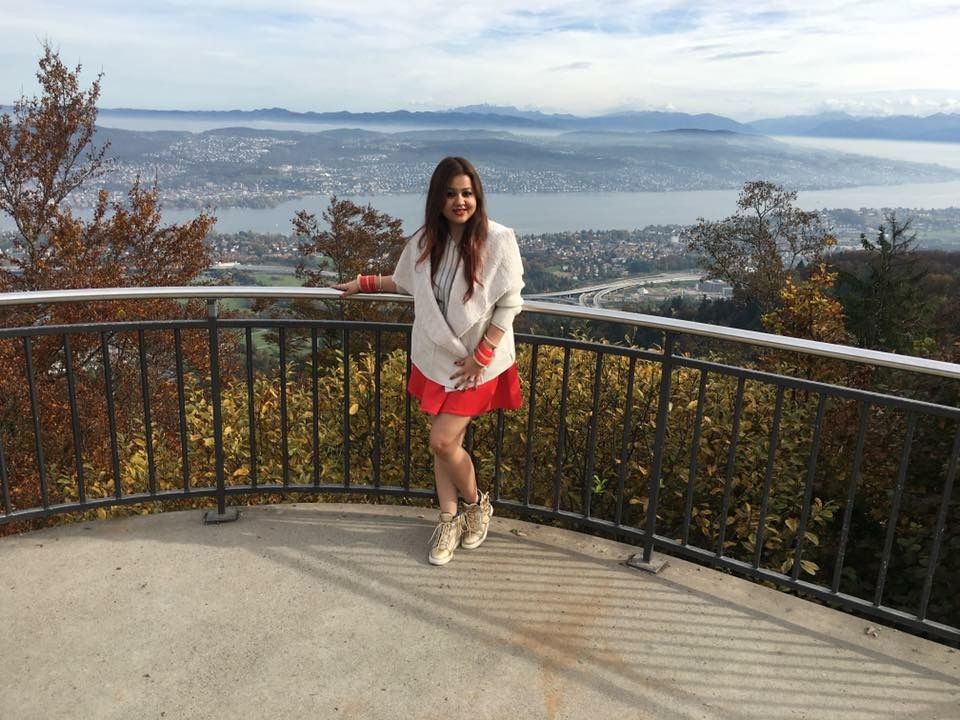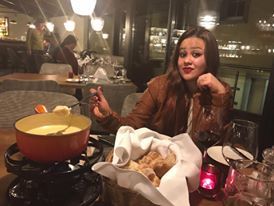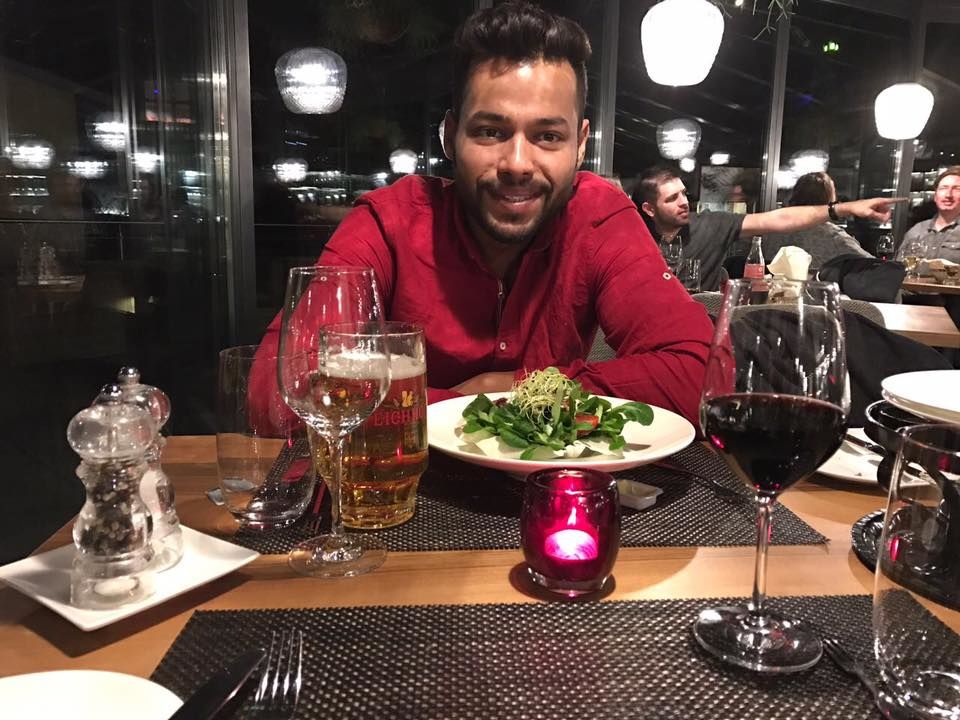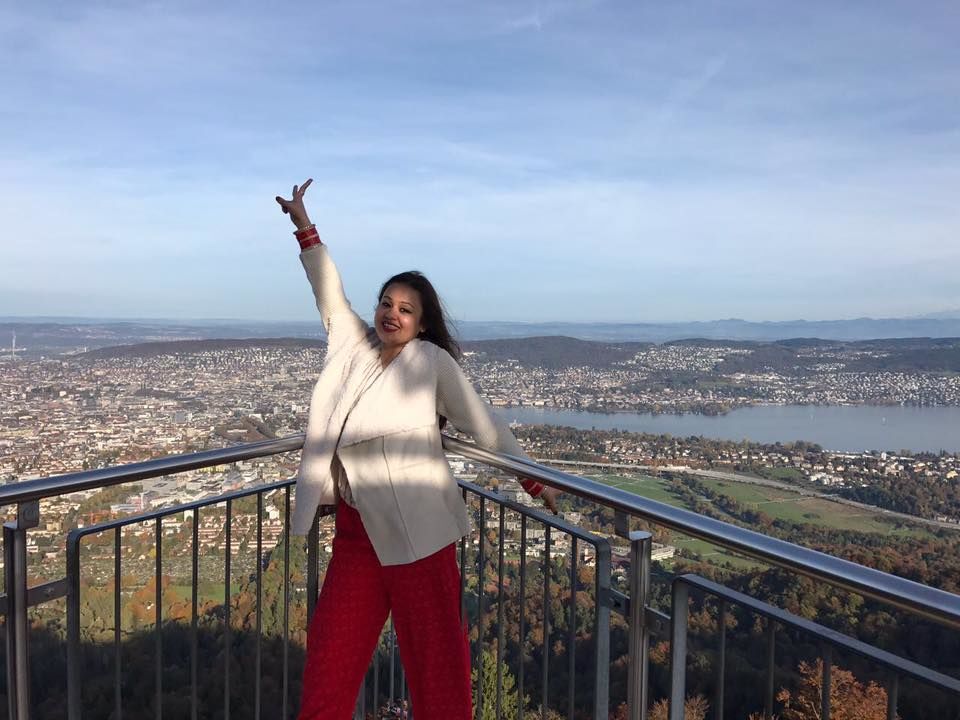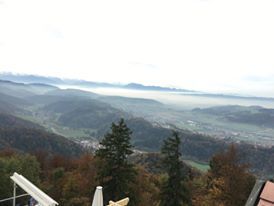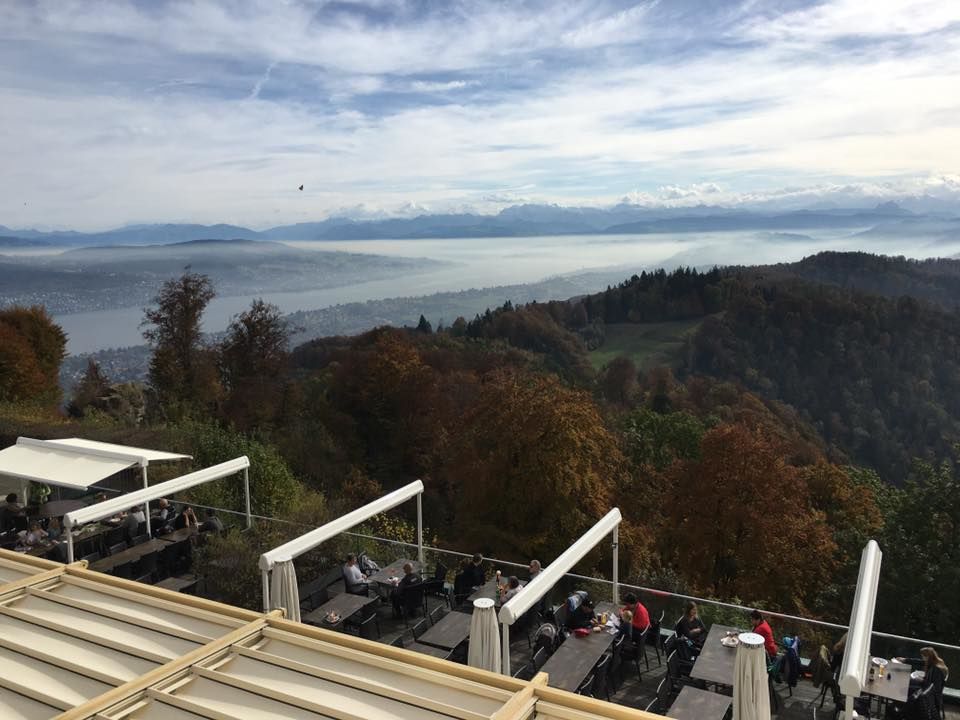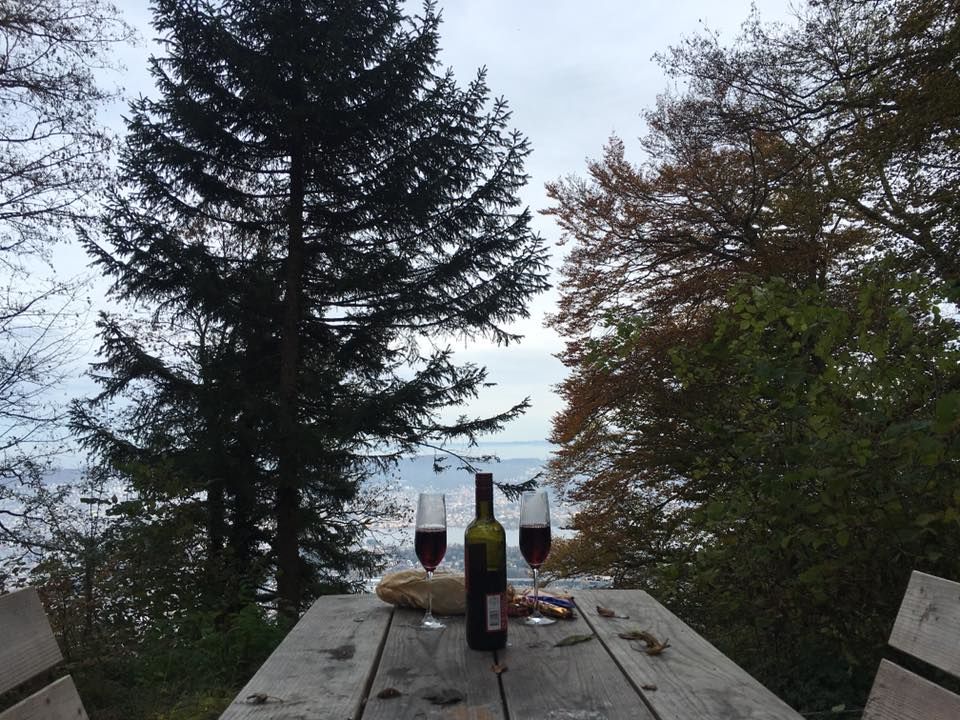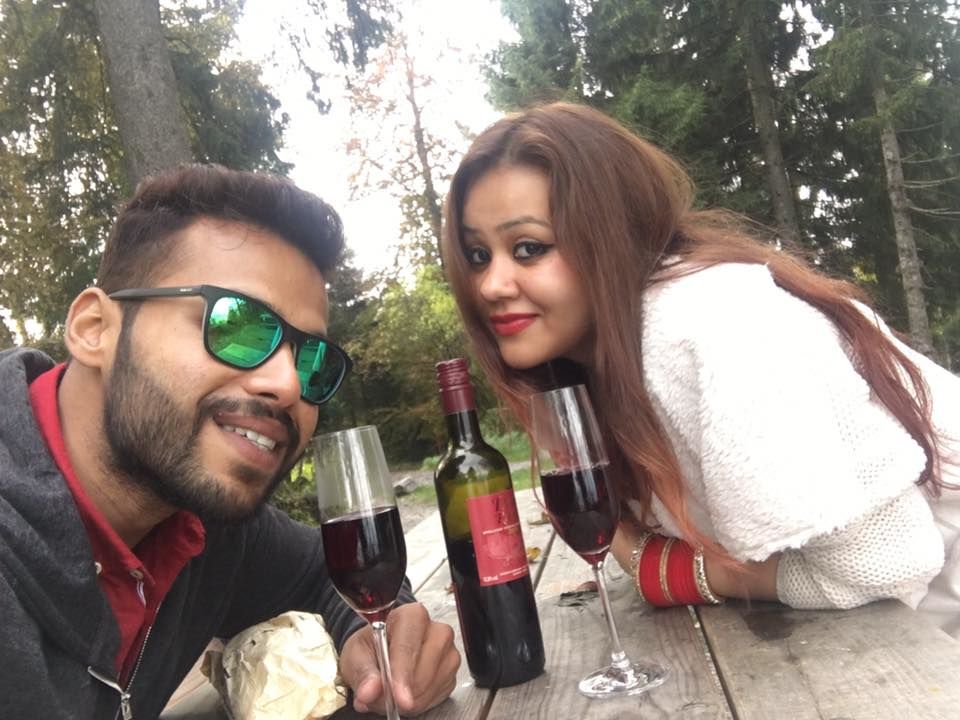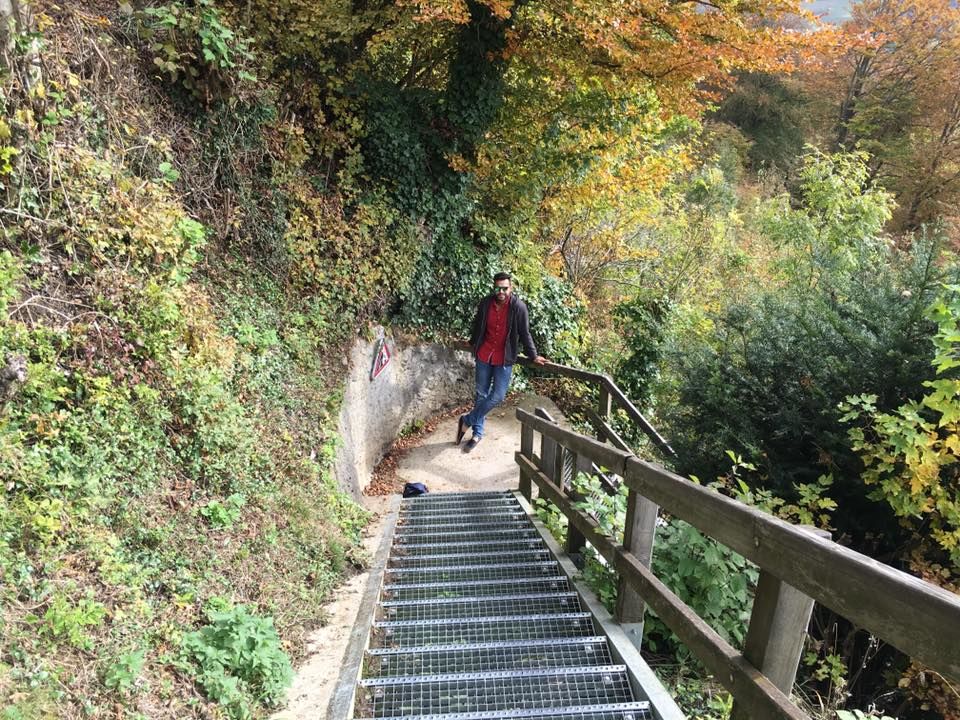 Uto Klum: I was very excited to visit Uetliberg , the Top of Zurich; and even more excited to spend my night at the only hotel there called "Uto Kulm". The train journey to Uetliberg is part of the day pass so it is easily accessible and cheap. We got down at the Uetliberg station and right at the station was a small beautiful café. We decided to come here after check-in. Hotel had sent a car to pick us up as we had suitcases and could no hike with those. The hotel was right at the top and the "view" was something that could not be described, I would just say that it was the most breathtaking sight in my entire 21 day Euro Trip! There is a tower here that gives 360 degrees view of Zurich city and it is free for the hotel guests! We decided to sit at the barbeque place that had a romantic city view, opened our wine bottle and finally I got that honeymoon-wali feel J We also hiked around the nearby areas the remaining day including the café at the station. We dined that day at the hotel's restaurant called Gmüetliberg, where I settled down for the traditional "Heidi Meal" - Cheese and garlic fondue with Merlot along with the night view of the Zurich city from the top!
Once again, our time was up in Zurich! Another city awaited our arrival and with a happy heart and relaxed soul we bid adieu to this Swiss beauty with a promise to visit again! HASTALAVISTA
Stay updated on my escapades!! https://www.facebook.com/earnedleaves/