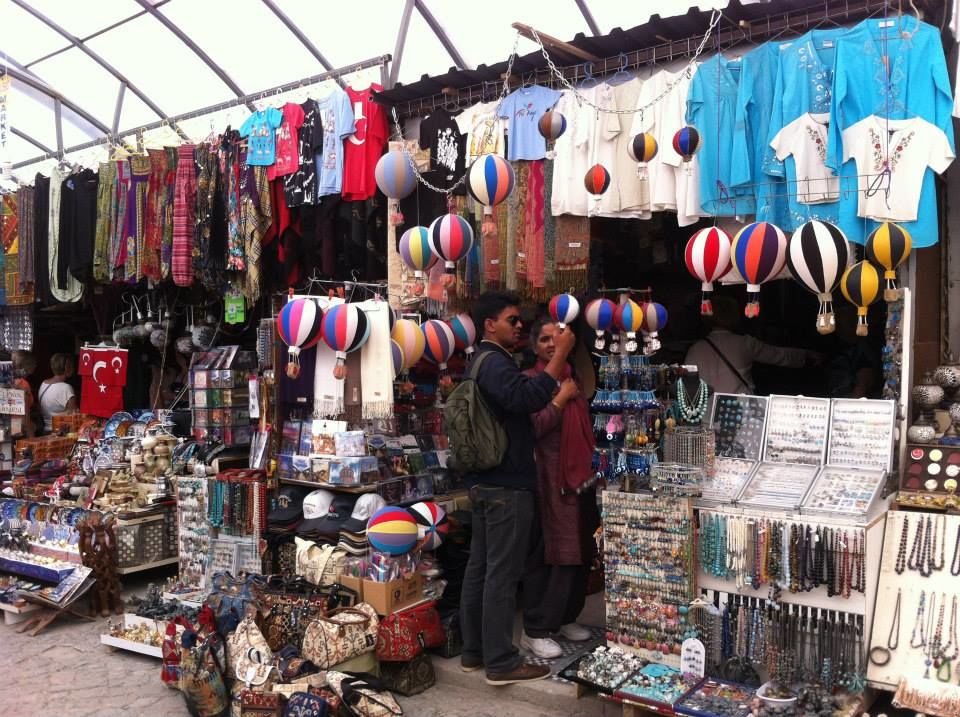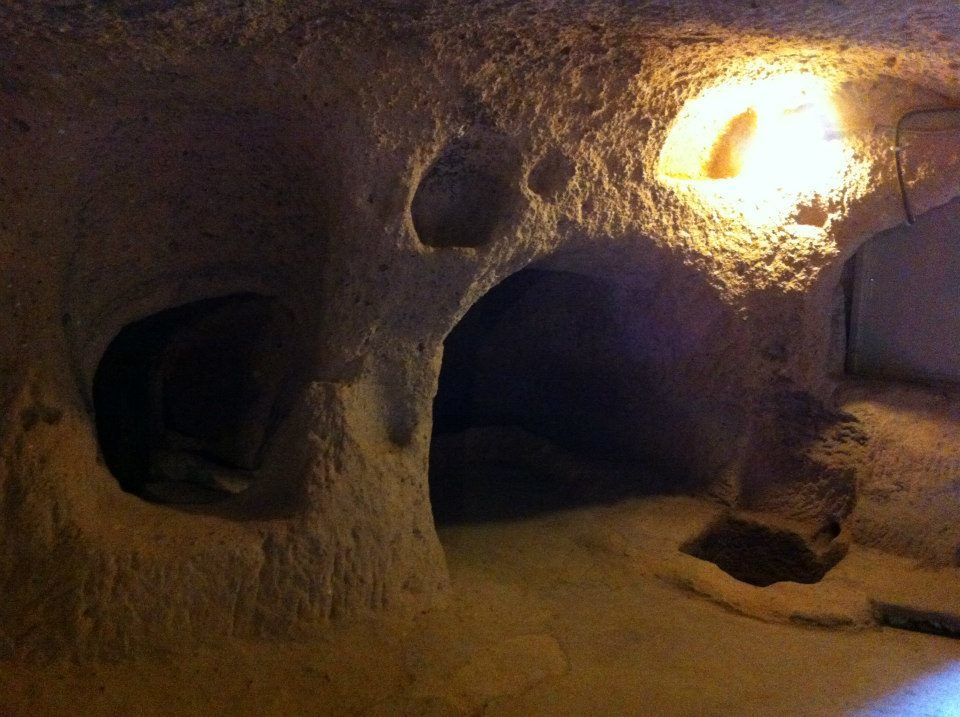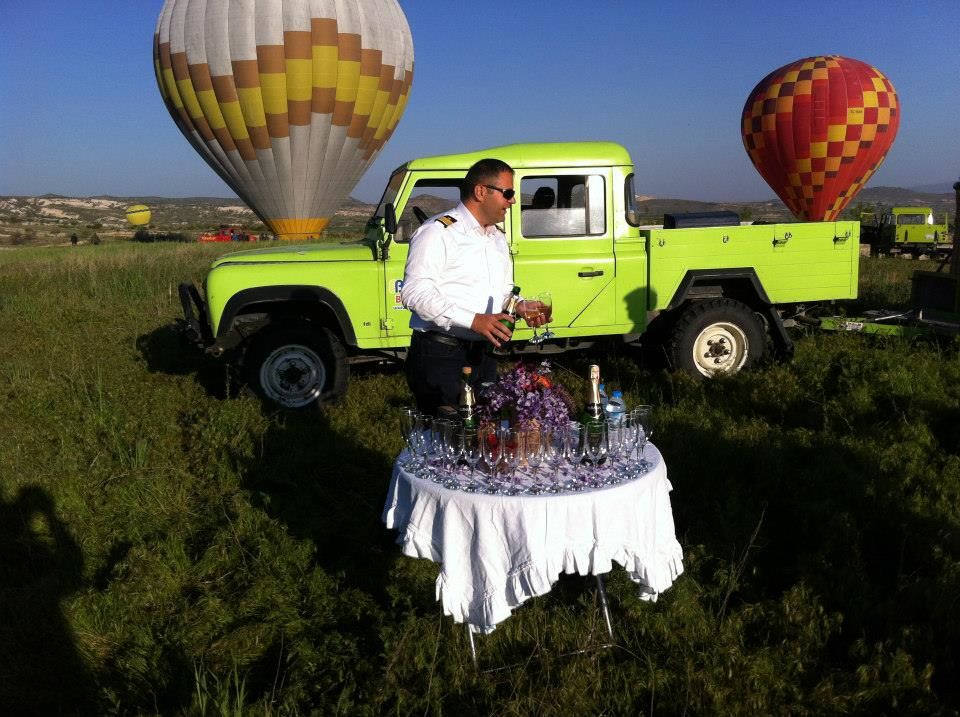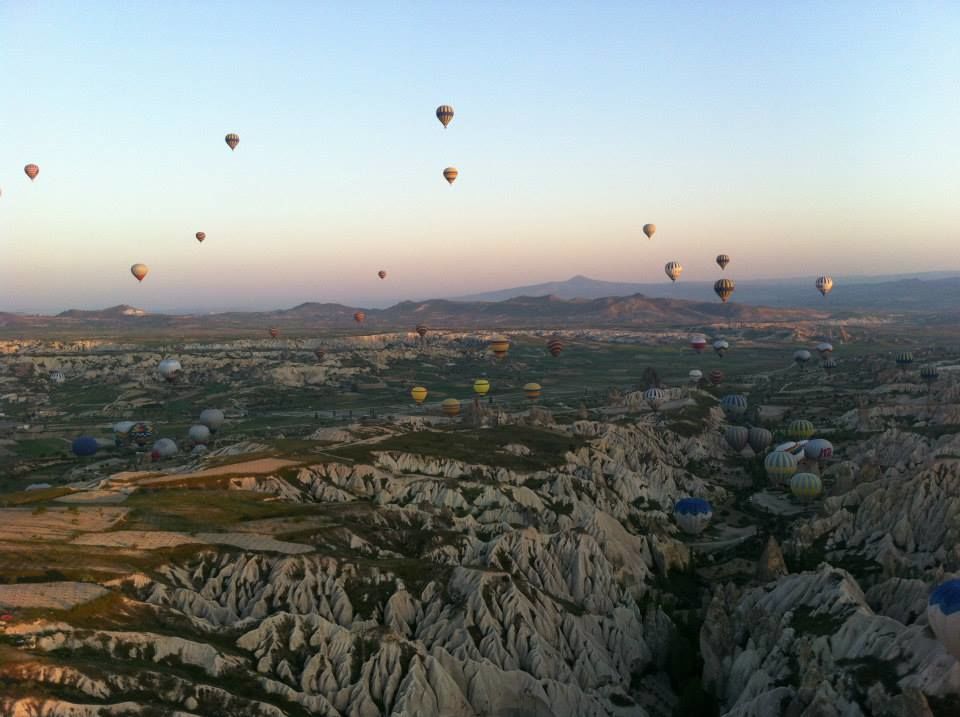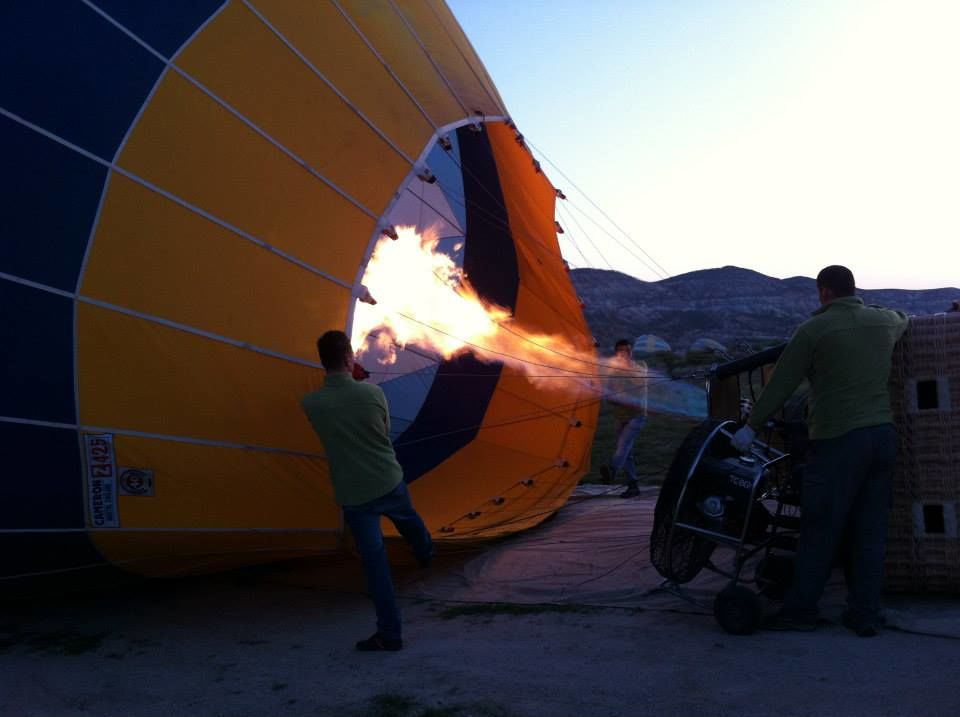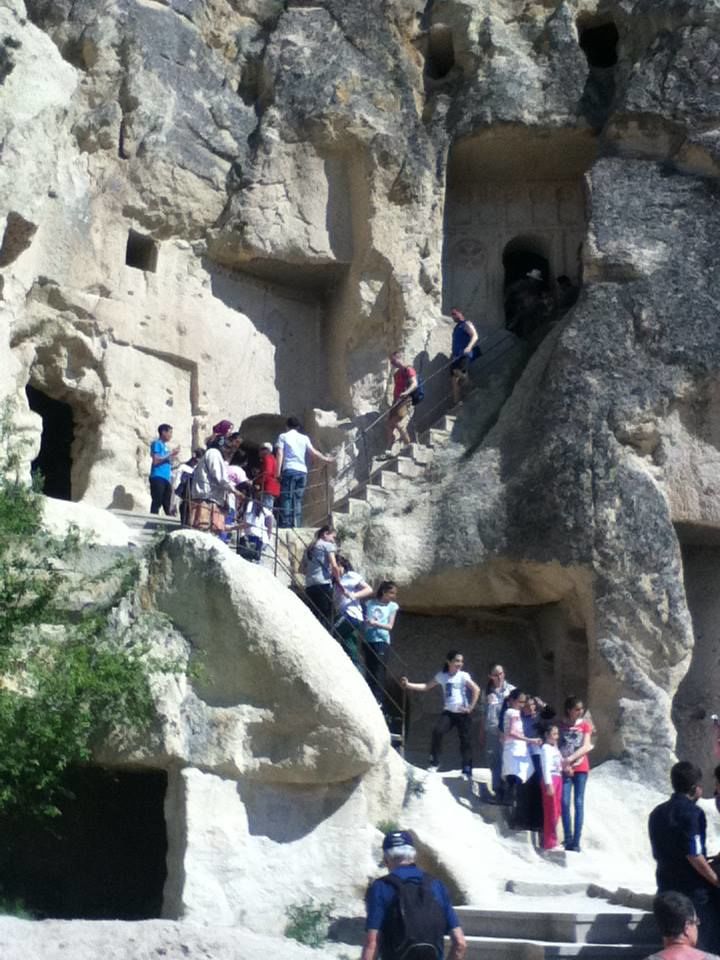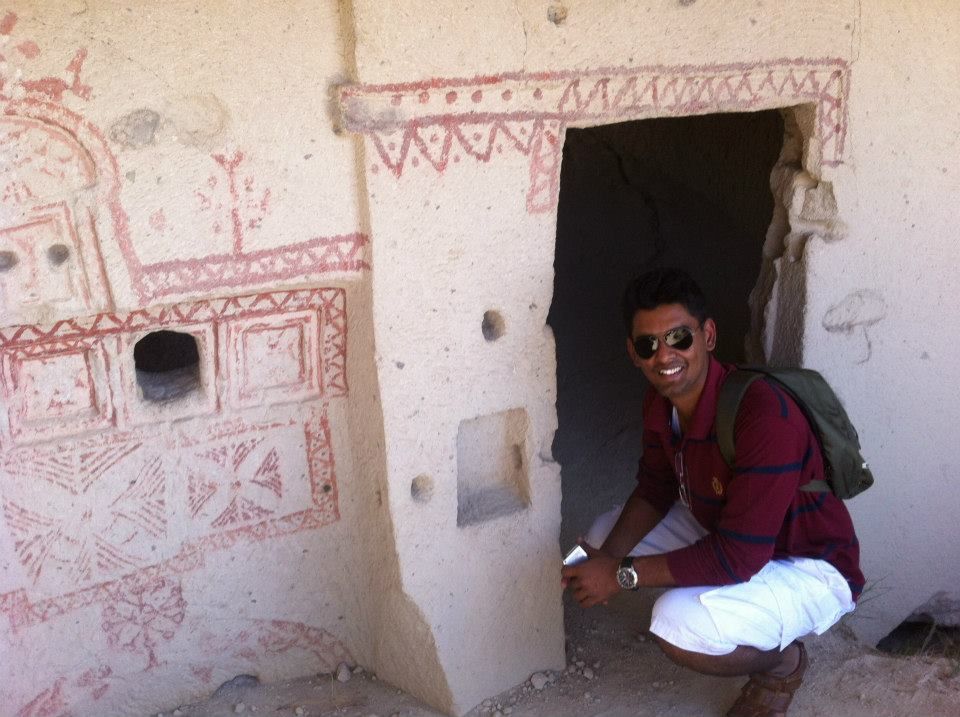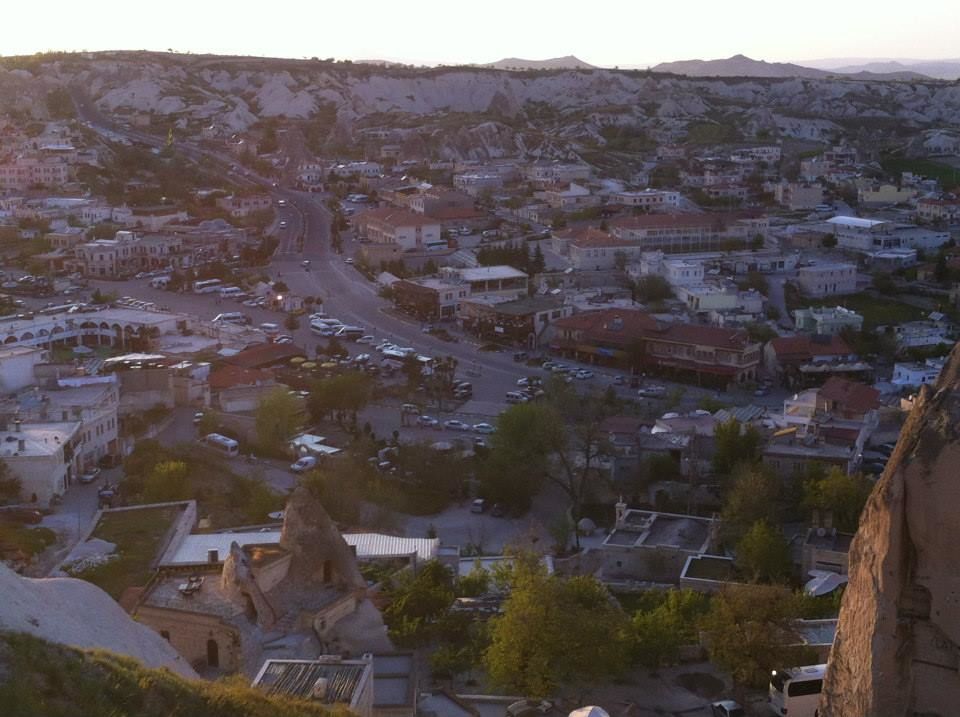 Turkey's secret kingdom: Cappadocia, but on a Budget!

Around an hour and a half's journey by flight from Istanbul would land you at Erkilet International Airport in Kayseri, from there its another bus ride to göreme the main village of Cappadocia, my first impressions of Göreme was nothing except being awestruck by the soaring rock formations and rippled landscape of the place,when we reached the village I was even more amazed, it was exactly like how I had seen in the travel magazines and travel websites, the cave structures were literally out of this world, the people and the foreign residents are very keen of their village and take immense care in keeping it clean. I stayed at hotel Kaytas that I had booked through the net, a small hotel that was still half way under construction when I arrived, run by two brothers who were assisted by their mother who looked after the food arrangements for the guests, the uniqueness of this hotel was that it was a cave hotel and perfectly fitted my budget. The rooms very well kept and had all the facilities one could ask for, so as per my plan, I had decided I would visit the Göreme open air museum first. About a 15-minute walk from my hotel brought me to the UNESCO Word heritage site. With an entry fee of 25 Liras I started checking out the various sites it had to offer, the site also provides a hearing audio set in English which was convenient and cheaper than a guide, it was very well laid out and had all the attractions I had hoped to see from the seven storey nunnery to the St. Barbara Church to the Apple Elmali church to the snake church all had a distinct characteristics in them. From the wall paintings to the cave cuttings everything was distinct and intriguing. After the Open air Museum I proceeded towards my unplanned trek through the red and rose valley of the area, confused with directions and where to go about, I still consider it one of the best mistakes I've ever made during travelling. The two valleys are next to each other and are easily combined. The scenic beauty of that was unparalleled to anything I could ever see and experience. But travellers must be cautions as the pathways through the valley are narrow and have had instances of falling rocks. The trek took me atleast an hour and it again took me another forty-five minutes walk back to Göreme. I spent my evening on the much hyped and must try restaurant suggested by the locals the "Pumpkin Göreme Restaurant and Art Gallery", while they had a fixed menu they weren't hesitant in making a small vegetarian meal for me since I wasn't craving much meat, but then I changed my mind and went what the heck! And they served me the chef's famous kebabs and cuscus, and that ended my first day at Cappadocia and I was loving every bit of it.

I started my second day early morning with the much anticipated and much awaited Balloon ride, two months prior to my trip I had searched for a balloon ride tours and had fortunately come across Butterfly Hot Air Balloon Tours, I was keen on booking it early as I was advised by travellers whose blogs I had come across suggesting that it is smart to book in advance to get a great deal and often these tours get fully booked well in advance. All in all it cost me around Rs.15,000. The tour company sends their van to pick you up from the hotel you direct them too and take you to their take off site. Each day they change their take off site in accordance to the wind speed and direction, because they believe they ought to show us the beauty of the Cappadocian valley and hills, and I know some would argue that it sounds a bit expensive but I swear the hot air balloon is worth every penny that goes out of your light wallets. The rides are usually last about an hour long that is if you choose to ride the regular ones, if you choose the deluxe ones like i did they fly for about an hour and a half making you take in each and every moment and giving you ample time to take photographs and selfies while still letting you not miss a single moment of your time in the sky. As per traditions after every flight the captain of the hot air balloon would pour you champagne and celebrate the flight with you. The next event on my agenda was to visit the Kaymakli Underground City. The Kaymakli Underground city was open to visitors in 1964. The people of Kaymakli village had constructed their houses around hundred tunnels of the underground city, the inhabitants till to this date still use some of the tunnels as cellars and storage areas as stables which they access through their courtyards. Getting to the Underground city is very easy, all you got to do is catch a bus which head to Nevsehir and along the way comes the underground city, the bus fare costs a mere 2.5 Lira. It s about a 25 minute journey from the Göreme to Nevsehir and this gave me an opportunity to have a glimpse at the Turkish countryside. Entry to the city costs around 15 Lira. The city is believed to be around six to seven storeys beneath the ground and is completely surreal, with short and narrow passages you have to duck everywhere you go. Its complexity and yet its simplicity is something which makes it stand out. From the rolling stone doors to the wine cellars, everything about the Kaymakli is absolutely unbelievable. Just outside the entrance of the underground city are various souvenir shops. Who sell all kinds of stuff from miniature hot air balloons to portraits of Atatürk.

This small two-day trip from Istanbul was one of the best budget trips I have had in a while and I would highly recommend people to experience it too. Its cheap and easy if you do your homework and the adequate research you'll surely get great deals like i did.
let me know if you wanna know anything more about how I managed and what all you guys could do to enjoy your trip to Cappadocia.