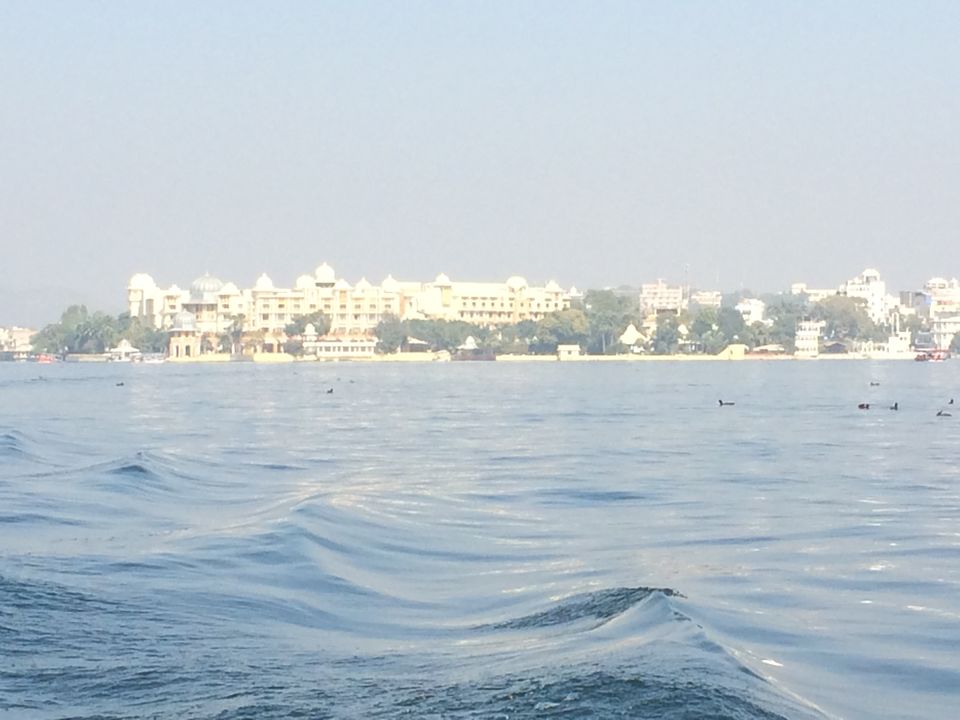 Udaipur is a city of lakes, traditions, culture and handicrafts. It is also known as the Venice of India. It is used to be the capital of Royal King of Mewar. Udaipur is one of the most beautiful and royal city of Rajasthan.
​How to Reach Udaipur
Reaching Udaipur is not very difficult. It is connected well with all the metropolitan cities of India. You can reach here either by air, bus or train. There are direct flights from all big cities and there trains running on daily basis. If you're the kind who loves road trips then a road trip from Delhi to Udaipur is also a good option. Although the journey is long around 11-12 hours, but the roads are smooth and the view is beautiful.
​Where to Stay
There are numerous hotels in Udaipur from budget inns to luxurious palaces. If you don't want to spend much on hotels then there are low budget hotels as well as expensive ones where tariffs can start from Rs 500 and go up to Rs 3000. One can also book Oyo rooms online where tariff starts from around Rs 1200 and can go up to Rs 8000. But if you can afford then try to stay in Lake Palace hotel or Udai Vilas Palace. It is a lifetime experience. Lake Palace is situated in the middle of the Lake Pichola and the tariff of the rooms start from Rs 15000 per day.
Climate
​The summers are really harsh where temperature rises up to 45-50 degree Celsius. Since it is the city of lakes therefore nights are cooler. But still I recommend you to go during winters when you can actually enjoy in the pleasant weather.
Places to see in Udaipur
​City Palace
​It was built by Maharana Udai Singh in 1559. Eleven palaces have been added to this magnificent granite and marble building. The palace is beautiful is beautiful in its own way. You'll surely get the royal feeling after getting tour of this palace. The palace now houses a museum with many antique articles, paintings, decorative furniture and utensils from the royal era.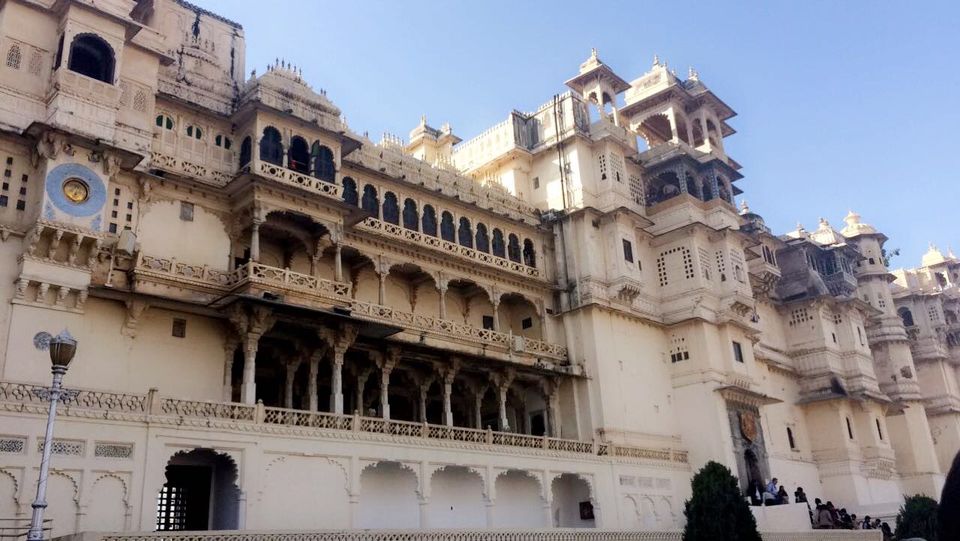 Mesmerizing view from the City Palace. Surely you'll fall in love with this spectacular view.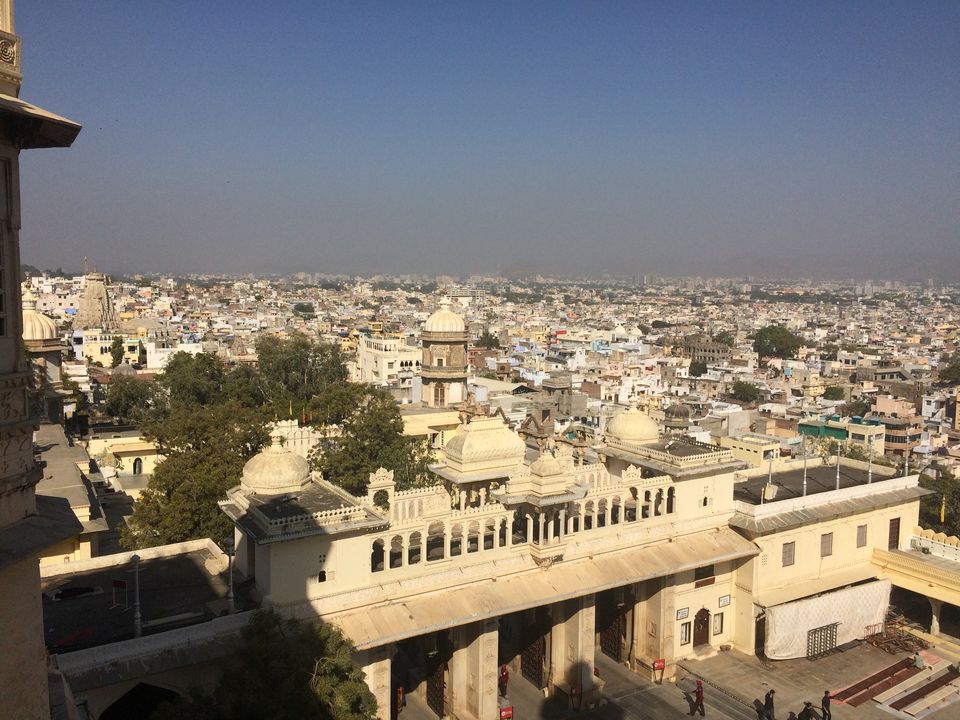 Lake Palace
​It is situated over an island in Lake Pichola. The Lake Palace was constructed to serve as a royal summer palace. It is built of white marble. The palace is now a luxury 5 star hotel, operating under the "Taj Hotels Resorts and Palaces".
Lake Pichola
​Lake Pichola is an artificial fresh water lake and is one of the several contiguous lakes in the city of Udaipur. The lake's surroundings and the several islands within the lake have been developed over the centuries, with palaces, marble temples, family mansions and bathing ghats. You can also explore this beautiful lake on a boat ride.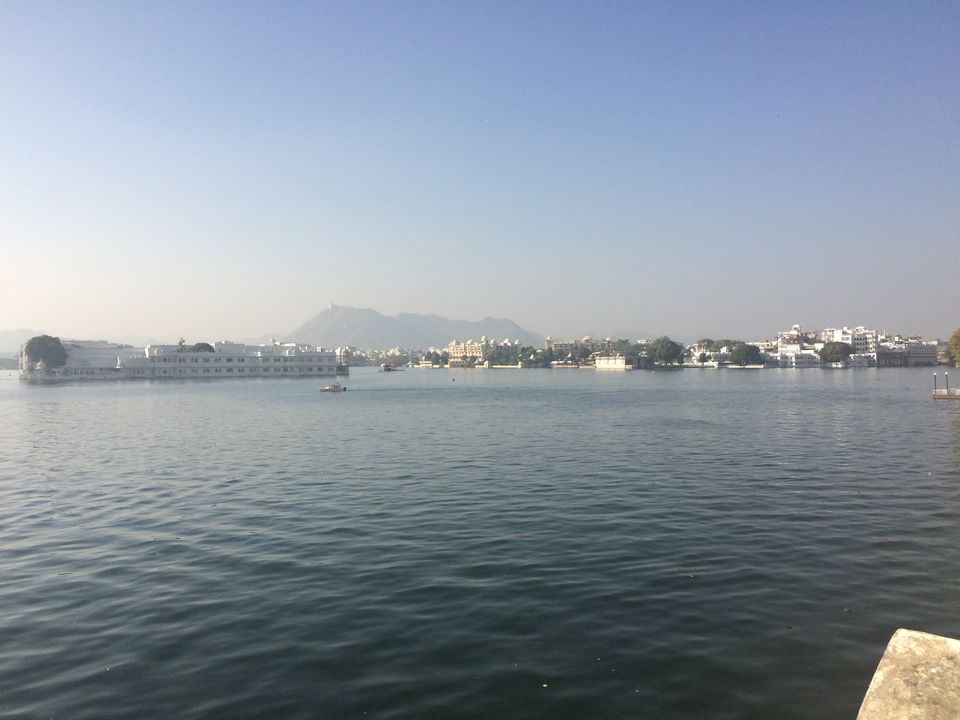 Jagdish Temple
​It is a large Hindu Temple in the middle of Udaipur. It was built by Maharana Jagat Singh. This is a key tourist place in the city. The Temple is dedicated to Lord Vishnu.
Local Market
​The local market is near the Lake Pichola. One can find good stuff to shop form the market. The local jewelry, mojris, bags, bangles of Lakh, fabrics with gotta patti work, tie and dye etc. are the major attractions of the market.
​Culture and food habits
​Ghoomar dance is a part of the tribal culture of the Mewar Region of Rajasthan. This is a community dance for women and performed on auspicious occasions where the ladies move gracefully in circles. The food is enriched in with lots of spices especially red chilli and less of salt. The use of fennel seeds is much in the food. The famous is Dal Baati Churma and buttermilk. There are many food joints where you enjoy your meal.
​There is so much to experience and share in the city of Udaipur, so you should be planning your vacation soon. You'll be in love with this beautiful city.