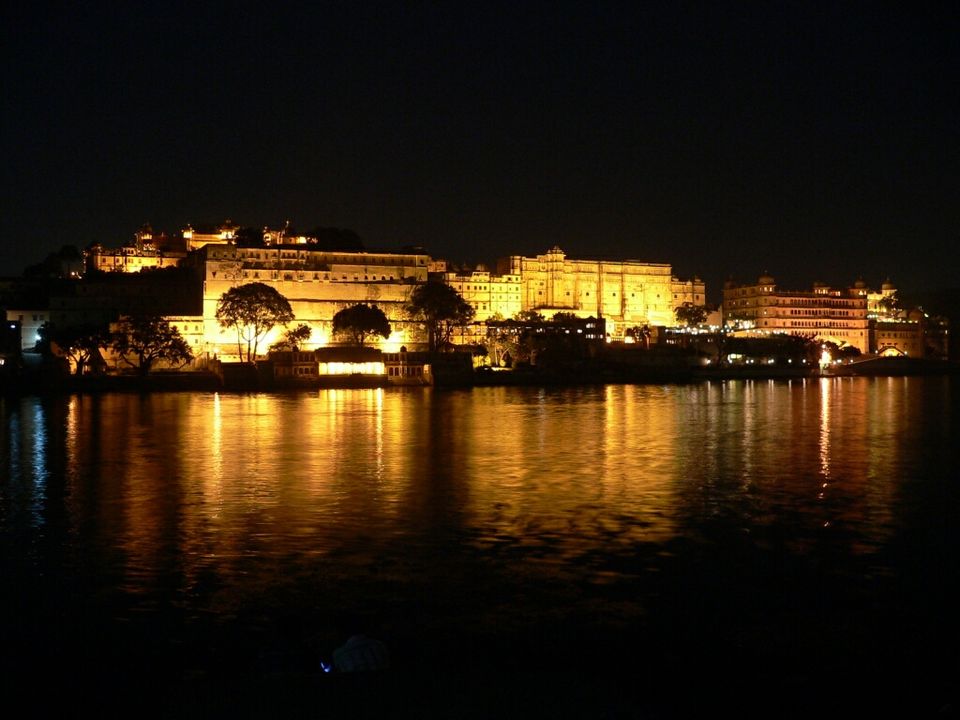 Udaipur! The name is so much linked to my heart and what can be better than writing about your own city. So I decided to pen down my first post dedicating it to 'the City Of Lakes- UDAIPUR' ????
This city of romance is one of the most lovable and preferred places for most of the travelers.
Well Well Well! Am not here to advertise my city ???? I would rather list down all the things that might assist you to explore the city in a better way. Rest assured, your comments after visiting the city would explain its beauty ????
So let me tell you whether you are planning a school trip for children, or you wanna hang out with your college buds, or you want to book a destination wedding here, or you want to plan your special honeymoon, or you want to visit with your family in vacations, OR you want to travel here solo. The city will treat you with a gratifying pleasure ????
Here are some of the jaw dropping places you must visit:
1. City Palace:-
Are you a history lover? Go for it! Situated on a hill-top, you can have a bird view of the alluring city from the jharokhas here. The architecture here is of typical Rajasthani and Mughal style. If you want to know each and every detail of the palace's history, you can also hire a guide and he will take your family snaps too! Haha.
Best time to visit the palace:- morning after 9:30 a.m! So that you can cover the palace till afternoon.
Priority:- In case you are planning a quick trip and if you are a history lover. The palace awaits you. If you tend to fall for nature more, you can skip the palace! Big deal dude ????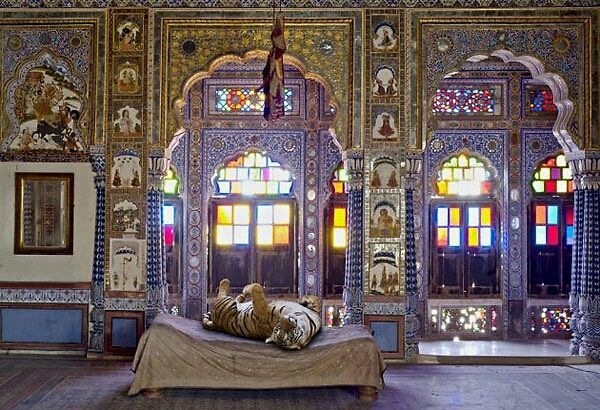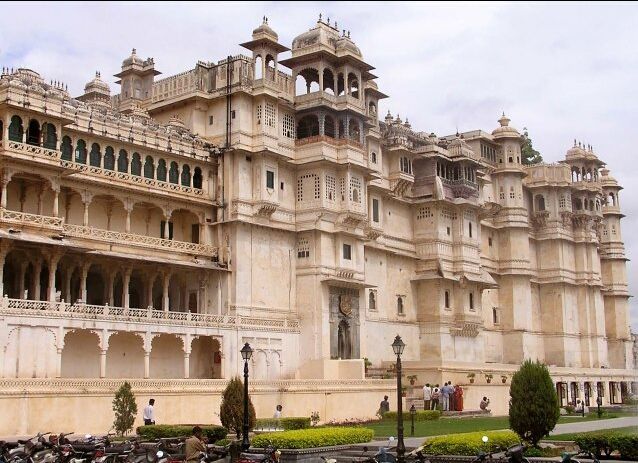 2. Fateh Sagar:-
It is also sometimes called as 'Heart of the city' or 'FS' by local people. FS is the most happening place in Udaipur. No matter what time of day it is, you can always visit the lake and have a bewitching sight of serene blue water. My suggestion:- Go for a camel ride across the lake. Multiple boating options are also there, if you are a sporty person you can take motor boat ride. If you are with your family, you can plan for a row-boat and a visit to a garden in between the lake called 'Nehru Garden'. Sunrise and sunsets will leave your mind-boggling! Gol Gappe, chaat, sand-witches, lake side Maggie and many more options to eat while sitting or walking around the lake. Don't skip a sip of coffee ???? Oh my god! I want to go there NOW 
Priority:- Top most priority. It is due to this lake, Udaipur is known as Second Kashmir of India! Need I say more?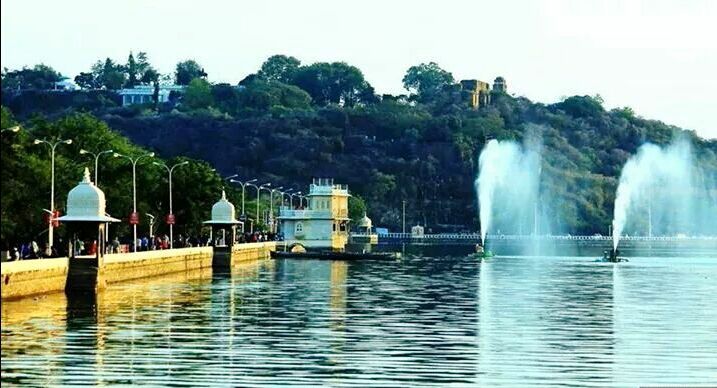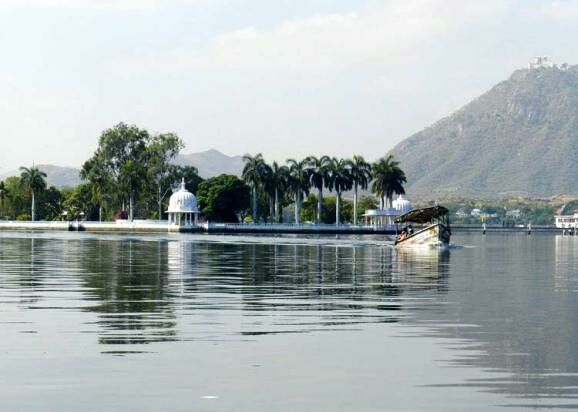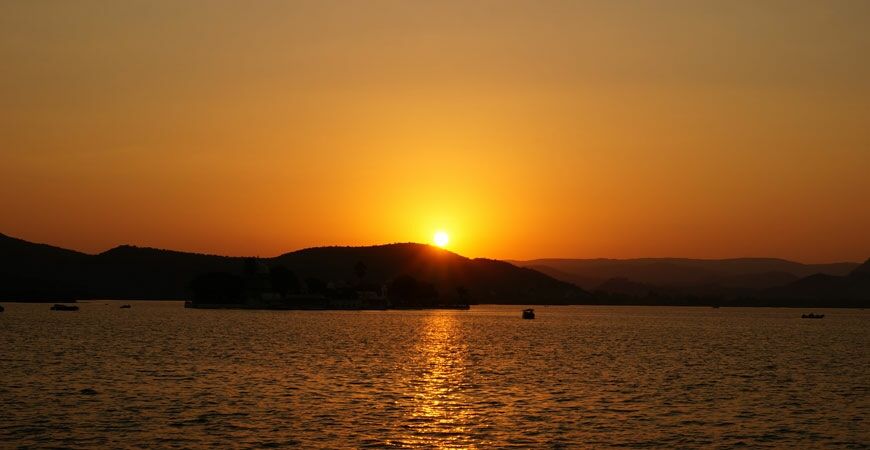 3. Pichola Lake:-
With a backdrop of green hills, this lake too is hell of a beauty. You can take a boat tour for a close-up pass through all the island places like Taj Lake Palace, Jag Mandir, The Oberoi hotel , Udai-villas hotel etc. You can also look for various kinds of bird here.
Best time to visit:- During sunset.
My suggestion:- Boating and camel riding option is ON for Pichola lake as well. You can enjoy the fountain show in Dudh Talai Musical Garden which is nearby Pichola lake.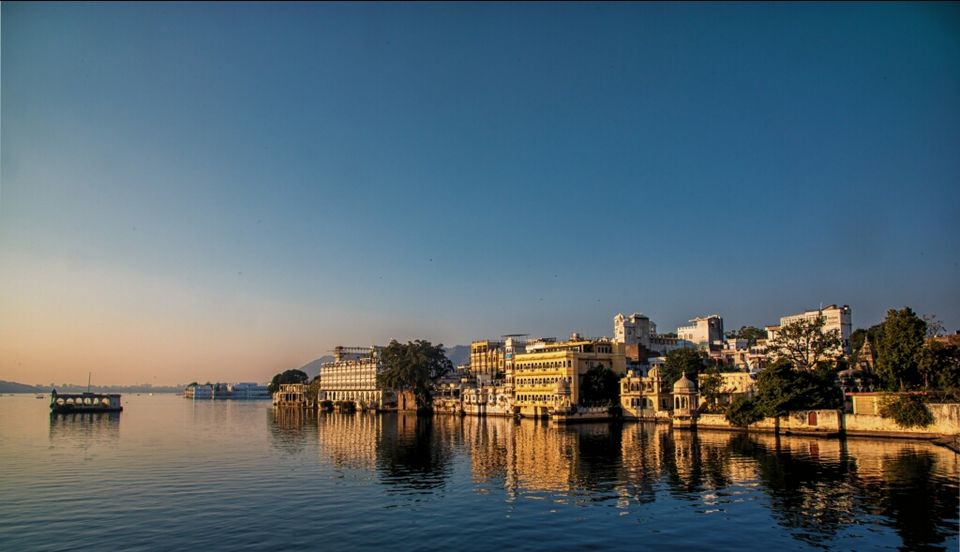 4. Karni Maata Temple:-
Shri Manshapurna Karni Mata Temple can be reached through rope-way. You get a heart-throbbing view of city and its lakes from top.
Best time to visit:- during sunset.
My suggestion:- If interested, you can also trek the way, but make sure that you return before sunset.
5. Neemach Maata Temple:-
To get a mesmerizing view from hill-top, visit this 900 meters long way temple of neemach mata, the statue of goddess is under neem tree so is the name.
Best time to visit:- early morning.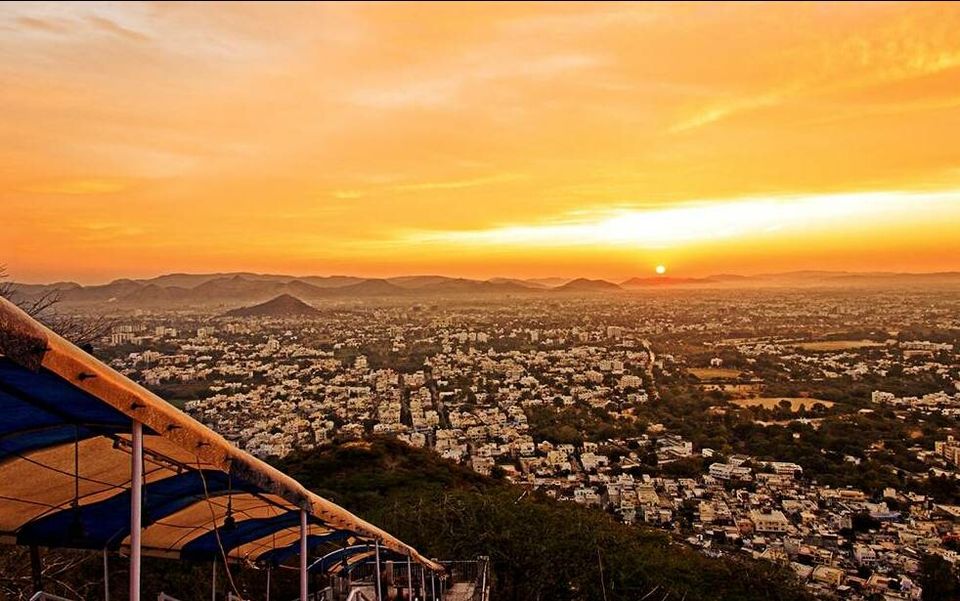 6. Sajjangarh:-
Also called as Monsoon Palace situated in the hills of Aravalli. Its 11 Km. away from Udaipur. View of Udaipur from top is always blissful. You can also visit Sajjangarh Wildlife Sanctuary to make things more exciting.
Best time to visit:- anytime if weather is good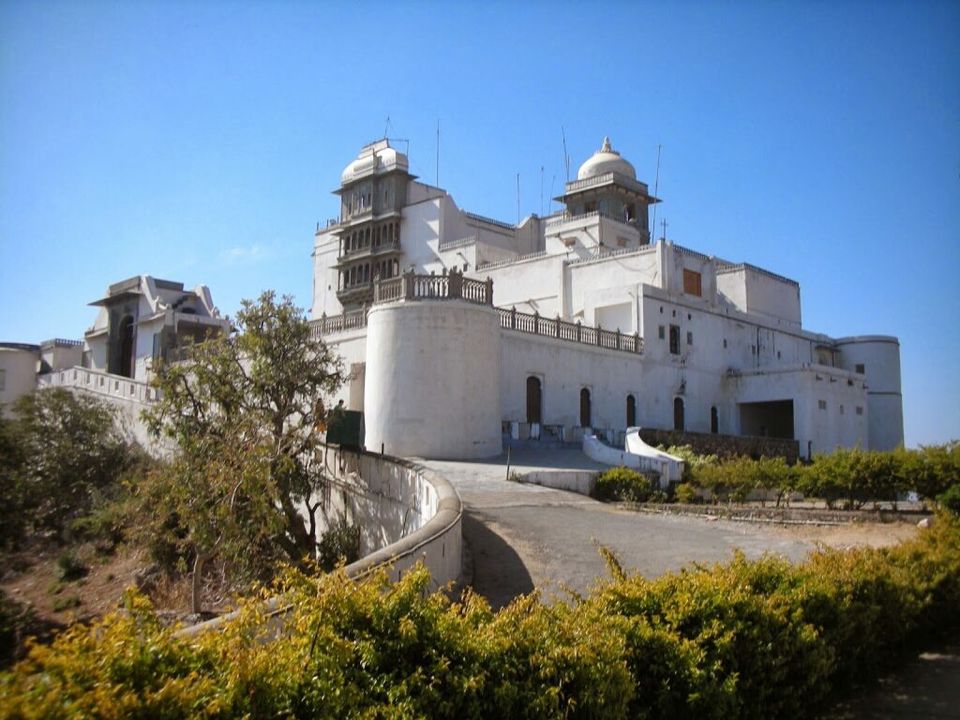 7. Bagore Ki Havelli:-
In the vicinity of Pichola Lake, you can visit this haweli to have the glimpse of Royal Mewar. There lies a museum where you can look around the traditional arts and crafts of Rajputanas and a daily puppet show somewhere around 7 p.m. to attract you.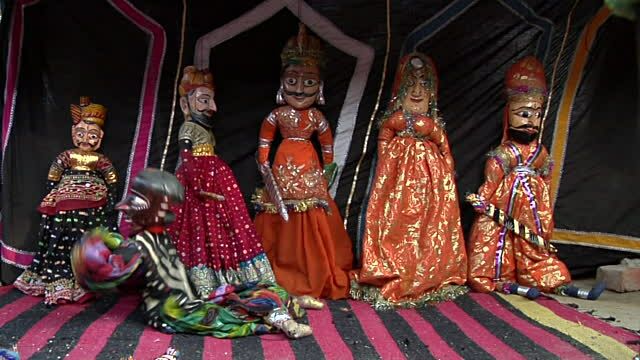 8. Ambrai Ghaat:-
Located on the banks of Pichola lake, this ghaat will turn your relax mood on. There is ambrai restaurant nearby . You can arrange your dinner there for a panoramic view of City Palace. You will also have a shimmering sight of Lake Palace which appears to be floating in the azure water of Lake Pichola. Try to get a lakeside seat.
Where To Stay:-
List of budget hotels --
1. Pnorama Guest House, Pichola lake area
2. Mewar Avenue Guest House,Pichola lake area
3. Paras Hotel, Udiapole, near bus and railway station
4. Hotel Neelam Palace, Udiapole, near bus and railway station
5. Hotel Thamla Haveli, Pichola lake area
6. Hotel Gangaur Palace, Pichola lake area
List of Luxurious hotel --
1. The Taj Lake Palace
2. The Leela Palace
3. Jagmandir Island Palace
4. Shiv Niwas Palace
5. The Lalit Laxmi Villas
6. The Oberoi Udaivillas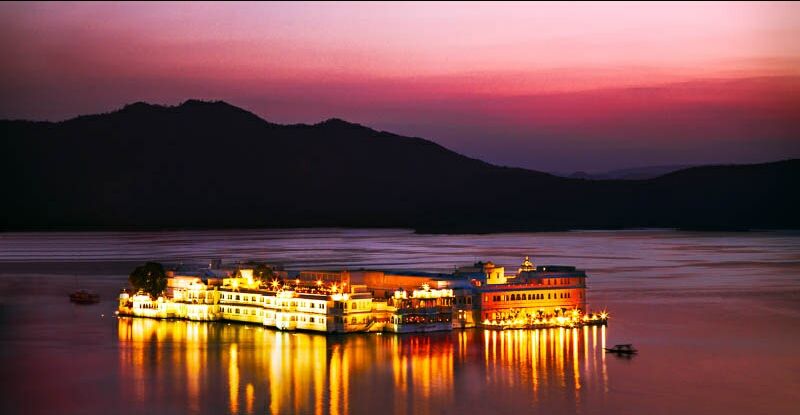 A Tip By me:- Hire a two-wheeler for your entire trip for a budget roam around the city. If you are with your family, you can book a taxi or bus. That will be pocket friendly.
Itinerary Suggestion By me:-
Considering, you checked in hotel at 10 a.m.
Day 1. Relax and have a lunch nearby your hotel to gain some energy to start your journey.
Around 1p.m. – Saheliyon Ki Badi—Sukhadiya circle—Pichola Lake—dudh-talai musical garden—Karni Mata Temple(through ropeway)—Dinner—City walk at hathipole/disc,pubbing
Day 2. Early morning before sunrise at Fateh Sagar—you will love the breakfast here—Neemach Mata Temple(If interested as path is not drivable, you have to reach there through infinite series of stairs)—City Palace—Jagdish Temple—Lunch(you can try local stuffs like dal bati, kachori, mirch vada, tikki and all)—Gulabh Bagh(Zoo)—ambrai ghaat(Ramleela shooting place, just FYI ;))—dinner at ambrai restaurant(if interested, A beautiful lakeside restro, but bit costly)
Day 3. After breakfast—visit Sajjangarh—Rajeev Gandhi park—Lunch—maharana pratap memorial(Moti magri)—baghor ki haveli—ganghor ghat—Vintage cars museum—dinner
How To Reach:-
Udaipur city is located in Rajasthan and is well-connected from almost every Indian state and also from all the cities within Rajasthan. You can reach here via air, road and rail. Also, there are several cabs and taxi services available within city.
So leave all your worries and start planning your TRIP TO UDAIPUR for a lifetime lovely experience.