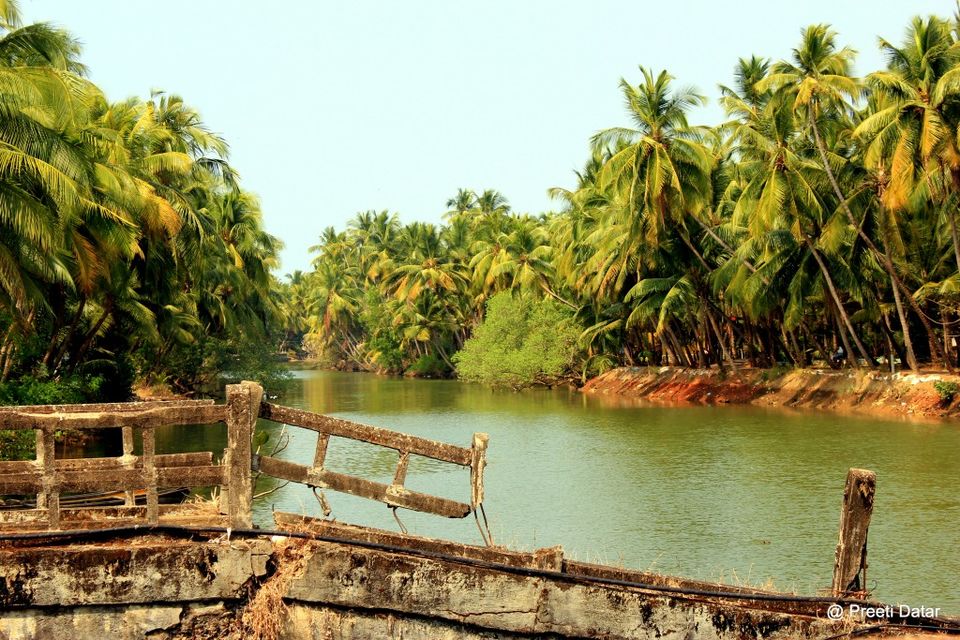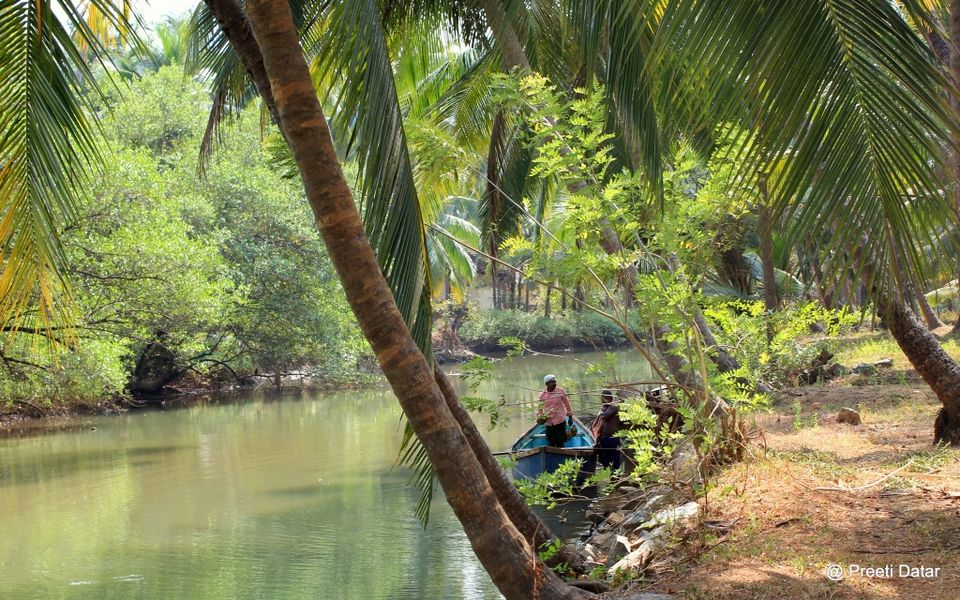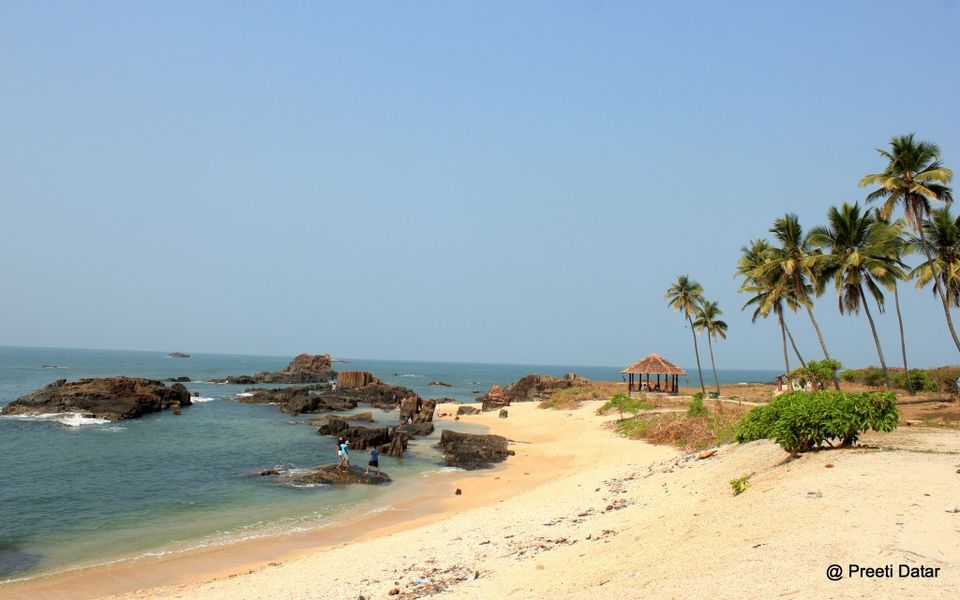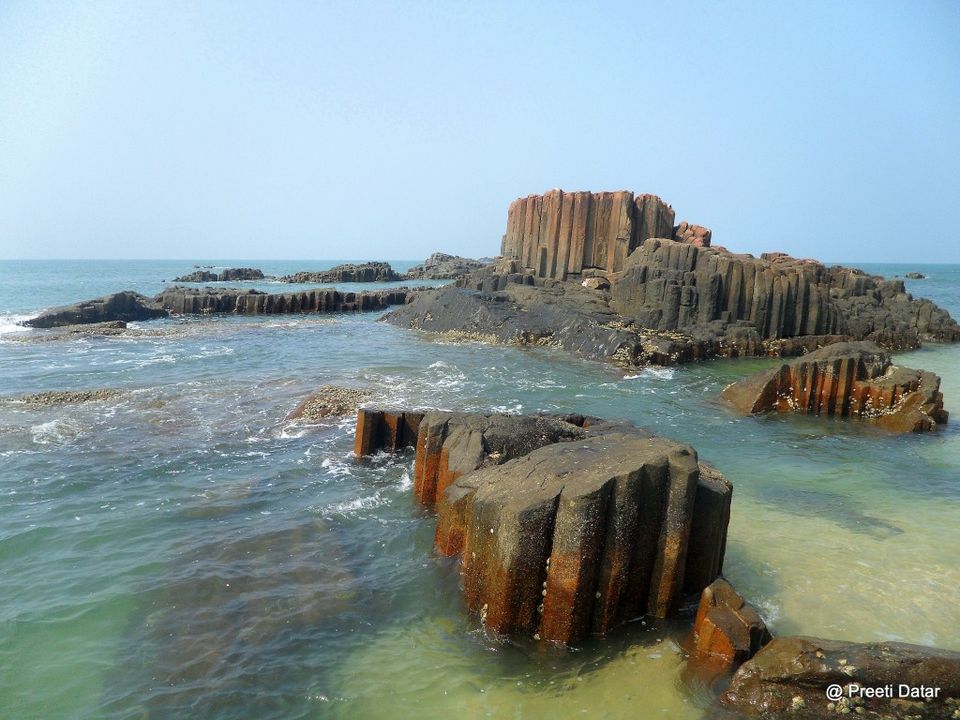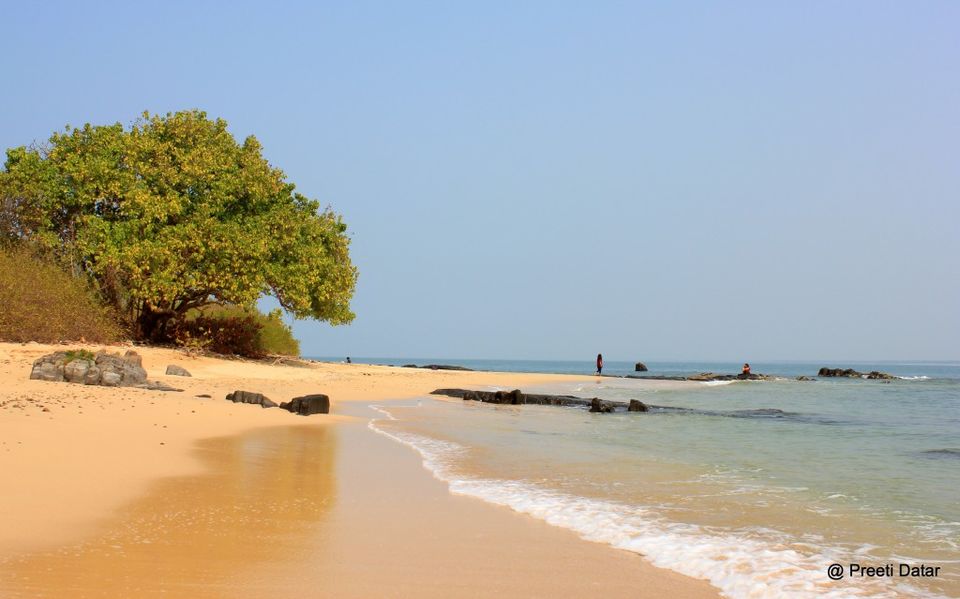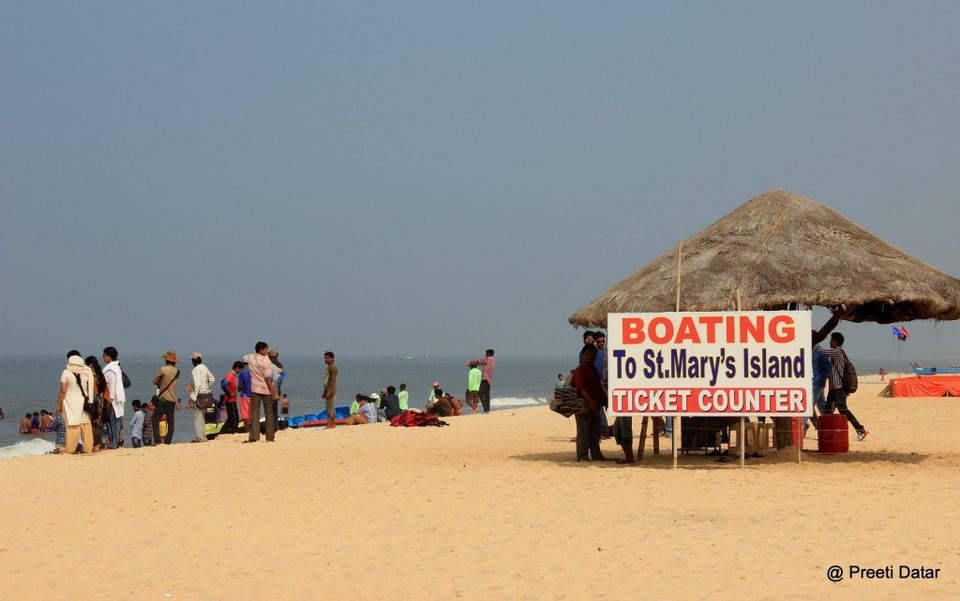 Here's an interesting guest post with some lovely captures by fellow travel blogger Preeti Datar.
Preeti keeps a desk job on weekdays with a little (or maybe more) help from coffee. Growing up in several Indian cities has inspired her to discover new places, experience different cultures and capture all the action through her lens. In her free time she sleeps, eats and blogs about her travels; not necessarily in the same order.
'Udupi' invokes image-sumptuous South Indian, predominantly tiffin dishes and meals, (thali) for lunch/ dinner in between multiple cups of filter coffee.  Other than its food, Udupi, Karnataka is popular among pilgrims who throng the Krishna Math. On my whirlwind day-trip here, I skipped the 'so-called-mandatory' trip to Krishna Math, much to the disappointment of my relatives, instead opting to relish Udupi cuisine and discovering the man made and natural wonders of Udupi. I am still inwardly laughing at their disappointment and beaming with joy reminiscing the exciting things which Udupi has to offer.
Tiny heaven by the name of "St Mary's Island"
I read about St Mary's Island, off Udupi nearly a year back.  A trip to Udupi/ Mangalore in July-August 2015 got shelved because this island is shut for monsoon.  Finally, here I was, bearing blazing sun on a clear January morning, while waiting in line with locals and some students from Manipal, to take a speed boat from Maple beach, Udupi to St Mary's Island.
During the 15-minute speed boat ride, I spotted lots of sea gulls/ other migratory birds feasting on fish.  A welcome sight was the dorsal fin of a dolphin popping up at regular intervals.  Locals say that the ocean here has many dolphins, especially during early morning!
Much to our bewilderment, the boat dropped us at St Mary's Island with a clear instruction to return in an hour. An hour on this Island would have been too short, had it not been for its tiny size!One look at the white sand, clear blue water and I was transported straight to beach no. 5 at Havelock Island, Andaman.
St Mary's Islands made it to the list of National Geological Monument in 2001 as announced by Geological Survey of India.  It is famous for the tall, vertical rock formation (made of basaltic lava) which has interested geologists immensely. Research suggests the basaltic lava formations were formed volcanic activity at the time when the country of Madagascar was attached to India, rifted much later.
We walked around the island in 30 minutes marveling at the dark vertical rock formations and the bubbling clear blue water around them.  The backdrop also made for some gorgeous photos!  Thereafter, we sat on the vertical rocks dipping our feet in the cool water making good use of our time on the island.
In spite of the stunning landscape, the trash left behind by tourists was disheartening.  I did my bit and took our trash back to Udupi.
In between collecting seashells, lusting for more photos and sun protection, I fell in love with this tiny island!
Tip: Carry sun protection, water and food, none of which are available on the island. Also, make sure to go here with an empty bladder as there are no toilets.
Costs: INR 200 ($4) for the boat ticket.
Backwaters in Udupi? Yes please!
When I began researching about Udupi & Mangalore (Karnataka) and Bekal (Kerala), I presumed I'd get to see the backwaters in Bekal.  While the presumption was correct, I had no idea about the backwaters in Udupi! Yes guys, I am not kidding!After our morning at St Mary's Island, we stocked up on our favored drink (water), negotiated with a rickshaw and set-off to Kemmanu district, North of Udupi.
Kemmanu district seemed to be straight out of an advertisement of Kerala Government, albeit located in Karnataka – lush with greenery, tall coconut trees, small village roads and quaint houses.  It is rather uncommon to not find a local navigating the tributaries in his small boat. I enjoyed the beautiful views from our auto, waved at the school girls going home and chased a local's boat to get a photo of him navigating the backwater!
Kemmanu is blessed with backwaters, coconut palms and many tiny islands making up this district! I wouldn't say it's a must visit, but it's definitely a bonus to find backwaters in Karnataka!
Tip: Although we did not have the time to request a local for a boat ride in the backwater, you could try your luck. However, not many locals speak English/ Hindi!
Costs: Rickshaw fare by the meter.
In search of the Hanging Bridge
I set my eyes on an impressive looking hanging bridge across the backwaters while reading about Udupi. That very moment I knew I had to visit the bridge and capture its beauty through my lens.Lucky for us; google map came to our rescue and our rickshaw guy knew exactly where to take us!
We drove through the Kemmanu district, enjoying the serenity, chirping of birds and admiring the villagers riding their boats through the backwaters.  Suddenly in front of uswas Suwarna River (as I later found out!) and a huge suspension bridge constructed over it!
Better known as Kemmannu hanging bridge, this bridge connects Padukudru(mainland) to Thimmannakudru (island accessible only by boat until NCC cadets help built this 280 feet long bridge).  This bridge is a savior for residents of Thimmannakudru, especially in the monsoon when the river overflows. This hanging bridge is their connection with mainland and one can see many villagers crossing the bridge on foot or on their two-wheelers.
And then, you may see tourists like us looking at the hanging bridge in awe!
Tip: Come here if you like discovering picturesque places and/or are a shutterbug! Clear skies will get you stunning photos of the bridge!
Costs: Rickshaw fare by the meter
Climbing the lighthouse at Kapu beach
Udupi is blessed with a lovely coastline – from the local's favorite Malpe beach, Manipal students discovered Delta beach, narrow strip of Kodi Bengarefor surfing and the Kapu beach (or 'kaup'), known for its pristine beach and the lighthouse!
I was pleasantly surprised to find minimal crowd at Kapu, perhaps as it is 13 Kms from Udupi city-center.  I was drawn to Kapu not only for the pristine beach, but also due to an opportunity to climb up a lighthouse! And we did just that!
Built way back in 1905, today tourists are allowed to climb up the lighthouse and enjoy surreal views form the top! We bought entries for lighthouse, snaked through the spiral stairs and straight to the top. Photography is not allowed in the lighthouse equipment area, but it's definitely allowed once you're on top at the viewing deck!
The view from the light-house is stunning! When you look out at the ocean from the light-house you begin to gauge its vastness.  The ocean holds a commanding position.  Facing the ocean, the lighthouse is in the center with both of its sides flanked with long pristine stretch of sand, lined with palm and coconut trees.
Standing at the viewing deck is refreshing.  I highly recommend going here around sunset to enjoy the transitory mood of the sky &ocean from this vantage point!
Tip: Lighthouse has some entry timings; I suppose entries shut at sun-down. Visit during sunset is highly recommended!
Costs: Lighthouse entry is INR 10 for Indians/ INR 25 ($0.50) for foreigners and INR 20-25 extra for cameras/ video cameras
This post was originally published on 'Wander With Jo'.