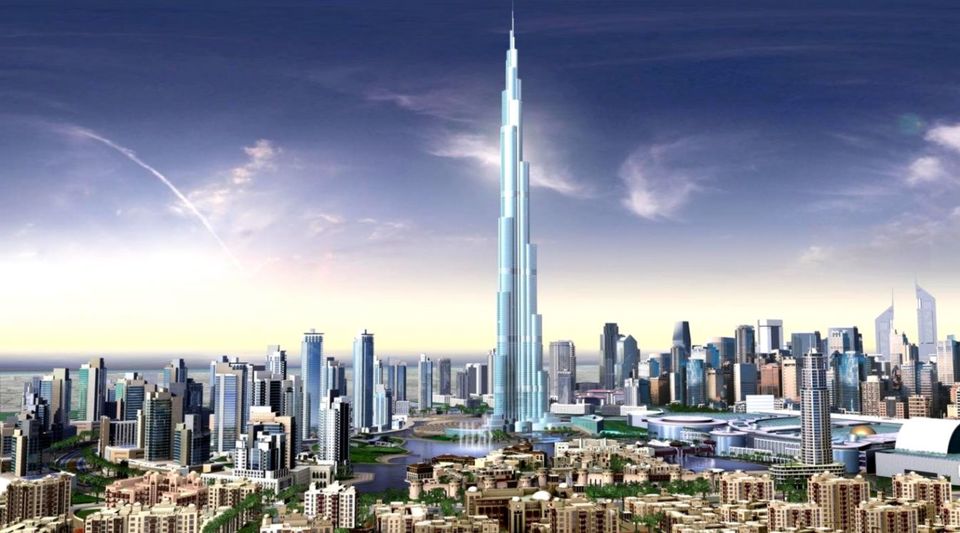 Dubai has been on the world map for many reasons. One of them is Dubai Tourism.
A beautiful Emirate is rich in culture, shopping,  entertainment, with man-made wonders and a whole new world in flat sand desert. There is a lot more than skyscrapers, camel and gold..
It has been the travelers' hotspot for its bustling urban vibes and luxurious calm. Be it any mode of travelling - solo , couple , family , female gang or with kids , this place would not let you disappointed in making the trip an experiential journey.
This glitzy city offers a multitude of affairs and activities under the single roof. This is also the reason for the difficulty to narrow down the itinerary & cover the city's offerings during your Dubai tour package.
Thousands of travel agencies offer Dubai tour packages to ease the process or you can have your tailor made package as per taste , budget and duration of your Dubai trip.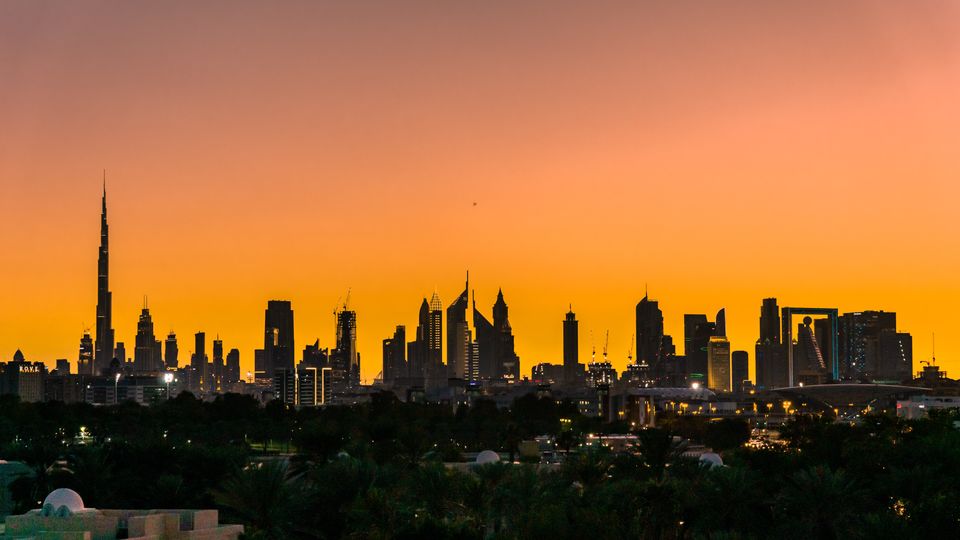 To end your wondering ,here is the guide - Top things to do in Dubai. A must read before your next trip to this city of Gold.
Varied interests of the travelers' can certainly be satisfied here - be it History and tradition , mammoth skyscrapers ,Universal attraction - tallest building of the world , museums, water parks , Bollywood park , Zen garden , underwater zoo and what not...All these are gems to be covered while you plan your itinerary - Top things to do in Dubai
So fasten your seat belts and let's get started...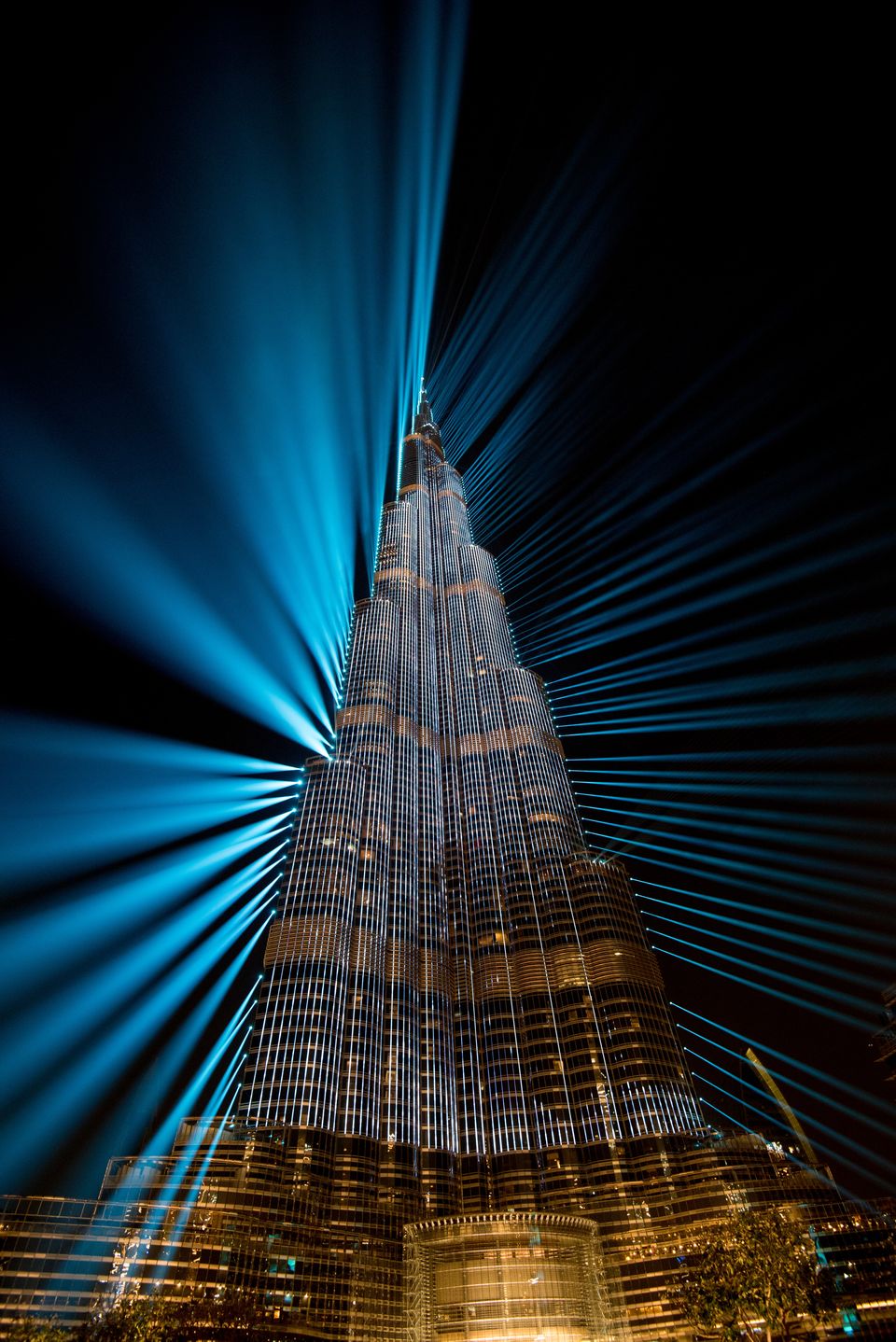 1. Burj Khalifa
If you think high  the world is ready to show you awesome. This is truly applicable for the world's tallest structure - Burj Khalifa, standing tall at 838 m.
Having its elevation view is splendid. But, the real treat to the eyes would be when you are at the observation decks located at levels 124 , 125 and 148. Just Spectacular and one of its kind.
At The Lounge, Burj khalifa, enjoy the breakfast in the clouds or have your tea while sun is setting down. 1.2 million of LEDs clubbed with music and LASER would enthrall you for that brilliant show on its façade.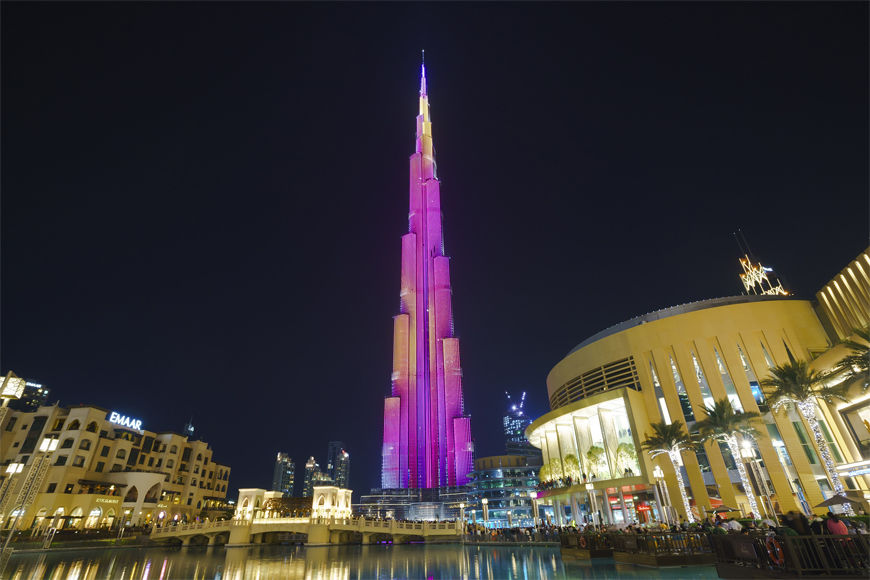 Dubai Tourism's most iconic structure shall definitely be on your cards of- Top things to do in Dubai.
P.S. : Book your tickets well in advance as only limited number of tourists are allowed on decks. Sunrise and sunset slots are top priority for those mesmerizing top view.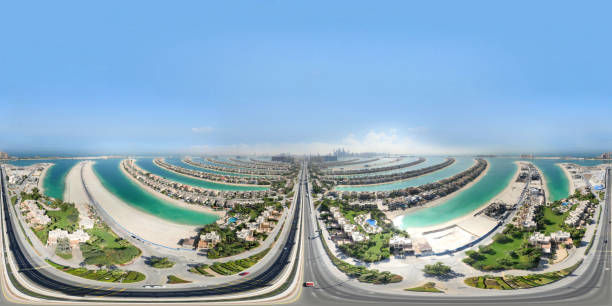 2. Palm Jumeirah
One of the World's largest man-made island - palm Jumeirah, when viewed from top, would look like a stylized palm tree. Skydive for this unique experience.
Hop aboard the palm monorail, sail the yacht or speedboat for that island life moments..
Palm Jumeirah houses some of the most luxurious resorts of Dubai. You can have reservations for fine dining experience in any one the restaurants here even if you are not staying.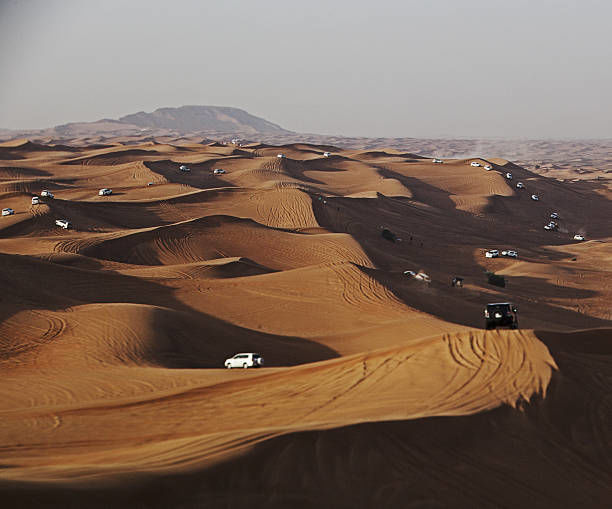 3. Dubai Desert Safari
On one side Dubai has ocean while on the other side, it's an Arabian Desert. Go on to have a look why this place must be in listicle - Top things to do in Dubai..
Adventure activities like quad biking, sand-boarding can be done along with Dubai style desert safari.
Enjoy the Camel ride, Heena Tattoo, local cuisines,camping in this mystic dunes, dinner safari when here..
Virtually Reached there ? Aha...Yes, this city has that charm to attract the visitors and why not as it wears the many hats of " The First " & " The Exclusive "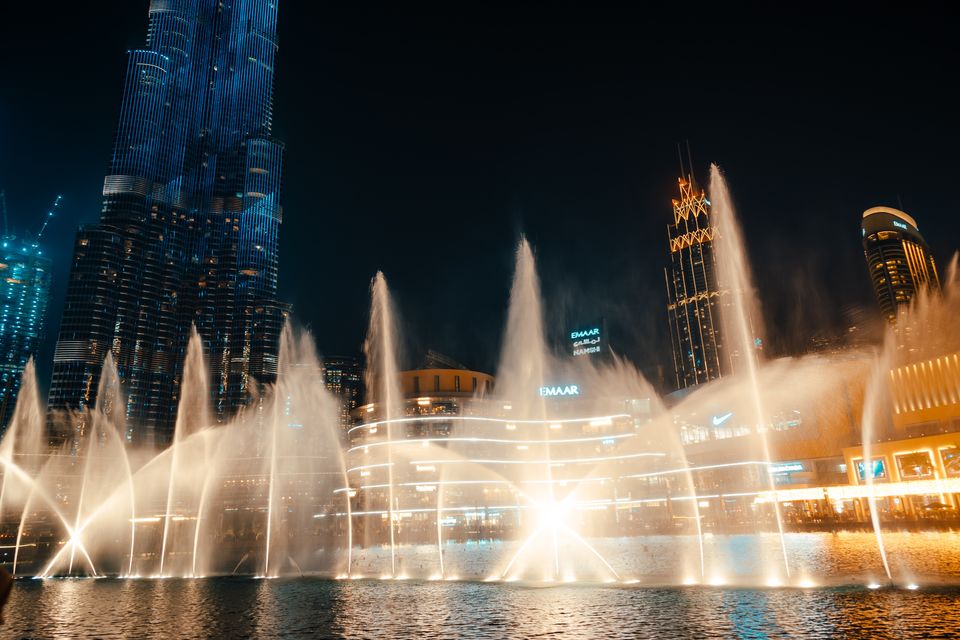 4. Stunning Fountains
Witness the world class water, music and light show. One is the largest fountain show of the world at Palm Jumeirah - Palm Fountains and another is the most astonishing, world's tallest performing fountain - The Dubai Fountain in Burj Khalifa Lake.
When captivating shows are on, these fountains can be viewed even from 20 miles away. Daily shows are held and they are free of cost.
But, if you want more out of this, then get closer and witness this from only 9 meters away, get on a Dubai fountain boardwalk or take a Dubai fountain lake ride in traditional abra boats on Burj lake. Both these options are chargeable and need to book prior your visit.
5. The Dubai Mall
Hold on. This is not just any other mall on the planet.
It is the largest mall of the world by its total land area and it has manifold offerings other than luxury shopping in categories - Dining, entertainment, stay and leisure attractions and it surely must go in our Top things to do in Dubai diary.
Check these out to fill your bucket...
Marine Life
Visit the artificially created Dubai aquarium and underwater zoo, where you can walk-in to the 48 meter long world's largest aquarium tunnel with 270 degree view. Thousands of aquatic creatures call it their home and many are rarest ones.
If Scuba Diving, Cage snorkeling and shark diving is in your To-Do-list then tick them off here.
Ride a glass bottom boat,meet the King Croc here and pay a visit to the Night Creatures...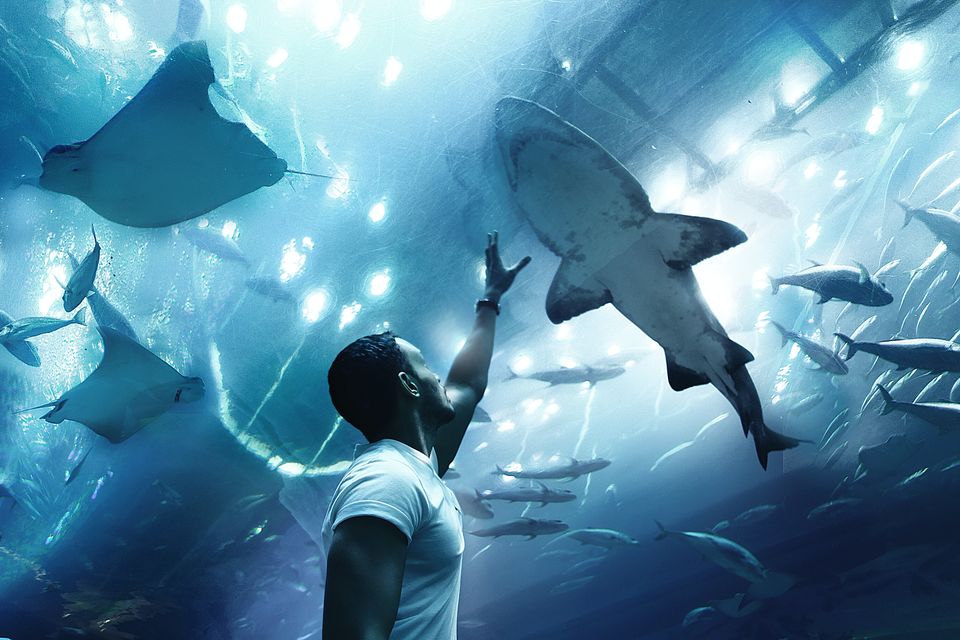 VR Park
A Creative and visually thrilling combo of adventure and entertainment for any age group and any interest, larger than life experience right on your seat at the world's largest Virtual Reality park of Dubai.
This nirvana would take you to the future. You wouldn't want to miss Dubai Drone here..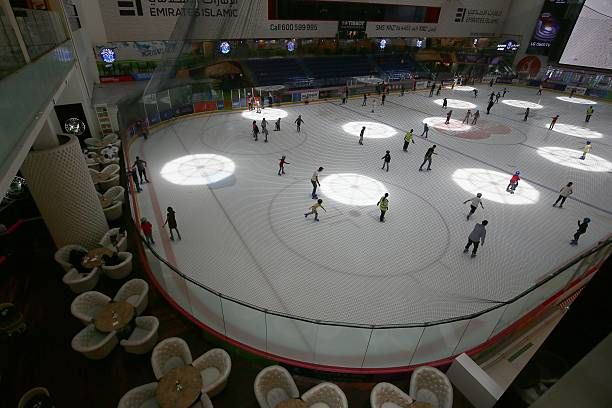 Other attractions are KidZania - an innovative edutainment zone having role playing activities for kids to develop life skills ; the Reel Cinemas megaplex; Dubai Ice Rink - which offers unlimited fun to skating enthusiasts and novel experience to visitors make this a must visit leisure destination in the city and The Souk for all those shopping cravings...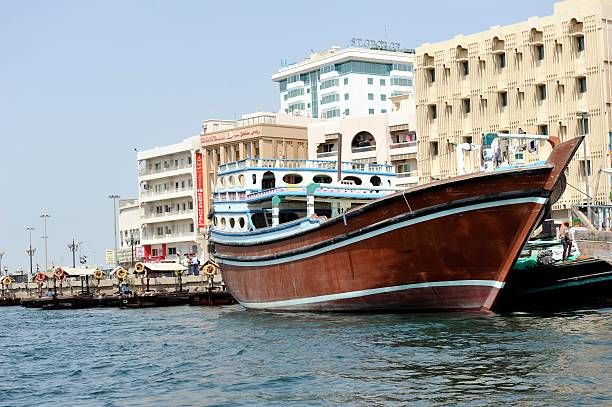 6. Dubai Creek
This glamorous city has rich cultural side to impress the visitors and Dubai creek is the answer.
This saltwater creek is a center point and lifeline of the city.

Have an abra ride here, shop like a local, savour the ancient Dubai charm, get souvenirs back home and gift your loved one a romantic dhow dinner cruise.
For a bird lovers out there, Head of the creek - Ras al Khor bird Sanctuary, an unspoiled wetland reserve is a must see.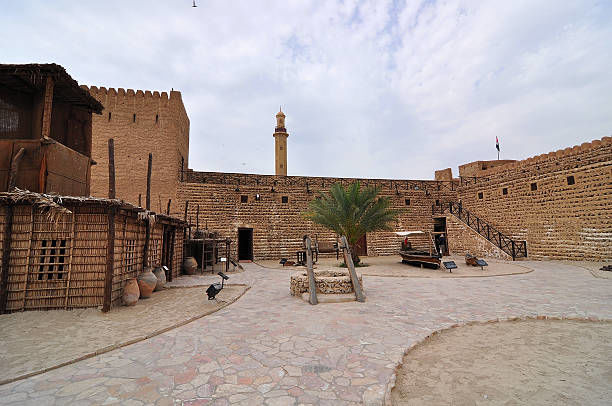 7. Al-Fahidi Fort
The headquarter for the ruler of an emirate, this fort was built in 1787 and officially launched as Dubai Museum in 1971. A Paradise for the art lovers, this boasts Galleries where you can go back to time and witness the recreated scenes from the Creek, traditional Arab houses, mosques, desert, marine life, the souk, date farms. Coin khanjar and coffee museum add specialty to this...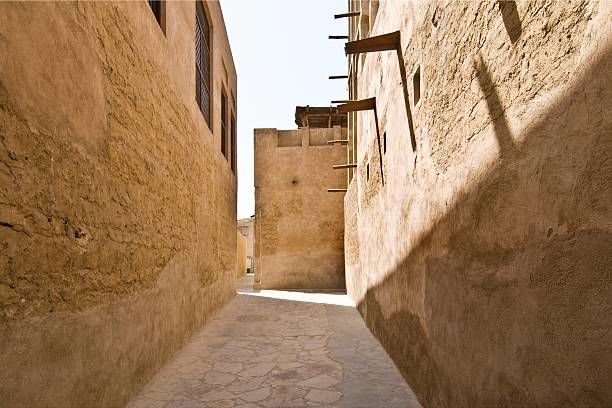 Bastakia Quarter here is a historic walking area to know more about traditional Dubai, you can find Dubai's oldest residential area here.
Immerse in the history and art, this place would feel your thirsty pocket for similar interest and for those insta perfect pics...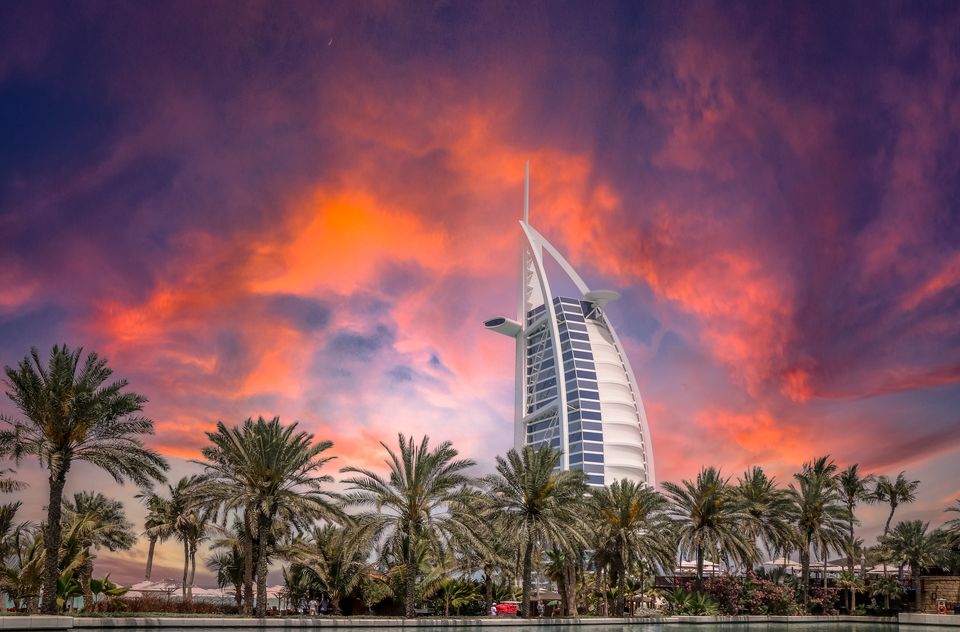 8. Burj Al Arab
Have your evening tea at sail shaped burj al arab, world's only 7 star hotel or if this fits into your pocket, spoil yourself and have an overnight stay here..
Truly Lavish ...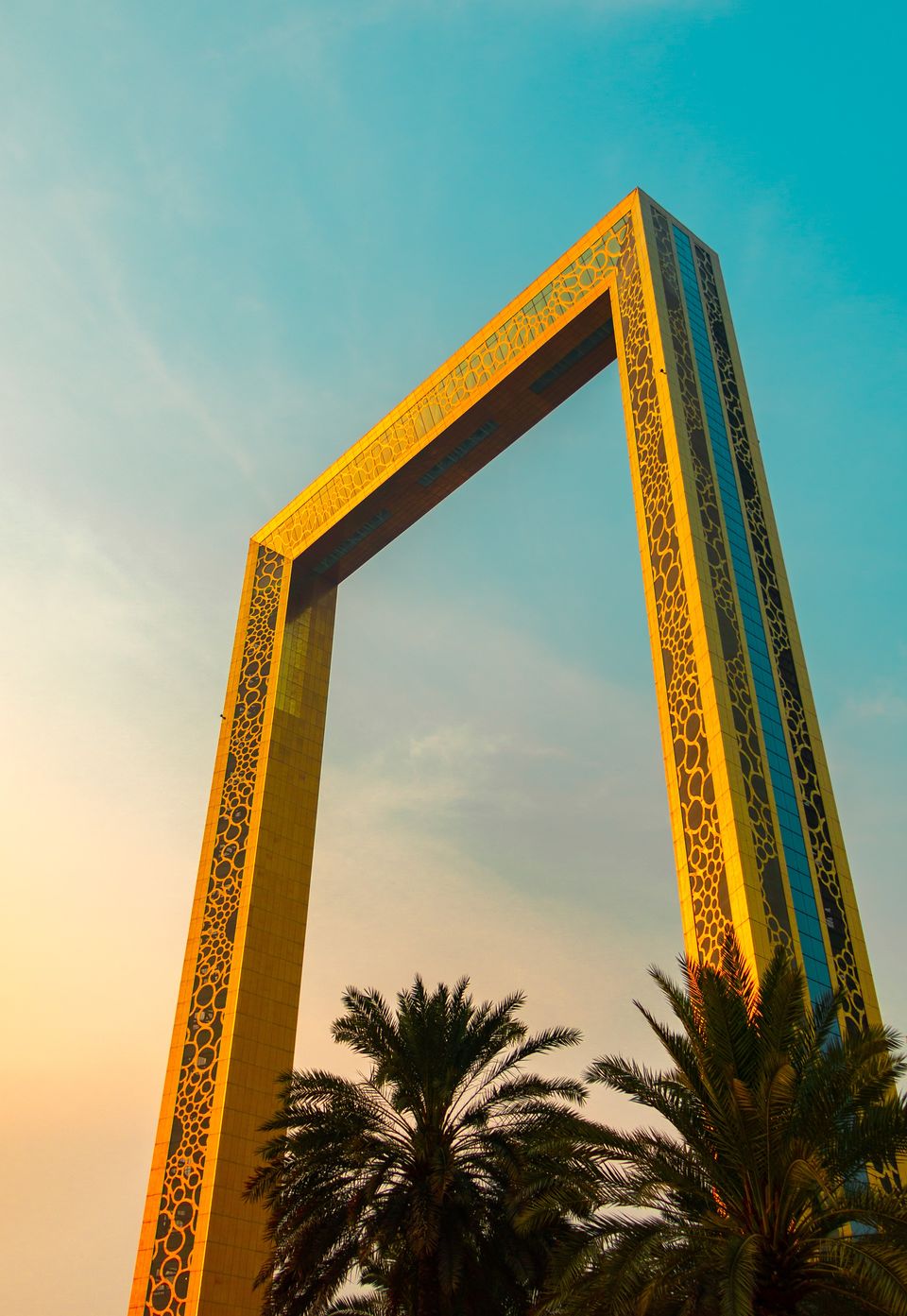 9. Dubai Frame
A Very unique walk on clear glass bridge walkway at 150 meter high in the sky is awaiting you at the notable engineering feat - a giant Dubai Frame located in Zabeel Park.
The world's largest picture frame, a gold plated one and having around 50 stories allow you to experience Dubai's past, present and future in an hour long tour, it's the latest entry to the exclusive- top things to do in Dubai guidebook.
Note : Ideal time would an evening to spend here..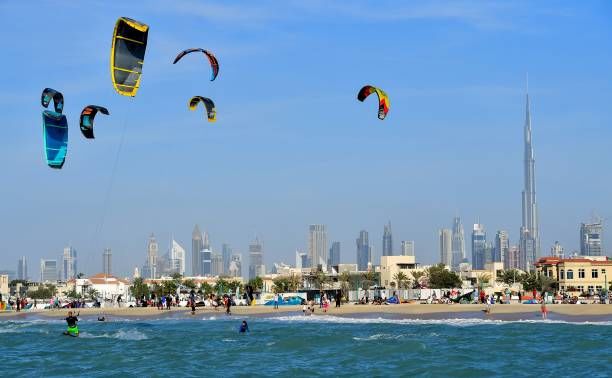 10. Kite Beach
The sunny side of Dubai.. A Day picnic spot for all those beach lovers...Kite beach is a clean and well maintained. Visit surf house..Grab your smoothie, ice creams and have lots of water-sports activities here.
Enjoy a volleyball game on the sand and other plenty of beach - To do list tasks can be accomplished on this kite beach..
Or come here to do nothing..Simply Sit back, load the energies at Food Truck and Relax..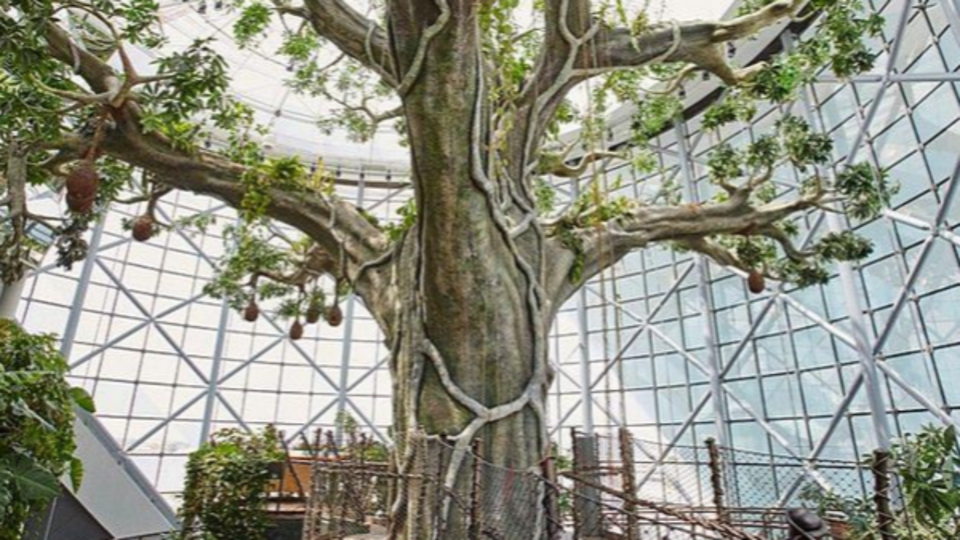 11. City Walk and Green Planet
Spread over 13000 sqm, City Walk offers European style street shopping experience and this can be a fun day along with your visit to green planet and near by Coca-cola arena tagged as middle east's largest indoor arena for catching live concert, comedy show or sport event.
An educational and recreational enclosed ecosystem -Green planet is Dubai's tropical rain-forest, the real wildlife in indoor set up.
You can book yourself a camp in rain-forest ,visit the Australian walkabout, swim with piranhas, witness the thunderstorm in the forest and can enjoy your picnic brunch with sloth and friends.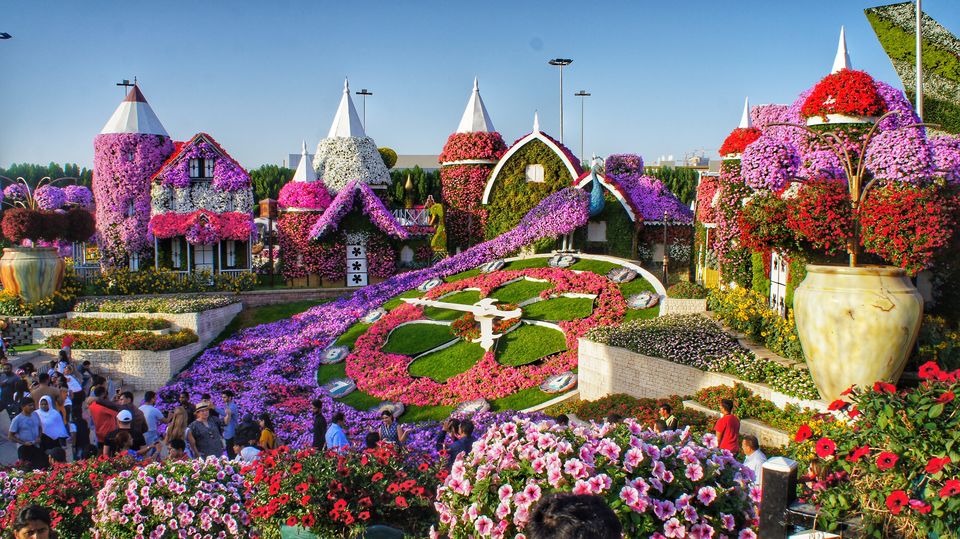 12. Dubai Miracle Garden
All the colors, shapes and scents of the planet on your table.
Yes.This is possible at miraculous place - Dubai Miracle Garden, a vast 72000 sqm botanical garden also includes world's largest Butterfly park with 15000 butterflies in 10 indoor dome set up.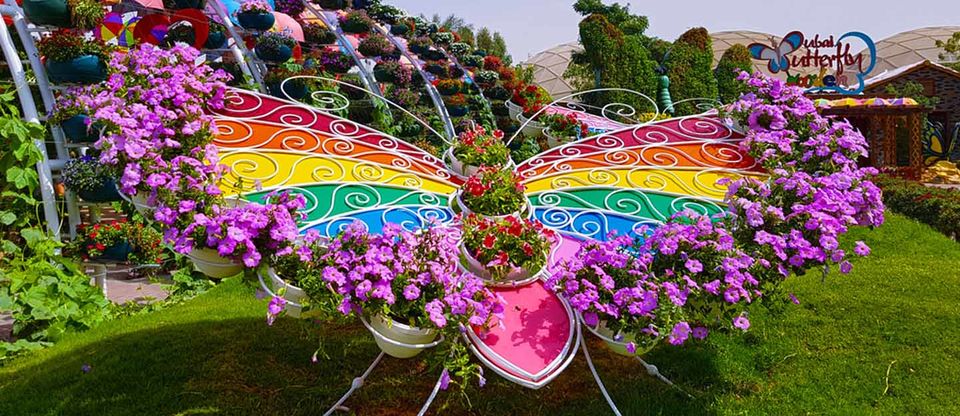 Unbelievable but it's a magical to have such a floral wonderland in the heart of desert.
Have your dose of flower power from more than 60 million flowers around you..A not to miss at all and that's why a must entry as one of Top things to do in Dubai list.
13.Dubai Opera House
A love for the theater or curiosity to visit the marvel architecture, this 2000 occupancy place is a versatile and gem of opera.
You can have opera house tour or can witness stunning art theater performances, musical events, operas, exhibitions and fashion shows or mind blowing live events.
Magical !!
14. Hatta
Around 60 miles from flat sandy desert of Dubai , there lies hajar mountains - a cool weather place having natural freshwater springs and waterfalls, for your nature cravings, this is the place. Visit hatta heritage village, honey bee discovery system, hatta falaj - traditional water supply system and swan lake.
There is an action packed adventure hub for your adrenaline rush .Downhill carting, a human sling shot, axe throwing, archery, adventure rope courses, zip lines are some of things to try here out.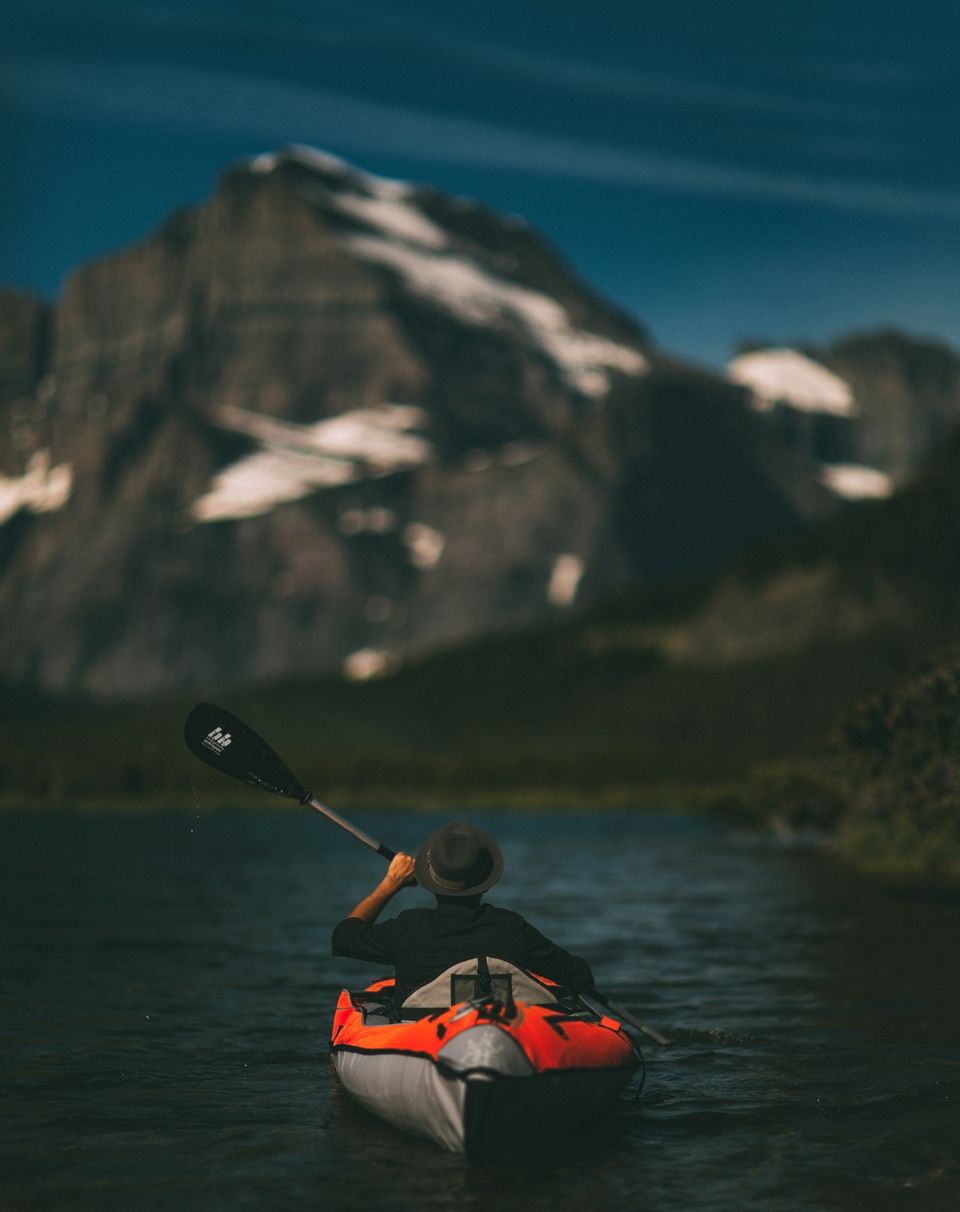 Go kayaking in hatta dam, hike through the beautiful wadis - home to gorge pools of hatta, take a dip into the emerald hatta rock pools, go for mountain biking and then stay there for your overnight camping experience - You and the Universe.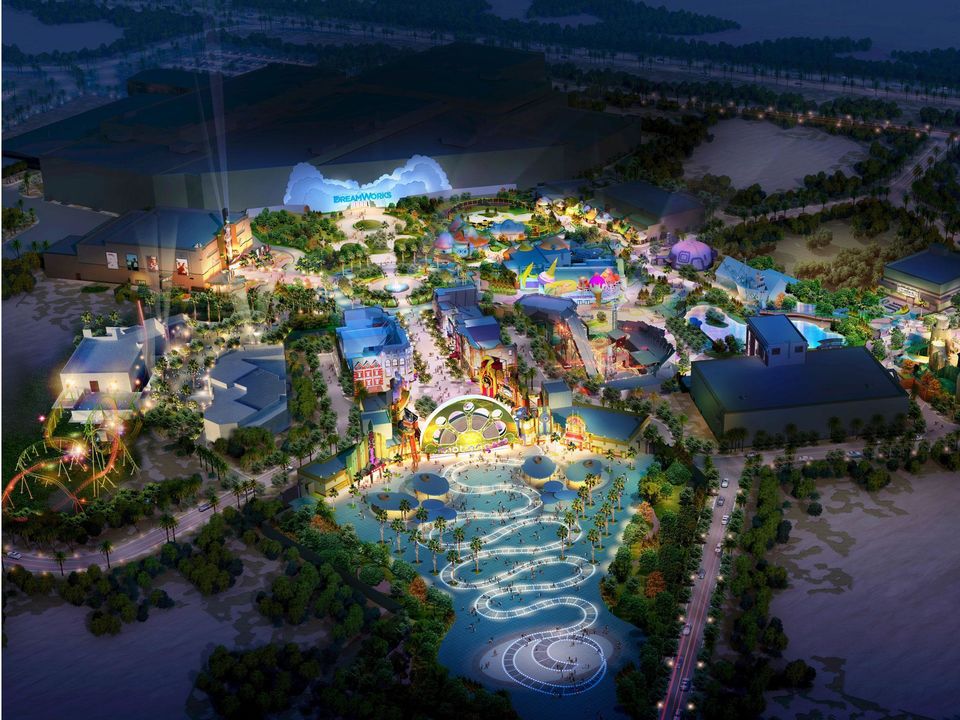 15. Grand theme parks
Infamous IMG world of adventure is the World's largest Indoor amusement park where imagination world comes to the real life..
Other magnificent theme parks are MOTIONGATE, Bollywood Parks,LEGOLAND Dubai ,LEGOLAND Water Park,Riverland Boulevard, Atlantis aquaventure waterpark.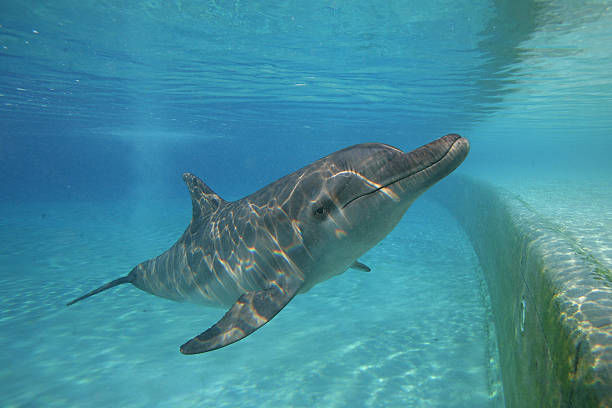 Some more recommendations for that extended Dubai visit - XLine, world's longest urban zipline near Marina mall and have a stroll along marina walk, Helicopter ride, hot air balloon ride, wild wadi water park, Dubai dolphinarium, Ferrari world and that Ultra luxury car ride for unique experience.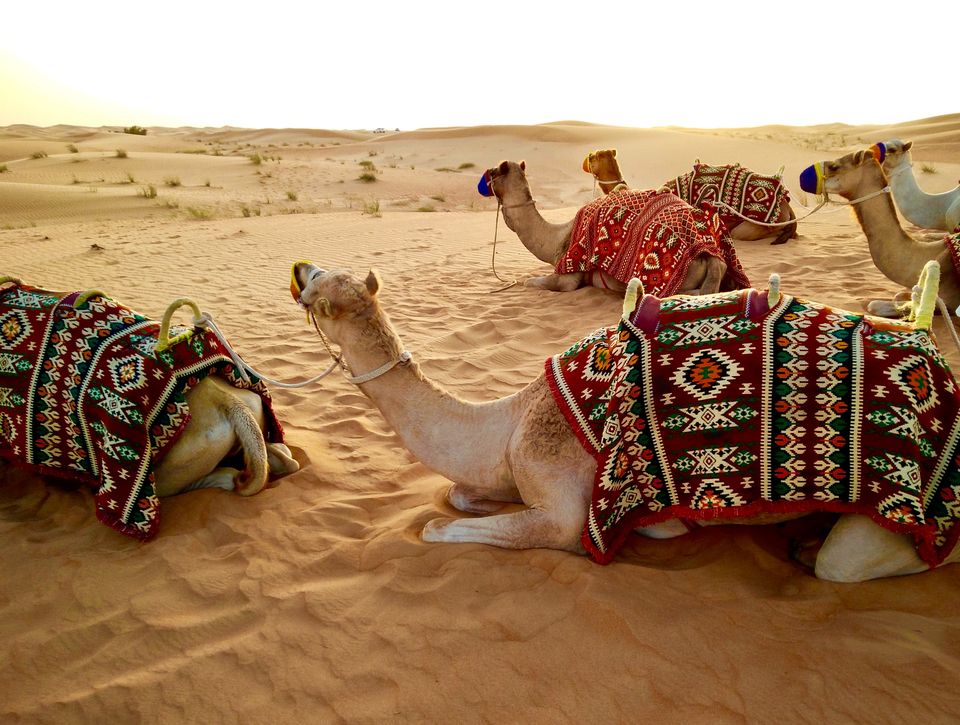 You may really want to start planning soon..So, here are some pro-tips.
1. Get yourself a Go Dubai card to save in entry fees at many tourist places
2. Check Islamic calendar for events as it would limit the access of some places.
3. Try out the new cuisines here.
4. For shopoholics, plan your visit during Dubai shopping festivals ( January / July )
5. Weekend consists of Friday and Saturday here. Have your brunch.
6. A spa visit you would not want to miss here. It's different altogether.
7. For party lovers, Dubai has amazing night life and yacht cruise is your way to drink , dine and party hard..
8. Visit spice and gold sauk near Dubai creek, you would be in shopoholics lists soon. Window shopping is also nice option here.
9. Not to worry for the budget as Dubai has offerings to every tourists and each budget.
10. For those pedestrians, Dubai is not the city to explore on foot. Yeah, you would have your enough dose of walking when in grand malls and parks. Catch the taxis here for local transportation.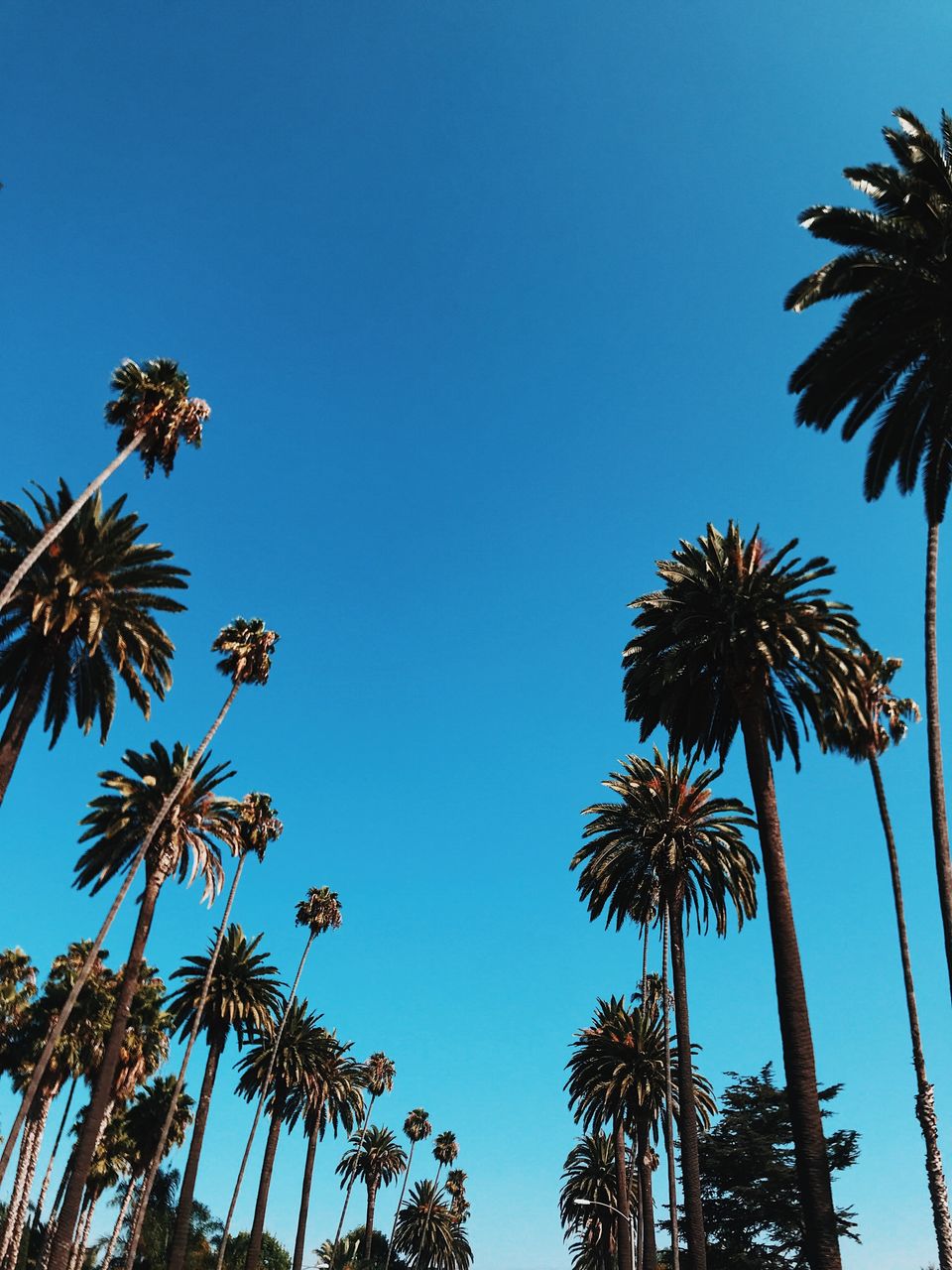 Well, indeed, city of superlatives - Dubai can't be explored without a month long trip or several short trips, but above are your must go to places and top things to do in Dubai.
Go in search of Dubai..
Hope you are making most out of 2021..
Happy Travelling..
Create Beautiful Memories !!