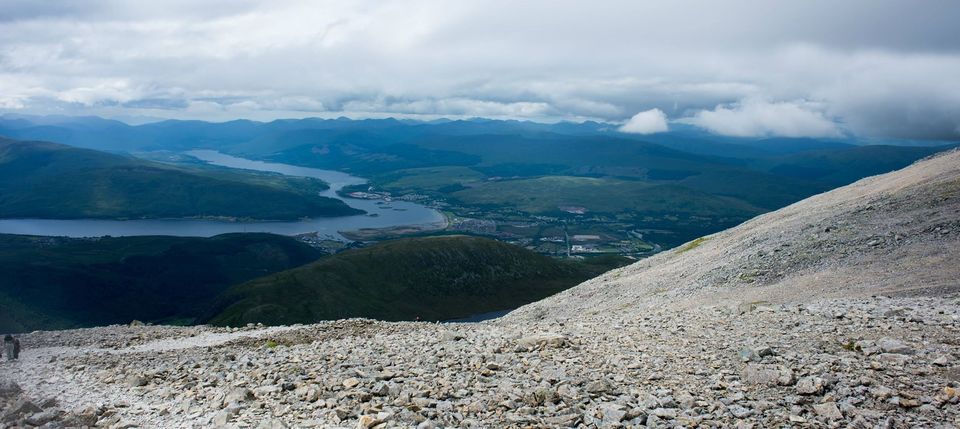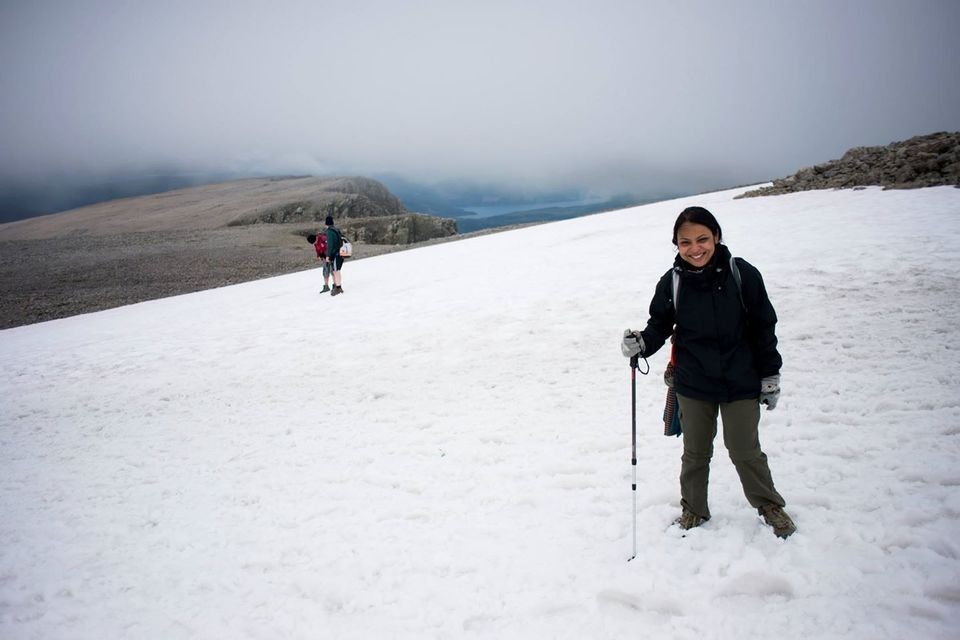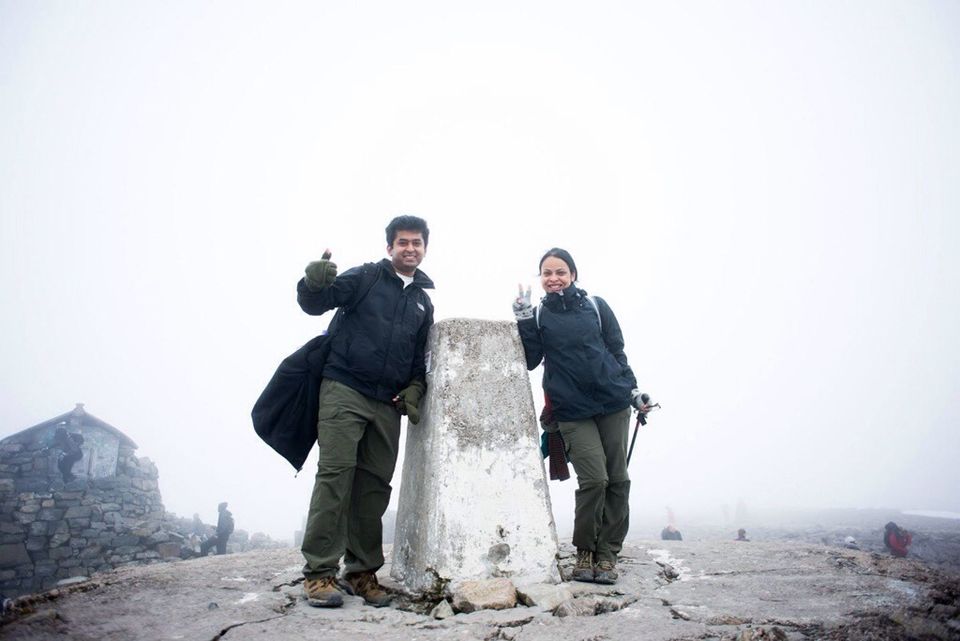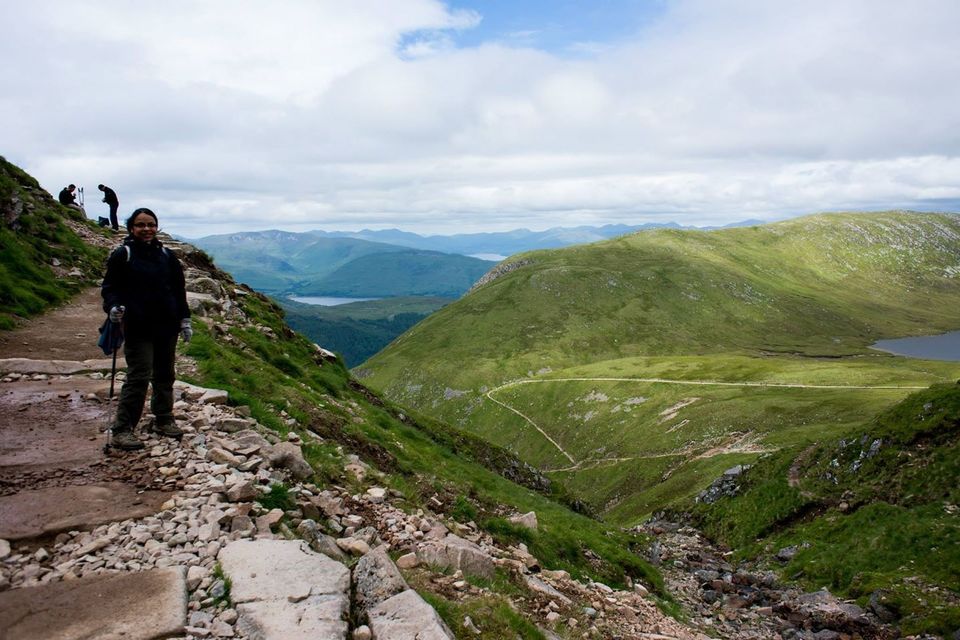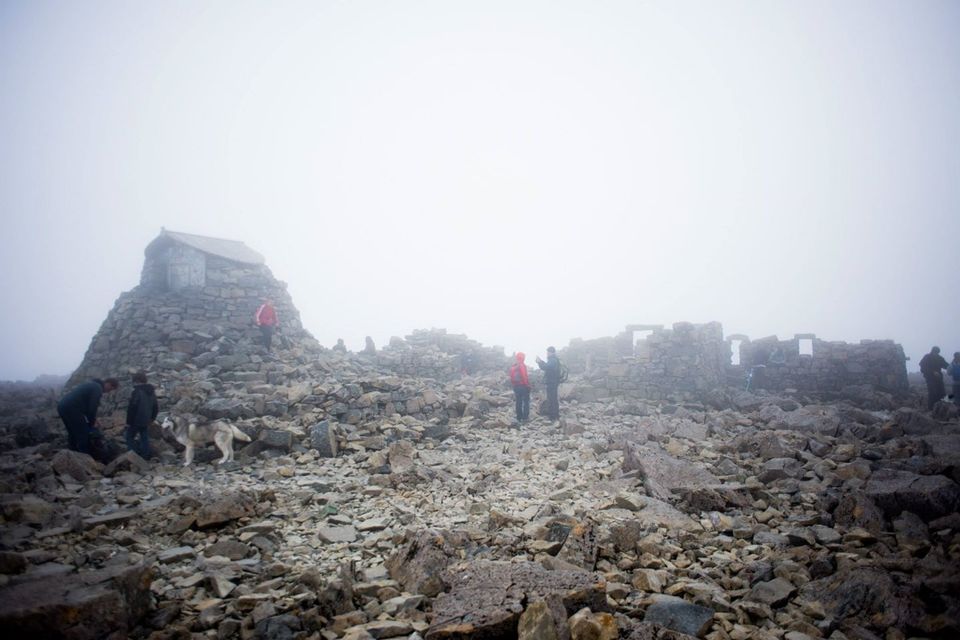 It was two months ago when me and hubby were watching this series on Mountains by Griff Rhys Jones. It was about mountains in England, Wales, Scotland the highest peaks, challenge associated and the surrounding mystical landscape. Till that moment I had no idea about the Ben Nevis or it being the highest mountain. Without a blink we made a decision that Yes!! We are going to hike Ben Nevis Summit this summer!
At Ben Nevis Summit
Sometimes you don't have to go through your bucket list to check what is next. You just add something spontaneously to your list. That's how on 28th June' 14, we were on the summit of Ben Nevis.
It is a beautiful hike of 17Kms with some magnificent views around, that pushes you to walk further up. But once you complete the Summit, that rigorous walk of 8 hours gets replaced by sweet pain of accomplishment. You have a mixed feeling of happiness, proud and not to forget soreness :):)
So once you reach at top of Britain, you will not be able to view anything below :)
Near the Summit, everything is covered with Clouds. Here are a few details if anyone is planning to hike Ben Nevis:
1. Accommodation: Fort William is the perfect base. If you love camping as much as us, I will suggest you to stay at Glen Nevis Holidays Park. The location is awesome and it is cheap, you will be put up right at the foothill of Ben Nevis, overlooking Ben Nevis Peak. Hike to Ben Nevis starts from visitor centre that is just 0.5 miles away from this site.
2. On hike: Waterproofs ( never forget them, it can rain or snow, never trust mountains weather), map, compass, water bottle, small snack box, fleece, thermal socks, walking poles, whistle, torch, mini first aid kit and most importantly a good walking boots.
3. Insect Repellent : Summer is great in highlands, but beware it's Midges time. This tiny insect will suck the blood out of you, make sure you apply this creams or use a net.
4. A good level of fitness is required as it is not an easy mountain. You will be steeply climbing up till Summit and while returning, it's a steep descend all the way till down. So tone up those muscles around knees, calves, feet.
5. Take a map along with and make sure, you are on a correct path that takes you up via Five Finger Gully and not via North Face. To climb Ben Nevis via North Face is a serious mountaineering experience.
6. Once completed the Summit, there is a Nice Ben Nevis Pub right near to visitor center. A pint will be a good way to celebrate.
Please free to get in touch with me if you need any specific information regarding hike or Fort Williams.