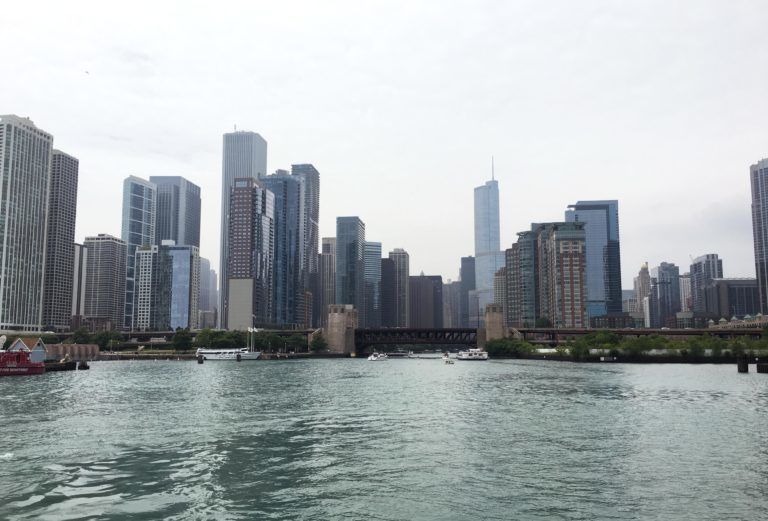 After a wonderful time in the west coast, we headed to Chicago to visit my dad's cousin and his family over the 4 th of July weekend. Although our agenda for The Windy City was just to have some family time, we managed to do quite some sightseeing in our two and a half days there, and in this post, instead of writing a travelogue like I usually do, I'm going to tell you what my top things to do in Chicago are.
1. Check out the view from SkyDeck Chicago (in the Willis Tower)
SkyDeck Chicago at the Willis Tower offers breathtaking views of the city from the 103 rd floor. There are several glass observation ledges that let you stand in a glass box and see all the way down (great spot for taking photos). One can spot famous landmarks like the Navy Pier, the Adler Planetarium and the Soldier Field from the SkyDeck. The Willis Tower, also popularly known as the Sears Tower, is the second-tallest building in the United States and offers unparalleled views of Chicago, making it a must-see.
2. Visit the Museum Campus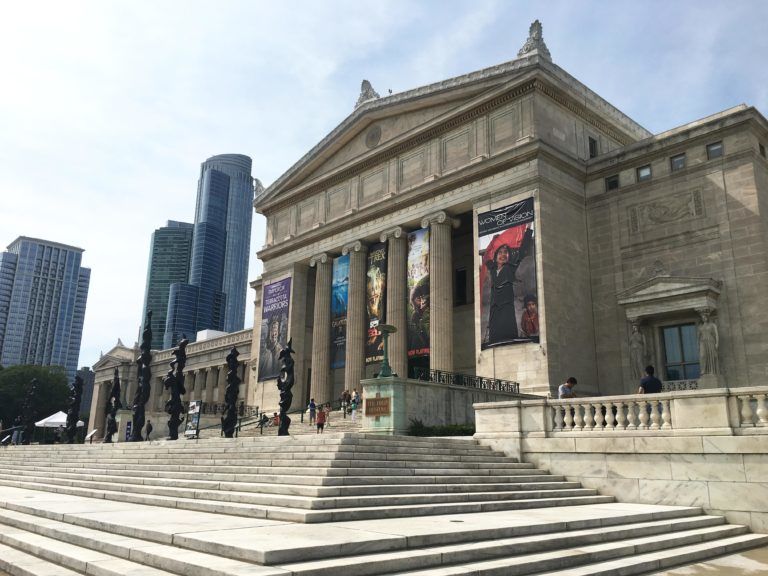 Chicago is home to some of the best museums in the country and is a total delight for a museum lover like myself. We visited The Field Museum of Natural History (which is home to the largest and most complete T-Rex fossil ever found), the John G Shedd Aquarium (home to sharks, penguins, dolphins and whales), and the Adler Planetarium (which is the first planetarium built in the western hemisphere, and which has some incredible shows).
3. Take an Architectural River Cruise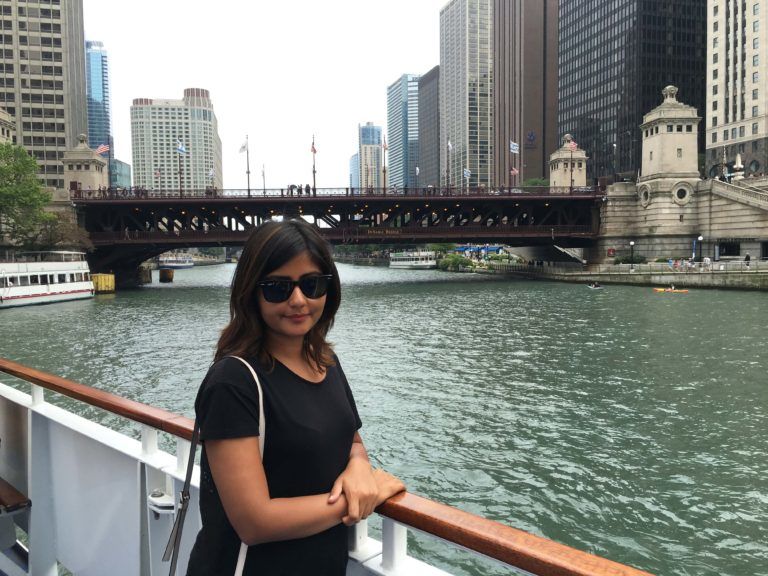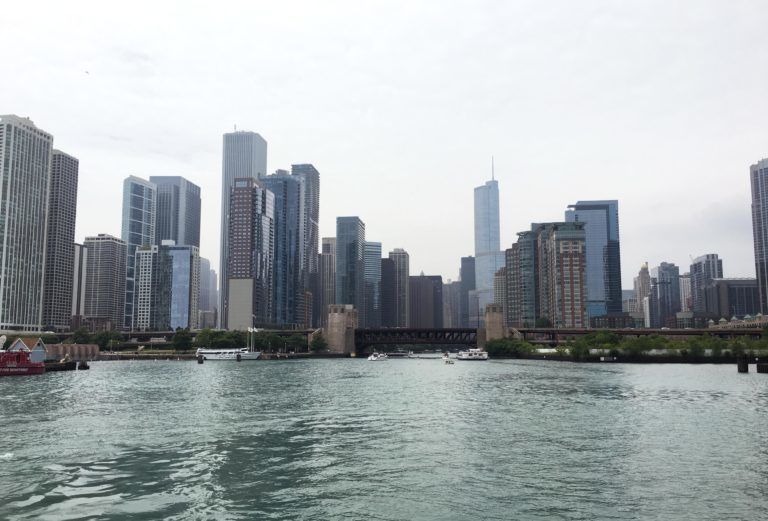 Chicago is a city full of architectural wonder and the Chicago Architectural Tour takes you on a fun and informative boat ride, giving you a good overview of the city's layout. You get unique views of all these famous buildings and the tour guide takes you through the history of Chicago's iconic landmarks. You also get to go out to Lake Michigan and get a spectacular view of the Chicago skyline.
4. Eat Chicago style pizza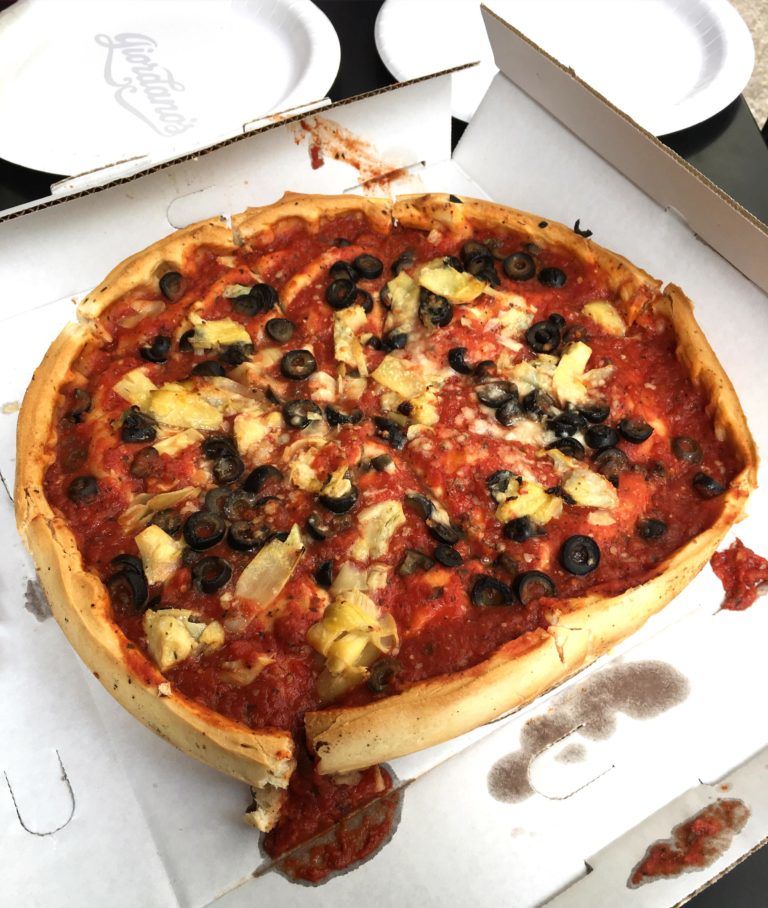 More specifically, have pizza at Giordano's, a popular deep dish style pizzeria. Be prepared to wait at least an hour to get a table though. We actually ended up calling and placing an order for a takeaway pizza but managed to get a table when we went to pick it up. The pizza had generous layers of sauce and cheese and its deliciousness had me wishing I had a bigger appetite because just one slice filled me up.
5. Go to the Art Institute of Chicago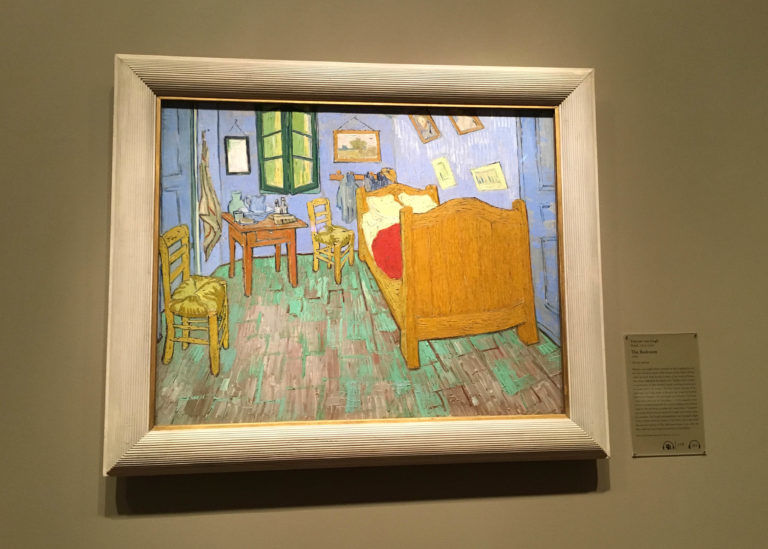 Even if you're not an art lover, I'd still say this is a must see! The Art Institute of Chicago has a stunning collection of Impressionist and post-Impressionist art, and some iconic works like Van Gogh's The Bedroom and Seurat's A Sunday Afternoon on the Island of La Grande Jatte.
6. Visit the Millennium Park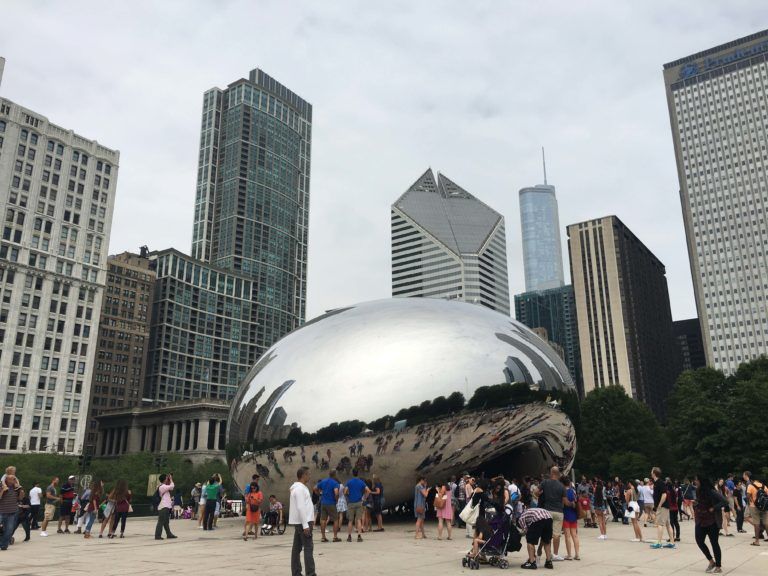 A trip to Chicago isn't complete without taking a stroll down Millennium Park. Most visitors come to Millennium Park to see The Bean (earlier known as the Cloud Gate), which is a polished steel sculpture that plays tricks with the reflection of Chicago's skyline. However, the list of things you can do here are endless, ranging from visiting Grant Park and Crown Fountain to enjoying live performances at the Jay Pritzker Pavilion.
TIP:
I definitely recommend getting the Chicago CityPass. At $98, you get VIP entry to The Field Museum, the Shedd Aquarium and the Museum of Science and Indutsry, and a Fast pass ticket to the Art Institute of Chicago and the SkyDeck. If all these places are on your agenda, then it's totally cost effective to purchase the CityPass.
We were fortunate to spend the 4 th of July weekend in Chicago and indulge in the festivities and celebrations that the city offered. We had an incredible time witnessing the fireworks at the Navy Pier and at Burr Ridge, where we were visiting family. Despite spending such a short time in Chicago, I think we managed to cover a lot of touristy places.
So these are my must do's in Chicago! It is an amazing city and I'm sure Chicago has so much more to offer and I'd love to be back here someday and explore it more.
If you enjoyed reading this post, you could check out more of my travel posts.
This blog was originally published on 'Blog Of The Things'