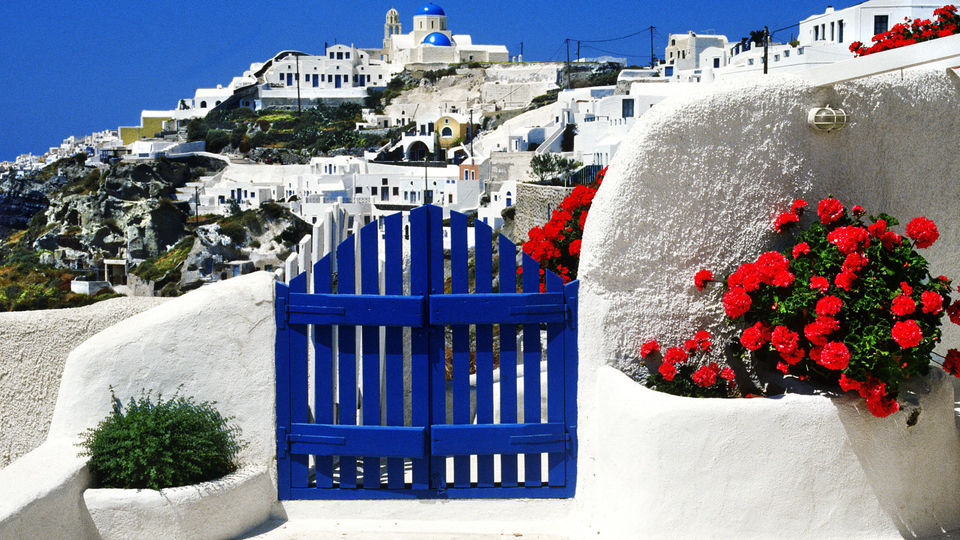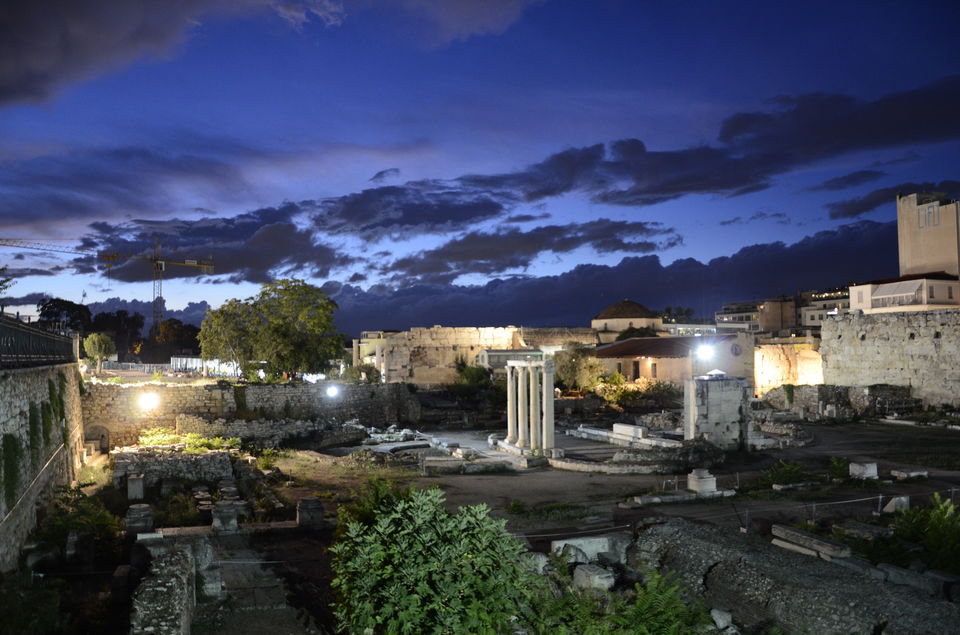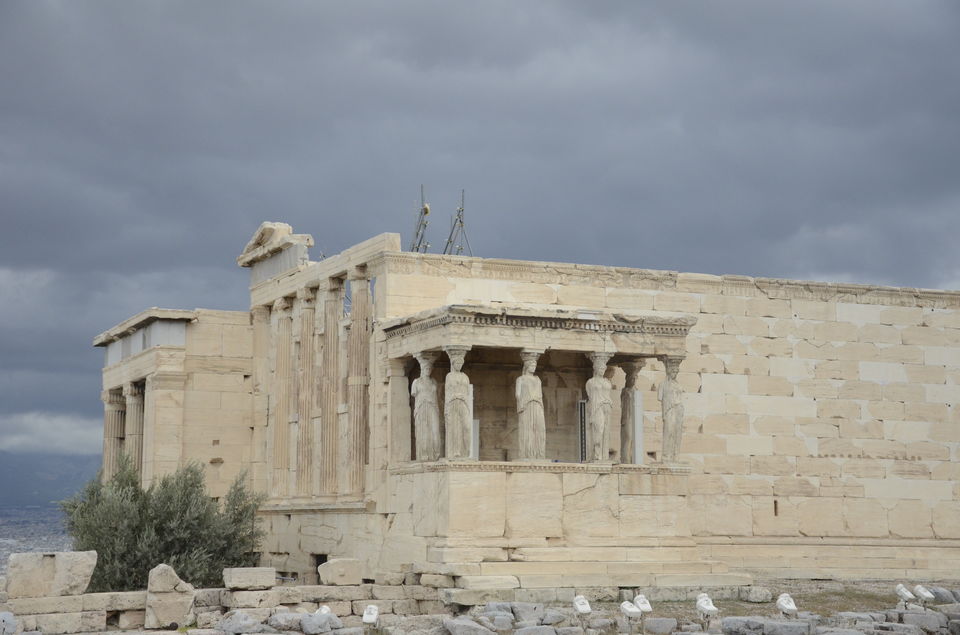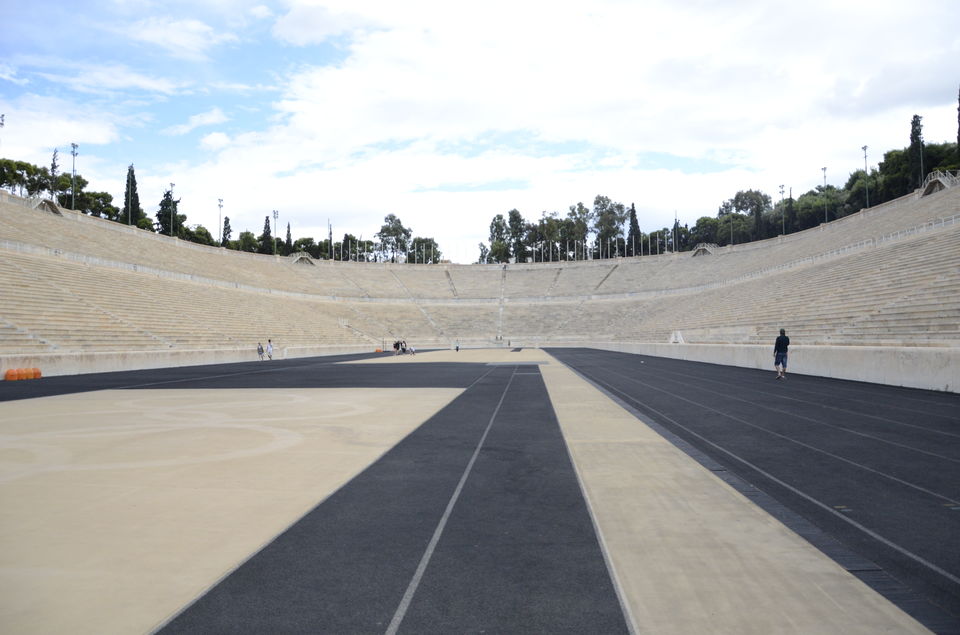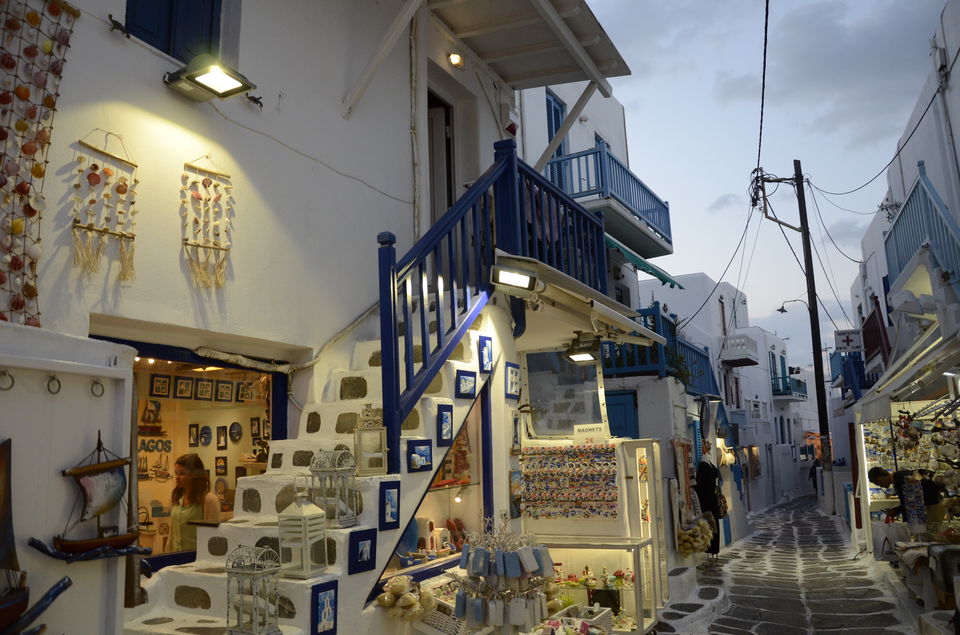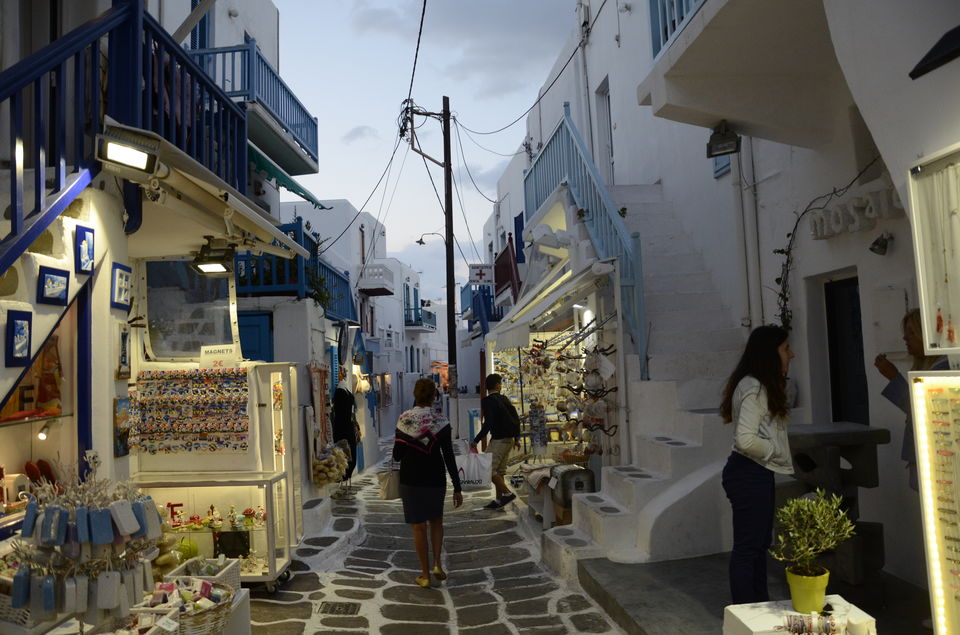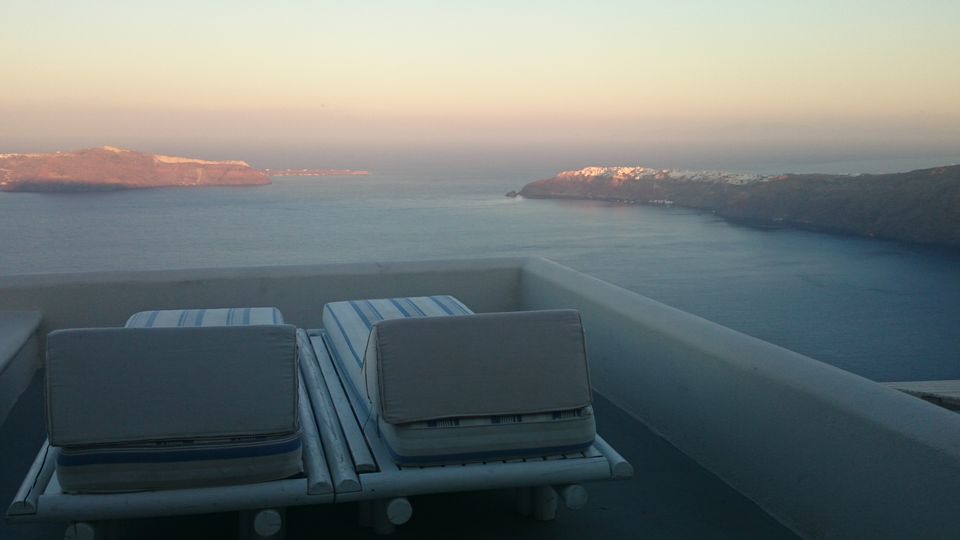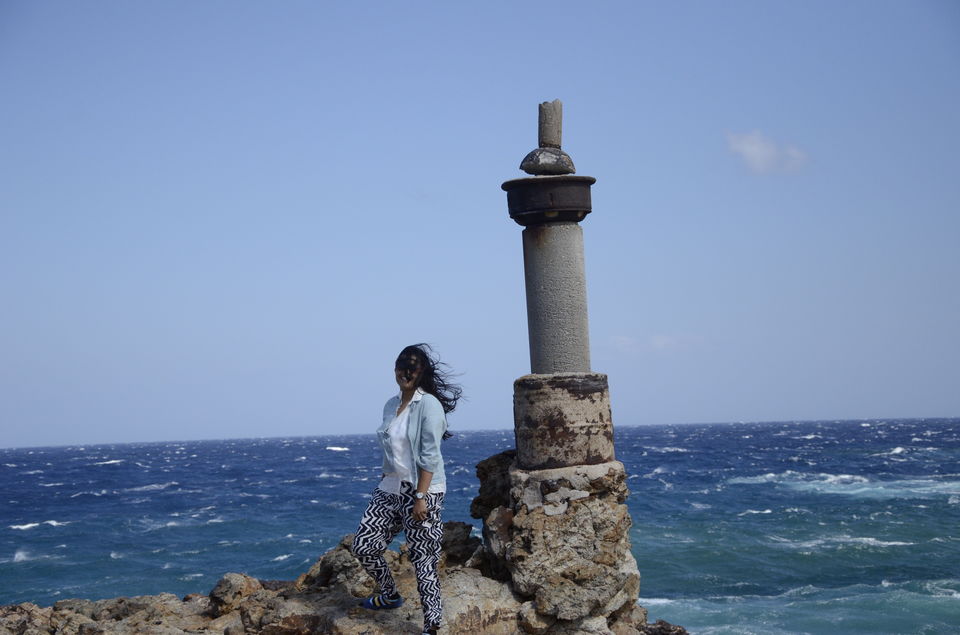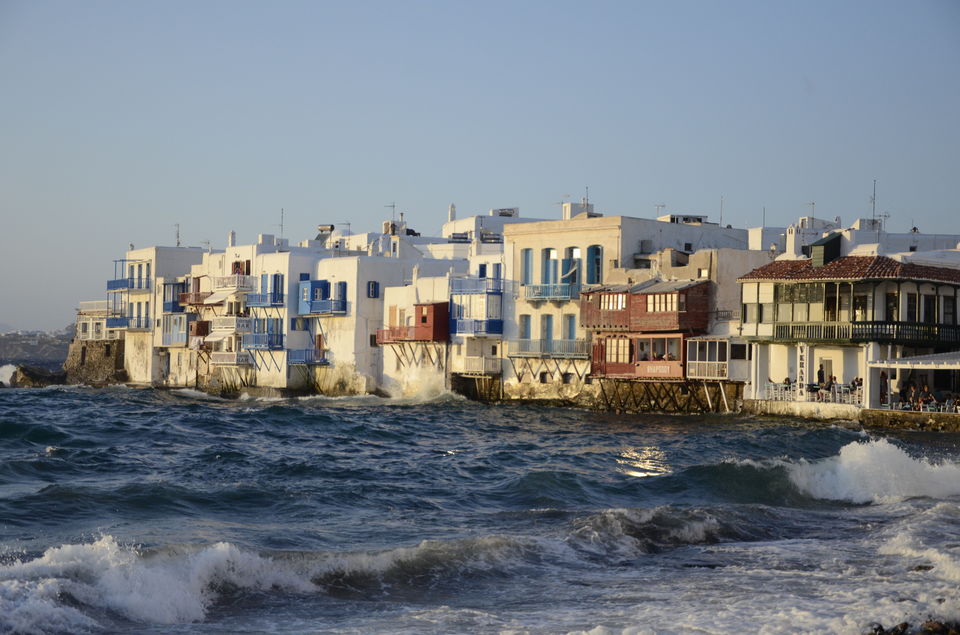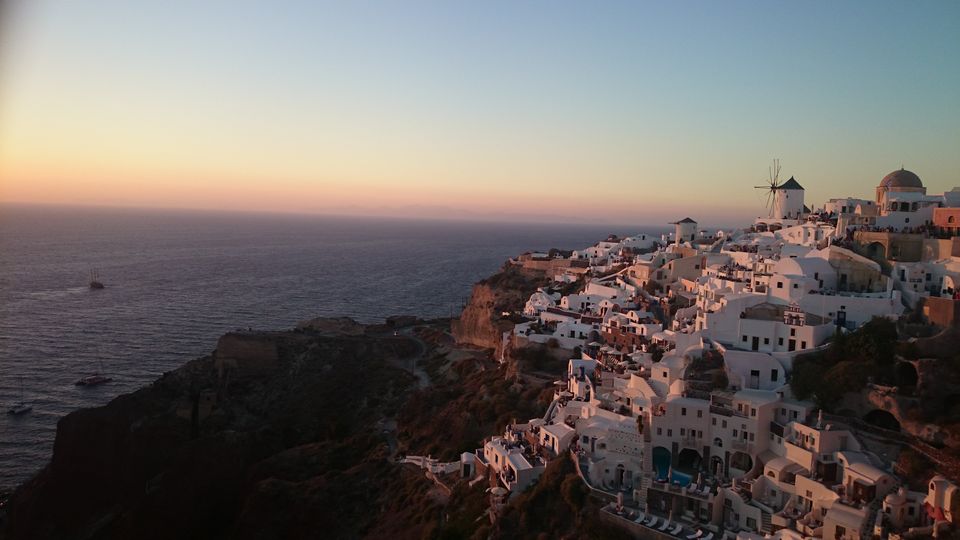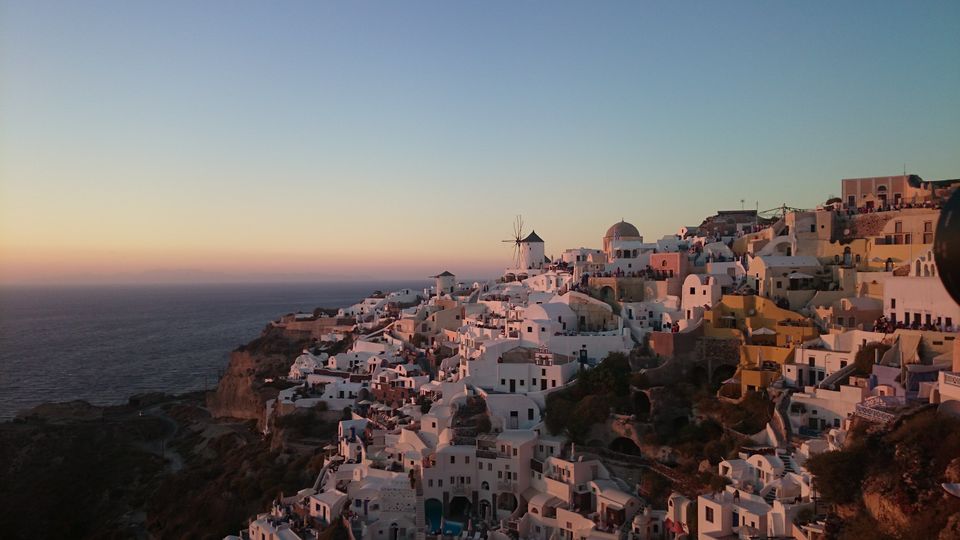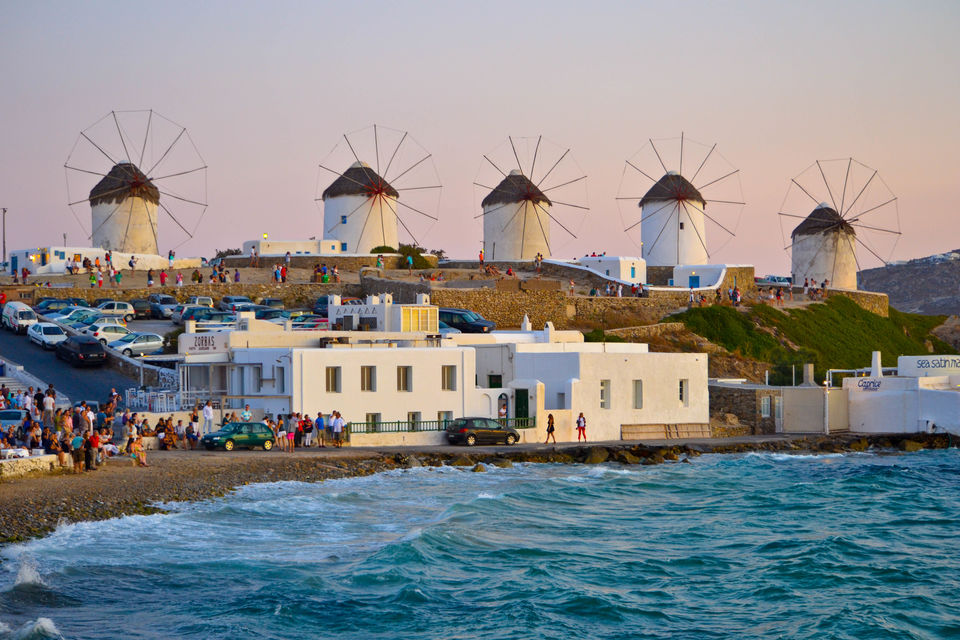 I visited Greece in Sep 2014. The reason why i chose Greece as my destination was because of the diversity that it offers, the historical sites, the breath taking beaches and the mind boggling nightlife. Before the Euro Crisis, Greece was often known as the Billionaire's Paradise. Do visit the official tourism website of Grrece http://www.visitgreece.gr/
Athens is a great example of a capital city which has preserved its historical value and yet is as modern and cosmopolitan as a European capital city ought to be. Plaka is the area where i stayed. For all of you planning to visit Athens in the future, Plaka is the area where one should be putting up. It is below the Acropolis and stretched upto Syntagma Square. There are a plethora of hotel options both 3 & 4 stars. you may visit any of the online hotel booking portals such as bookings.com / trip advisor or hotels.com for great hotel options. I stayed at the Illisos hotel www.tripadvisor.in/Ilissos_Hotel_Athens
There are two main pedestrian streets which intersect at what is generally considered the center of the Plaka: Kydathineon and Adrianou. Both these street are filled with great cafes. Do try Greece's local wine - Ouzo! It tastes exactly like our Goan Feni! Personally, i didnt like it at all....but you can still try.
While you are at Adrianou street, do visit the Monastriaki Flea Market, you can get almost everything here from greek souvenirs to apparels to jewellery. Tip - Do not buy stuff from Athens if you are planning to visit any of the other cycladic islands. Being the capital hub, its expensive and you will end up cursing yourself when the acropolis miniature that you bough for your house was half of what you would have got it for!! Once you know these two streets you can wander around and always find your way back (hopefully)
Tip - If you are staying in and around Plaka area, Save money and DO NOT book a Hop on Hop Off or a SIC city tour as all the famous and must visit attractions are within 15 - 20 mins walking distance. Must Visit are the Acropolis and the Parthenon, The Acropolis museum, Temple of Zeus and the Tower of the winds. Also there are days where entry to the acropolis is FREE!! Do check online before your travel and you may end up saving some more money.
Do visit the Panathenaic stadium which hosted the first modern olympic games in 1896. Reconstructed from the remains of an ancient greek stadium, the panathenaic is the only stadium in the world built entirely by marble. You may have to take a local bus or a cab to visit this place.

MYKONOS ~ DELOS
My next destination in Greece was the beautiful island and the Ibiza of Greece, Mykonos!! One should reserve at least 3 days for Mykonos to do justice to this beautiful island.
I took a ferry from Athens to Mykonos. One can opt for either the normal ferry or the speed ferries. Speed ferries are operated by Sea Jet and Blue Star. Though slightly costlier than the normal ferry, the speed ferries are worth it and reduce the travel time by half. Usually a high speed ferry takes around 3 hours whereas the normal ferry can take upto 8 hours.
Mykonos is pure natural beauty. Sun kissed beaches, cirrus blue clouds and dusty brown hills! There are various areas where one can choose to put up in Mykonos, depending upon one's inclinations. I stayed at the Platis Gialos area which is close to Mykonos Town and at the same time has great beach resorts. For those particularly interested in believing that the day starts at 12:00 am (attention all party people), you can stay at the Paradise or the Super Paradise Beach. Please note that though these beaches are great party places but they have only limited hotel options and are far from the main town.  Do remember that the party scene in Mykonos onsets from the month of June and teh closing party usually happens around the 15th September every year.
I suggest that one should stay at either Platis Gialos / Psarou or the Ornos Beach area.  I stayed at the Pelican Bay Art Hotel www.pelicanbay-mykonos.com. Even the Petinos Beach Hotel and the Petinos Hotel are great budget options www.petinoshotel.gr. 
Mykonos Town is best explored on foot. The Town is also known as Chora. There are regular buses every 15 mins from Platis Gialos / Psarou  Beach areas to Mykonos Town and costs Euro 1.6 per person. Walk through the whitewashed buildings and the narrow cobbled streets that lead you to the Old Port, Little Venice and the Chora Windmills! Little Venice is enchanting!! Enjoy a romatic dinner at one of the many restaurants here!
Day excursion to Ancient Delos : I opted for a day trip to the island of Delos, where history and mythology are as one. It is here where Apollo and Artemis are said to have had their birth, and early Greeks constructed a city with political clout and commercial prowess. You can see the foundation that once supported the Temple of Apollo and feel the weight of ages in the sanctuary of Artemis. Walk through the crumbling walls of the ancient city, visit a local museum to see artifacts that span thousands of years of Greek and Roman history.
Jeep Safari Tour - I also took a half day Jeep Safari tour. The best part of this tour is that if you are carrying an international driving license, you can actually drive the jeep. The jeep safari tour explores the unexplored areas of the island, from the old watch tower to the remote beaches where you can enjoy a relaxing swim away from the maddening crowd.
My next cycladic island was the breathtaking and the picturesque Santorini! The beauty of santorini cannot be described in words but has to be experienced! Recollect the song Meherbaan from the movie Bang Bang, it has been shot in parts of Santorini......i'm sure now you can visualize how beautiful this place is! 
To reach Santorini from Athens / Mykonos, one needs to take a ferry. I took a High Speed ferry from Mykonos old port and reached santorini in about 3 hours. In Santorini, i suggest that you should book atleast a 4* resort either in Imerovigli or in Oia. Fira is the main town and the same is easily accessible through regular buses from both Imerovigli and Oia. I stayed at the Andromeda Villa Luxury resort at Imerovigli. www.andromeda-santorini.com
Volcano Hot Springs and Thirassia tour 
Santorini trip is not complete without a boat trip to the famous Volcano with its active crater. I suggest it is better to book this tour as a guided one. The tour starts from the Old Port at Fira around 11 am with the first stop at the volcano. It is important to wear comfortable sport shoes. Do carry a hat / cap and a bottle of water as it is a bot of a hike. Do not bother to carry your other belongings (save money offcourse) and leave them on the boat as they are safe and you may not want to unnecessarily carry the extra burden. The most recent volcanic eruption was that in 1950. Do try and insert your hand in one of the many small ground holes with prior instructions from your guide to feel the hot volcanic air.
The next stop is Palea Kameni beach! Do try this if are a swimmer (not only a pool swimmer). The Boat will stop about 100 meters from the beach shore. Once you dive into the sea and swim towards the shore, you will feel the hot waters of Palea Kameni beach where the  temperature is 35o C! Tip - For those of you who have never tried swimming in the sea / ocean, do not try this even no matter how trained a swimmer are you as the water is very shallow and the rocks are extremely sharp. 
From the Palea Kameni beach, the boat sails above the sub-marine crater to reach the small island of Thirassia where you can eat, swim and explore. From Thirassia, the ship passes through Oia, you can either opt to get down at Oia, explore the Amoundi Bay with its red cliffs and witness the spectacular sunset or get dropped at Fira. 
Before i was leaving for Greece, one thing that almost everybody told me or what the travel blogs said was to witness the sunset at Oia. To be honest, i thought what's such a  big deal about this Oia Sunset experience?
Infact for once i thought that i'll skip it, but i am so glad i didnt. Not that the sunset from Fira or Imerovigli is anything less, but the Oia experience is just different! Usually the streets, the sunset point and the restaurants gets completely crowded by 5 - 5.30, so it is better to reach a little early and reserve your place (By reserve i mean - make sure that you get a place to stand on your feet - both  and not just one.) It is such a breathtaking and one of those bucket list type experience that everyone who visits Santorini should'nt miss. After all, there's a reason why these sunsets are world famous!
For those of you who can afford some more luxury, do book a sunset sailing tour in Santorini. There are a lot of agencies arranging both private and group sunset cruises. You can hire a private yacht or book a group tour. 
Last but not the least, do carry back some souvenirs of the whitewashed and the blue domed churches, some hand painted plates as artifacts as memoirs of an amazing and unforgettable trip to this Enchanting country called Greece!!