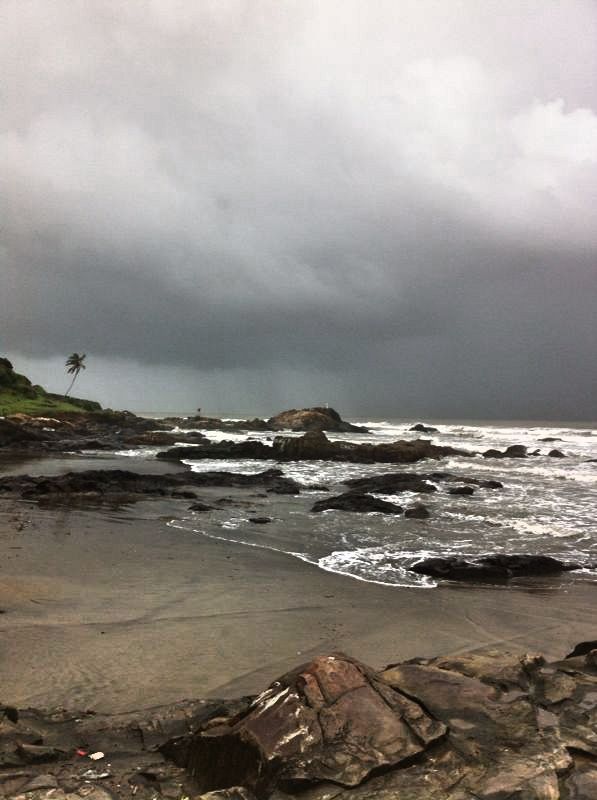 Goa is famous for its beaches , all night parties and food . Goa is blend of indian and Portuguese culture . I have been here 2 times in monsoon . People thinks it's not the place to choose in monsoon but Goa turns out to be more scenic in monsoon . Here are the few reasons why you should visit goa in monsoon............
CHEAP FLIGHTS : In month of july and august prices of flights for goa are normally cheaper than the high season . So you can save a lot at this time on transport.
LESS CROWDED : At this time you will find tourist but it will be not that much crowded . Beaches are more peaceful and pretty due to the minimal crowd so you can enjoy sights without any chaos . Places you can explore like AGODA FORT,CHOPRA FORT,BAGA BEACH,BAGA MARKET ETC.
BETTER DEALS ON HOTELS : In monsoon you will get off upto 50 percent on big chain hotels . TIP:try to book hotel in candolim because its more peaceful and less crowded area in compare of calculngate plus it has all the famous restaurants and clubs too.
NO NEED OF RESERVATION AT RESTAURANTS : ok what's the frustrating thing when you are on holidays that you have to wait outside of resturants for your meal because of rush . As i told you earlier there is less crowd so you can enjoy your meal at best restaurants without any husstle . Even party scenes are not totally dead , you will still find places to party and to hangout with friends . TIP: we had used TRIP ADVISOR Recommendations for restaurants.
GOA BECOMES MORE SCENIC: That's true you can't enjoy water sports in monsoon but if you are nature lover like me than this the best time to visit goa . At this time you will witness fresh and green goa washed in the rain . wildlife sanctuary was on peak at this weather . Goa's DUDHSAGAR FALLS becomes more alive at the time of rainy season . you can reach here by train or road from panji or madgaon. if you are a young soul then you can track upto falls.
HIRE A SCOOTER AND ENJOY RAINS : if you are a person who like to splash of water on their faces while riding through cool breeze then its your place . you can hire a scooter for rs 175 which is 300 rs in high season . if you are a big family then you can have open jeep also
ENJOY MONSOON FESTIVALS: if you want to enjoy local life and culture than attending a festival of local peoples is the best way to connect with them . Some of festivals and there dates are:
SAO JAO :Celebrated on june 24 dedicated to St. John the Baptist
PONSACHEM FEST: The JACKFRUIT Festival is celebrated in the village SOCORRO on the day of june 24.
SNAGGED:The feast of St Peter celebrated by goa's fishing community on june 29.
YOGA: if you are a fitness freak or into yoga then monsoon can be best time for you to visit goa,Due to less crowd and demand yoga instructor gives you discount plus you get better attention.