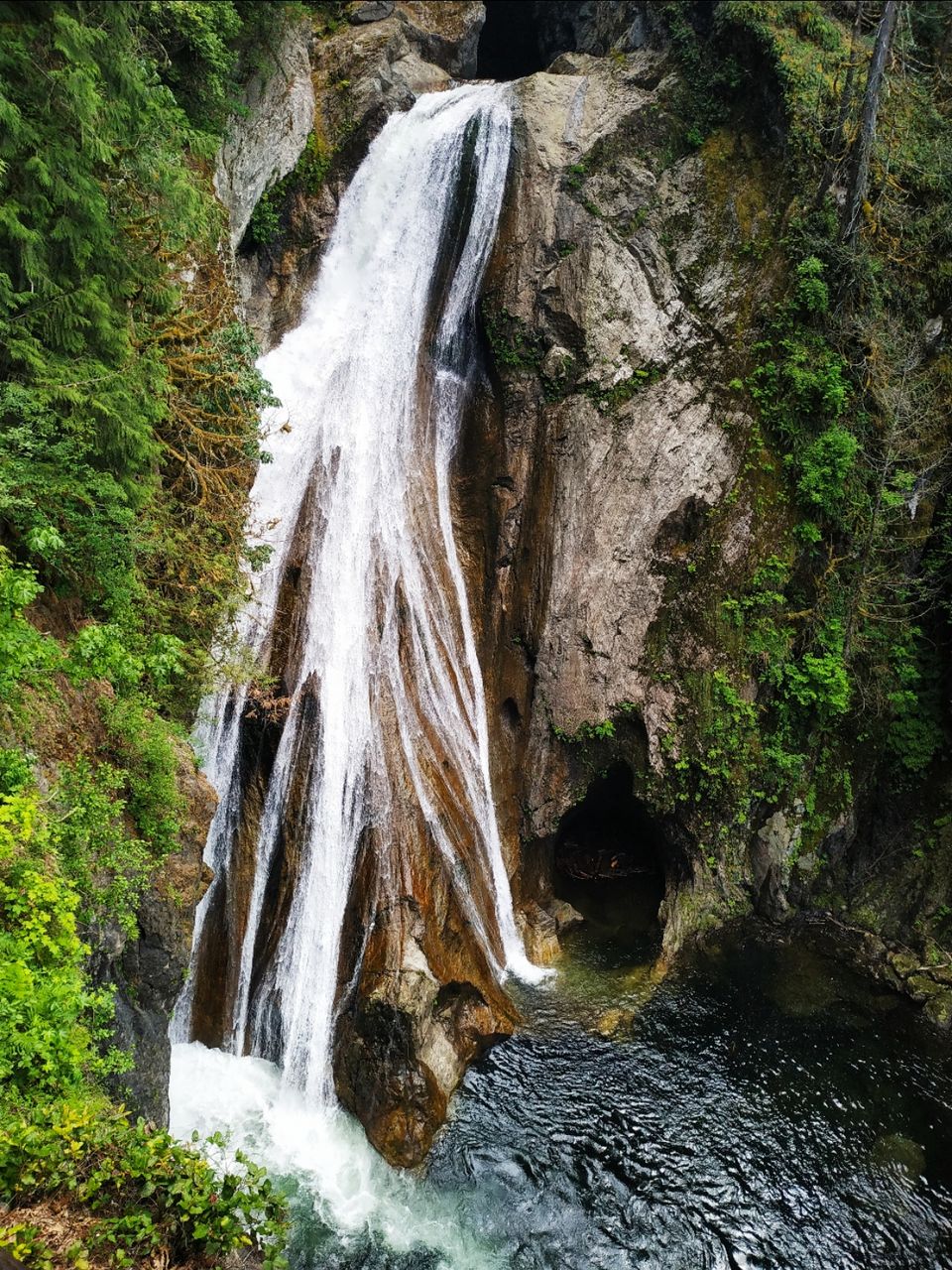 Twin Falls Trail is a 2.7 mile roundtrip trail located near North Bend, Washington. The trail is primarily used for hiking, walking and is best used from March until October.
It is 60miles drive from Bellevue downtown on the South fork of the Snoqualmie River, off exit 34 on I-90 in the Olallie State Park. Hiking at average speed will take around 2.5hrs to complete round trip with a little rest along the river bank.
It's a well maintained trail with a elevation of 1000ft. You'll witness both ascends and descends on the way to the fall which makes it simpler as you get good amount of rest while making it to the destination without stopping.
On an ascending path, a set of descending steps lead to the best view of the Lower Falls. A Big Bridge on the way gives you a great views up and down the valley, including the two cascades upstream. A steep slope with stairs gets you to the upper overlook for a better view of the Upper Falls.
There are a number of stopping points where you can sit, rest and enjoy.
Pro tip: Restrooms are available in the parking area. Use them if you need before starting your hike since there are none available on the way.
Don't forget to enjoy nature nearby while you hike. Remember joy is found not in finishing the activity but in doing it.
Happy Hiking!!!