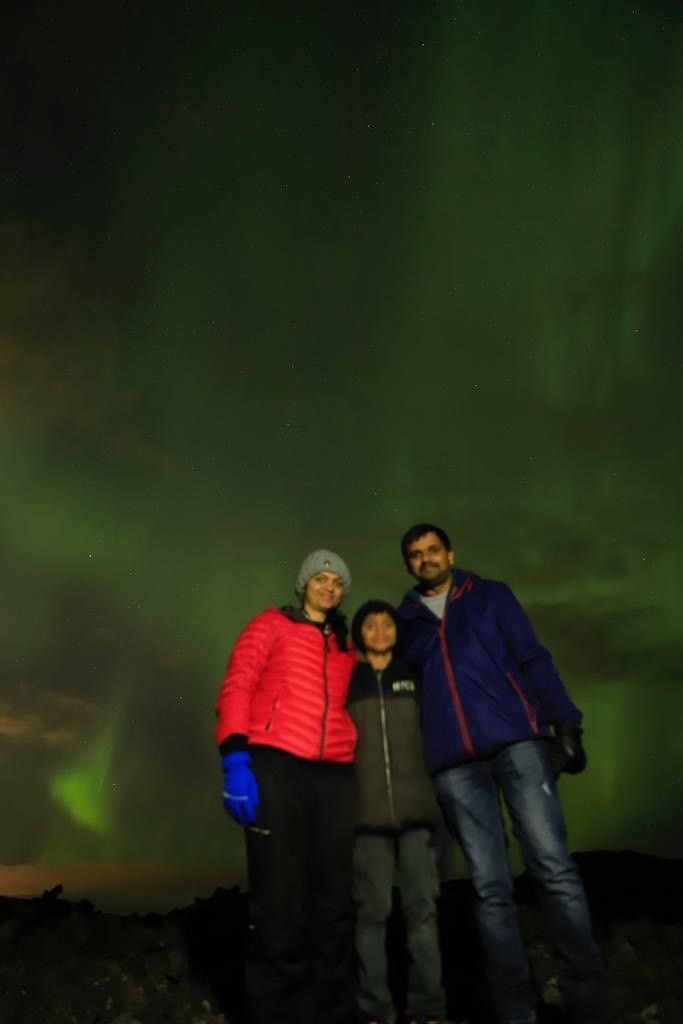 Today we had booked "SNAEFELLSNES & KIRKJUFELL SMALL GROUP TOUR, Djúpalónssandur Black Beach & Lava Cave Day tour" from the same tour operator Arctic adventures.
Our guides (one in the bus and one in the cave later) today were very passionate about their work and their country. You can see the reasons as and when we go on... Firstly, the bus guide gave us 2 options in the beginning, 1 hour lunch at restaurant or no specific lunch break and with this sacrifice comes lots of unplanned stops. He was fine to have packed lunch inside of bus itself. I am glad everyone selected the 2nd option and like this our tour to West Iceland and the Snæfellsnes peninsula began.
We were soon given a quick stop giving us a chance to snack up for the trip ahead. I tried the world famous Icelandic hotdog and yoghurt :)
Next stop was a small river with lots of mountains in the background :)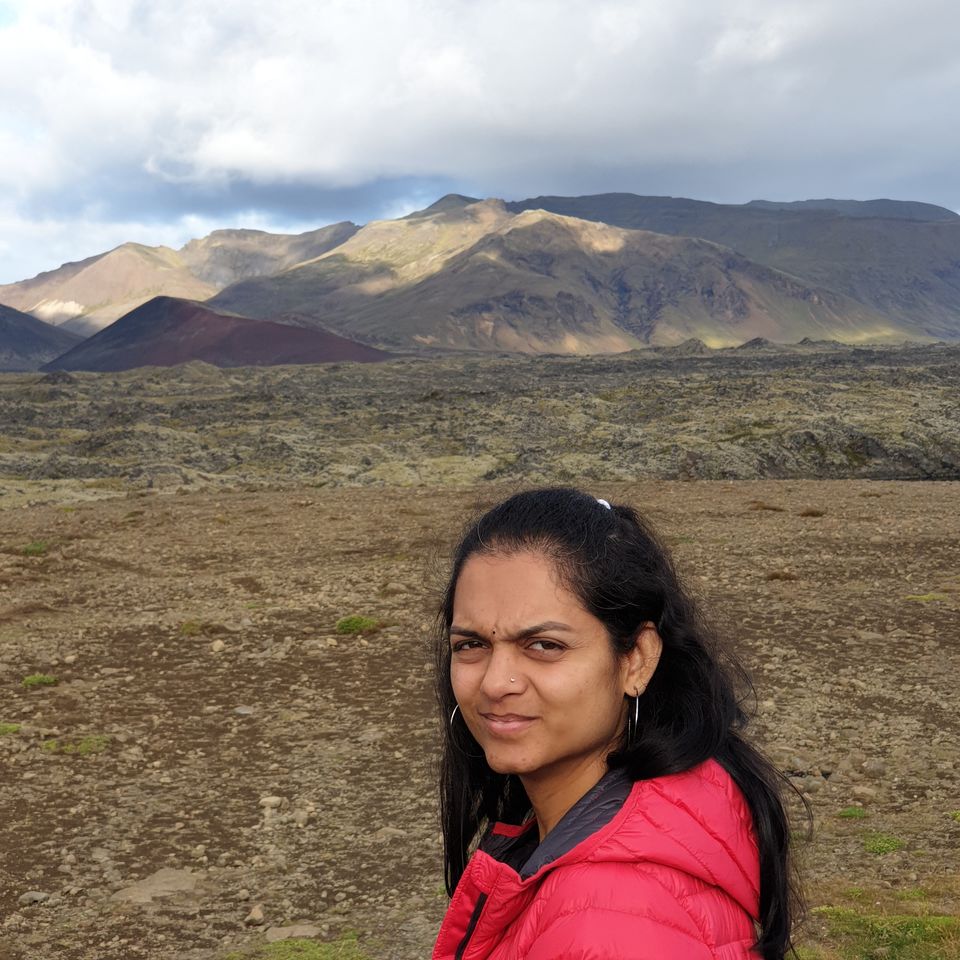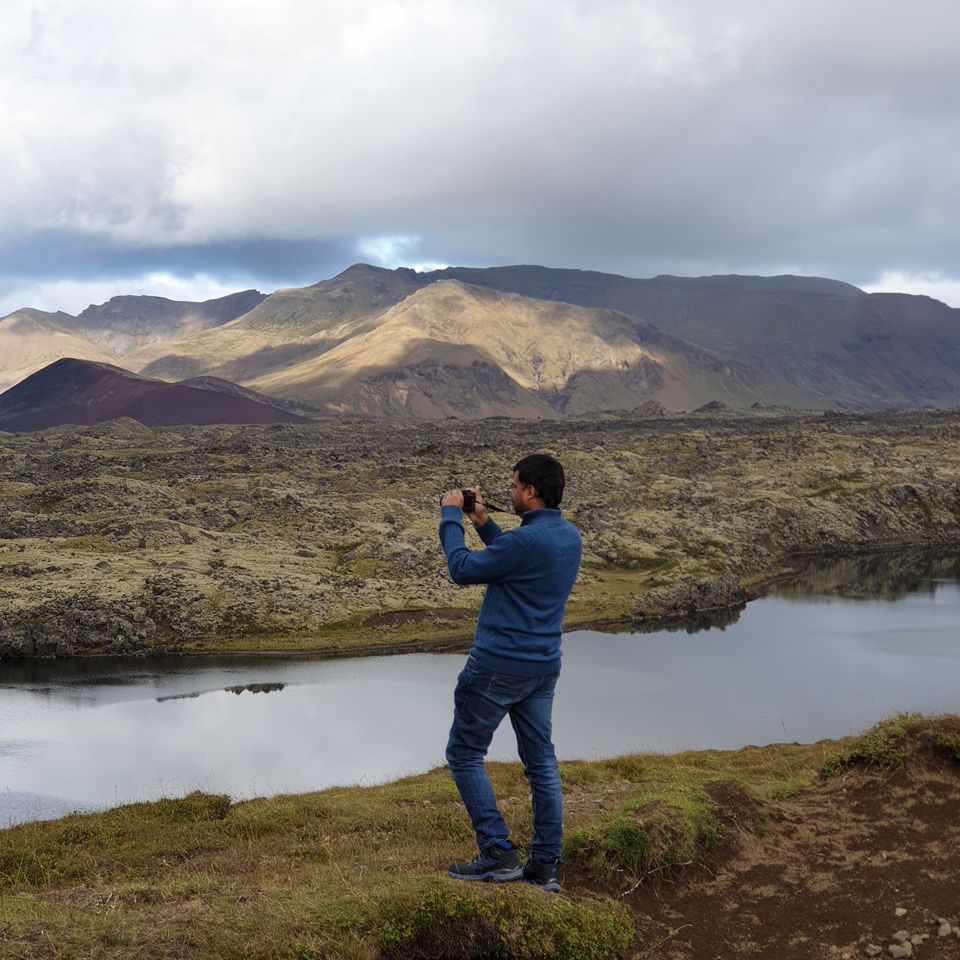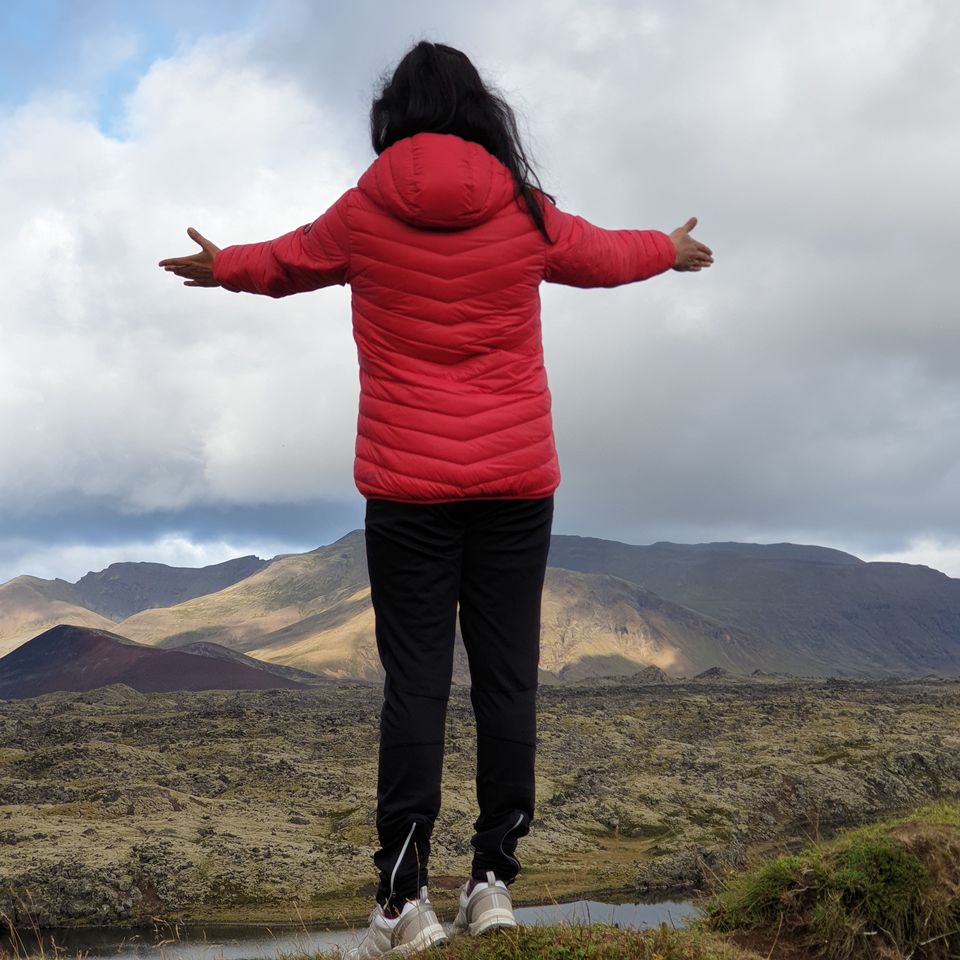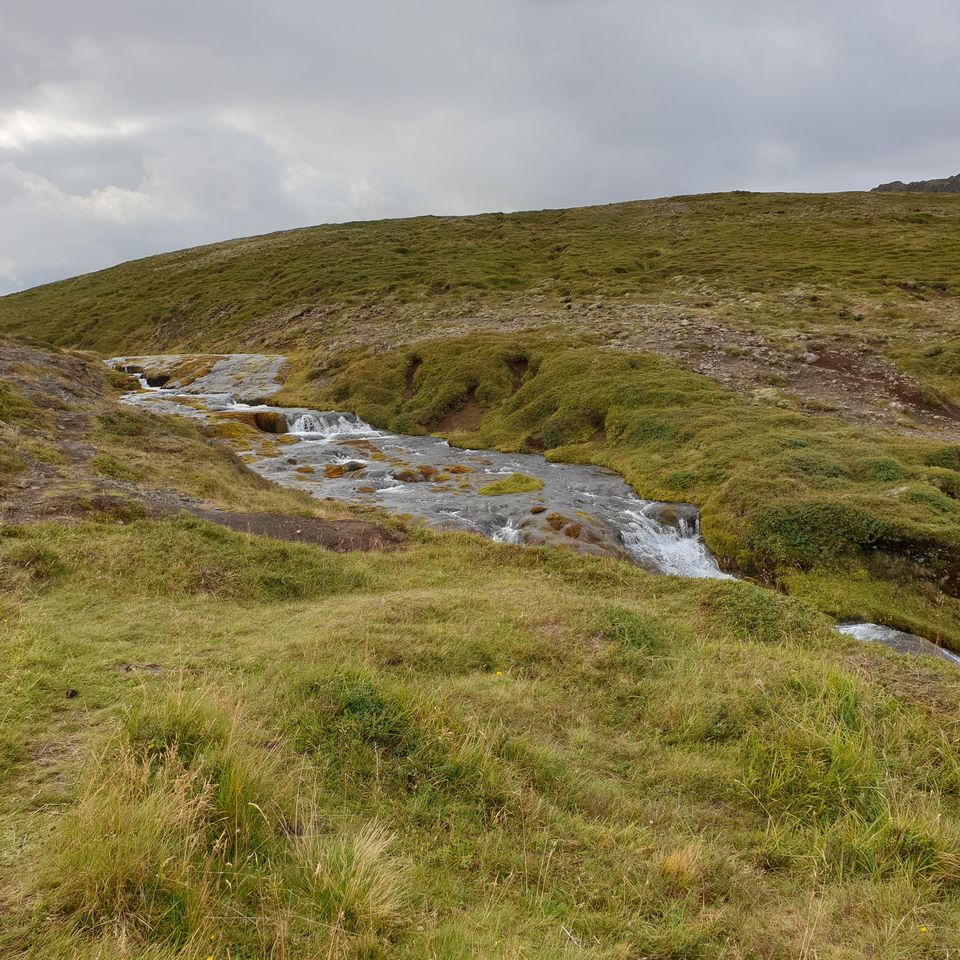 After soaking in the view of this outstanding natural treasure and its beautiful mountains, we'll continue along the coast of Snæfellsness.
Next stop was Kolgrafafjordur fjord. In 2012, masses of dead herring were found here which raised concerns about Icelands fishery. Some claim low oxygen level and some claim recent constructions in this area to be the cause of this mass fishes death.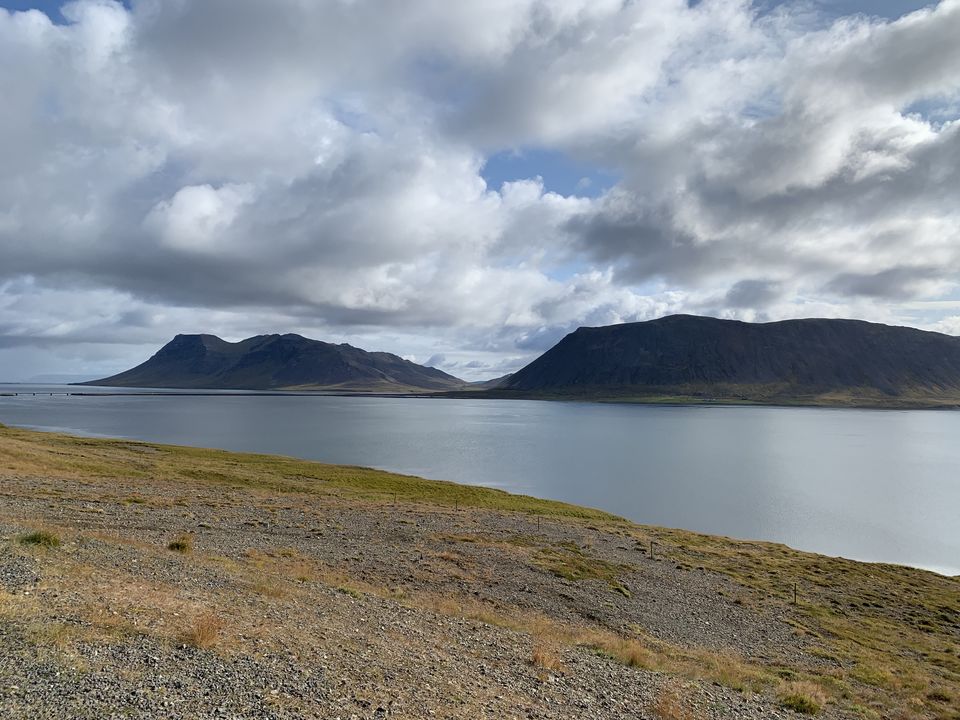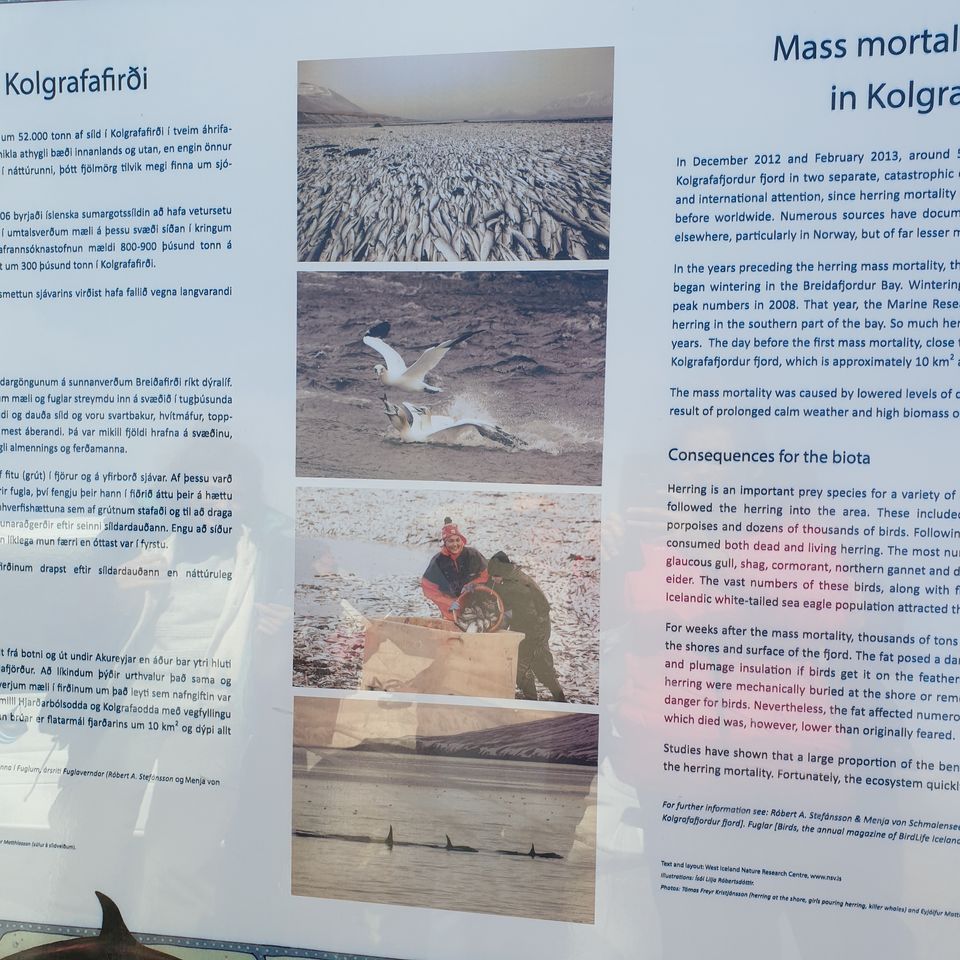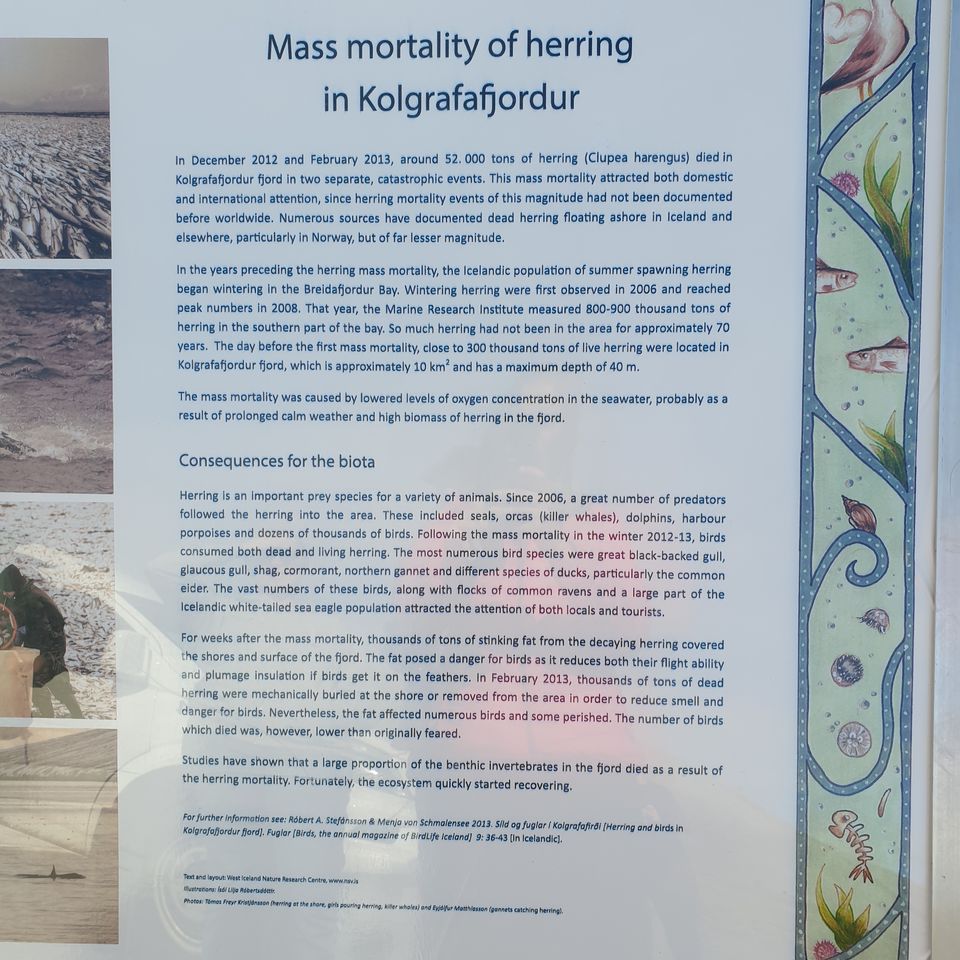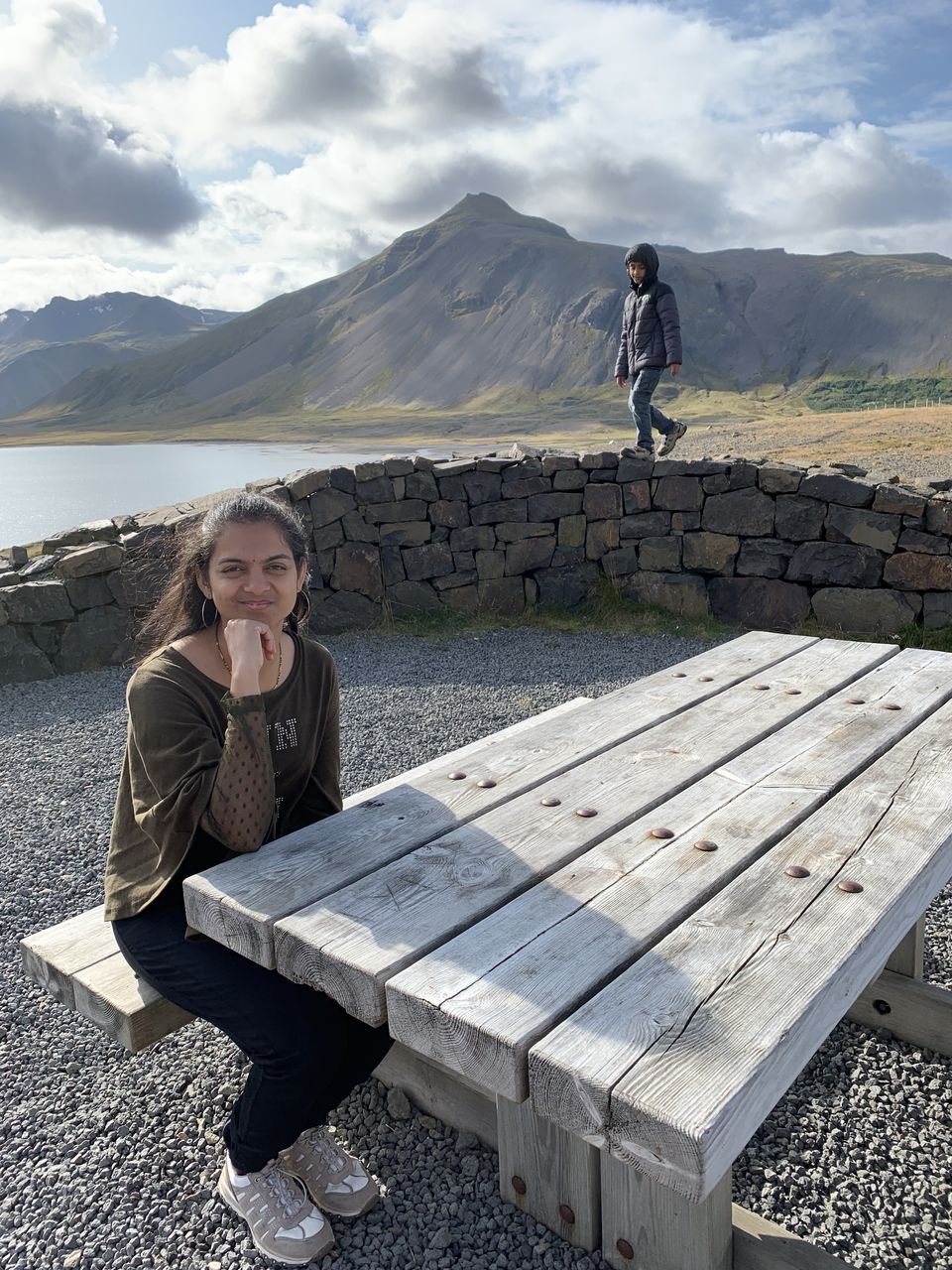 Our next stop was a remote, charming fishing village, Olafsvík, which was a stop for Bio-break :)
All throughout this trip, our guide spoke non stop about Iceland. He also told his real life stories about his and his families encounter with Elves. On the way, there were many roads which were not straight. It seems Elves live under rocks and cliffs and whenever an attempt was made to build the road by moving these rocks, the machines stopped working. They tried with 3 road construction companies and none of them could move those rocks. And now whenever machine stops working, they keep the rocks as it is and make the paths leaving these rocks etc intact. Isn't this a miracle in this modern world?? :) well, our guide is ok to call him as crazy but he does believe in these miracles :)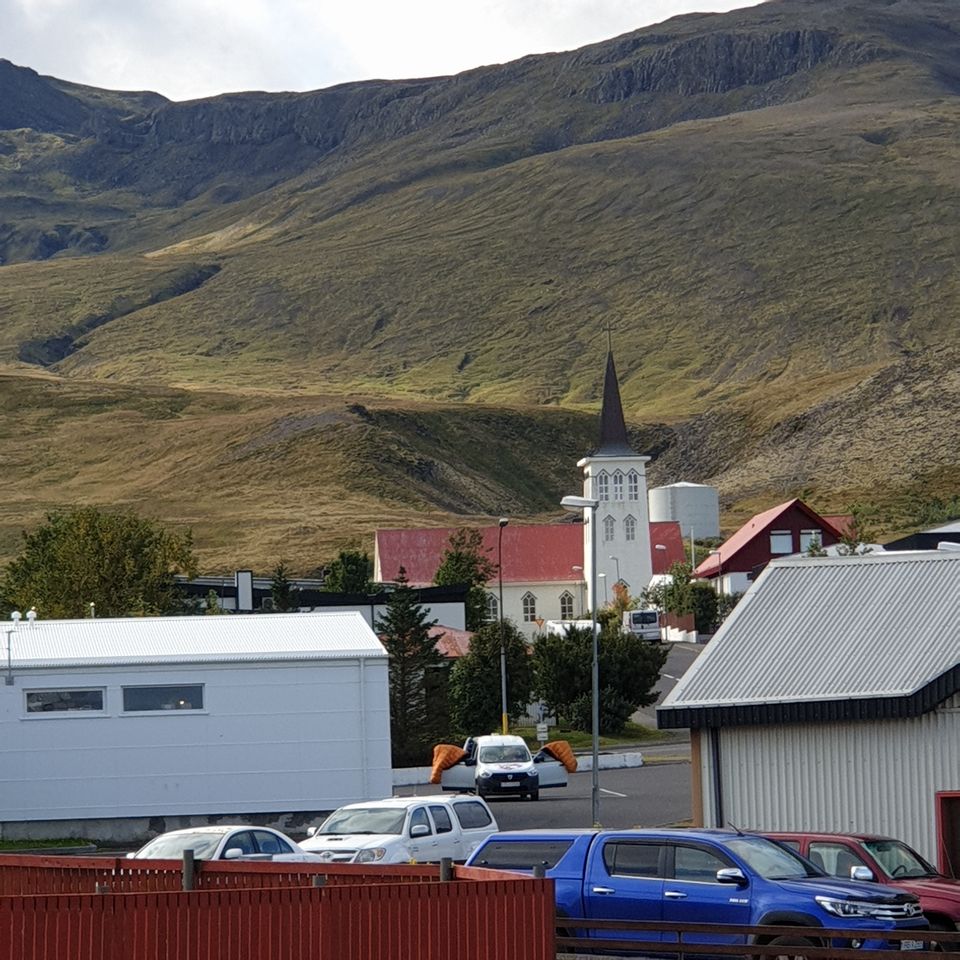 Our next highlight is one of the best ones, every photographer's dream – the epic "arrowhead" mountain Kirkjufell, at the northern side of Snæfellsnes peninsula. Rising 463 meters out of sea this idyllic landmark stands tall above the fishing village.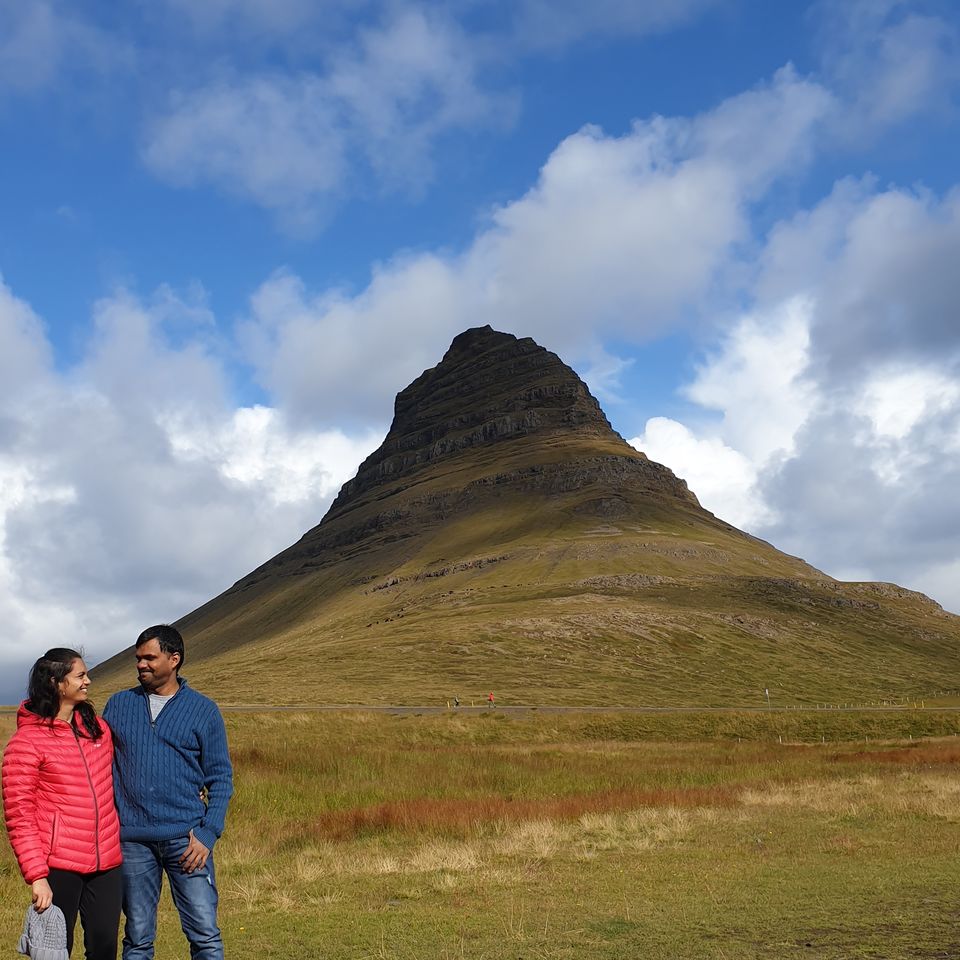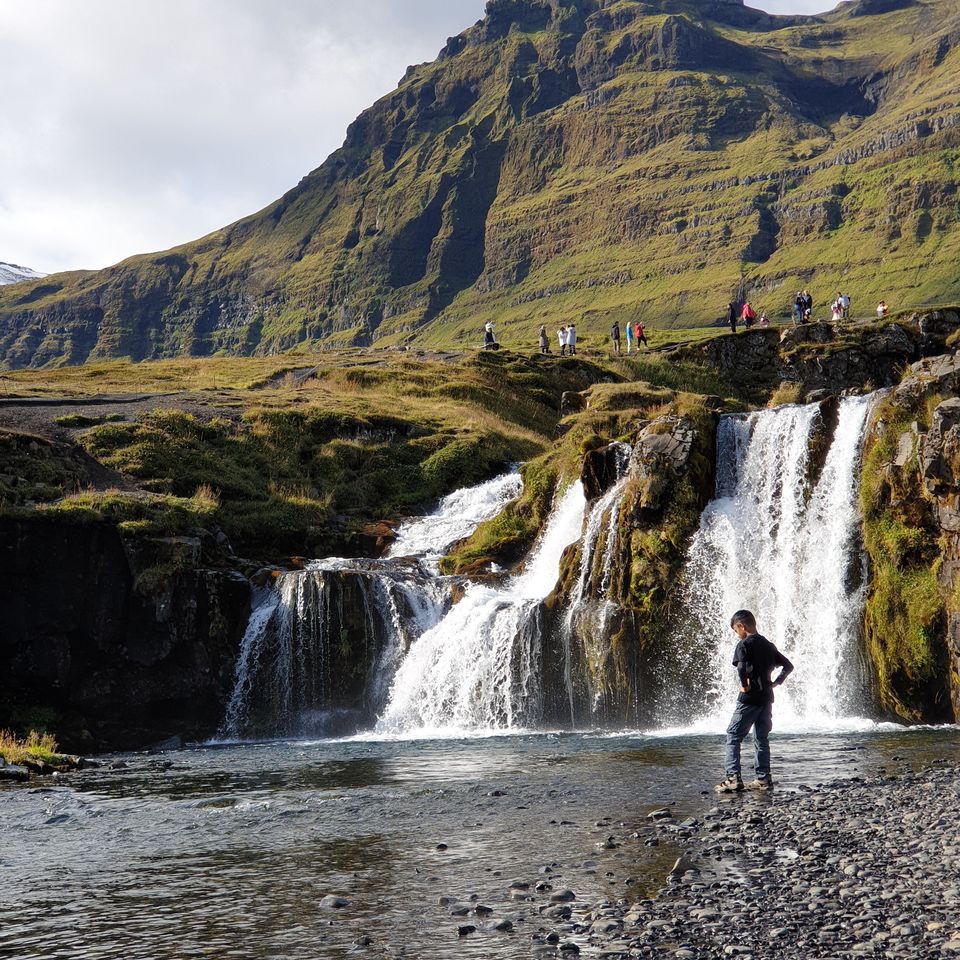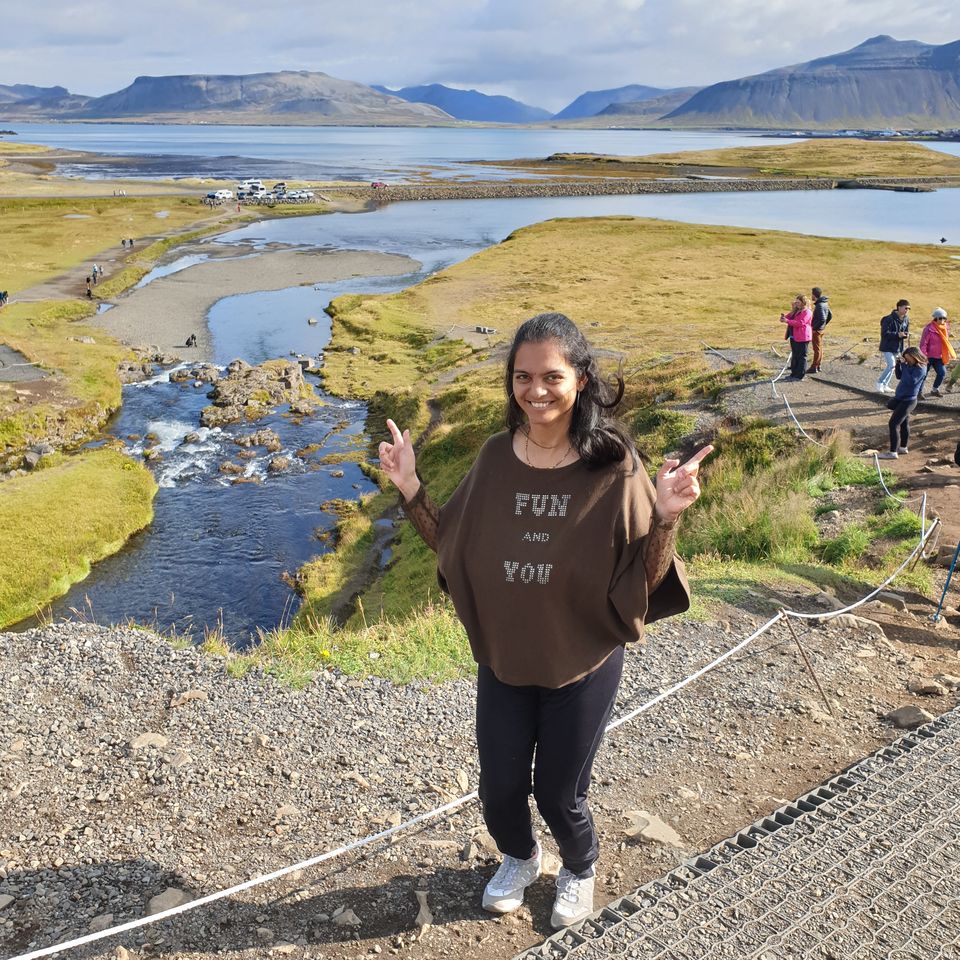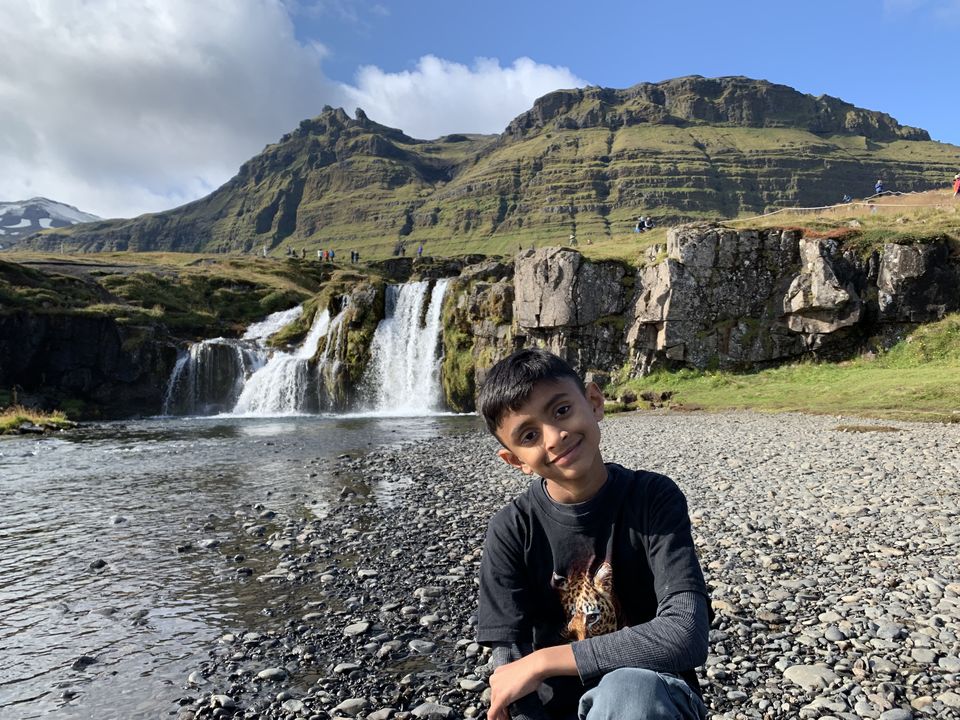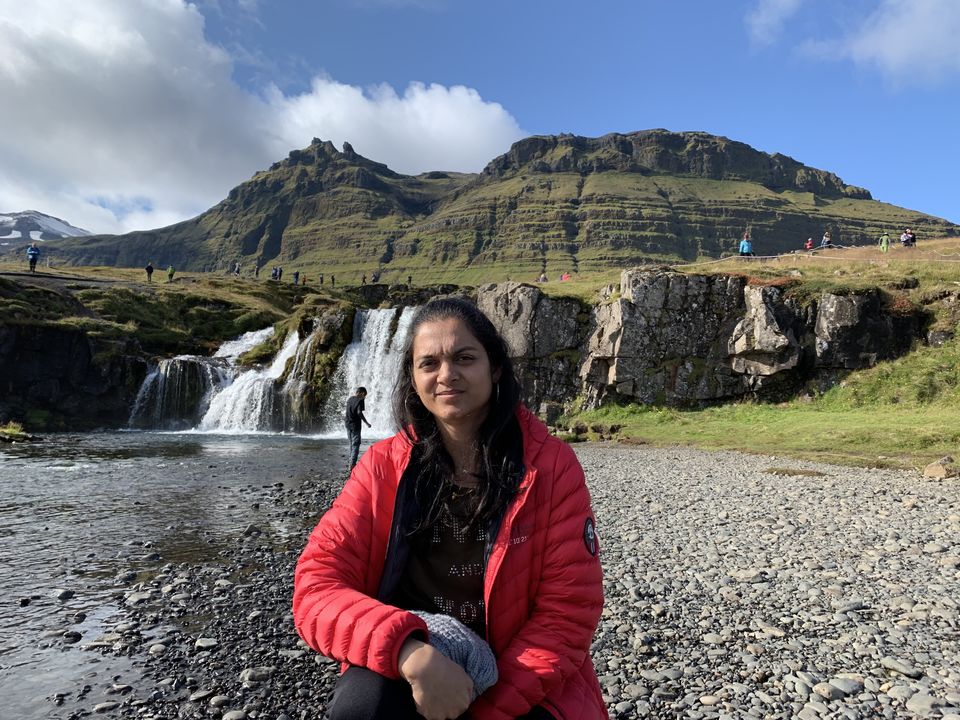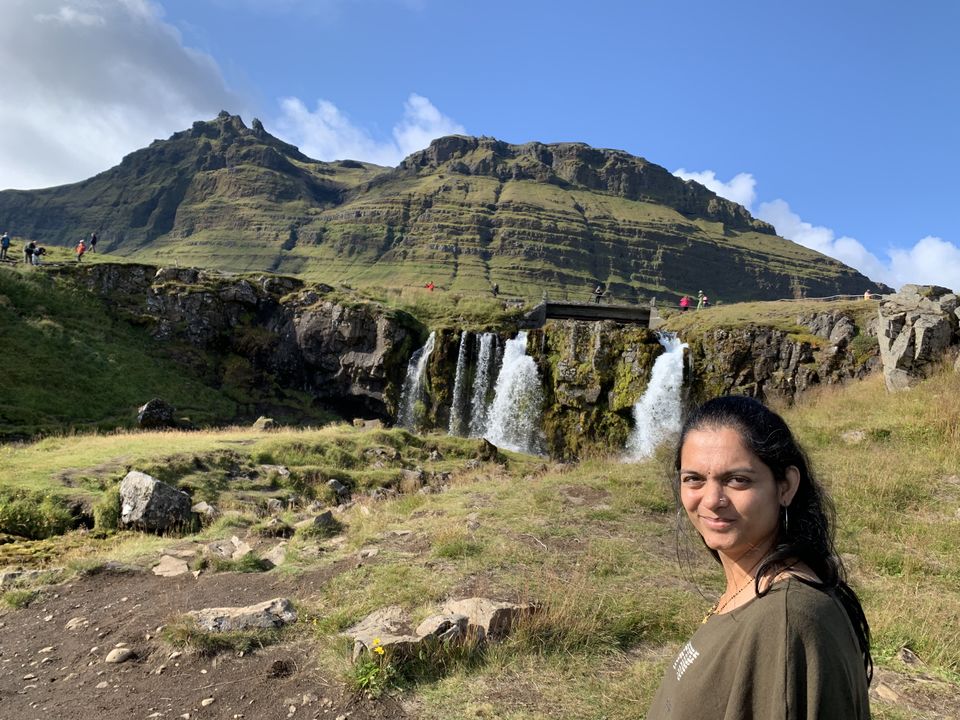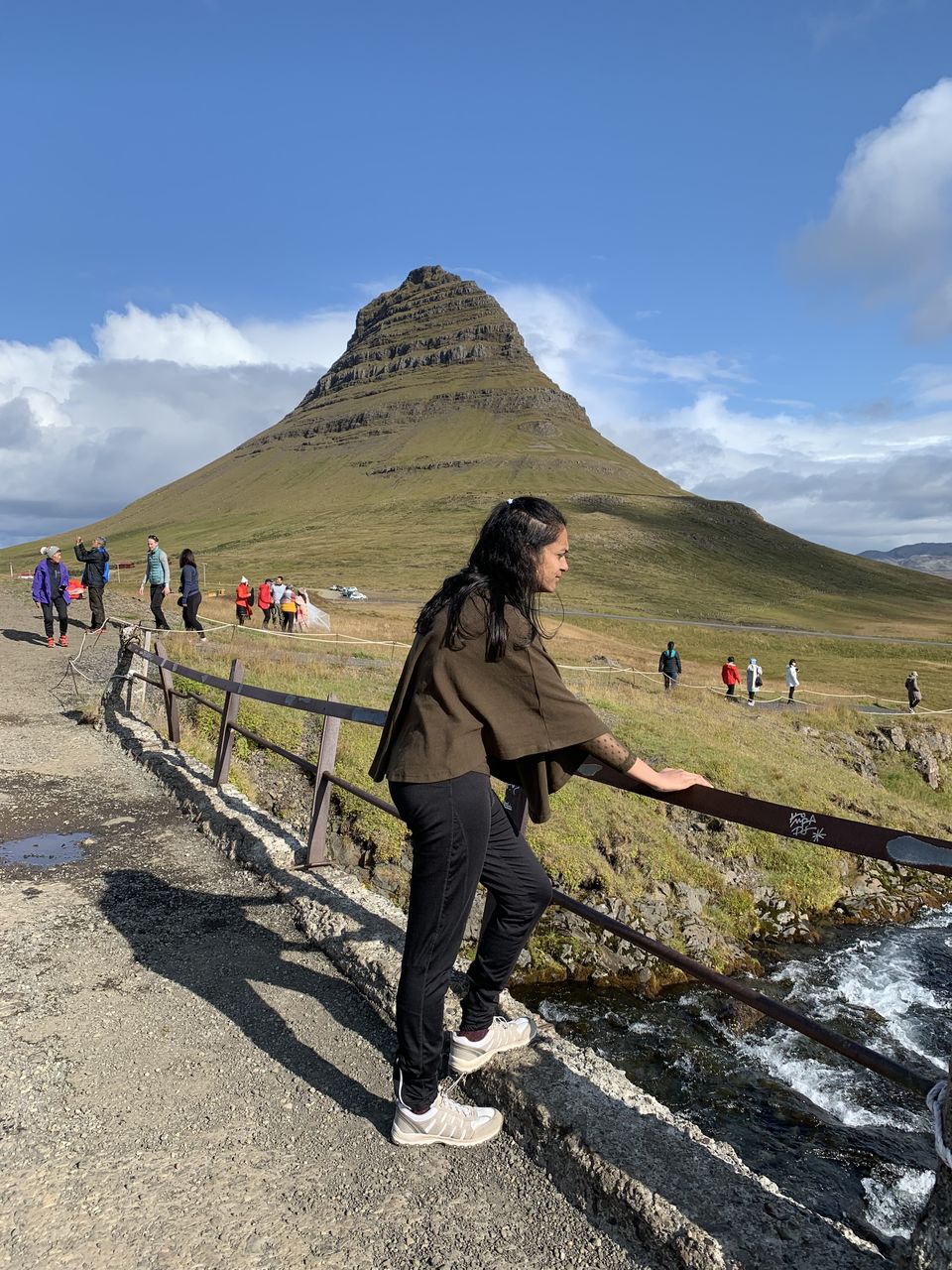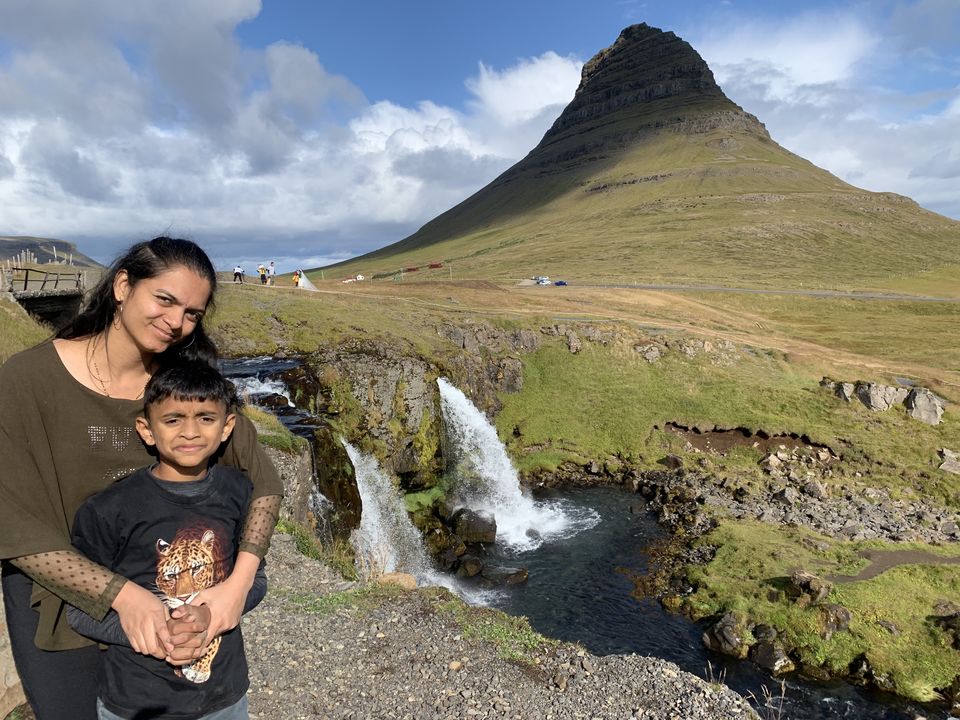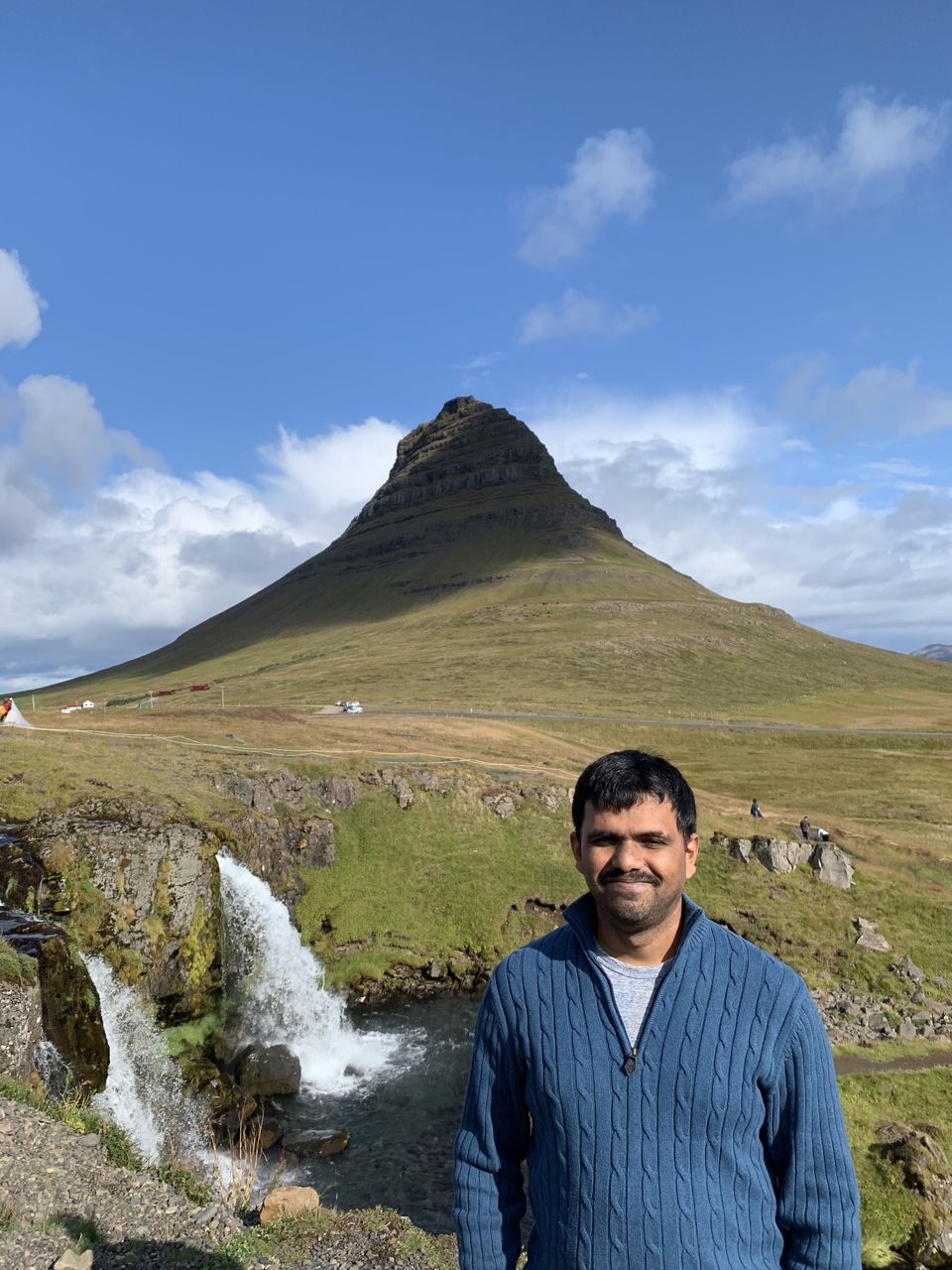 Our next stop was the dramatic black pebble beach of Djúpalónssandur which offers astonishing views of the sea and here we can see the stories of shipwrecks that lie on the beach.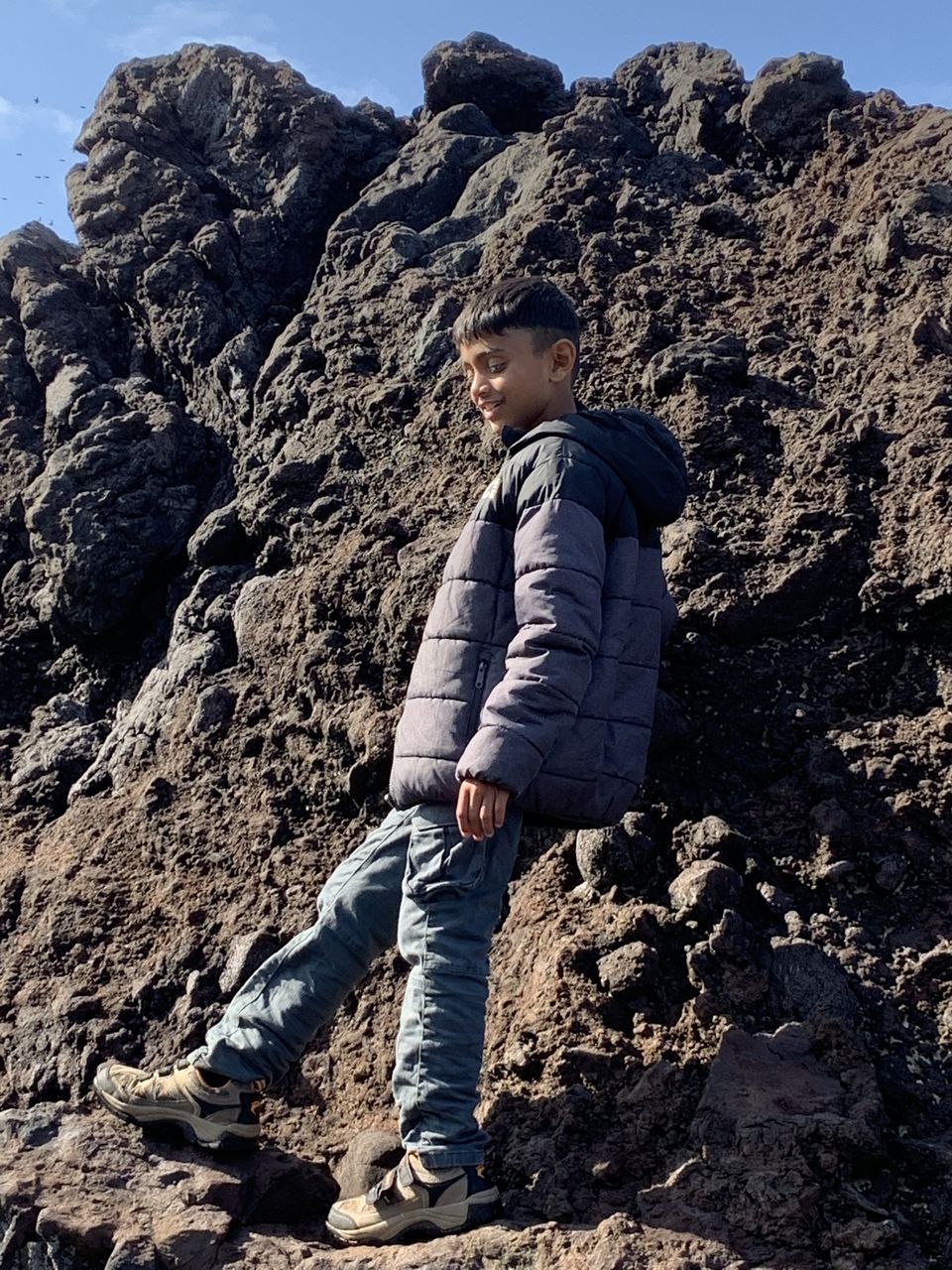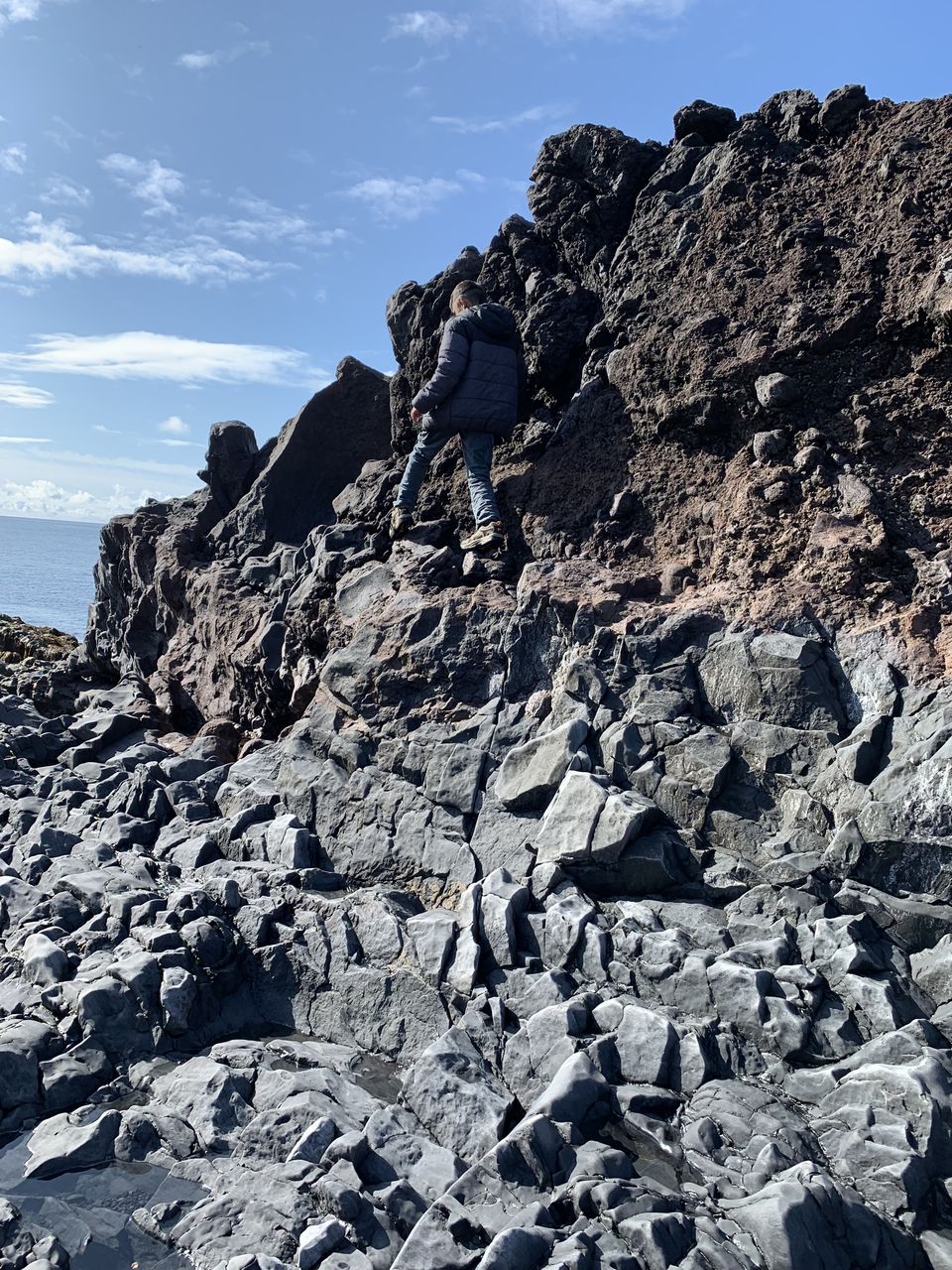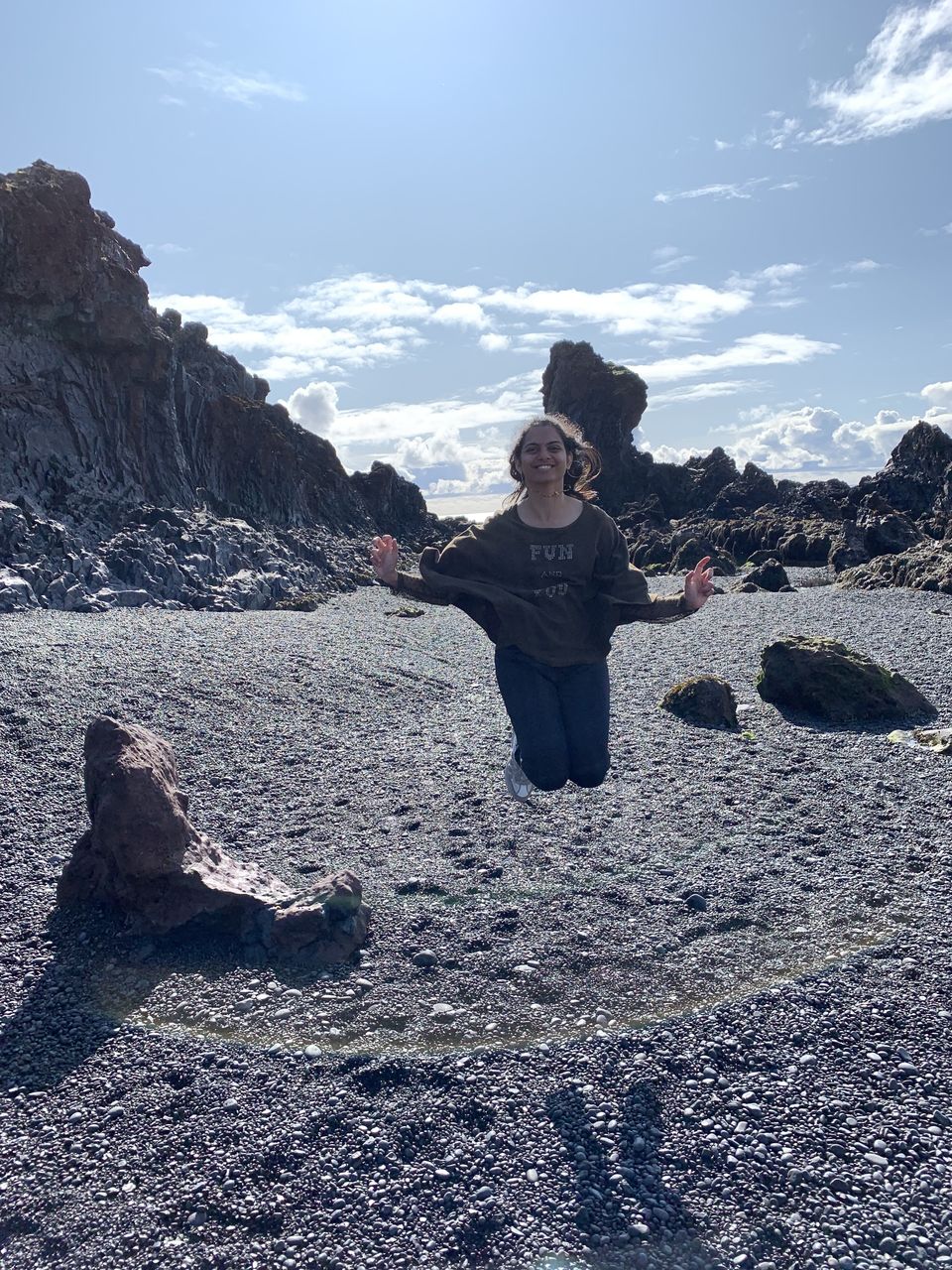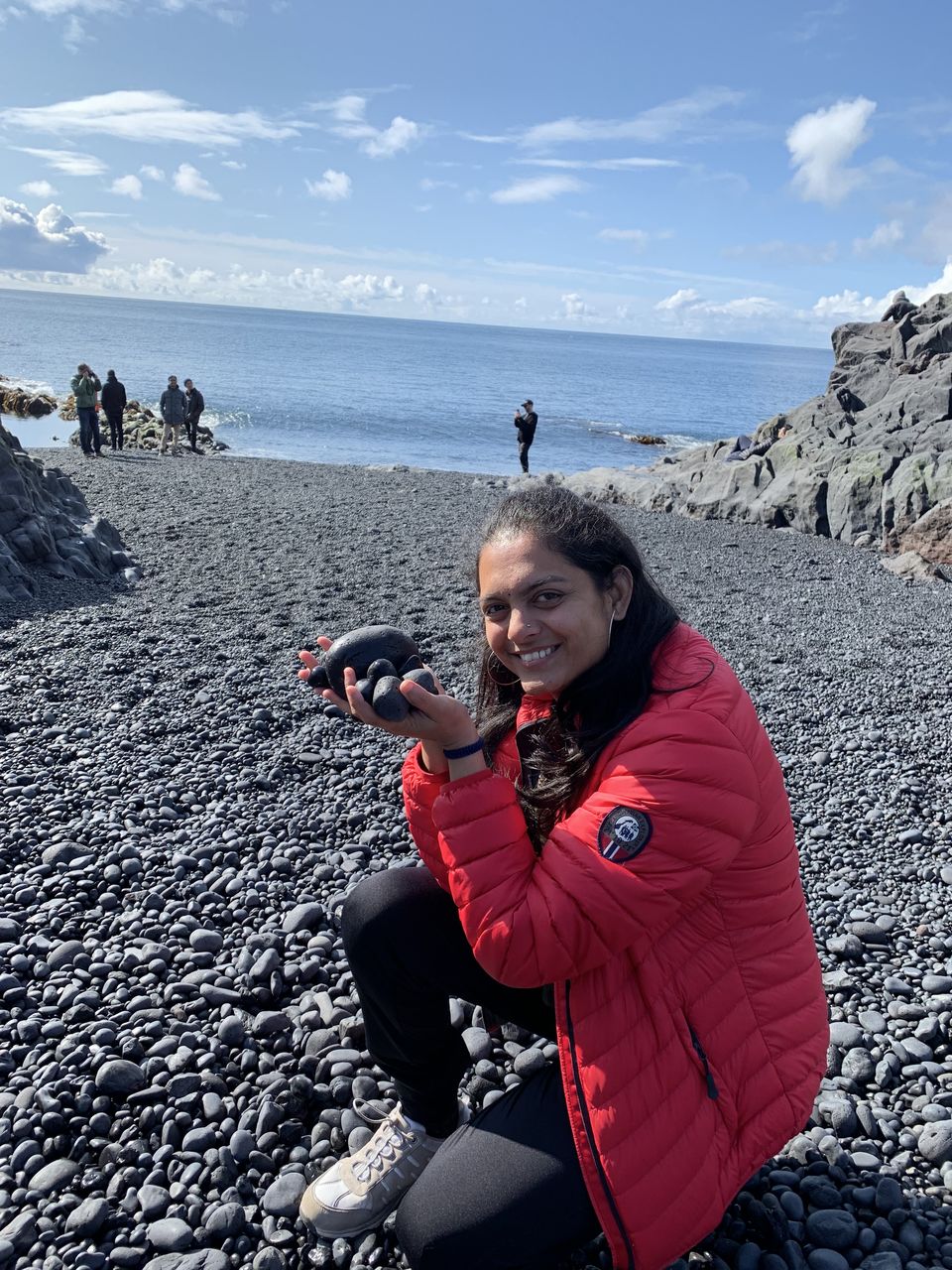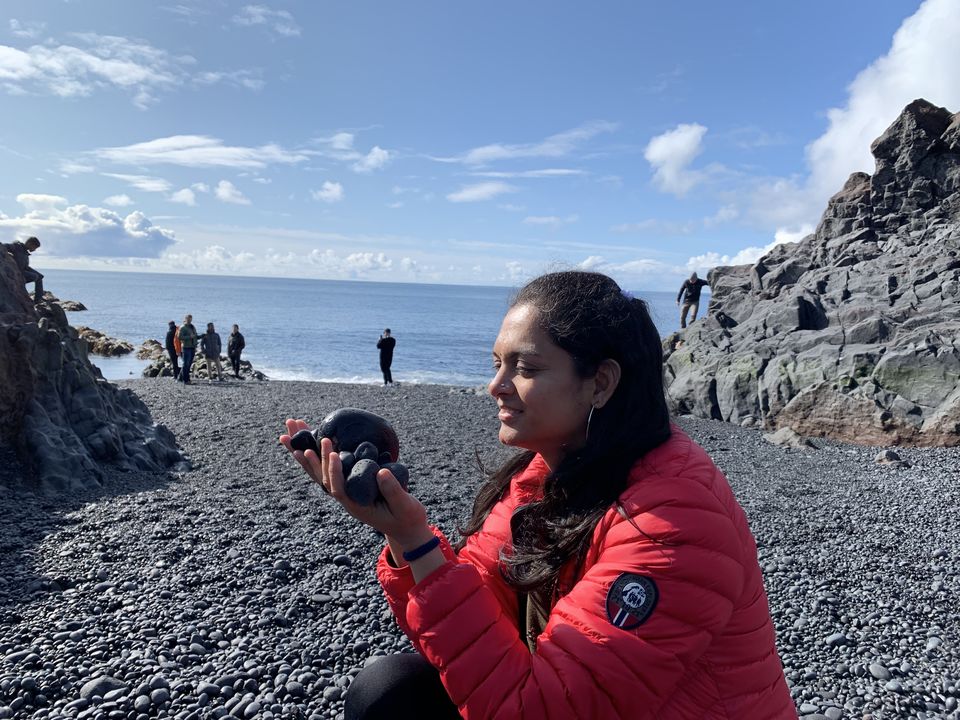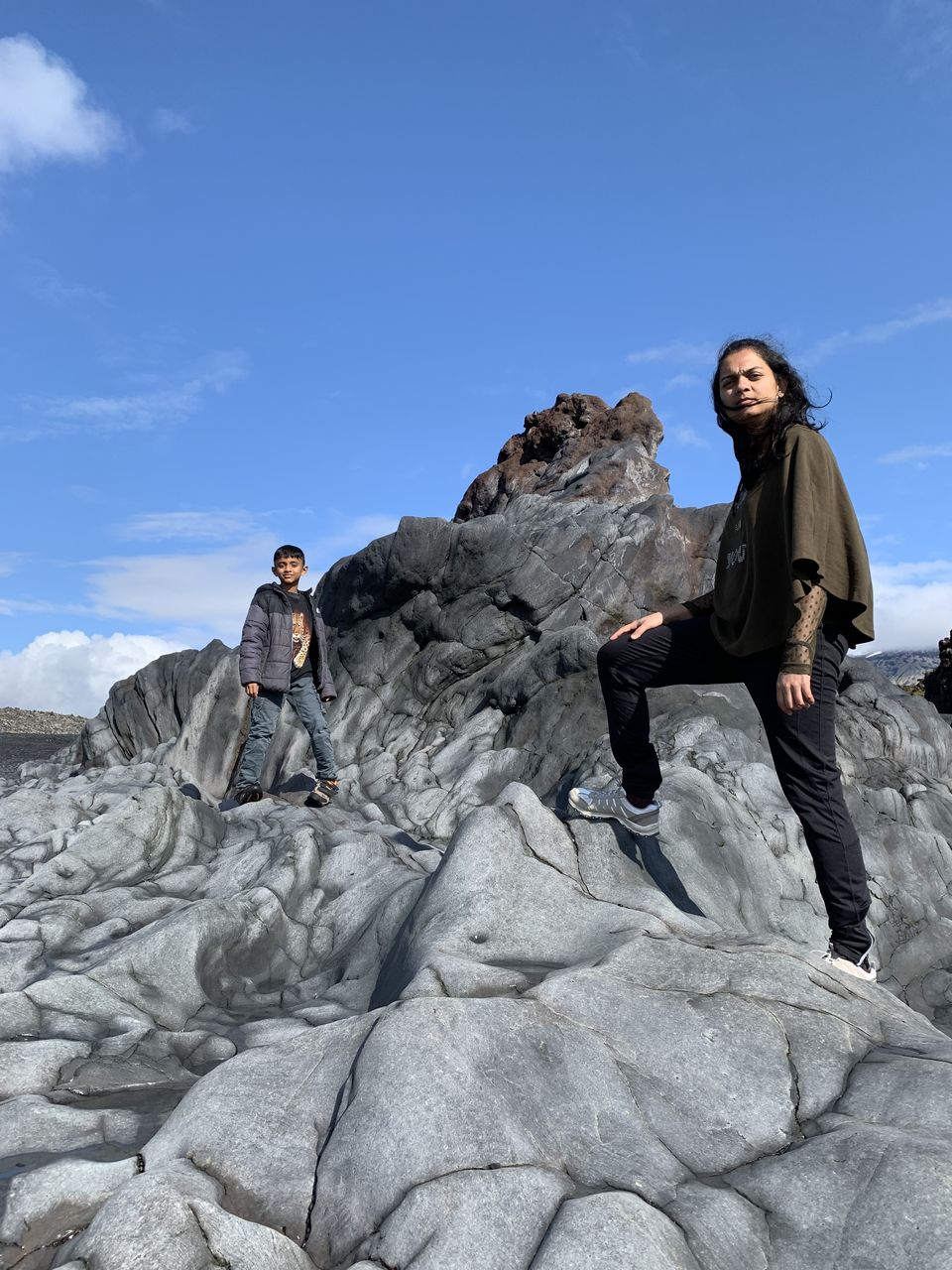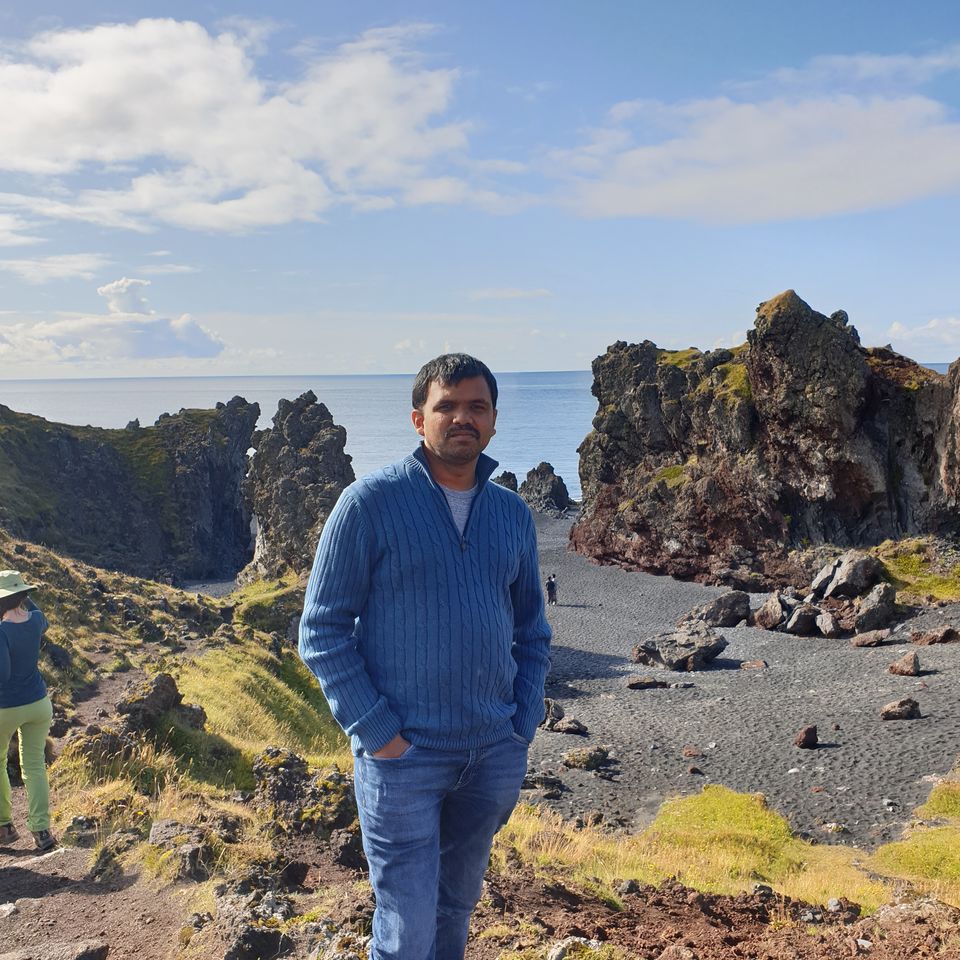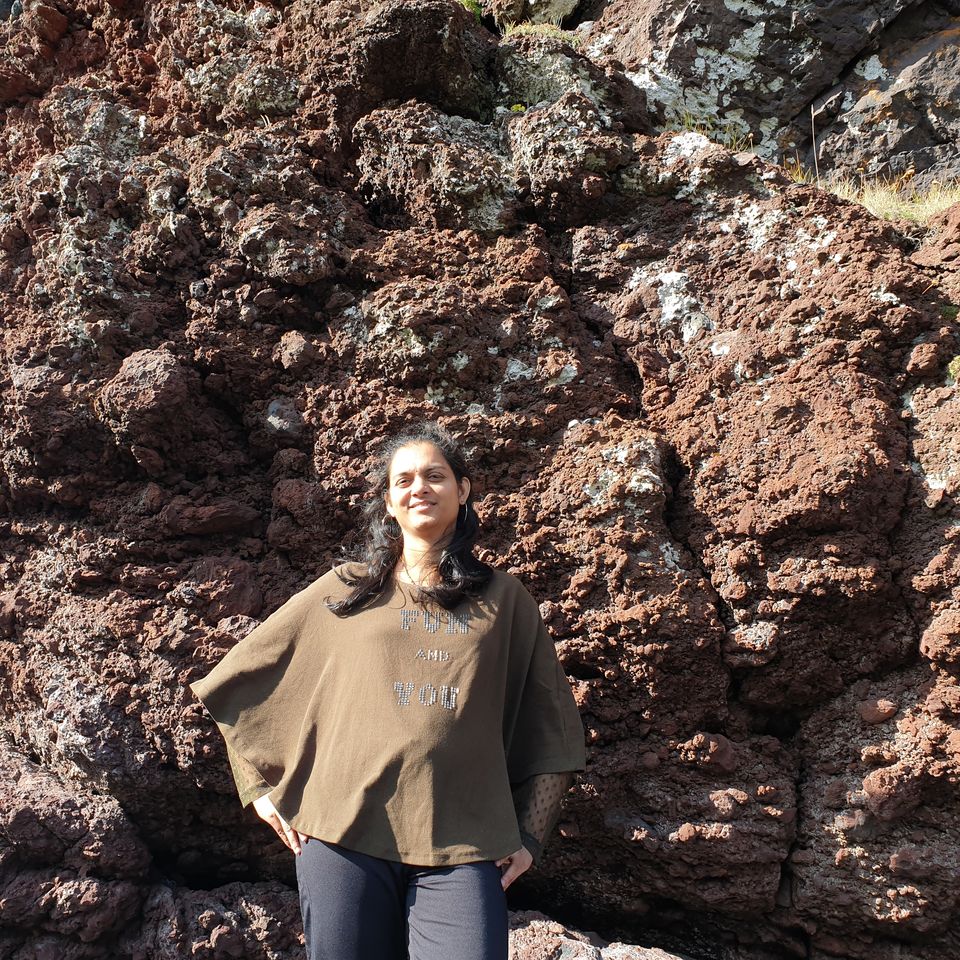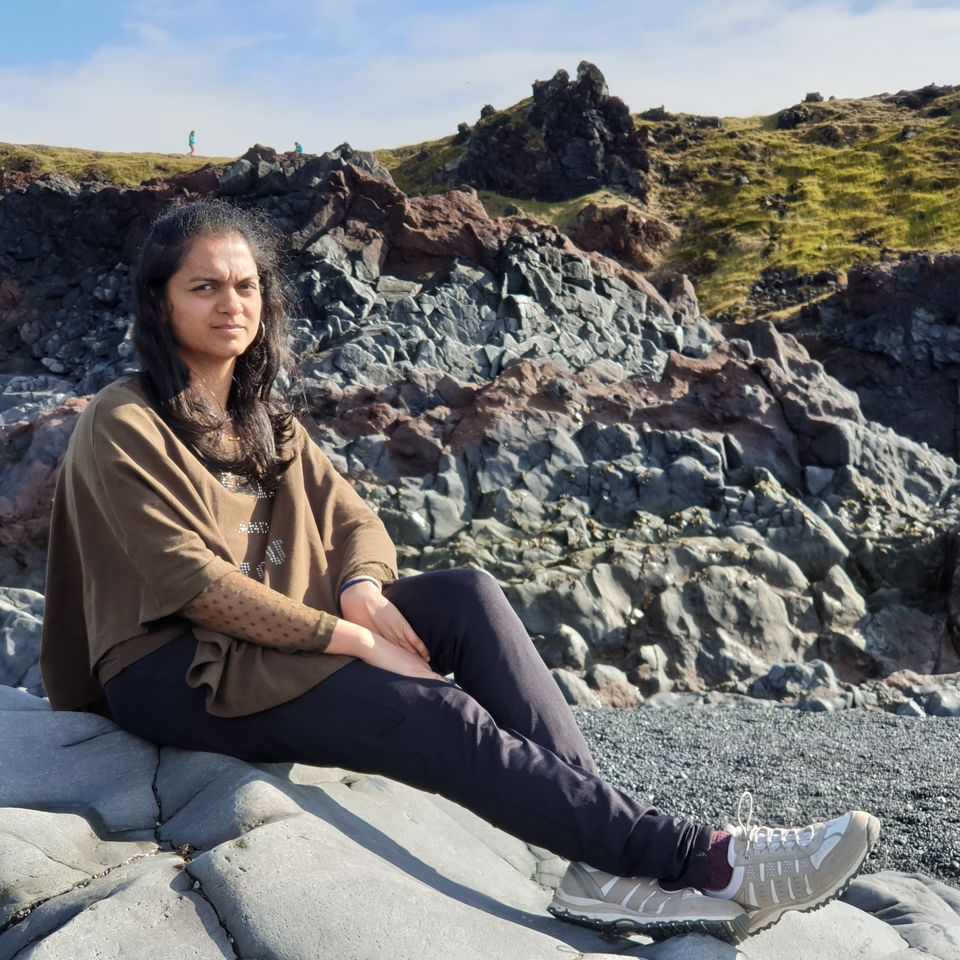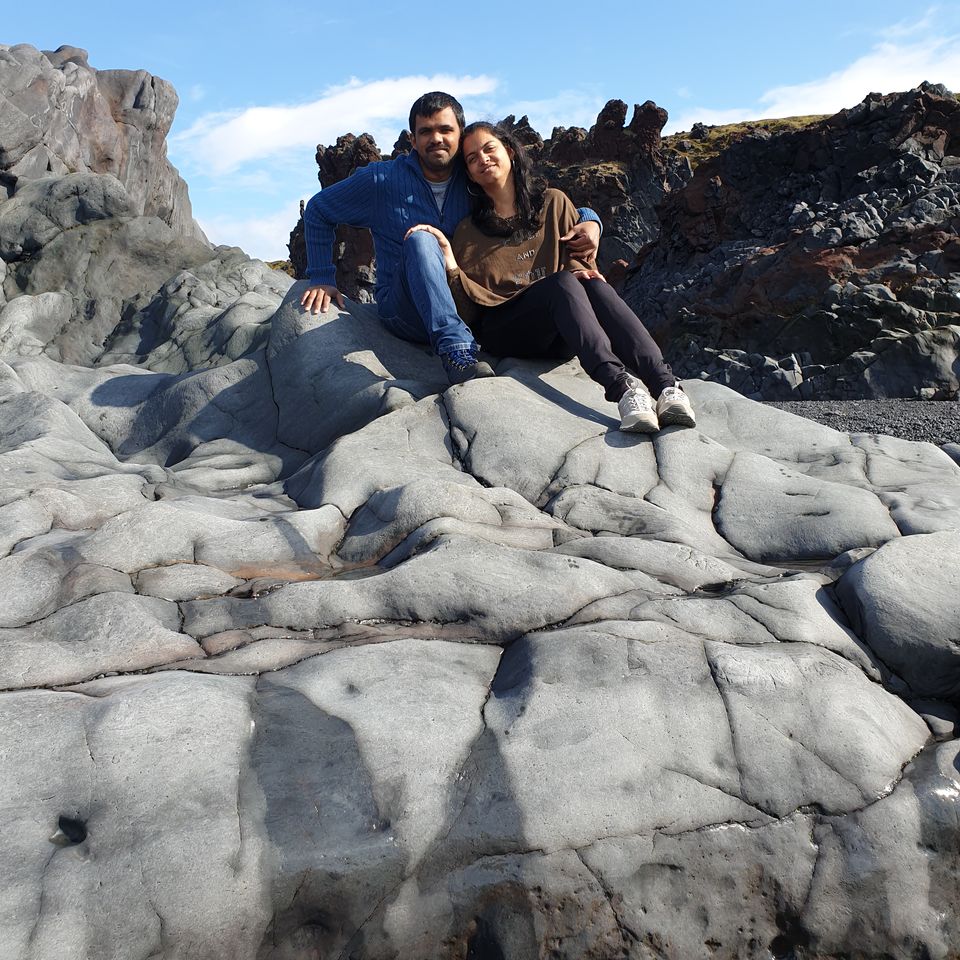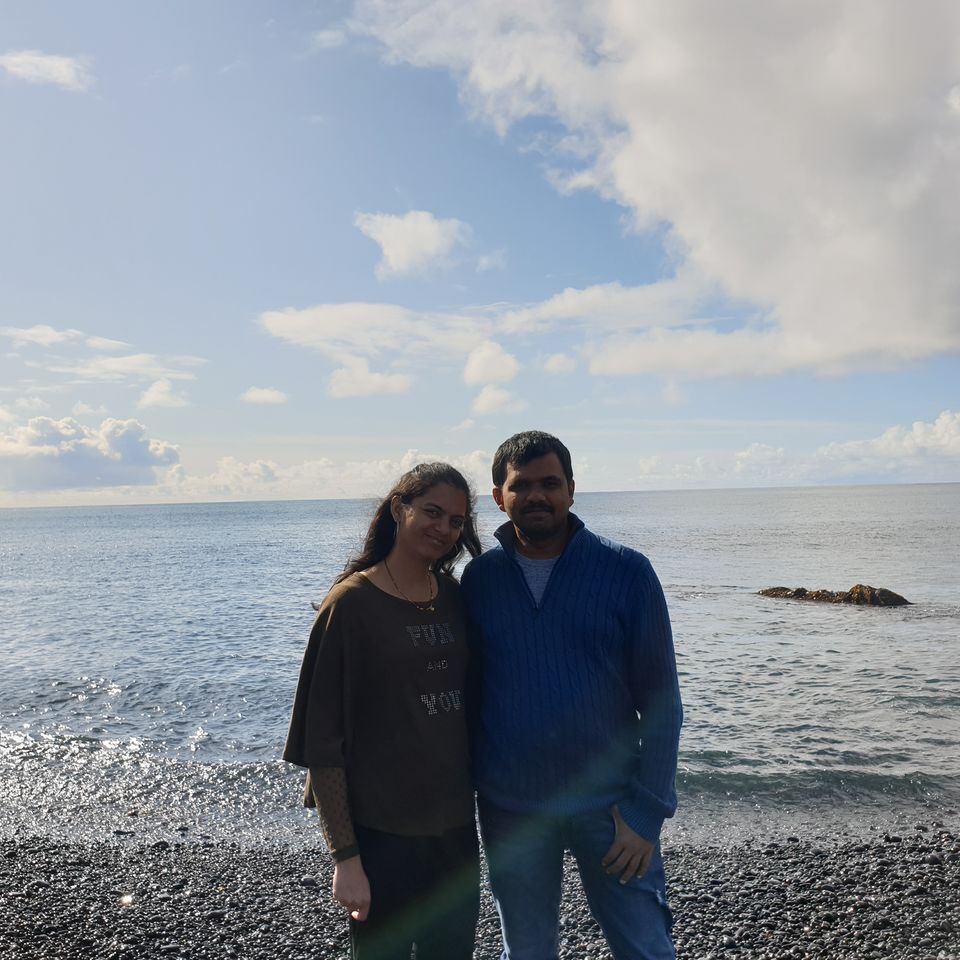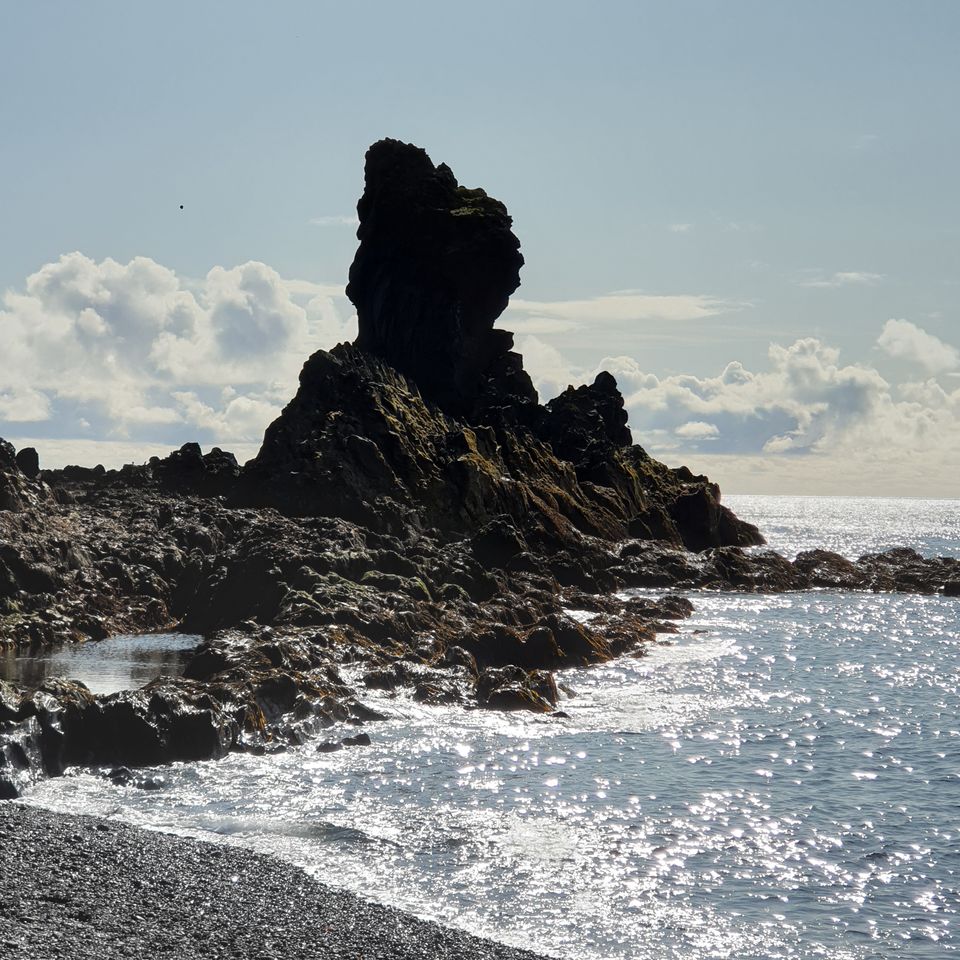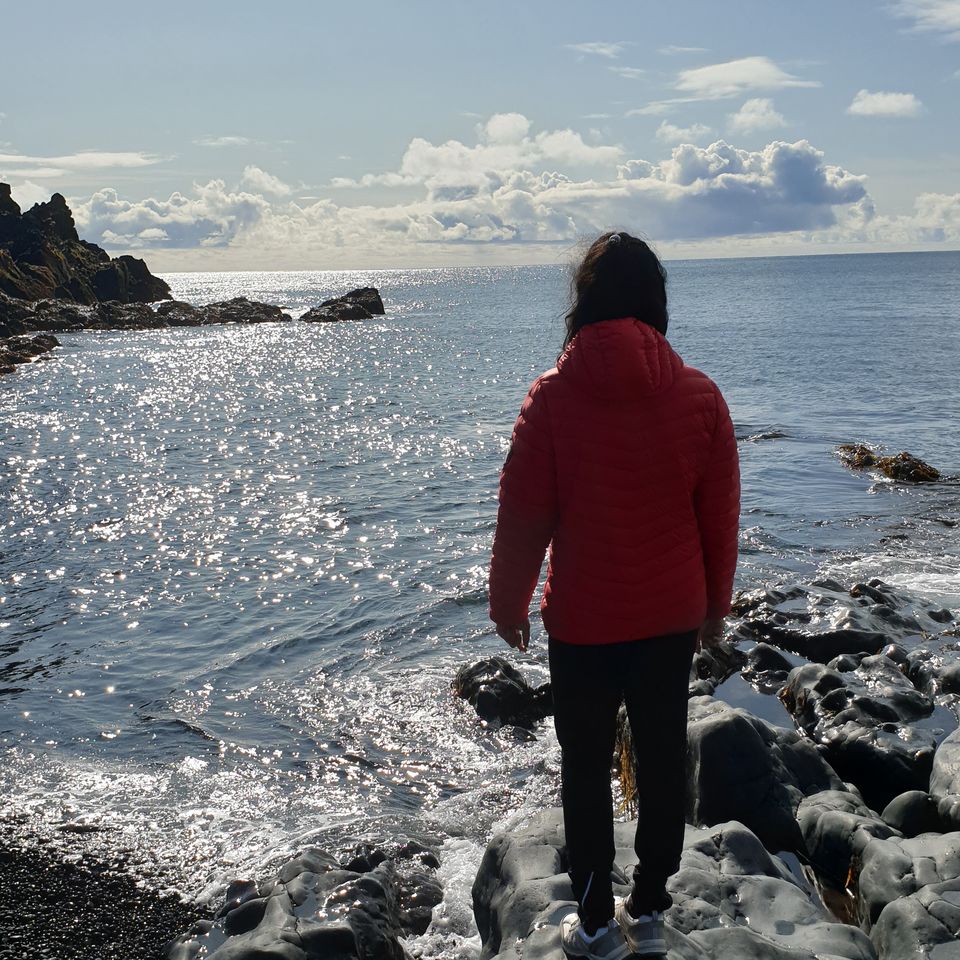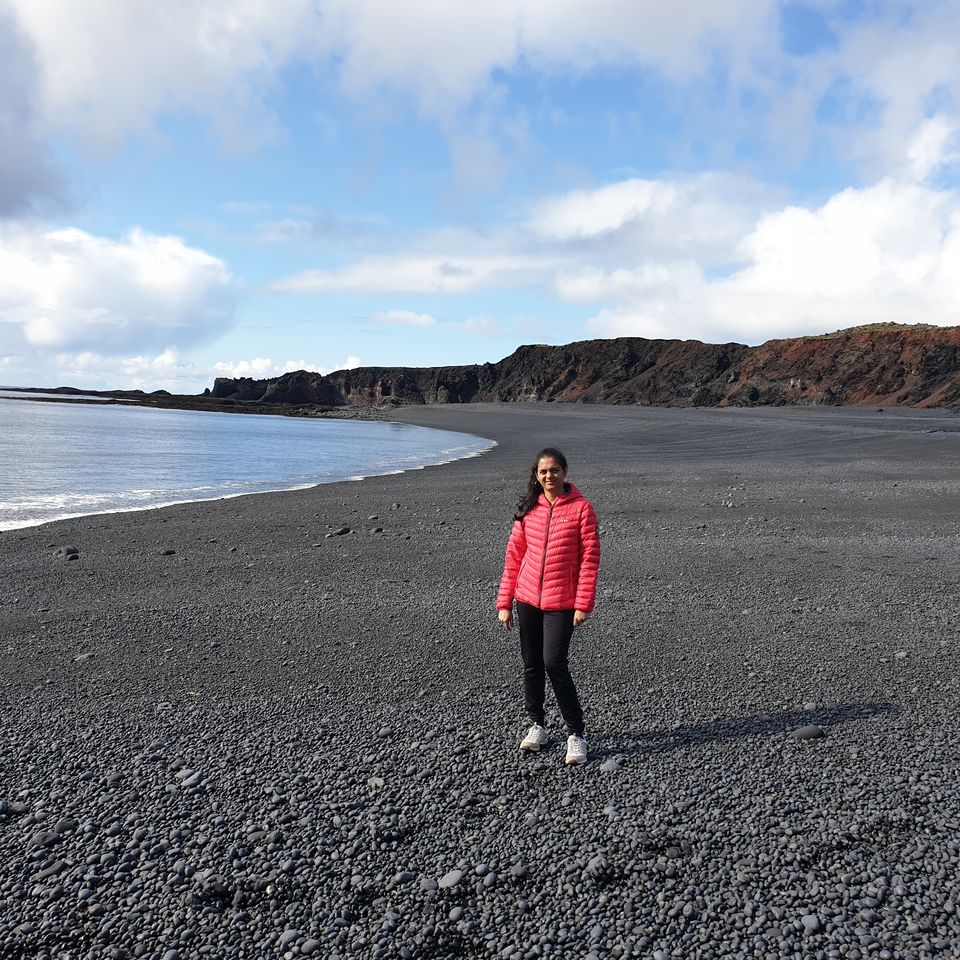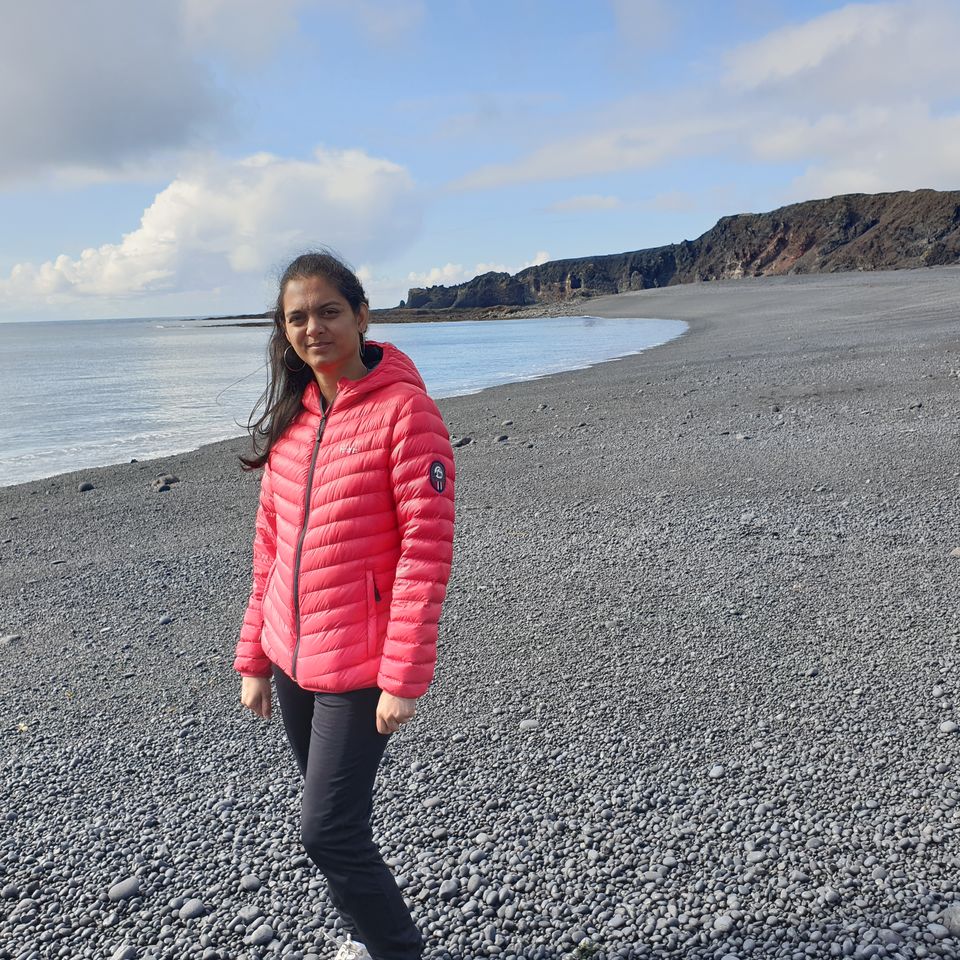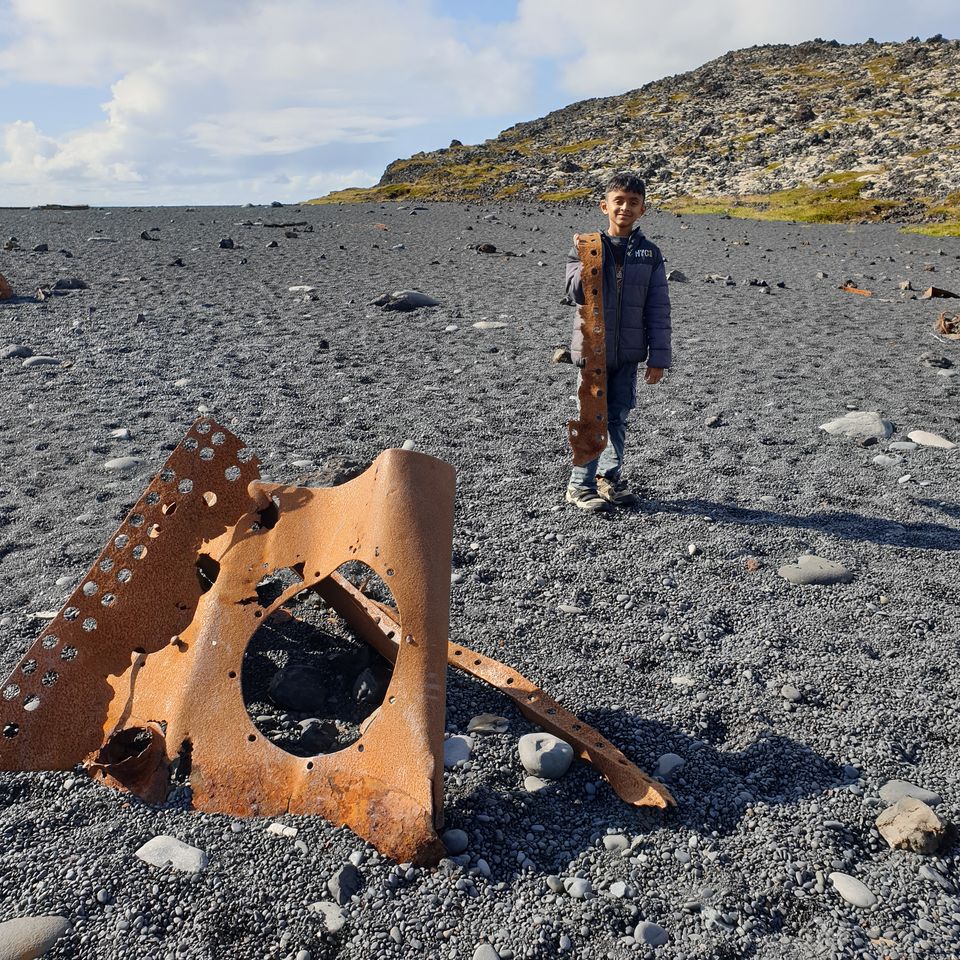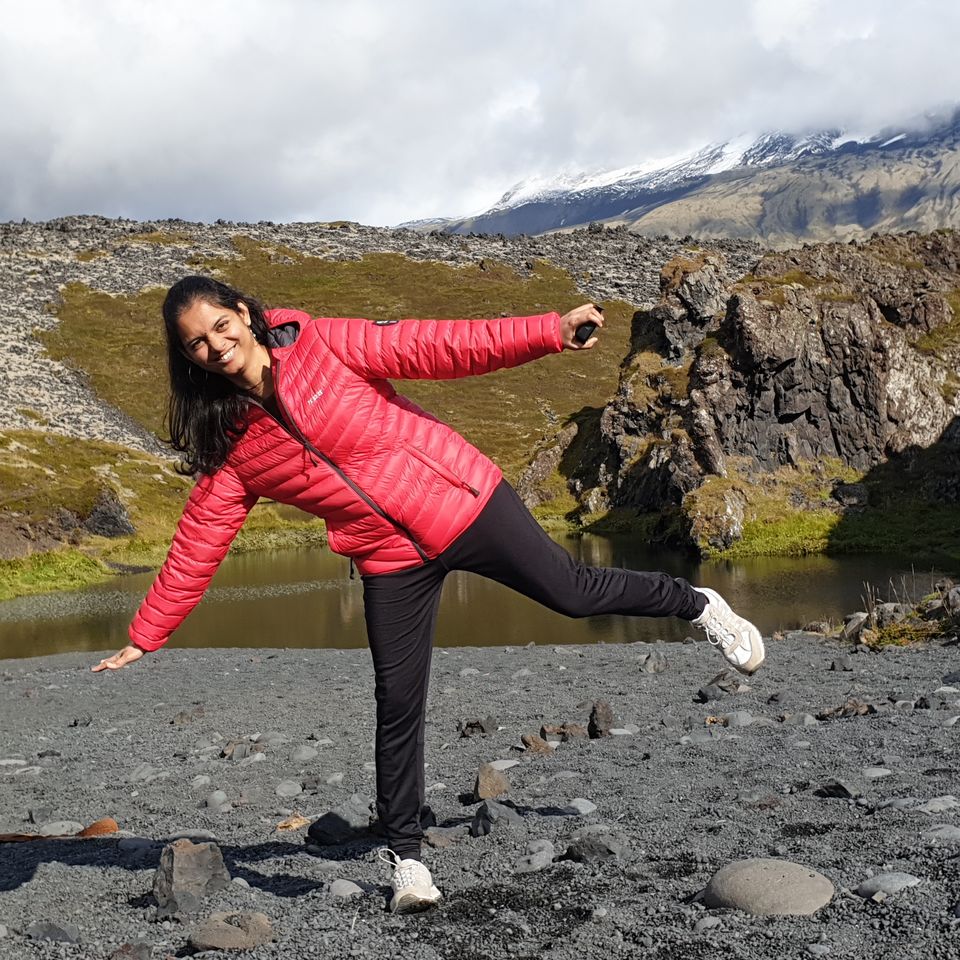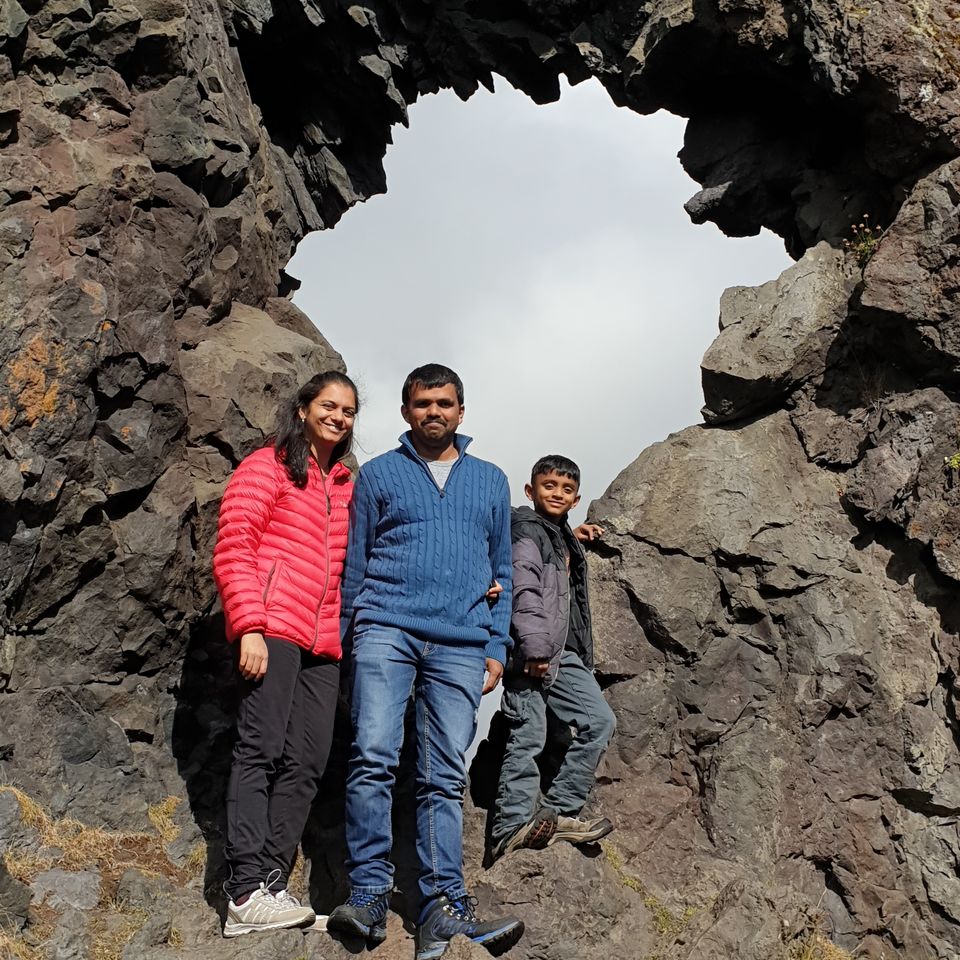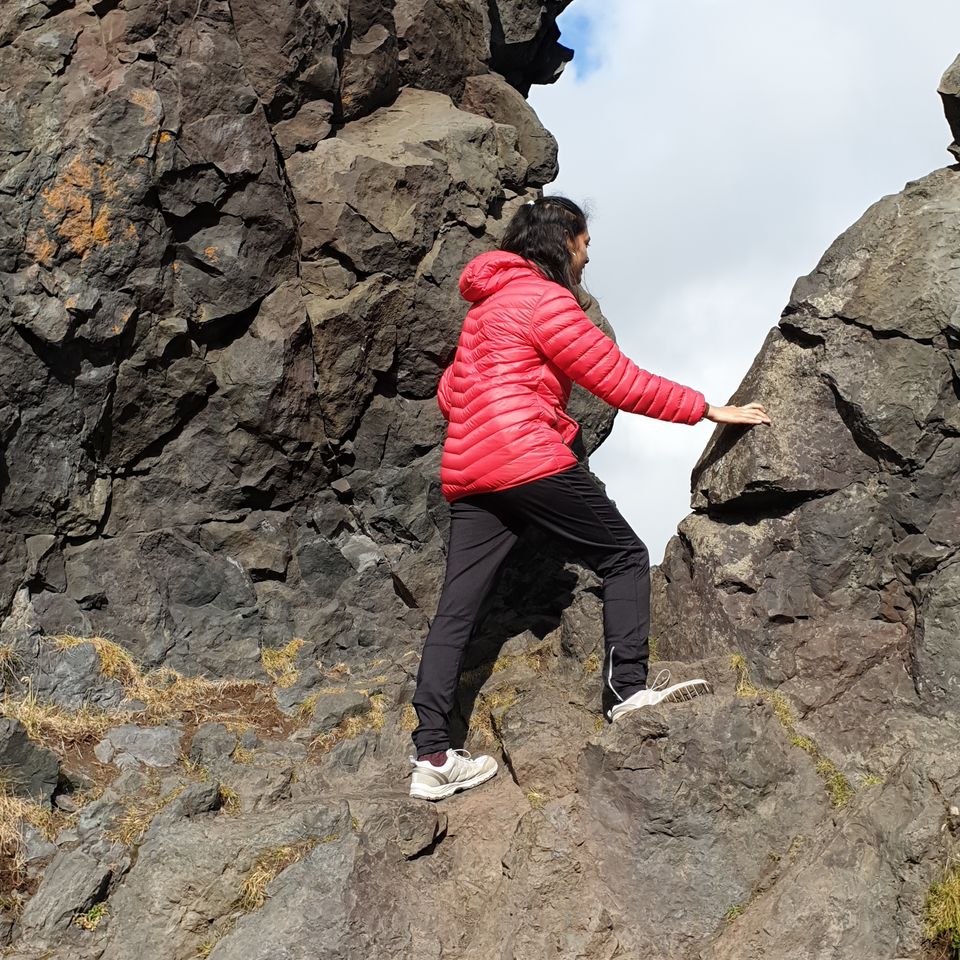 Next up on the adventure is the Vatnshellir Lava cave which is located in the Snæfellsjökull National Park. This is very close to the Snæfellsjökull glacier which is where the author Jules Verne decided to have his famous book Journey to the Center of the Earth begin.
Its astounding to hear from the guide, how these lava caves could have been formed. We were given helmet and a torch which is the only source of light inside of this cave. We descended into a magical underworld of stalactites, stalagmites, and strange lava formations. The light from our headlight form eerie shapes and shadows, which dance across the walls of the cave adding to the excitement of the tour.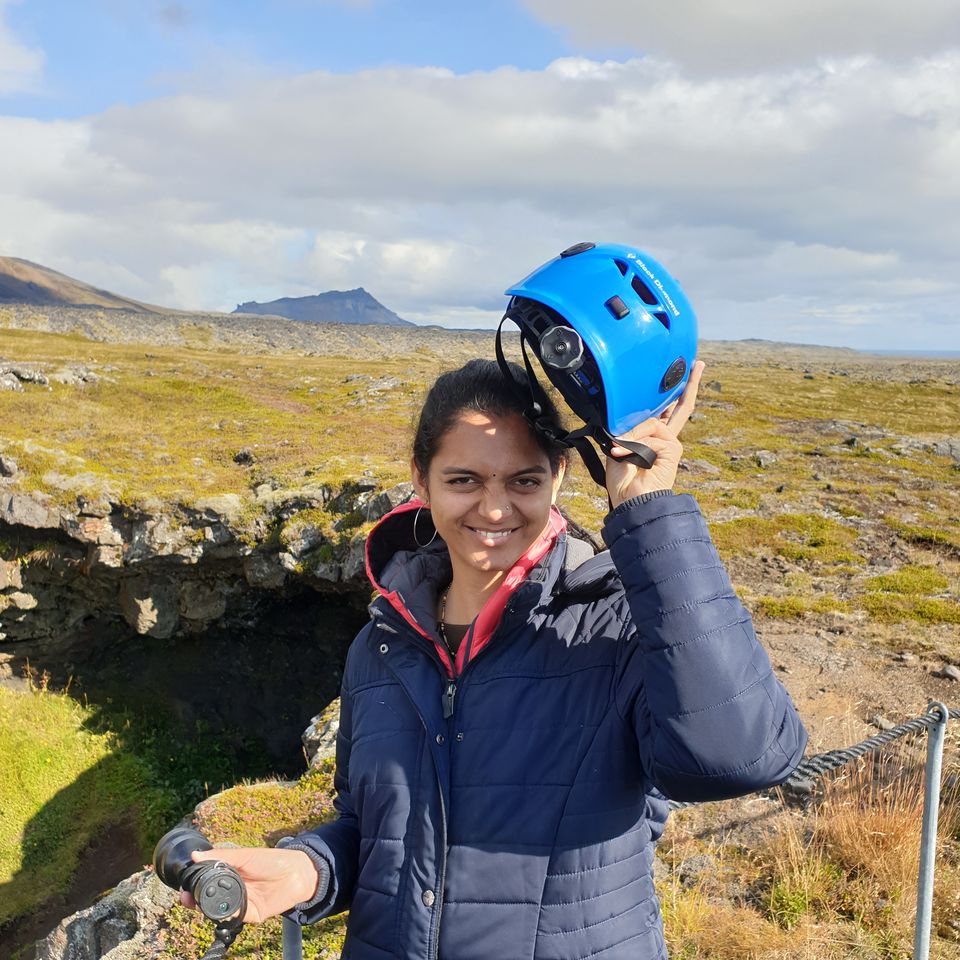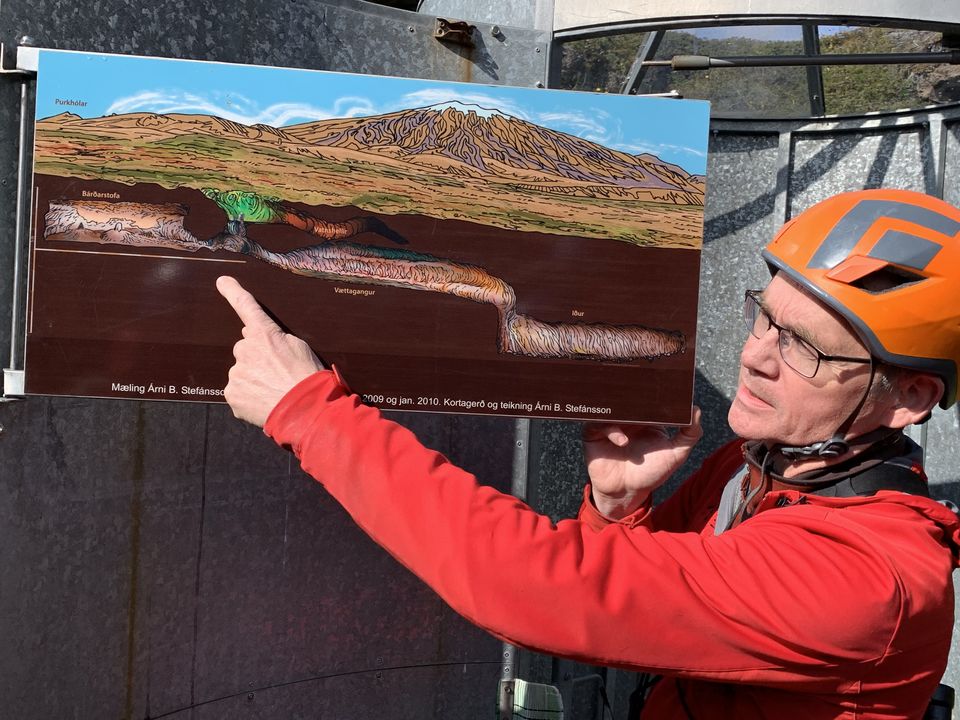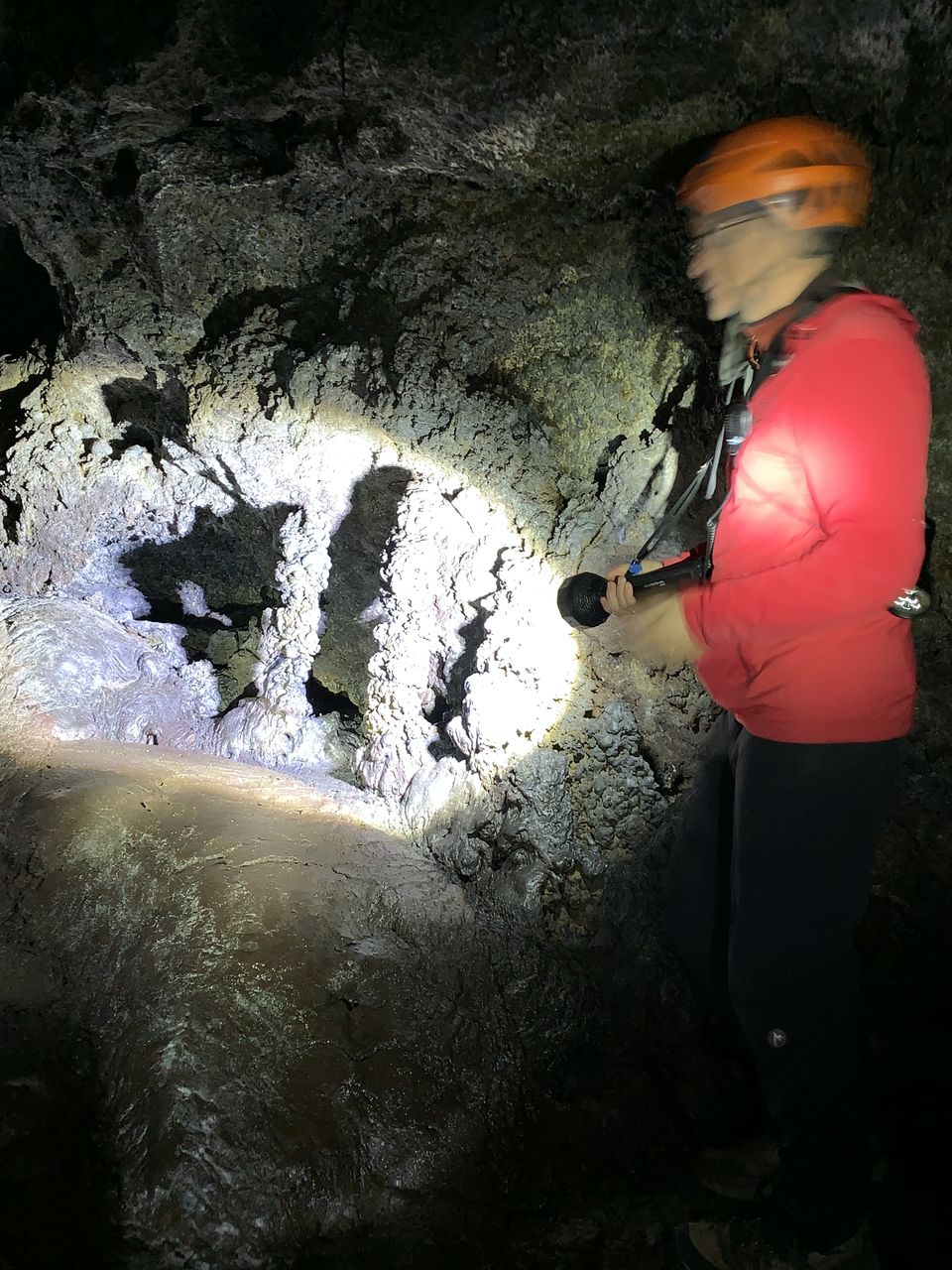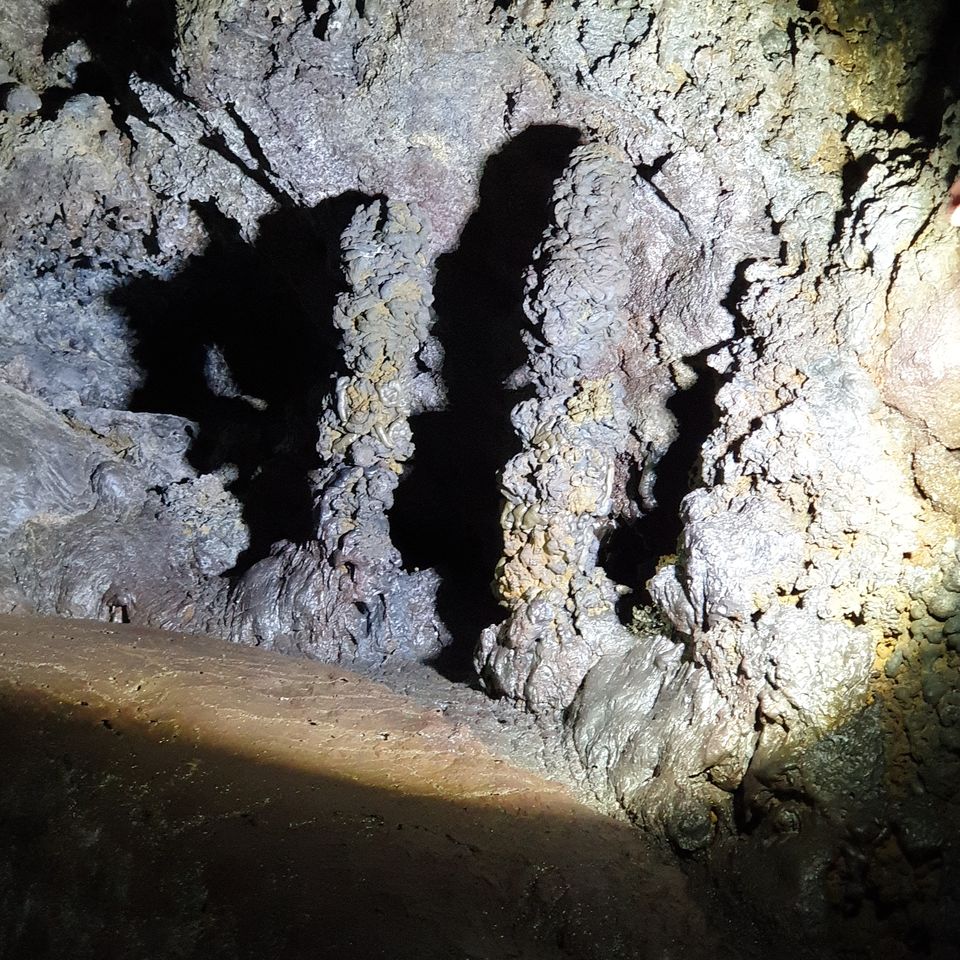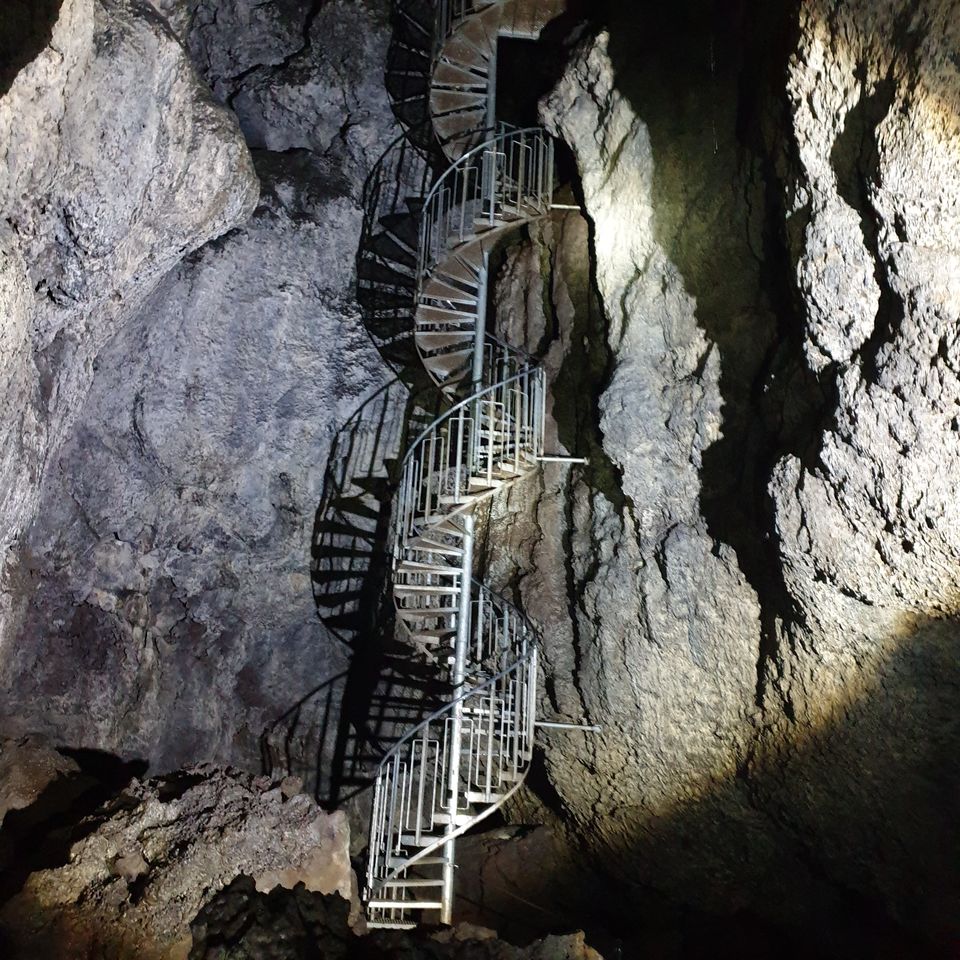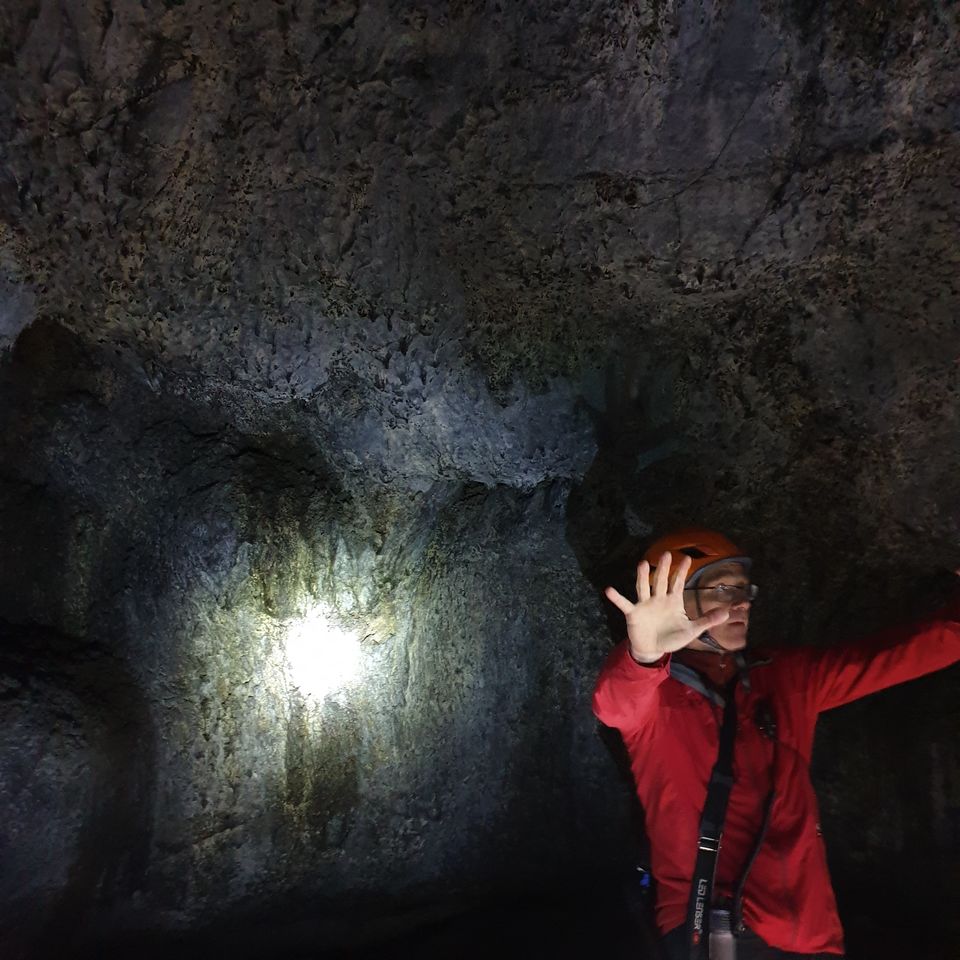 One of the fellow passenger in our group had the fear of heights. and this 30m spiral staircase was too much to ask from her I guess. She was all in shivers and fear as she got down of this staircase. Kudos to this woman who made an attempt irrespective of this medical condition. Brave woman :) After giving her enough time and encouragement, our guide continued the stories.
At the centre of this lave tube, he did something amazing. He asked us to switch off all our torches , close the eyes and be silent and listen to the sounds of nature inside this lave tube. We were silent for roughly 3min I think and only sound we heard was that of the water dropping from this cave. How peaceful!!!! and later with our permission he sung a melodious Icelandic song. Such a nice guide :)
After this amazing experience, we continued to a sea coast where we had a romantic walk along the cliffs.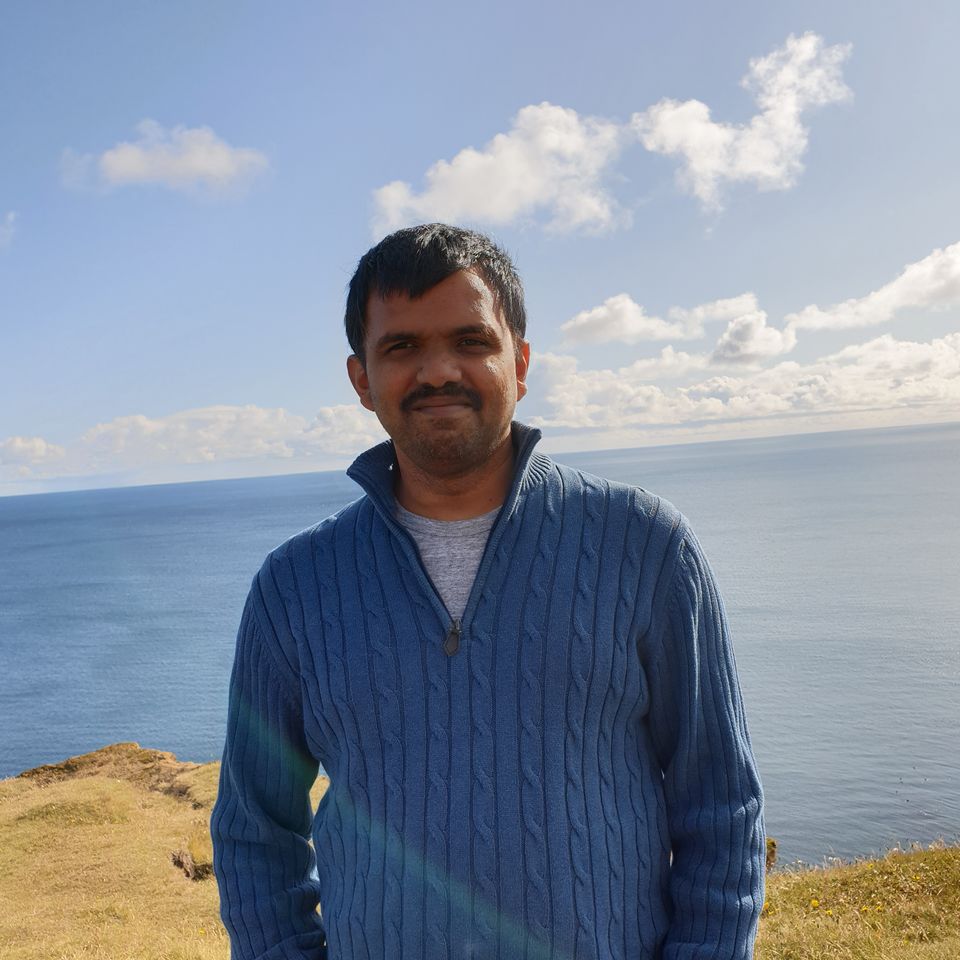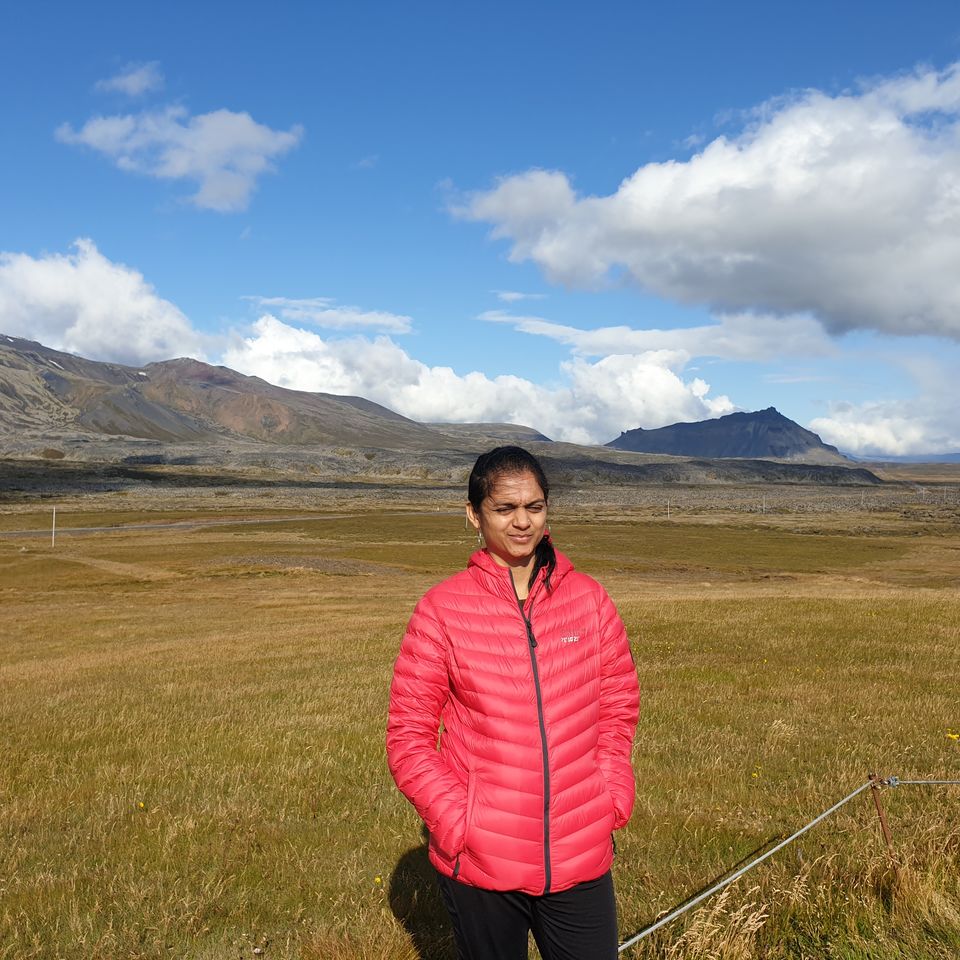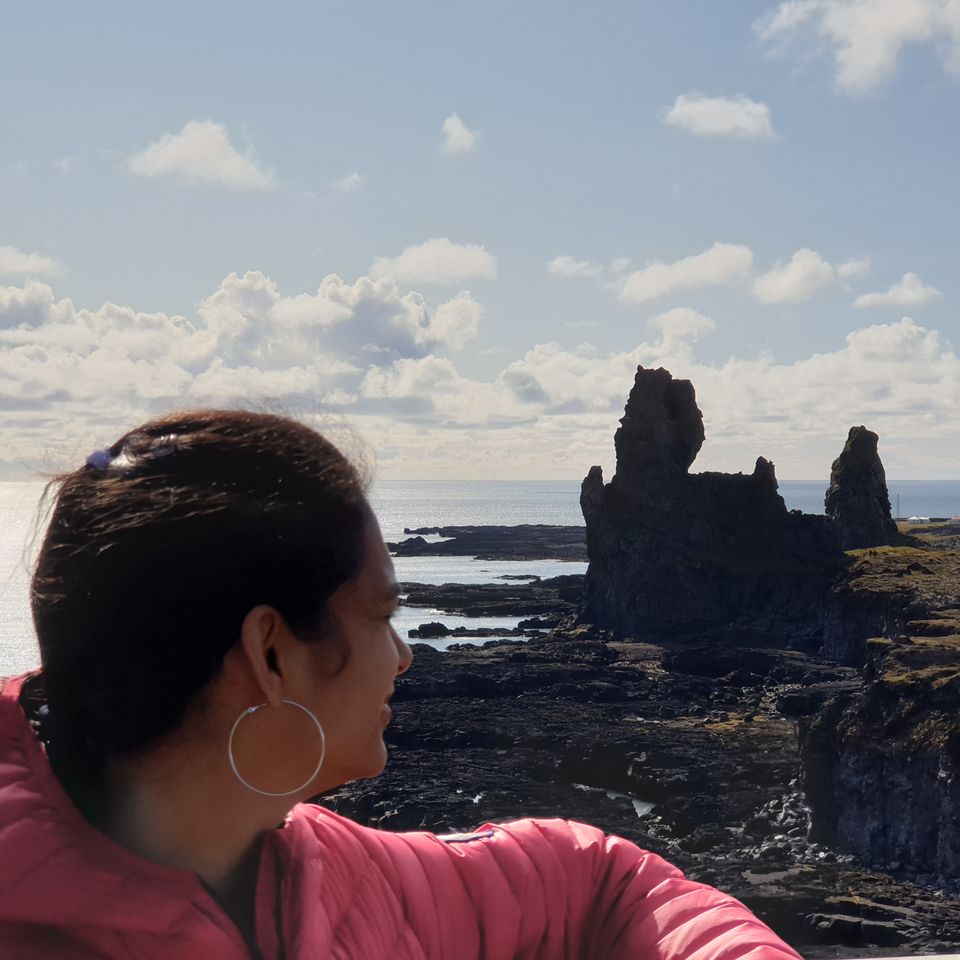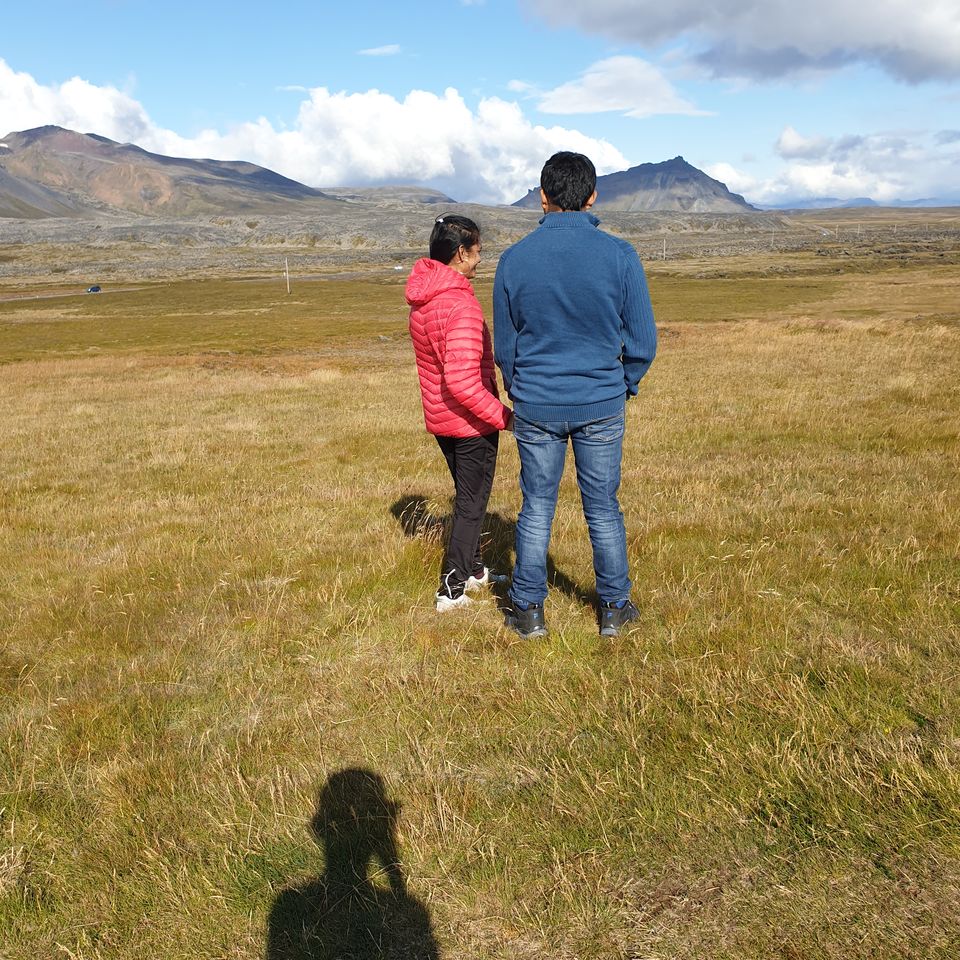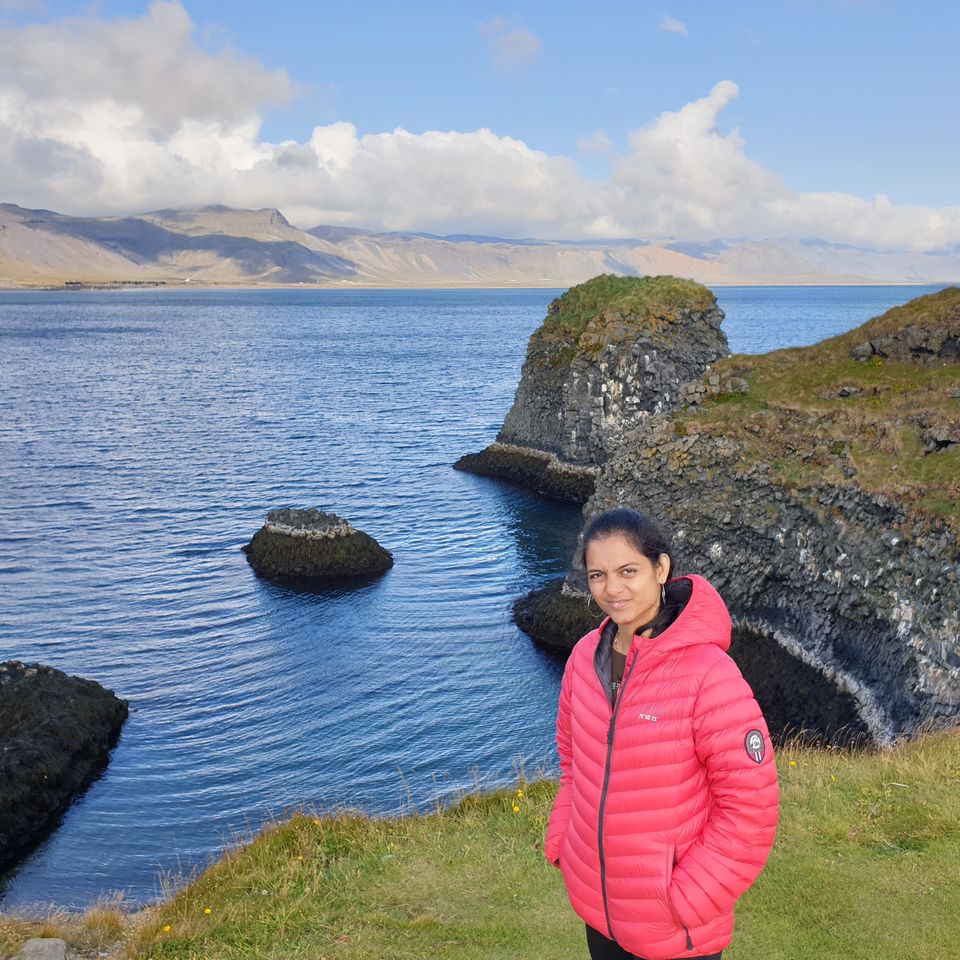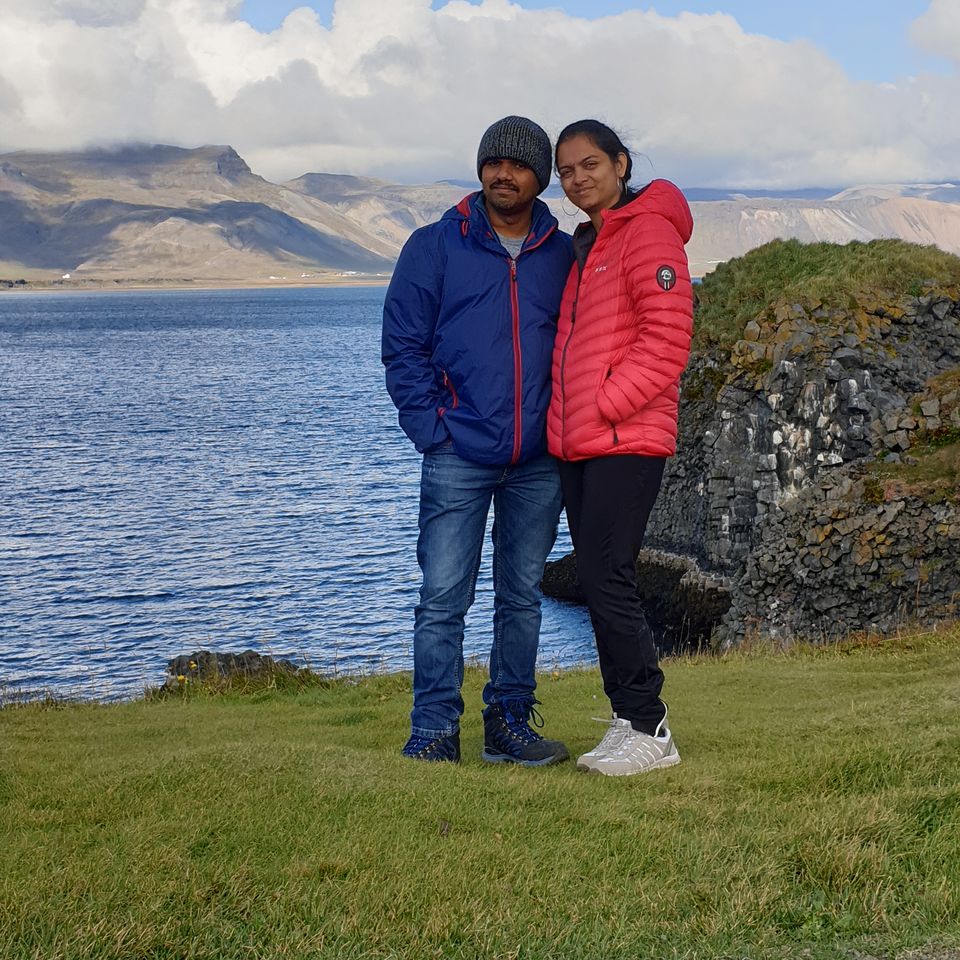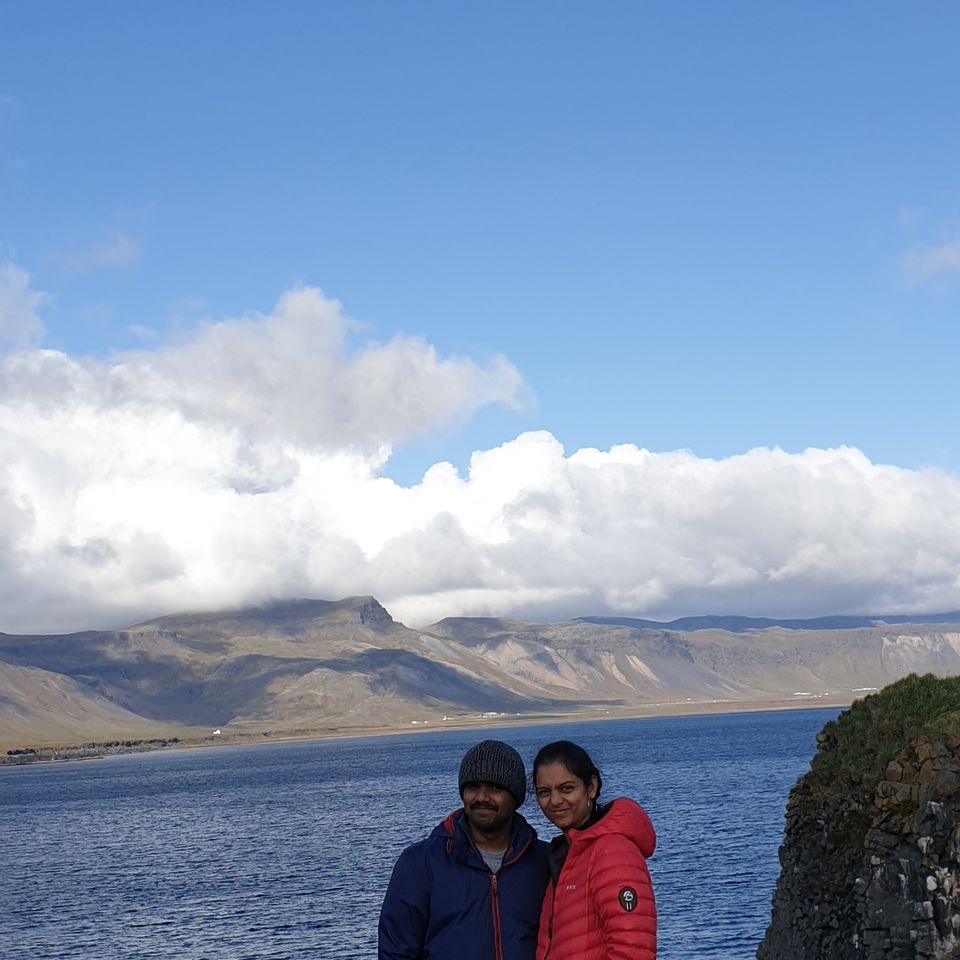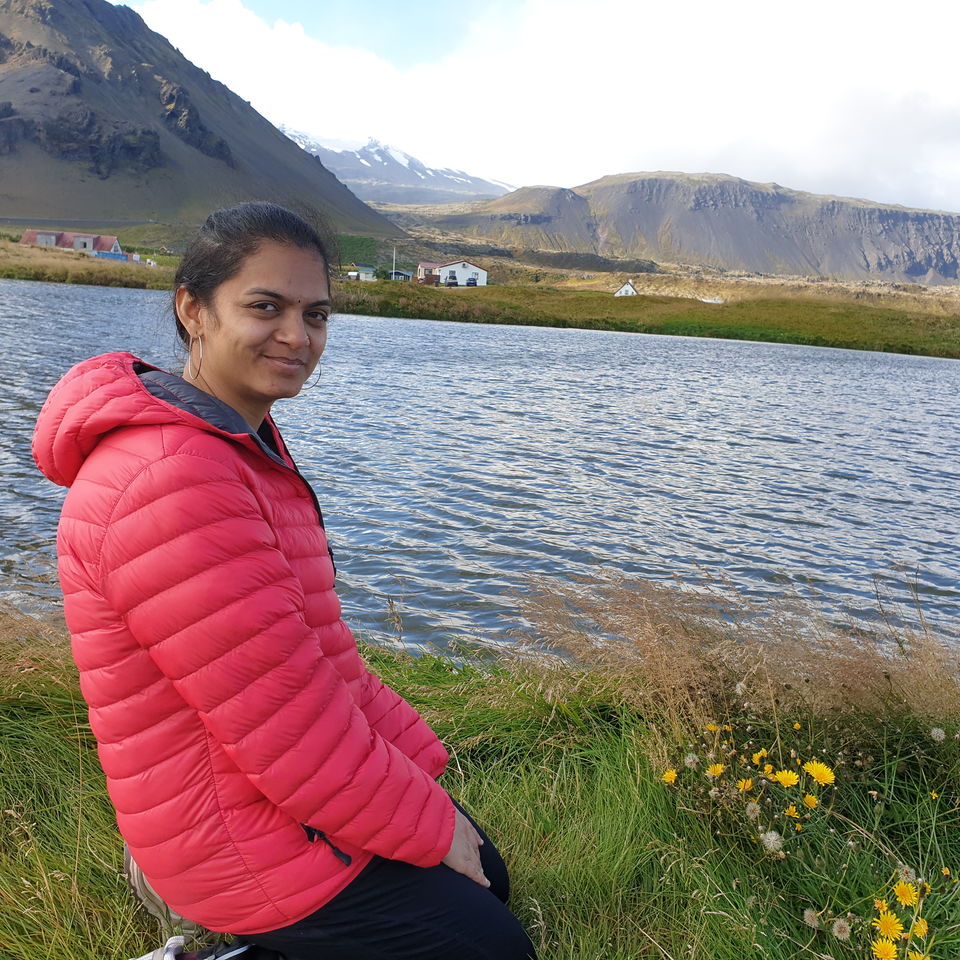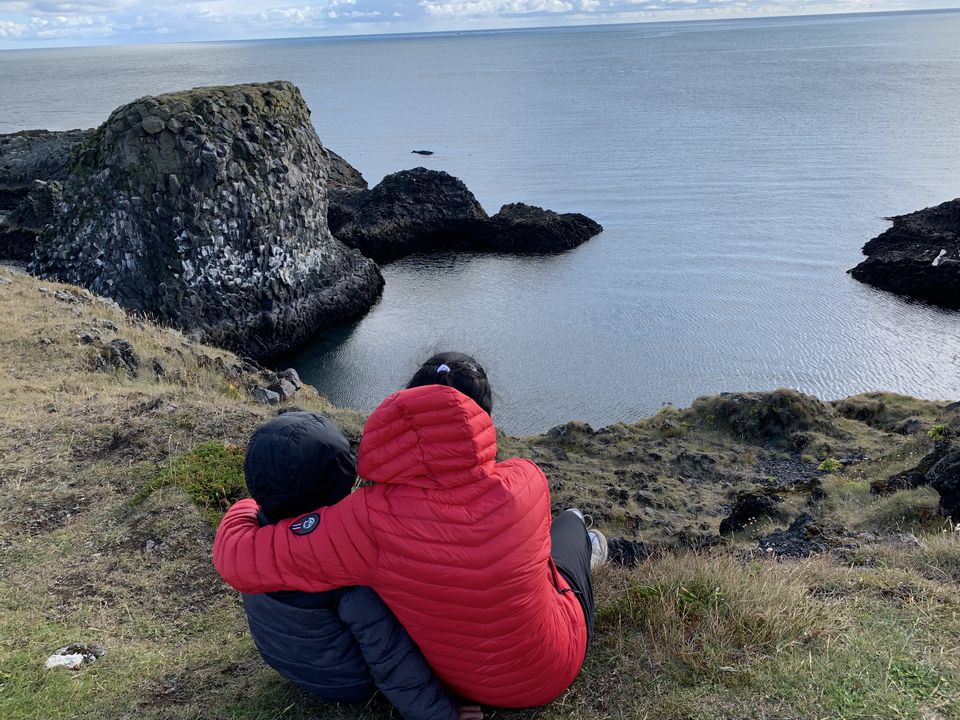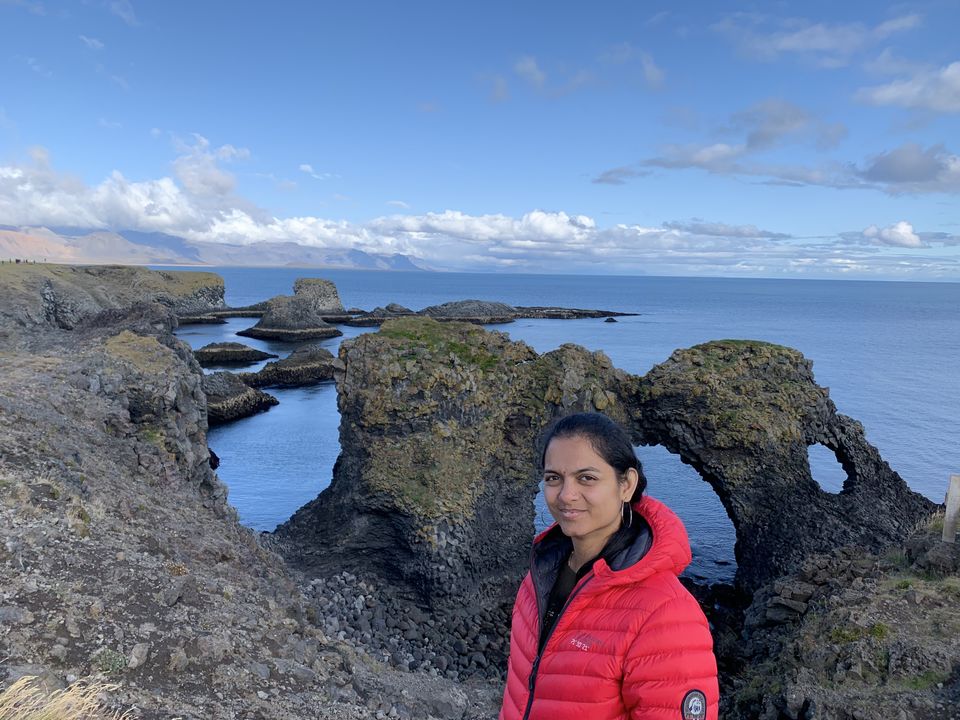 Our next and the last stop was where we could spot some seals swimming happily and lying at the coastline.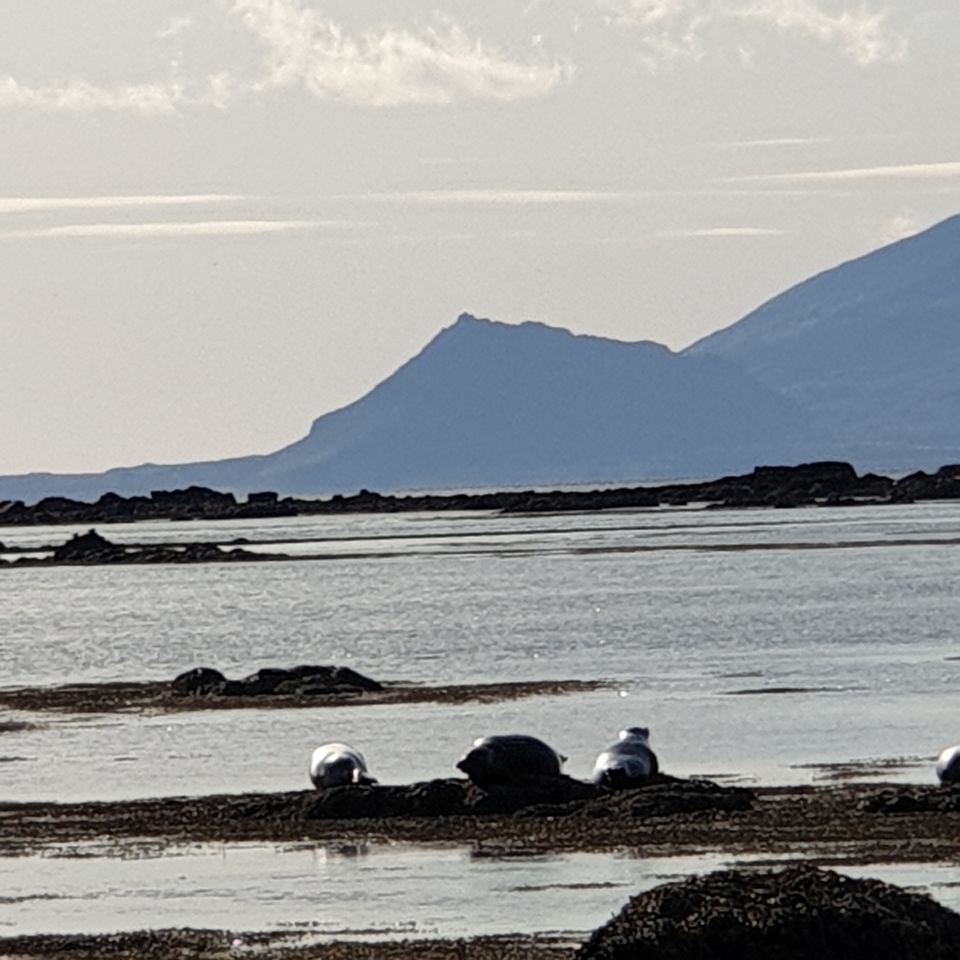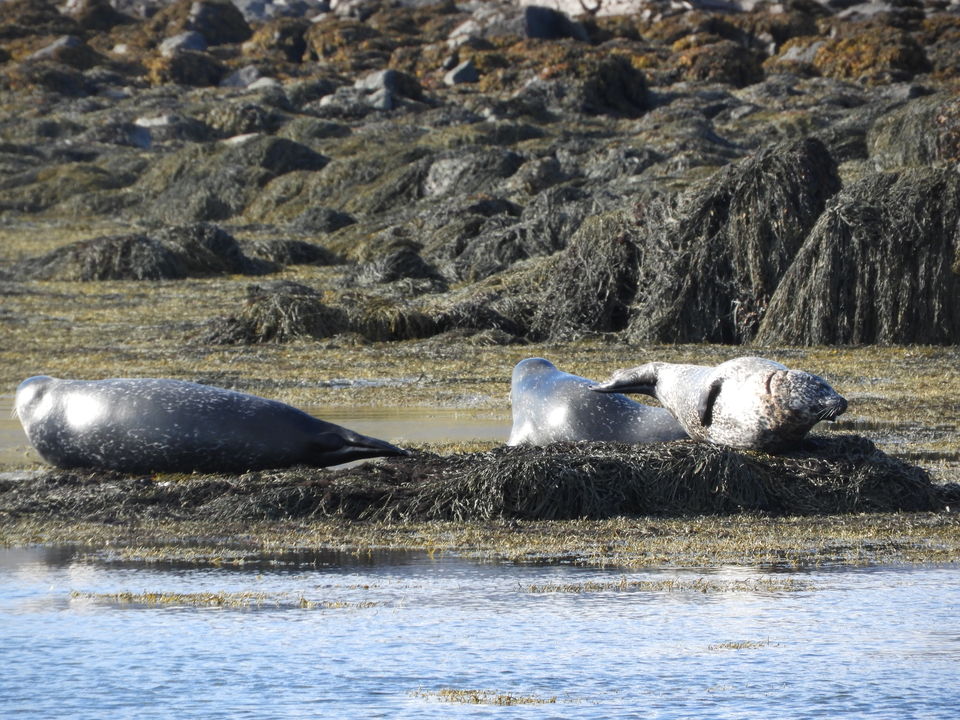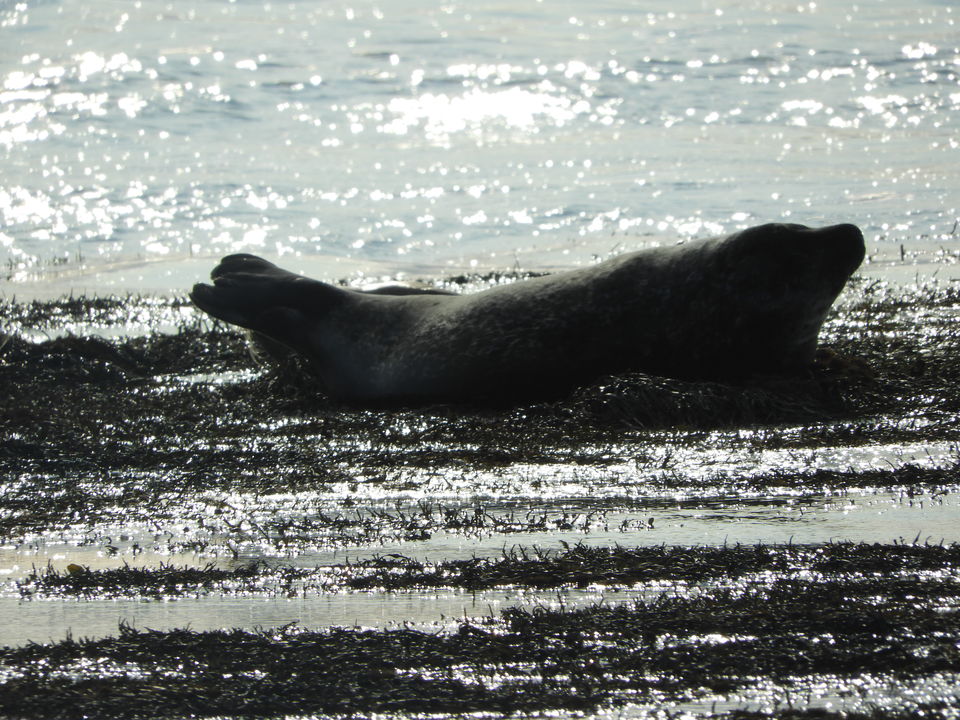 We were tired by this time but our guide was not!! He continued entertaining us with much more stories and information. He also gave us tips on how to save money in Iceland, where to have food etc etc...
After saying good bye to this amazing guide at our bus stop #13, we were ready for quick dinner since we had to hurry up to chase the northern lights. YAY... KP index is very promising and as well the clouds have disappeared. so fingers crossed!!!! This time its PIZZZZA time at Devitos pizza which was very next to our apartment. Surprisingly pizza was delicious with thin crust.
And NOW the chase for northern lights begin. We were promptly picked up by "bus travel iceland" at 9 30pm and we got the seats in the first row of the bus since we were the first ones picked up. The guide asked us to download "northern lights photo maker app" for iphone users to capture the photos if we are interested to :) We picked up others from different stops and roughly around 10 30pm when we were just outside of Reykjavik, God already showered mercy on us.
YESSSSSS, the lights were ON even before sun was fully set and it was also dancing lights at small part of the sky in north direction.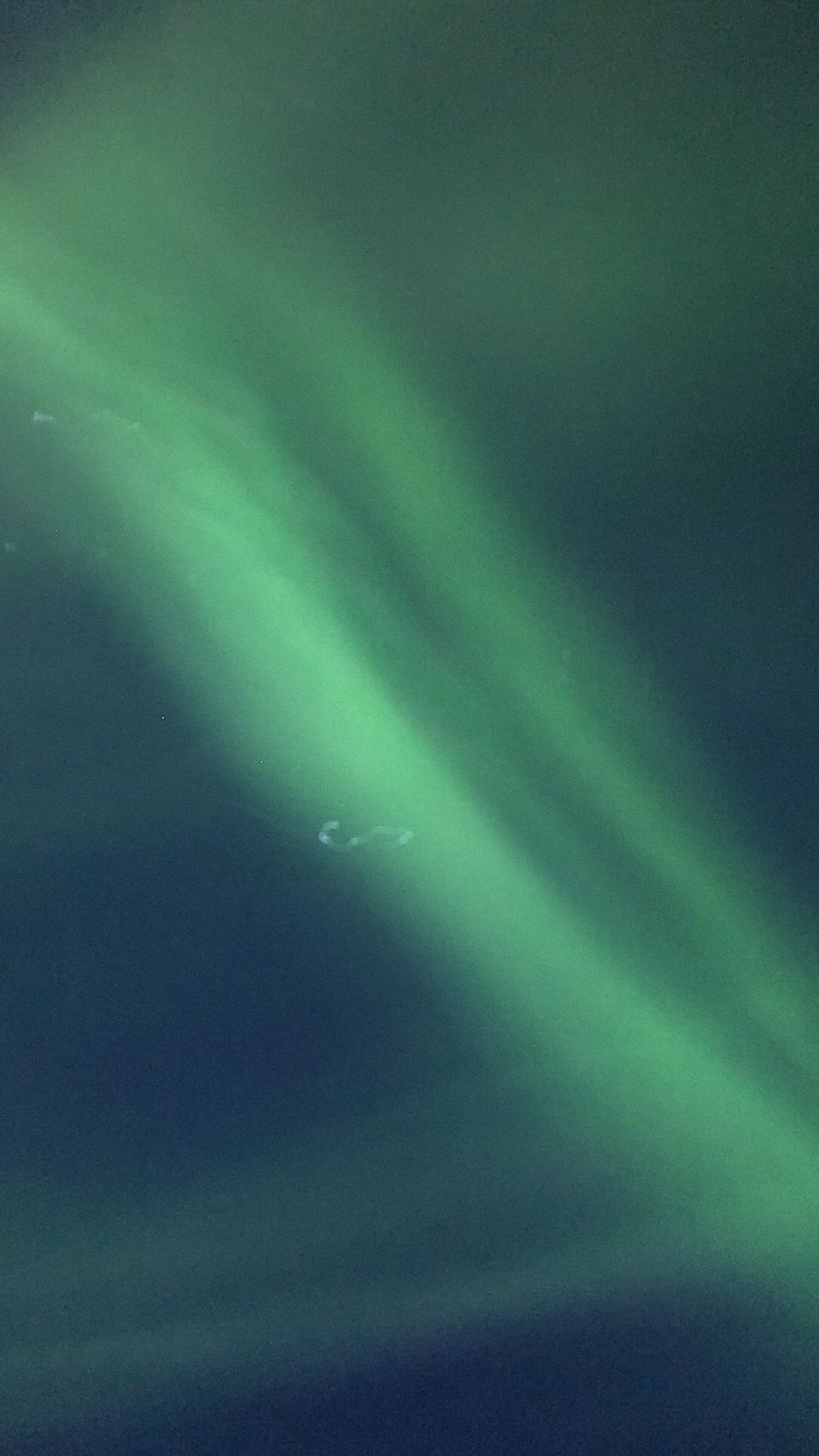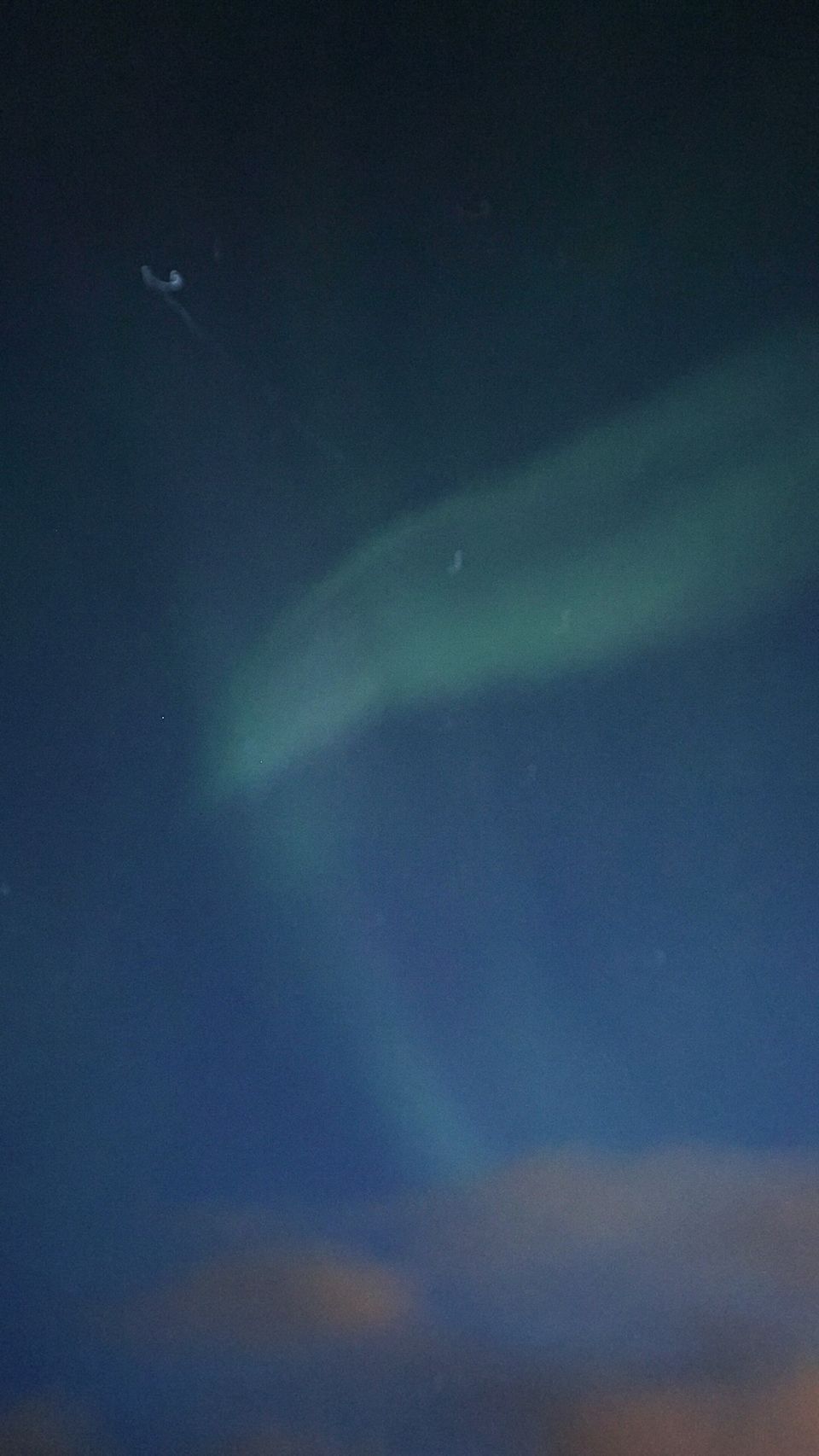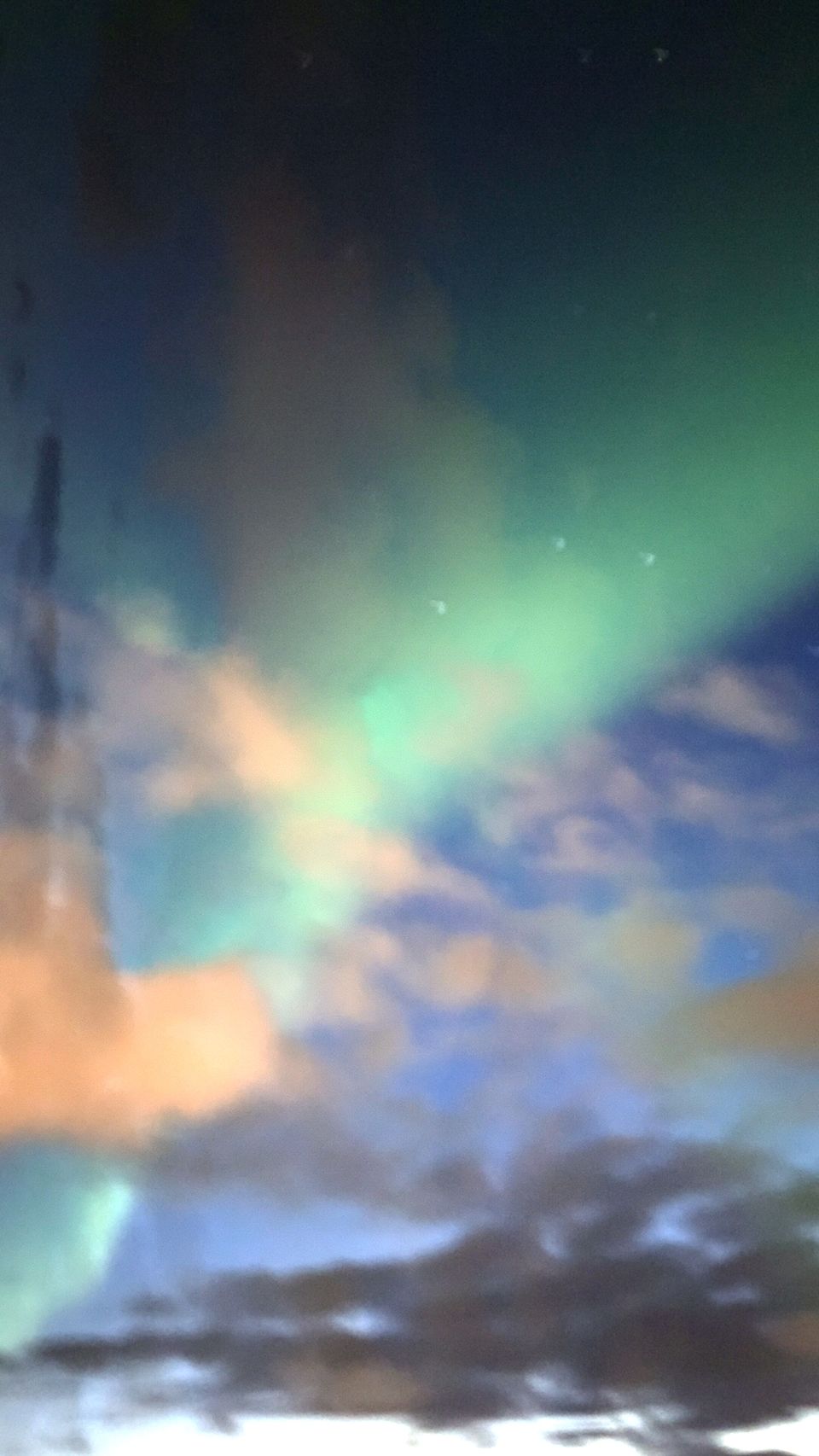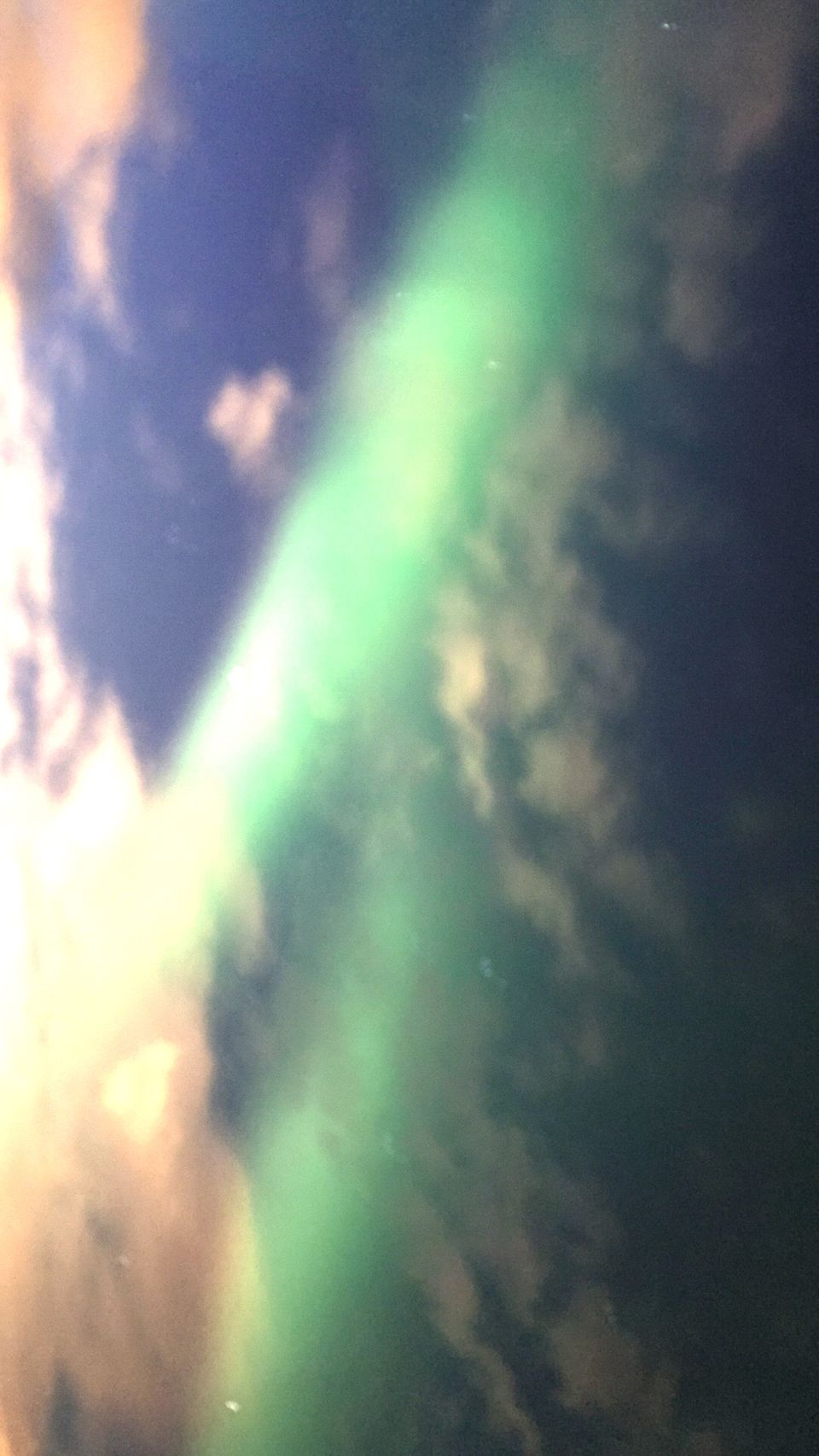 After 10-15mins, when the lights stopped, we continued our drive to a remote place which was on a lava field without city lights for more luck and a hope for more amazing lights. And God did not disappoint us. It was Ganesh Chathurthi festival back in India and I believe Ganesha appeared to us in this majestic form and showered happiness on his devotee :) YESS we had amazing dancing lights covering the entire sky. The sky was on fire with these dancing lights for almost more than an hour!!! and it was mind blowing to stand below these !!!
We were also given hot chocolate and cookies to keep us warm. But when we were fed by this amazing display by God who was hungry :-)
Luckily one of our fellow passenger was a photographer with a very good camera. He captured below photos for us. Thanks to him who made this moment even more memorable :)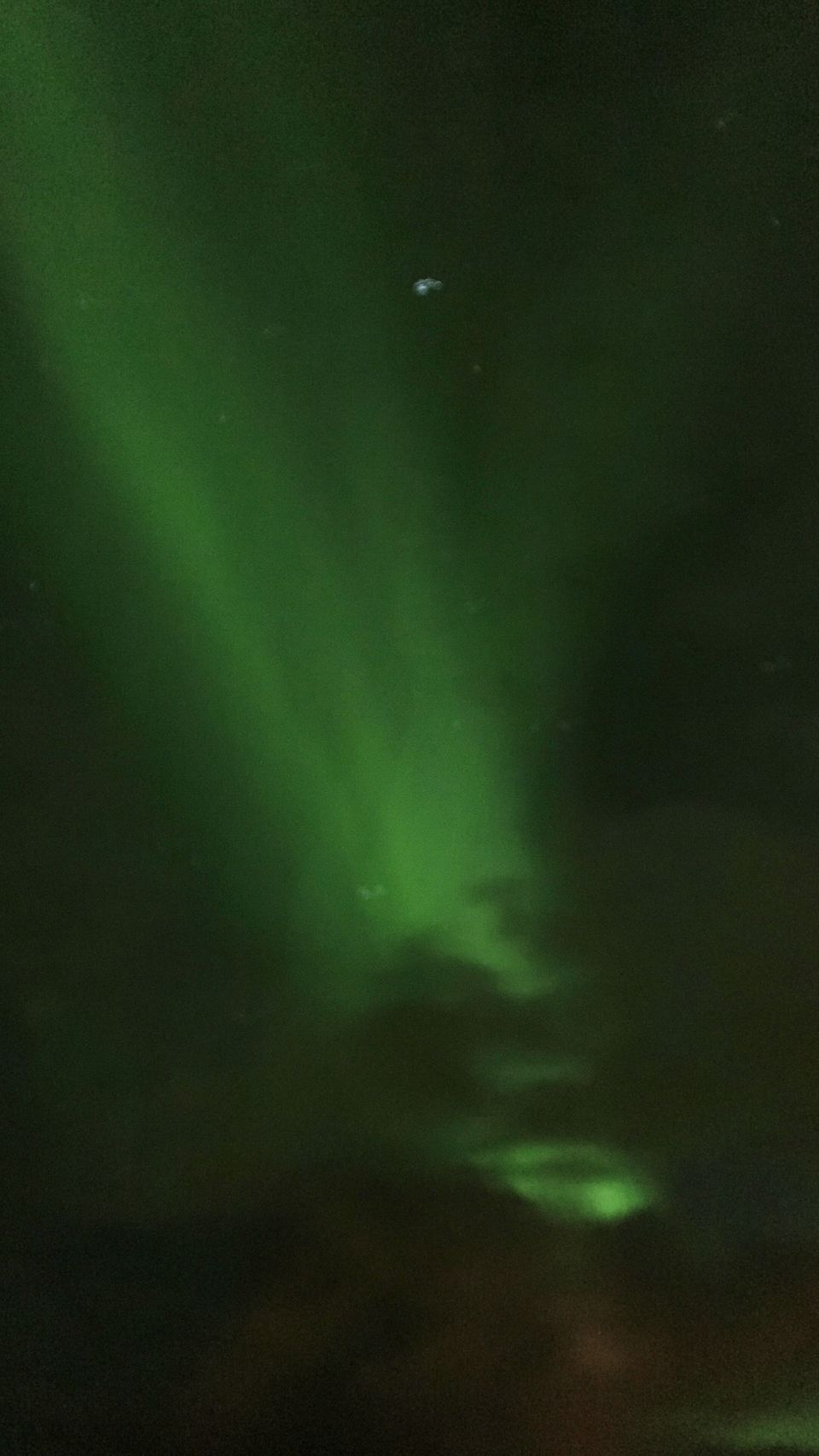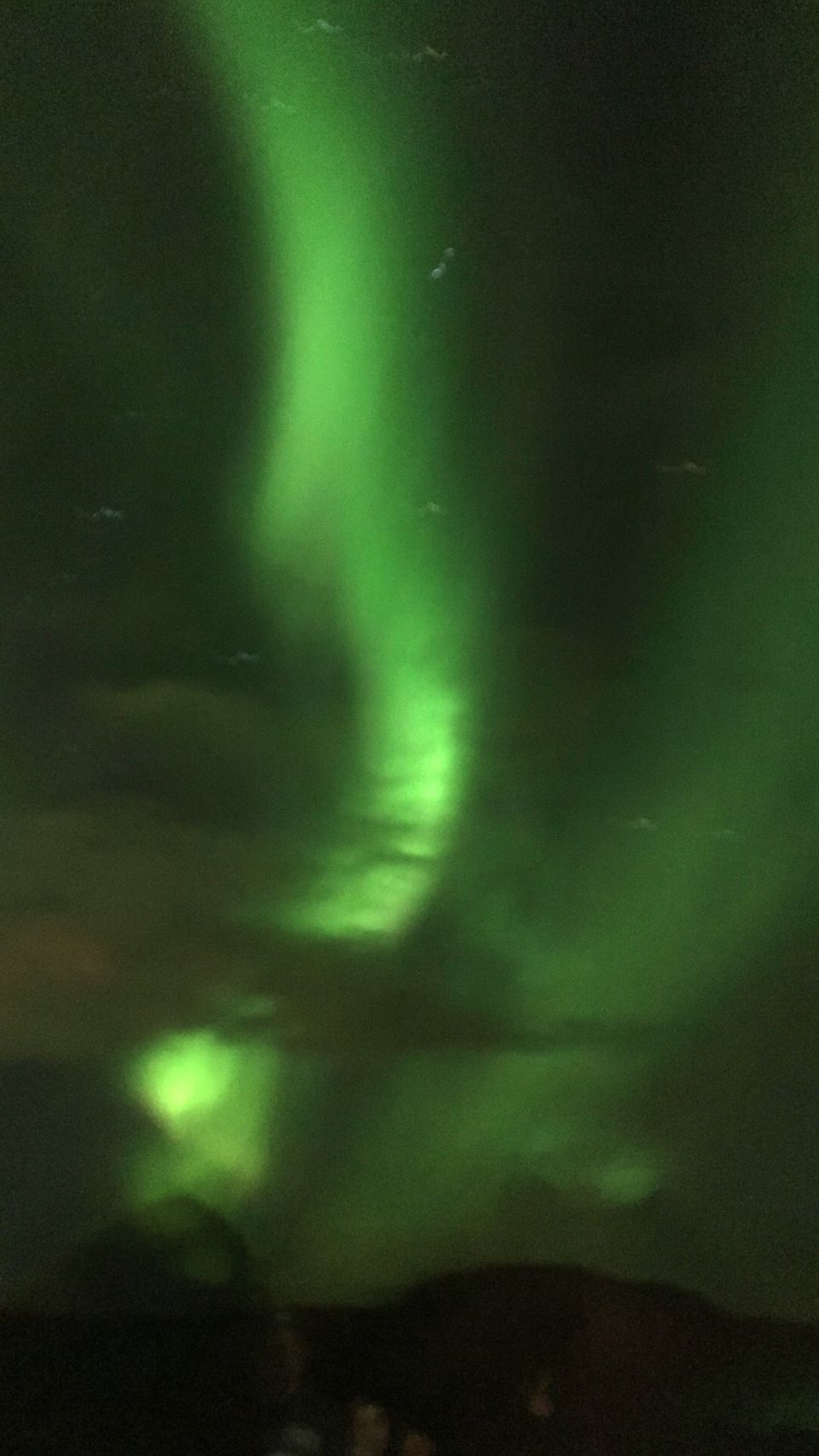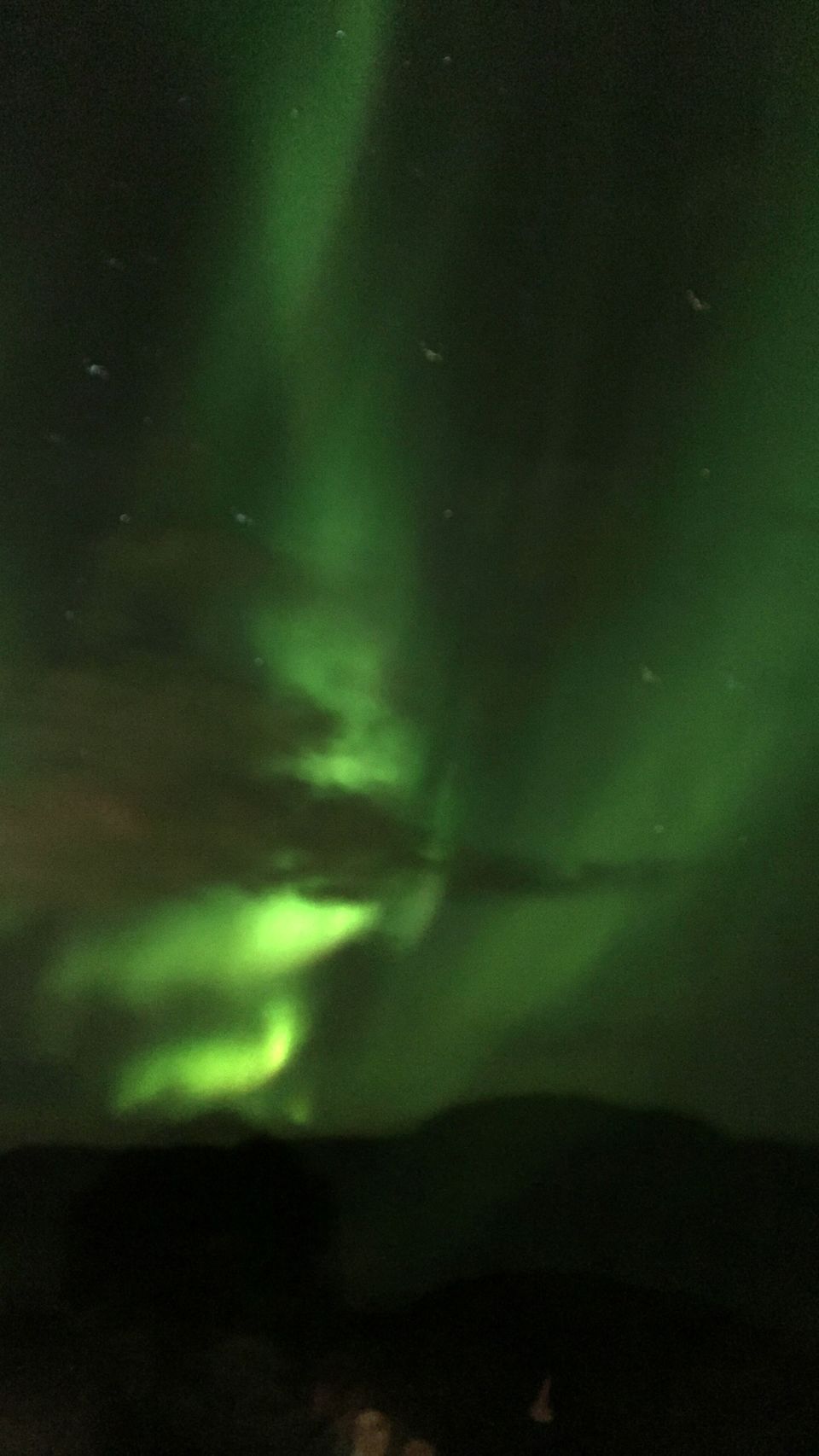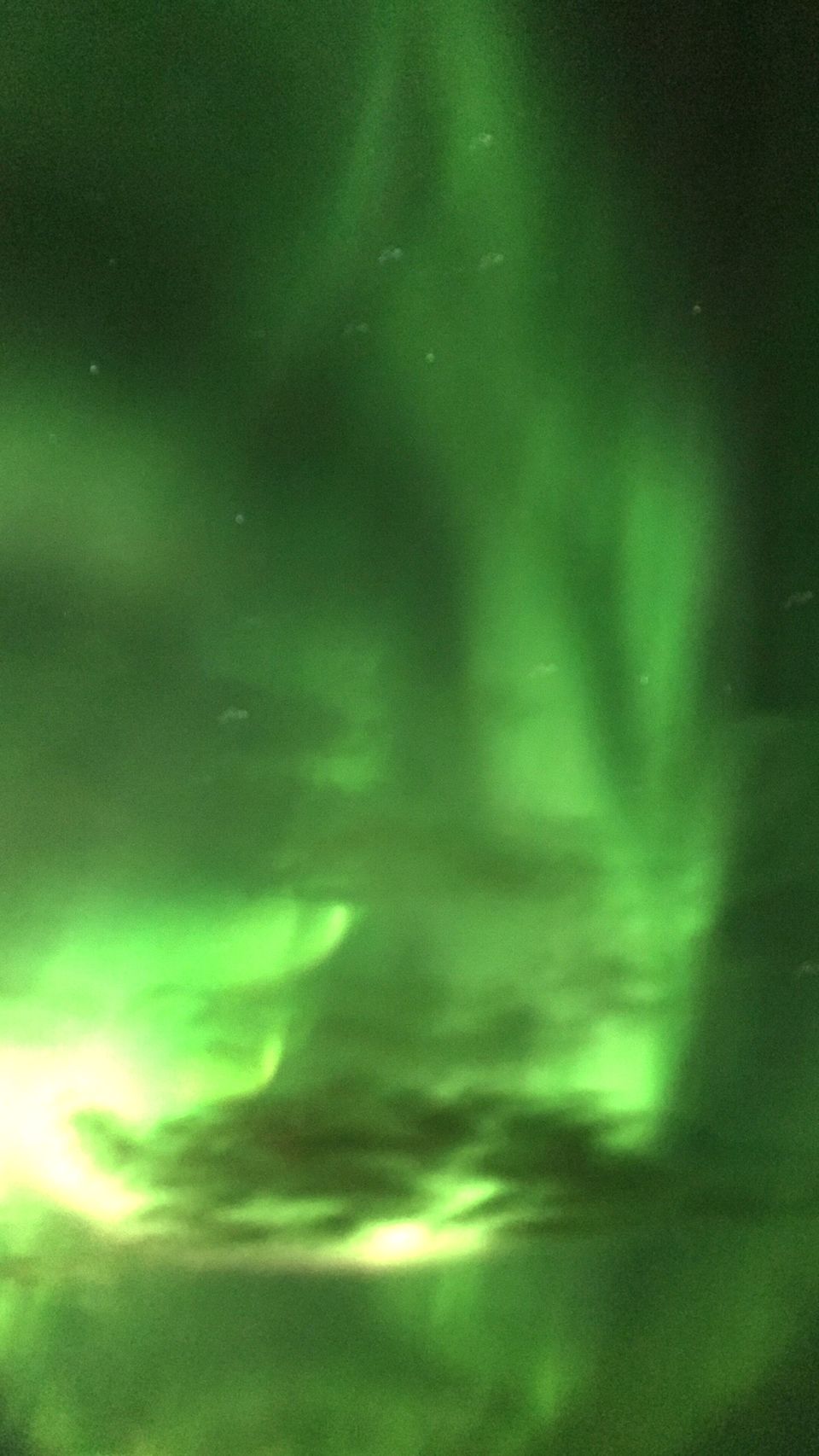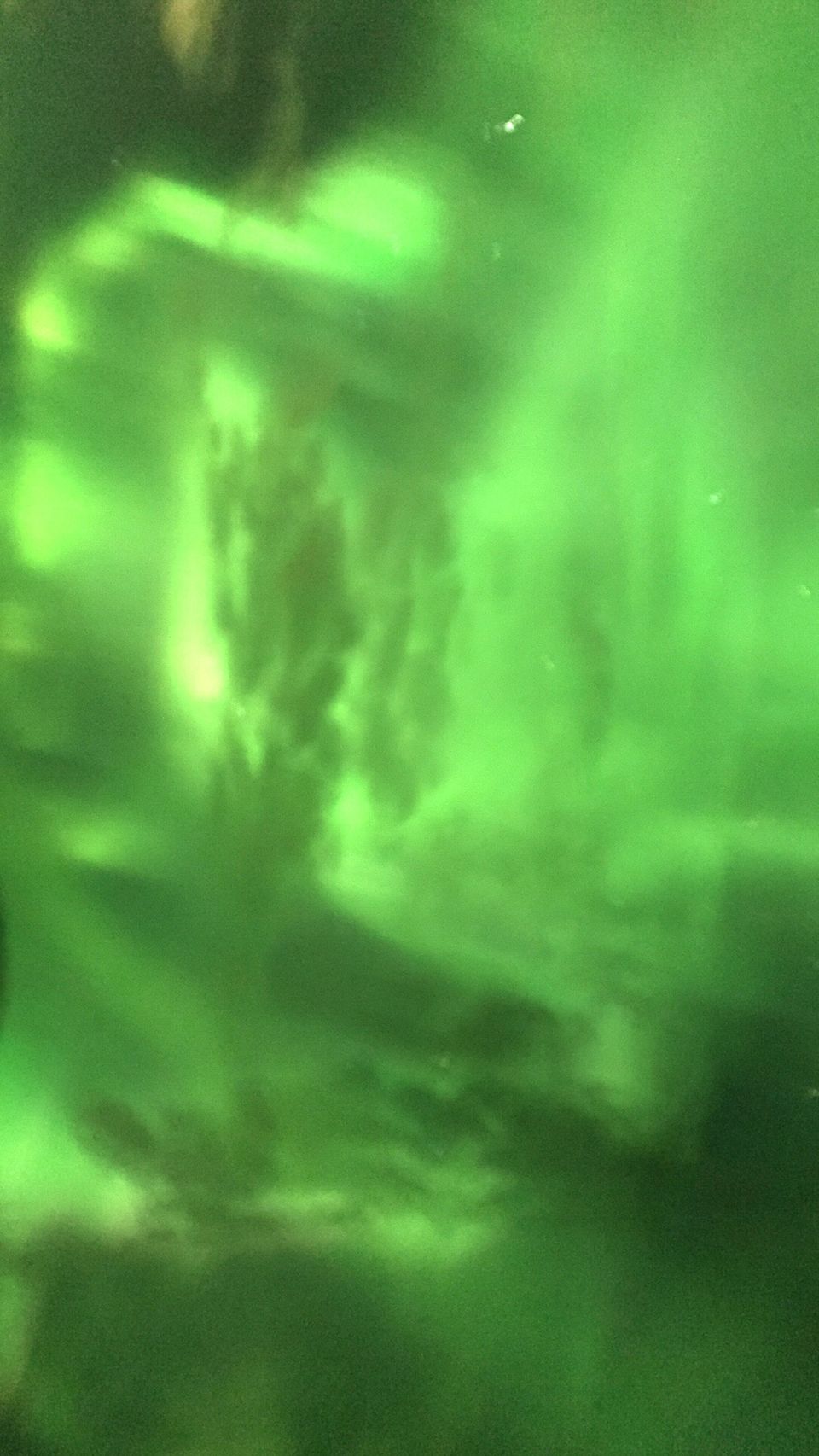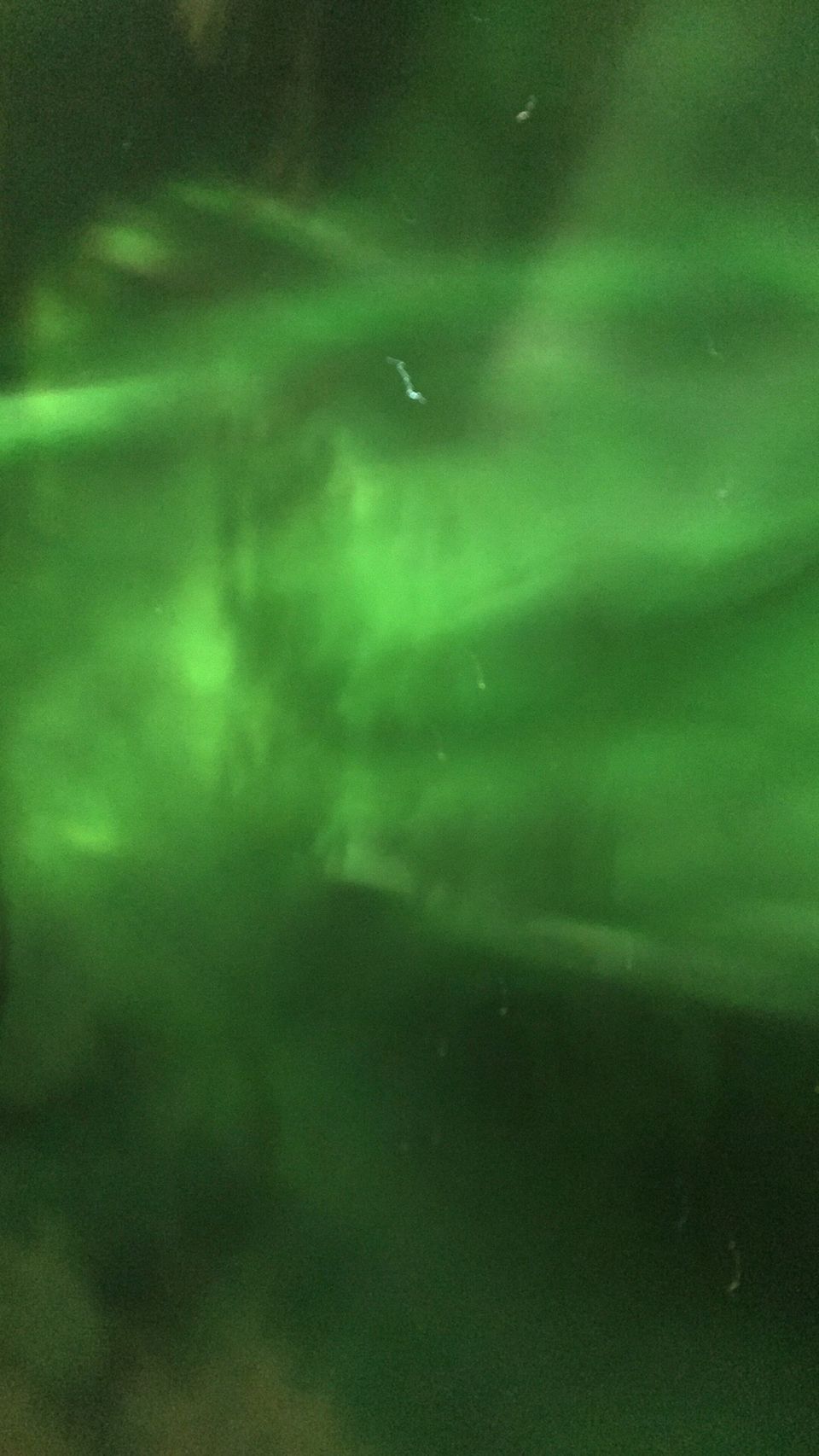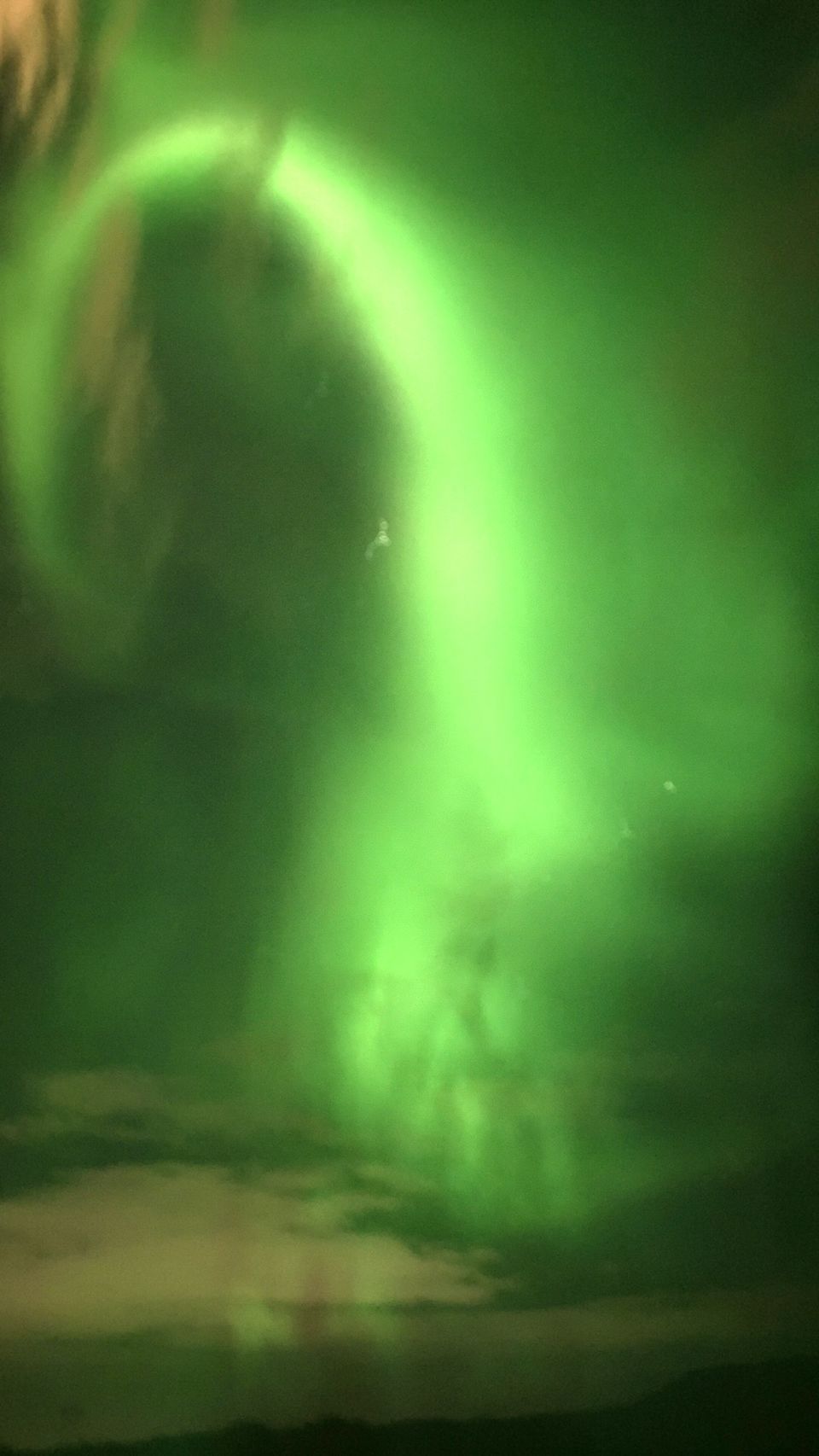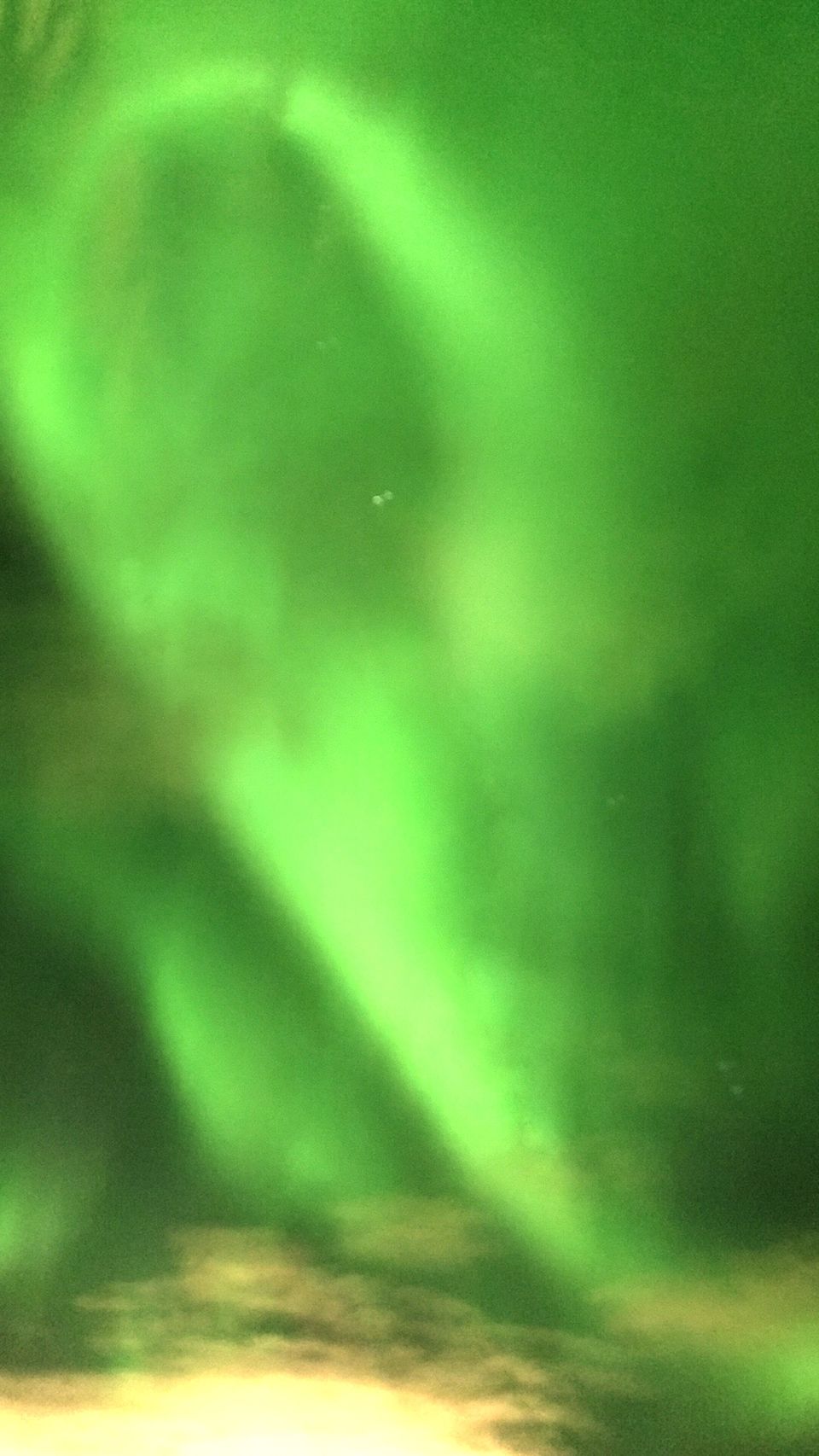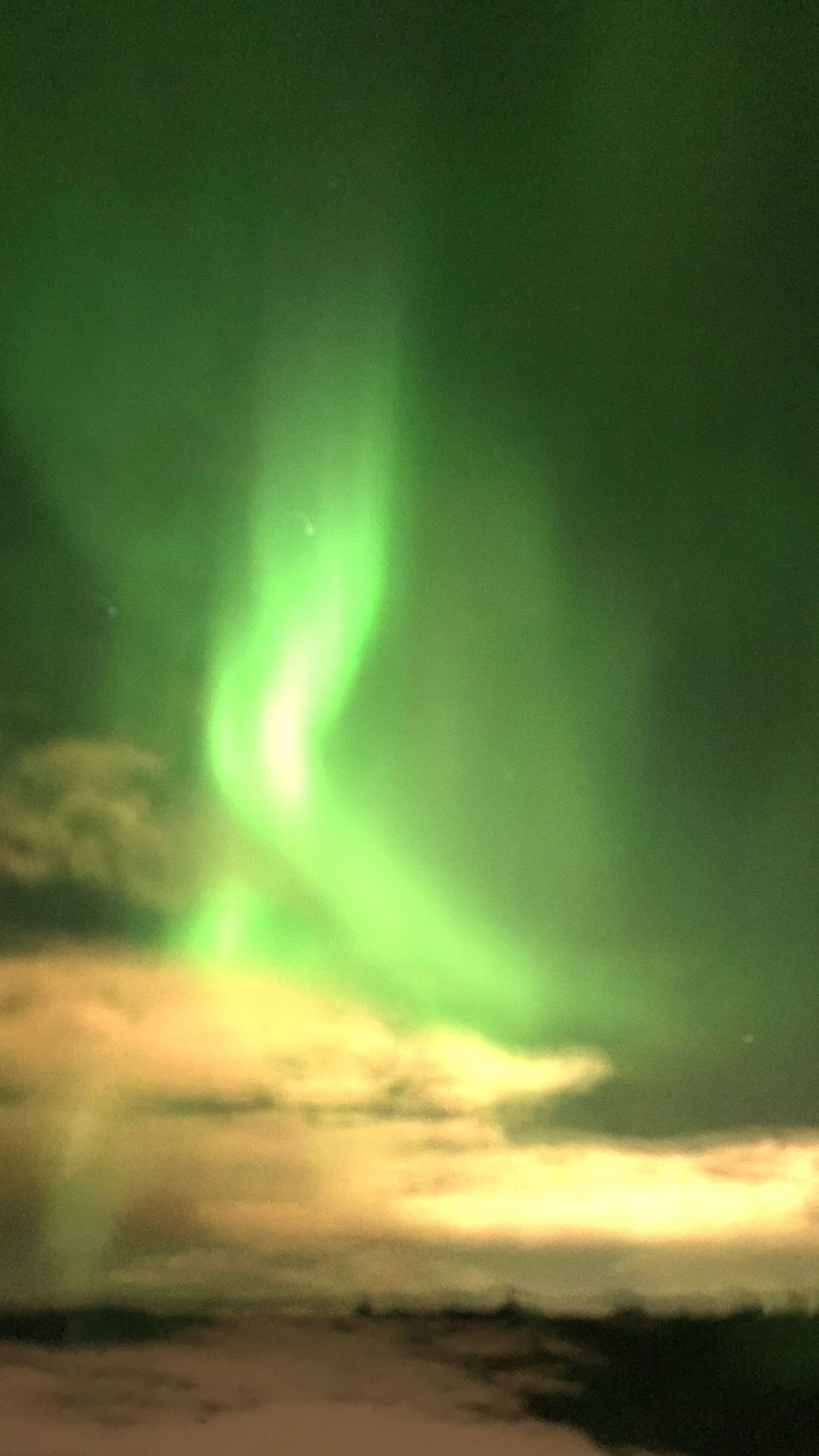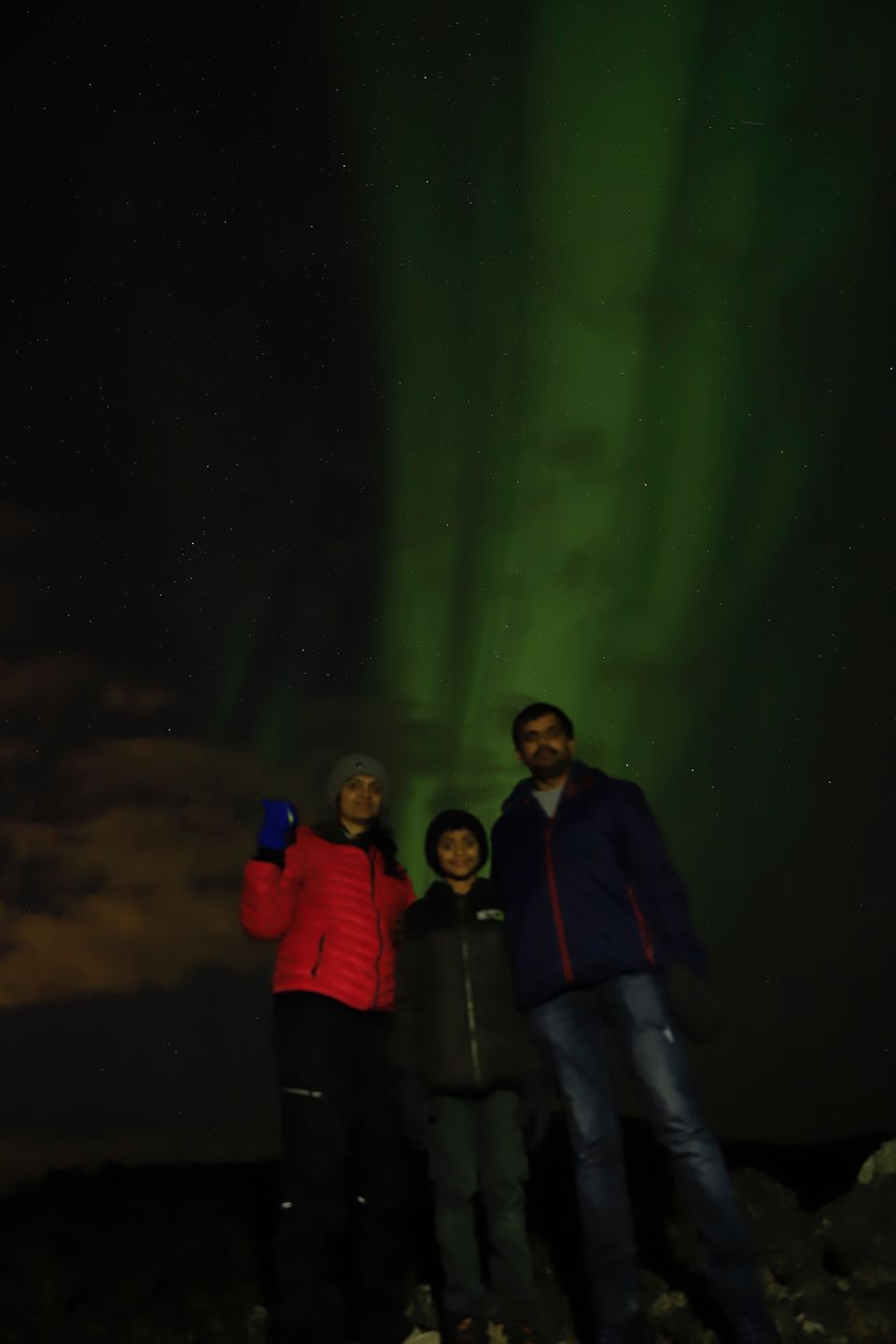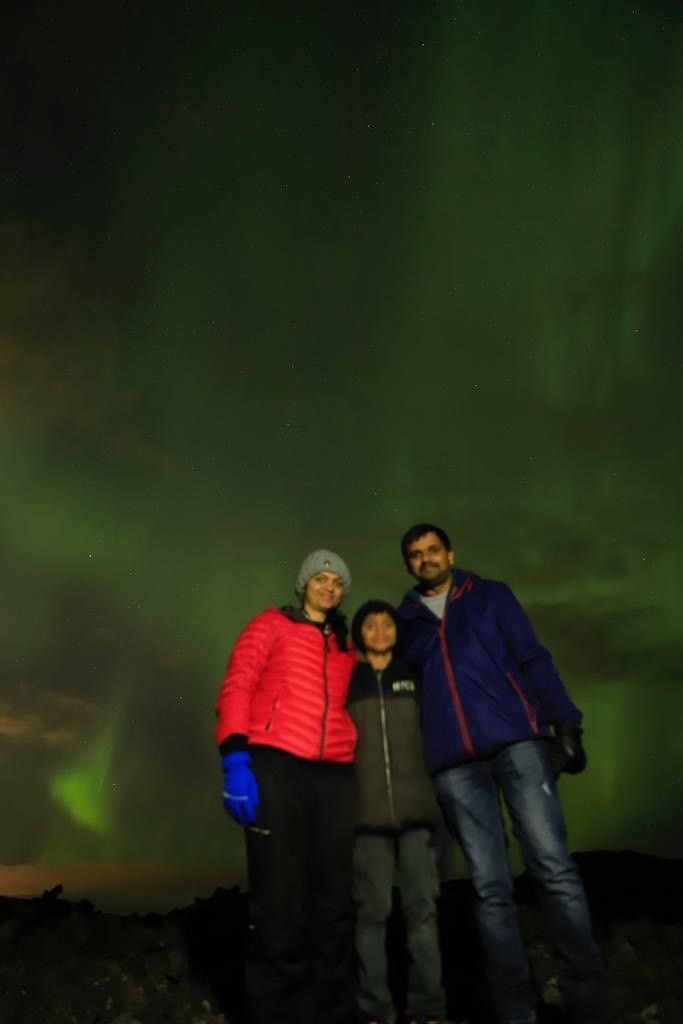 Now I know why there are so many northern lights hunters all over the world!! :) And why people dont mind sitting hours together in cold weather waiting to see this amazing natural display. which can happen anytime. Feeling overly satisfied with this day God gave us, we returned back to our apartment and slept with sweet dreams of the Aurora :)
"The sight filled the northern sky; the immensity of it was scarcely conceivable. As if from Heaven itself, great curtains of delicate light hung and trembled. Pale green and rose-pink, and as transparent as the most fragile fabric, and at the bottom edge a profound and fiery crimson like the fires of Hell, they swung and shimmered loosely with more grace than the most skillful dancer."
― Philip Pullman, The Subtle Knife