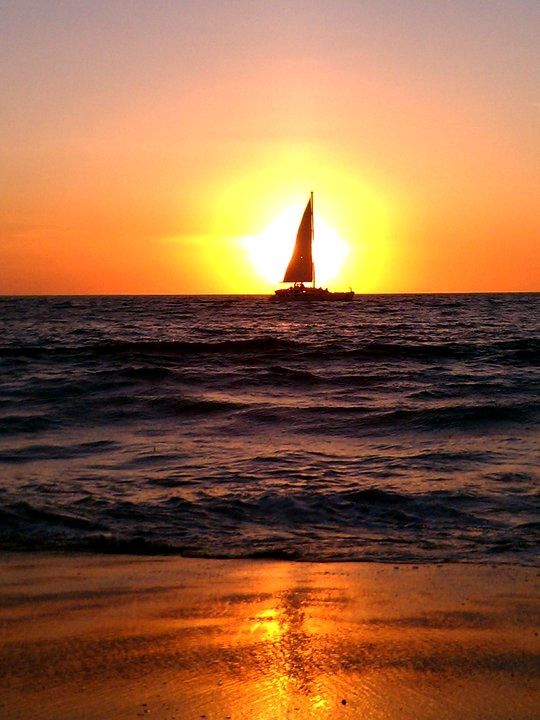 Costa Rica stole my heart.
It has also tried to steal my life, not once, but twice. Two separate visits, two years apart.
Allow me to take you back in time 10 years ago to July 2019. My friends and I were wide eyed, bushy tailed 19 year olds seeking adventure.
After looking at deals and locations online, we settled on Tamarindo. A beautiful little town in the Guanacaste province. We got an all inclusive package at Occidental Tamarindo (aka Barceló Langosta) on Playa Langosta.
Being born in South Carolina, USA, I had a healthy respect for the ocean. I understood it's beauty, it's power, it's danger.
But when you're 19, on an all inclusive vacation with your friends drinking alcohol in excess, sometimes poor decisions get made.
I'll own this #neardeathexperience as my fault.
So there we were, 10AM sipping tequila planning our day. We to a stroll to the beach and decided to start the day off with a swim. The beach right outside the resort itself isn't great for swimming (lots of hardened lava). But off to the left across a small river is much better beach and swimming.
So off we went. We were drunkenly frolicking about in the water, when suddenly, we noticed that we were out A LOT further than when we started. It was then I realized the ocean floor was no where to be found.
My friends didn't seem too panicked; thinking they could just swim back to shore. I on the other hand, knew exactly the danger we were in if we didn't act quickly and correctly.
"Guys, we should probably try and work our way back to shore. We're drifting pretty far." I calmly suggested - even though I was genuinely concerned.
They did what you would expect, swam straight toward the shore. That was when they realized they weren't getting anywhere. Not being strong swimmers, they became frantic and hysterical.
So there I am, 19, drunk, getting pulled out to the ocean trying to teach three other drunk 19 year olds how to save themselves. Obviously it wasn't working, so I just yelled to follow me, and swam parallel to shore. Not the direction you really want to be going, but the direction you must go to escape a rip current.
I'm a very strong swimmer, and even I was struggling. I looked back to see my friends in the same spot, bobbing up and down, getting pummeled by waves. Against my survival instincts, I swam back for them. I started pulling and pushing them in the direction they needed to go, my energy quickly fading.
They eventually caught on and started moving in the correct direction. Thankfully, we were all able to make our way to shore, but honestly, had I not been a collegiate athlete, I'm not sure I would have been strong enough to save myself, let alone go back to help my friends.
That happened on the fourth day of our eleven day trip. We were the "toes in the water, ass in the sand" type for the remaining week.
Fast forward two years to January 2011.
My college soccer team was taking a trip to Costa Rica to tour the country and play their national team! (They killed us by the way😂).
I was so excited to be going back, even though I nearly died the first time. But going with an adult, and definitely learning my lesson the first time, I knew I'd be smarter this time.
One of the exciting parts of our trip was a white water rafting excursion! I had been once before on the Colorado River, so I felt pretty confident about this experience.
Oh how soon that feeling would change.
Booking our tour through Arenal Tours, we were set to white water raft on el Río Toro - if you haven't brushed up on your Spanish in a while, Toro means bull).
After going through some training and commands, we were introduced to the rescue kayak. His job was to help any of us who flipped overboard by grabbing onto the back of his kayak, "however, there will be times when I will be unable to help you because it is too dangerous for you to grab onto me. I will come for you as soon as I can."
"Well that's a bit unsettling" I said to my raft mates, but I was sure it wouldn't be our problem.
It was off to an exciting start, when our tour guide, nicknamed "Wild Boy" asked if anyone wanted to ride the bull. Obviously, brash confidence being one of my strongest attributes [see: faults] I quickly volunteered.
"Riding the Bull" consisted of sitting on the front of the raft, not inside of it, holding on to the rope that goes around the outside.
It.was.exhilerating.
And then the raft dipped in a rapid and I went flying heels over head under the raft.
Thankfully, I was able to hold onto the rope and get myself (with the helping hands of my teammates) back inside the raft. Where I stayed for only a few minutes.
I climbed back into the raft a little a shook, but adrenaline was coursing! That's when Wild Boy announced we were about to raft through a common flipping point in the tour because of several back to back rapids. We were instructed to hit the deck and paddle as hard as we could.
Well, we flipped. But not only did we flip nose first, the raft flipped and trapped some of us under in one of the rockiest rapids of the tour.
I emerged from under the raft to the rescue kayak right next to me, I looked up at him only to see his eyes wild as he gave me the "no grab" command.
I was on my own, as were the rest of my teammates. Getting tossed between rocks, tumbled around, and beaten bloody, I quickly lost sight of everyone else.
I caught a glimpse of one girl grasping at a riverside branch for dear life only to be swept away, her hands slashed open.
Like my other #neardeathexperience, I was once again dependent on my strong swimming background.
But my background didn't involve rocks and rapids. The river was unpredictable and I couldn't figure out which direction was safety.
Thankfully, the secession of rapids came to an end just as I began to quit, and I washed up on a small pile of rocks in the middle of the river.
I looked around to see the other rafts pulled off to the side, looks of horror on their faces, my teammates scattered 50+ yards apart.
I wish I had pictures of our faces for the remainder of the trip,because they where ghost white and serious. No warrior, paddle above the head shouting. Just 6 shaken ladies waiting for it to be over.
Almost 9 years later, I still refuse to white water raft.
* I want to add that I still highly recommend Arenal Tours for white water rafting. They were amazing, and it was certainly not their fault. Flipping rafts happens in white water rafting. I also failed to mention they cut up the FRESHEST fruit during one of our breaks while howler monkeys screamed from the trees - seriously the best fruit I've ever had. *
#neardeathexperience #whitewaterrafting #rafting #costarica #arenal #fruit #fun #adventure #outdoors