Happy is the man, I thought, who, before dying, has the good fortune to sail the Aegean sea. - Nikos Kazantzakis
And I do not think I have seen anything 'bluer' than the Aegean Sea!
Mumbai-Abu Dhabi (only transit)-Athens
Athens-Abu Dhabi (only transit)-Mumbai
Day 1
We arrived.
Relaxed after a long flight. Spoke with the receptionist for a local sightseeing place and left for Mt. Lycabettus via cable car (Ticket to-and-fro: Euro 7.50 but you can walk up and down the hill for free). The view of the city from atop is stunning.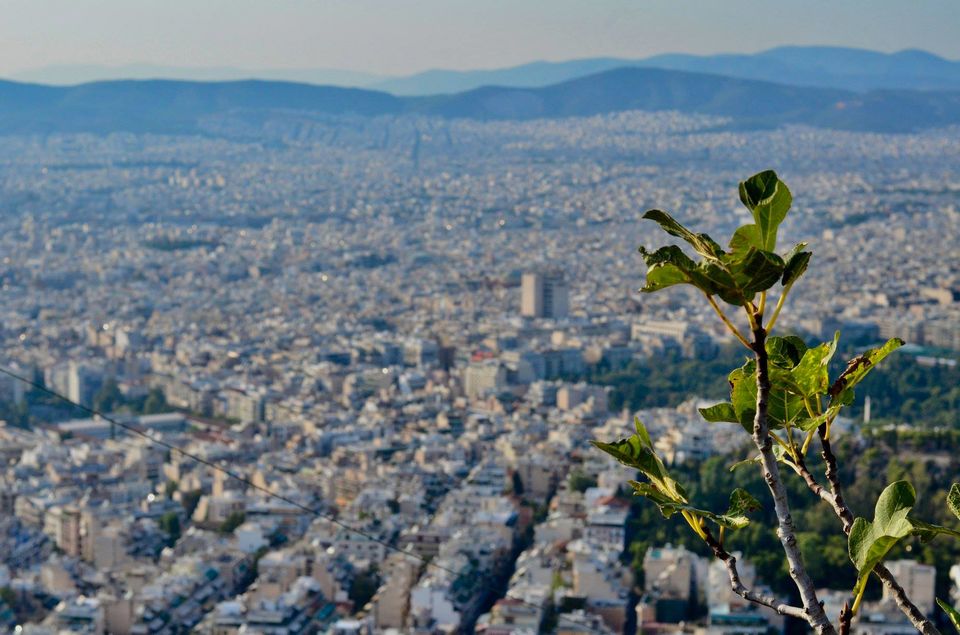 Athens to Santorini
Early morning we left for Santorini by a pretty luxurious ferry (Blue Star Ferries). It was a 7 hour-long but a treat to the eye journey. To our luck Poseidon (Sea God) was happy and so were we. After reaching, later in the evening we strolled around the city centre areas, had dinner and called it a day.
Santorini to Mykonos
We left for Mykonos (via Naxos) on a terrible rocky boat ride. We were supposed to take a half day trip to Naxos but due to a little mixup we took the wrong ferry and did not have enough time to spend in Naxos as our next ferry to Mykonos was already booked. So we moved towards Mykonos- another enthralling island. Later in the day after reaching Mykonos, we went to the old port- what a splendid place to spend an evening- experience the view, the sunset and the walk along the shore.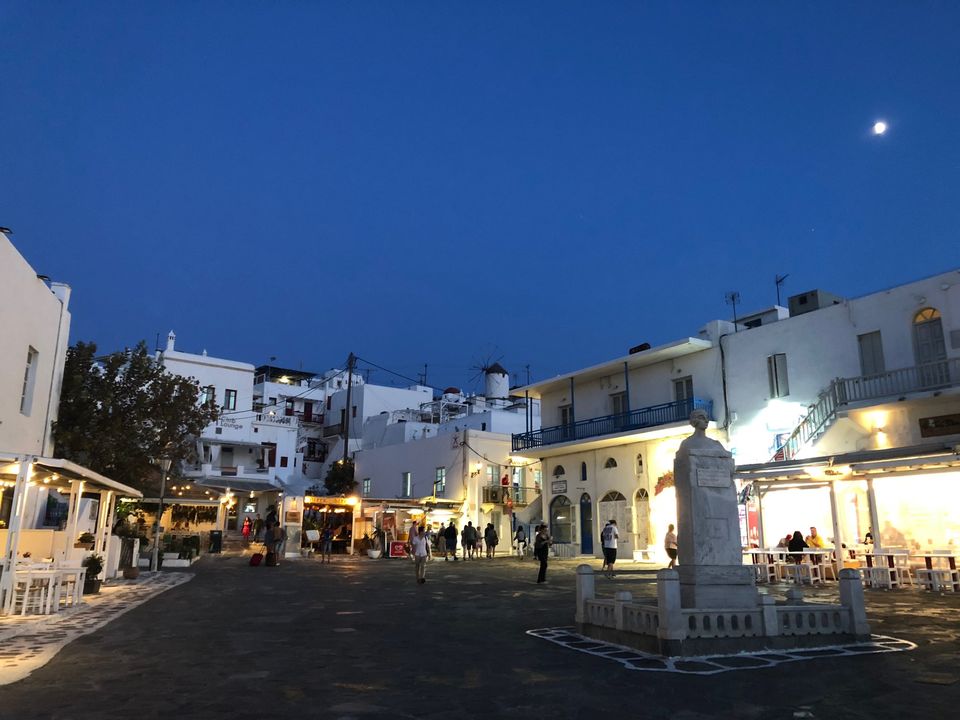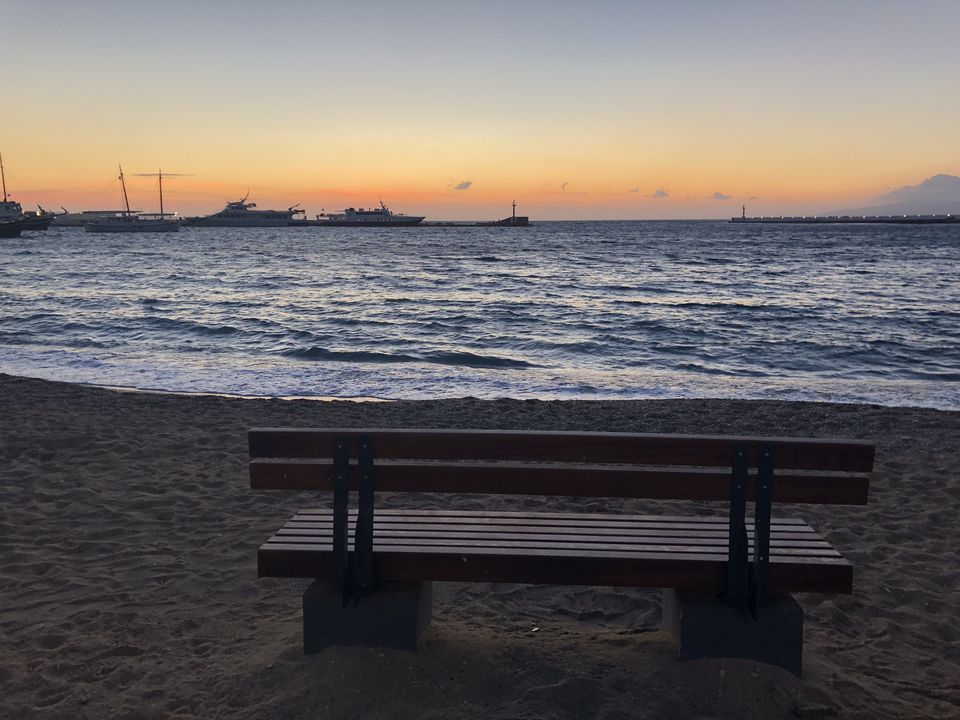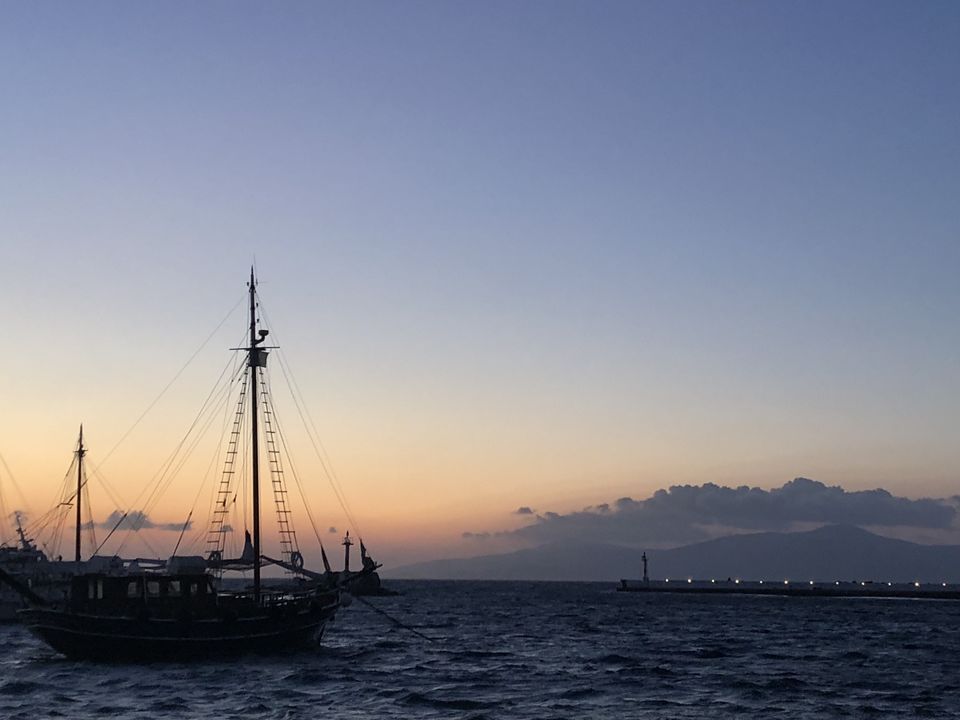 Day 3
After breakfast we left for for a long-day tour (included a lot of walking and hiking). We hopped on the King Thira's (traditional sail boat) rocky boat, which took us to the volcanic islands where we hiked up the volcanic craters. Next stop was Kameni Islands where we braked for a swim in the hot springs.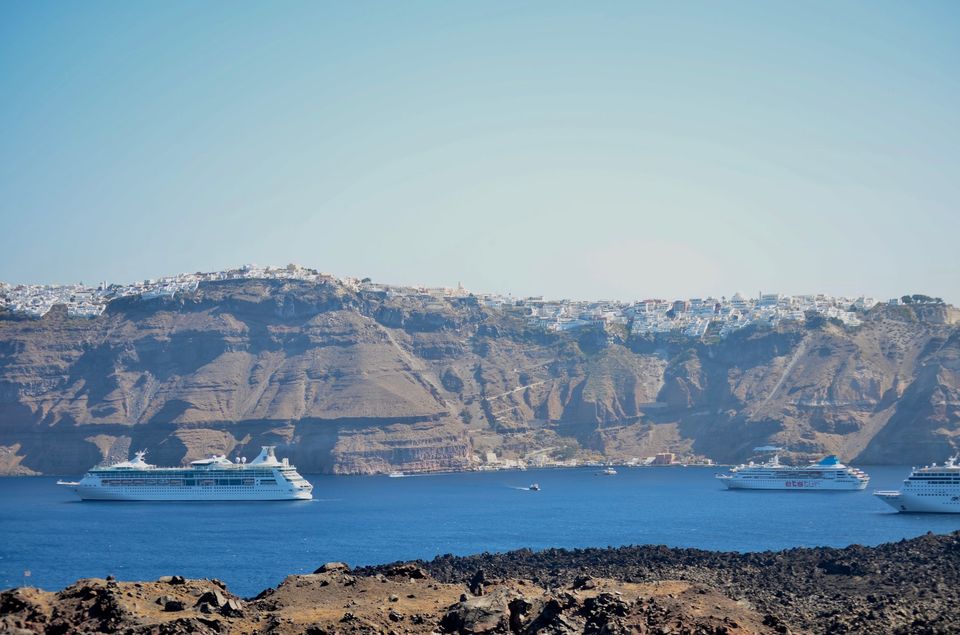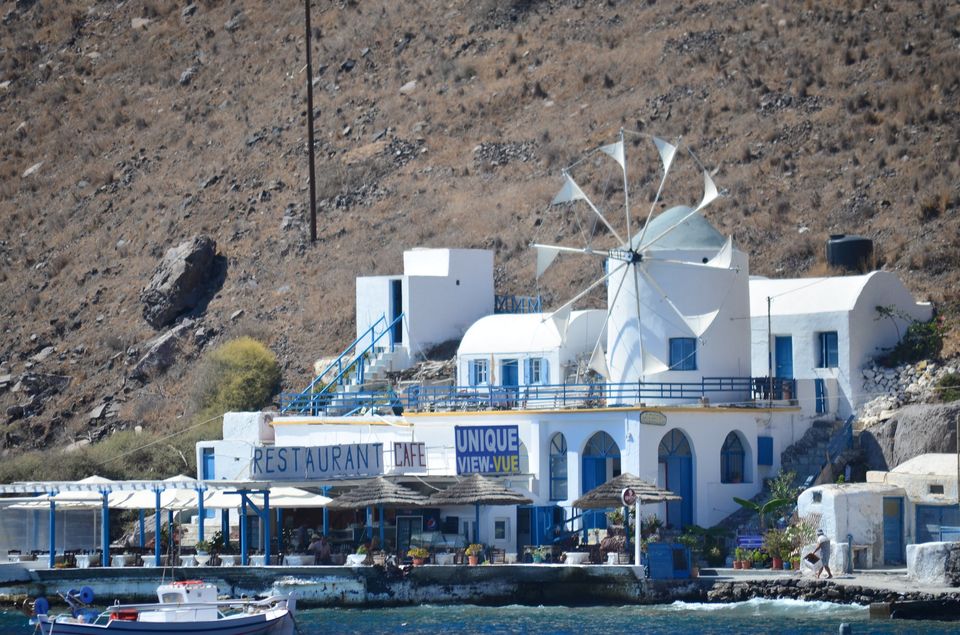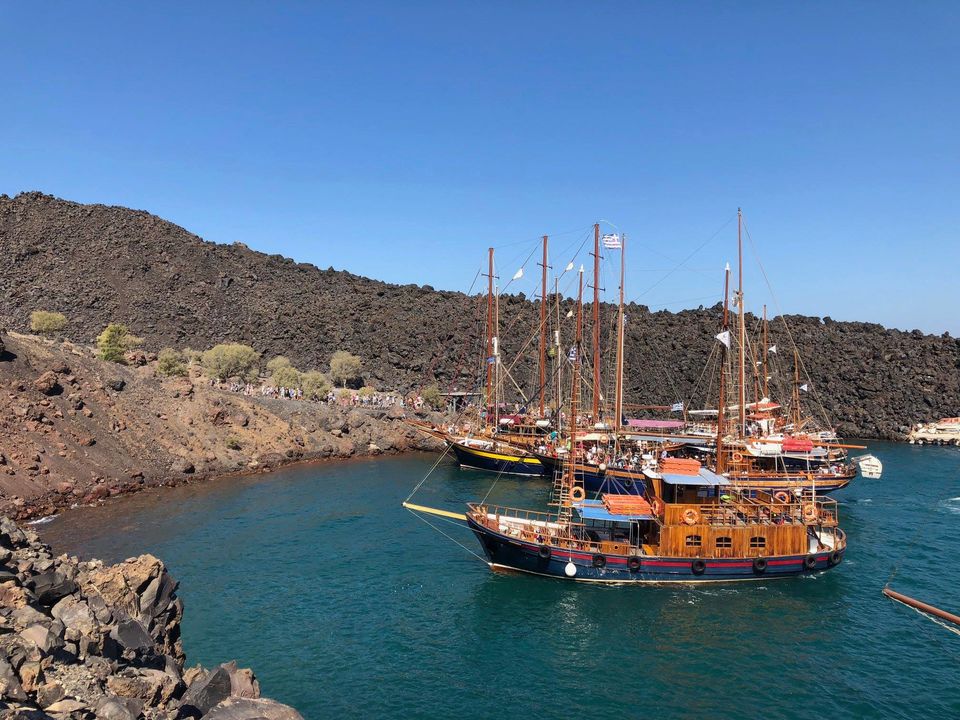 Day 5
We started with our day trip to Delos Tour to the island of Delos- centuries old architectural site which was a cultural centre of the ancient Greek civilization and supposed birth place of Apollo (god of sun, music, wine and many more). The place flaunts of the beginning of theatre and other art. The ruins show the iconic Delos Lions, markets, temples, amphitheatre, use of mosaic and much more to explore. The place is a gem, a historians delight and very intriguing indeed.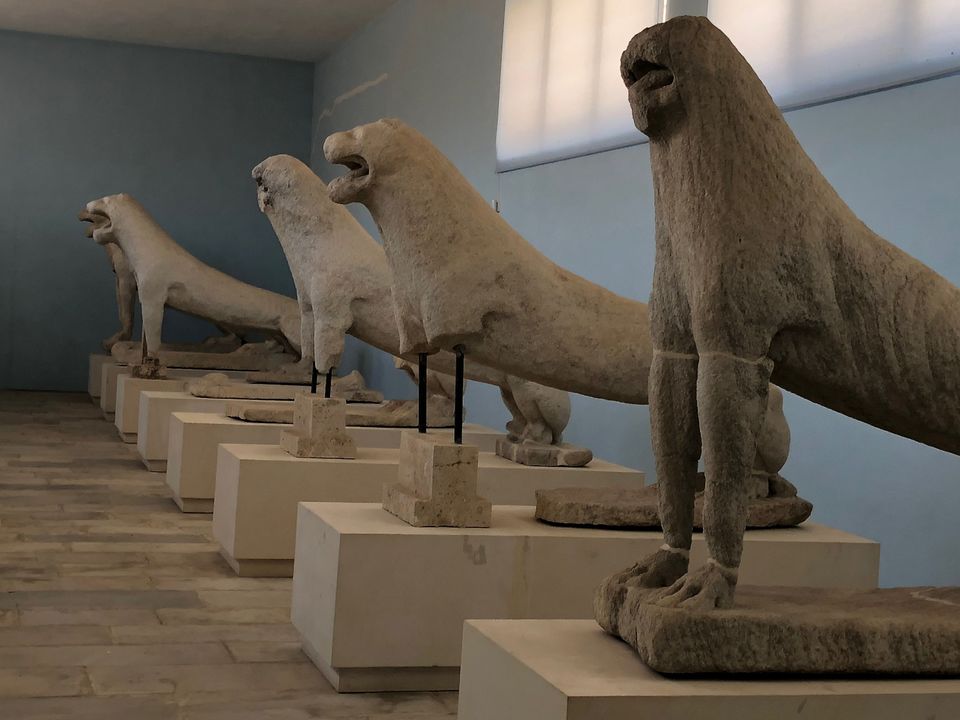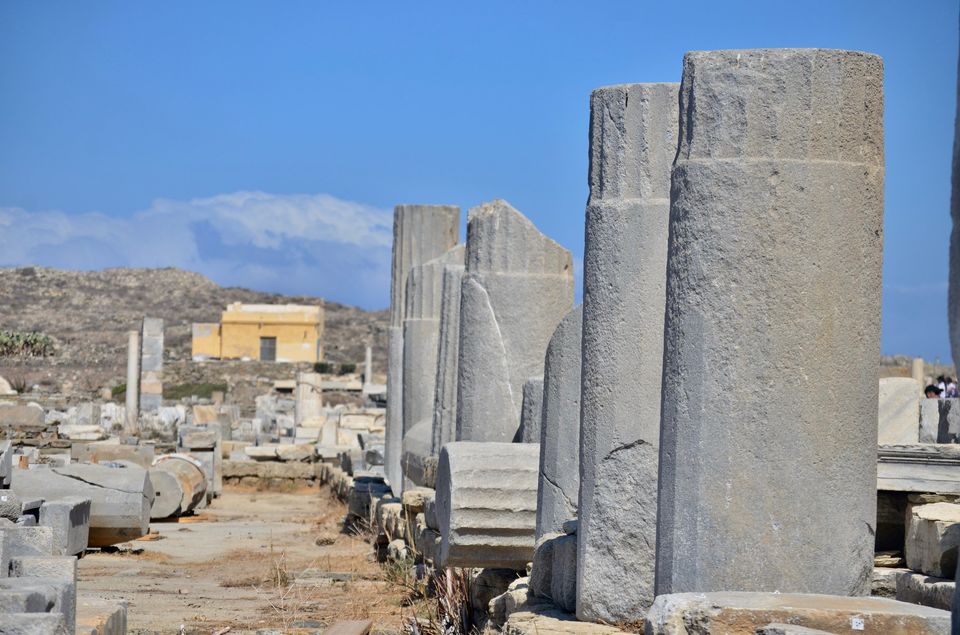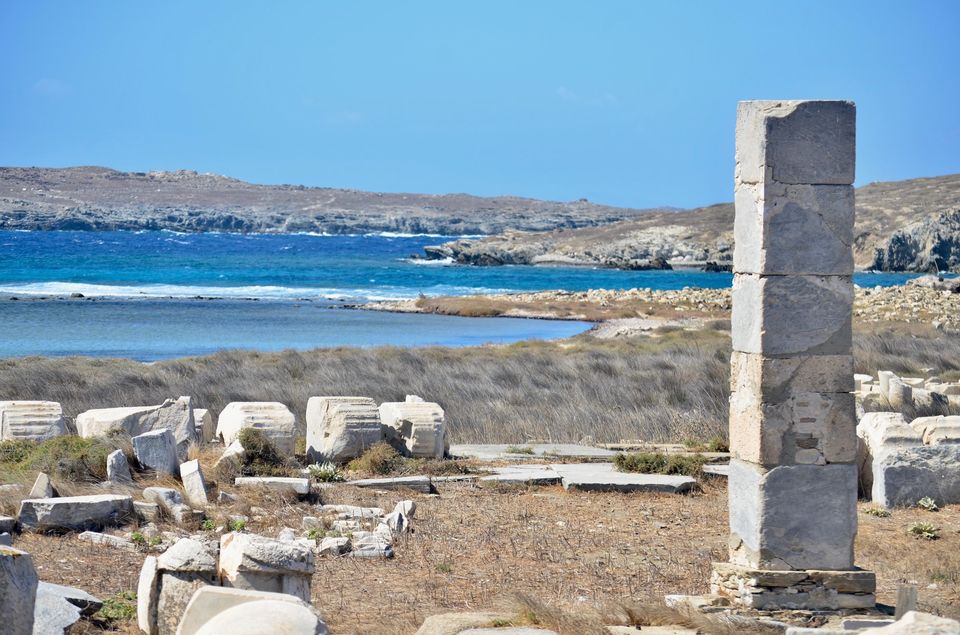 Mykonos to Athens
Welcome back to Athens (on ferry ride- a 5 hour long journey).
Day 7
Athens- day and night tour
The day city tour included- Panathenaic Stadium (place of first modern olympic games), Parthenon (temple of Athena), Acropolis (iconic peak housing the Parthenon) and Acropolis museum (extremely informative and innovative built on dug up archaeological site with glass floors for the view).
The night tour included floodlit Parthenon, walk in the city centre- old district of Plaka and dinner at a traditional Greek Tavern with Greek folk dance performances.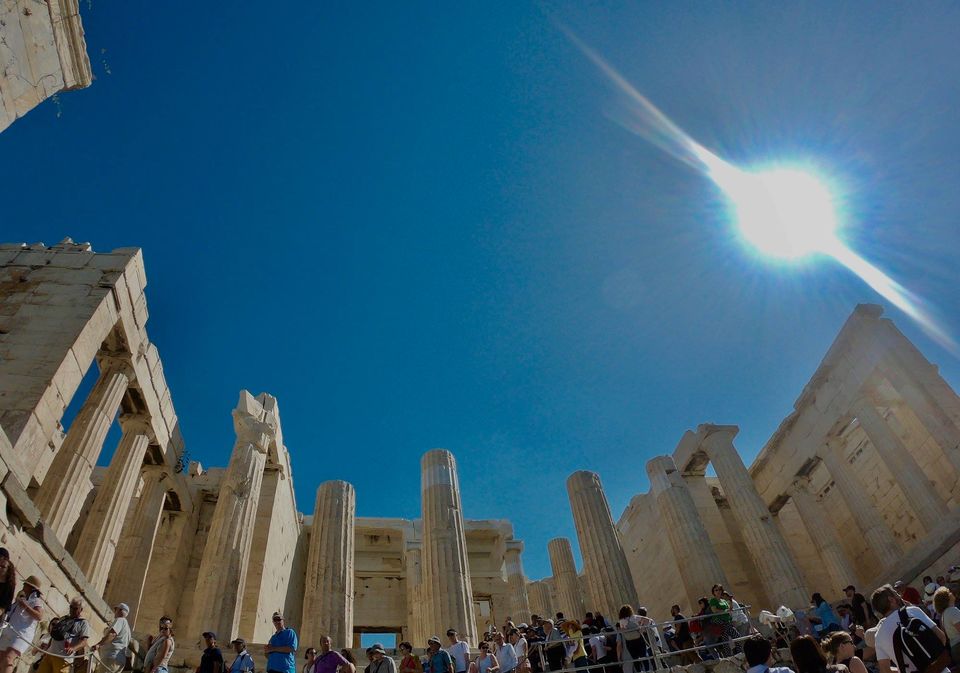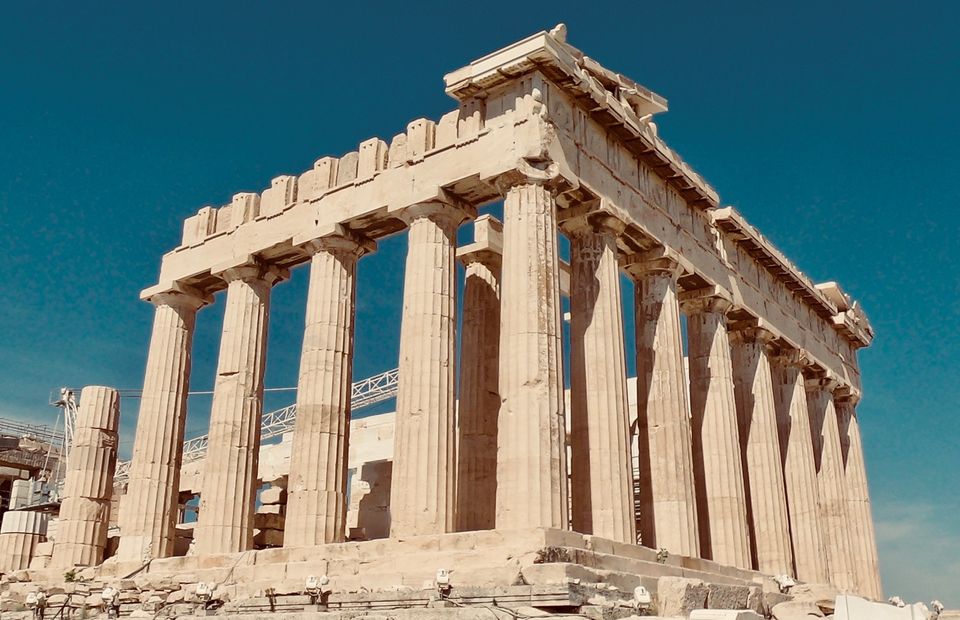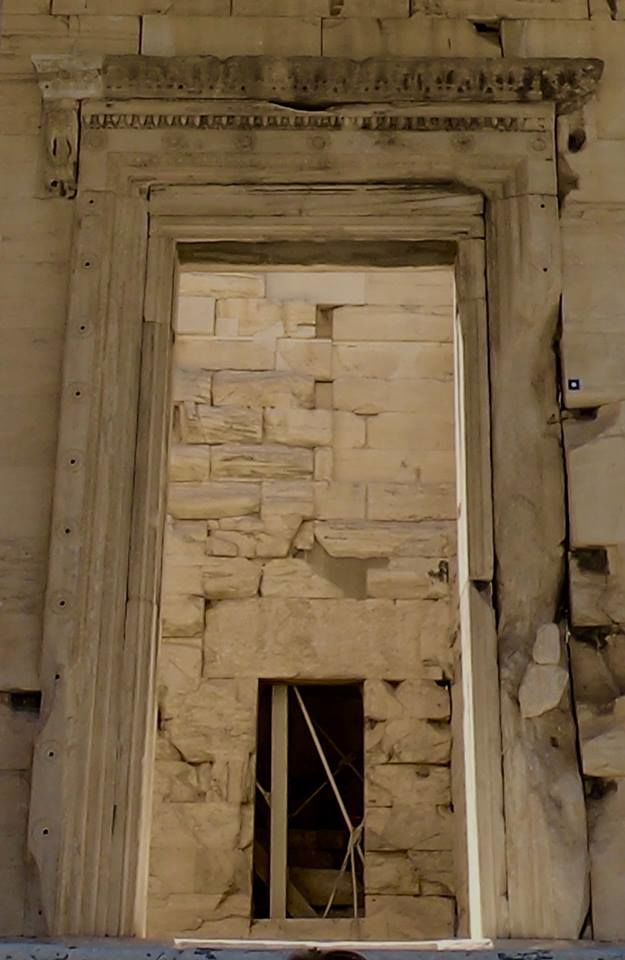 After having lunch in Thirassia (another island), we started with our second hike of the day- to the village of Oia to view one of the most amazing sunsets in the world.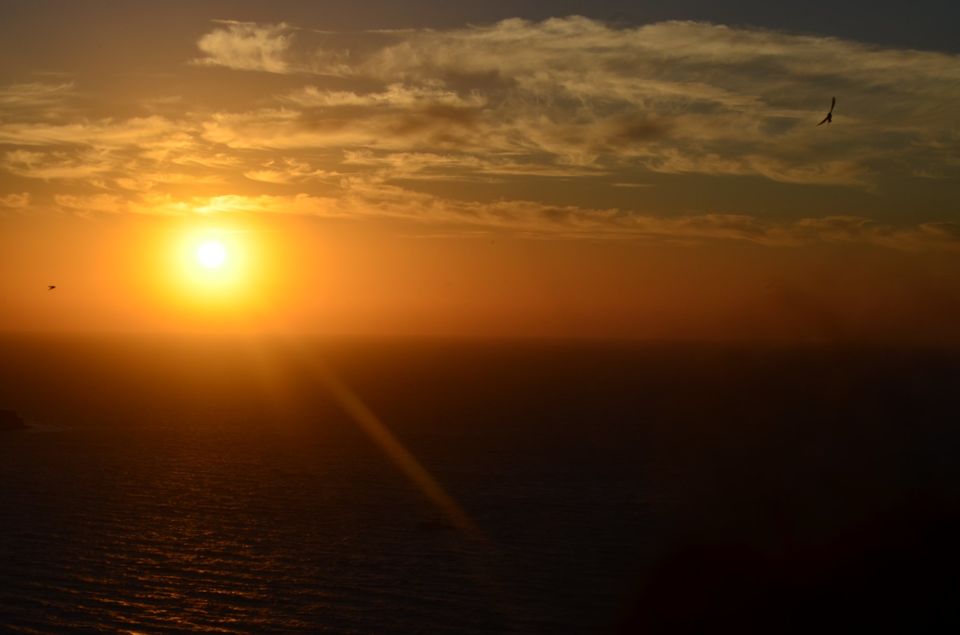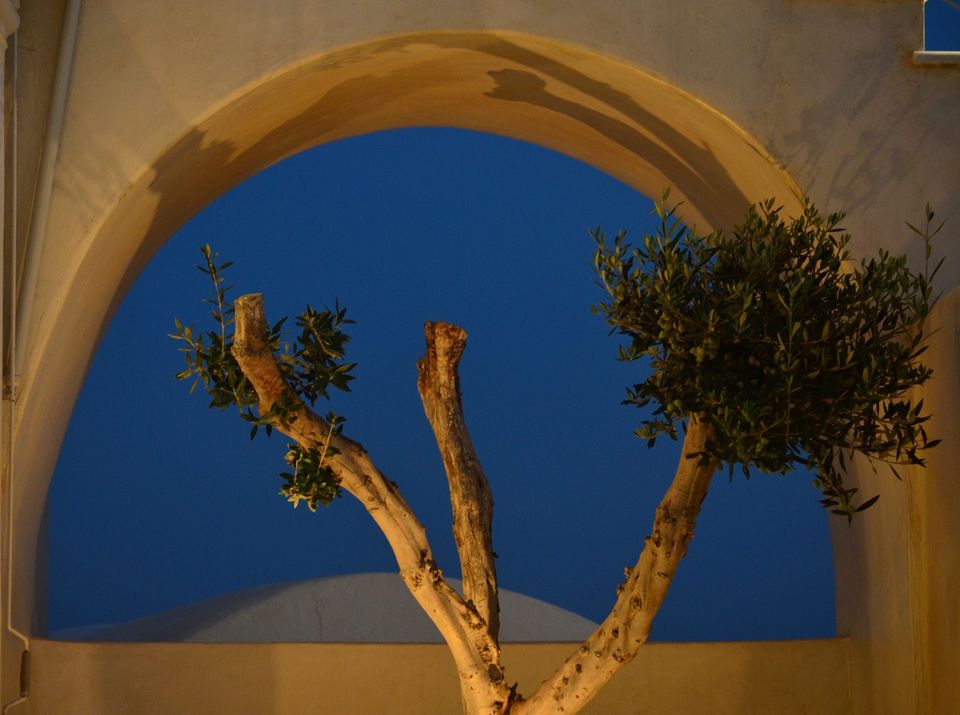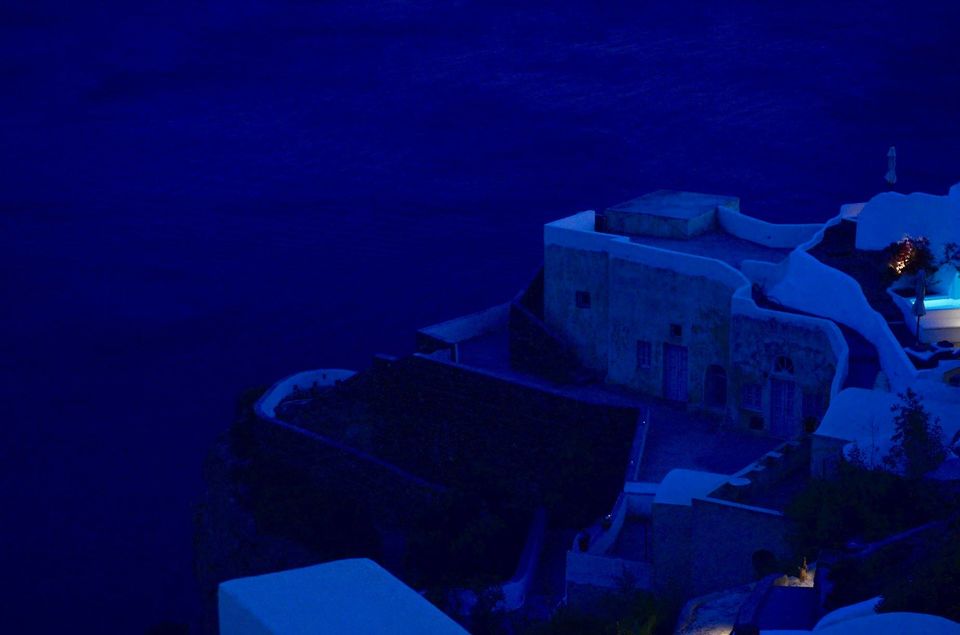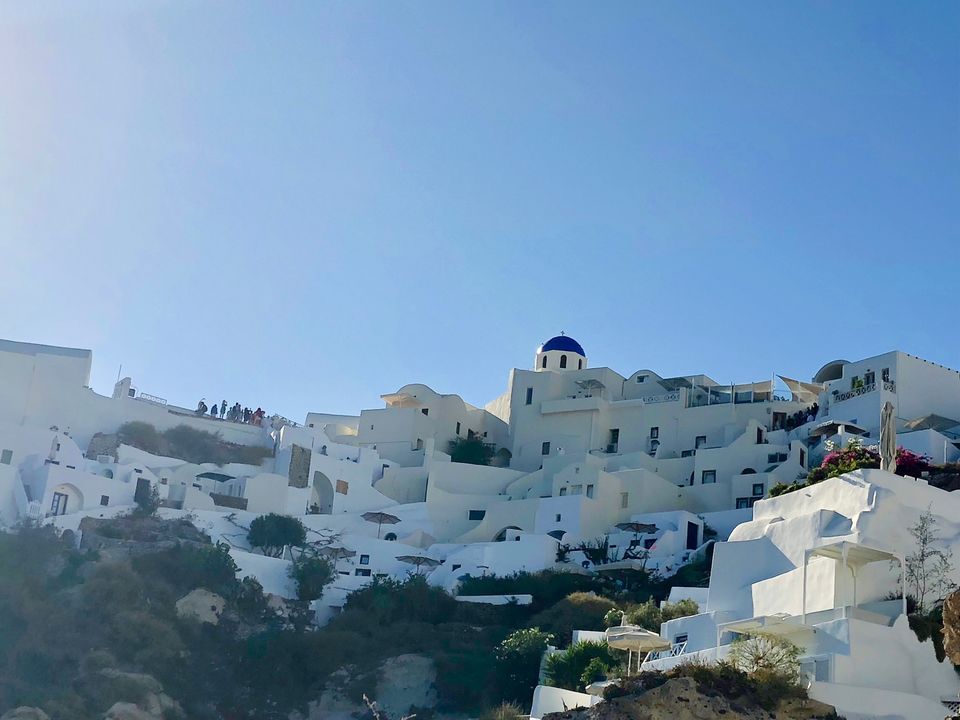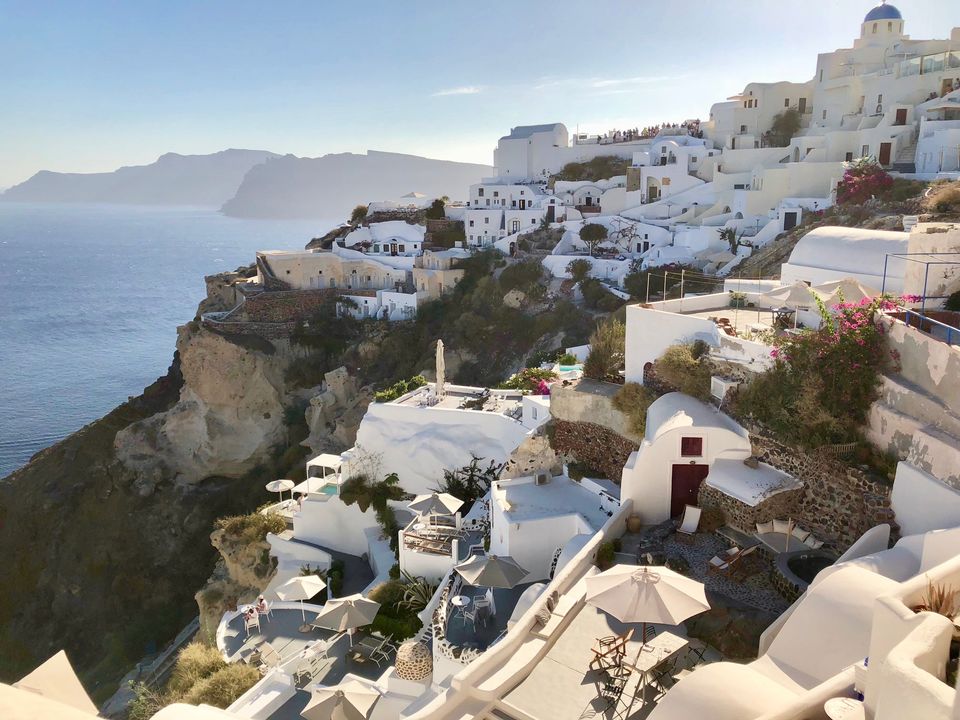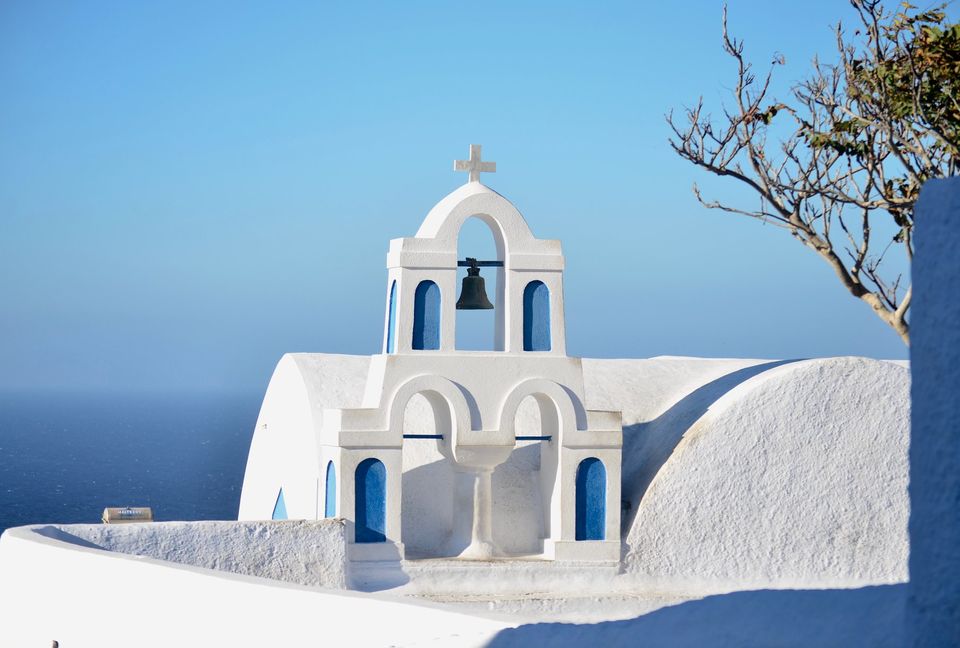 Day 6
Before leaving for Athens, we had half a day with us which we spent on going for a swim in the sea. Our hotel has a private beach- one of the most calm beaches in entire Mykonos- called Kalafatis.
Next day (day 8), we left for Mumbai.
In a nutshell: The buildings are so white they can give 'tide' a run for money. The water so pure it can wash away all the sorrow and grief (but please buy water in the islands as tap water is not safe to drink). The food so deletable it can fill you with happiness. The culture so profound and history so deep that more than 20 museums are needed to house it. The people so warm with the smiles you want to keep grinning!
A week's trip gave us a glimpse of their centuries old history, profound culture, traditional dances, delectable food, scintillating wine, serene and calm beaches, rocky and scary ferry/boat rides, mesmerising islands and eternal bliss!
Thank 'Gods' for Greece!