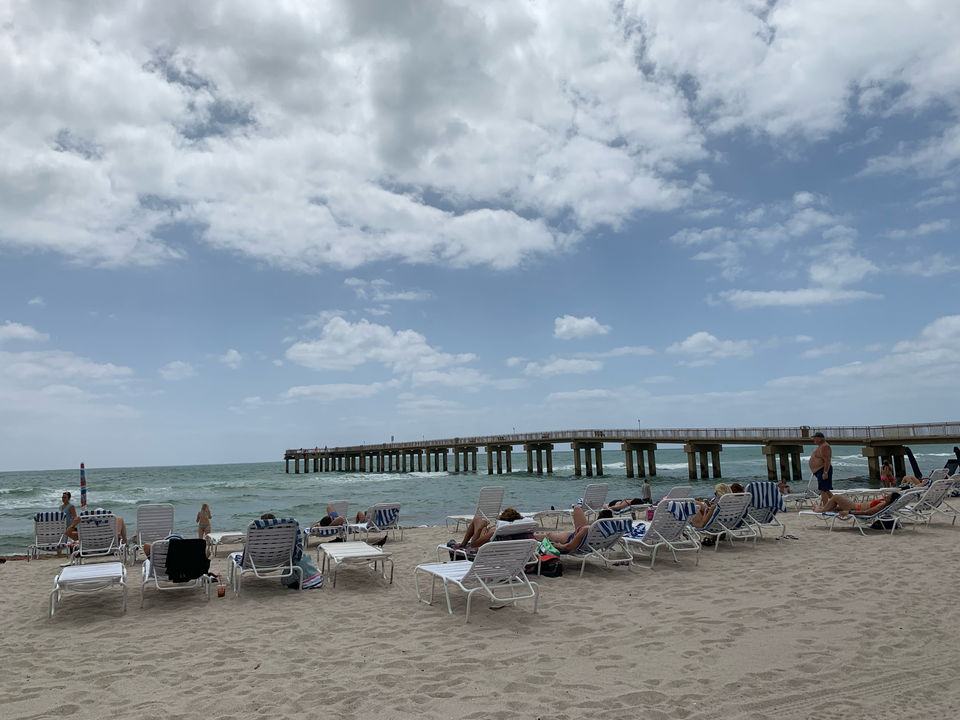 It was a very beautiful morning in Miami when I landed. We were four friends who planned our Memorial Day weekend for Florida. I stepped into our resort at around 8 am in the morning. We had a great breakfast and straight away headed to our private beach. The sound of the waves was a melody for my ears and the breeze was refreshing!
We took pictures at the beach and had cocktails with snacks lying on the beach beds.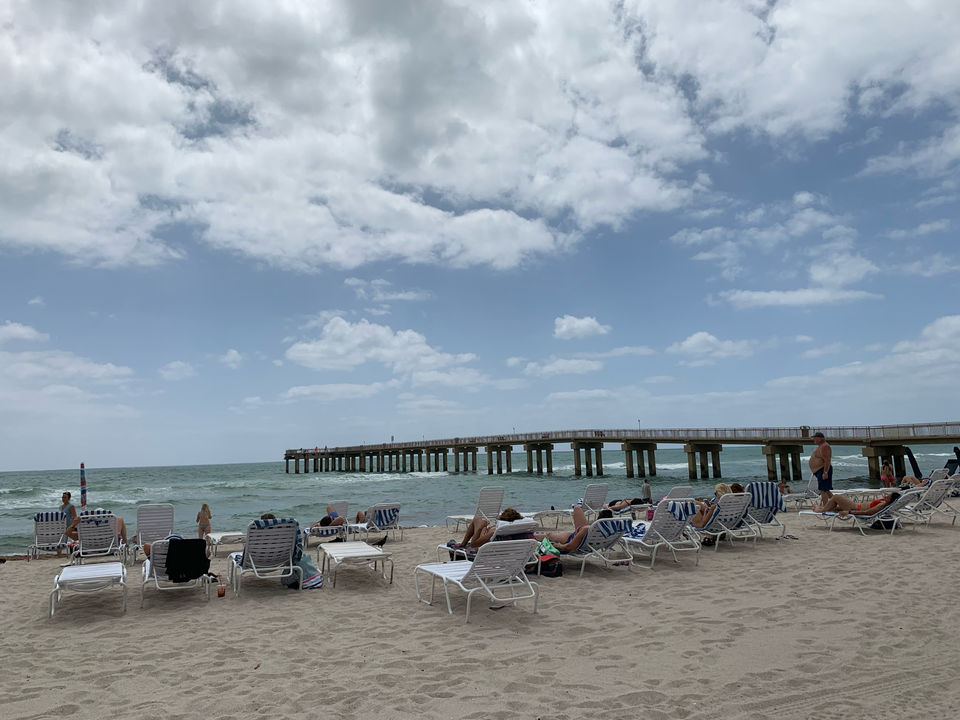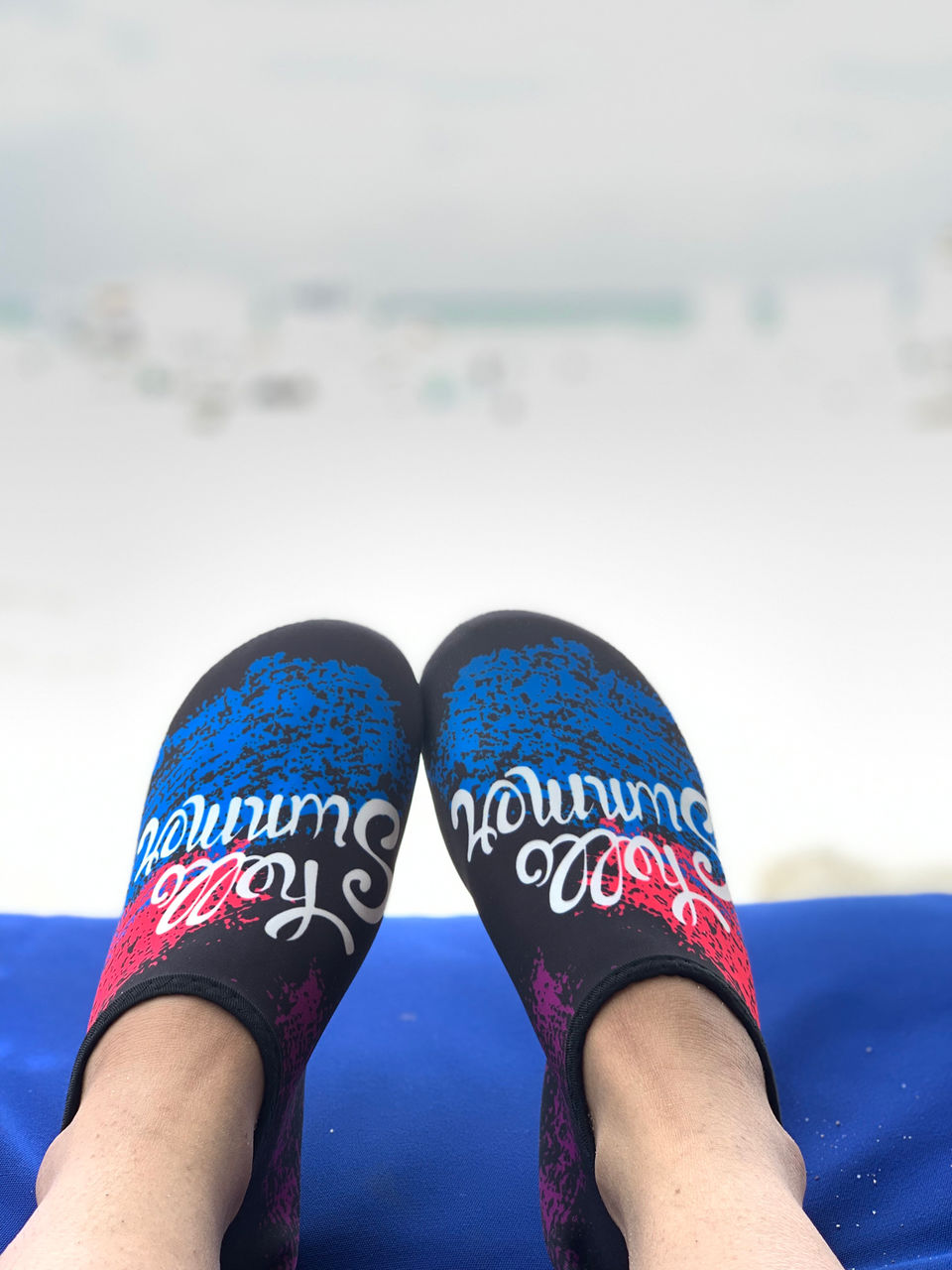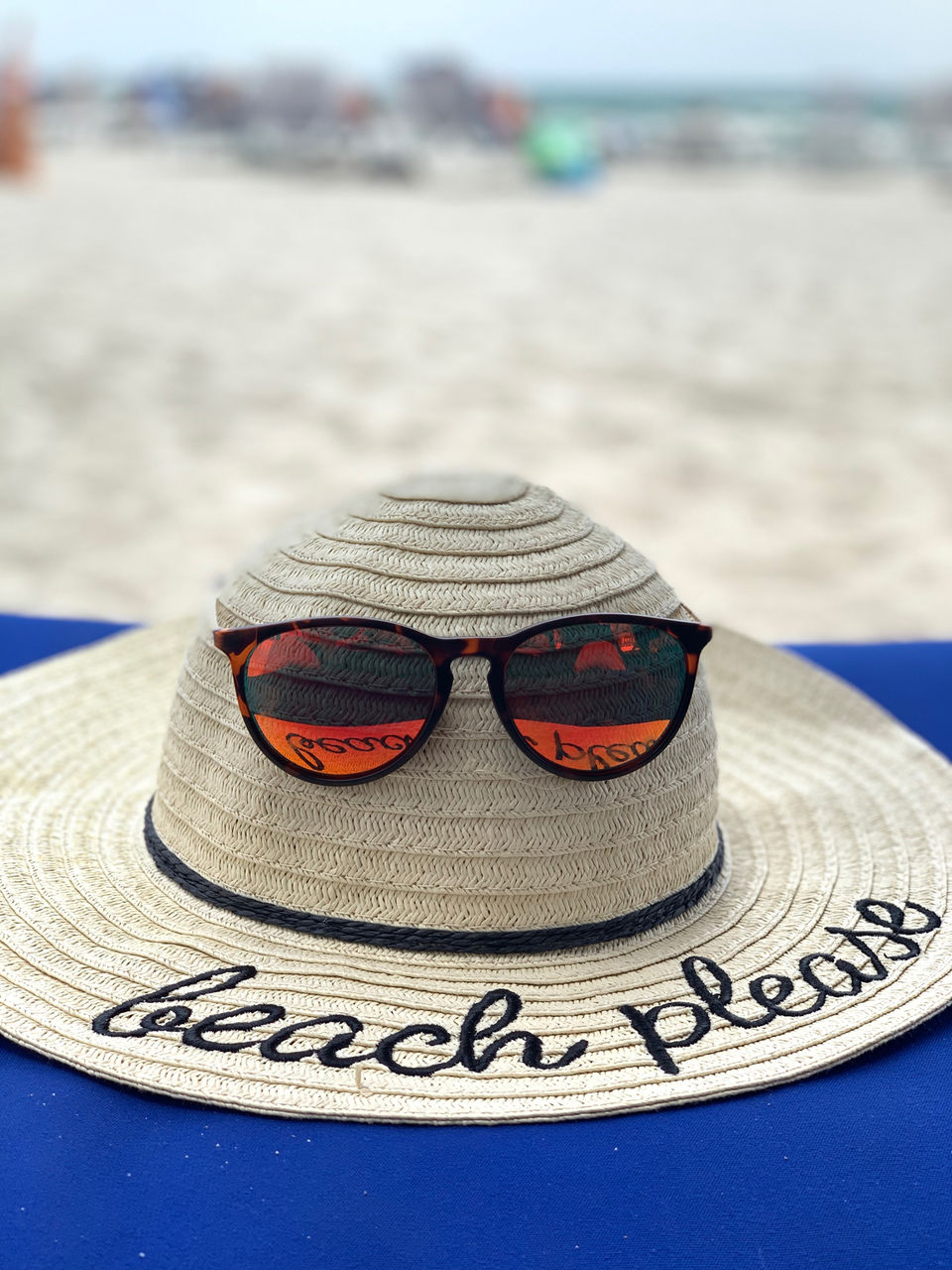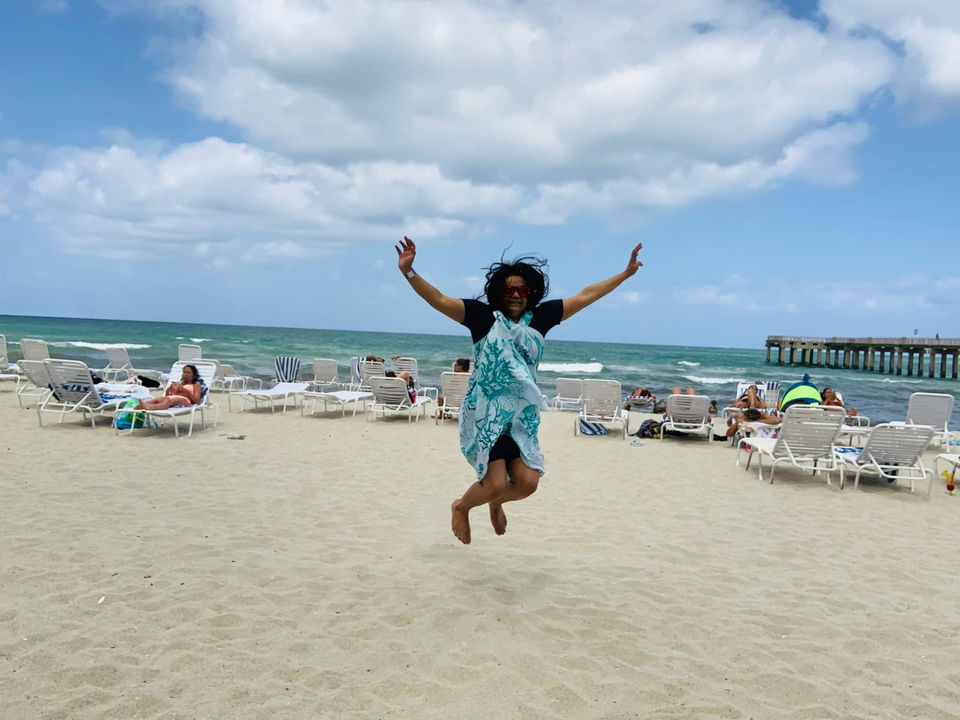 We headed to eat food in our car which was a red Chevy. After eating food at an amazing Indian restaurant we started heading towards Miami downtown which is called "Bay Park Marina" which was a pretty little world. I got a temporary tattoo ???? and some souvenirs to take back.
We had a lot of "Daiquiri" drinks which is famous in Florida and they are super amazing! We came back to our resort and slept off.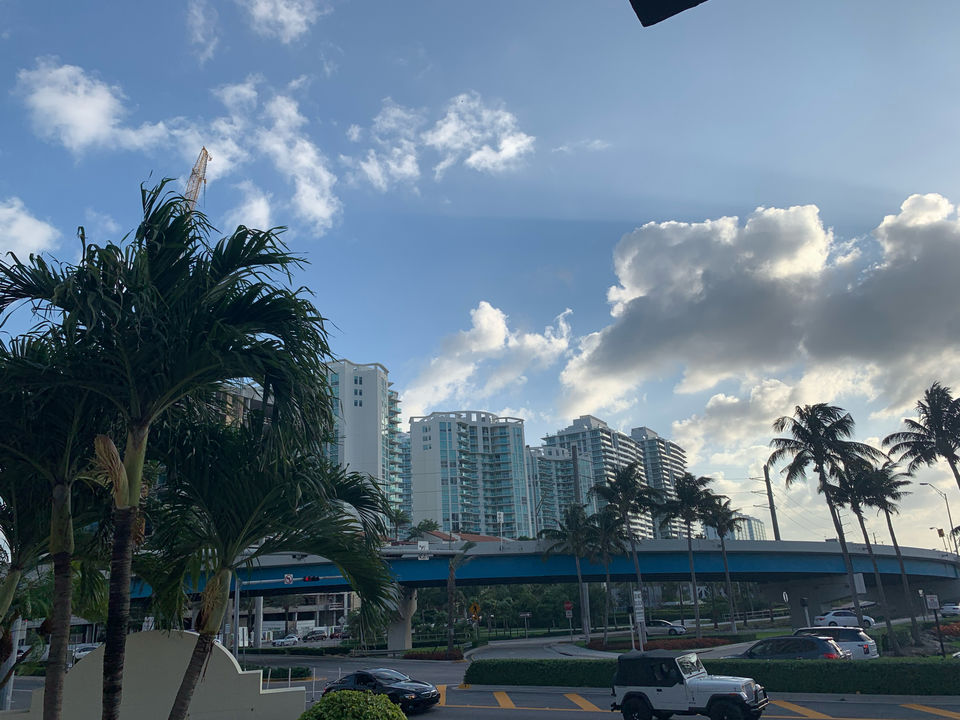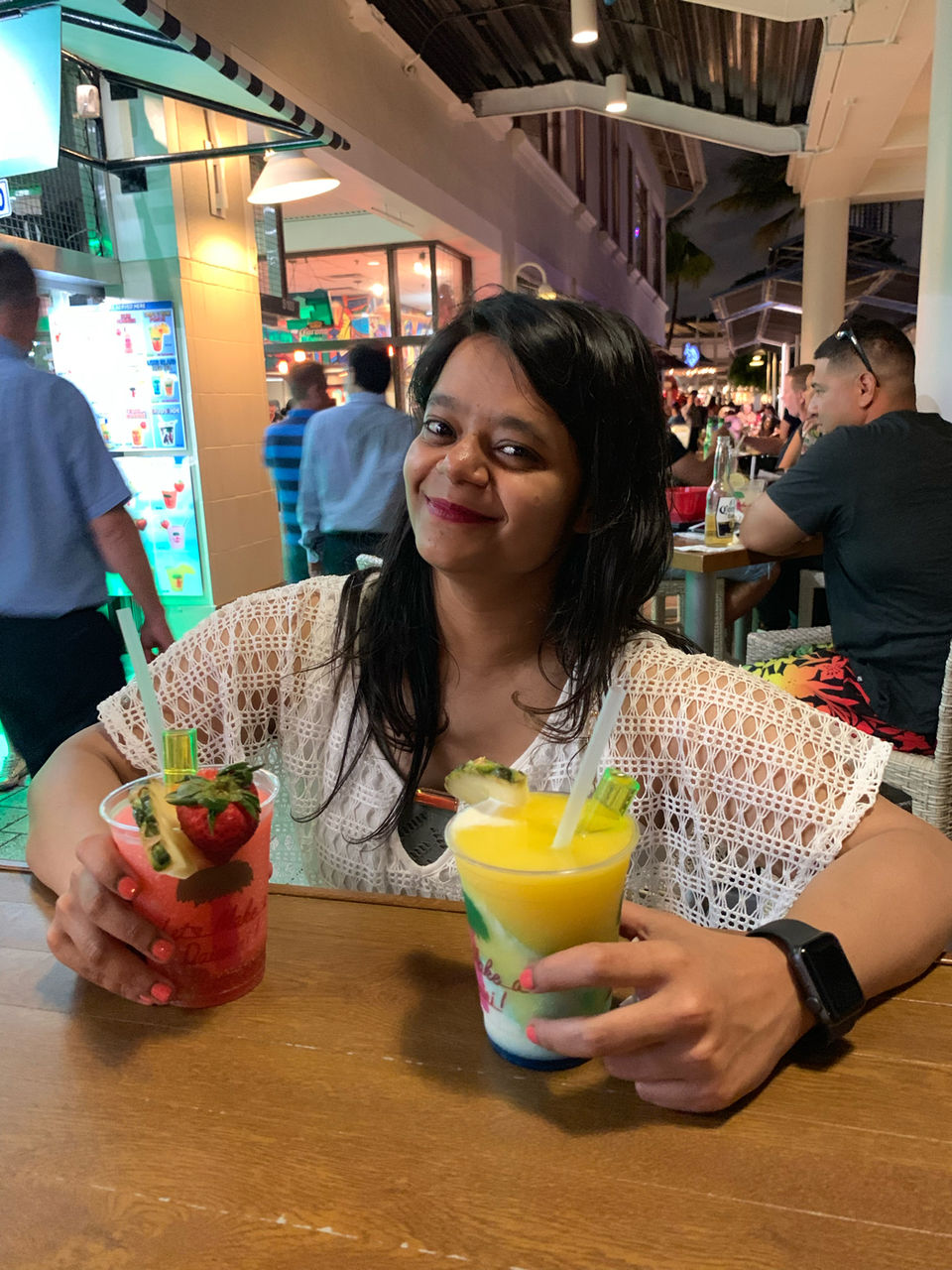 We had a good breakfast at Dunkin' Donuts and started heading towards Keywest Island. Just to remember if you're in Miami you shouldn't miss the drive from Miami to keywest. We stopped at a really beautiful place on the way called "Spanish Harbor keys". It's one of the most amazing and serene places I've ever been. It was picture perfect spot????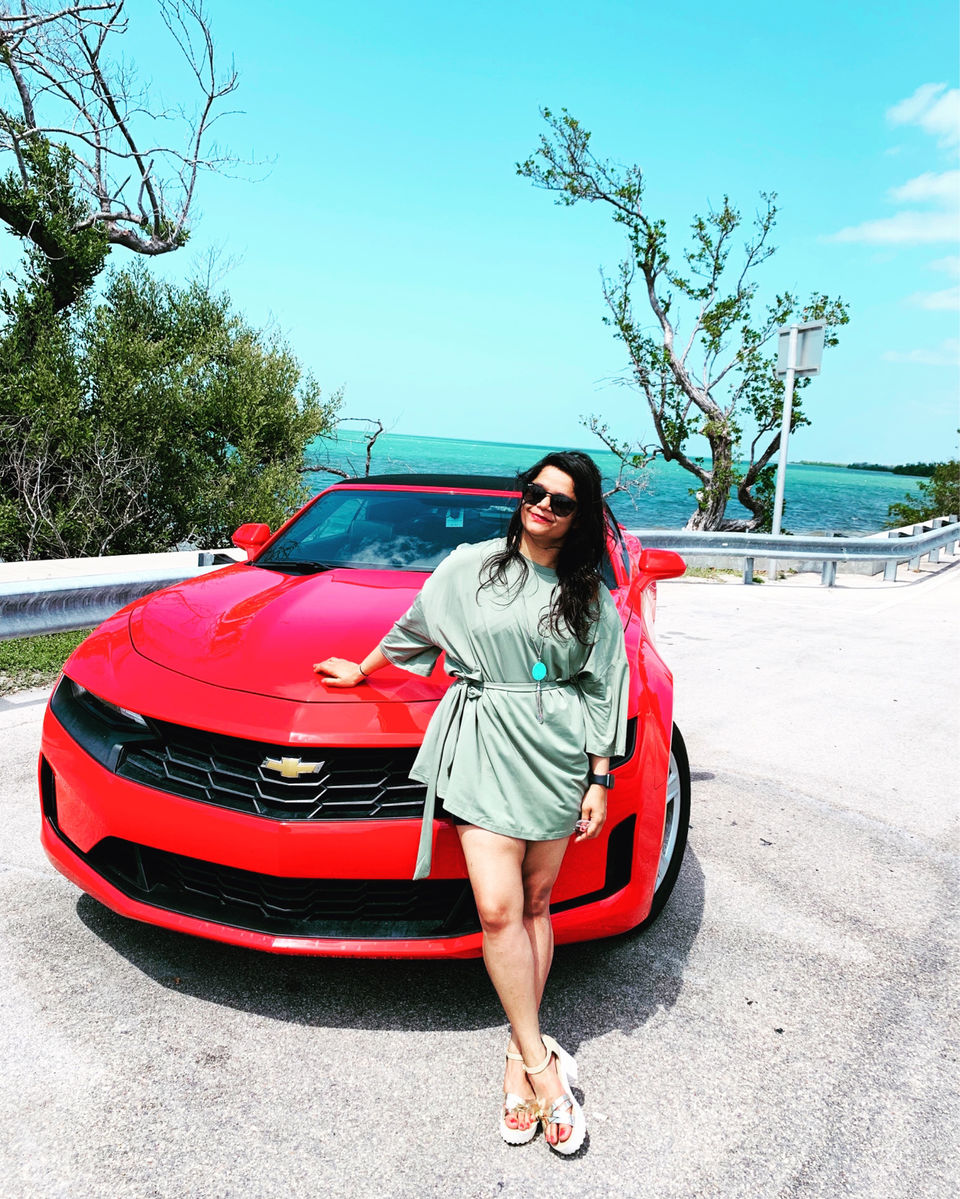 After spending a good amount of time we resumed our drive and reached our hotel in key west. We wanted to go for parasailing but the wind was way too strong and they didn't allow. We went to a beach and spent some time there.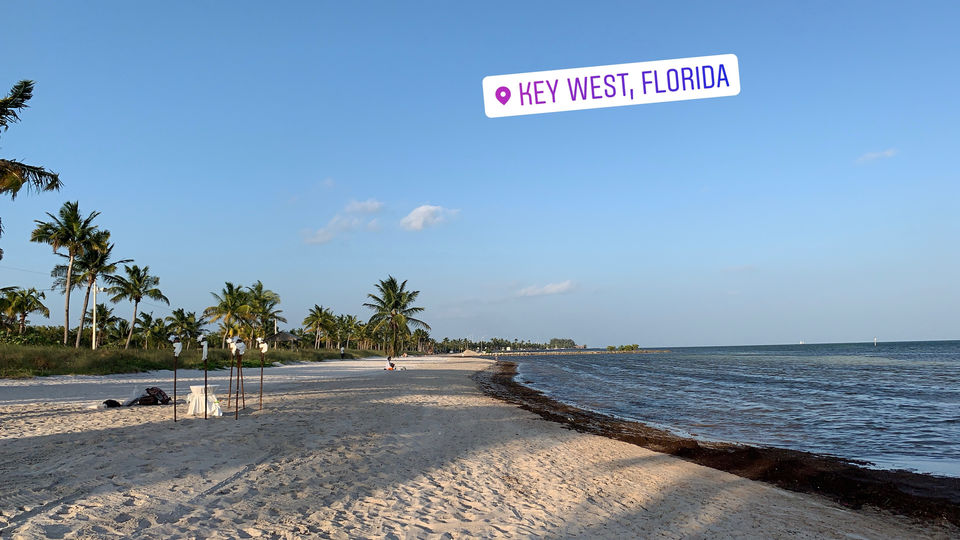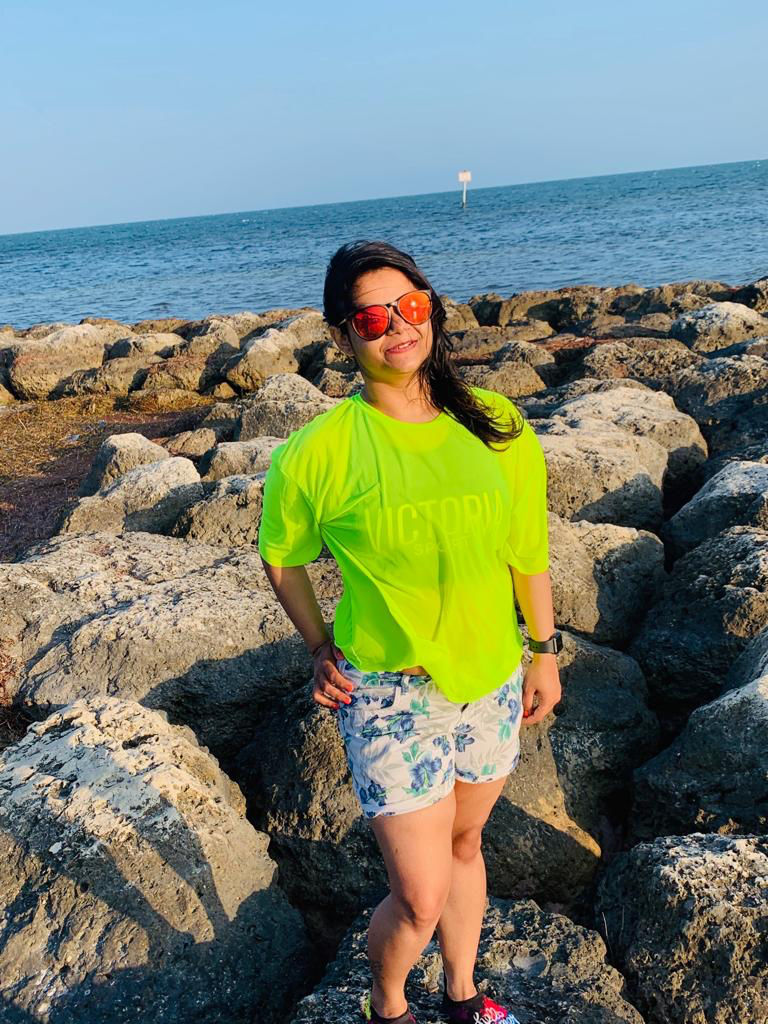 We came back to our hotel and chilled at the pool and had some drinks. I went to keywest downtown for dinner and had superb sea food there. We did our bookings for parasailing next morning so we slept early and called it a good night.
We packed our stuff ,dumped in the car and checked our from our hotel and went straight to the fury adventure sports place where we were supposed to do parasailing. We were taken in a boat and then geared up and in sometime we were 300 feet above from ground. It was so beautiful up in the sky and so quiet until the person controlling our pata shoot decided to give us dips in water which was super refreshing.
After doing parasailing we went for jet skiing. Jet skiing was super fun and an altogether different experience because we were operating the jet skis on our own. It's was 90 mins trip and we were duly drenched with water at the end.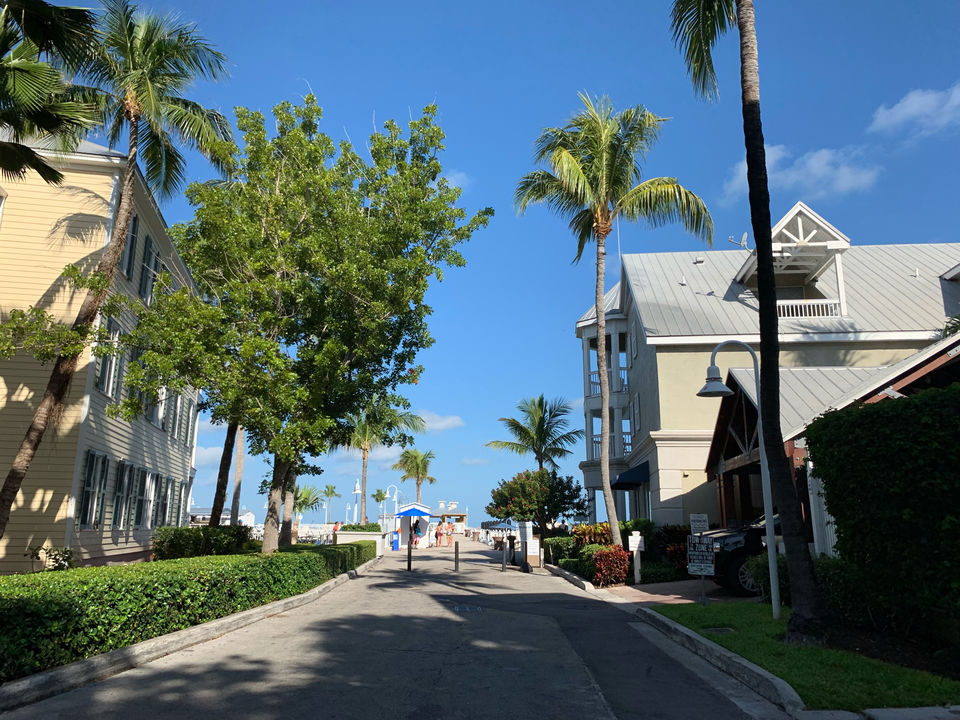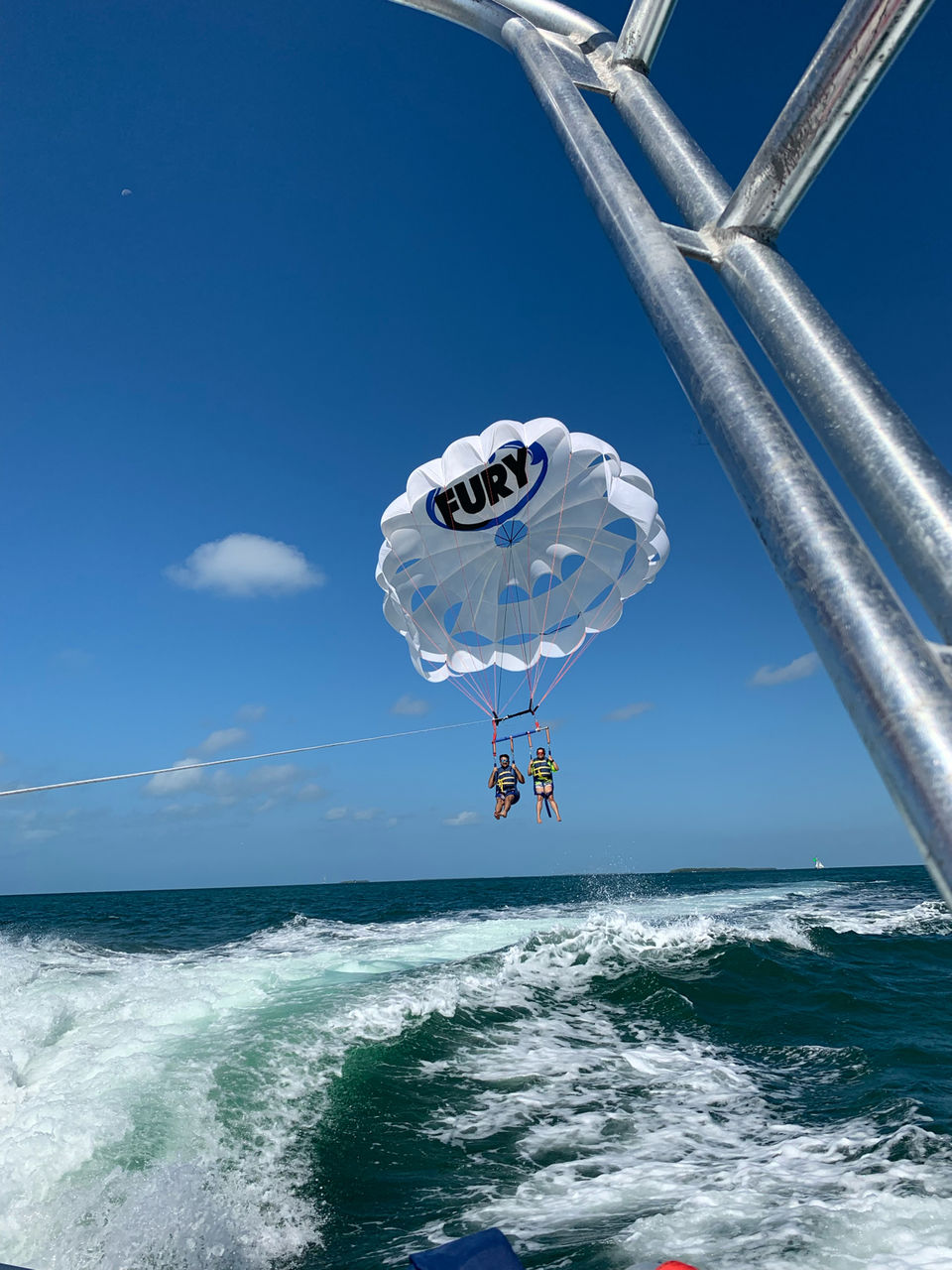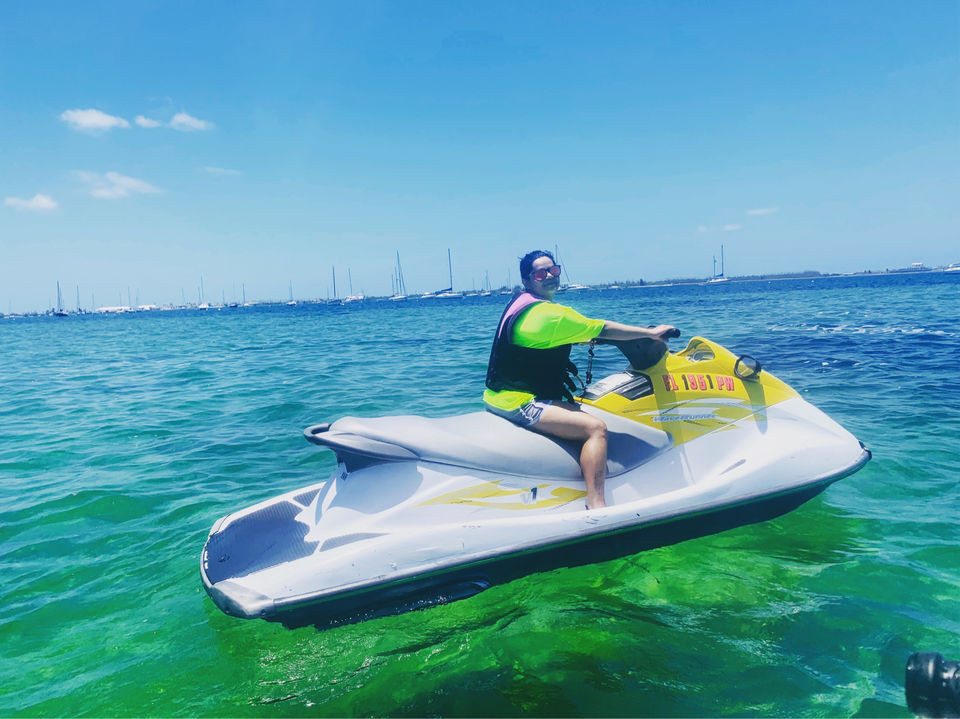 After all the fun activities we started back to Miami as we all had our flights next morning to go back home. We were so tired that we ended up chatting and then sleeping off.
It was a much needed and relaxing trip and I would love to go back again.
Must Do things:
1. Spent an evening in Bay Park Marina in Miami.
2. Try Daiquiri cocktail which is a very unique drink in itself.
3. Go for a drive from Miami to keywest.
4. Go for parasailing or scuba diving.
5. Try sea food in downtown keywest.