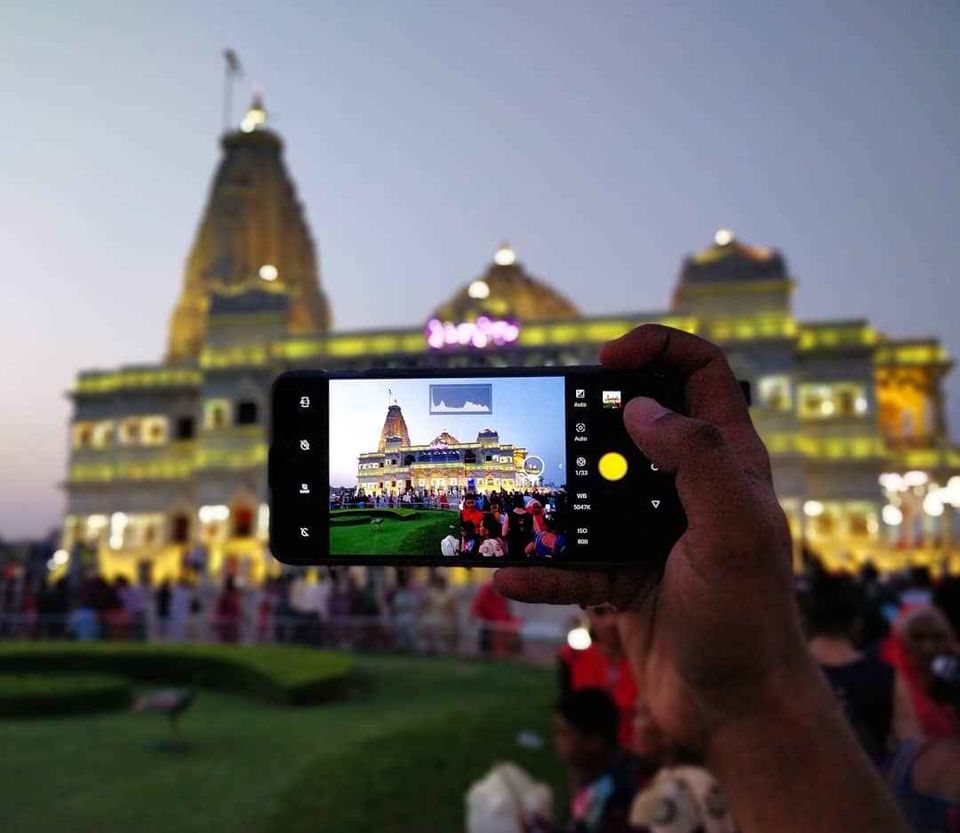 So many times in our lives, it so happens that we have very little time in our hands to do lots of things, see loads of places. We have to make the most out of what we've got, right? :)
We had one such circumstance when we were in Delhi for three days during the month of June. Our flight back home was on a Sunday afternoon. We had the whole Saturday in which we planned to see the Taj Mahal (of course) We decided to leave for Agra on Friday evening so that we can visit Taj early morning.
We stayed at a hotel which was 1km away from the Wonder. Having pre booked the tickets on BMS, we took a cycle rickshaw at 6.45am. No, it wasn't a pleasant morning. It was so hot at 7am itself, the temperature went upto 43 degrees by 10. As expected, the Taj was riddled with hundreds of tourists, even in that scorching heat. Nevertheless, it was standing there exquisitely, majestically, the sun shining bright on the ivory white structure. The Taj is a mausoleum, an enduring monument to the love of a husband for his favorite wife. We spent about 2-3 hours walking around, taking pics. After this we had breakfast at one of the places on the way back and headed towards the hotel.
Mathura and Vrindavan are just an hour max away and we didn't have any other must visit place in Agra, so we decided to visit the Krishna temples especially Prem mandir in Vrindavan :)
So, we left for Mathura in a government bus at around 2pm. We found a friendly auto driver when we got down at Mathura and were looking for autos. He took us to the guest house which we had booked on Oyo and offered to drive us to the temples. We had two main temples we wanted to visit - Sri Krishna Janmabhoomi temple , Krishna Balarama temple /Isckon, Prem mandir.
First off, we decided to visit Vrindavan approx. 30 mins away as the Krishna temples in Mathura would be open till 9pm atleast So, we started towards Vrindavan Isckon temple. The temple was very beautiful, lot of energy inside. Devotees playing musical instruments, dancing and chanting. Next, we proceeded towards Prema mandir. We reached there at about 6pm. It was the perfect timing as the temple was about to be lit up during the sunset. It is an absolutely magnificent structure. The colors of the lights are constantly changing and you get so immersed in it's beauty that you forget the hundreds of people, the mad crowd around you. The interiors are even more beautiful.
After this, we headed back to the Sri Krishna Janmabhoomi temple. They didn't allow phones inside. This temple has a lot of history. As the guide narrated the stories us about the repeated attacks by Mughals, Aurangzeb building jails destroying the temple, place where Lord Krishna was born , the door through which Vasudeva carried out baby Krishna etc. We were filled with some kind of divine energy. We came out and bought some souvenirs. Overall, it was an amazing experience.
We called the auto guy and asked him to drop us at any place with some good street food. We had chowmein, golgappa, Falooda etc. (Yumm!) And called it a day. It was a fulfilling journey.
Next morning we left for Delhi in a train to catch our flight back to Bangalore.
P.S.
- At Taj, there WILL be people in all the cliche/popular spots. So, just try to find a place with minimal number of people and then it is all about the angle. We found a bench towards the left and around 100yards away and we clicked plenty of good photographs just by taking them in a particular angle.
- Most temples in Mathura/Vrindavan are closed around 12pm-4pm. So, either reach there early morning or post lunch
- There are several other nice temples like Banke Bihari, Pagal Baba etc. you can check them out too
- You can travel around Mathura and Vrindavan in an auto as they are near to each other, for aorund 150rs