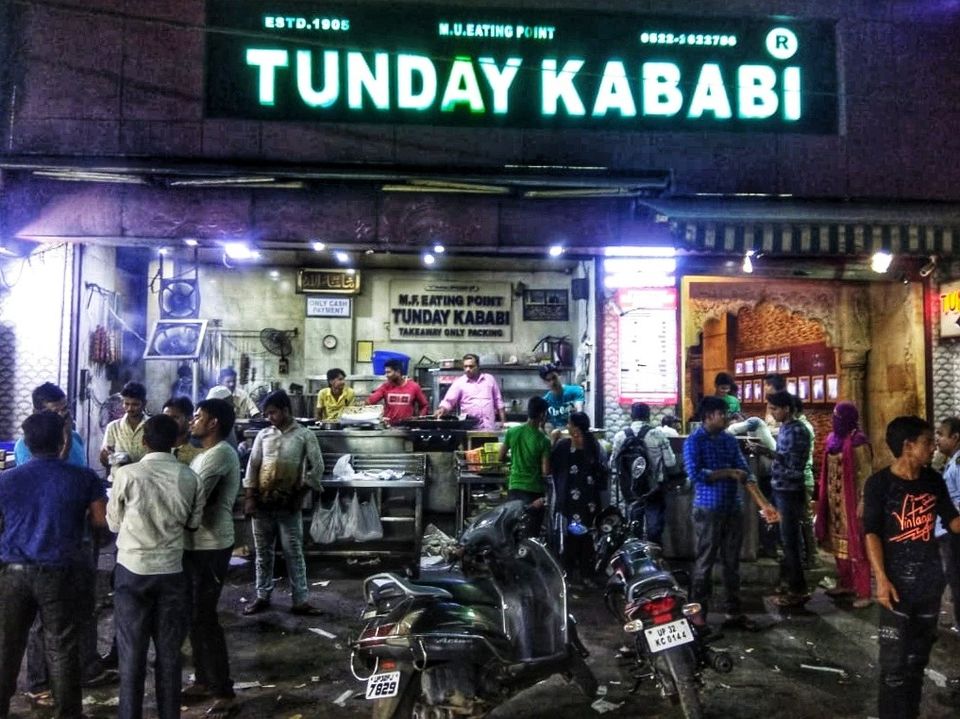 Every time we move from a place to another, the stopovers are always one beautiful place that I would love to explore. But there are time constraints in these travel between postings and we always reached the place dead tired at night and leave the next morning. So, this time I made sure, that it was at least one place I get to see. Maybe, not explore it properly but spend enough hours to get a glimpse of the beauty of the place.
While chalking out the itinerary I checked we could get a stopover in Lucknow if we managed one extra day. Though the time would be a few hours, still we could explore a little bit of the city I had heard so much about.
So here I am in Chandigarh getting crazy with this heat and noise and coping with city life after spending quite a while in the mountains. But I must tell you, the drive down has been pretty good and I am glad we decided to make a stopover in Lucknow to delish some of the best kebabs I have ever had in my life and pick up some oh so gorgeous! Lucknowi chikankari suits.
As per our itinerary, the drive to Chandigarh was -
Day 1 - Kolkata to Varanasi(the longest drive in the trip) Day 2 - Varanasi to Lucknow Day 3 - Lucknow to Delhi Day 4 - Delhi to Chandigarh
And it was exactly four days that the dear husband could manage and so it was fair enough that we both had our say.
So on the second day after being well rested from the really long drive that we had the other day, we started our journey at around 7 am in the morning. I had asked a friend from Instagram who belonged to Lucknow and he said the road was decent and it would take us hardly 5-6 hours to reach.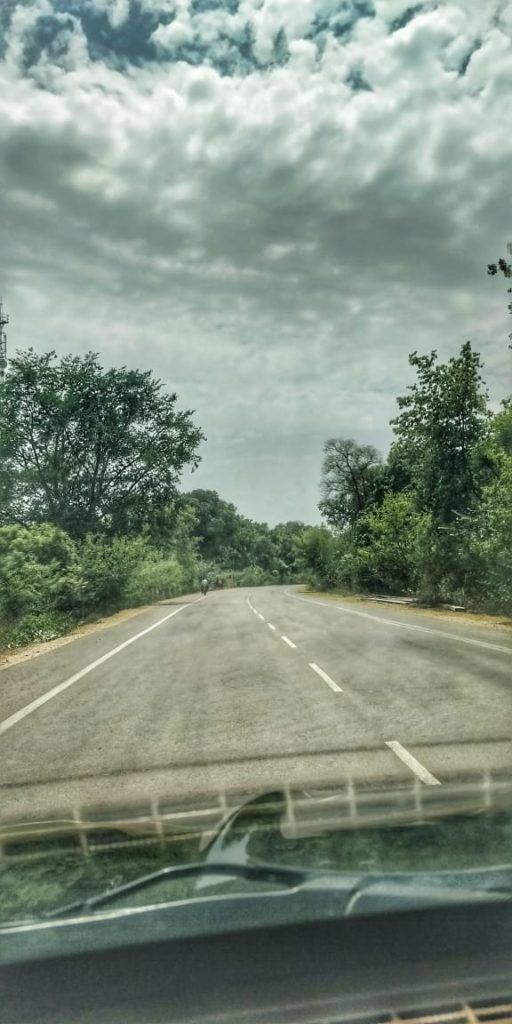 A little about the road conditions -
Surprisingly, the roads of Bengal were amazing! We took the road to Burdwan to enter Jharkhand and it was very well maintained and we literally glided. It was after entering Jharkhand, the road conditions started to get bad and it only got worse in Bihar and UP till Varanasi.
We started driving at around 7 in the morning and we were at our destination by 8:30 pm. And all we wanted to do was eat our dinner and hop into our beds. I knew the next day would be exciting! We were starting early the next day and our stopover would be Lucknow.
So, the next day we were all set and started by 7: 30 am and we hit Lucknow at around 3 pm. There is a new road being made connecting Varanasi to Lucknow, however, we asked around and took the best route according to the locals. Though it was a single lane road, the condition was pretty good and the traffic was decent, unlike the previous day.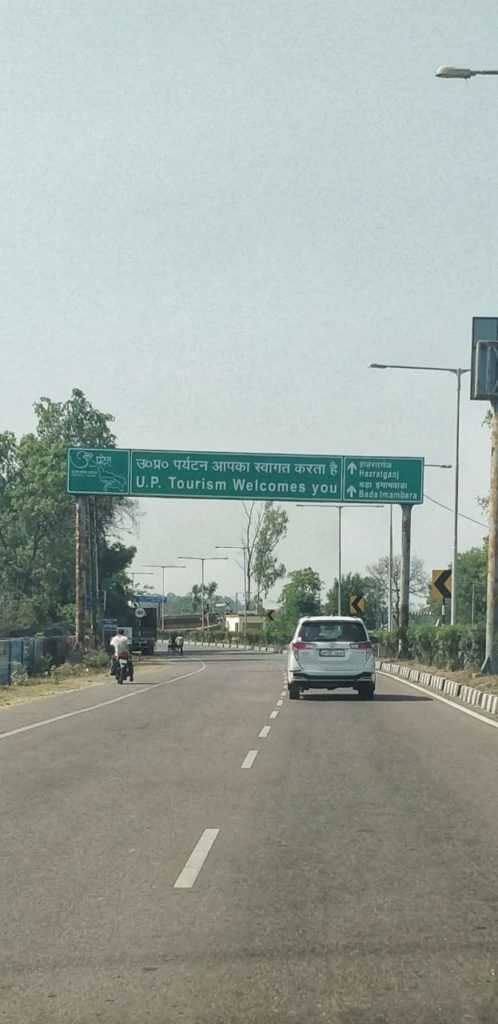 Lucknow
The first thing that we did upon reaching Lucknow was to search for some good lucknowi biriyani because it's Lucknow!! And my friend suggested a place that has been there for a while - 'Idrees Biriyani'.
Let's start with saying some of the best foods in Lucknow is known for not being served in fine dining restaurants. You will find some fine food in those street-side eateries in shady streets.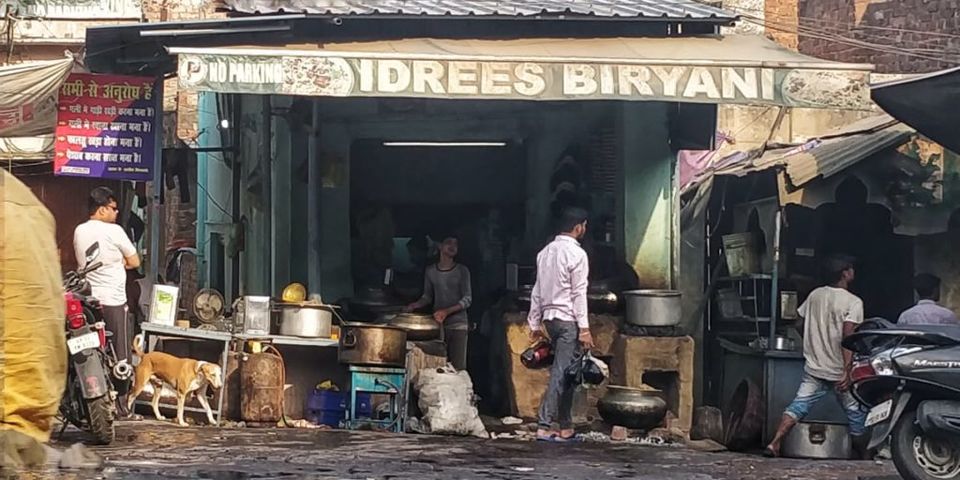 Idrees Biriyani, the open kitchen shady restaurant doesn't have the most pleasant surroundings to sit and eat. This 50-year-old shop in the streets of old Lucknow has been carrying on the legacy of serving mouth-watering biriyani.
Featured in quite a few international food journals and always jam-packed with customers, I wish the owners take a little more care on the maintenance and hygiene of the eating place. Though the food is heavenly, the hygiene of the place creeped me out a little bit.
We got our biriyanis packed and headed to our guest room. Had our food and freshened up to explore the city. The plan was I wanted to see the Bada Imambara and I was not going to leave a chance to get my hands on some chikankari suits.
When we reached the Bada Imambara, it had was already closed. Weirdly the place closes down by 5 pm (really early if you ask me), so this remains in the list for my next visit. I had heard so much about how beautiful the imambara is that I regretted not coming here before lunch(even though we were pretty late for that too).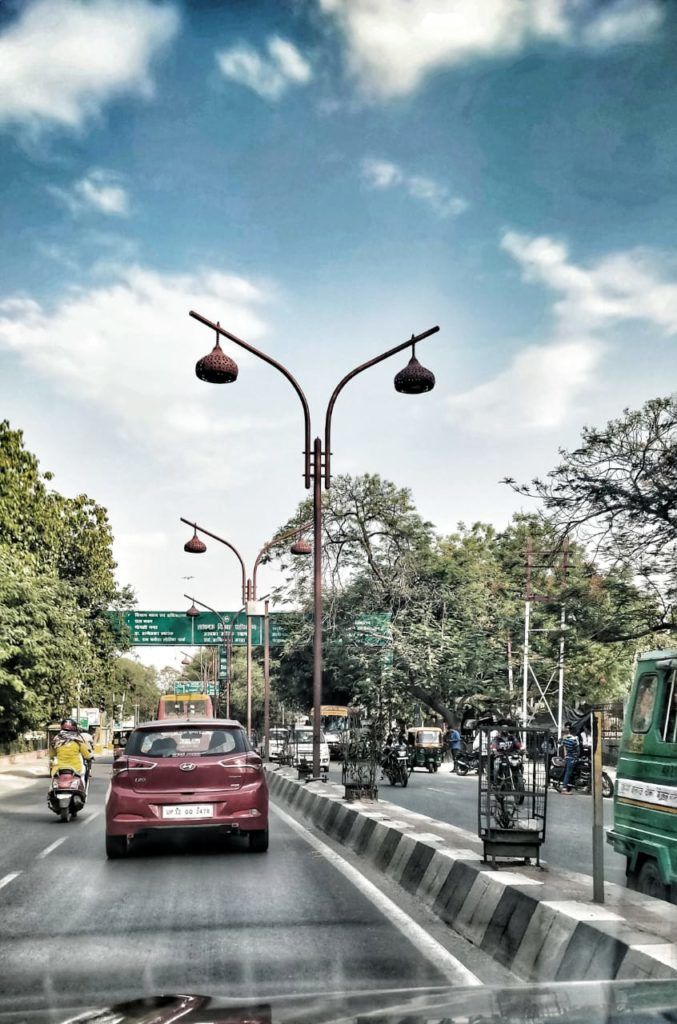 From there we headed to Aminabad and Hazratganj for shopping! I always wanted to buy some chikankari work from Lucknow itself and the day had come.
Aminabad is crazily crowded throughout the year. It is the oldest market in Lucknow and as the locals said, a lot of shops have been operating since the times of the Nawabs of Awadh. Visit the place and you will be surprised by the variety of collection the market has. It is, in fact, one of the best places to get your hands on some trendy chikankari for a reasonable price. The market remains closed on Tuesdays.
Hazratganj is one of the poshest markets in Lucknow and it remains closed on Sundays. You will find all the high-end brands in this area and it does serve as the ultimate shopping arcade of Lucknow. Though the market is 100 years old, it has gone over serious makeovers to make it trendy as it should be. Once a favorite amongst Nawabs, Zamindars and also Britishers, this place must make it to your list if you plan on visiting Lucknow.
After shopping my heart out we headed to the Gomti Riverfront. A friend suggested I positively go there because it's peaceful and the city looks beautiful from there. And she was right, the drive around the bridge across the Gomti river and the park was beautiful. We took a stroll across the river and it was a beautiful easy breezy evening spent.
Though we really wanted to make the most of every minute in this beautiful place, it had been a tiring day and we had to drive down to Delhi the next day. Before ending the day we decided to make one last stopover at Aminabad. And this time it wasn't for clothes but for food!
Tunday Kebabi was suggested by my Instagram friends whom we had the pleasure of meeting too.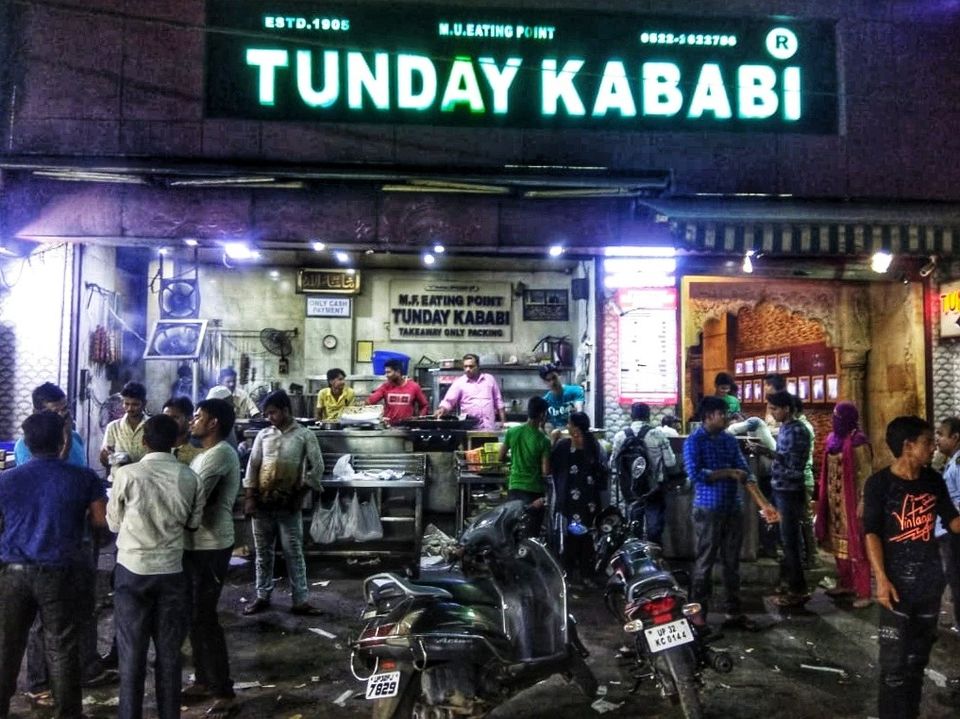 Tucked in the small bustling lane in the old city, Tunday Kebabi is suggested by every lucknowi if you ask for the best place for tunday kebabs in the city. And it did serve the best kebabs that I have ever had in my life and it literally melts in your mouth.
This place, making these delicious kebabs has a very fascinating history.
This dish is from the 17th century when an old, toothless Nawab of Oudh was no longer able to enjoy his favorite cuisine. He loved kebabs but it took a lot of effort for him to chew and enjoy them. The Nawab was very fond of Awadhi cuisine. After losing his teeth because of old age, he found it difficult to relish his favorite kebabs. So, he organized a competition and declared that whoever would make the softest kebabs, that he would be able to enjoy, would get royal patronage. Among all the fellow participants, Haji Murad Ali was the only one who succeeded in creating the most tender kebabs that literally melted in your tongue.
It is believed that Haji Murad Ali, who created these tender and lovely kebabs, lost an arms after he fell off the roof. Due to his disability, the kebab got named as Tunday Kebab because he was the original creator of them. He then started to train a few people and oped a shop in the chawk. And this shop even after 100 years continues to serve the most delicious kebabs and remains a Mecca for food lovers!
Though it was just a few hours in the city of nawabs but I loved the essence of the city! A beautiful mix of both the ancient and the modern era, I am going to come back to this beautiful city again! Other than some mouthwatering awadhi dishes, this place is historically rich too and has a lot to offer if you wish to explore.