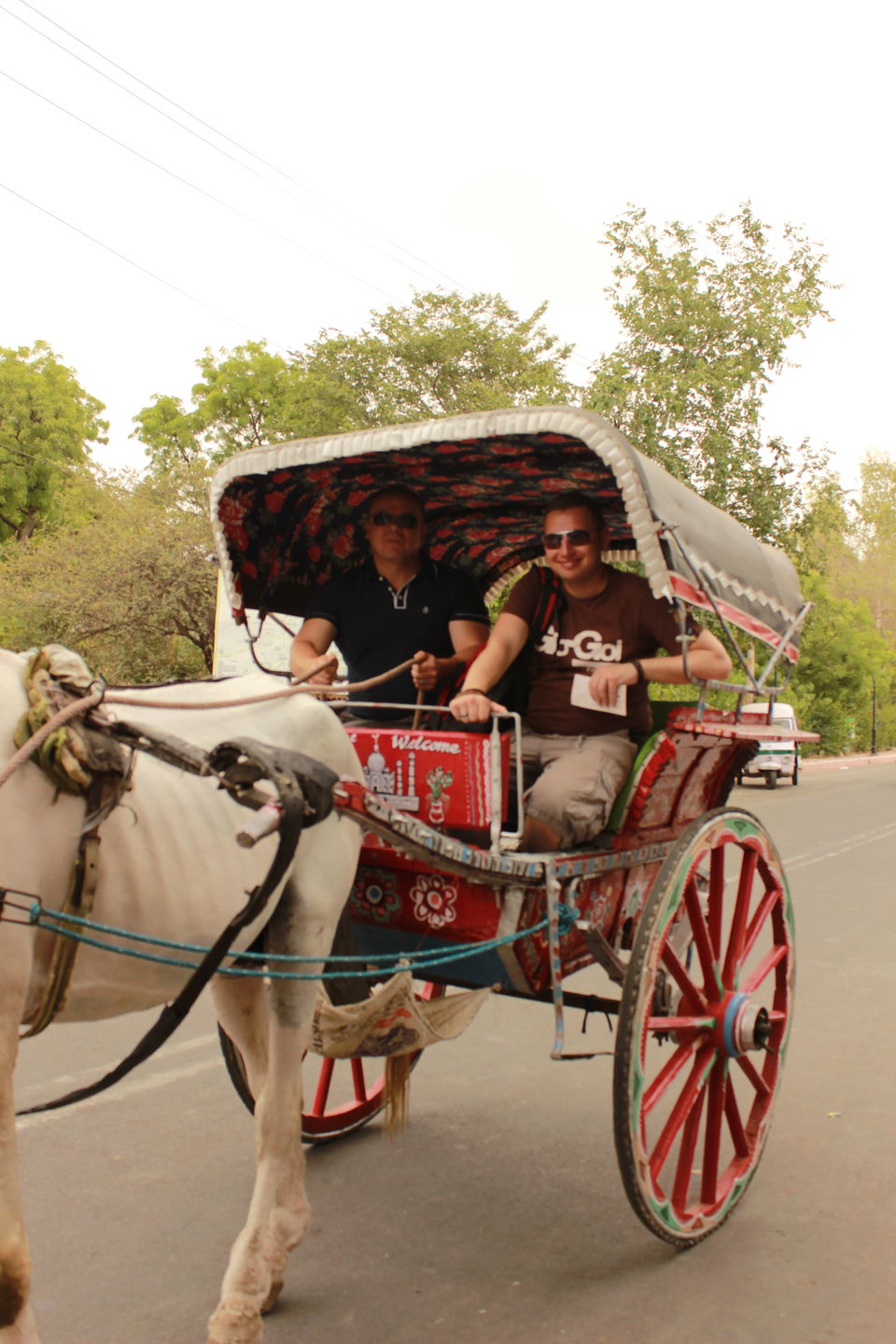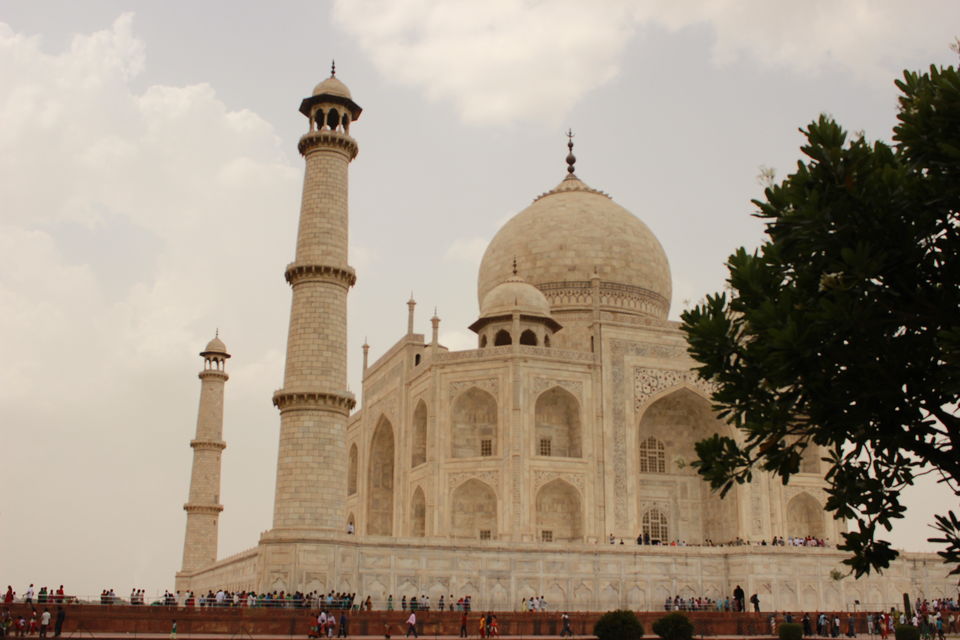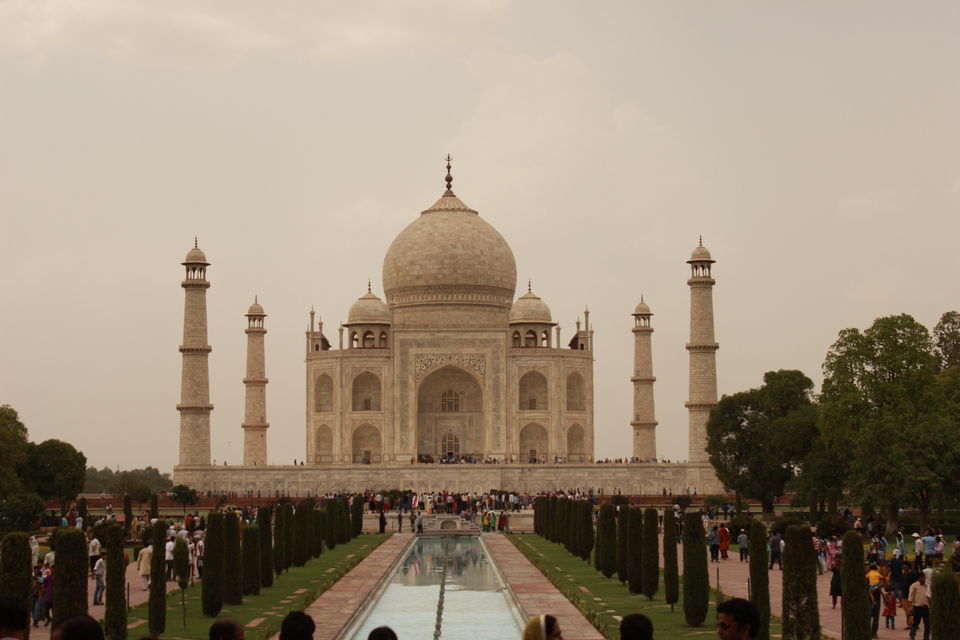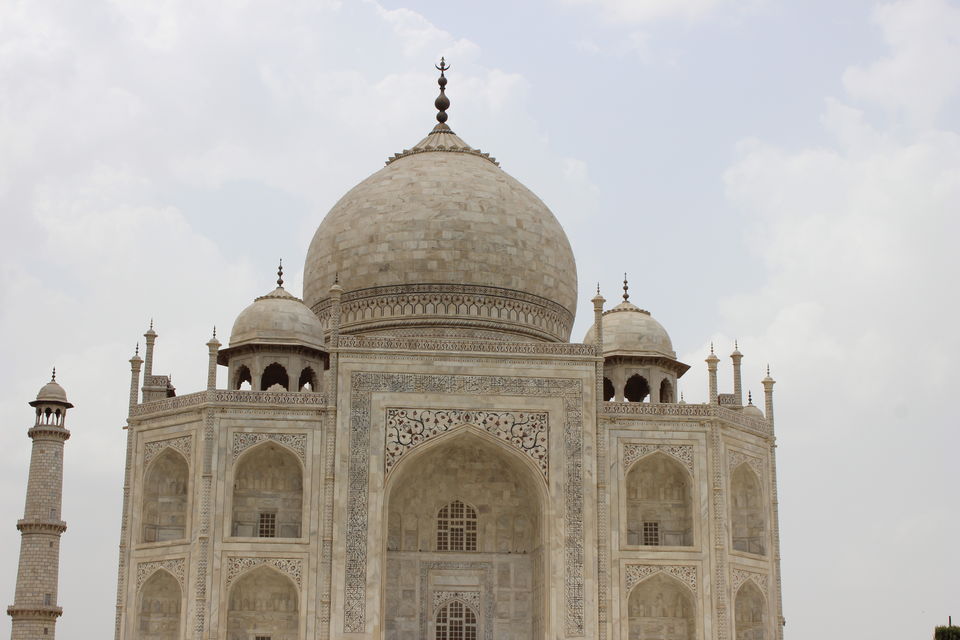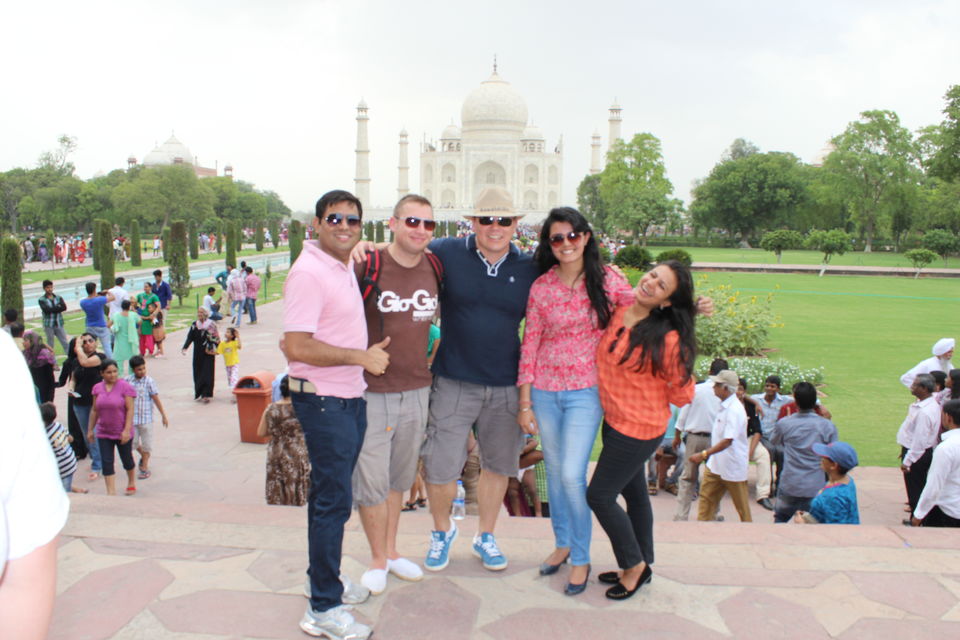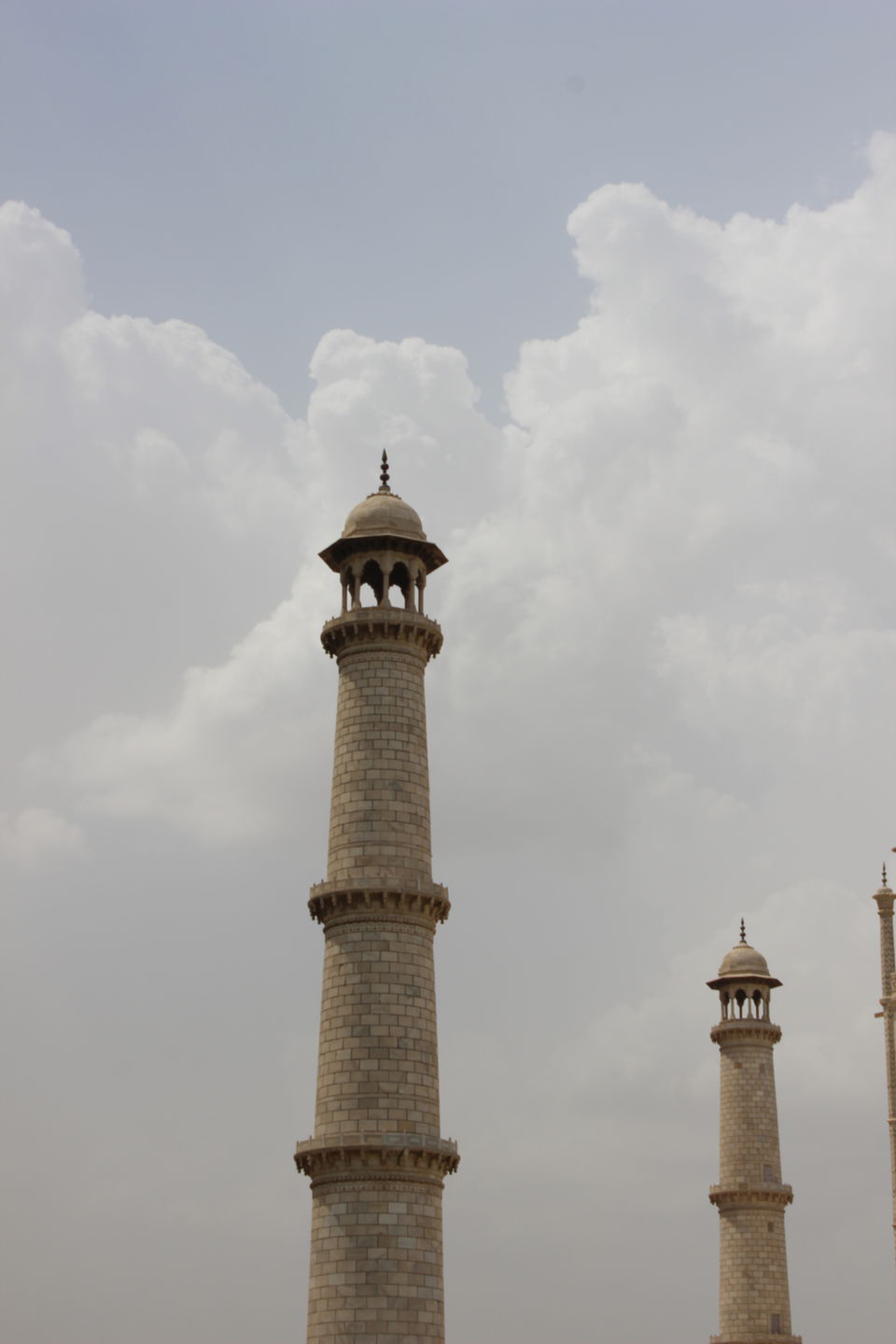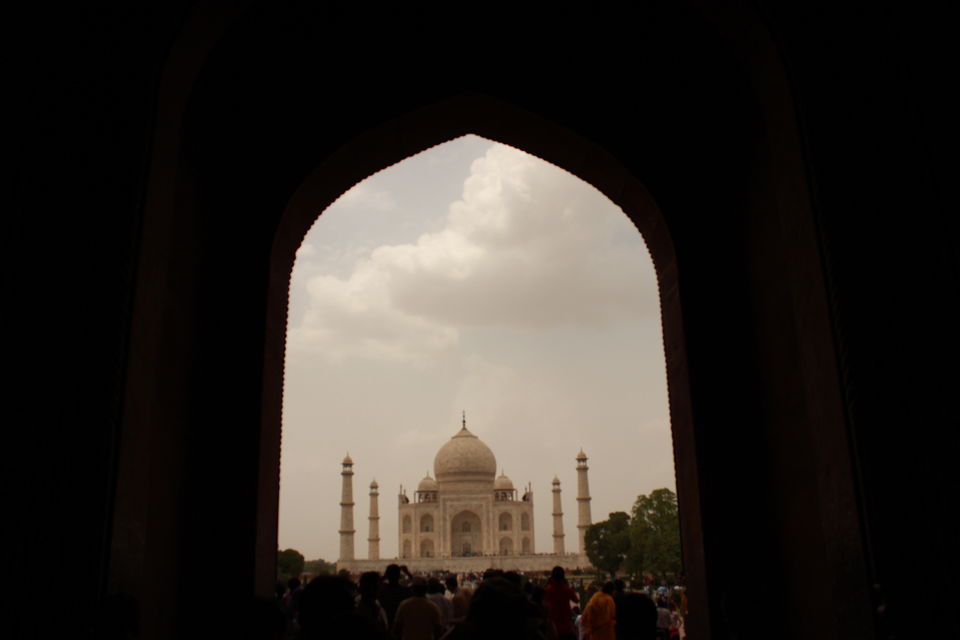 The ultimate sign of true love, as we call it, Taj Mahal, who on this world would not know about one of this beautiful architectural wonders. There's nothing no different I could tell you about this place but yes just few more reasons to make it on your Bucket List Item whenever you visit India next. Built by the Mughal emperor Shah Jahan for his beloved wife Mumtaz Mahal post her demise. The love struck Shah Jahan decided to build the 'Crown of Palaces' for his beautiful wife. White mausoleum situated on the banks of river Yamuna located in a small city of Agra in Uttar Pradesh.
We visited the monument on one fine summer weekend. At the main entrance was a great gate called Darwaza-i-Rauza,we went past this gate towards the main monument of the Taj. Beautiful white marble palace with intricate arabic and Persian poems written on the stones.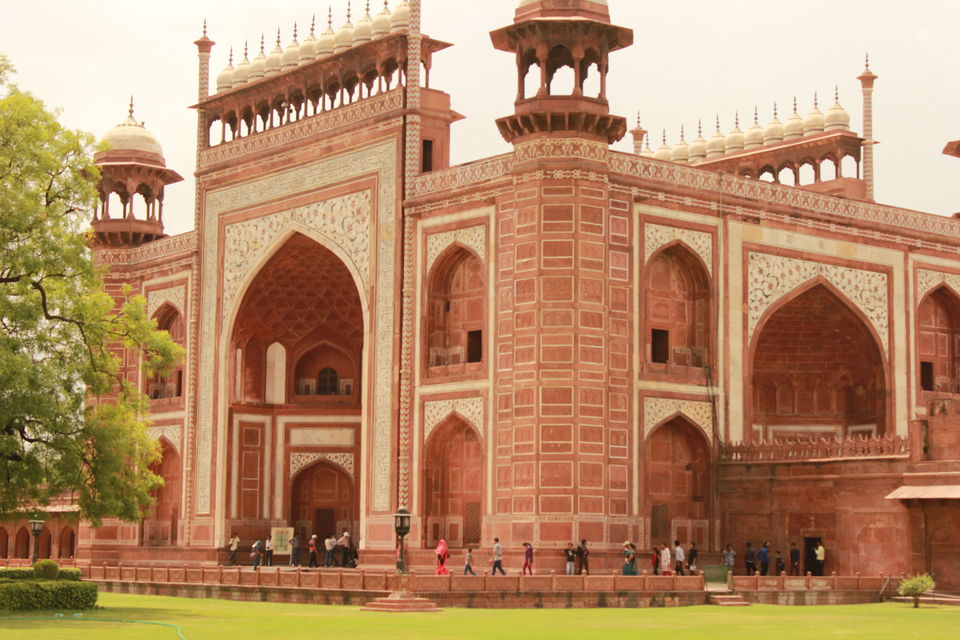 Standing tall at the reflection of the Yamuna river in its fronts, this palace is magnanimously built with each and every minarets perfectly placed surrounding the centre piece. The four minarets are built in such a way that if they fall they would towards the outside of the Taj.Ever since its construction, the building has been the source of an admiration transcending culture and geography.Walkaways beside the reflection pool take you right towards the centre of the taj mahal beneath which the bodies of Shah Jahan n Mumtaz are said to be placed.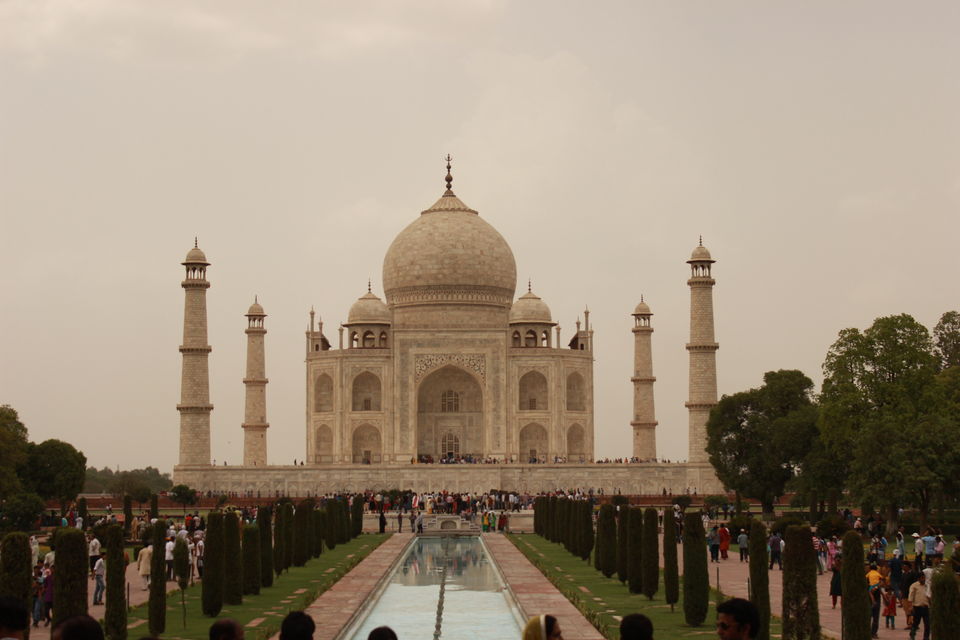 The Taj mahal is surrounded by a garden called Char Bagh or Mughal Garden laid with fountains and trees.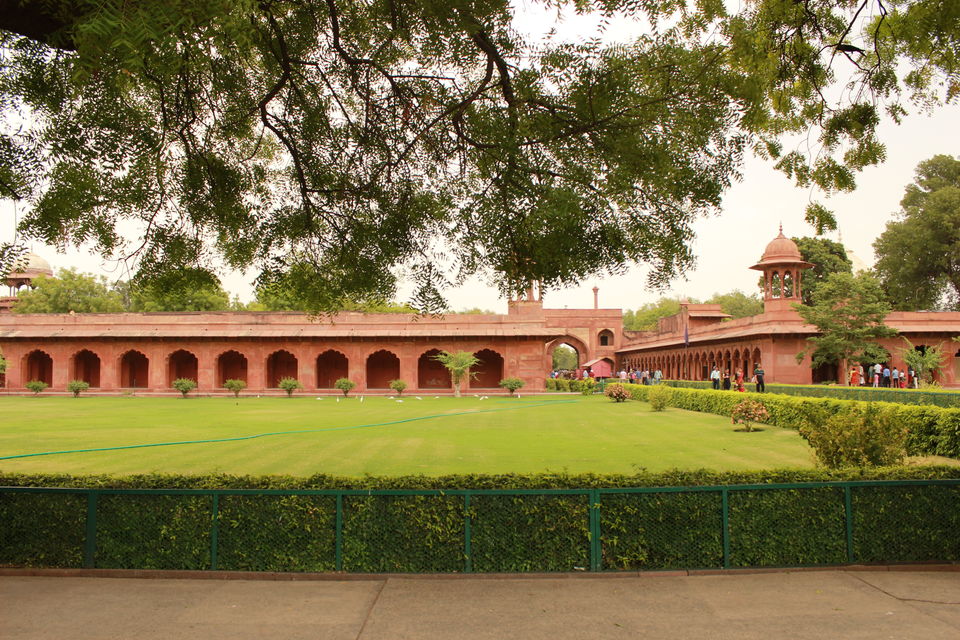 If myth is to be believed, it's said that Shah Jahan wanted to build a Black Taj Mahal right opposite to the present Taj Mahal. Before its construction could begin he was captivated by his son Aurangzeb and put in life imprisonment. The remains of this black marble can be seen across the river in a garden called Moonlight Garden.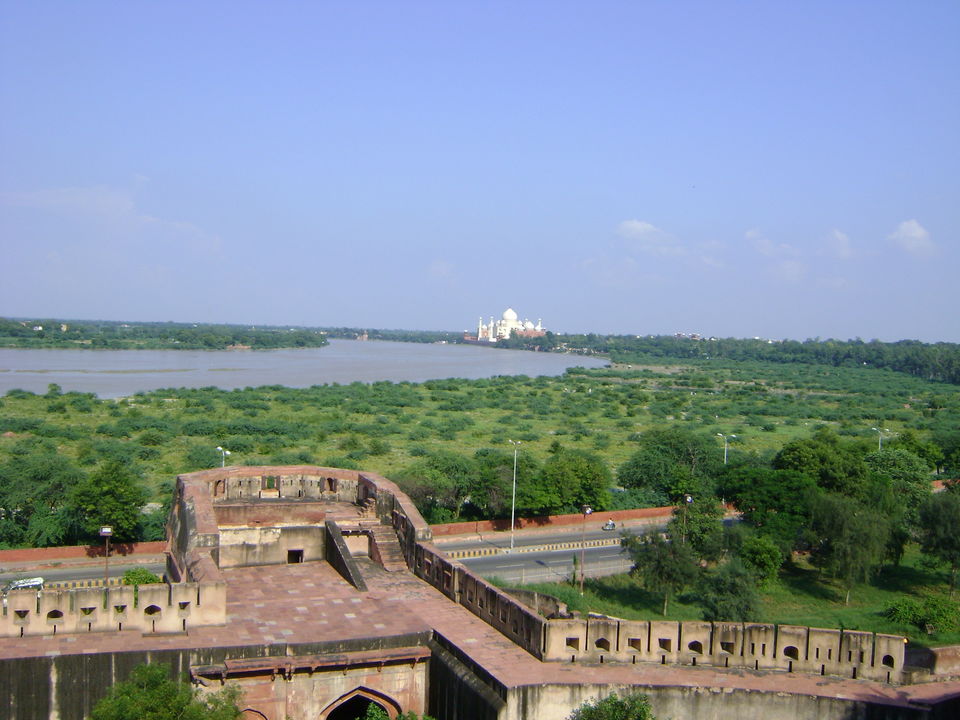 The whiteness of Taj Mahal is presently degrading due to the increase in pollution though govt. is taking measures to save this monument from being destroyed to no good.
For people who have never known India would surely know India because of this beautiful Palace. So Hey there what are you still thinking, go visit Taj Mahal and am sure you can never get enough of its beauty.