Being the part of Adventure team of Agra is really fun and enriching. Before I start let me tell you guys that here in Agra I am also the part of this group whose whole sole purpose is to find such locations which are long forgotten with dust of time and also to locate places which are less traveled.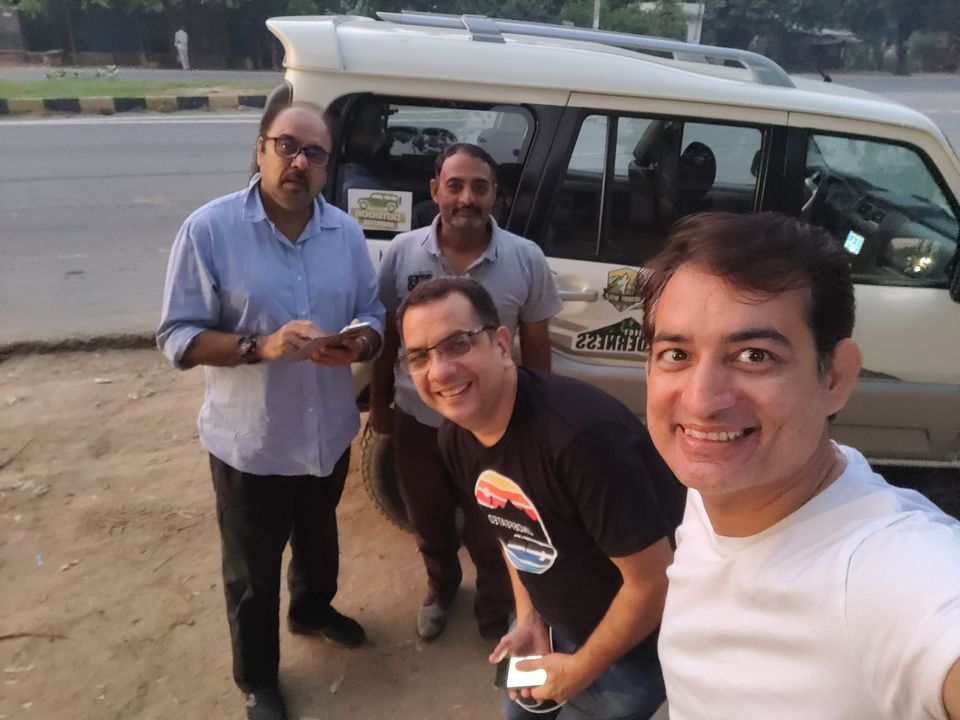 So for days going here and there and with lot of research, we found a Village called PATSAL.
It is somewhat 45 km from Agra and just 5 km from well known monument Fatehpur sikri. In this village we found 2 caves. A very little information is there about them on internet and so we decided to see it from our own eyes.
So one fine morning in October 2019 we reached to the heart of the village crossing landscape which were astonishing to all of us and particularly to me as I did not expected to such scenic beauty that exist just near to Agra (where I live). Villagers wonder for our visit. We spoken with the oldies about our visit and they all took us to that place. Kids and young ones were quite excited.
We found a Sidh baba temple also which according to them it's origin is unknown. They just take care of it and had made a big temple just around the cave.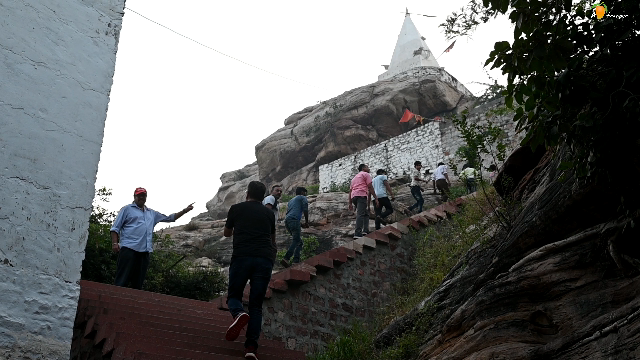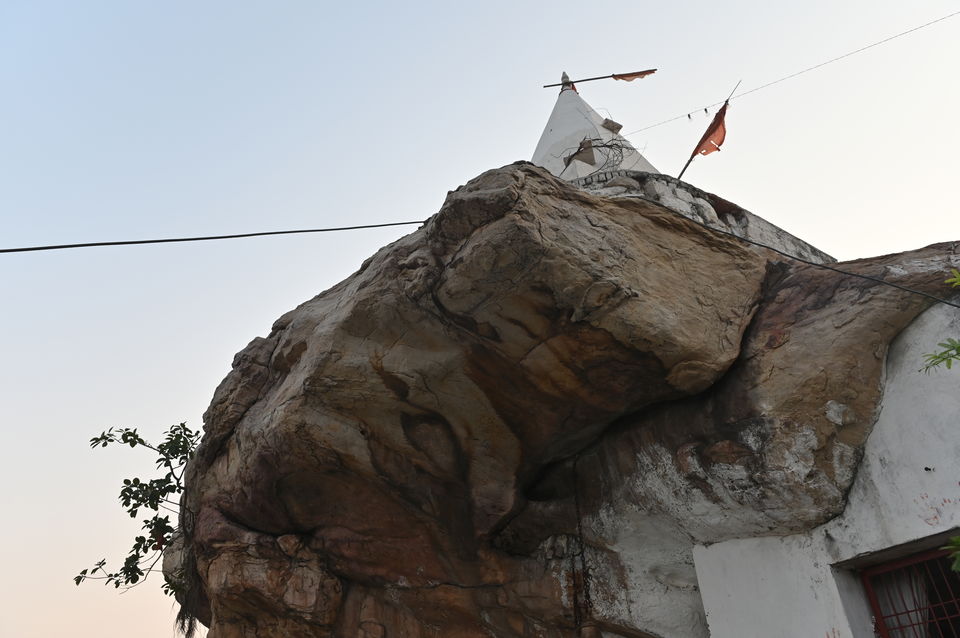 Now let me tell you a little bit about the caves which according to some research are like 3500 years old and the the first cave is known as SITA KI RASOI.
Inside the cave we found paintings and according to theory it was done during the stone age which depict farming and how agriculture used to flourished in this area.
According to Villagers, this cave is called Sita ki Rasoi because their fore fathers used to believe that when Lord Rama (of Epic Ramayana) was sent to exile with his wife Goddess Sita and Lord Laxmana, they stopped here for sometimes and stayed in these caves probably to save themselves from wild animals and Goddess Sita used to make food here and hence, this cave is named like this.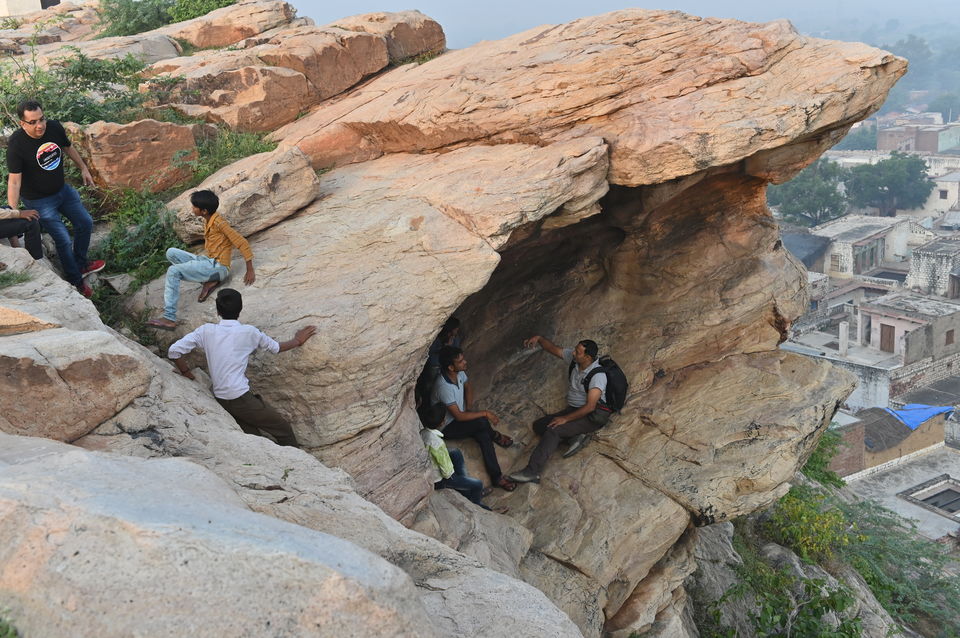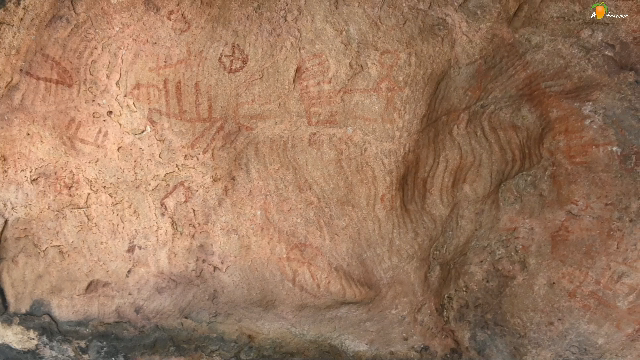 In the meanwhile kids kept their enthusiasm high for us which made us quite elevated too all the time. It was really fun to be there. (Check video)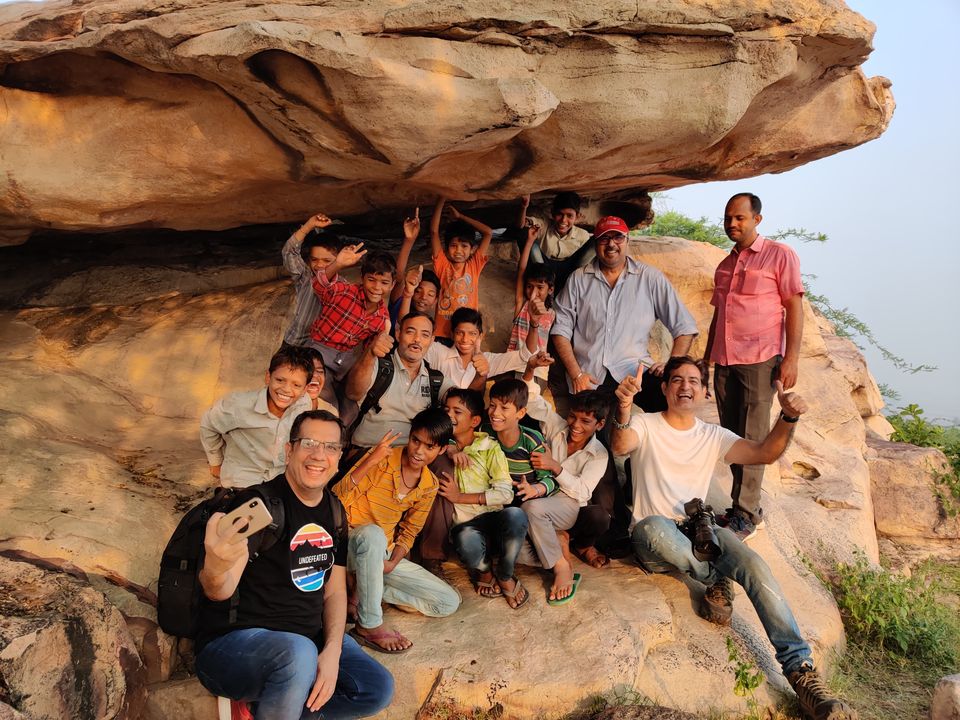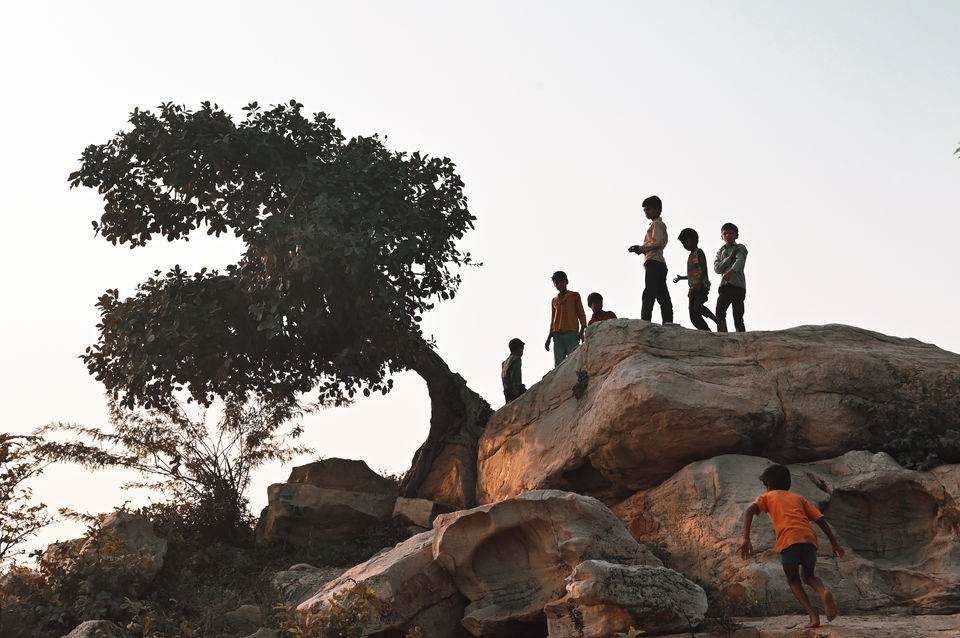 Another cave we found with same kind of paintings in it is called Nai ki Gufa. Why it is called like this, nobody knows yet. Research on it is still going on and many ASI (Archaeological survey of India) people already came here for it.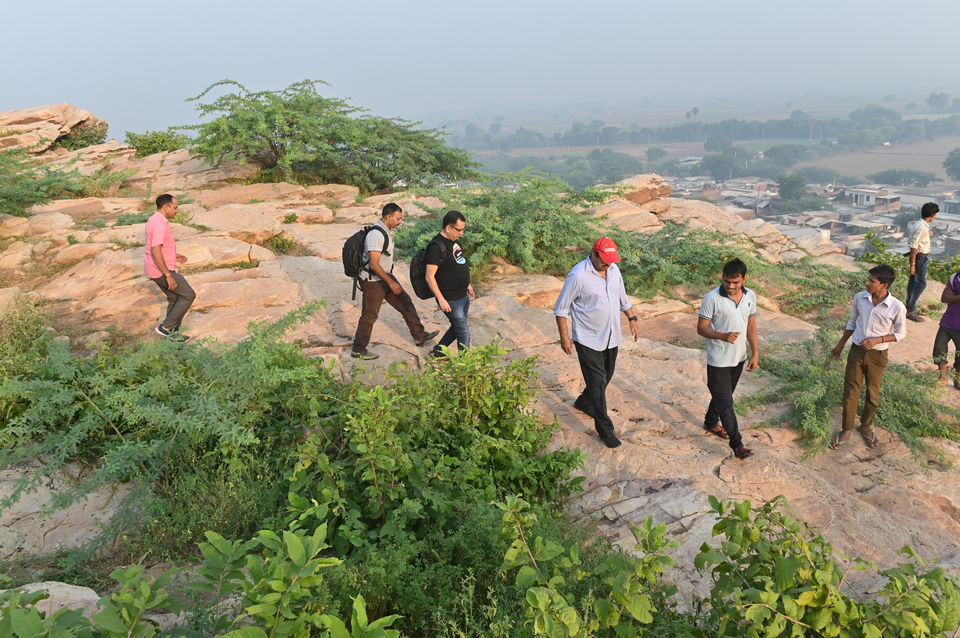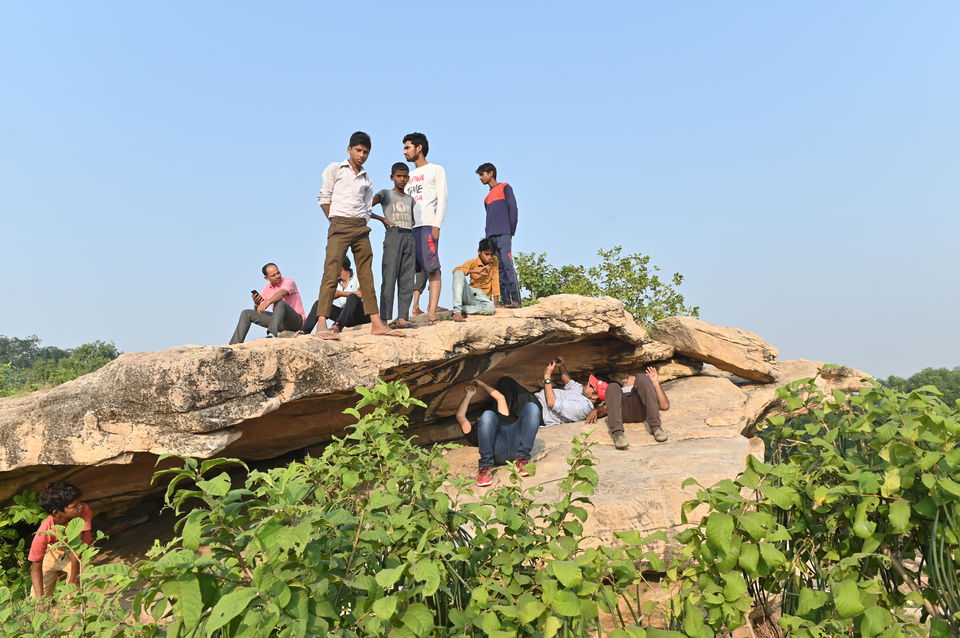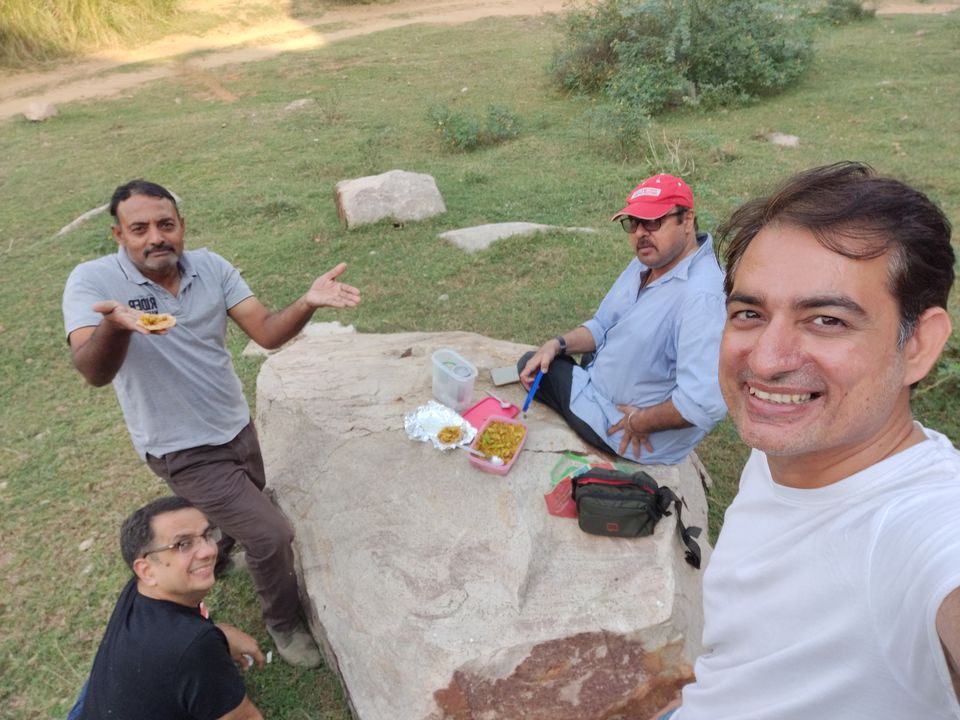 So this is all about Village Patsal.
I hope you guys too someday visit to this offbeat location if you get curious about it.
How to reach here
Patsal is just 45 km from Agra and the best option is to take taxi or self driven Car/bike to this place.
Best time to visit
Just like any city in Northern India, best time is winters and that is from October to March.
Place to stay?
No there is no place to stay in this village. If you want to probe more on these mysterious caves and want to stay close, then I suggest to stay at hotels of Fatehpur sikri.
Also would like to request you guys to check video which I had made for this place. Please subscribe the channel on youtube and I wiill be back with some more offbeat locations near Agra very soon. Stay tuned. For now stay at home and stay blessed.