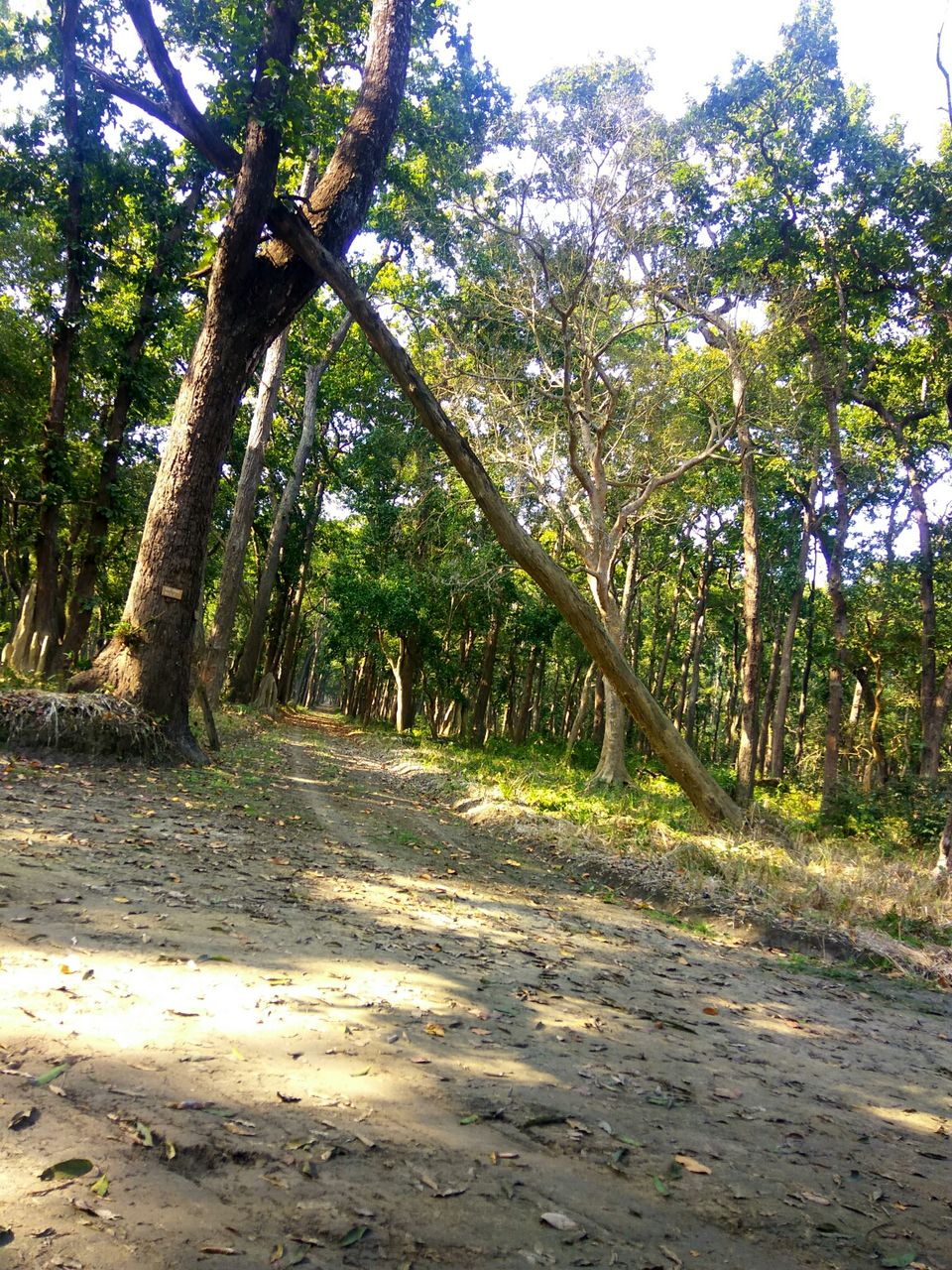 After a comfortable nights rest we went for our morning Safari through Kishanpur Wildlife Sanctuary keeping a keen eye and ear!! Unlucky again as Tigers were elusive!
After the Safari we had a good breakfast of omlette,buttered toast, aloo paratha and curds and left Kishanpur for Dudhwa in our gypsy.
It took us an hour to reach Dudhwa,a bumpy ,dusty ride! The roads are bad and need immediate attention. There is a lot of traffic as, tractor trailers and trucks carrying sugarcane crop for crushing to the many sugar factories in this area.
After checking in to Dudhwa Campus, we were allotted Cottage No 13 Oriole. The cottages in the campus are named after different birds.
The accommodation is basic.
After lunch we were off on our first Safari in Dudhwa.
As soon as we entered the forest I was totally awed by its beauty. Tall Sal and Teak trees, quiet everywhere! Some of these trees stand 70ft tall(21m) and are 150 years old!!
Dense vegetation everywhere and open meadows  with yellow grass ,a perfect camouflage for the Tiger!
Dudhwa stands today because of one man's efforts of 60 years, his name is Kunwar "Billy " Arjan Singh hunter turned conservationist.
Major attractions of Dudhwa National Park are the Tigers and Swamp deer ( Barasingha).
"Billy" Arjan Singh successfully hand-reared and introduced a zoo-born tigeress named Tara, meaning "Star" and an orphaned leopard given to him who he named Prince into the wilds of Dudhwa.
He helped the Barasingha population by saving their habitat!
No Tigers in sight sadly.We still had hope as we had one more Safari the next morning before we left Dudhwa!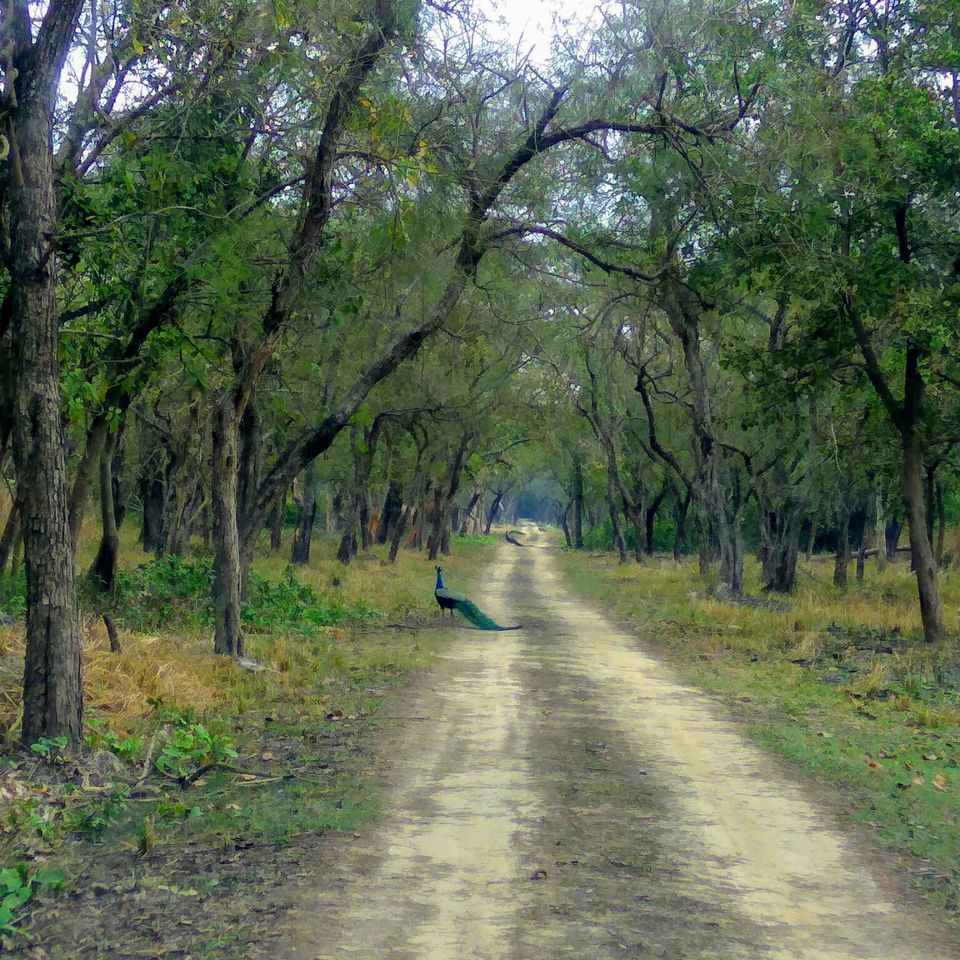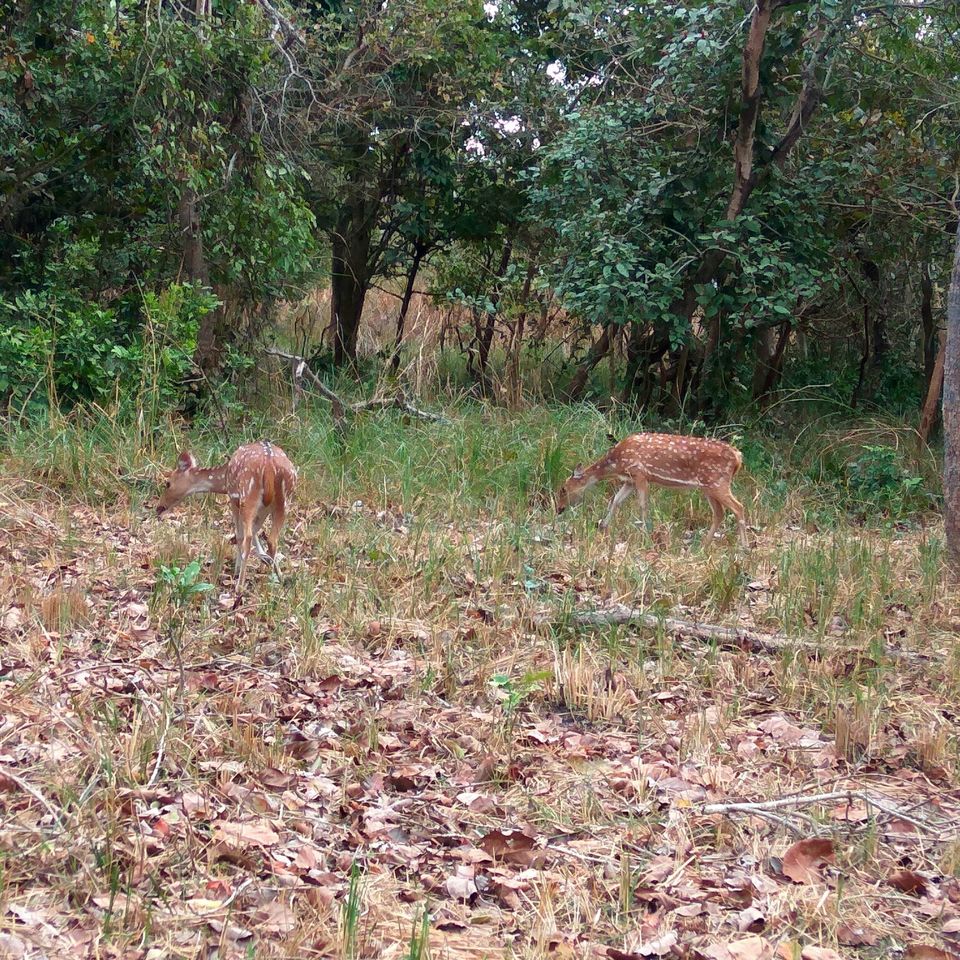 Today we were to leave Dudhwa for Lucknow. The morning was the last Safari we had, and see whether lady luck favoured us and we could see the most elusive of the big cats, the magnificent Tiger!
We were unlucky and very sad we did not get to see a single Tiger!! Knowing very well that it is completely a matter of chance!!
We left Lucknow by road in a private car to travel to Kishanpur Wildlife Sanctuary and then to Dudhwa National Park 30 Kms away, located in the Lakhimpur -Kheri district of the North Indian state of Uttar Pradesh adjacent to the Nepal border.
After a five hour drive we arrived at Kishanpur Wildlife Sanctuary, which is part of Dudhwa National Park.
We checked in to Dudhwa Wilderness Camp located on the edge of the eastern boundary of  Kishanpur Wildlife Sanctuary.
It's a peaceful and enchanting campsite, providing modern amenities and comfortable stay.
We met our guide Liladhar Sonu here and Ashok our driver with his Gypsy.
Kishanpur is wonderful and we got to see many Barasingha (Swamp deer), they have an ideal habitat here . Lots of Chital, wild boar, peacocks dancing away trying to attract the peahens.
We just missed seeing a Leopard dash off into the forest! Ashok our driver saw him dash off!
Jhadi Tal area is excellent for bird viewing and we saw Egrets,Darters, Black necked storks and Herons. But sadly no tiger!!!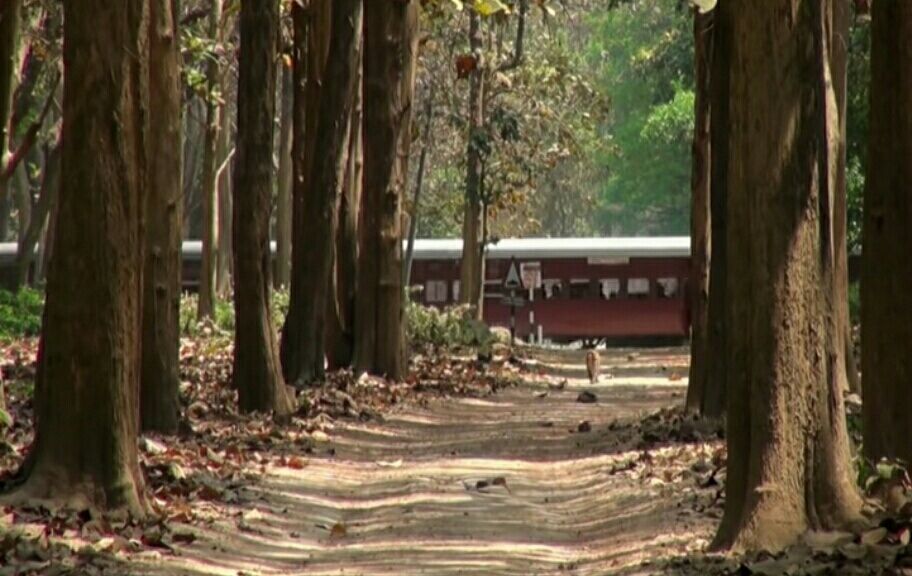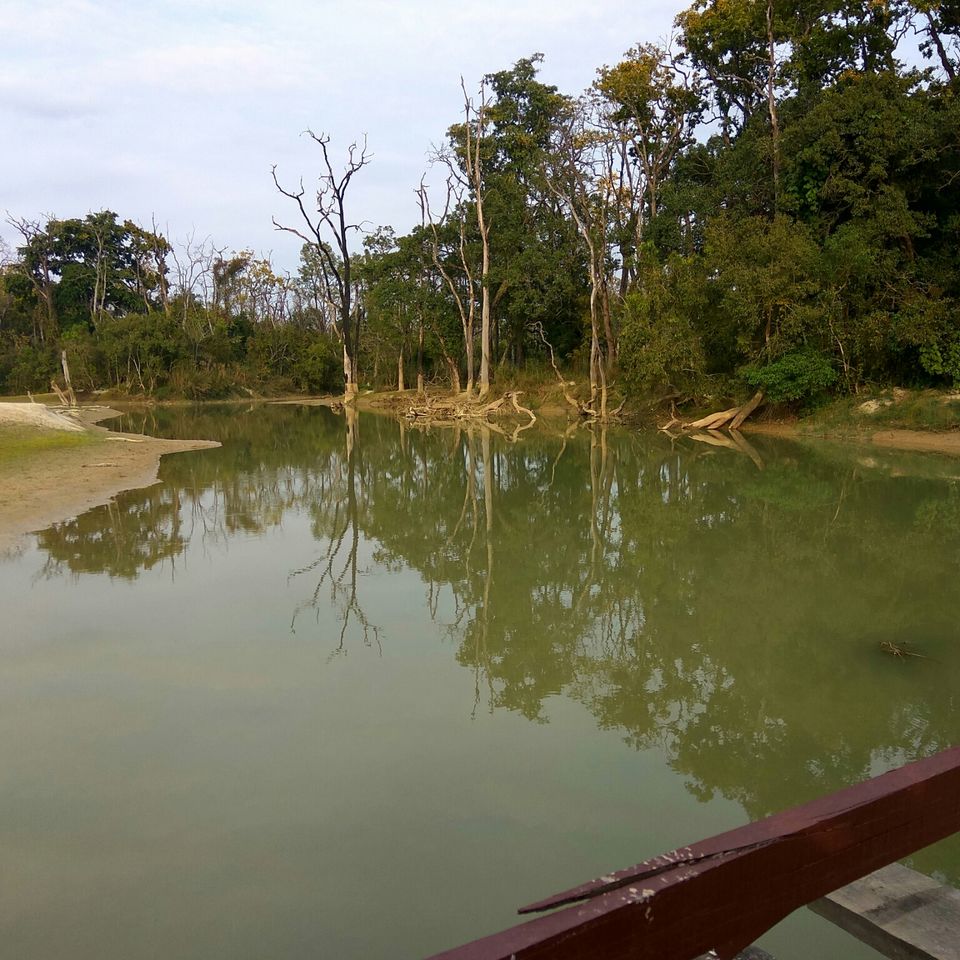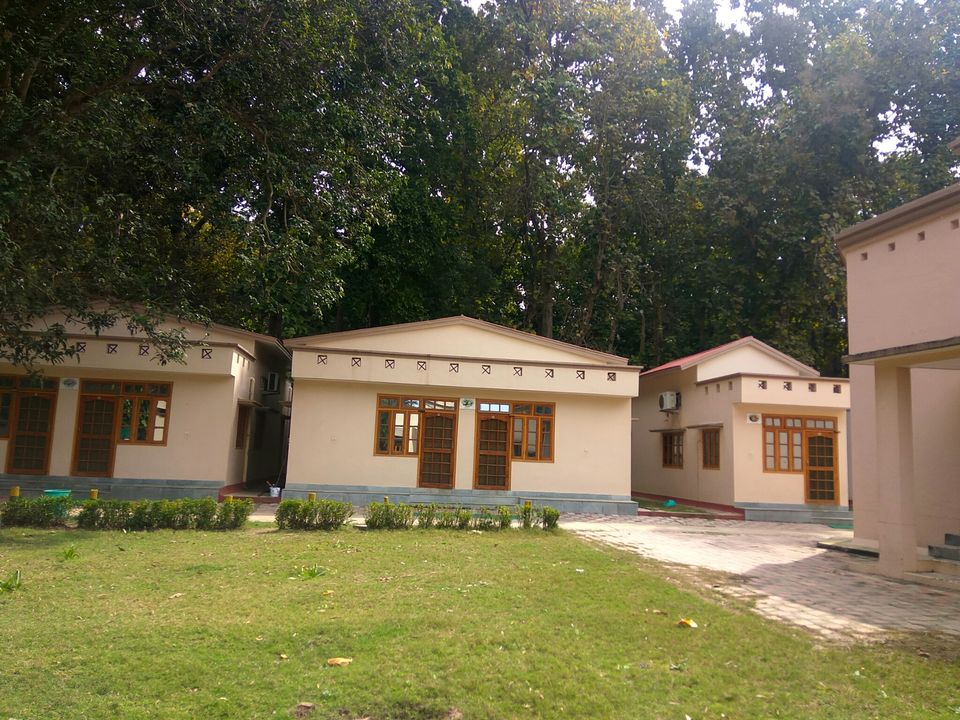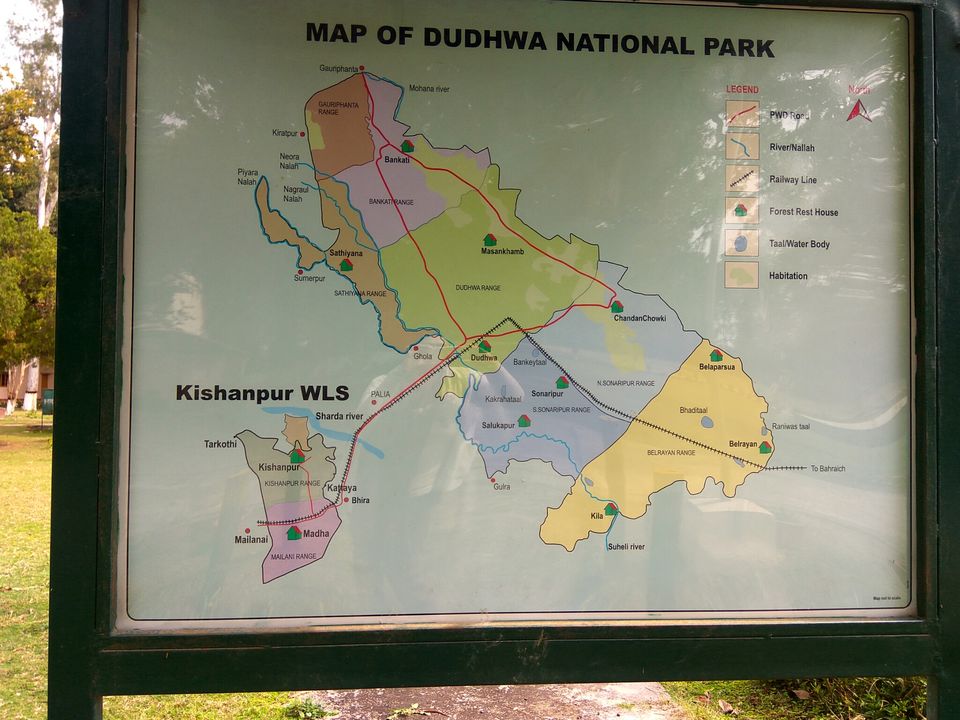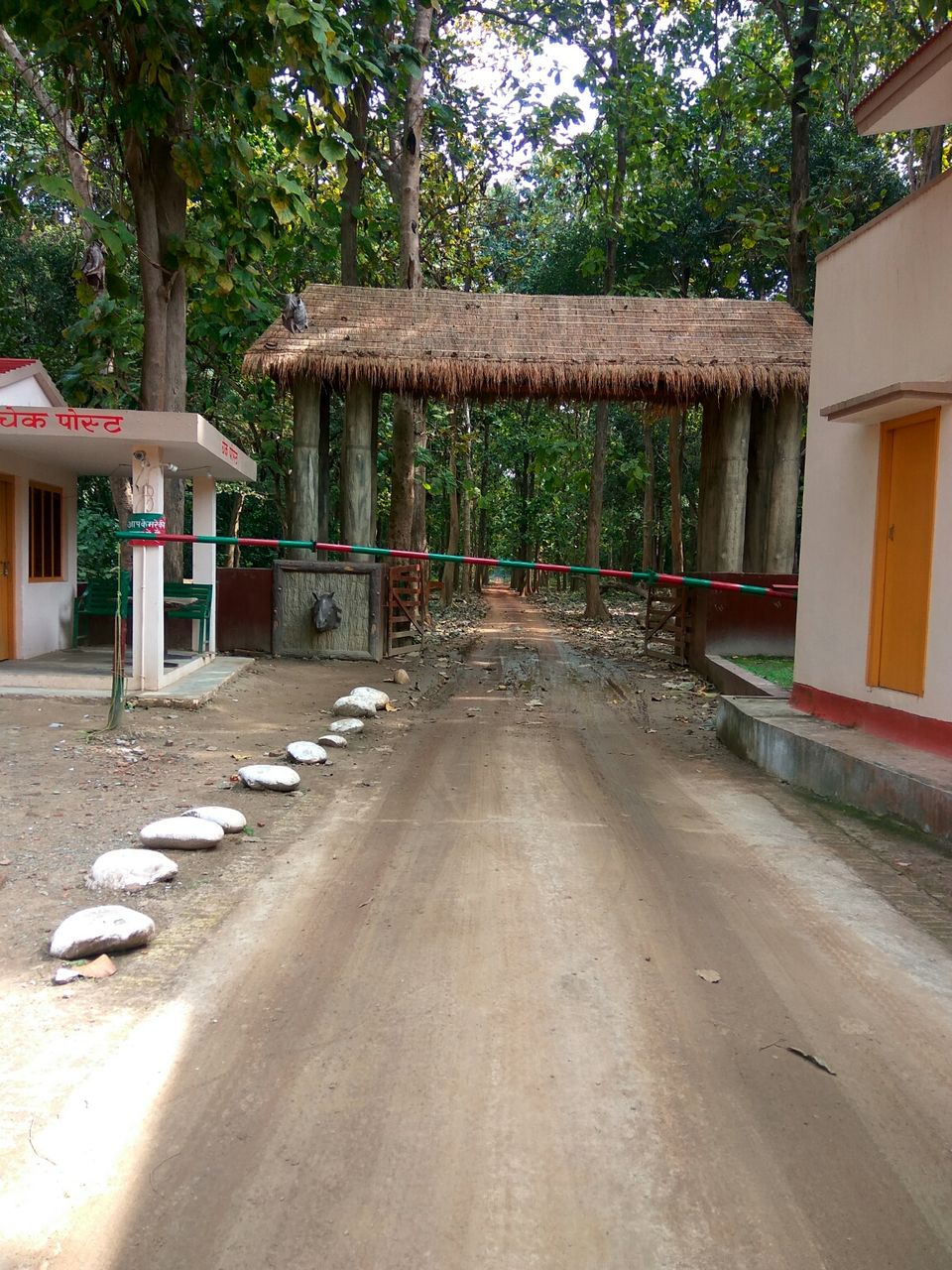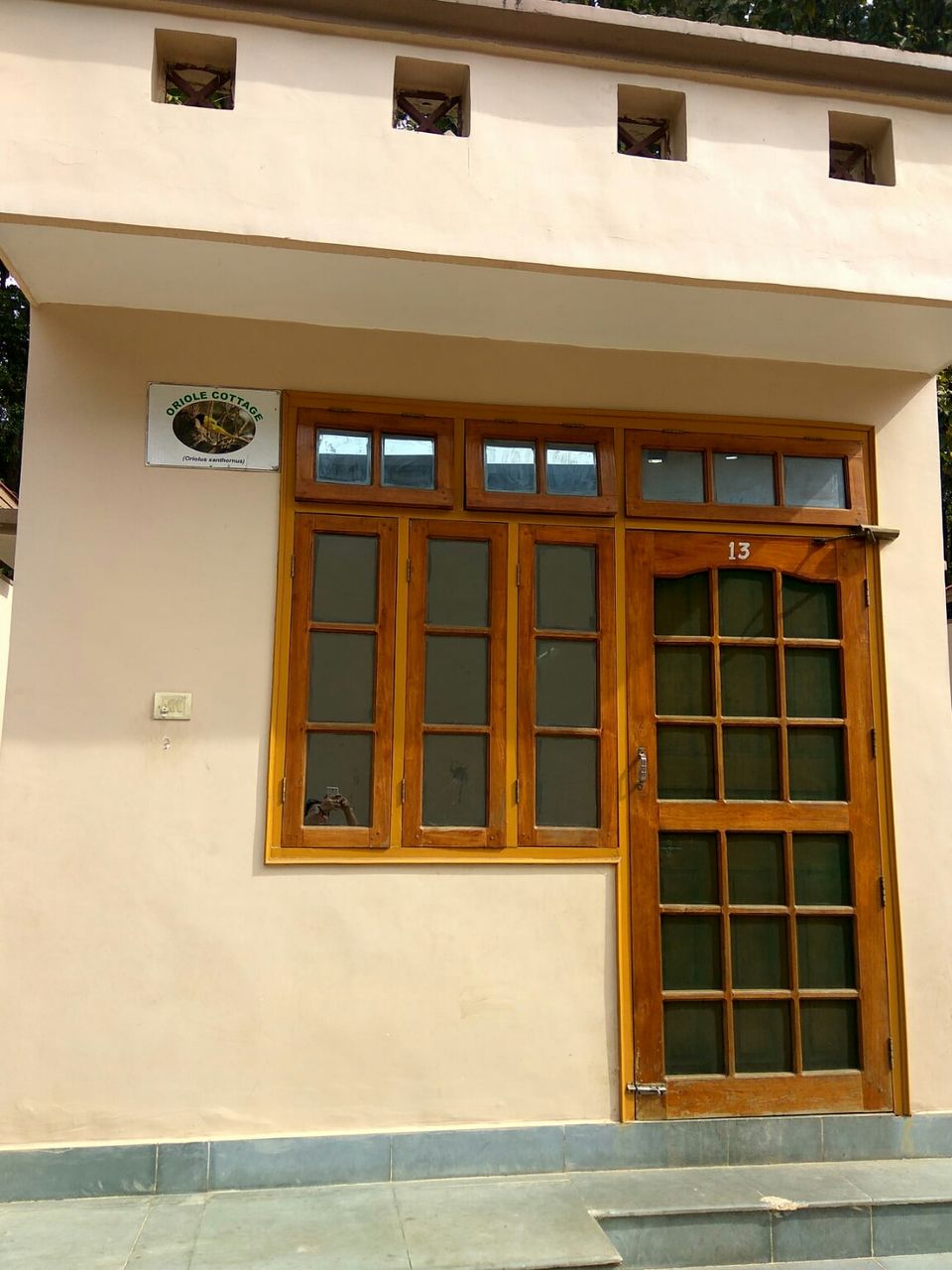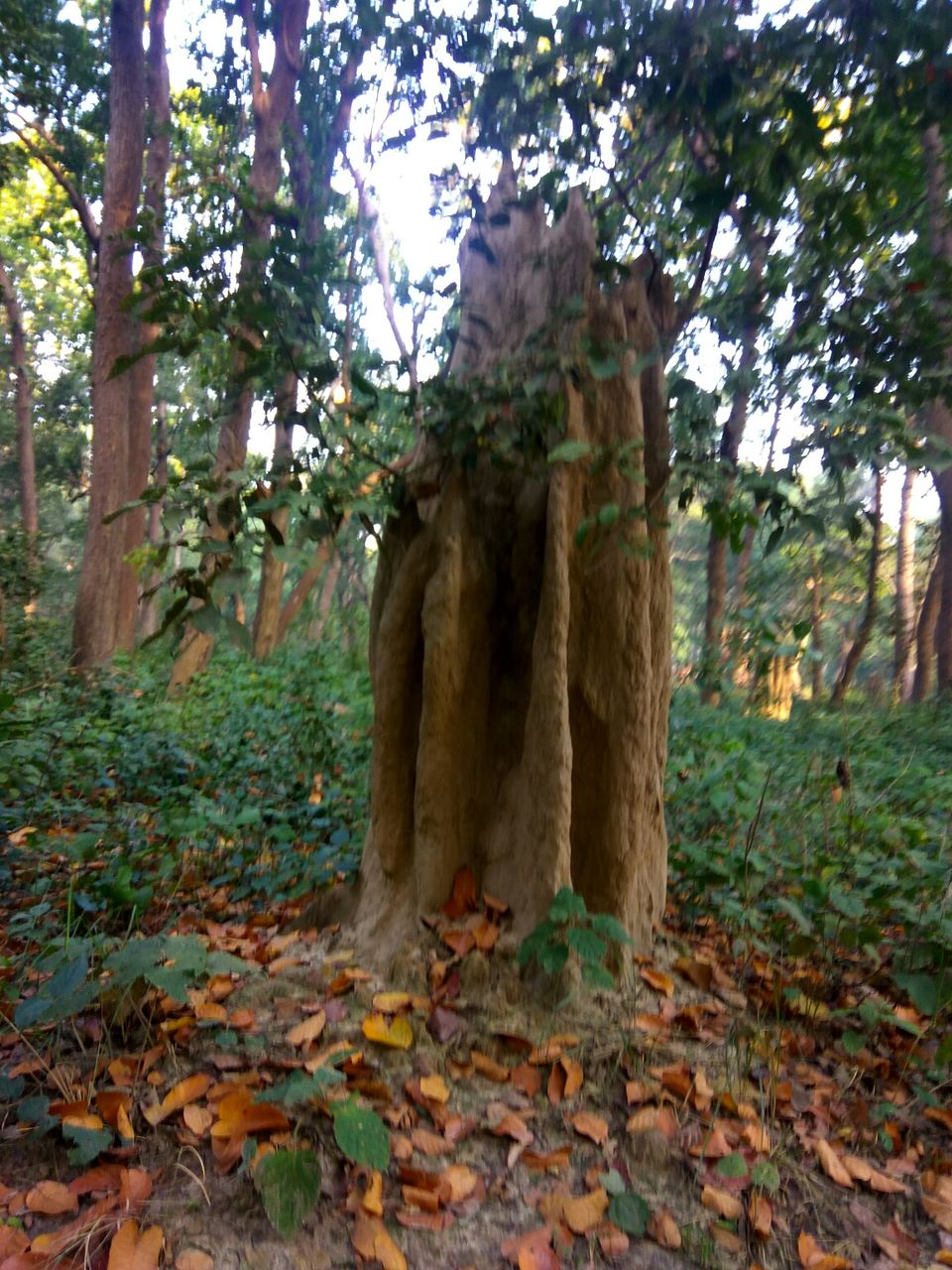 After a good night's rest we were up at 5.45 a.m. waiting for our morning tea, all charged up for the Safari at 6.30 a.m.
It was a cold February morning and we were comfortably dressed in our Woolies,as we set off on our morning Safari through Dudhwa.
We had Liladhar Sonu our guide and naturalist alongside us all through our trip from Kishanpur to leaving Dudhwa,explaining about the flora and fauna of the Park. He knows the Park like the back of his hand and is very alert to the sights and sounds of the jungle!!
He is a gentle man and took very good care of us. With Sonu alongside we were very comfortable throughout our trip.
My long time dream of visiting Dudhwa National Park was fullfilled!!
It was a beautiful drive and we were enjoying, while keeping a keen eye for the Tiger!!
Morning and evening rides are for three and half hours.
We saw many Rhesus Monkeys, owl, serpent eagle, hornbill's, crocodiles sun bathing,  in our Safari's.
We were unlucky and very sad we did not get to see a single Tiger! Maybe it was the weather, as it had rained a day or two before we reached Kishanpur and Dudhwa.