About Rishikesh

Rishikesh is a small town in the state of Uttarakhand in India. It located at bank of River Ganga comes down from the Himalayas, Rishikesh catapulted to Western fame when the Beatles dropped by for a visit to Maharishi Mahesh Yogi's ashram (now closed), and the town is still known as the World Capital of Yoga. Rishikesh is also the Gateway to the Himalayas.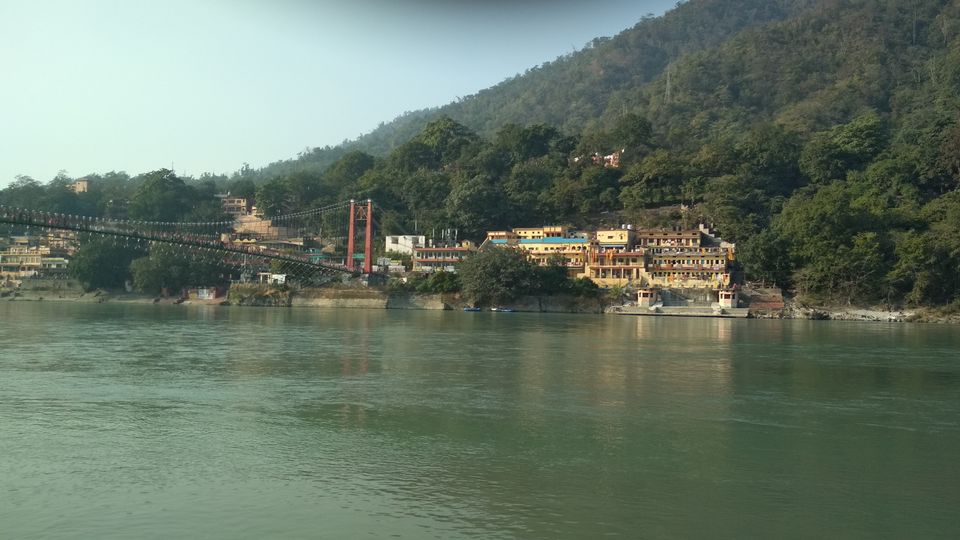 Kashmiri Gate bus stand
Dec 22, 2017 the day I decided to let Rishikesh from Delhi. Delhi to Rishikesh distance is only 245 km. We were all ready to go to Rishikesh but nobody had the courage for went at night. After dinner we were all ready and went to the bus stand.
Transportation:
Trains, Flight (Dehradun Airport, approximately 35 kilometers away) and Buses, all modes of transport are available to reach here. We choose the bus because we couldn't get confirm booking in train. I was finally at the "Gateway to the Garhwal Himalayas". We boarded our bus from Kashmiri Gate with the hope to see the gateway. Bus normally takes 8 to 9 hours, but we were travelling at night so the bus took only 6 hours. So night bus journey was a better option.
Rishikesh
In that chilly morning, In the holy land of Rishikesh, our bus arrived at 6AM. We all went to my friend's house. Firstly, we decided to relax a bit after relaxes us took breakfast and get out going on 9: am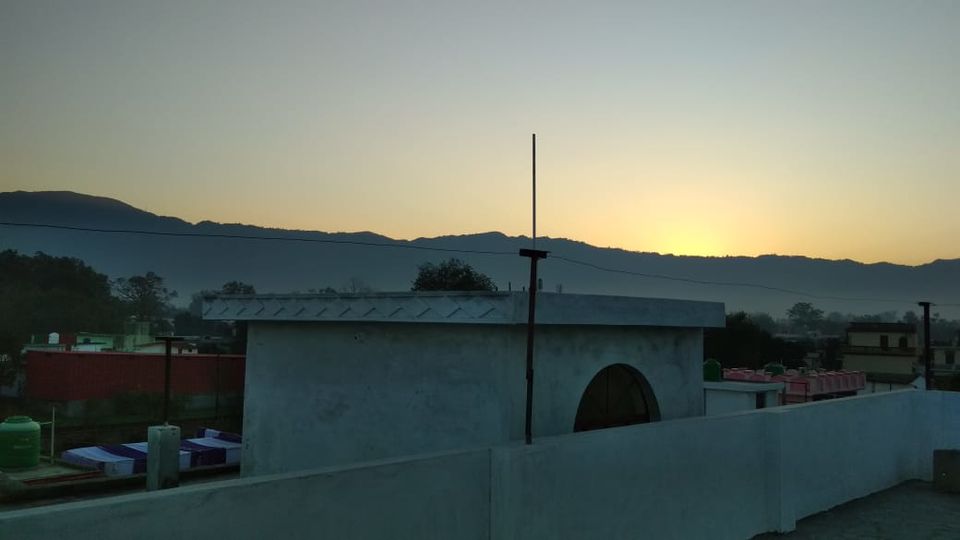 Day -1 (Tehri dam 85 km distance from Rishikesh)
We all decided to go to the Tehri dam with bike so we have booked bike from a biker rent shop near "Ram Jhula". (Ram Jhula is an iron suspension bridge across the river Ganges.) We all ride bikes on mountain road in first time but everyone fully enjoy of road trip. We were reached the Tehri Dam that we saw a place which was a very good sight. Being a tallest dam in India and one of the tallest dam in the world, Tehri dam becomes a major tourist attraction in Uttarakhand.
When we reached the Tehri Dam, we have not passed for entry. So that the officer did not let us in. We all requested to officer, but he did not give us permission.
Day -2 (Neelkanth Mahadev Temple 30 km distance from Rishikesh)
We have planned the next day for Neelkanth Mahadev with bike so we have booked bike from shop and enjoy the ride. Neelkanth Mahadev Temple is a Hindu temple situated at an altitude of 1330 m and is located in the Pauri Garhwal district of Uttarakhand.
At Night we all visit Marine Drive. At 10 PM we went to home, take dinner and spend some time with Aunty and at last we all slept.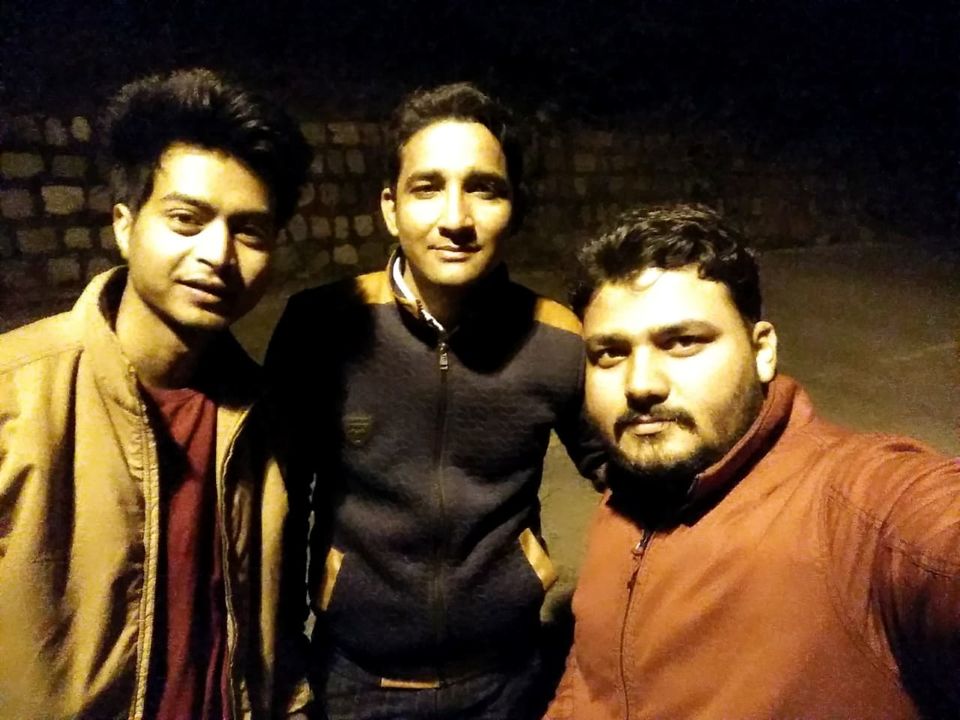 Day -3 (Visit local Rishikesh)
Today we have planned for local so we enjoyed Ram Jhula (It is a famous landmark place in Rishikesh city. It is an iron suspension bridge over holy river Ganga.), Visit again Marine Drive (not to be confused with the one in Mumbai), Triveni Ghat (It is the famous tourist spot is Rishikesh. You can enjoy every day Ganga Aarti) Goa Beach, Rishikesh (The white beach like sand in the place and the Ganges of course, dancing on the sand is why the place is called Goa Beach)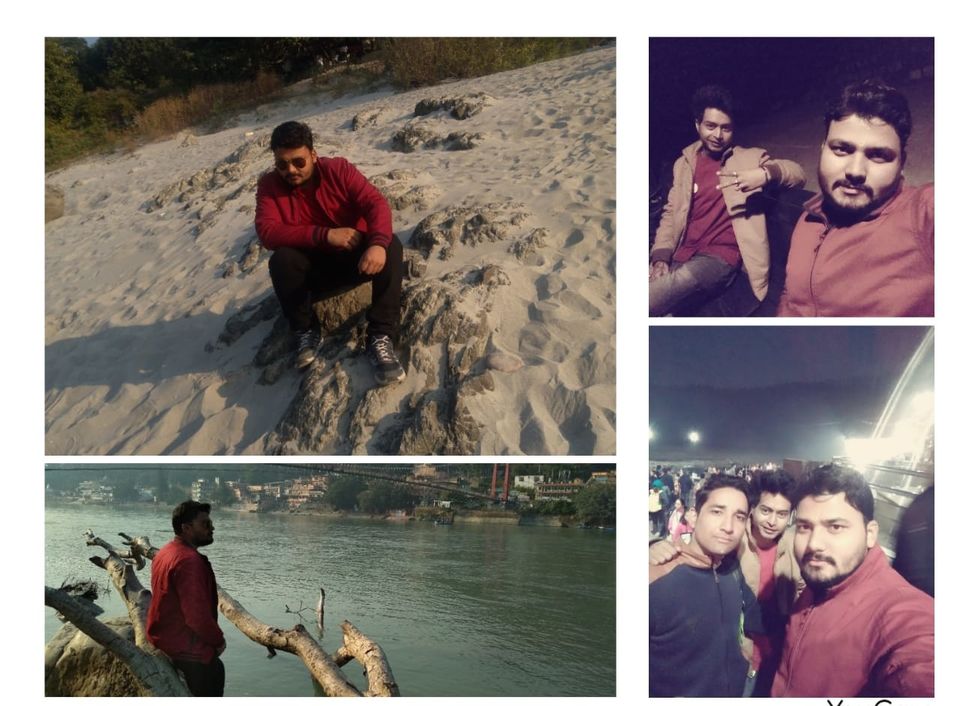 Frequent searches leading to this page:-
rishikesh tour packages, rishikesh weekend getaways, top places to visit in rishikesh, rishikesh tour, best places to visit in rishikesh, rishikesh rafting packages