Spending 9 days in Rishikesh for rs. 2800
It was another day where this solo traveler decided to go alone for another trip. This time I decided to go to Rishikesh and no one believes that I spend 9 days in Rishikesh for rs.2800 but that's true.
I live in Chandigarh so I take a bus to Ambala for Rs.35. Then I take the train from Ambala to Rishikesh which costs me Rs.150. After reaching Rishikesh I did hitchhike to Lakshman Jhula because I booked a hostel there to stay. The price for the dorm room there was Rs.200. I reached there around noon. I put all my stuff in my dorm room and went for brunch to Little Budhha. I made friends there too. After lunch, I came back to my dorm. I was looking around so I get to know by the people there that this hostel has a beautiful rooftop(traveller dream hostel). I went to see. It was really beautiful. There was a beautiful sitting arrangement with Indian mattresses over there which takes my heart. And the view from the top was at another level. I sit there for hours for just that view. I met two people there from German and one from Ranchi. We became really good friends.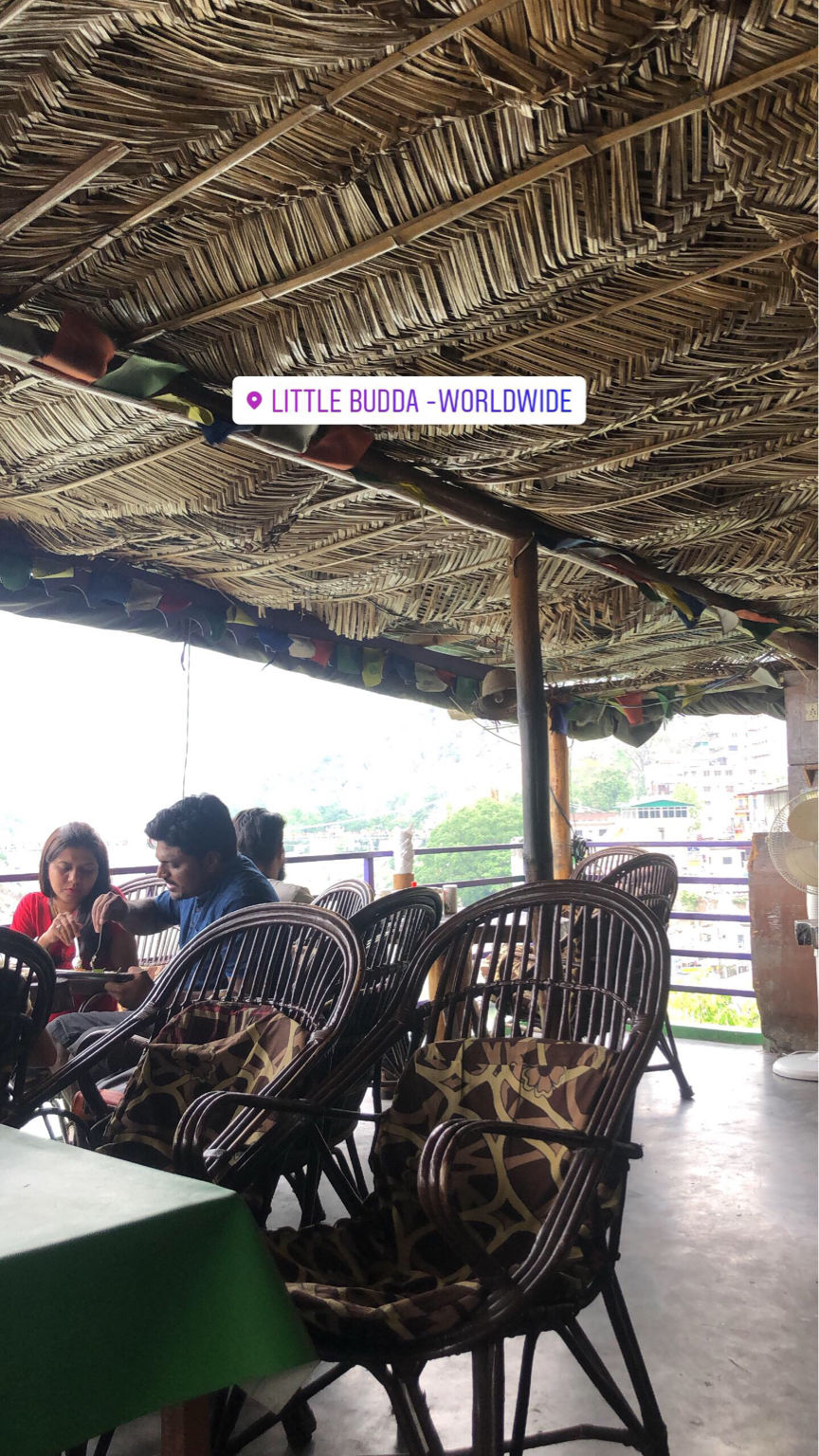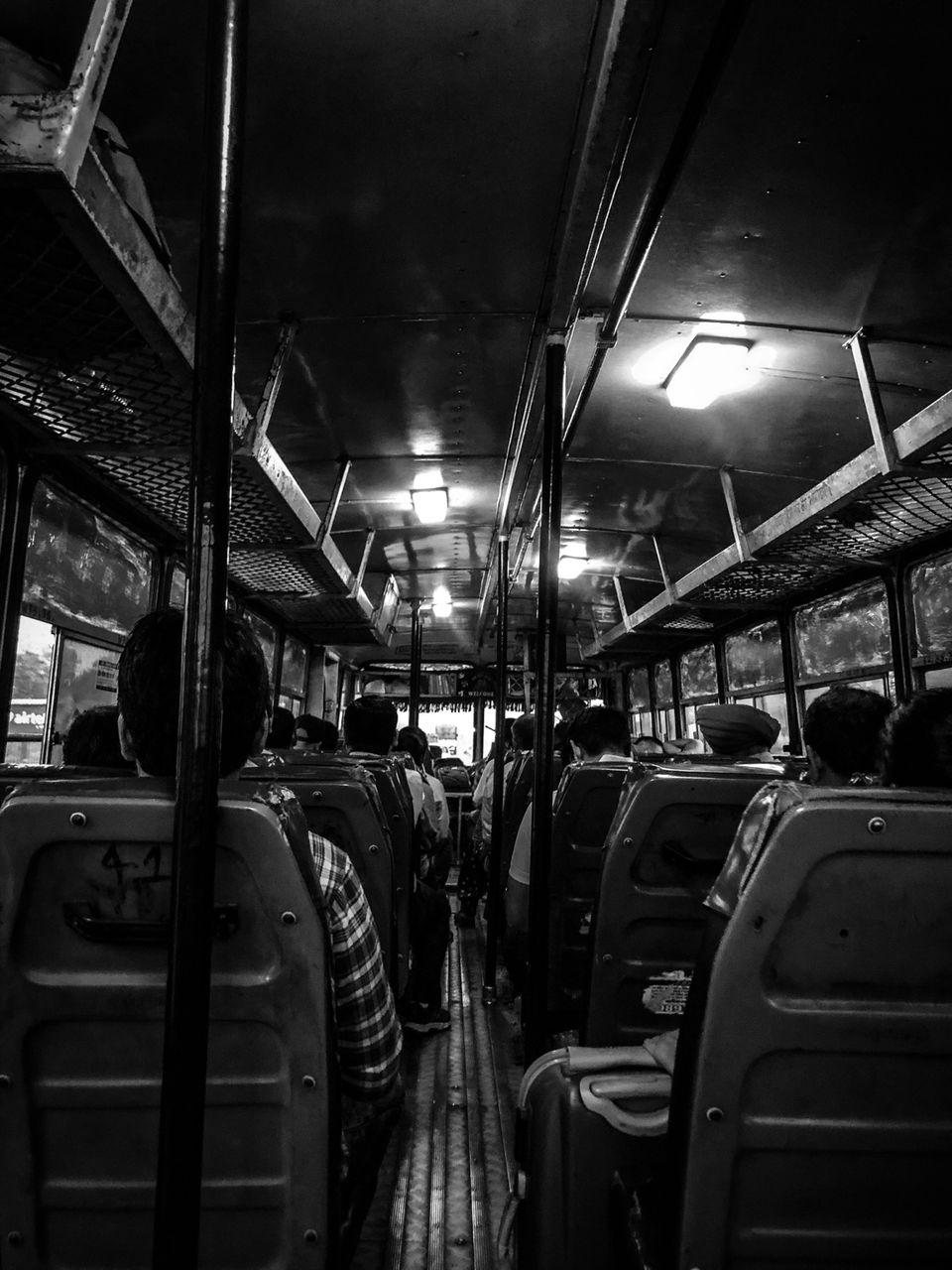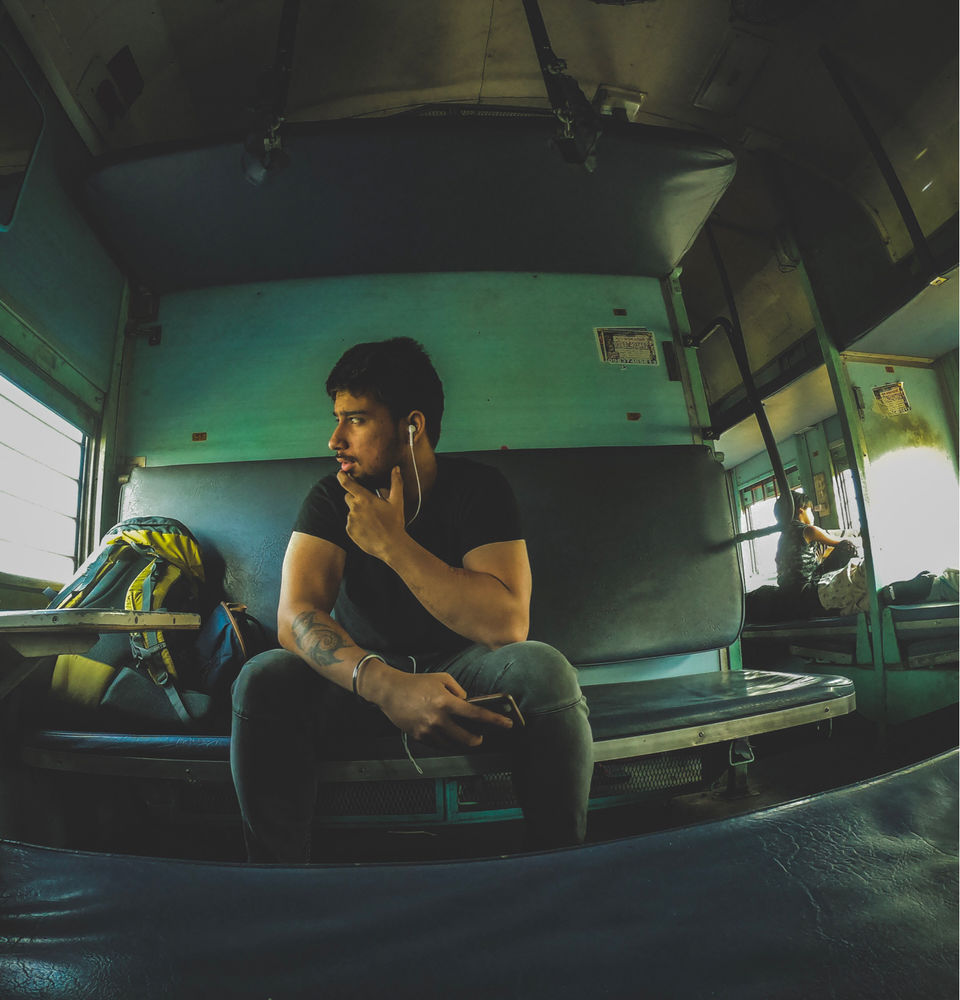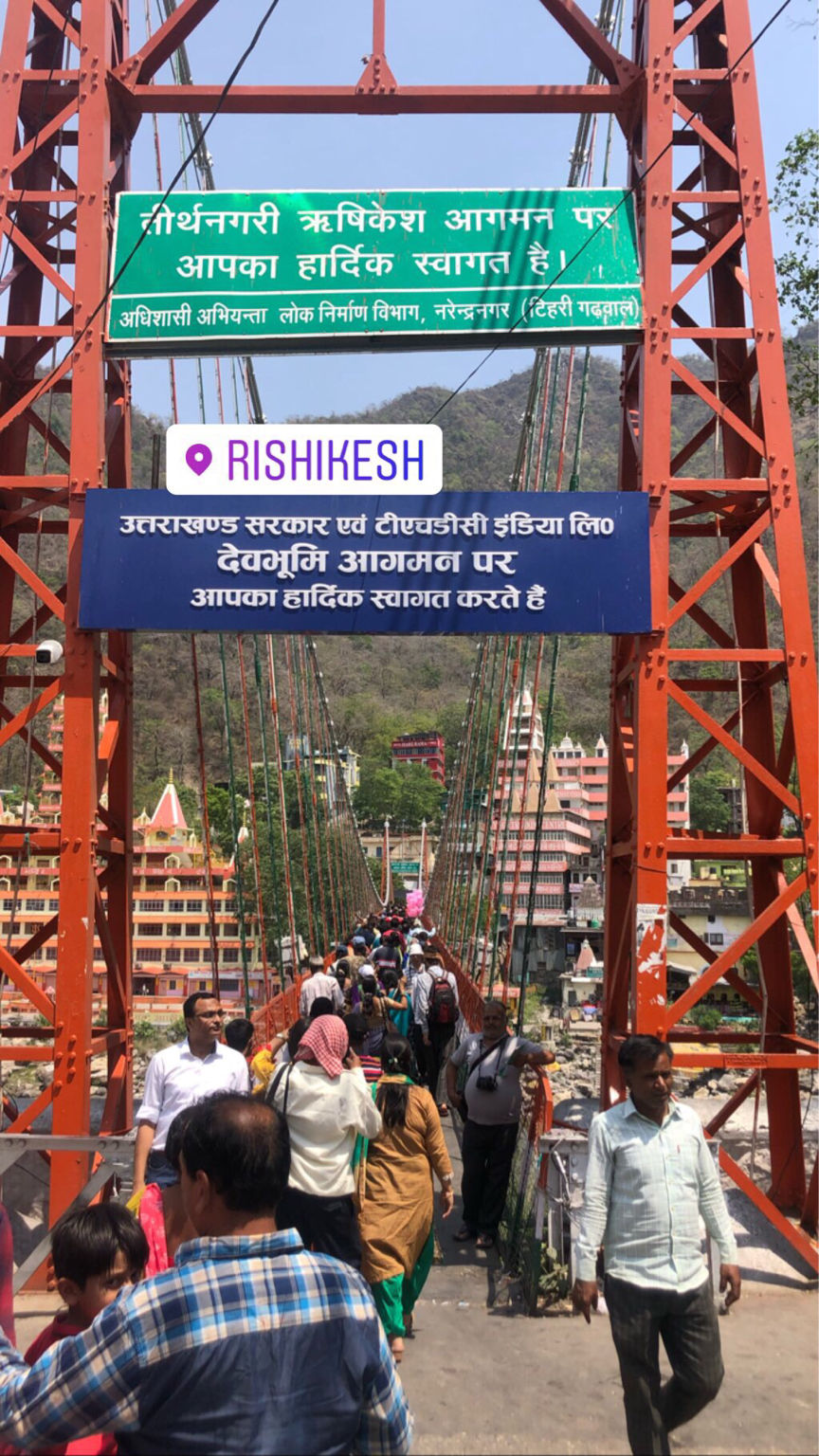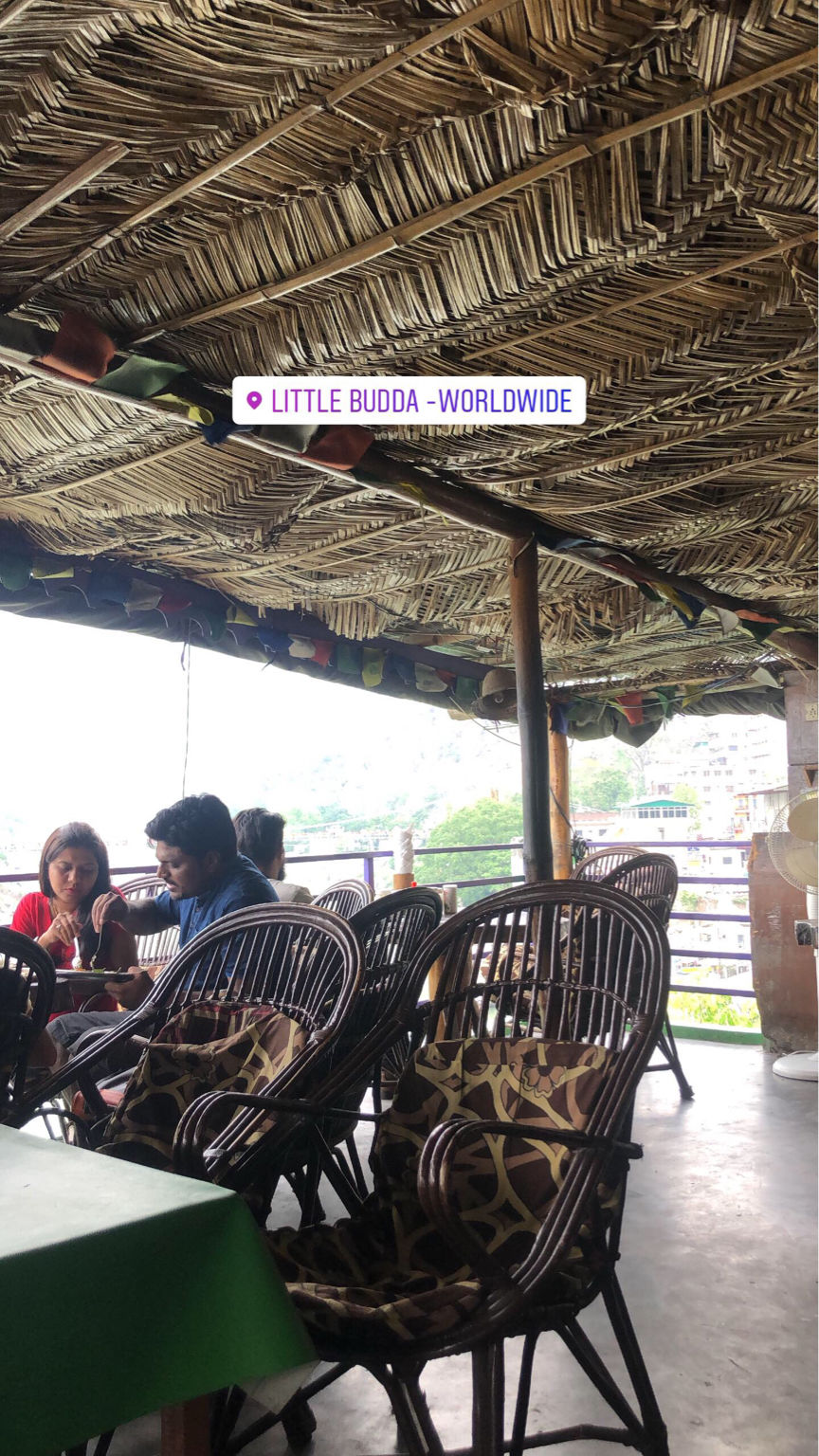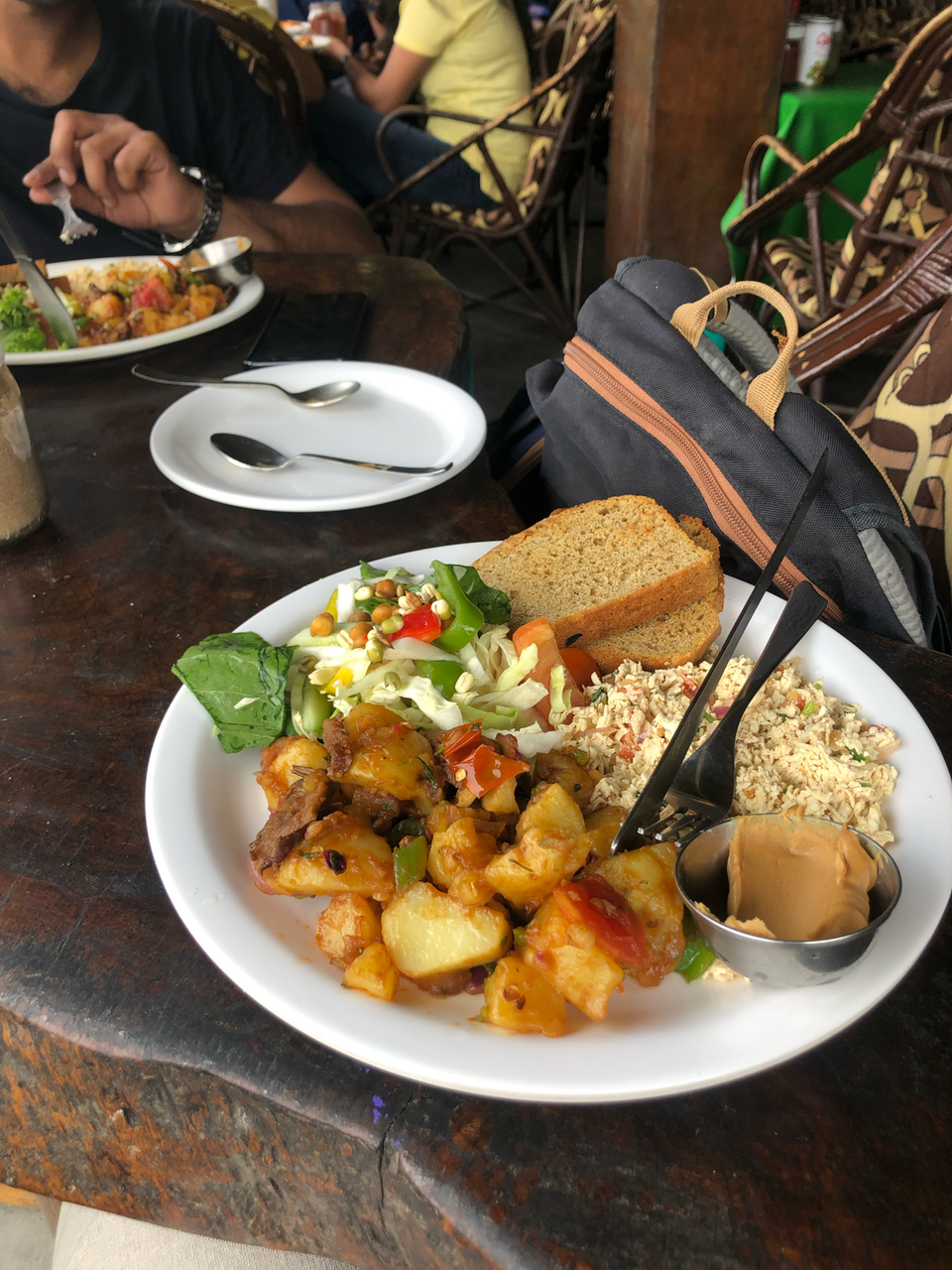 The next day we 3 went to explore the local market. I met two girls from England. We went to the meditation beach together. On that beach, I met a guy named Kunal. He has his place in Rishikesh so he offered me to come to his place and live with him. Well, I usually don't trust people like this but we made a bond that I can't deny. So I went back to my hostel to get my stuff and went to his place.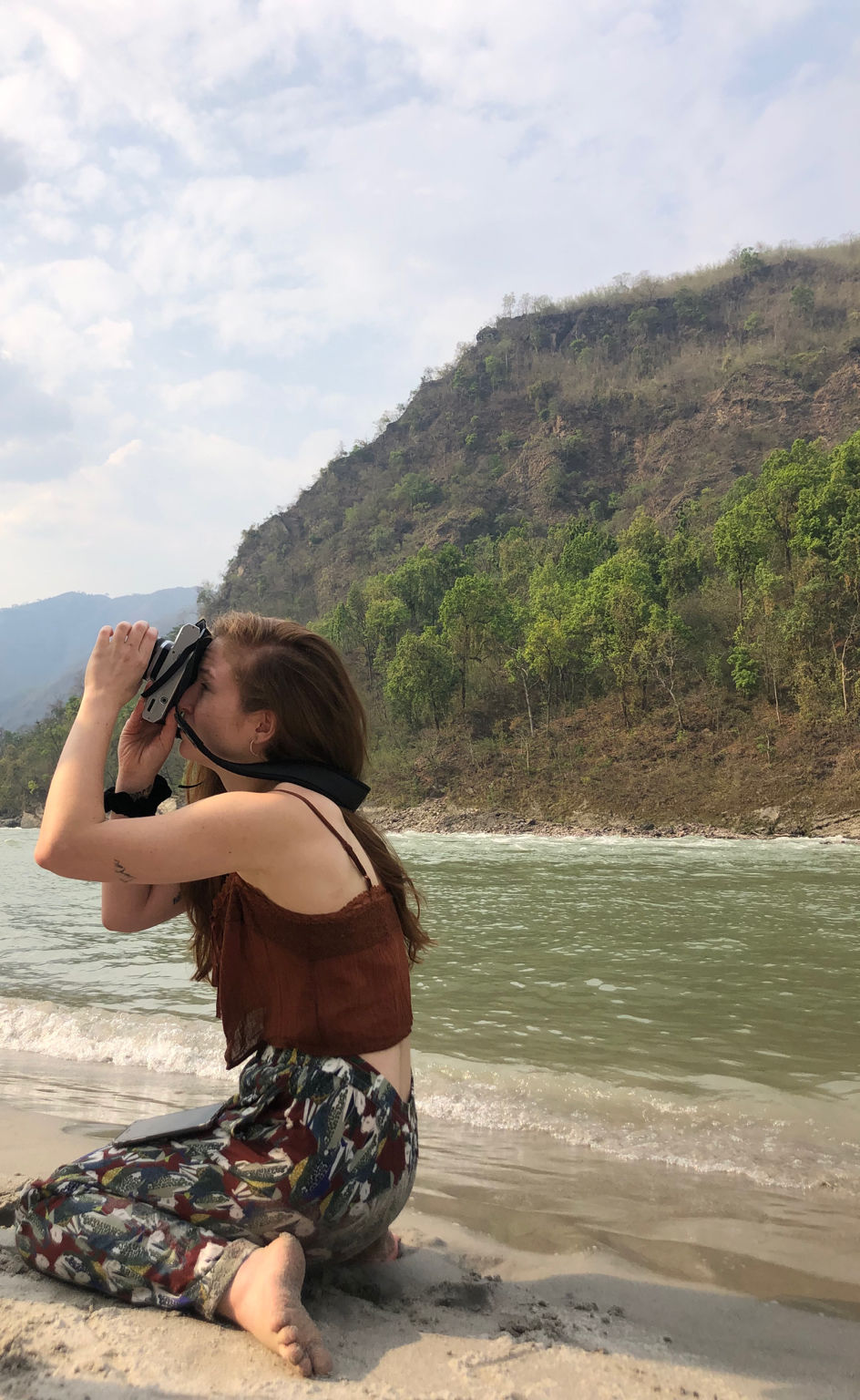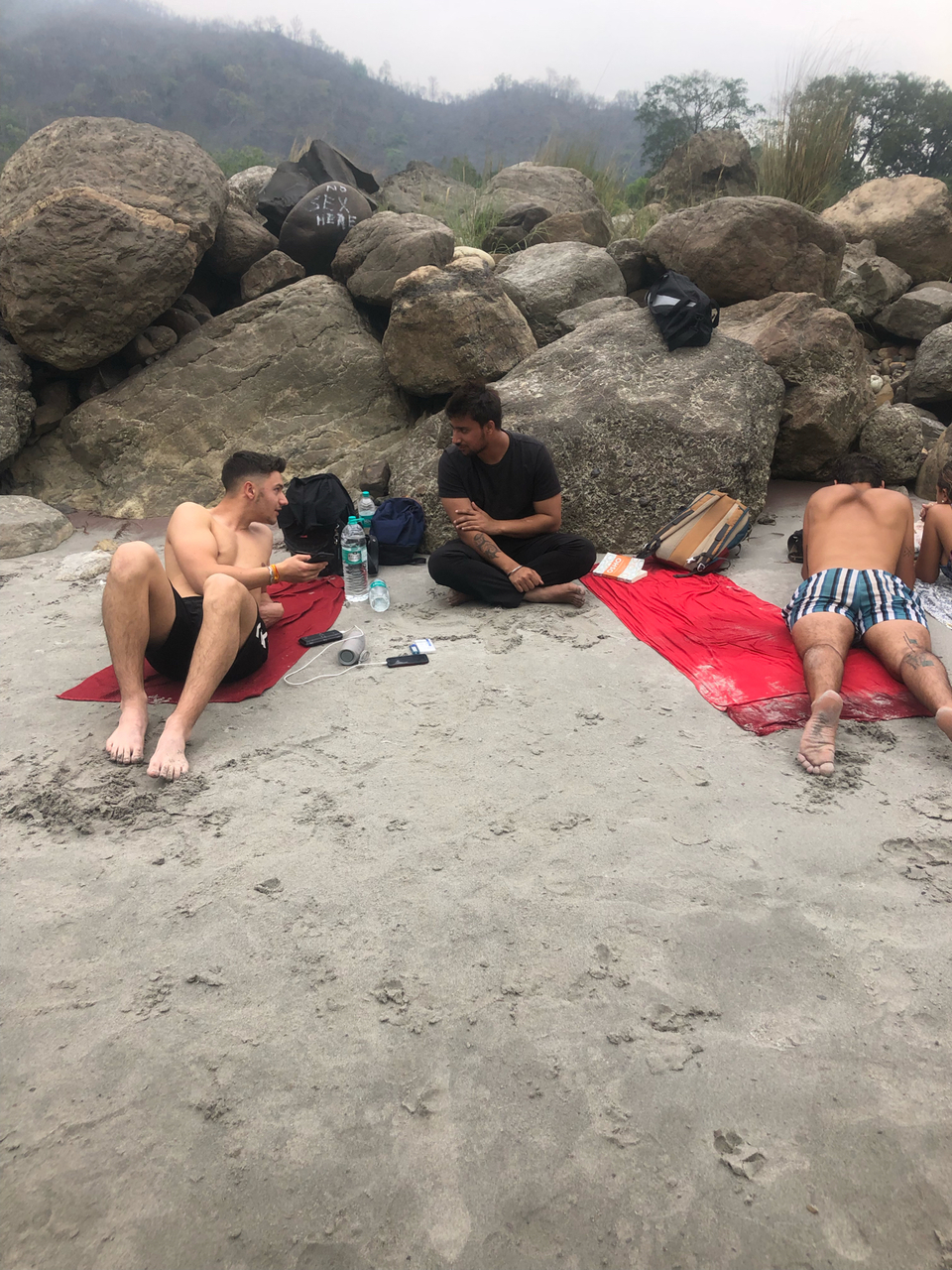 On the 3rd day, our group becomes so big that we all went together to explore places over there. From the cafe's to beaches we went everywhere together. We hang out all day together. We get so comfortable with each other that it starts feeling like a family to me.
It was the 4th day and the warmest day there. We were not in the mood to go anywhere in that weather and we decided to stay back at home (hostel) all day. But as we are travelers so we can't stay at a place the whole day so in the evening we went to Ram Jhula to see the Aarti or Puja there. It was so rushed there that it was difficult for us to reach there but it was a must seen aarti. After that puja ceremony, everyone scatters and goes back to wander around, explore local markets, etc. There was street music which makes us dance. It was like a music festival where all local musicians came which are perfect than the professionals. It is the foreigners who were playing music there. I'm not a theist but I enjoyed this experience.
On the 5th day, one of my friends told us about Yoga classes there. So we make a plan to go there. It was rs.200 per class. As we reach there I realize that there were people from different countries, different ages, which come there only to learn yoga. That day I realized the importance of Yoga and how people from different countries worship it. On coming back we met an Aghori baba who told us about a secret place here. He told us that a few people know about this so you won't find a rush there. We were so excited to go there that we spend the rest of our day to shop for that place.
On the 6th day, we finally go to that secret place. That place was so good and I have so many things to say about that place that I decided to do a different blog for that so Wait for my next blog to know about that secret place.
On the 6th day, we finally go to that secret place. That place was so good and I have so many things to say about that place that I decided to do a different blog for that so Wait for my next blog to know about that secret place.
On the 7th day, we all had our plans so we scattered that day. First I went to the Beatle Ashram. Then I go to Little Budhha for lunch. There I met two people one from America, Raman was his Indian name and another was Swedish. His name was Malik. His story was interesting because his father was from Kerela and his mother was Swedish so he was half Indian and half Swedish. He told us about his parent's love story. How amazing is this that two people find each other from different countries. Those two souls who never imagined meeting each other become soul mates. Listening to others stories has become my new hobby these days. While talking we realize how we are connected too. He was a vlogger too so we were connected with the camera. We talked about camera n vlogging and blogging etc and at the end, we planned to make a vlog together in Rishikesh. It was already evening we went back to our places.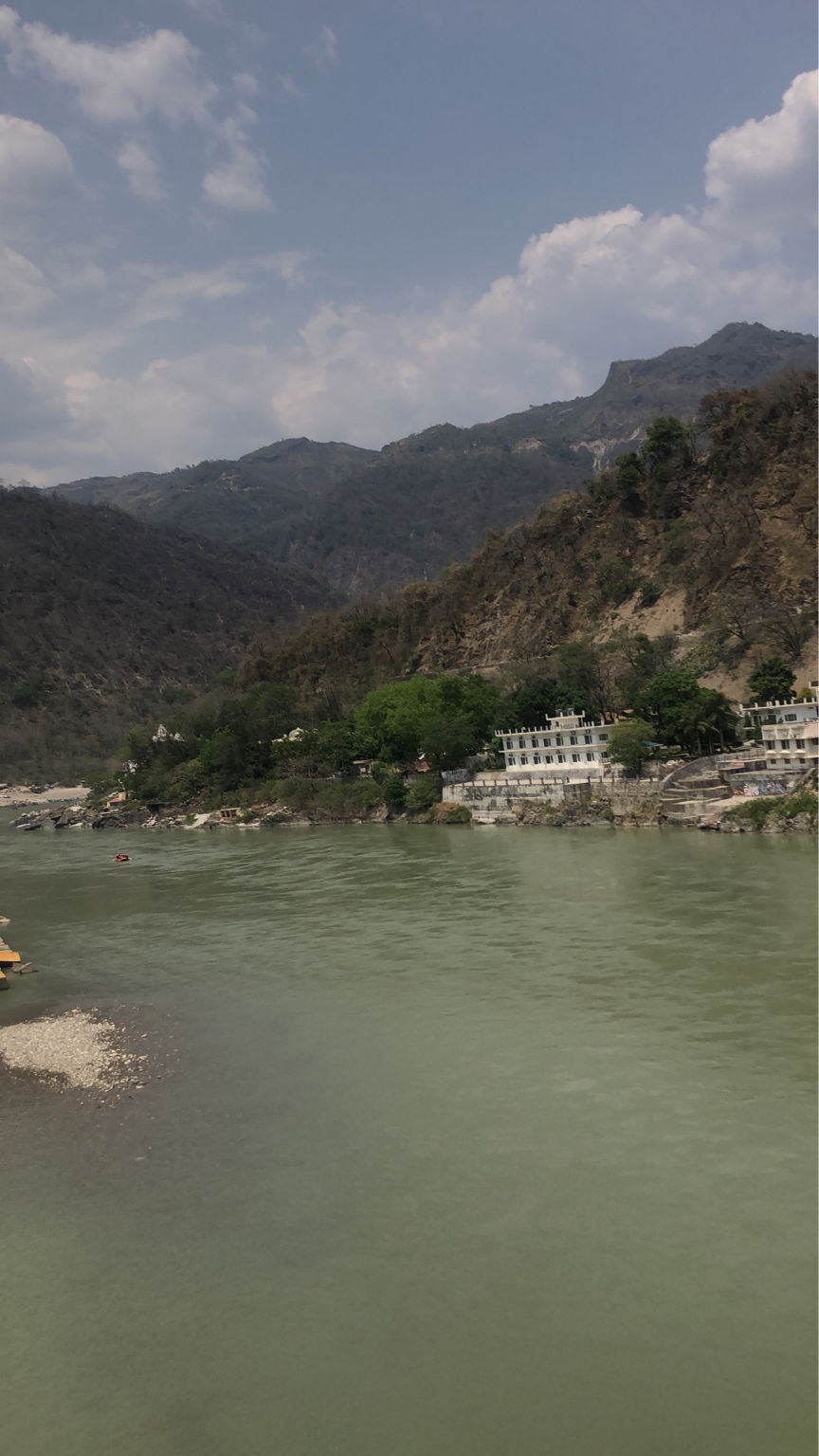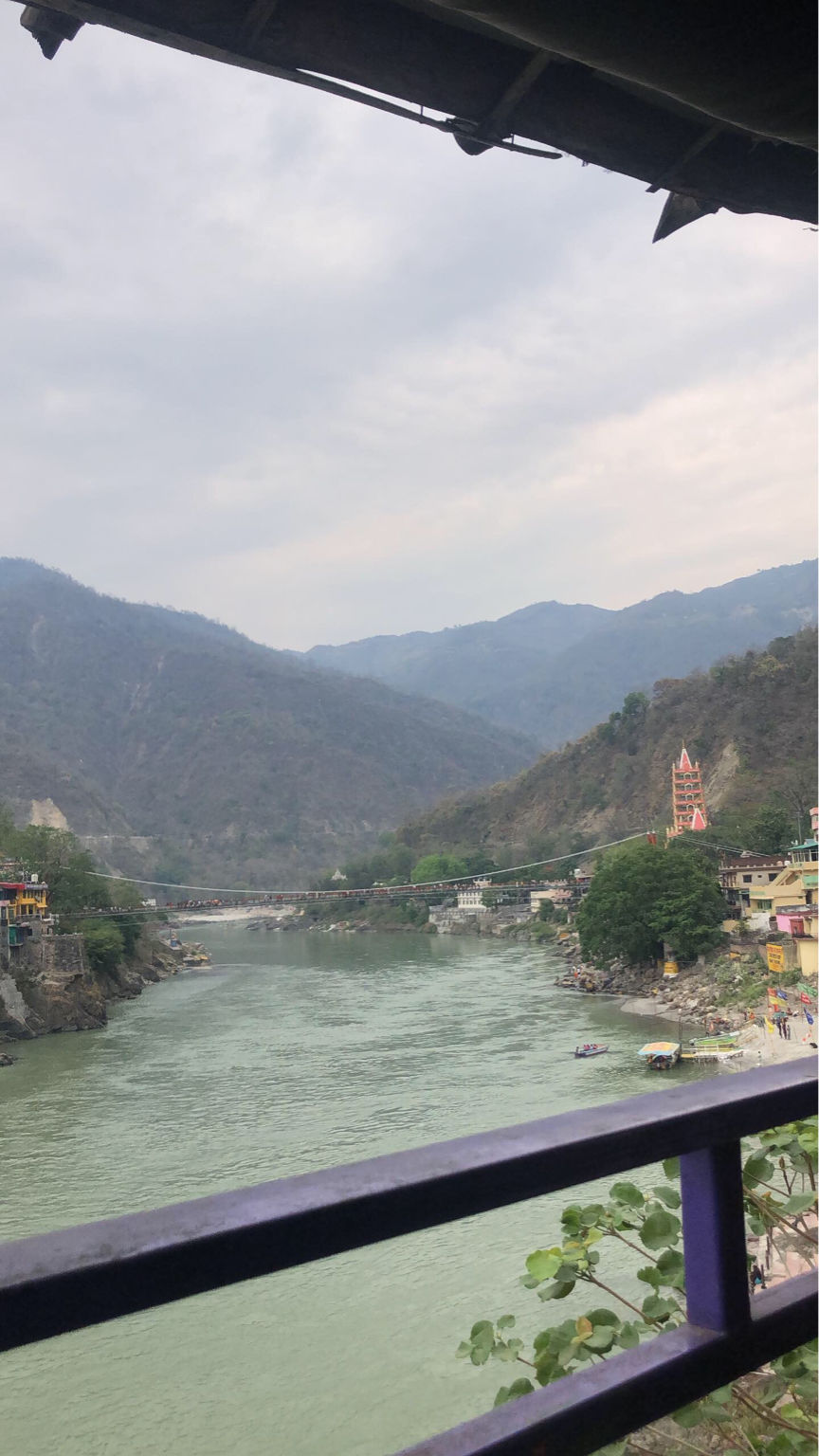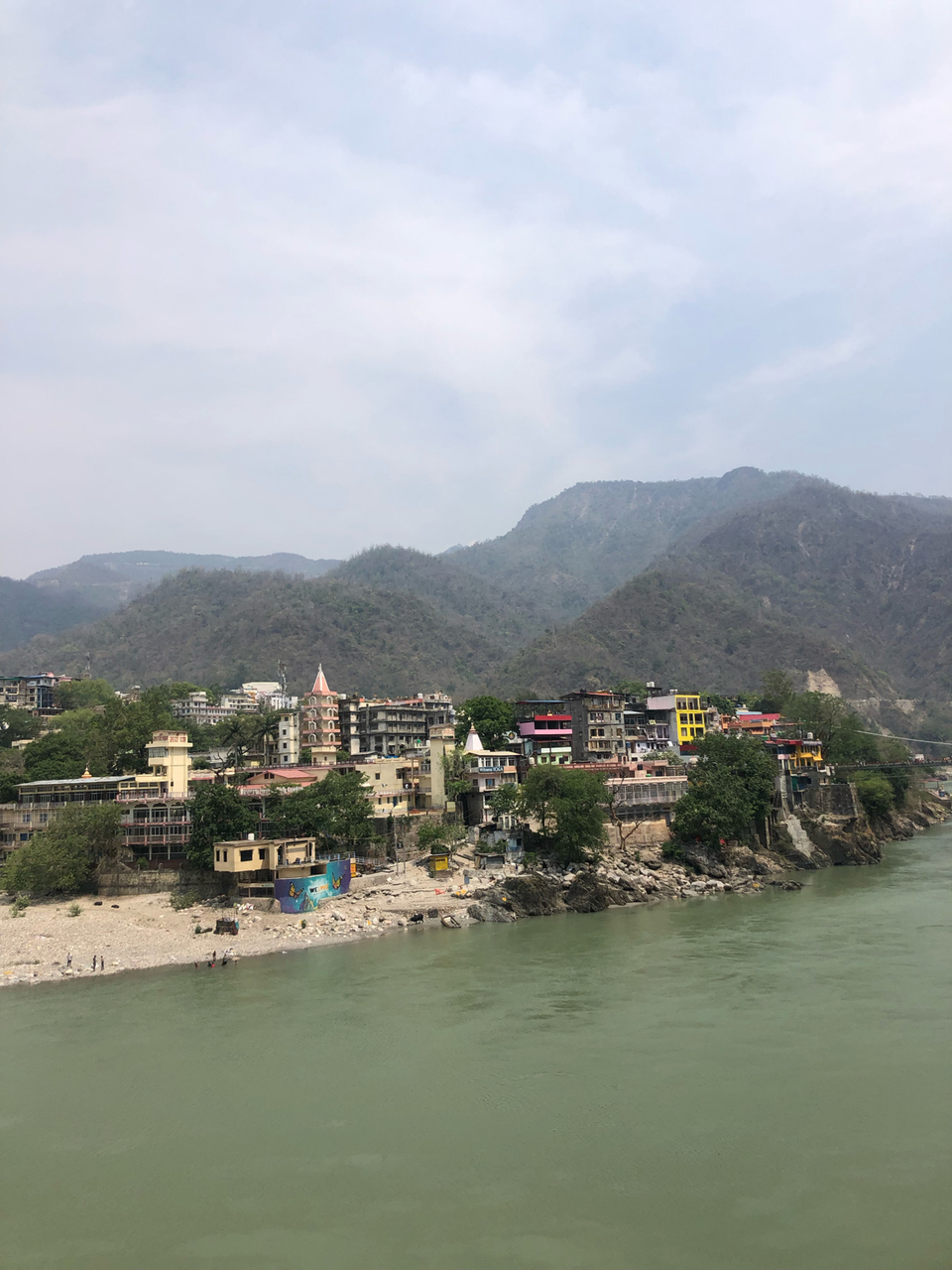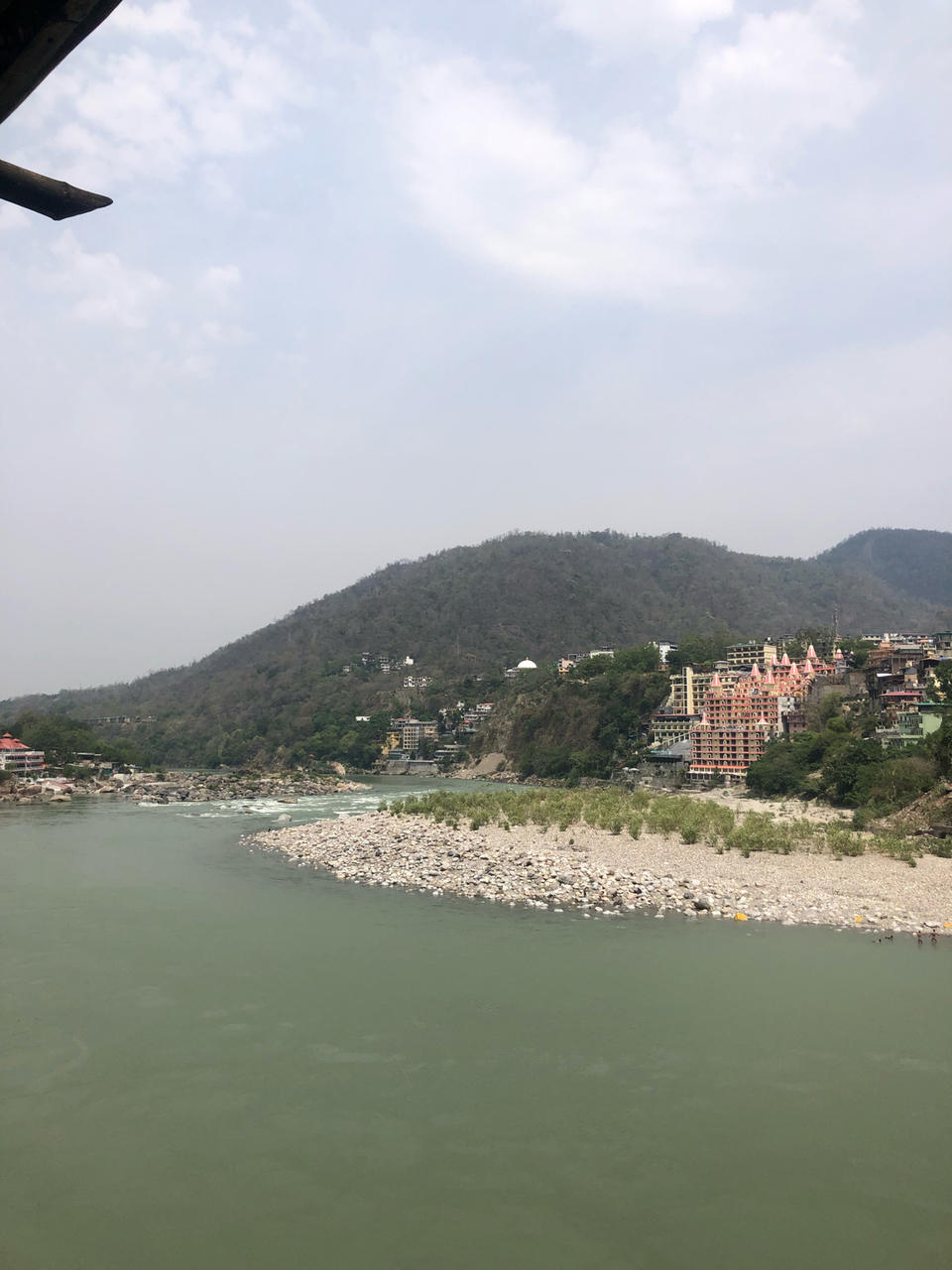 ON the 8th day I, Kunal, Raman, and Malik met. As we planned to vlog together we first went to the Ram Jhula to have the famous smoothie and we did vlogging all day. It was so crowded by the end of the day that we get frustrated and decided to go to a peaceful place. Someone there tells us about Steps café. Not many people go there so it was the best place for us to have some peace there. There we see our vlogs data. It felt so good to us vloggers to capture our memories and share them with people.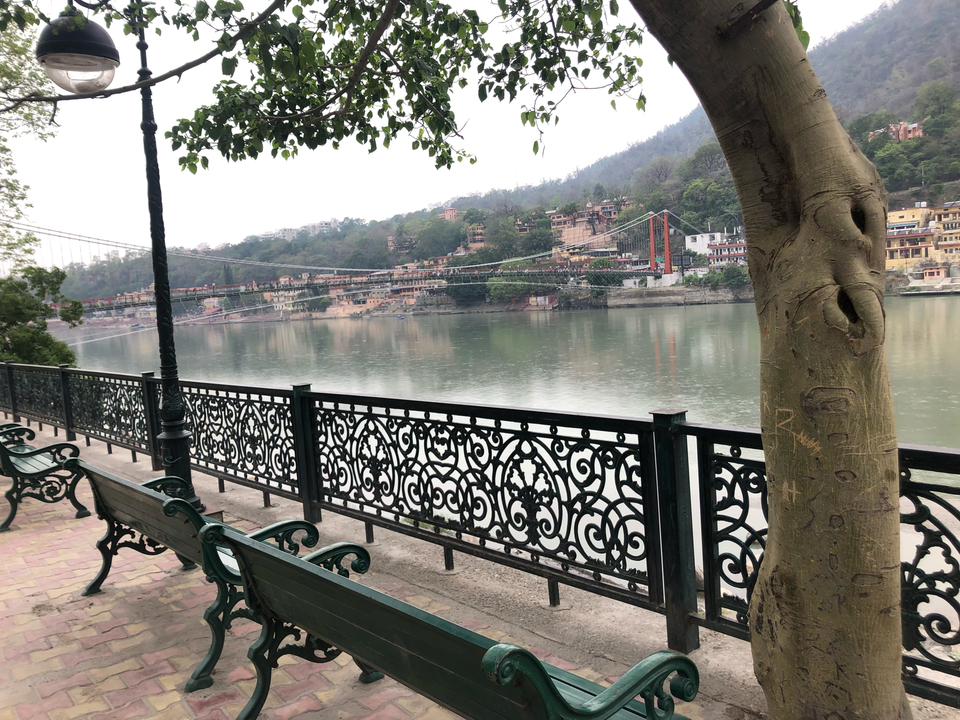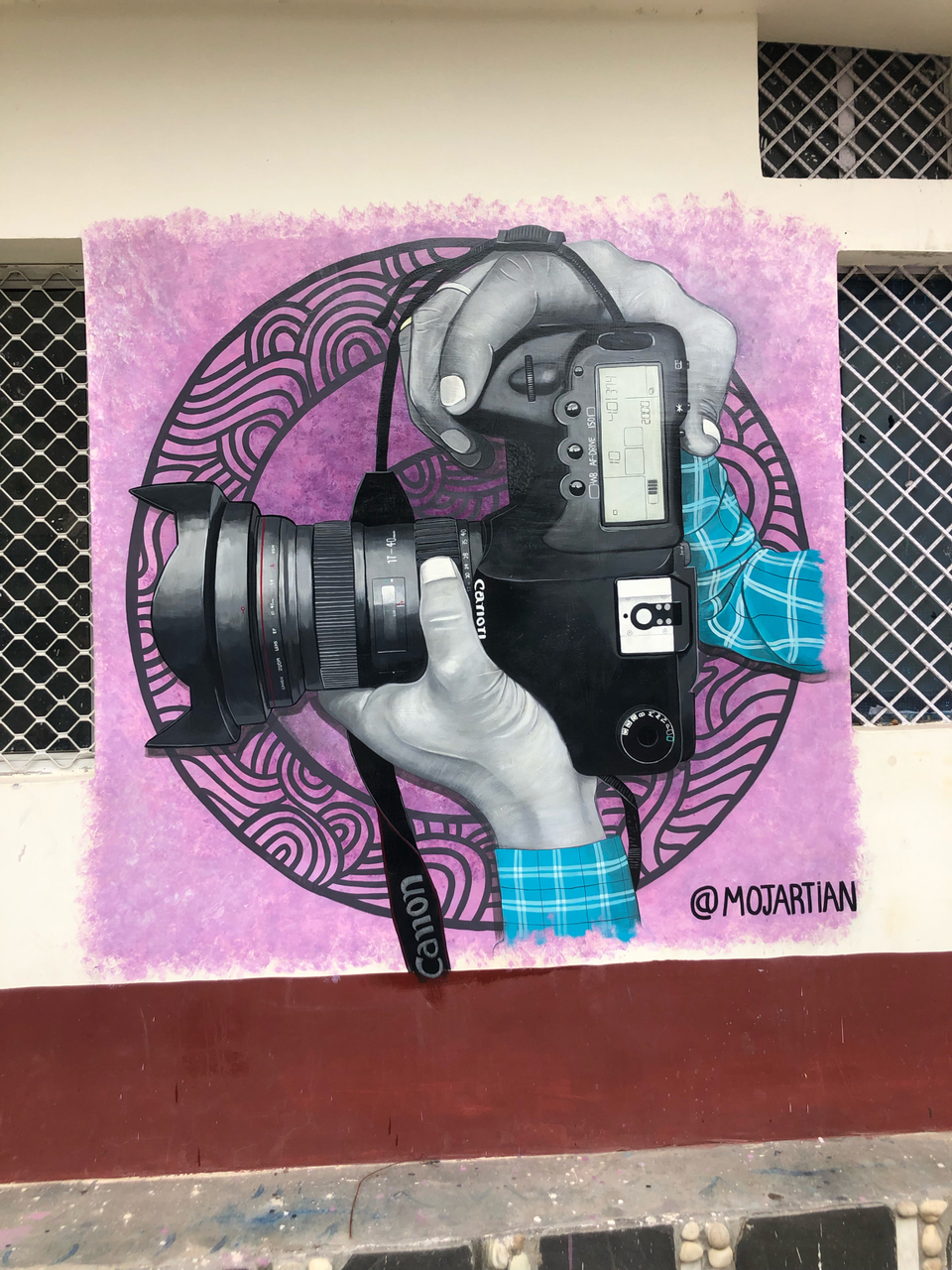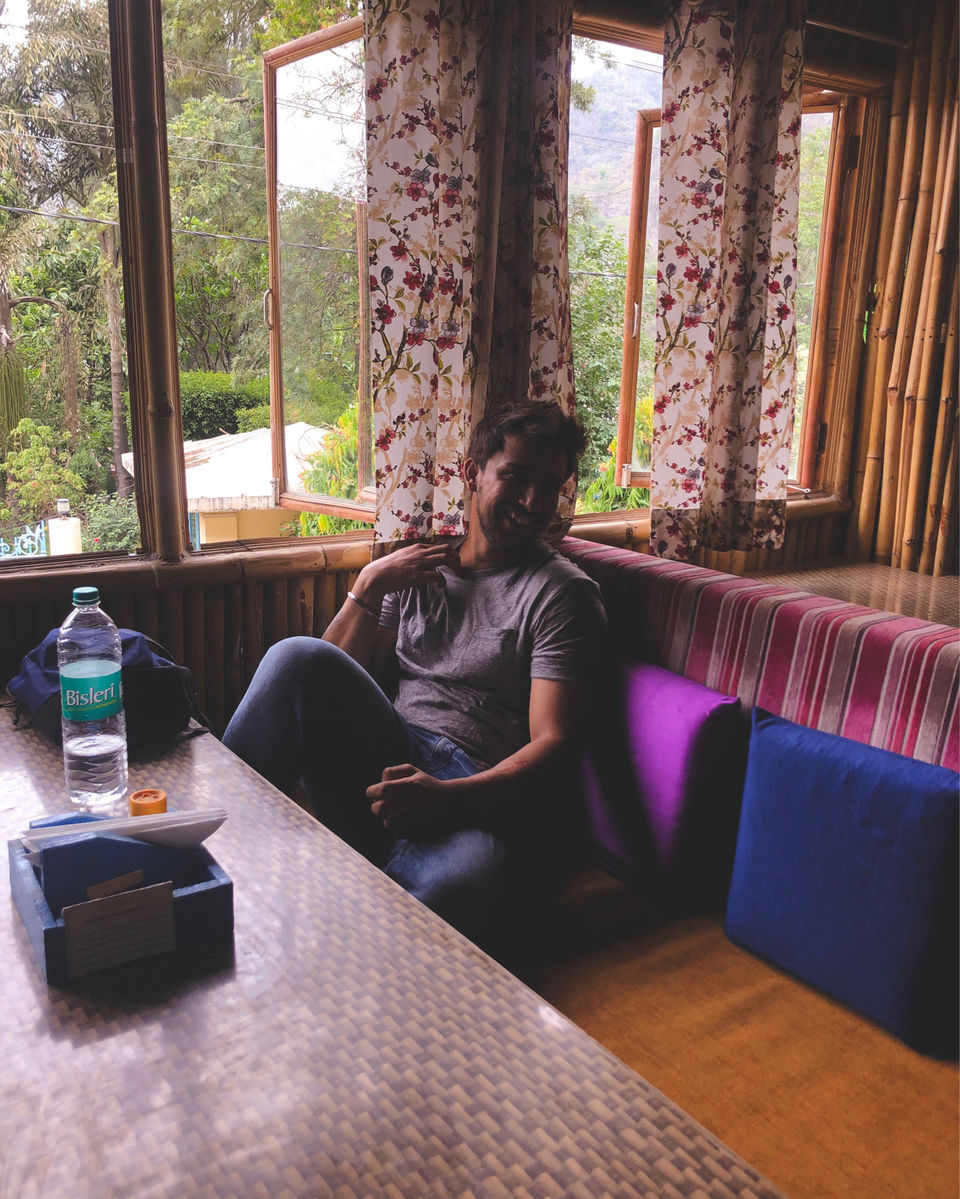 The 9th day was the final day when I was going to come back home. I did breakfast in Kunal's place and came back.