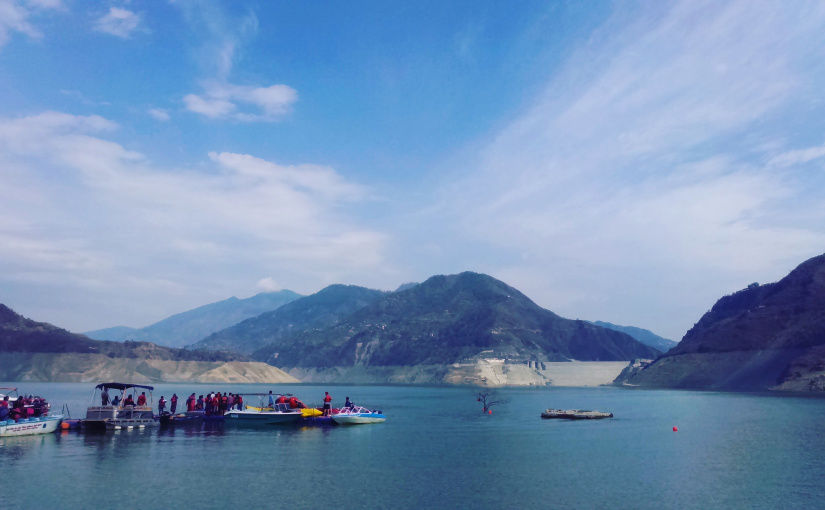 After falling off a steamship or being swept away in a rush of floodwaters, wouldn't you hope for a more leisurely review, an invisible hand turning the pages of an album of photographs- you up on a pony or blowing out candles in a conic hat.
This year i travelled to some of the most amazing places -rishikesh,dhanaulti,tehri,most notably.
Being a student doesn't allow you to roam the world whenever you want. So i planned to travel locally, which does not require airfare and in relative short distance. With three days off, I decided to visit -Rishikesh,Dhanaulti along with Tehri.
I started from delhi early morning and it took me around 4 hours by car to reach rishikesh via NH 58. Rishikesh is a place where tourists mingle happily with backpackers, sadhus and devotees. This is where the foothills of the Himalayas begin. It is known as the 'Gateway to the Garhwal Himalayas.Rishikesh is surrounded by three districts: Tehri Garhwal, Pauri Garhwal and Haridwar. It is approximately 25 km north of the city Haridwar.
Best time to visit Rishikesh is jan,feb,mar,october,nov,dec.
When i entered Rishikesh my plan was to stay in camps rather than staying in hotels
as i am a nature lover so i avoid to stay in hotels, and i was on my way to Brahmpuri, the place famous for camping.
I went to Dream life adventure camp and booked my tent, the camp was located on the banks of river Ganges , the location was picturesque and the views were making me crazy!
As i was tired i took a dip in the river wearing a safety jacket (jacket is important
) and later on went to take a nap, after getting up i unzipped the camp and what is saw was a – kayak and a raft.The view was beautiful.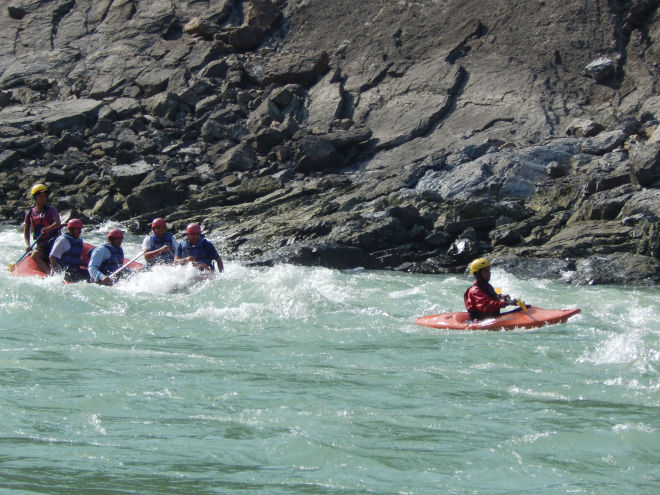 In evening there are various sports activities like football, volleyball or you can play cricket.So the evening was for sports and being a footballer how can i miss the chance of not playing football and that too at the beautiful location, and i finished my evening like this.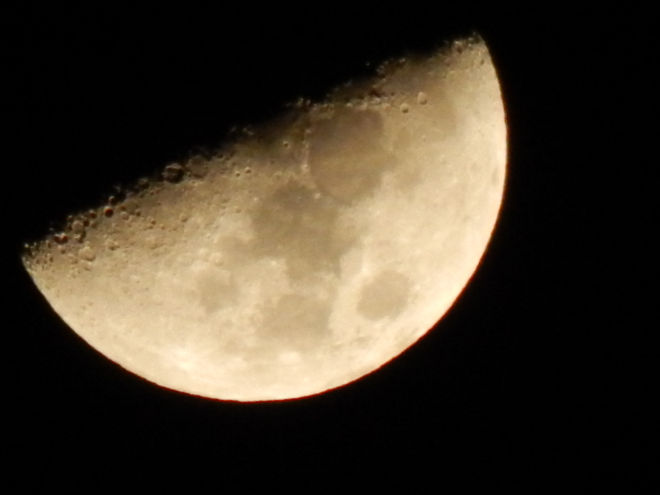 Now comes the beautiful night, the sky was full of stars, moon was clearly visible hearing the flow of water, this was something that one should experience. Later, there was a bonfire set up and everyone was joining , the surroundings was getting better. We enjoyed a lot, danced a lot, played a lot and finally said Good Night and we were off to our camps.
So the camp life was over and next day was for Dhanaulti.
It was a 3 hour drive to Dhanaulti.
Dhanaulti is situated at an altitude of 2286 m, and is known for its quiet environs amidst the alpine forests of Deodar, Rhododendron and Oak.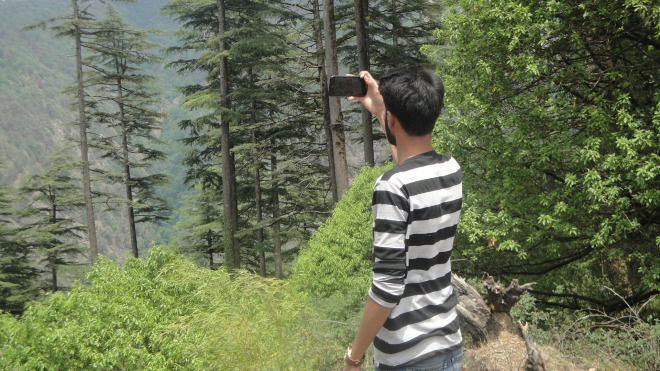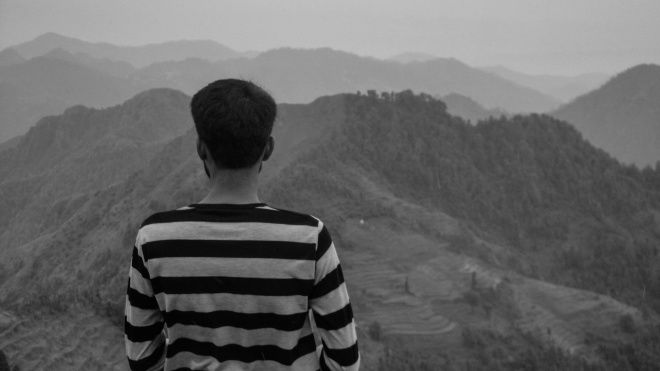 CLIMATE AT DHANAULTI: The summer temperatures in the town, range from 30 °C to 35.5 °C, while winter temperatures remain between 7 °C and -1 °C.
I enjoyed a lot here took many photos and now i was on my way to Tehri the most awaited place. Tehri is at a distance of 50 km from Dhanaulti and it took me 1hr 40mins to reach there. The road leading to Tehri was just beautiful, i took so many photos and i remember when my camera displayed SD CARD FULL! (haha).
I reached there and what i saw was this
When i first saw this lake i was like oh WOW! and i was thinking to settle here but being 18 y.o the idea wasn't so cool so i dropped it and i started enjoying every single thing here. Believe me this place was soo beautiful.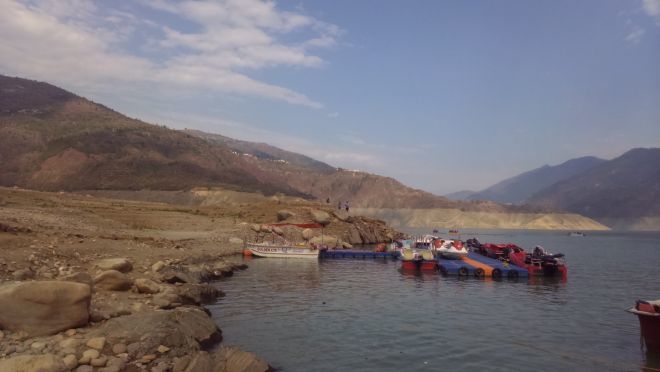 Tehri is also famous for water sports activities like canoeing,river-rafting,paragliding and kayaking.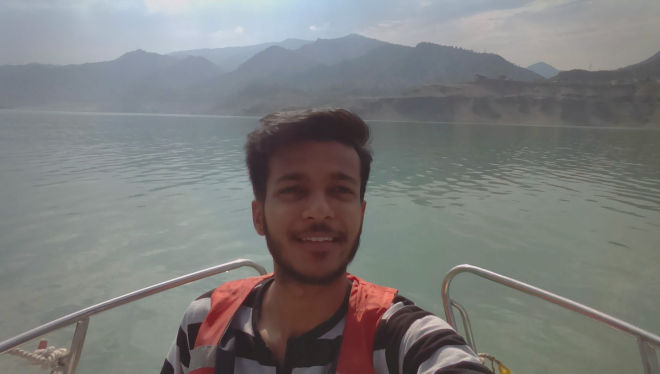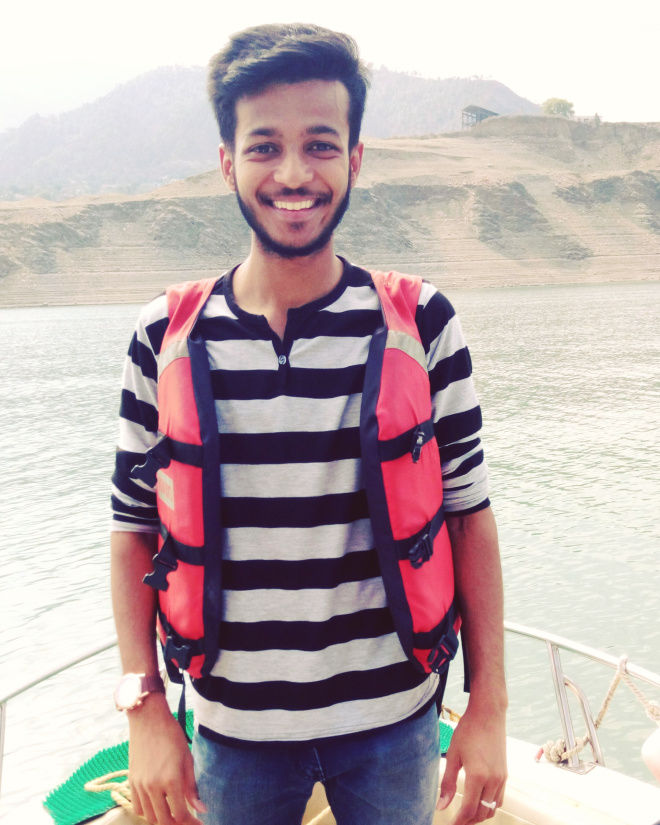 After spending 5 hours here it was time to get back but seriously i was not feeling good when i was leaving this place as the place was beautifullllll.
So later in the evening i went back to rishikesh booked a camp for one night and next day i was on my way to HOME!
THE MEMORIES WILL LAST A LIFETIME!