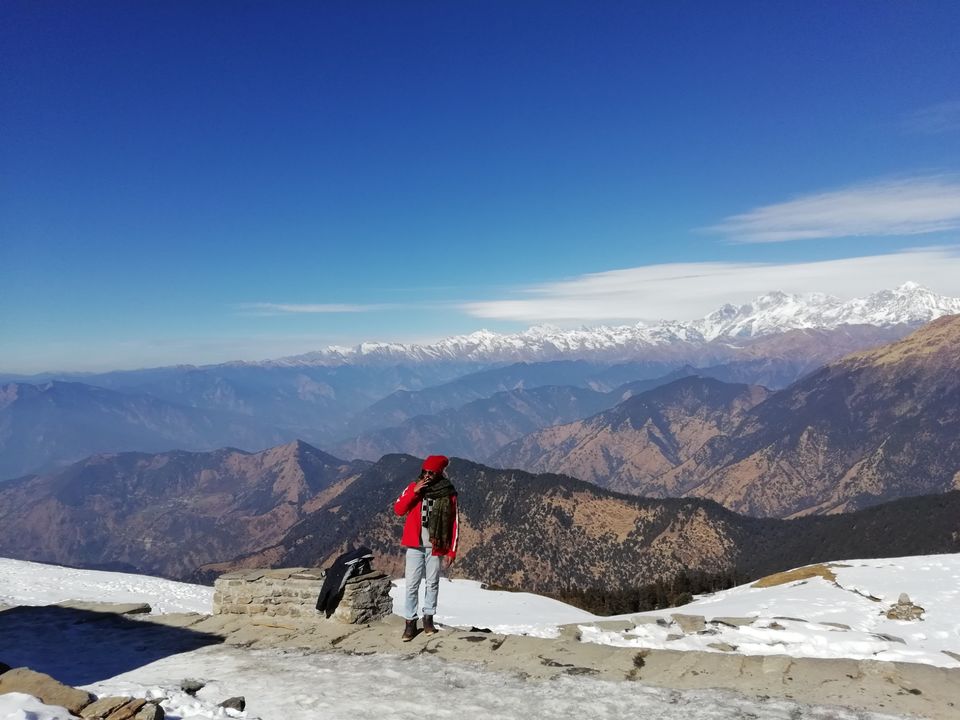 So I basically never ever thought that this would have ever happened. But what I realised after when I was at the point of my being is, "without HIS calling nothing happens." So without getting too much engulfed into the aura-zone right now, getting back to the point why I wanted to write this travel experience of mine. Answer for that is simple... Its within, search for self.
This trip started from Noida, UP, India at 6:45am. Through many villages, highways, undergconstructed roads, toll booths and j's I reached Almora, UK, India at 3pm. Drove all the way up the mountain, I mean 10min beyond Kasar Devi Temple, there is a beautiful place to stay for travel lovers; it's name, 'HOTS (Heart Of Travellers) Hostel.' Welcoming and warm-hearted people, peaceful vibe and amazing views (in morning the snow peaks and at night the clear starry sky stretched up till where one could see), are some of the words which can describe that place for me, but I'm one who always falls short of words when it comes to expressing and explaining.
Since I had a long way to go, I decided to halt that night at HOTS only. Met new happy faces, had some laughs and chats with them, time was good.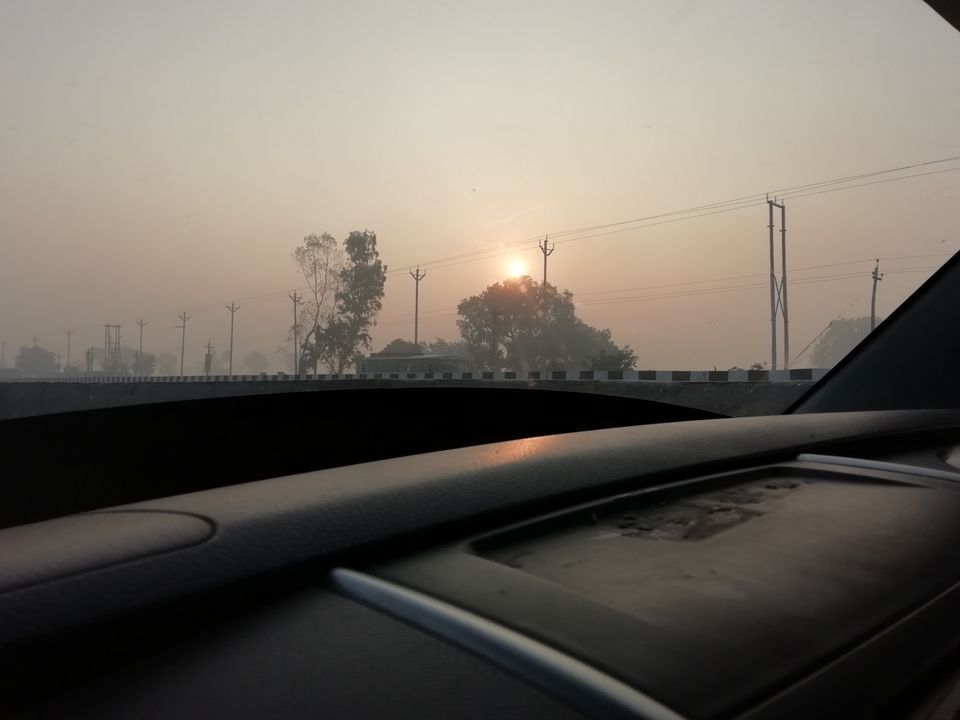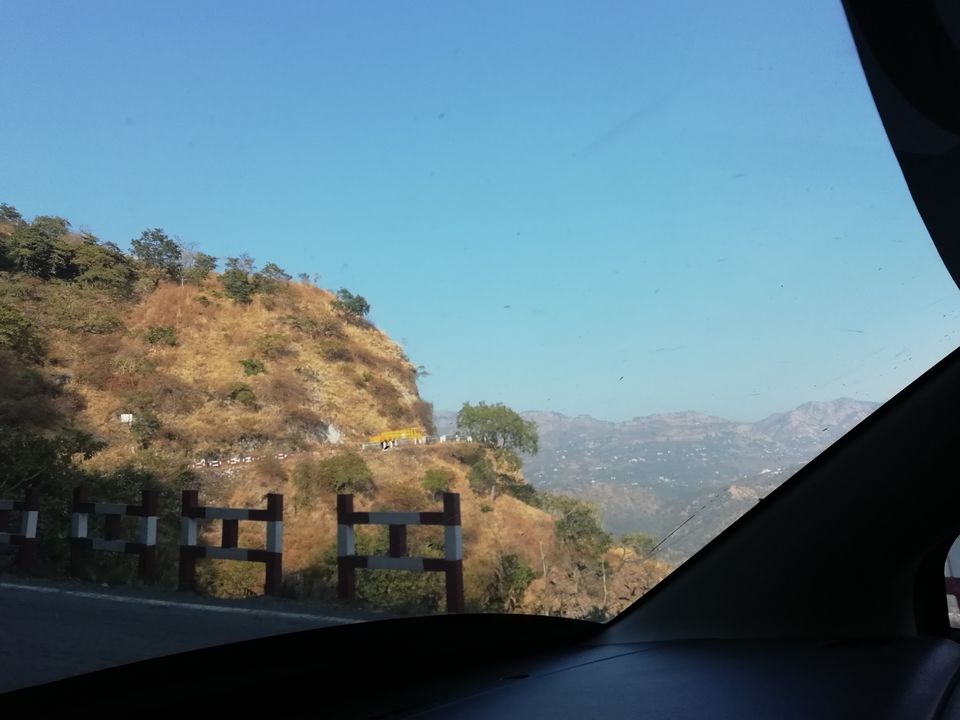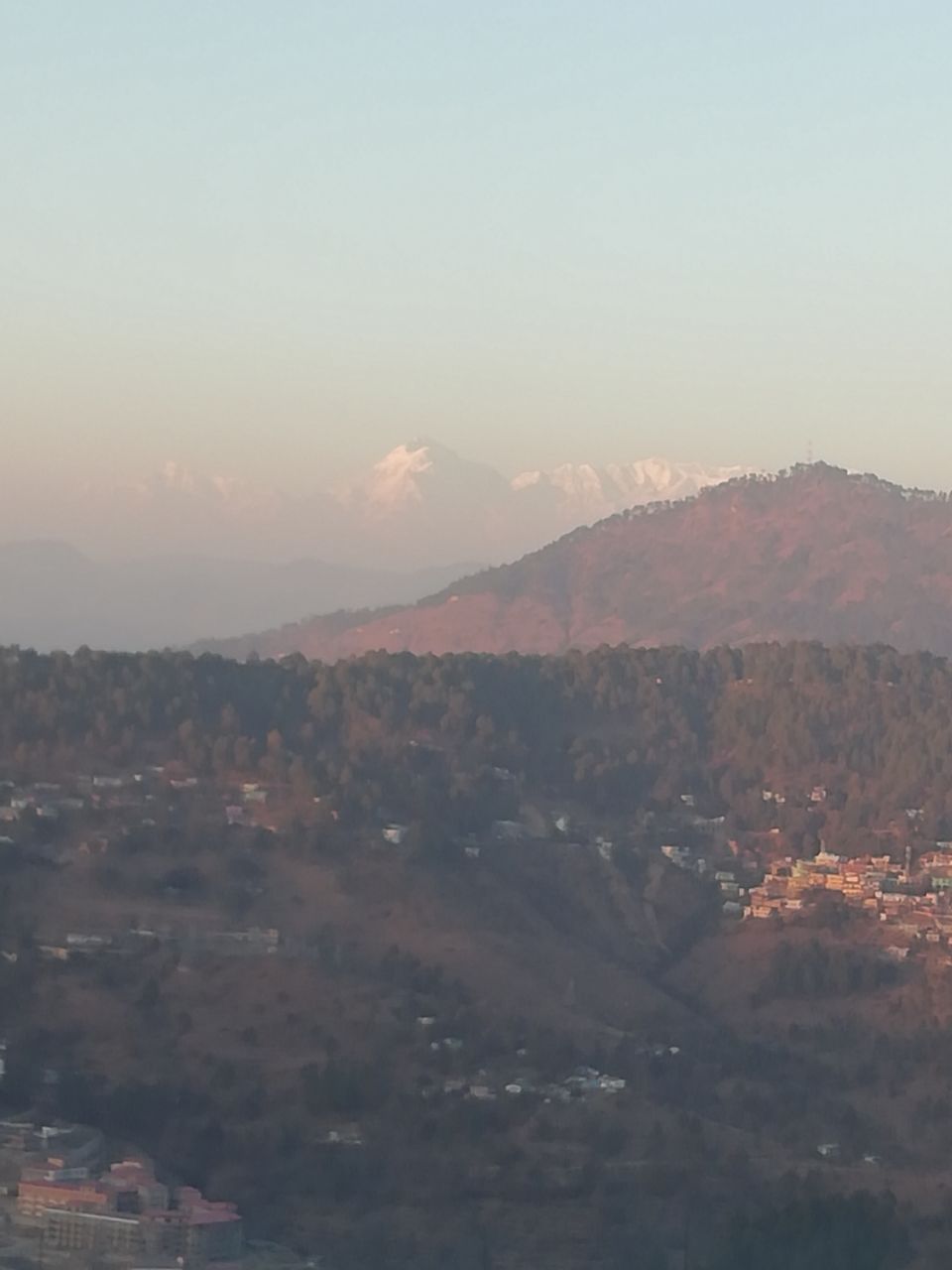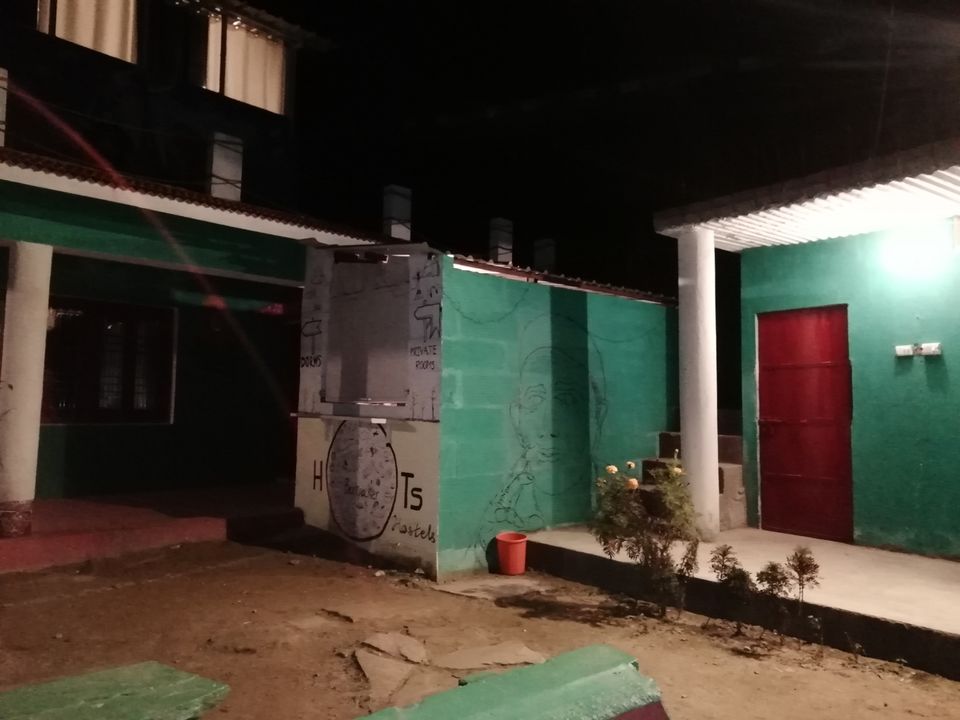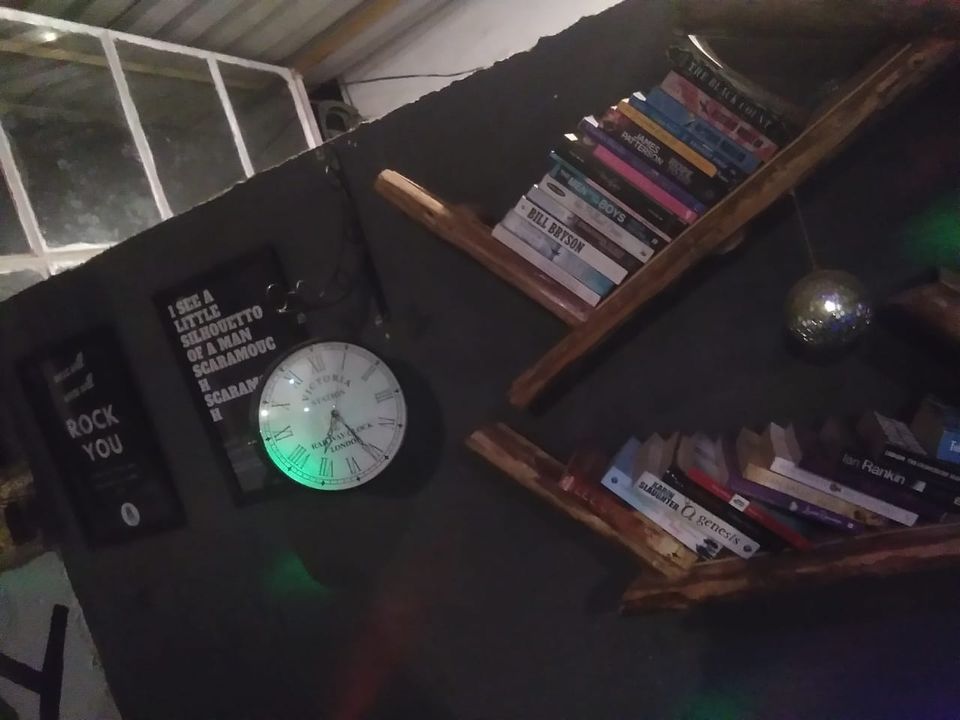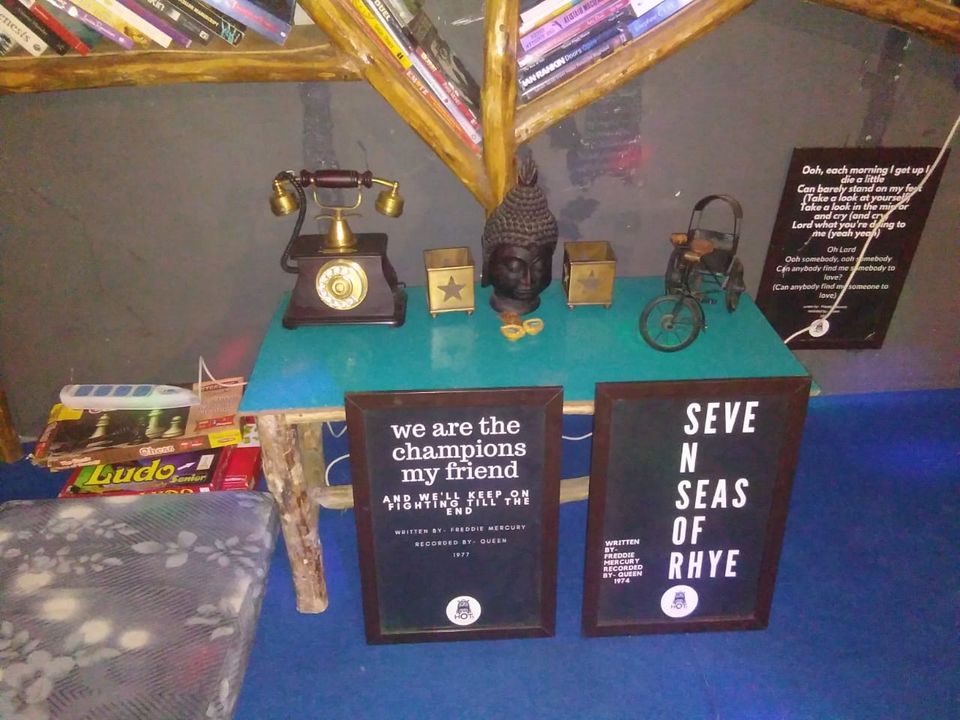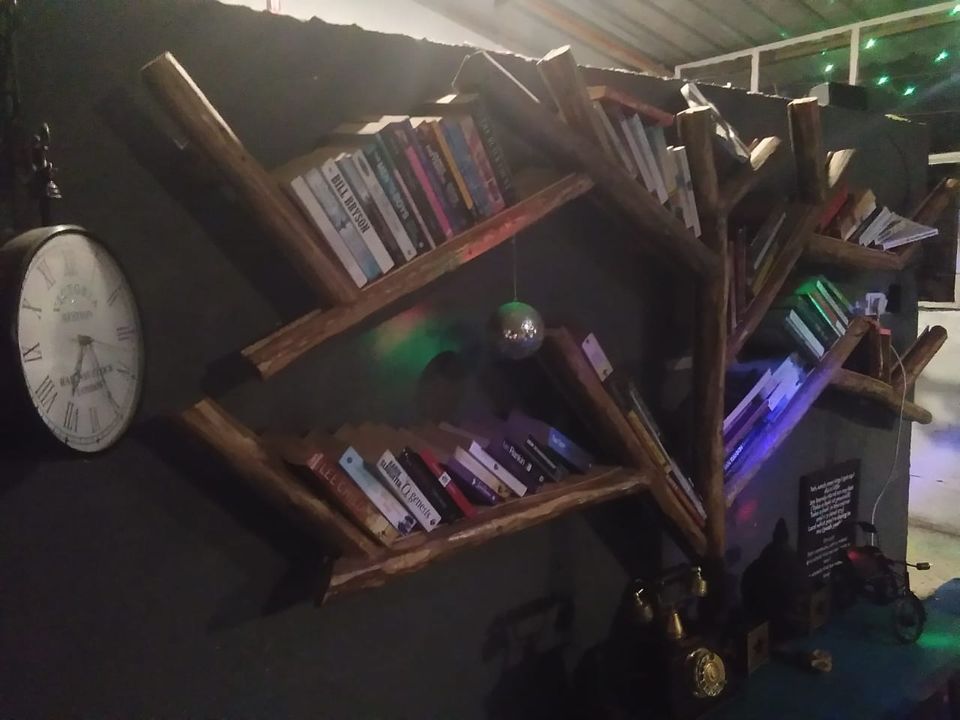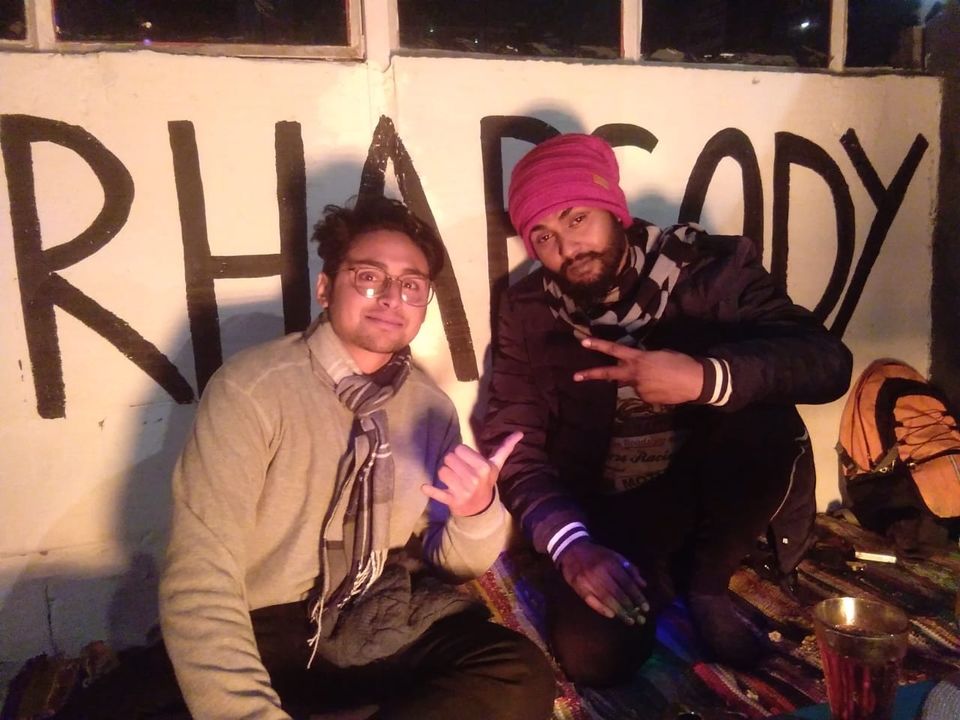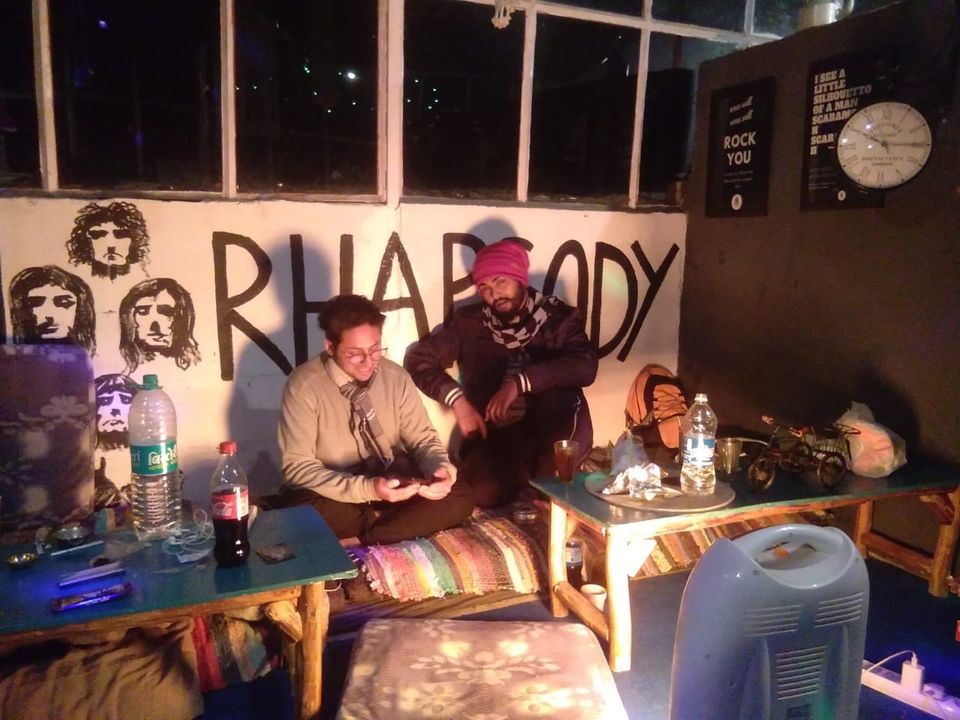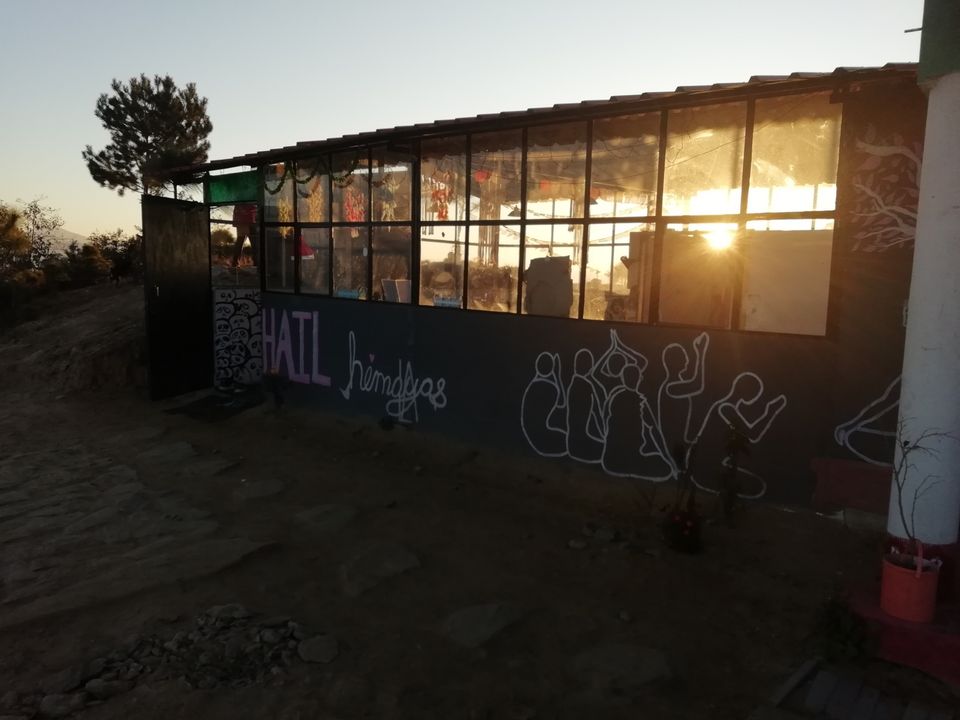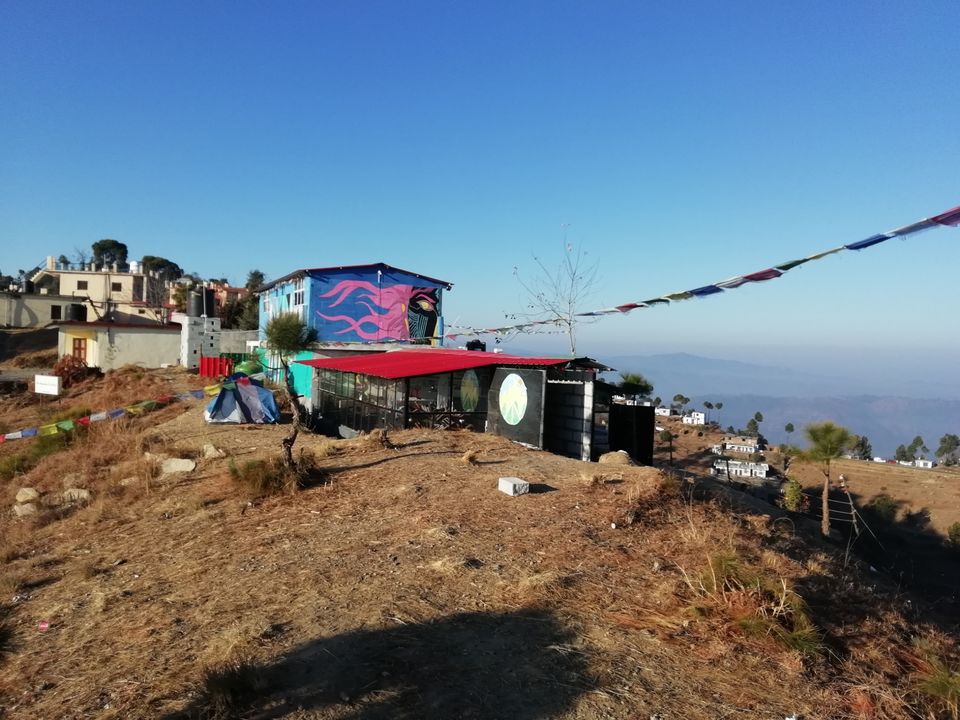 With full of energy, faith, strength and will to reach the place for where I started, I was just about to resume my journey ahead, when I faced my first obstacle. My car was not starting. I thought it might have got sick of the cold and would start up eventually. But then shortly I stepped back into reality and after few inspection, realised that the battery of car is empty and dry like a desert. I was not aware of the fact that one could add normal water (in emergency situation) in replace of battery water.
Now the guy from whom I took this car on rent told me before starting my journey, "Sometimes this car shows issues in starting, need not worry, push it, make it get in motion, and start on 2nd gear." These words came back to me at the very exact moment I needed them, so took some help from locals nearby; closed my eyes, took HIS name, and BOOM, the engine was roaring again like a young cheetah.
This is one of the happiest moments, not only in a trip, but also in the journey of Life, when one overcomes an obstacle. With full of belief and will in self, I had everything planned, calculated and sorted in my head. But, even after all these brainstorming, I just slipped-past the fact, that one cannot outway the plans which HE has already written for each and everyone of us.
So after getting lost in the mountains and coming back to the correct route, crossing few villages and certain bridges, by eve 6:30pm I was only able to reach Karnaprayag, UK, India.
This is a very beautifully situated place, its amidst the mountains, and there is a river too which is flowing in here. The vibe of this place was entirely different; peaceful and calm it was, but at the very same time, it also had a spiritual and religious kinda vibe (might be one could feel something different over there but this is what I felt).
I found a decent lodge to stay there for the night. The night was silent as it is in the mountains, only a difference, I could hear the sound of the flowing river water, and some religious prayers/chanting/aarti going in the nearby temples.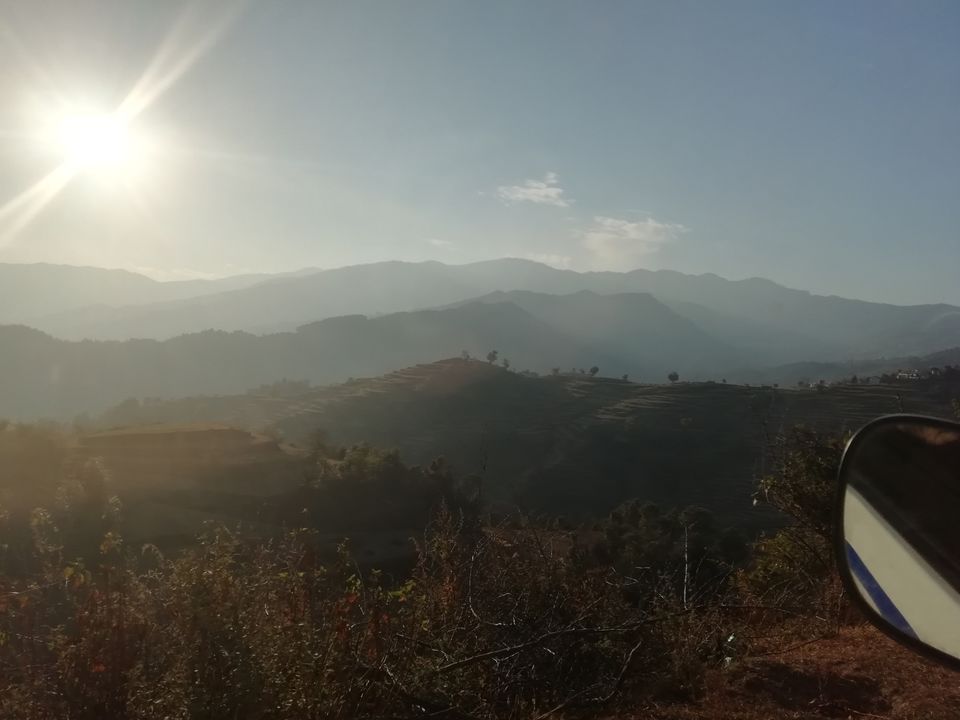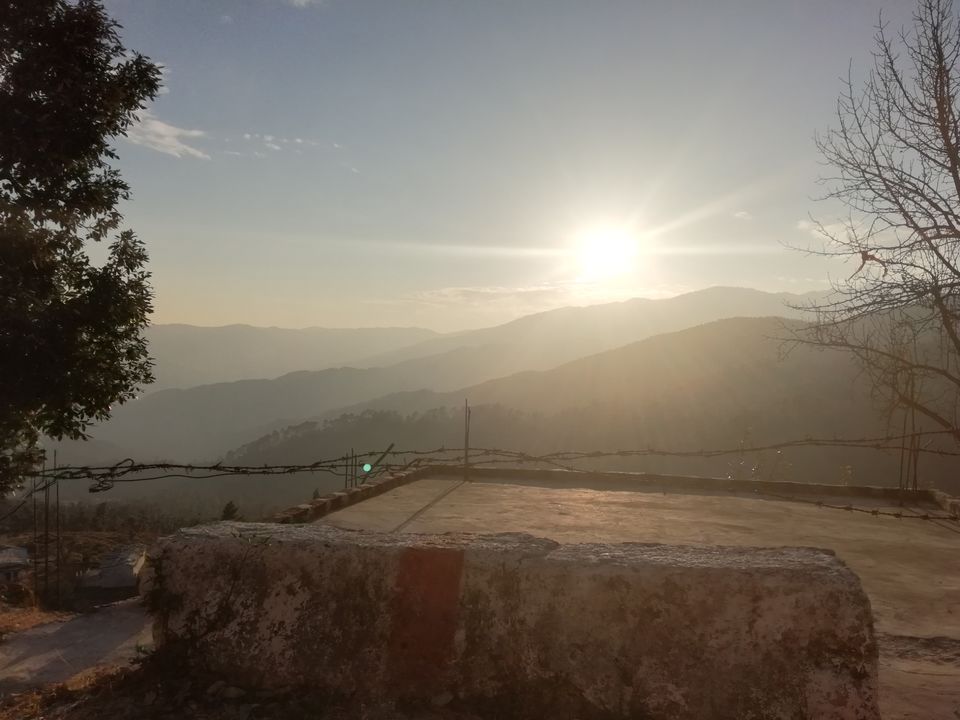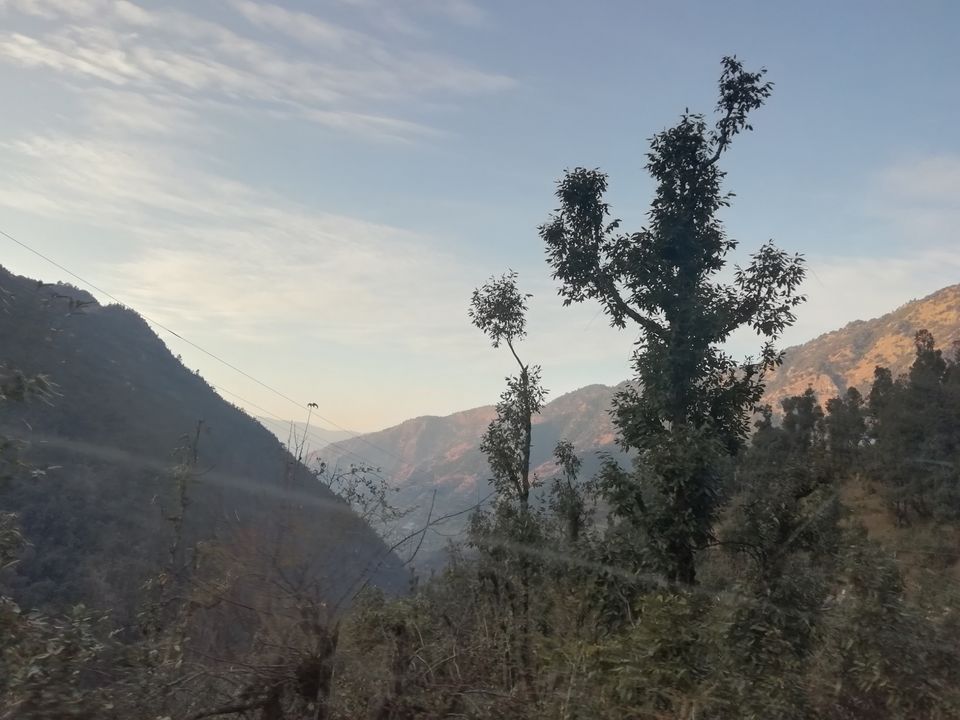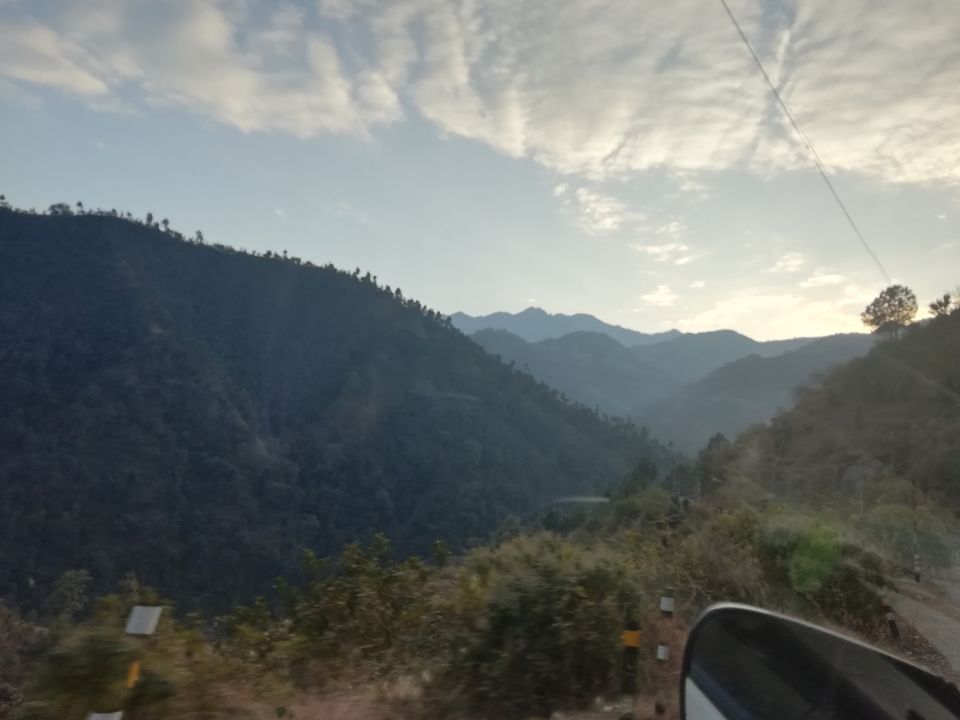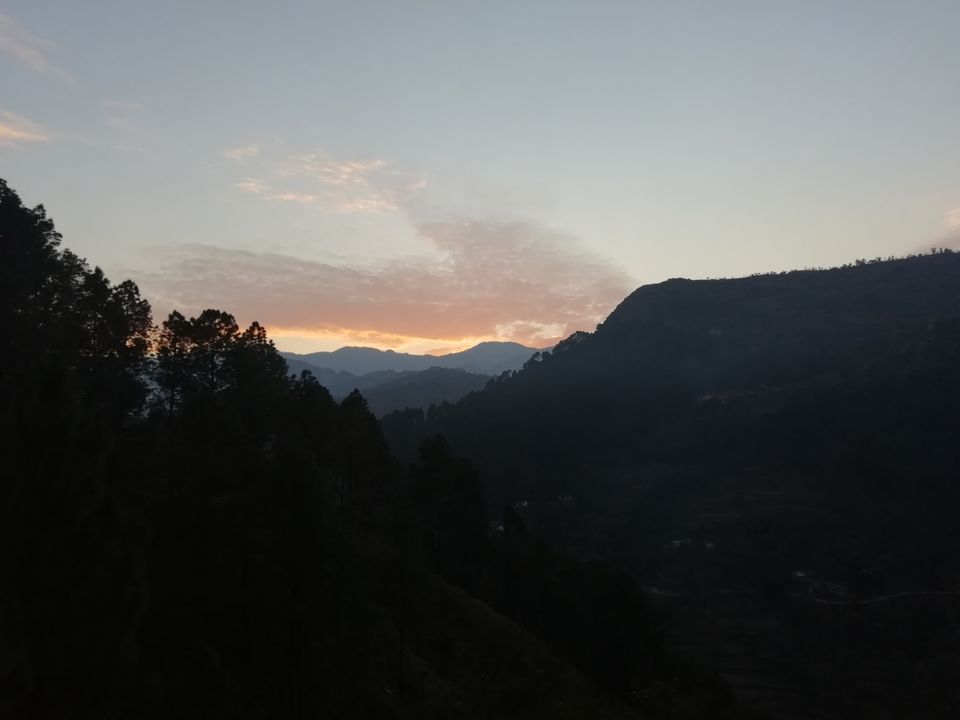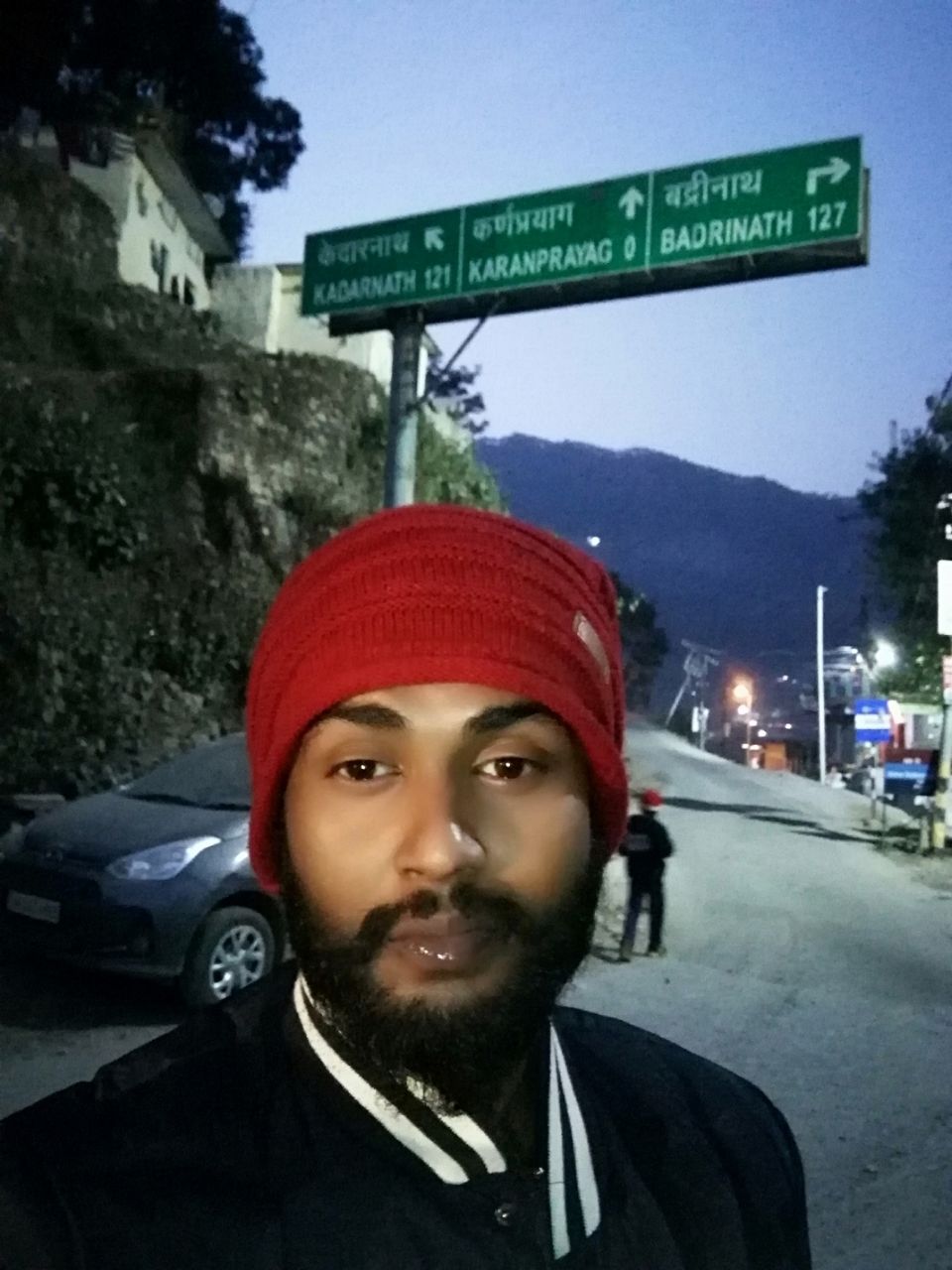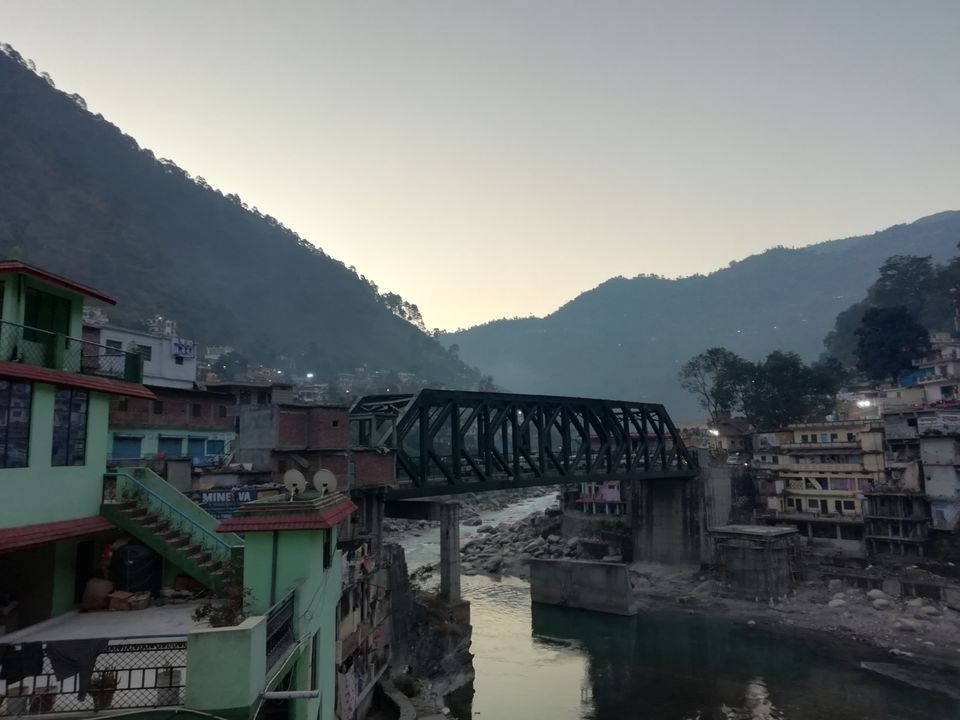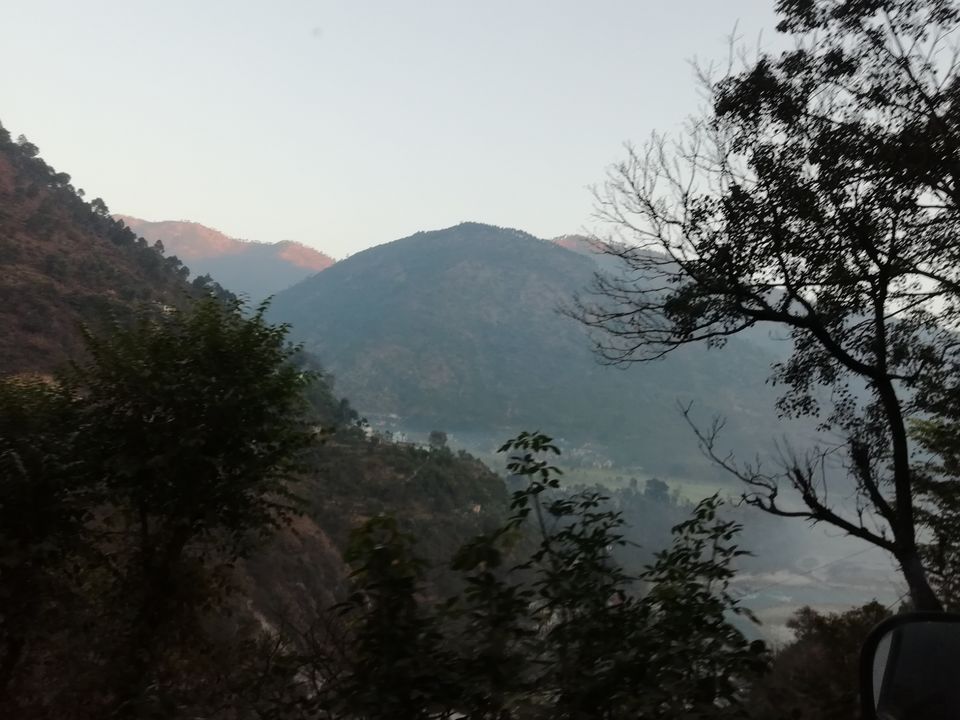 Another new day.. High hopes.. I had almost travelled 540kms till now. But, this day was different, I was hearing the calling more clearly, and was able to feel it more deeply. Now, there were 2-ways from Karnaprayag to reach my final destination, and I relying on the GPS lady, chose the path she told me to go. She is good, values our time, hence tells us the shortest route always.
I started early in the morning around 7am, as I wanted to reach the destination by afternoon. So, I was very swiftly crossing mountains one after the other. There were beautiful villages on my way, and I saw many happy faces who were waving best of journey wishes for me. Small gestures sometimes makes such a huge difference; I understood this that day.
After travelling for almost 5 hours continuously, I reached a place where I saw a barricade. Two locals (were not looking like cops) approached me with a register in their hands, asked me few questions, and to my surprise, without asking for any entry fee/toll fee, opened up the gates wide. They both with a smile on their faces wished me the best of journey ahead. Also, they taught me how to drive in upcoming route, as it was gonna be ice-covered in many places.
Hearing all these words I was getting goosebumps and hyperly-excited, both at the same time. Thanking HIS amazing plans I moved further. Now the road here was slightly constructed in some parts, and mostly raw. It was covered with dense jungle on either sides. The wind was chilled and moist. After travelling for half an hour from the check-post I crossed, I witnessed the first glimpse of snow. I cannot explain the extent of my happiness in words. Slowly and gradually, the snow was increasing on my way up, and with all this my car had too started skidding on the road. This experience was one-of-its-kind, and I'm so thankful to THE ALMIGHTY that I'm alive and able to write all this.
Finally, the wait was almost over, after traveling for approximately 1.5 hours from the check-post, I reached Chopta. I've never been to a place like that before, and it would remain close to my heart forever. One side of the road was used as a parking spot by the travellers who came by in cars. Nobody was letting cars go inside, I mean till main Chopta market, as the parking lot was fully occupied. But, call it the best wishes of all the people who came across my journey, I was able to find the best possible parking space in the main Chopta market.
I explored a bit here-and-there, and found a decent place to stay for night. Everything seemed best, awesome, perfect and sorted.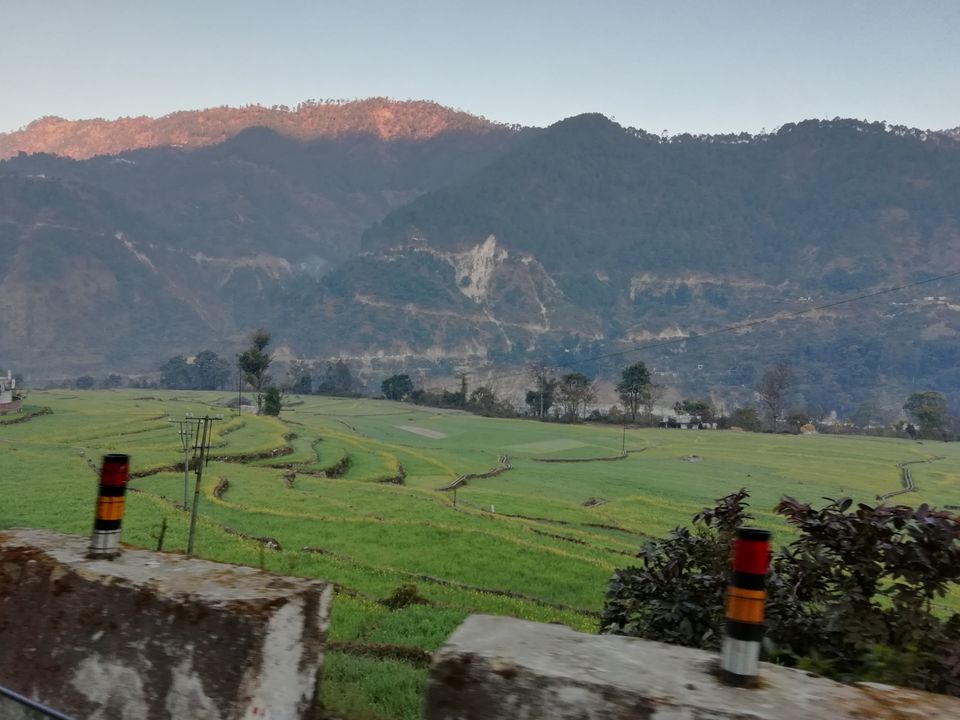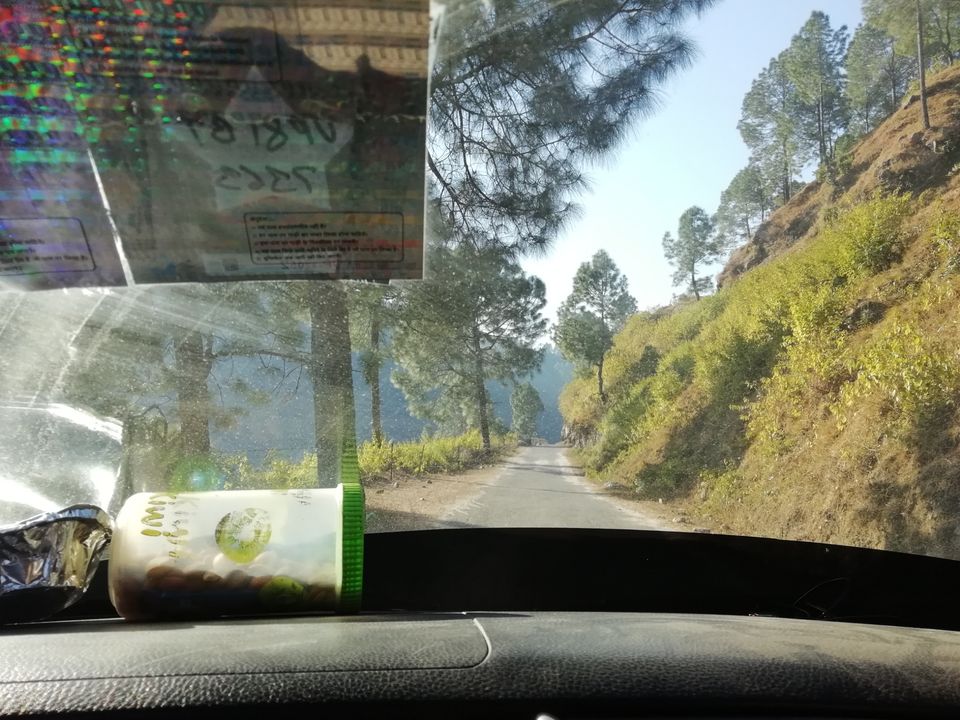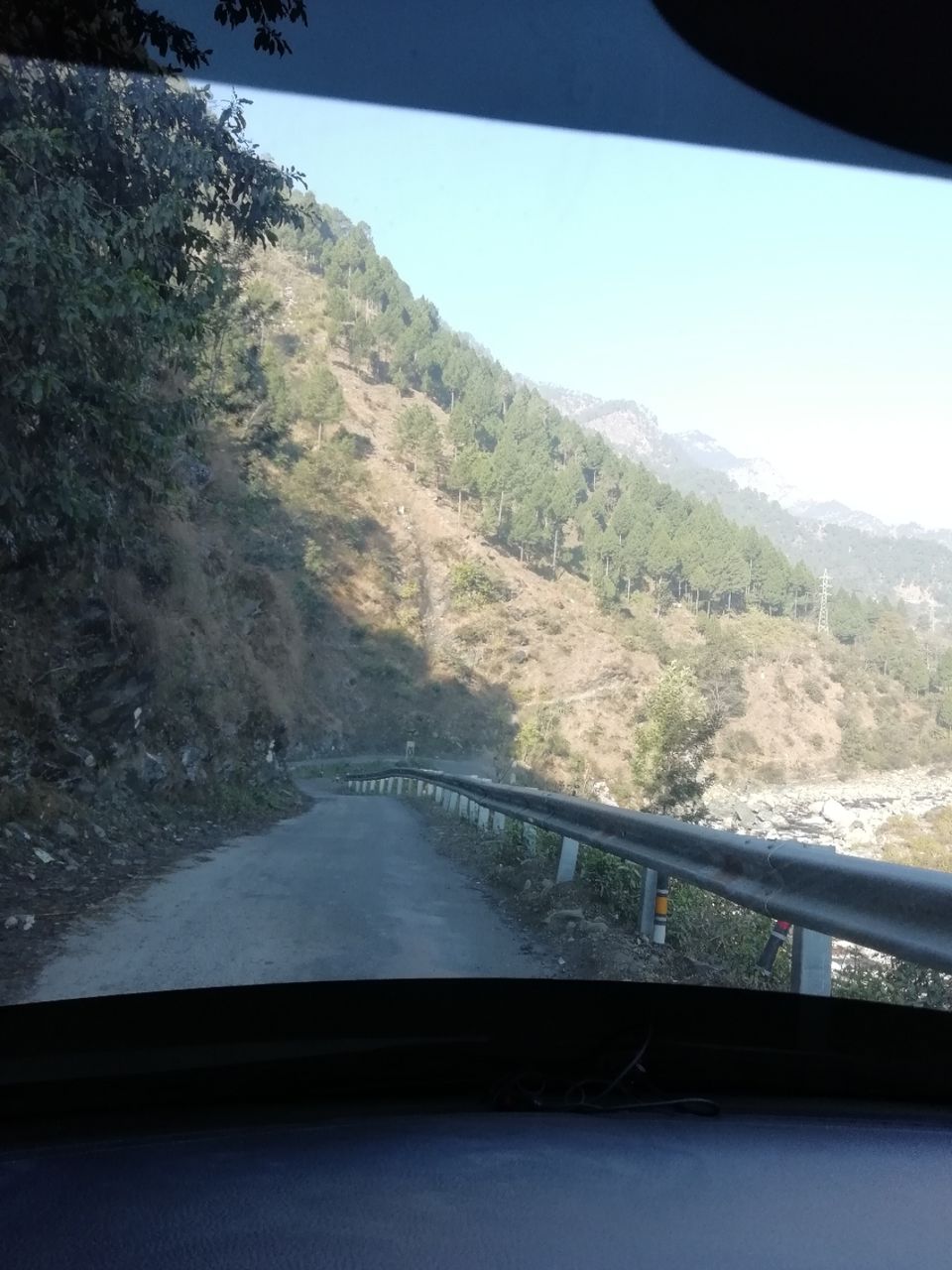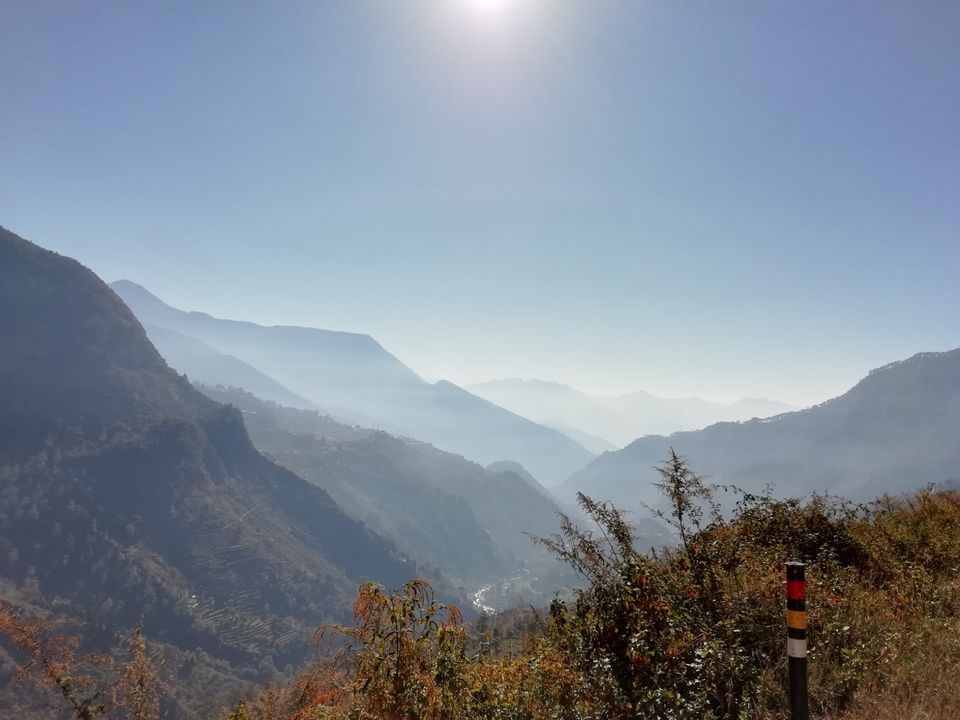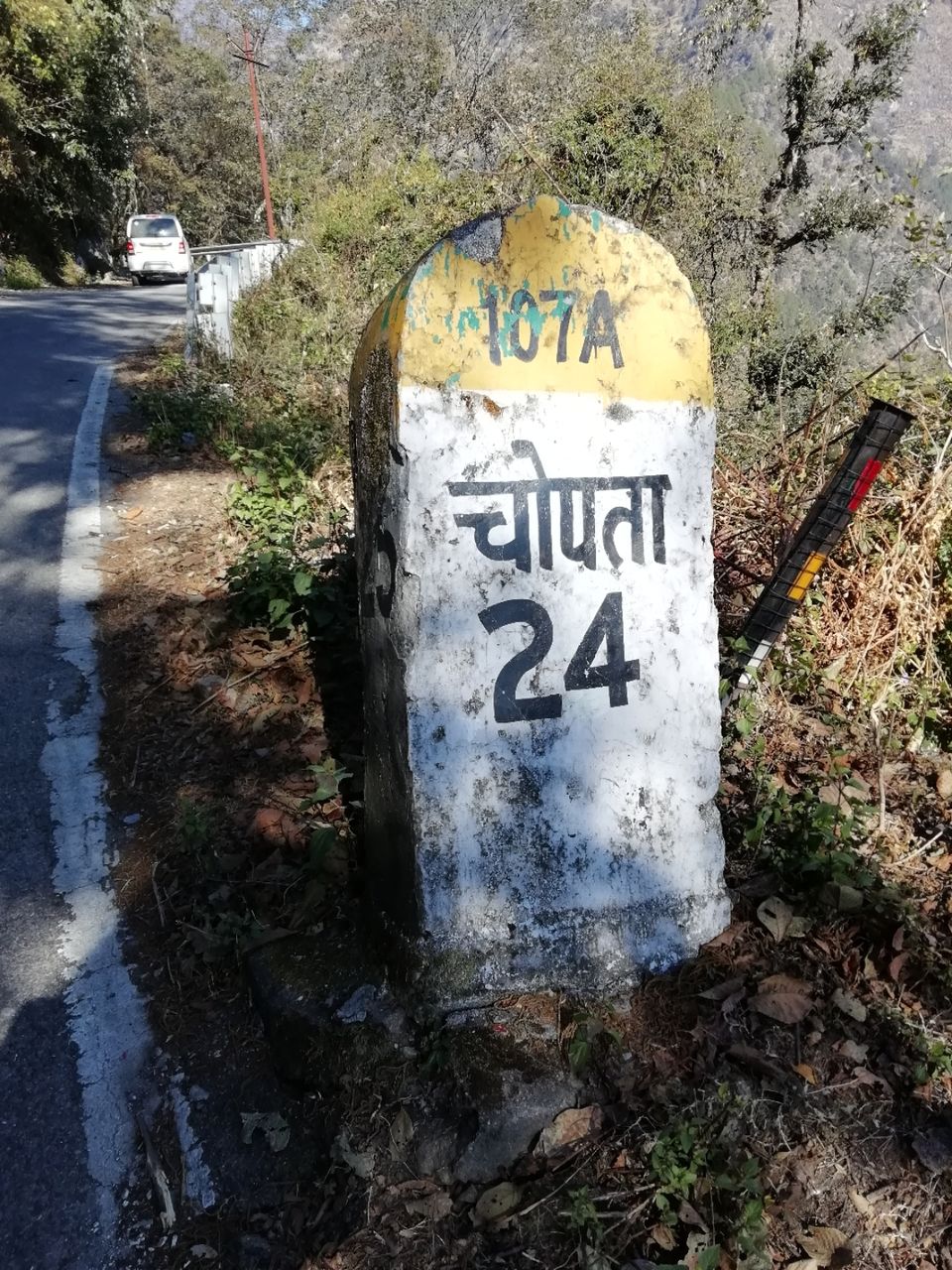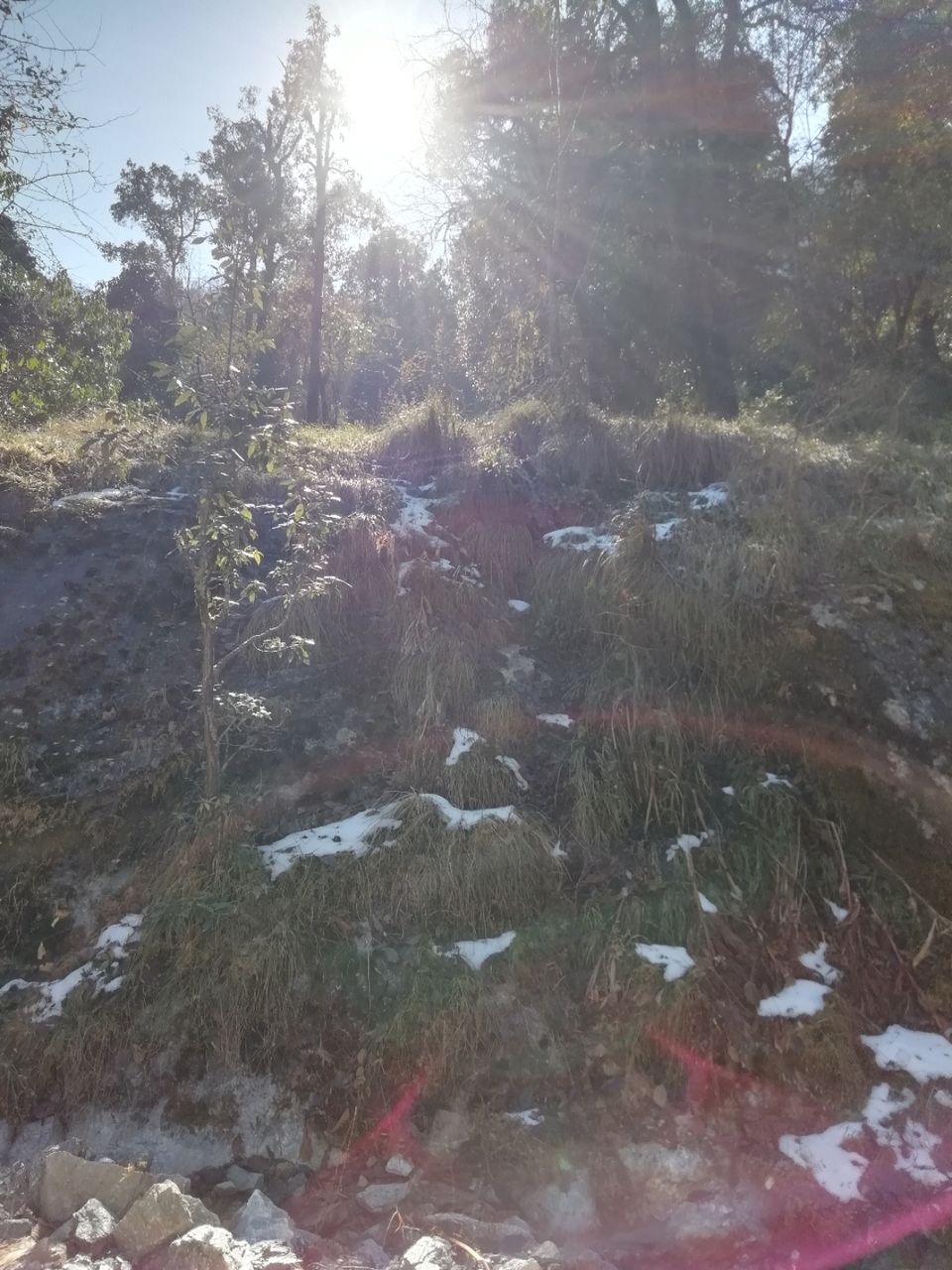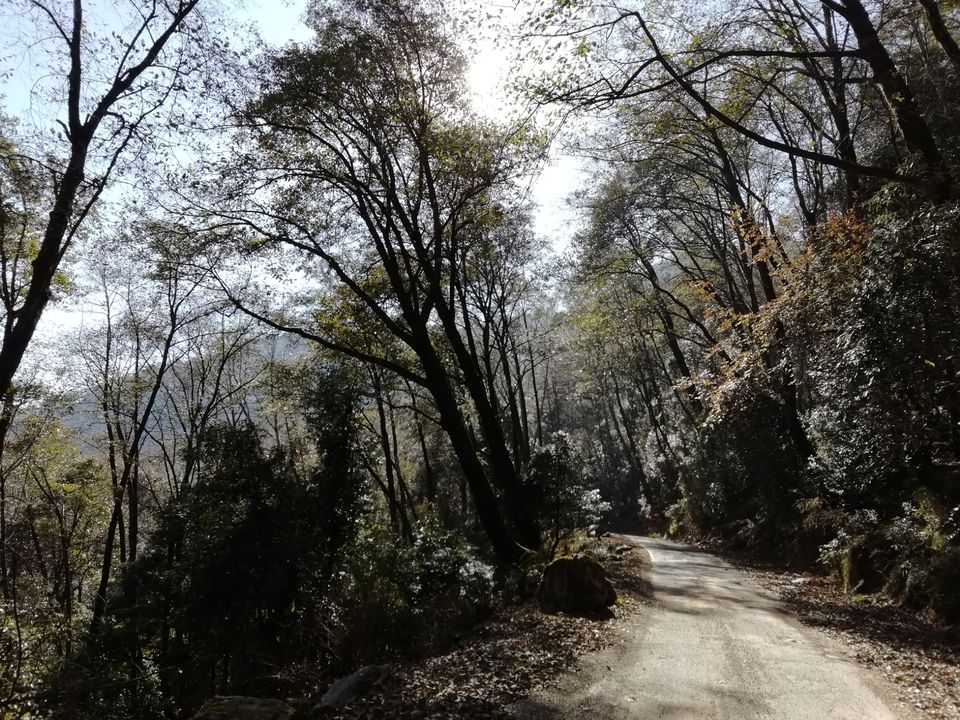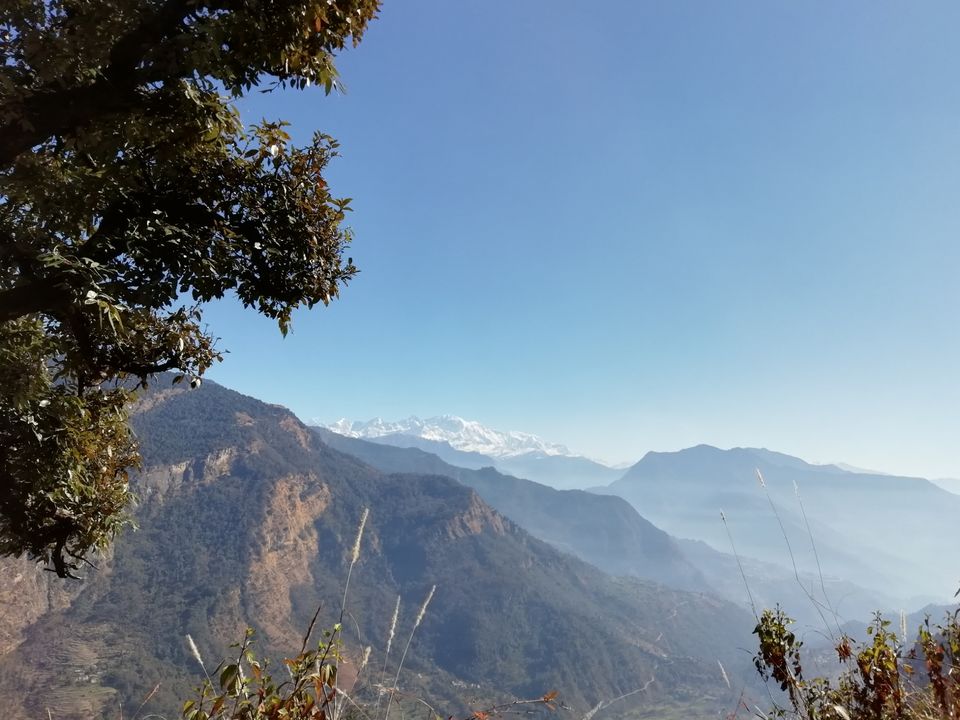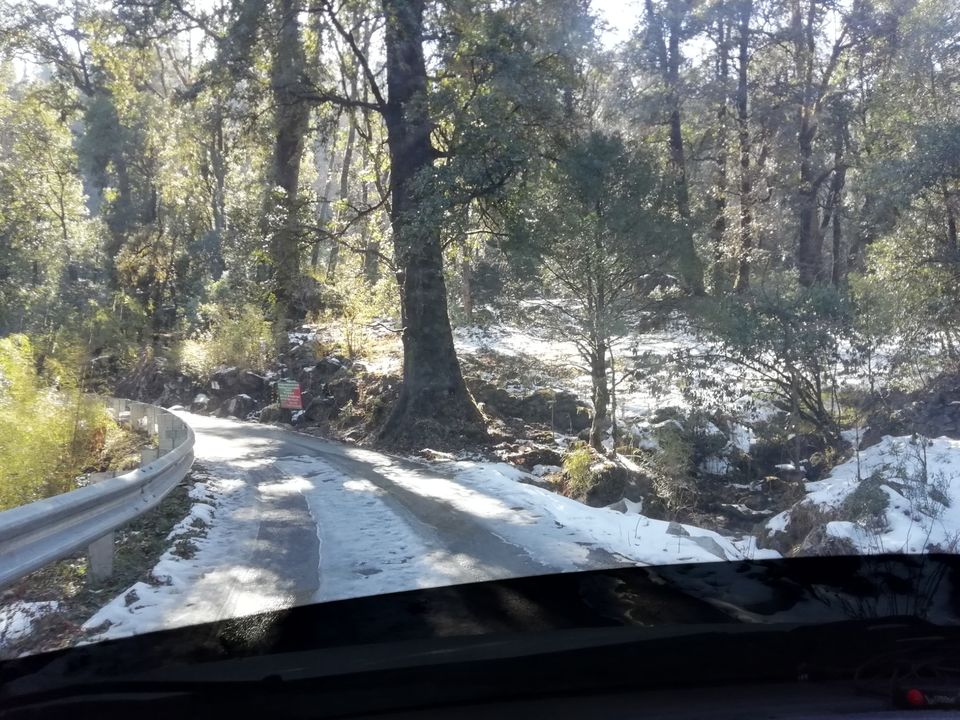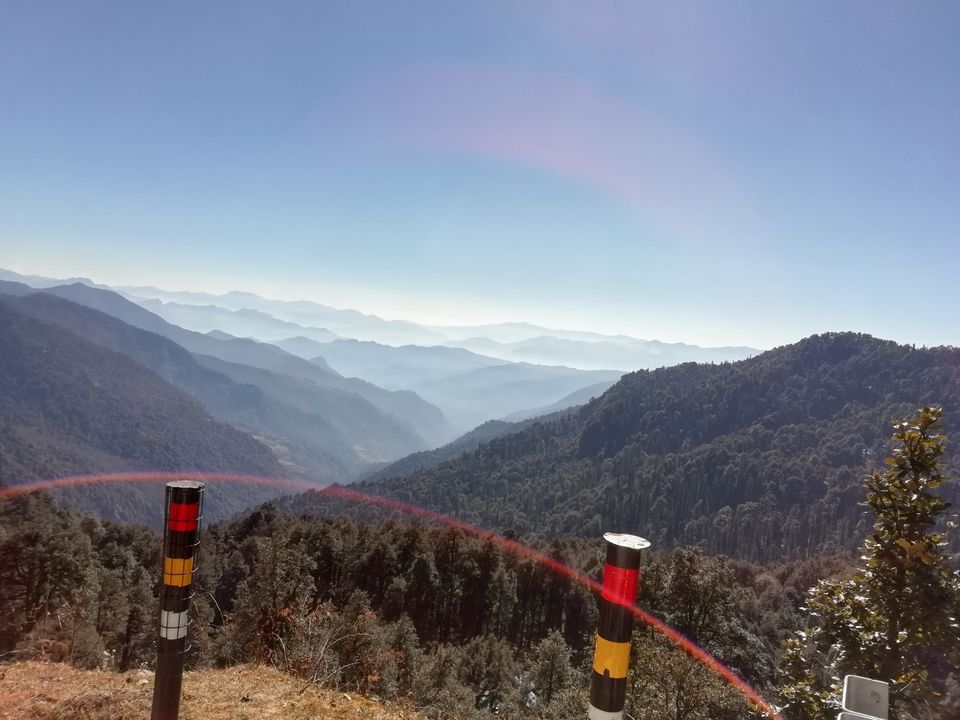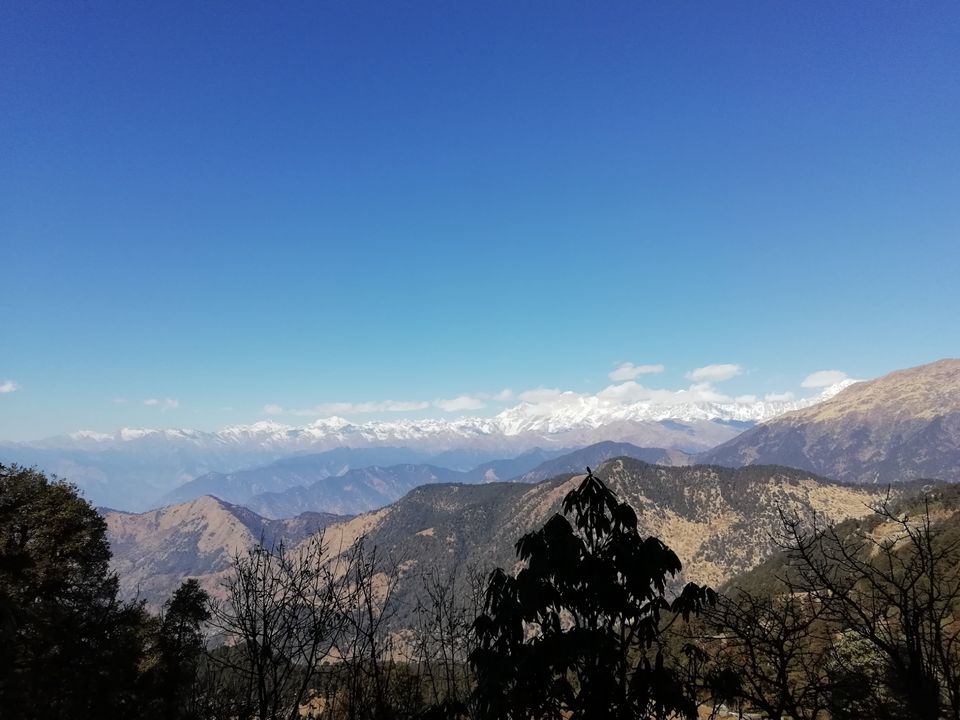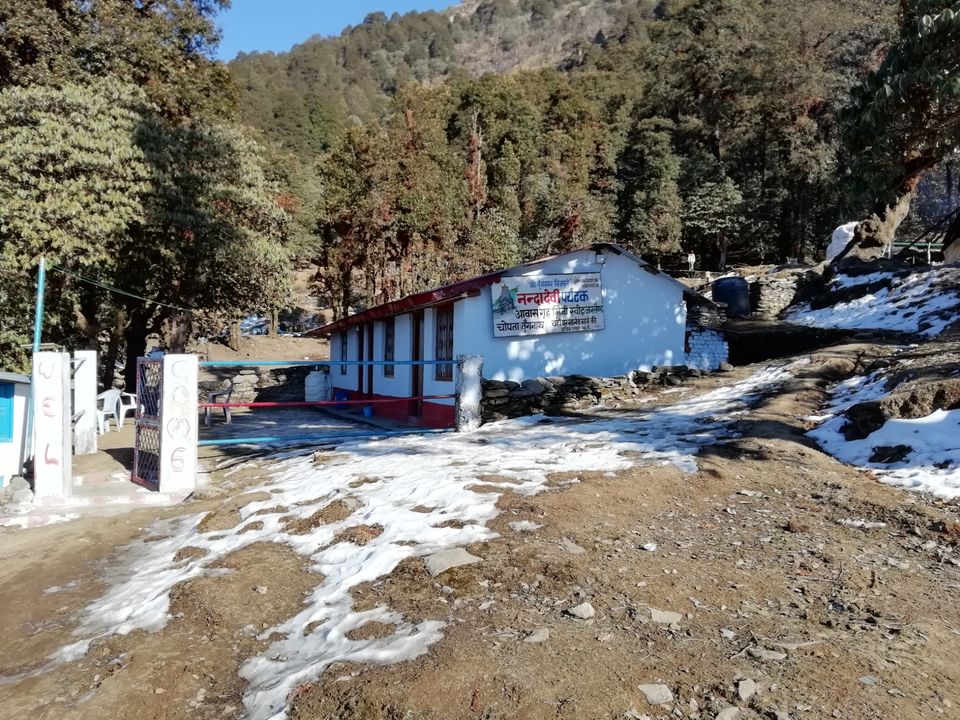 This was a different morning, I was 2680m above sea-level. The view of The Himalayan Ranges (Trishul, Chaukhamba and Nandadevi) was mesmerising. I still have that image captured in my eyes and memories imprinted in my heart. I started my trek at 6:45am. The previous day I had some chats with the locals and they told me about a different path from where I could start my trek to skip the checking and avoid the entry fee; I took the same. Just one thing was to be kept in mind, if someone catches and asks for the entry ticket, just say that you're heading towards 'The Field' for some photography. Also, one more little thing, make sure you return the same route or else you'd get caught without tickets at the end and then fine.
So, anyways, I started walking upwards. On my way up, things which I encountered were: Breath-taking views, snow-covered fields and paths, people tumbling and falling badly due to the melting snow. I saw people in pain, tears in their eyes, but what was the most best thing in each of them, nobody was willing to give up. They were resting, regaining breath, made their determination stronger, and resumed again. This act of one, gave will to others, and the remaining followed.
I do admit that the trek was tiring, but trust me on this one, when you'd be able to reach Tungnath, you'd be the most actively-charged and refreshed person you ever could be. You'd have the answers of most of the questions in your head. You could get to know the purpose of your being. It might teach you something different of yourself which you were never aware of. But to learn, you must experience, you must be open, and you must be willing.
Though, I was able to trek only till Tungnath temple, the trek further continues till the peak of this mountain called as, 'Chandrashila.' Somethings are best done when they are not completely done, and to whatever heights we reach, if we want to go beyond, the limits never exists.
In almost 5 hours I was able to complete the trek till Tungnath and get back down to the spot where I parked my car. By 2pm I started my journey back from where it all started. And after crossing Srinagar, Rudraprayag and Kotdwara, almost 13.5 hours of straight continuous driving, I was back to my home in Noida at 3:30am.
When I started my trip, it felt as if home is left behind; and now when the trip has ended, it still feels the same that I've left my home behind. Those raw, natural and peaceful mountains feel more of home to me, and I'll always be getting back to them.