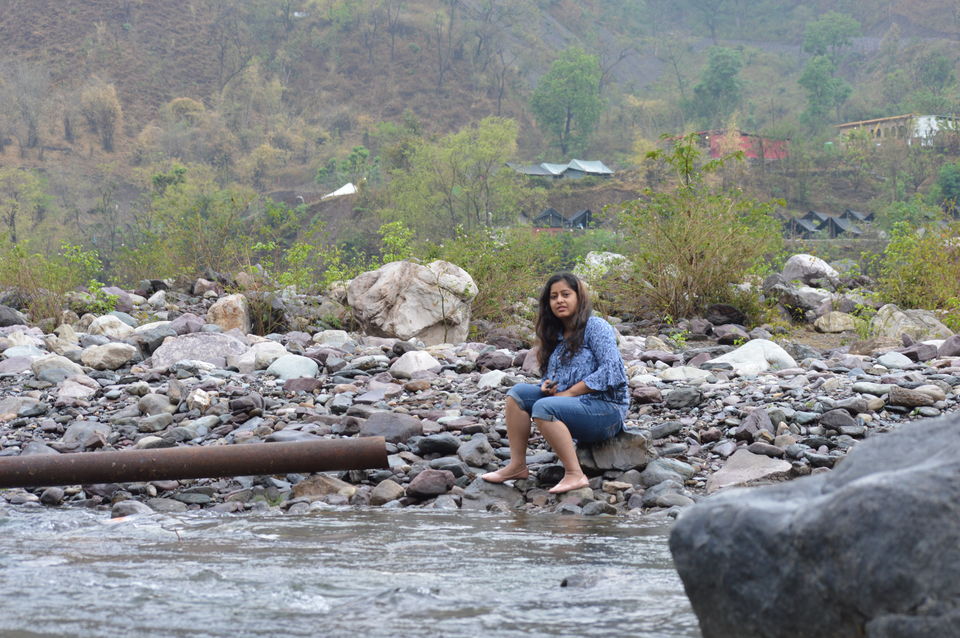 After finishing office on Friday, we planned on leaving for Rishikesh. We have decided to reach by Bike and I was very excited because first time I was visiting Rishikesh.
Rishikesh is an ideal weekend getaway from Delhi. The place leaves you completely rejuvenated, and helps you conquer your fears and fulfill all your adventure fantasies. So, the best tip for a Rishikesh tour is to leave on Friday evening or early morning on Saturday.
Bike Journey to Haridwar
Me and my friend planned a short 2day bike trip to Rishikesh and start our journey on 7th April@4:30Am.
We have a single bike and two bags with us.
Day 1 Delhi to Haridwar-Rishikesh
As we start early in morning @4:30 AM. we cross Delhi within 50 minutes and manage to cross outskirts of Delhi within 1 hours via ISBT - Raj nagar extension road. We took a break at a dhaba named Shiva Dhaba we took some rest as i was very tried.
Reached Haridwar around 10:45…
We just stopped near a tea stall and we had tea and after 15 minutes we again started our journey because I just wanted to reach Rishikesh as early as possible because I was tried like
anything. we decided to move towards Rishikesh.
Reached Rishikesh Shivpuri Camp around 11:45..
There are so many options to stay in Rishikesh but we decide to stay in a camp in Shivpuri nearby Rishikesh. (around 10 km from Rishikesh.)
After some rest we have decided to visit that connecting river which was near by our camp you can say on a walking distance.
River was so clean the crystal clear water attract me and my friend to take a dip in that particular clear water.
We have enjoyed a lot natural views in lap of Ganges.
Around 4 pm
After enjoying with water we headed to Shivpuri market because we were hungry near Shivpuri, there is a bridge to cross Ganges, we had a Maggie there that was delicious after the evening snacks we again came back to our camp.
Around 7 pm
Weather starts changing and started raining the view was mesmerizing we had a tea and pakodas and enjoyed rain in our camp.
Roaring Clouds was taking my heart away.
The sound of rain is great for helping one to fall asleep.
Day 2 Rishikesh to Delhi
As the day start, after breakfast we pack our bags to ride towards rafting.
That was awesome experience.
One of the third I guess major rapid the raft completely turned towards the right, My friend once thought that l might fall off, but somehow I survived. The warm weather and cold water made for a strange combination. It was at least 10 minutes of fast rowing that pulled us out of the gigantic rapid the quite water followed with few minor rapids.
We start rafting @ 01:30 pm (18Km trek). It had around 10 rapids
Body Surfing & Cliff jumping
I was totally scared I didn't wanted to go in water somehow my friend managed and after sometime I was enjoying that moment in water which was really clean.
Cliff jumping is not at all as easy as it looks to be. It scares the hell out of you I didn't do that. He has done cliff jumping. You can jump in the water at different places where you will jump directly into river from around 15-20ft height. That feels so good. Around 04:00 pm we reached Rishikesh and completed our raft journey.
Laxaman Jhoola
After rafting we headed towards laxaman jhoola and roaming in the markets where divinity was being sold in various forms. We had little shopping as well.
After all the adventure we headed back towards Delhi around 07:30.
Love Rishikesh