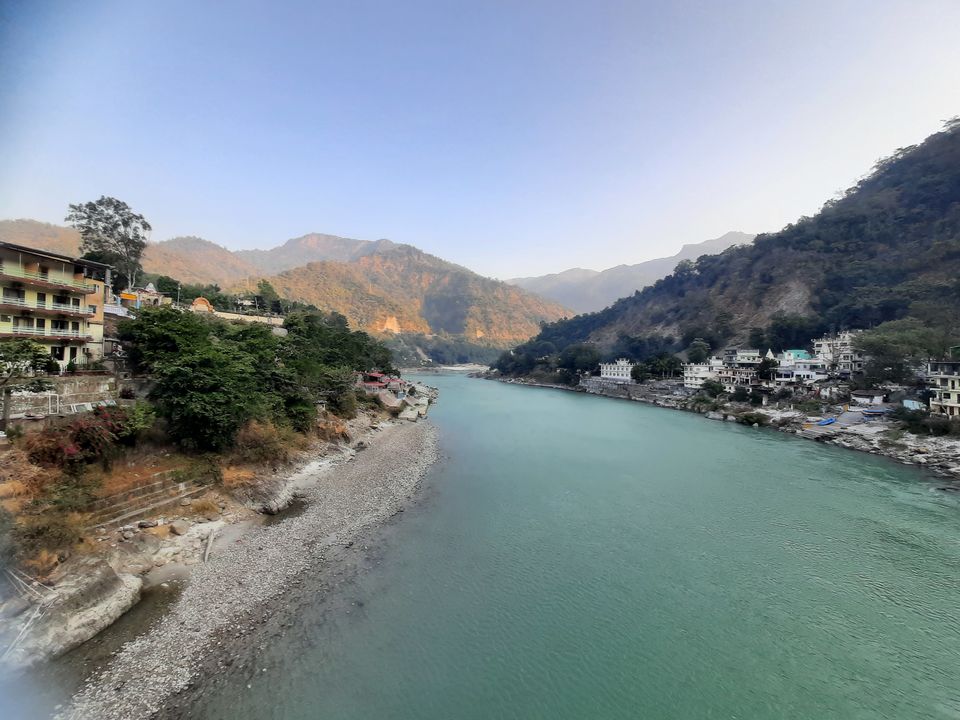 6PM in the Evening, I'm sipping my Evening Tea and I hear my Mom say "Anubhav, pack up your stuff, your bus is in 2 hours."
I get up and start packing with a hope to see Rishikesh just like how I saw it 3 years ago when I first came here.
With my Rucksack on my back and a light of hope in my eyes, I leave my home at 7:30 PM.
I reach Narayan Singh Circle Bus Stop and board my bus for a 12-hour Journey through Rajasthan, Uttar Pradesh and Uttarakhand.
7AM Early Morning, the bus puts a Sharp brake and I wake up hearing "Om Namah Shivaaya" and "Har Har Mahadev" from a Ghat nearby.
I realise I have reached Rishikesh. I get down the bus and stop and pause at the bus stop to just feel the vibes of Rishikesh.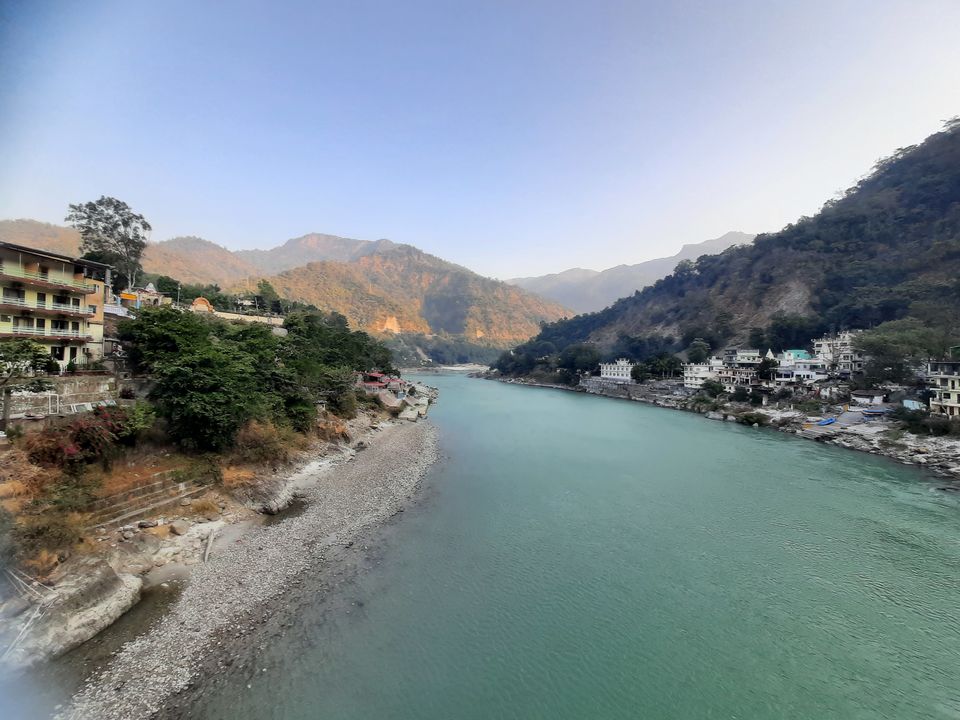 I'm now 100% sure I have reached Rishikesh, because the Vibes of Love, Happiness and Spirituality are now all around me.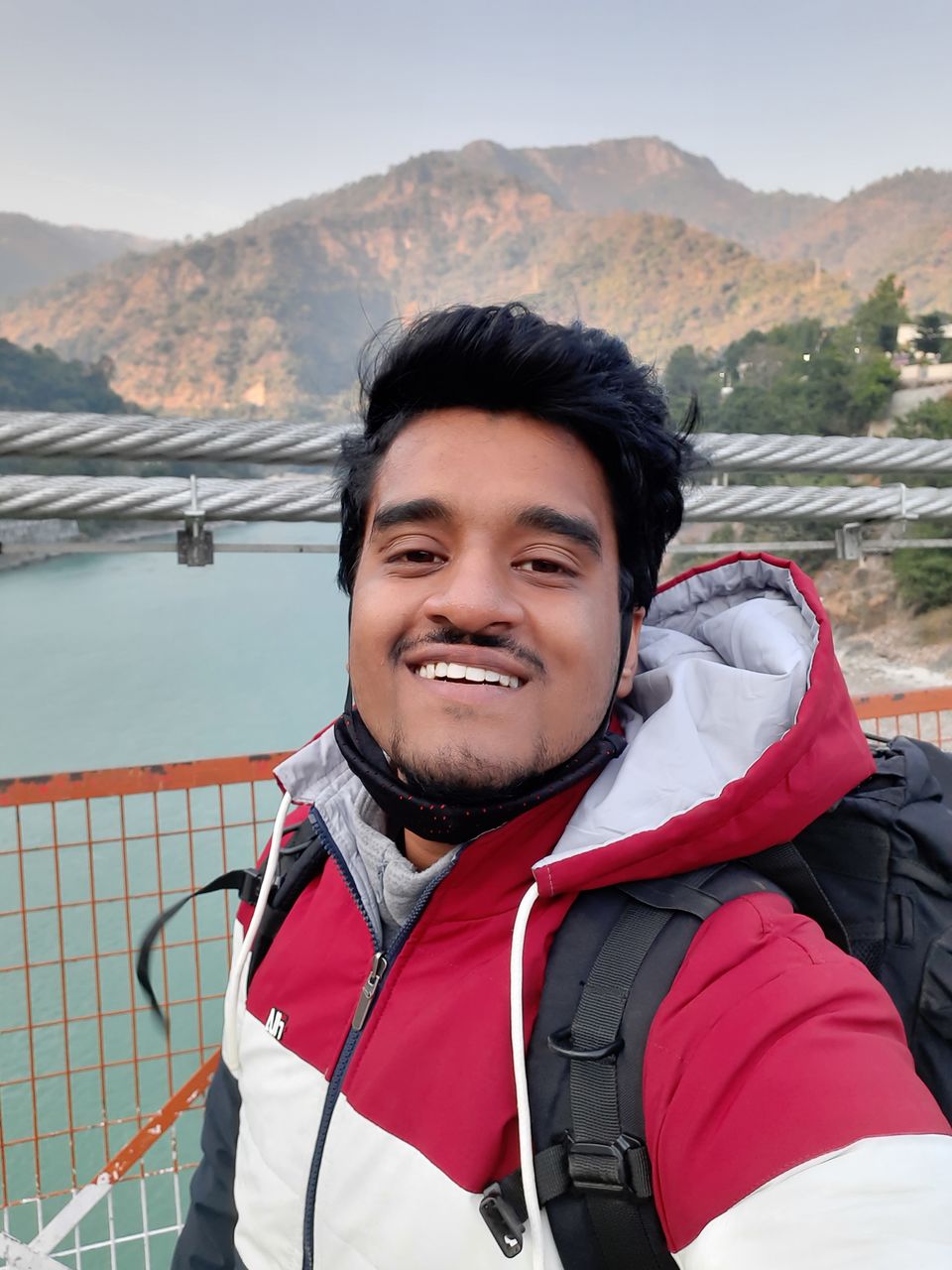 I come down from Tapovan Centre all the way to Laxman Jhula and cross it to reach BunkStay Rishikesh, the only Hostel in Rishikesh that is incomparable in terms of beauty and utility that it offers.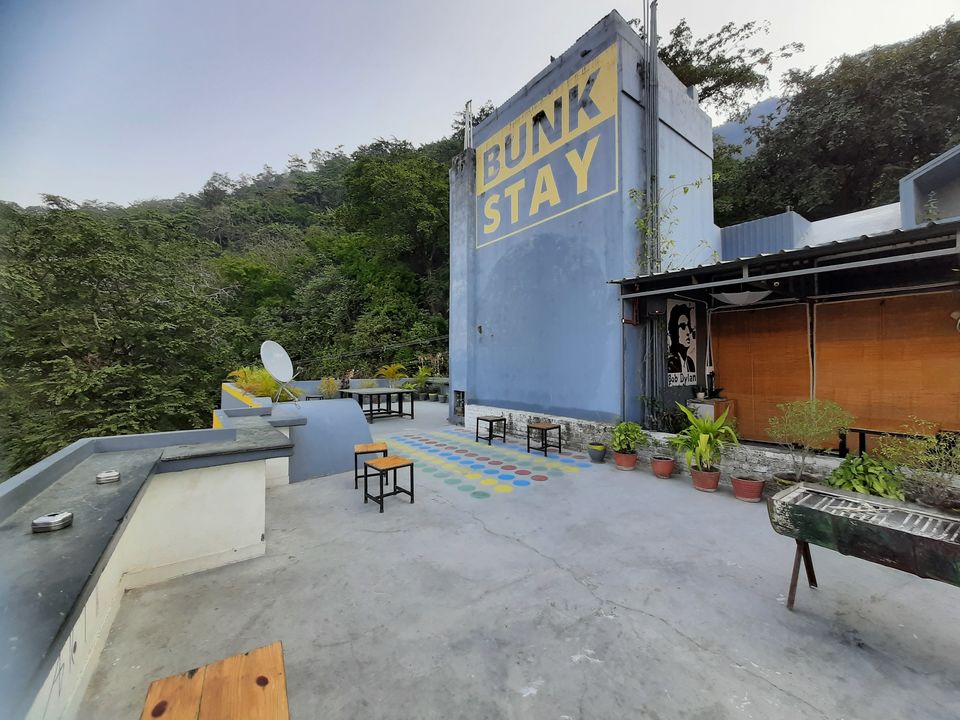 I get into my room and slowly lie down to get a nice little nap because the day further is a bit long.
I get up at 12PM and climb up the stairs to come to the Rooftop only to be welcomed by the Garhwal Himalayas making way for River Ganga.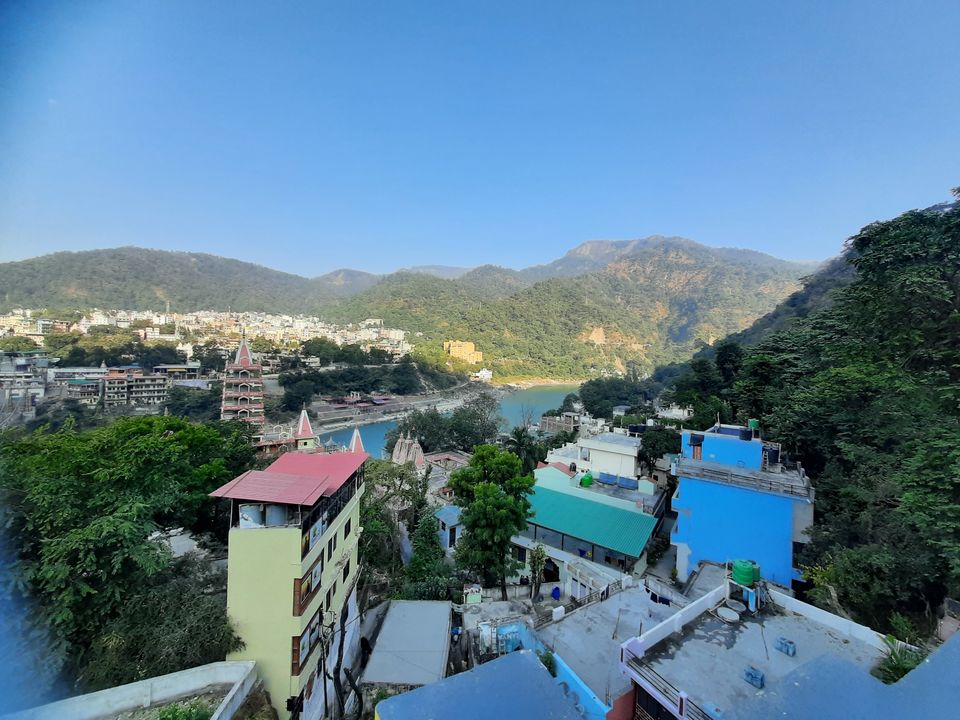 I lose my ability to describe this way to anybody, because the kind of peace that you find just by looking at this beauty is beyond any words or description.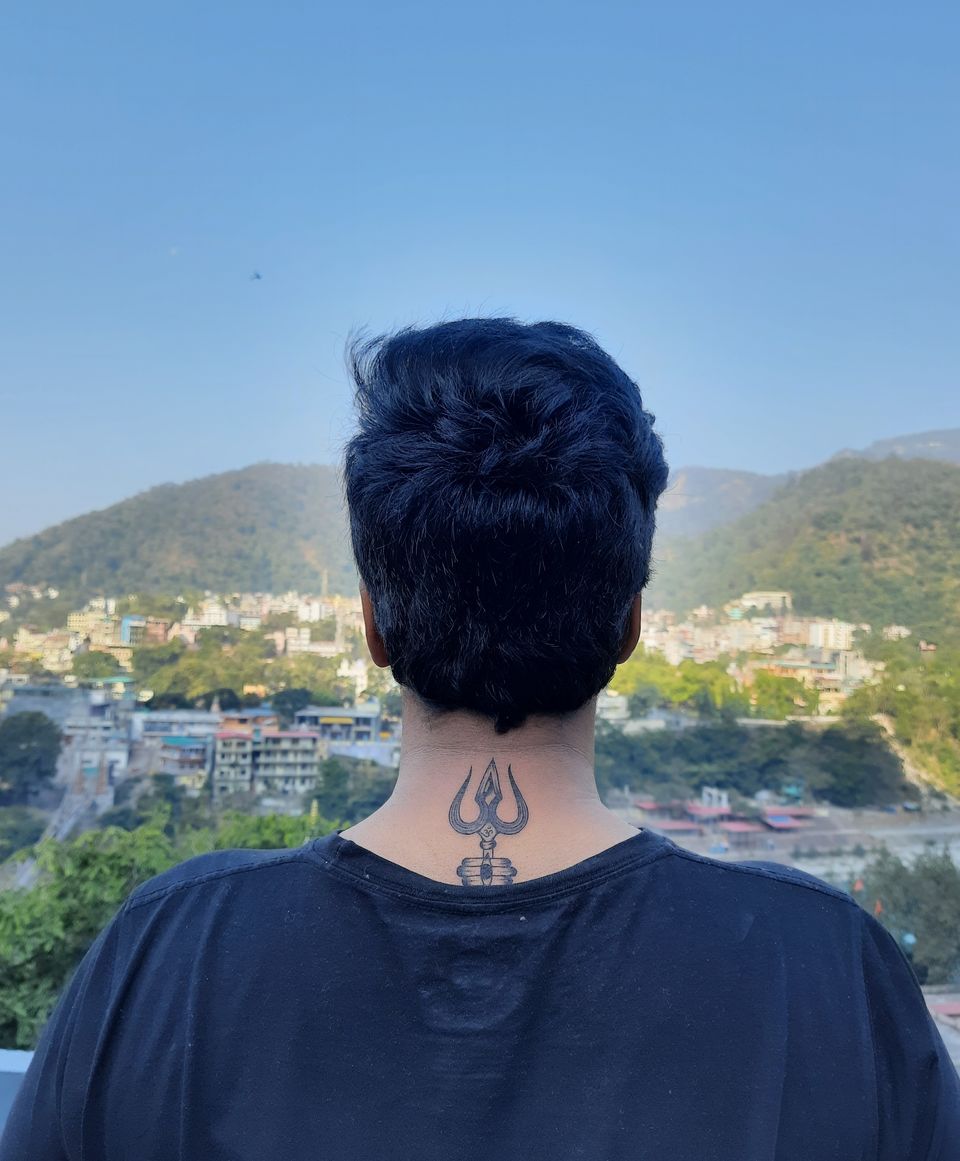 I decide to head to Kunjapuri Temple, a place 35kms from Rishikesh to meet the Garhwali Culture.
One of the few things about the Mountains that alway keeps pulling me back are the locals here. They are the humblest of people you'll ever find on the face of Earth, which I think is common for all Pahaadi people.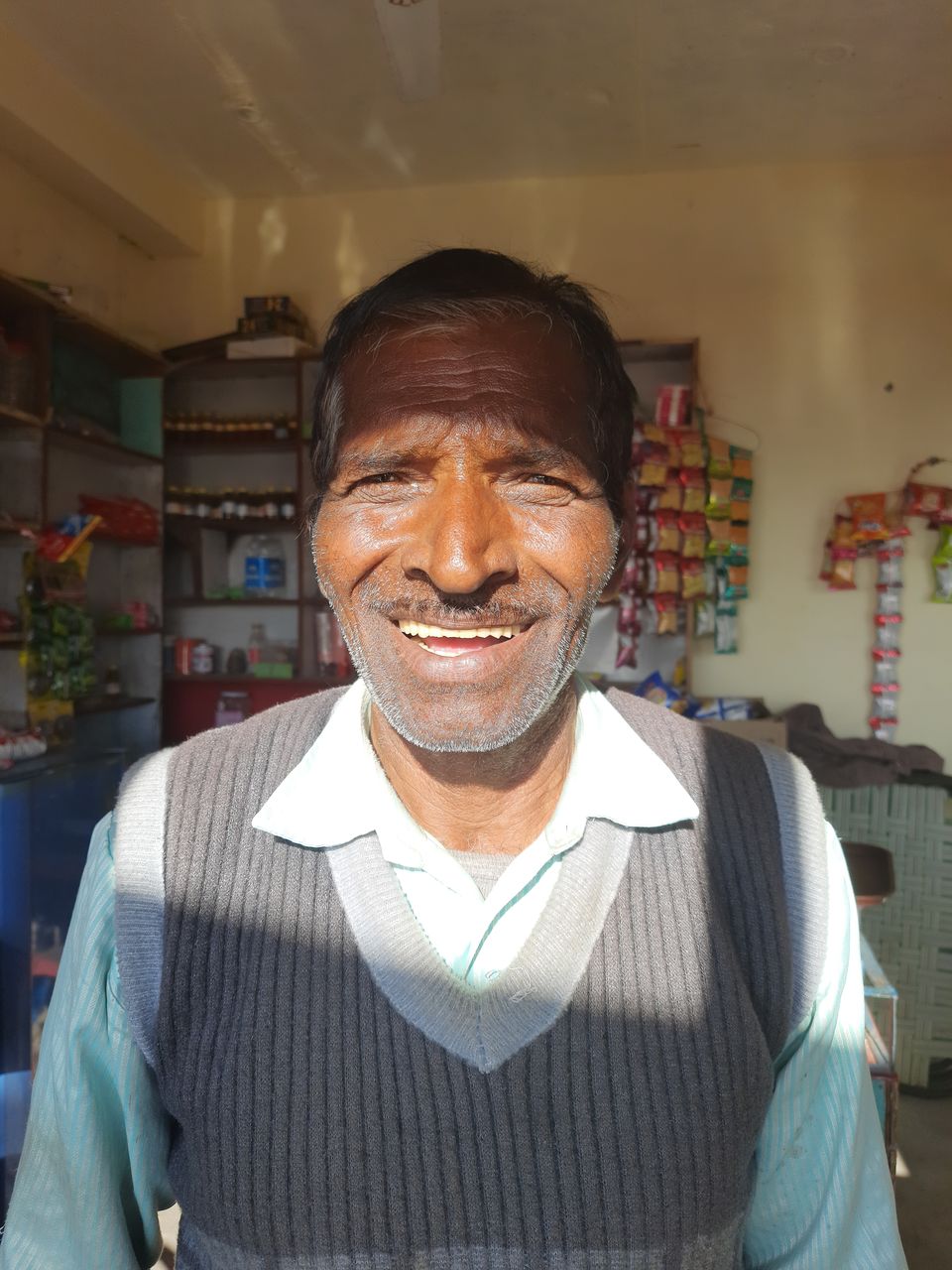 This is Narendra Ji, I met him near Kunjapuri Temple when I went there last time and even after such a long time, as soon as he saw me, he instantly recognized it was me and he asked
"Aap aaye the na pehle ek baar, Camera se photu khiche the hamara"
I was glad to see he remembered me and I smiled back to reply
"Ji, main hi tha aur aaj fir ek aur tasveer chahiye..lelun?"
And without saying a word, he stepped back a little and smiled so I can get this Portrait shot of him.
From here, I decided to trek another 300 metres to see the Garhwal Himalayas from a Bird's eye view.
Another thing I did was to sing when I was at the top, all alone. P.S. I'm a bad singer but I still sing for myself. #SelfLove
And I wrote something, which I always do whenever I travel to someplace.
" Kiski roti, kiska pet, bharun bhi kya main bata do mujhko?,
Man ko bharun ya dil ko bharun main, mujhe toh samjha do..
Kehte hain sab chal sheher, ab kaam karna hai tujhe, are mujhse toh koi pucho kya karna hai mujhe?
Kise chahiye roz ke niyam, kise padi hai system ki? Kaun bhaag raha kiske piche, kiski daud ye kaayam hi?
Kyun dekhun main zamaane ko, kyun na jhaank lu dil mein khudke?
Kaahe ke pool ya beach, kyun na naha lun nadiyon mein koodke?
Kahan milenge ye pahaad, kaun sheher hai batao toh?
Kya Dikkat hai humse, tum bhi zara jaatao toh..
Pyaar mera ye jungle meri zindagi ye pahaad hain
Pahaadi toh nahi main sach mein, par yahi toh ghar baar hai..
Mat khicho mujhe us zindagi mein, jo zindagi nahi bas ghadi ka kanta hai..
Rehne do mujhe yahin, inke pyaar mein jo inhone baanta hai...
" - Anubhav Bhatt
And that's how I just sat there until it was finally sunset and then I saw a sunset I have never seen before and I ended my day watching the sun go down...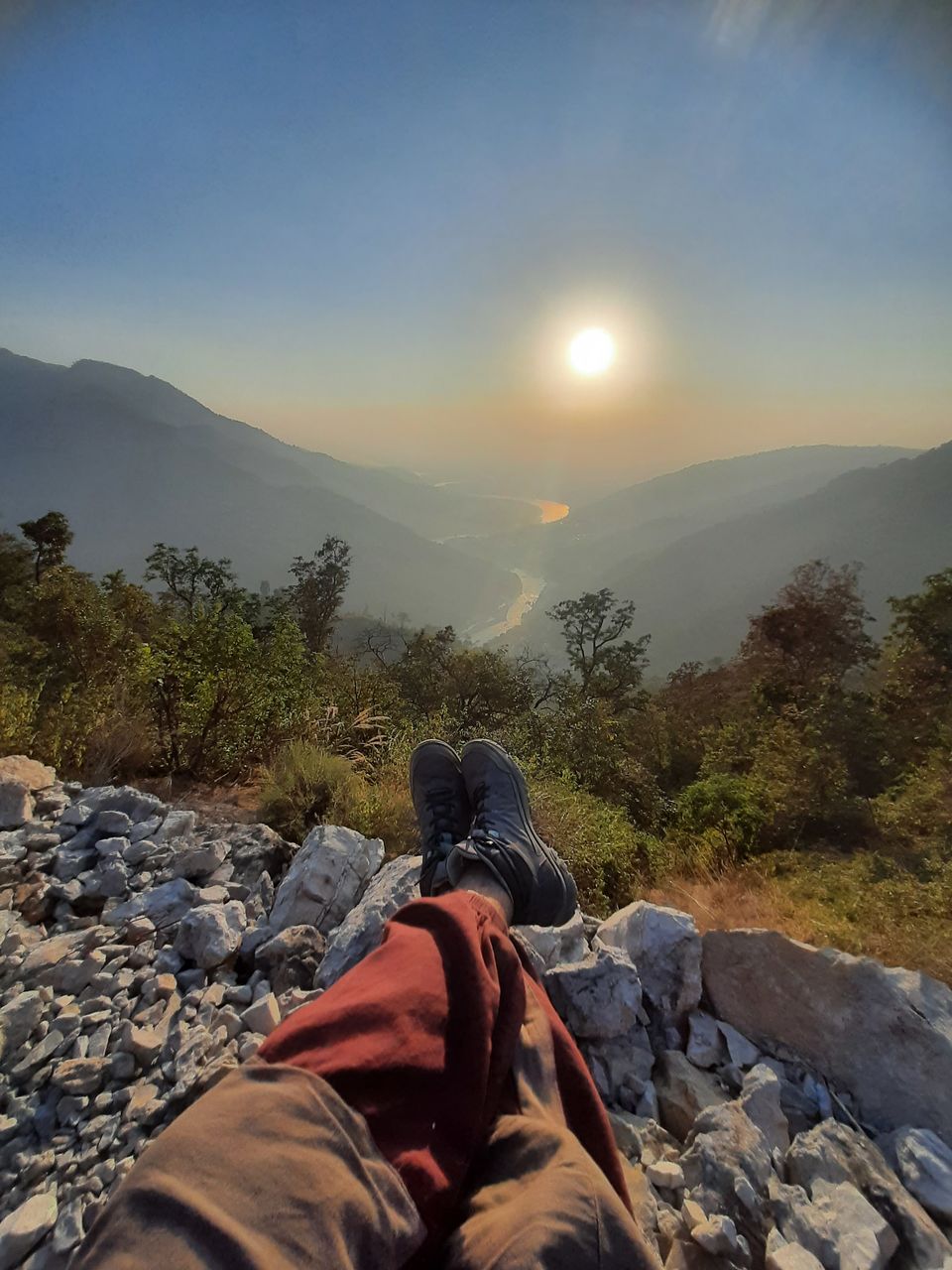 And that's how I experienced the Mountains in the Purest way I could.
Hit like and share if you liked my story. Thank you!