There had been a craving inside me that had longed to put itself through the pure air of the mountains and wake up to the enchanting sound of the Holy river Ganga (now that I know of it as, Gange Mata!). Rishikesh, I had been waiting for you...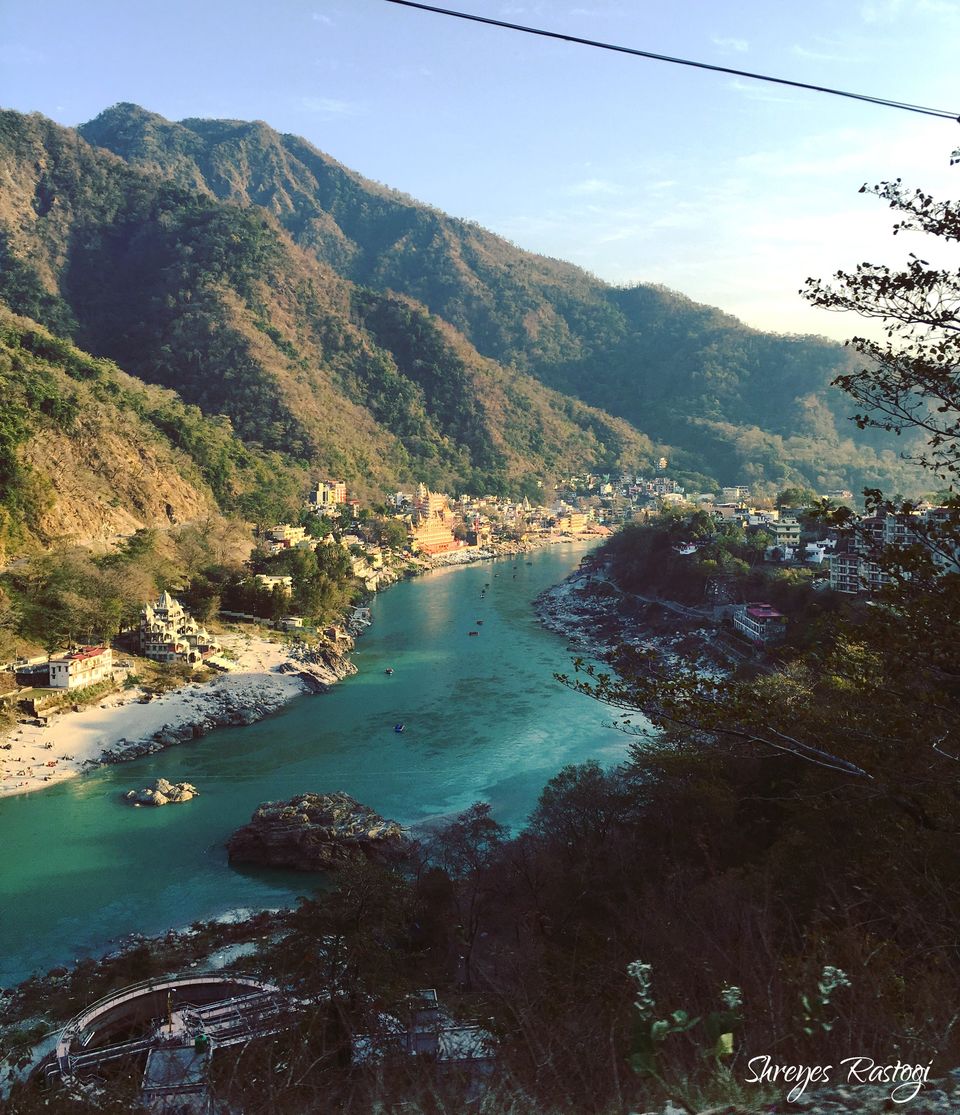 Although I had been there many times in my dream travelling with a group of my beloved friends, on a vintage car with horses running past us like the wind, it was my relatives with whom I had been destined to travel to Rishikesh with no vintage cars but in the luxury of a plane.
Crafting the Raft

Rafting has to be the highlight of the any person who has been to Rishikesh, our trip was no exception.
From the moment our raft guide laid down stringent instructions that none of us bothered to hear least follow the wait to ride on the "rapids", that's what they call the turmoil of waves over which we had to ride our rafts, was long. Once inside the Raft, our guide introduced us to the river Ganga fondly known as Gange Mata by the locals. We even hailed Gange Mata thrice before beginning our ride, it marked an auspicious beginning the guide said, but the Gods know the ride ahead was not so pleasant for which we were glad. After hailing Mother Gange thrice we were greeted by her rage in the form of rapids one after another. Thanks to the three preachers of Lord Shiva in our raft we were able to survive the battle against Mother Gange's range by rowing our raft as per the stern instructions of our rather loud guide.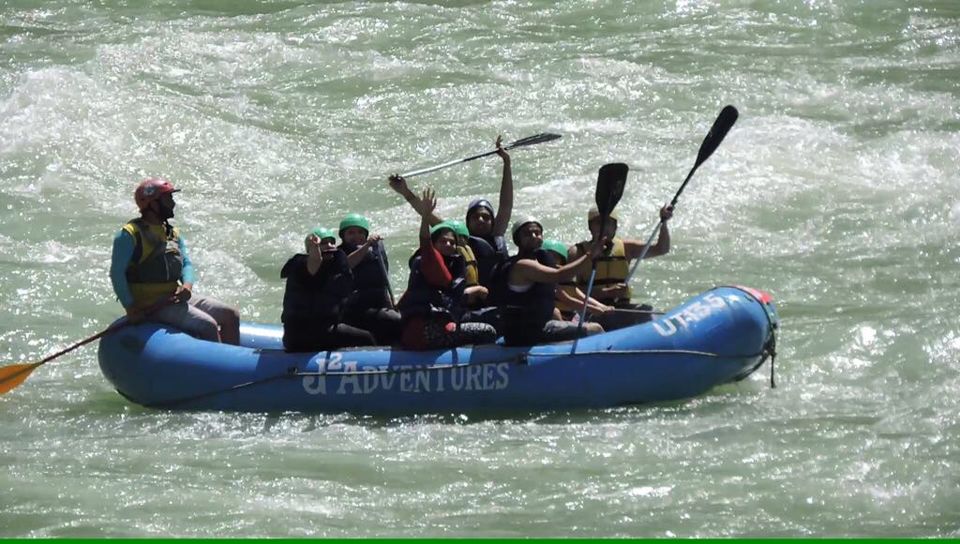 After being thrashed around and rather taxing rowing that our rusted muscles could barely take, we reached a halting point. The experience was so exhilarating, our heart were beating and pumping out of our body yet, our mind had reached a serene place of eternal pure peace. At this point nothing but the words of Javed Akhtar in the voice of Farhan Akhtar were resonating in my mind. To quote the legend himself:
"Pighlay neelam sa behta hua yeh samaan... Neeli neeli si khamoshiyaan.. Na kahin hai zameen... Na kahin aasmaan.. Sarsaraati huyi tehniyaan, pattiyaan keh rahi hain ki bas ek tum ho yahaan... Sirf main hoon meri saansein hain aur meri dhadkanein... Aisi gehraiyaan... Aisi tanhaiyaan... Aur main sirf main..."
The joy of riding a raft with your loved ones, as exciting as it may sound, much risky it was, and hence the realization of self existence had struck us all.
Ganga Aarti
Now that Gange Mata had allowed our survival it was time for us to seek her blessing before heading back home. Triveni Ghat was up next.
Enter the place and you to see it being filled with numerous yogis, aarti thal sellers and ofcourse followers of Gange Mata. The hustle and bustle of this place is non-stop but that is until the Yogi's take upon themselves the task of pleasing Gange Mata by doing their spiritual dance with the fire.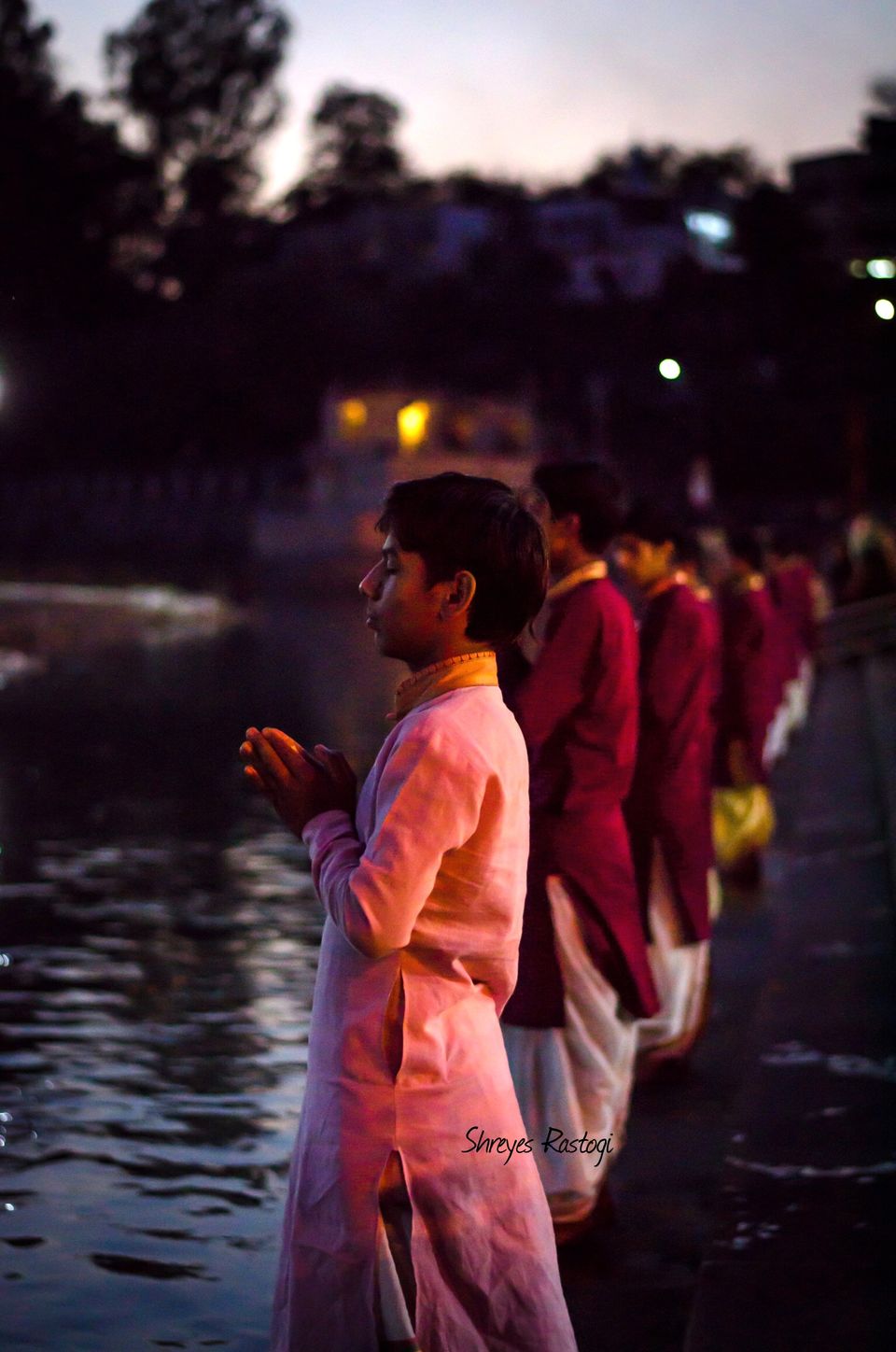 The Aarti starts with the followers relieving this leaf bowl of camfour powered lamp into the river. I think it signifies your respect and love for the river and also acts as an offering from you to seek her blessings.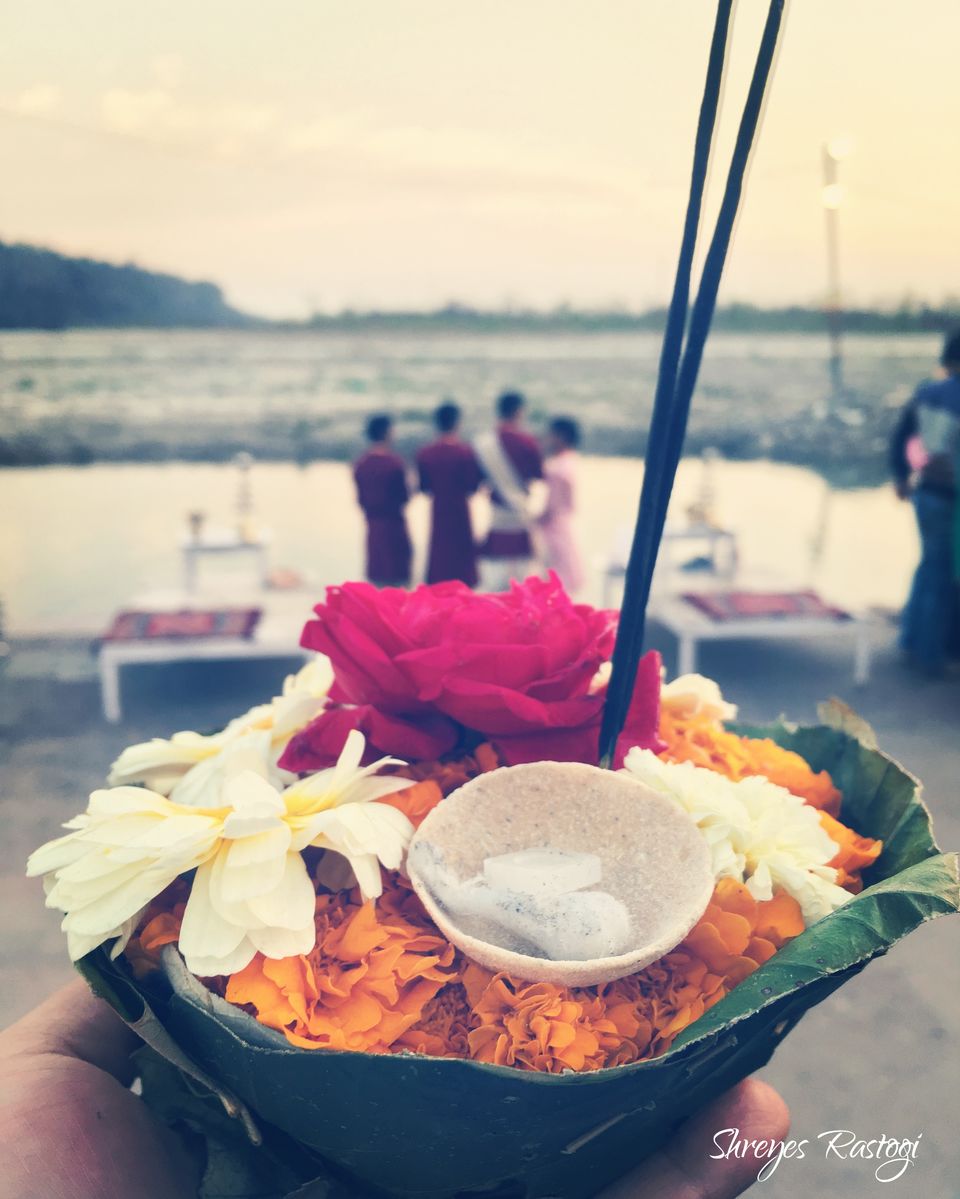 Soon after, everyone is found taking a seat and feeling envy of the other person's seat closer to the magic we were all about to witness. I on the other hand was pushed outside the seating area as, "Sir, Cameras not allowed in this area."
And before you know it, like Neo from Matrix, draped in red cape, walks in a group of Pandits chanting holy mantras. They fold their hands in respect for once and then there is no looking back. The dance with fire sets the whole place alive to transcend the witnesses to a completely new world of belief where all wishes have the power to come true, where all people are happy and food is enough and when you look back you have Mata Gange holding your back pushing you forward.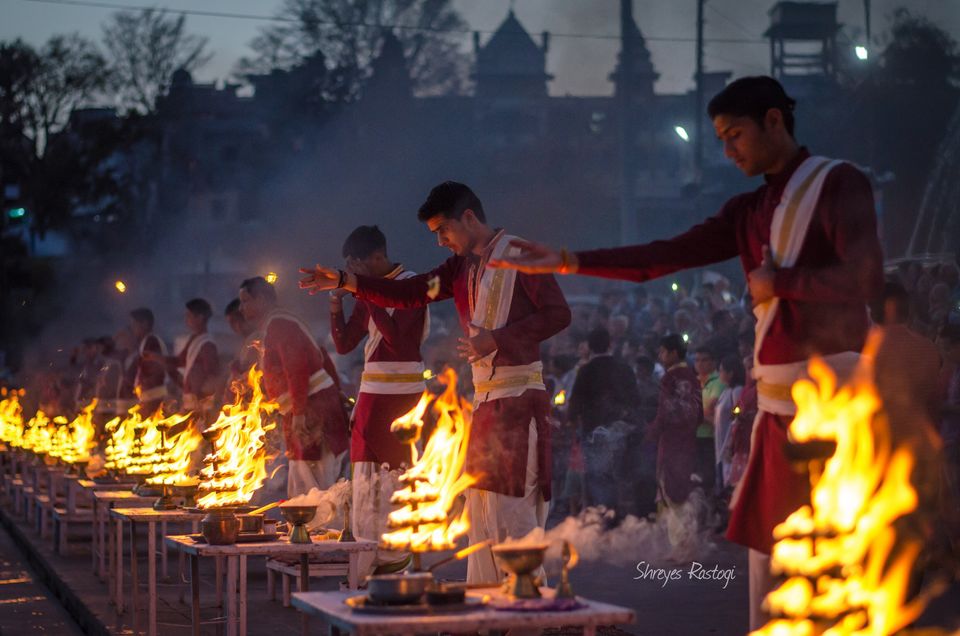 The aarti is said to be a mimic of the Haridwar Aarti, I have not seen it but if this is a mimic, I cant imagine how beautiful Haridwar Aarti might just be. Just for that reason, Haridwar, I will see you soon I promise.