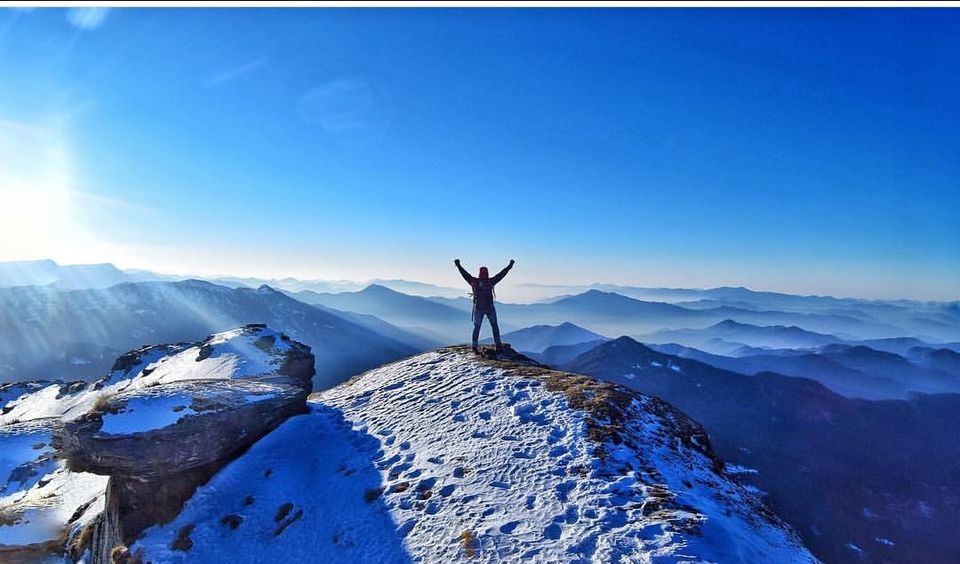 Sankri - Base camp (6500 ft)
A  spendid village based in the beautiful mountains of Uttarakhand is a trekking hub and serves as a base camp for many treks. Sankri offers breathtaking views of snowy mountains & scenery.
At Day one we reached sankri and went for a acclimatization walk as sankri welcomed us with a heavy snowfall to add a cherry on cake.
How to reach -
The nearest Airport is at Dehradun & from there one can travel by road. The 200 km road trip to sankri from Dehradun besides the banks of river Yamuna is a worth.
Sankri is the last village connected by roads and mobile networks.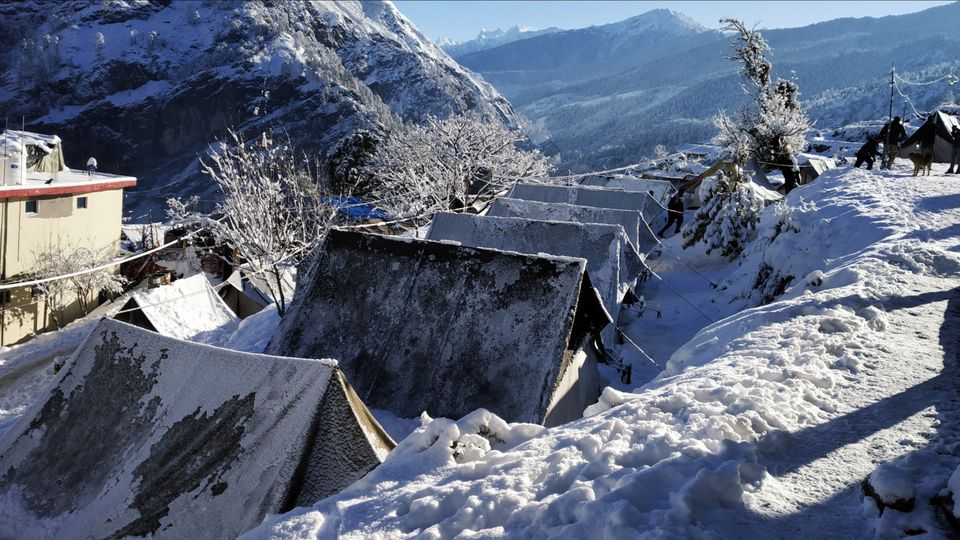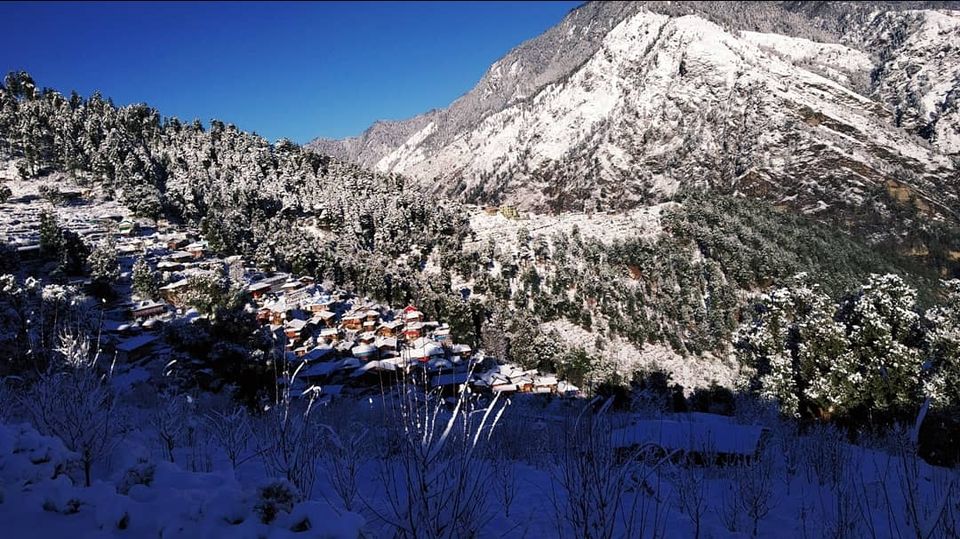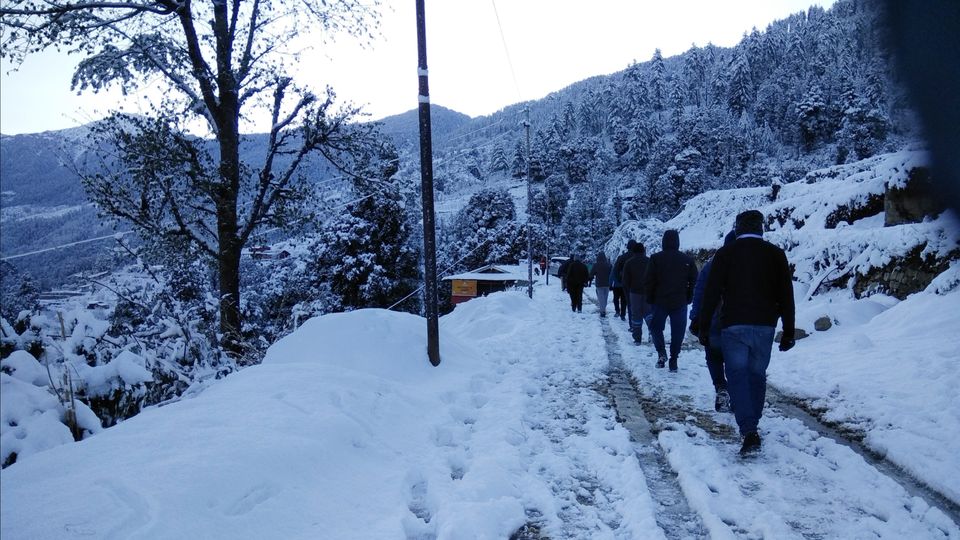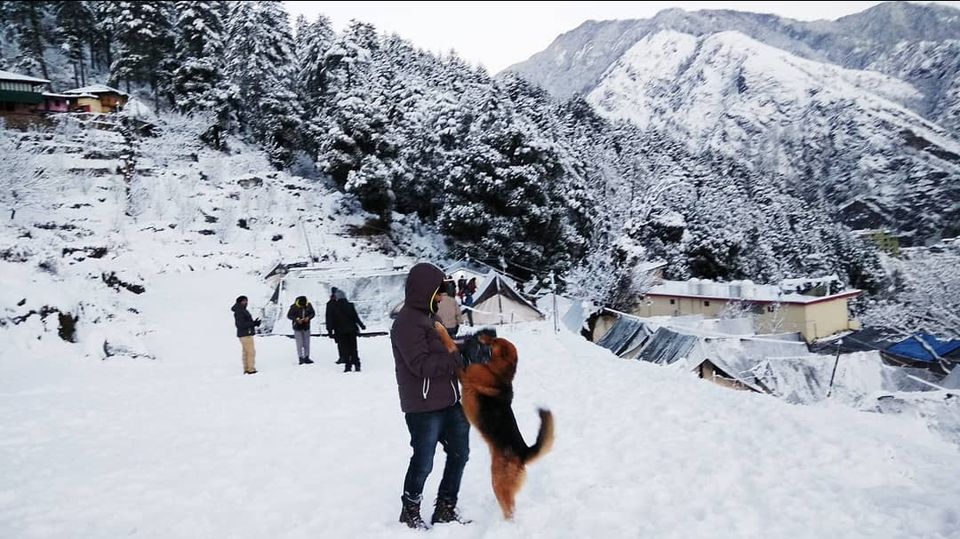 Juda ka Talab (9000 ft)
The next day we headed towards the juda ka Talab. 5 km walk through the Himalayan mountains was mesmerizing.
Juda ka Talab is a lake which was totally frozen and walk over the lake was refreshing.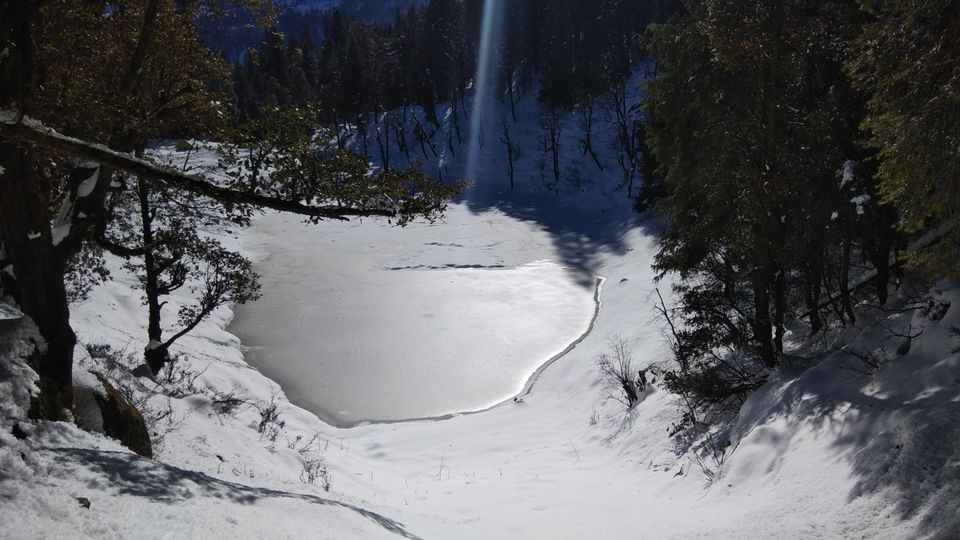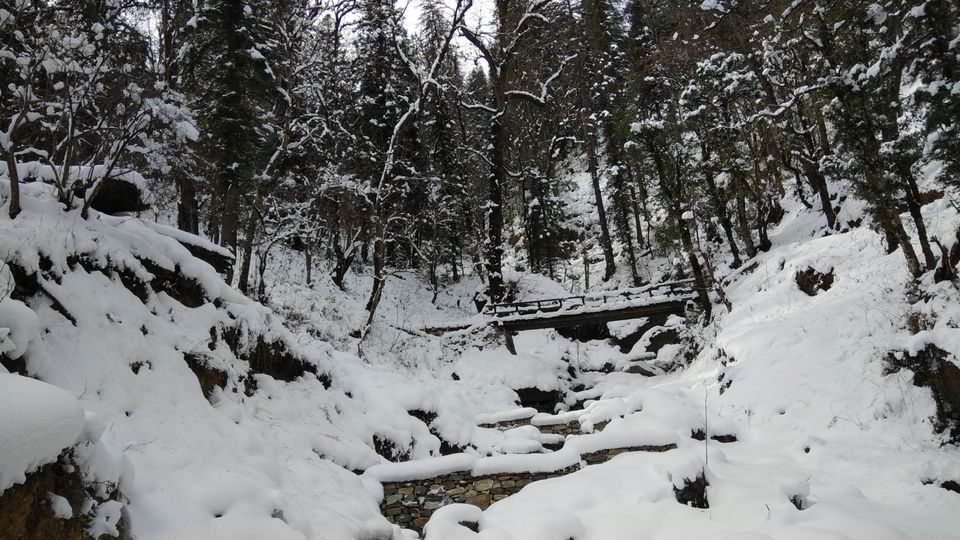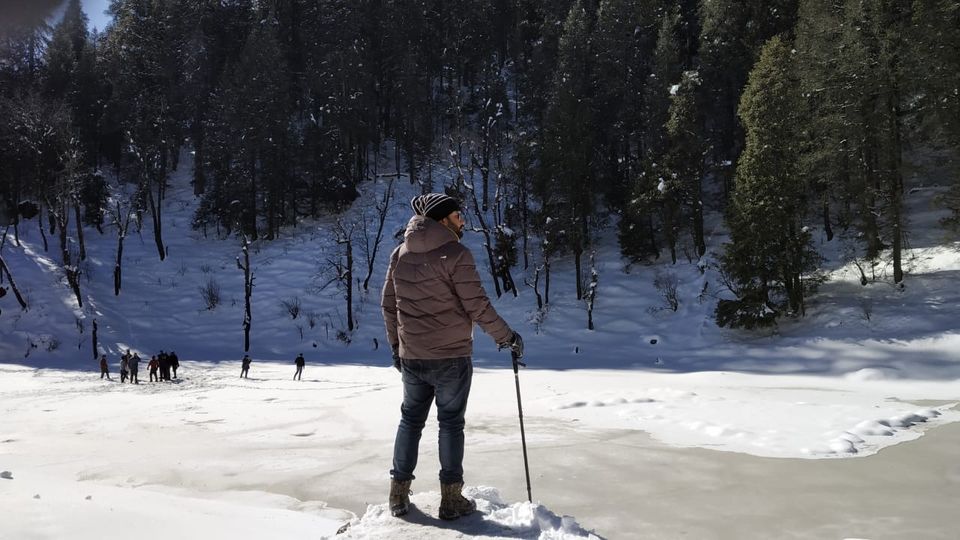 Luhasu (11600 ft)
Luhasu is a base camp for Kedarkanth peak. On the day 3 we reached Luhasu through extreme negative temperature and 1.5 ft snow covered over pathways throughout the 6 km walk.
On the way one can break for snacks and take the pleasure of having Maggie and lemon tea.
The route has fresh water springs which will offer the purest form water to rejevuvenate our souls.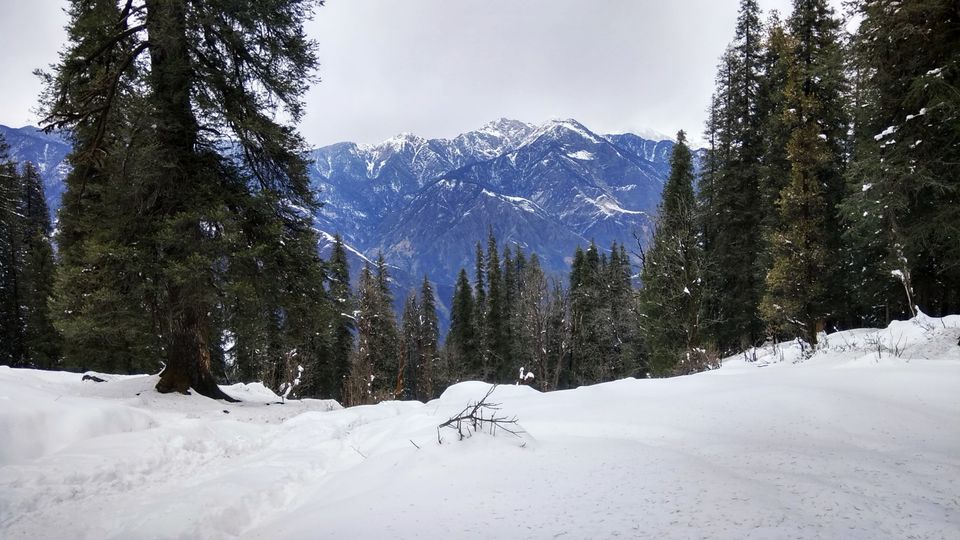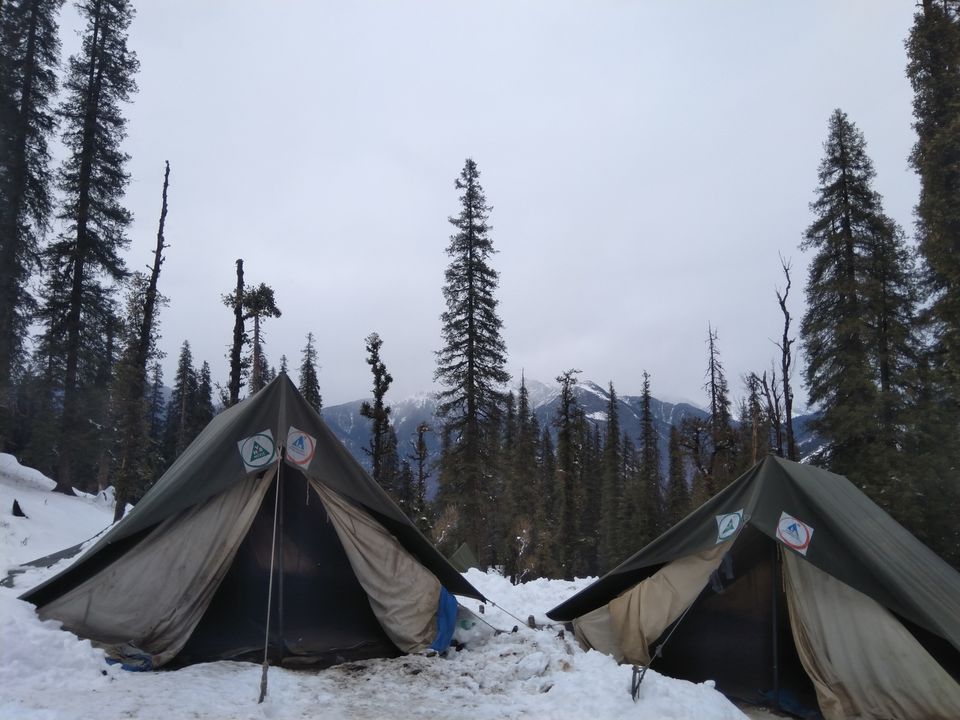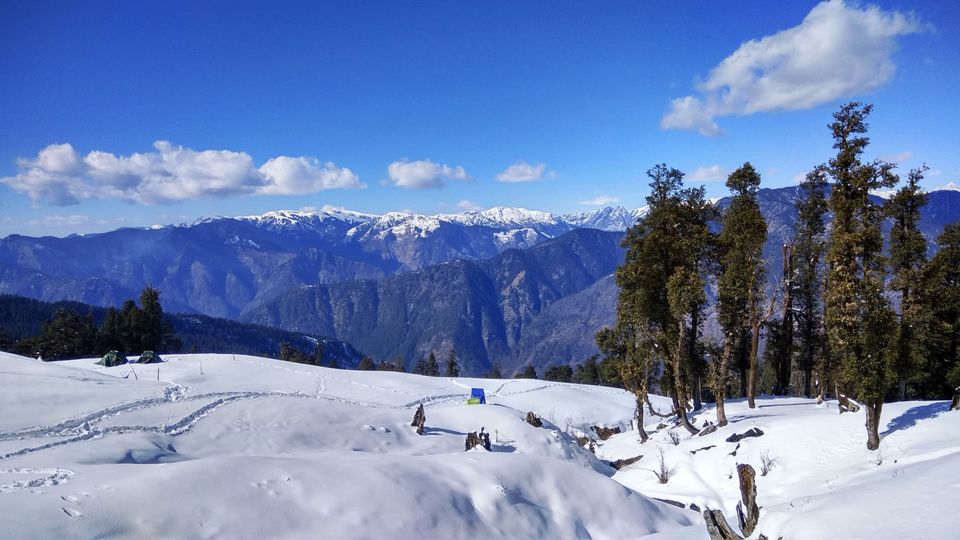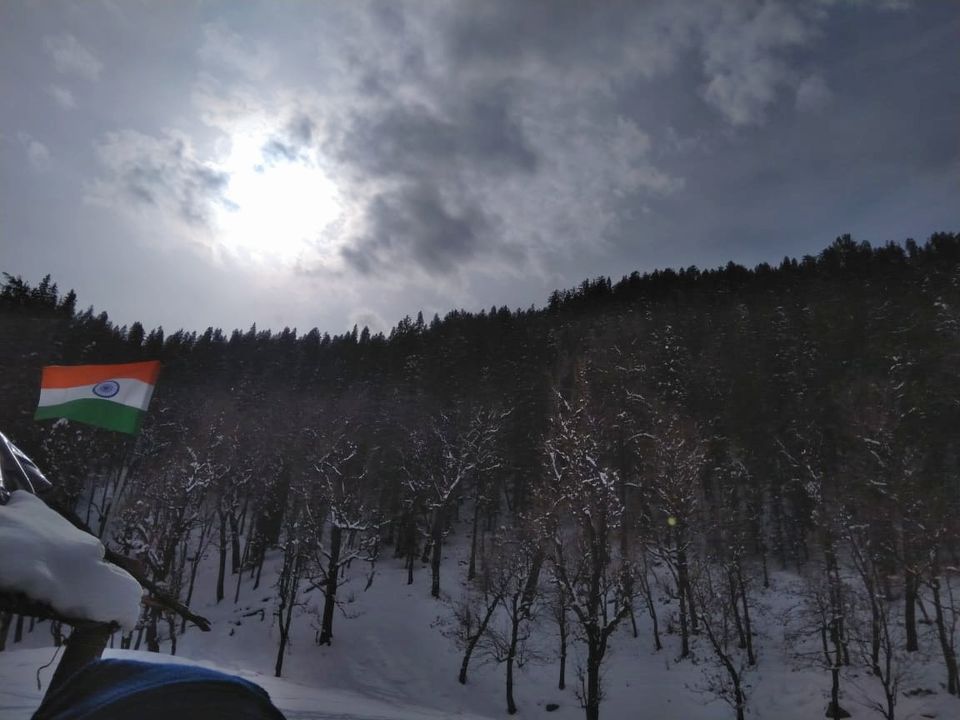 Kedarkanth peak (12500 ft)
The most challenging part comes on the day 4. We started climbing at 3 am in the morning for the Kedarkanth peak. 2 hrs of challenging trek got us to the summit. The view from the top most peak of that area was stunning. Withstanding the - 15 degrees was also a tough task for us.
The Kedarkanth was having a historical story; The Pandavas wish to built the Kedarnath temple here but at the time of construction they got some uncertain omens due to which they leave the built incomplete. The statue of 'Lord shiva' who is also known as 'Kedar' was built upto it's throat and throat means 'Kanth' in hindi. That's why the place is called 'Kedarkanth'.
The breathtaking and mesmerizing view of sunrise was worth watching from the peak. From the summit one can take a view of peaks like 'Swargrohini' , 'Kala Nag' , 'Bandar ki poonchh'.
After watching the sunrise and staying for sometime we trek downwards to the base camp. The slanting and sleepery downward trek makes it even harder to reach the base camp. If anyone wishesh not to complete the trek on that day and wants to enjoy the scenery more can stay at Argon in the middle.
While waving the hands of goodbye we promised Himalayas that we will be back soon.