There are lot of HAPPINESS moments in my life but this one is special and worth sharing.
By sharing the below Happiness story I would simply and strongly urge everyone to travel and explore new places and its people, new cultures, new delicacies and tick off the bucket list of 'To-do' things in life.
Traveling and exploring gives you a life changing experience. One can discover self, your own patience, your strength, inner peace, self-motivation, your will power and lot more.
"TRAVEL MAKES ONE MODEST. YOU SEE WHAT A TINY PLACE YOU OCCUPY IN THE WORLD".
Read on the my below story which triggered my exploring journey back again.
My First Himalayan Trek: KEDARKANTHA, UTTARAKHAND
It goes back to March 2017, were I had planned this trek to KEDARKANTHA. Since childhood I had travelled with parents to many places within the states of Maharashtra, mostly which covered the sacred places – Temples and historical monuments. While in college along with friends had been to forts in the Sahyadri range. Completing my academics and then work commitment limited by travel plans for next 5 years until year 2017.
Several times I had heard about treks being organized to northern Himalayan region into the wild, valleys and mountains, by some professional trek organizers and local people. So here I was with a plan to go for an Himalayan trek of 8 days – SOLO – with literally no experience of climbing/ mountaineering in an High altitude region. Three months – Jan to March – were spent in booking the trek and flight tickets, shopping for trek essentials and physically and mentally preparation and marking leaves at work for the 8 long days in the mountains. Excitement was piling up.
Finally the day had come – 18th March 2017 – where I left from Mumbai to Dehradun. You can check the detailed itinerary here. https://www.trekthehimalayas.com/Kedarkantha-trek/
Day 1 - DEHRADUN to SANKRI – 6400 ft
While traveling from, Dehradun to Sankri- the base village and starting point, the 8 hrs journey was full of twist and turns alongside the valleys and mountains. Soon I was away from civilization, hussel and bussel of city life and reduced head count. I was to be completely off mobile network for next 8 days. On reaching the base village, had briefing from our trek leader on the trek route and proceedings, got introduced to fellow batch trekkers, packed the bags for the next day followed by dinner and went off to sleep. Here are some of the pictures clicked on the way which made my day.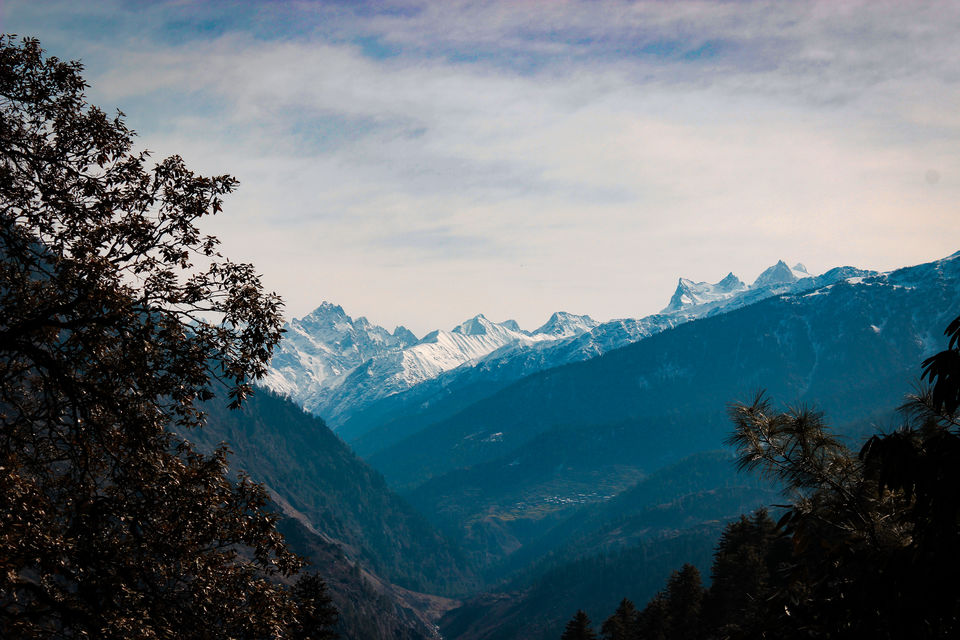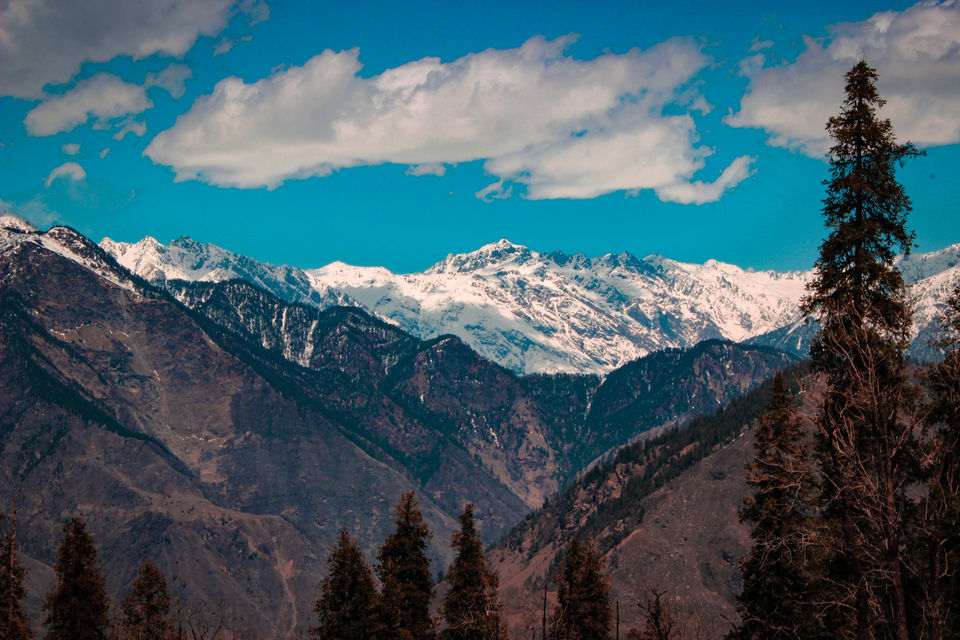 Day 2 – Sankri – 6400 ft to Juda da Talab – 9100 ft
Started at 8 am in the morning towards our first campsite which was a lake – Juda da Talab. It was freezing cold outside and the sunshine gave the required warmth. Ascend and steep incline over the trails made me realize the amount of preparation goes into the fitness required for these kind of treks. Though this was a beginners trek, I felt the challenge of low on fitness and carrying the backpack essentials weighing 10kg. Within one hour of walking through dense pine and maple trees, freezing cold water streams i was struggling to catch up on the speed. Campsite was covered with parts of snow and our kitchen tent was set up right next to our tents. Until this day, I had seen such snow only in movies. SHEER DELIGHT, Isn't it?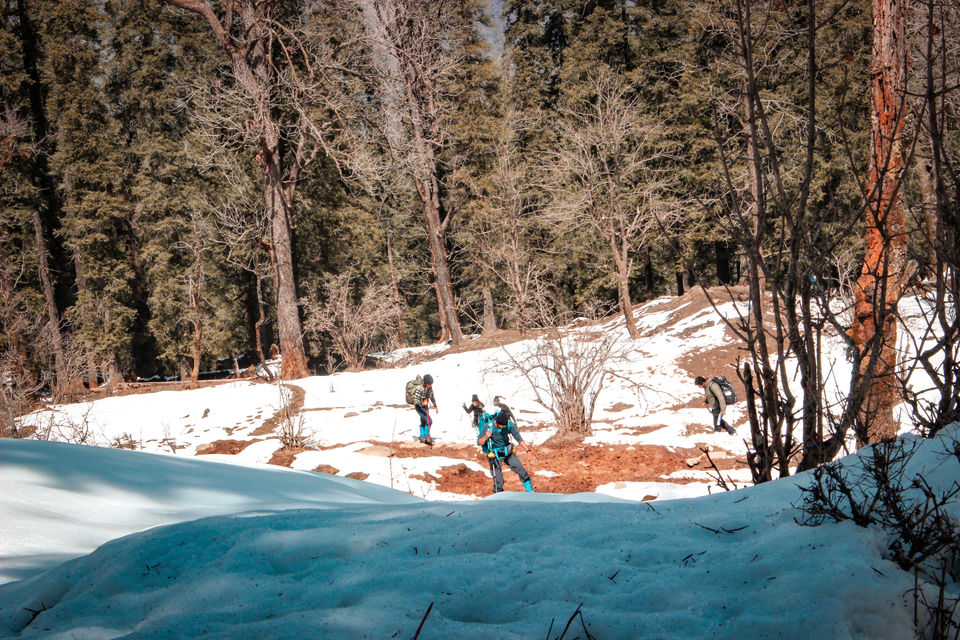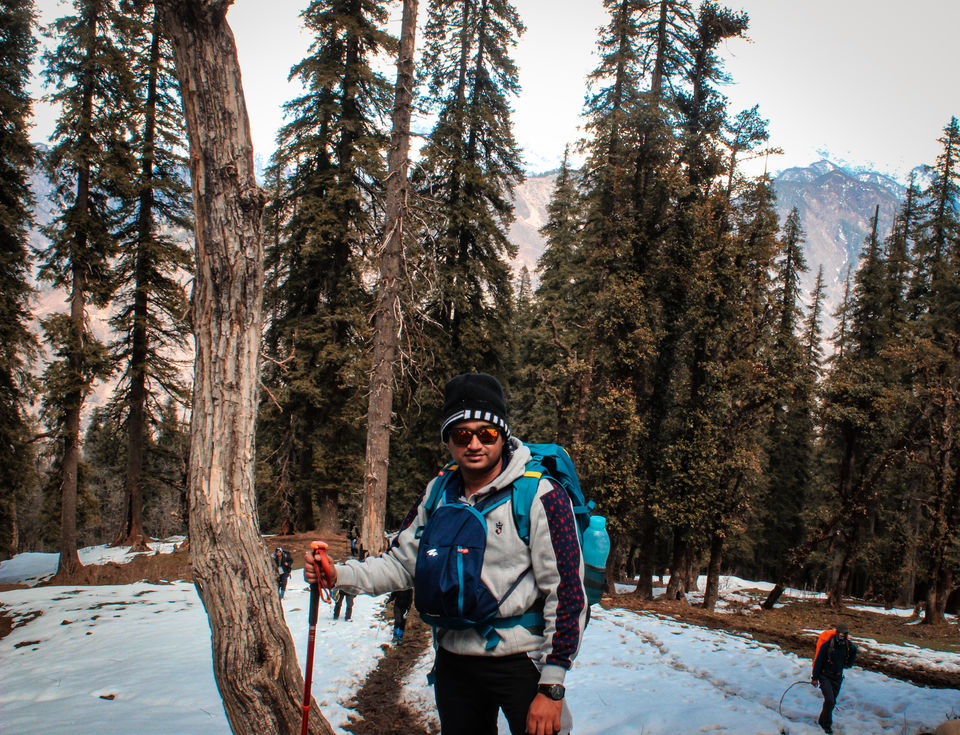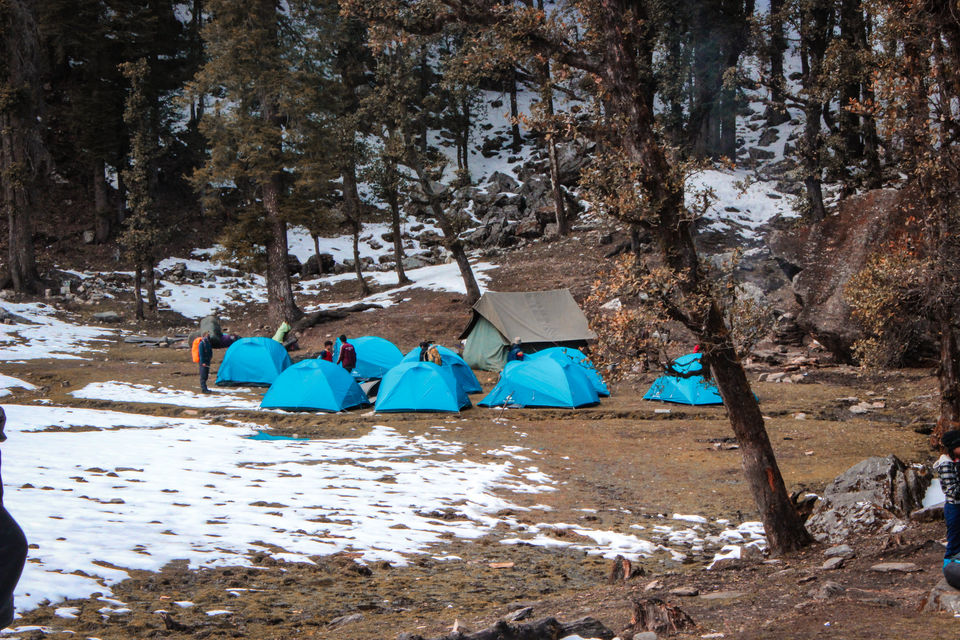 Day 3 – Juda -da Talab – 9100 ft to Kedarkantha Base - 11250 ft
This was a 4 kms uphill ascend in 3 – 4 ft deep soft snow. Everyone was getting bit nervous and so was I. People here were talking about Acute mountain sickness (AMS) and symptoms of it. Some had mild headache as the air was getting thinner and due to low oxygen. I had no clue of the term itself. Good amount of water intake saved my day and we reached the base around noon to have lunch and rest for the day. More information on AMS here. https://en.wikipedia.org/wiki/Altitude_sickness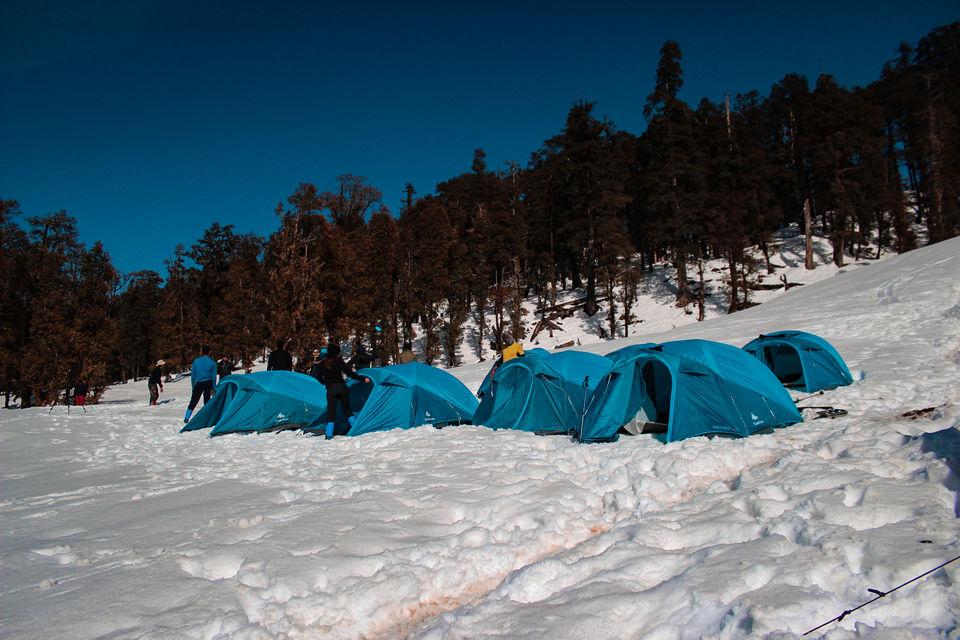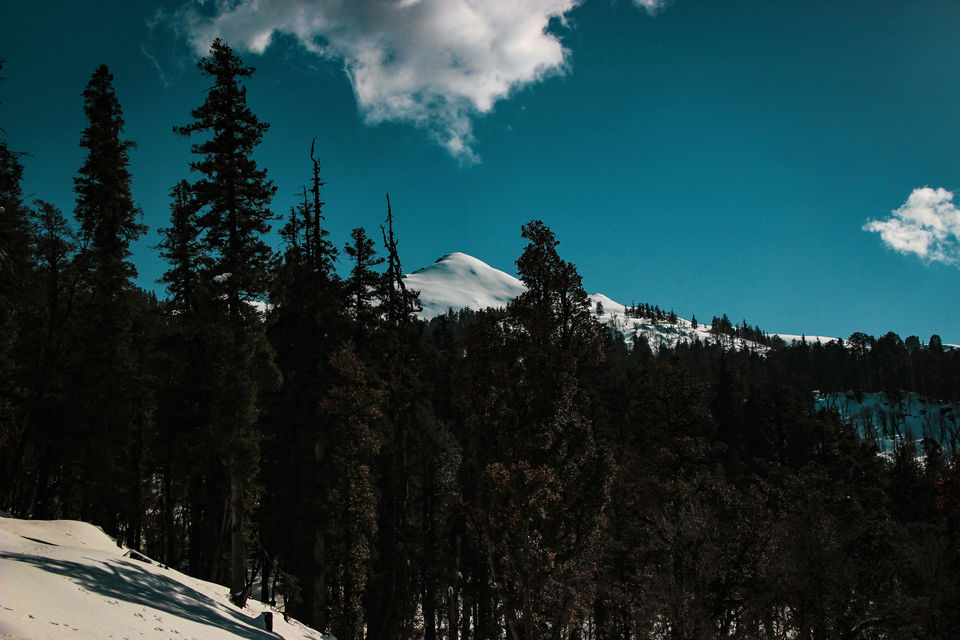 Day 4 – Kedarkantha Base – 11250 ft to Kedarkantha Summit - 12500 ft and back to base
We had to leave at 3 am in the morning to cover around 6 kms of distance and ascend as well. Temperature around – 4 degrees. This was the day we all waited for, to summit the peak. Today was going to the most tiring, bone chilling and strenuous with full of ascend, some rock climbing in the snow. We had to cover major distance in the dark to avoid walking on hard and slippery ice caused due to sunrise
At one point around dawn I found myself gasping for breath and couldn't walk further and thought of giving up. Something in my mind kept calling - Boy you can do it, go for it. Our trek leader decides to take a break and have some water and energy bars to keep us moving. With hands swollen in the gloves, feet colder and fingers having no sensation, bad fall 3 to 4 times in the snow while ascending, I was at the top of the peak at 8: 30 am.
That moment of being on top of a mountain peak, made me realize that how tiny we are in this big world. Tears of shear happiness of achieving this rolled down my eyes. Below are the images.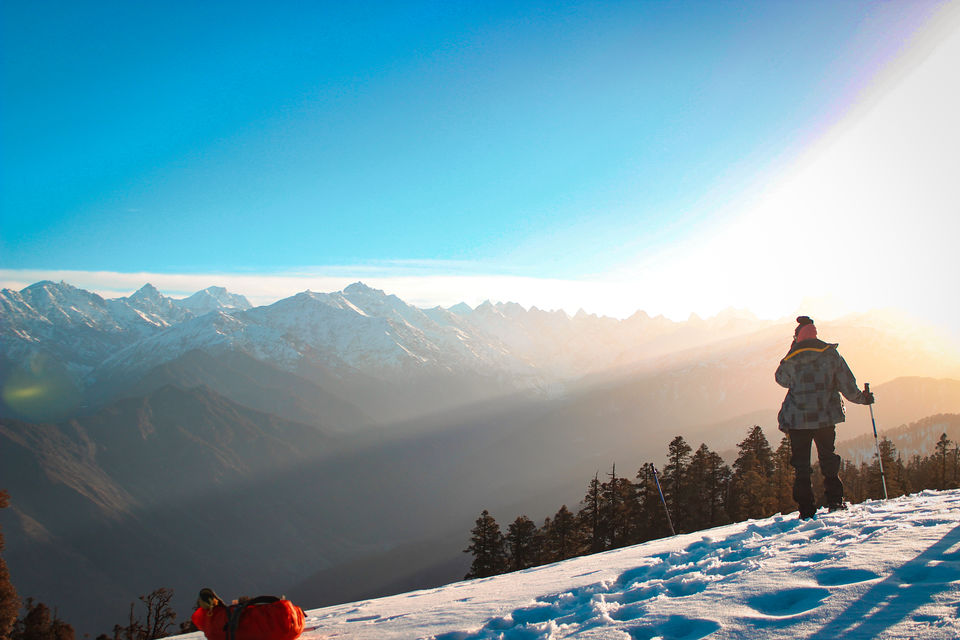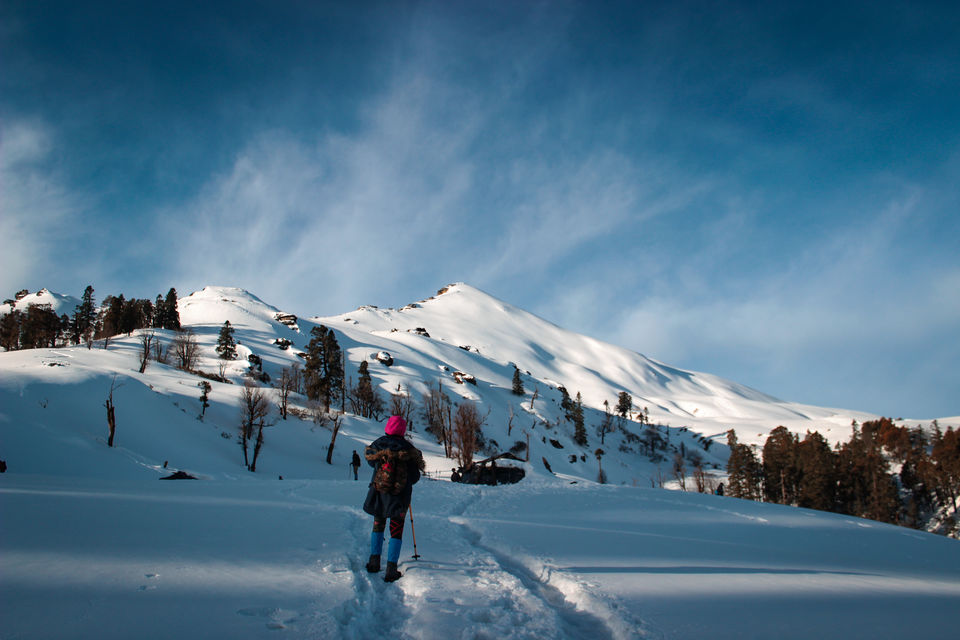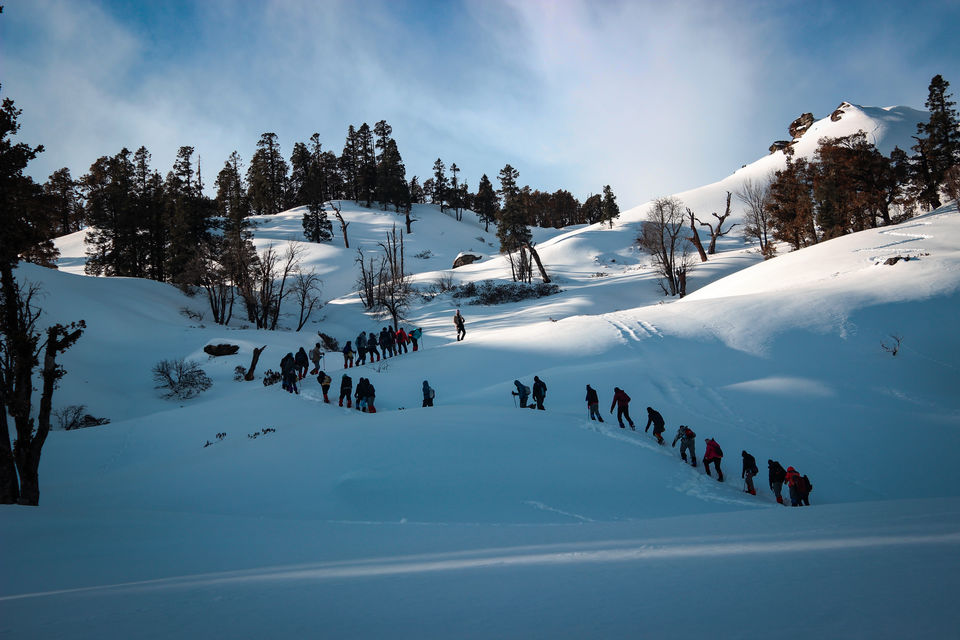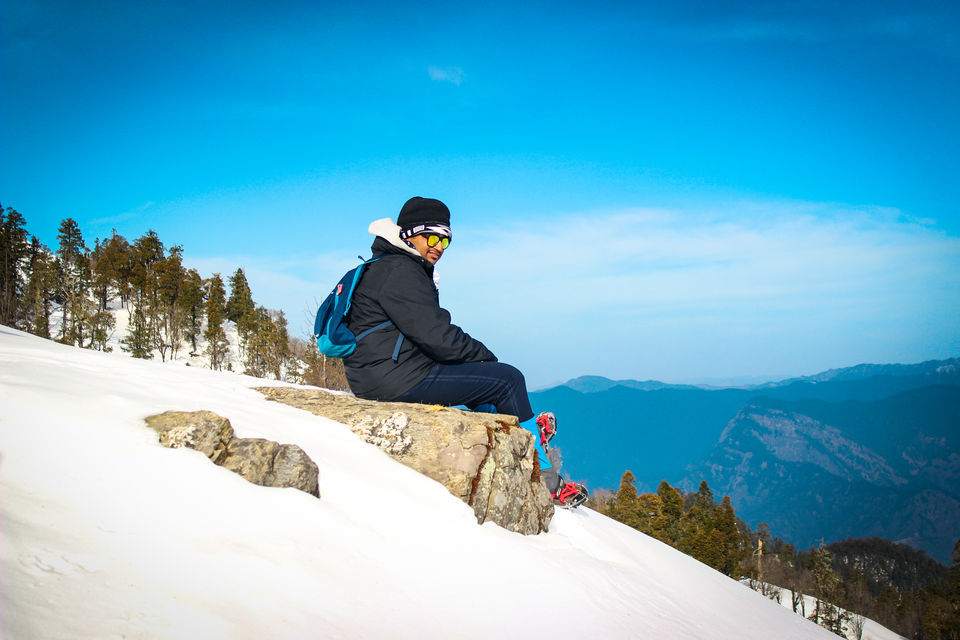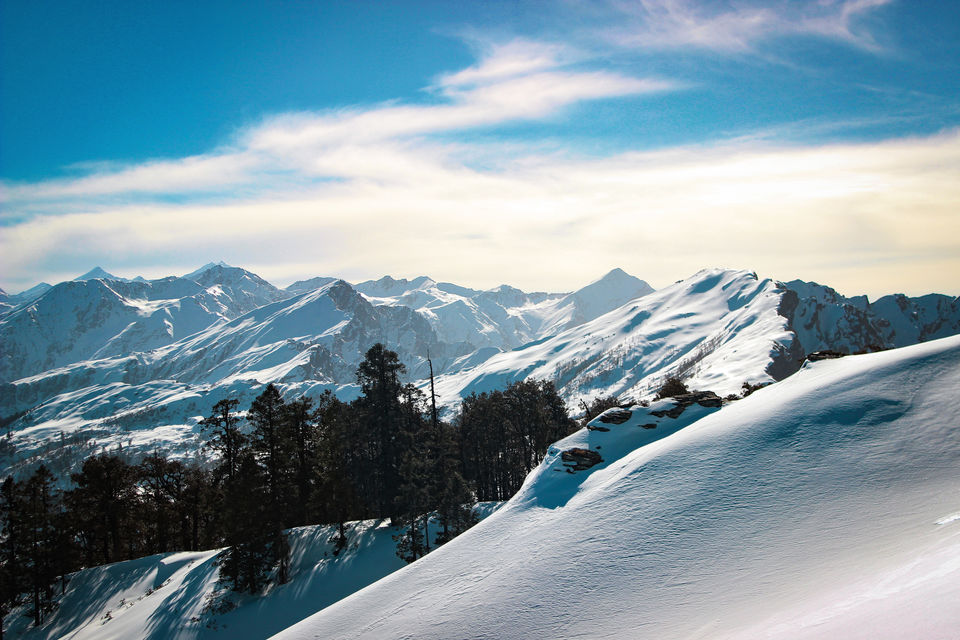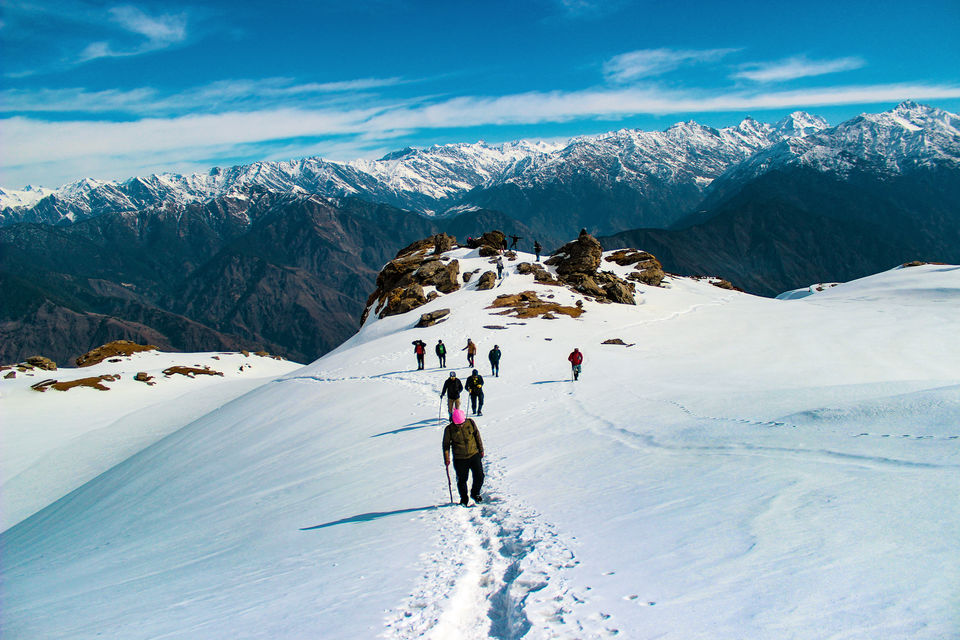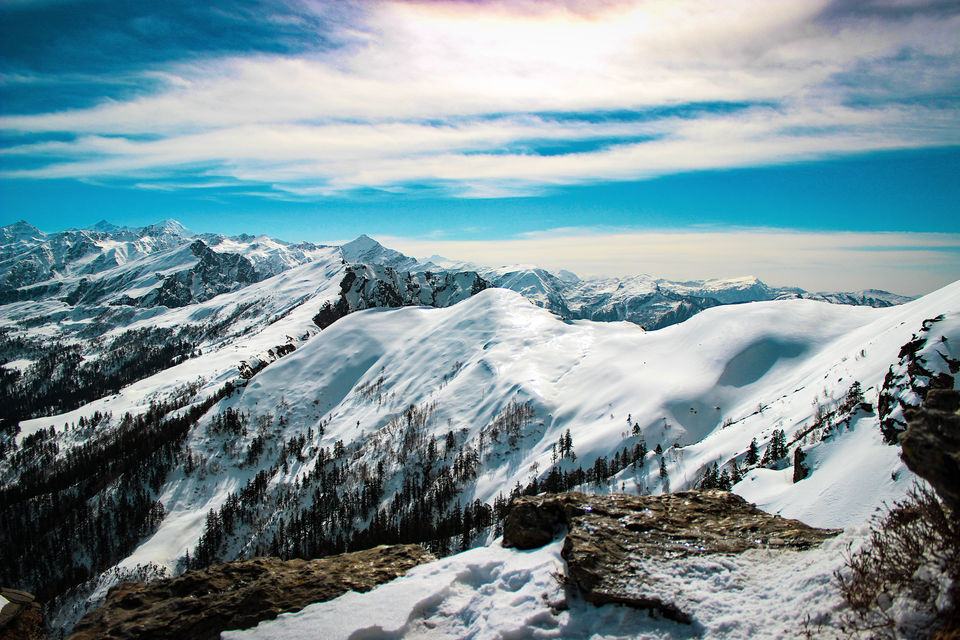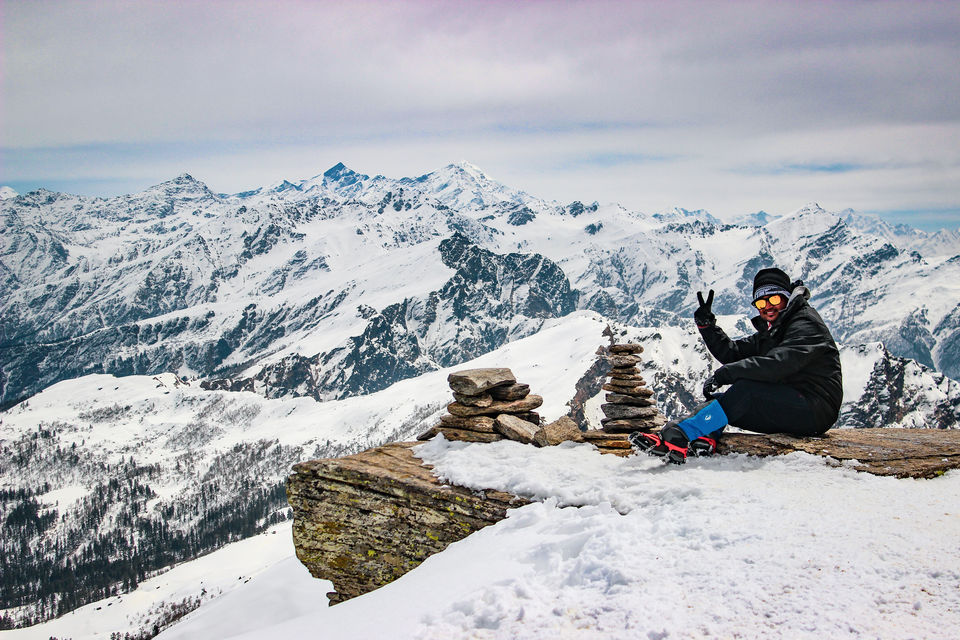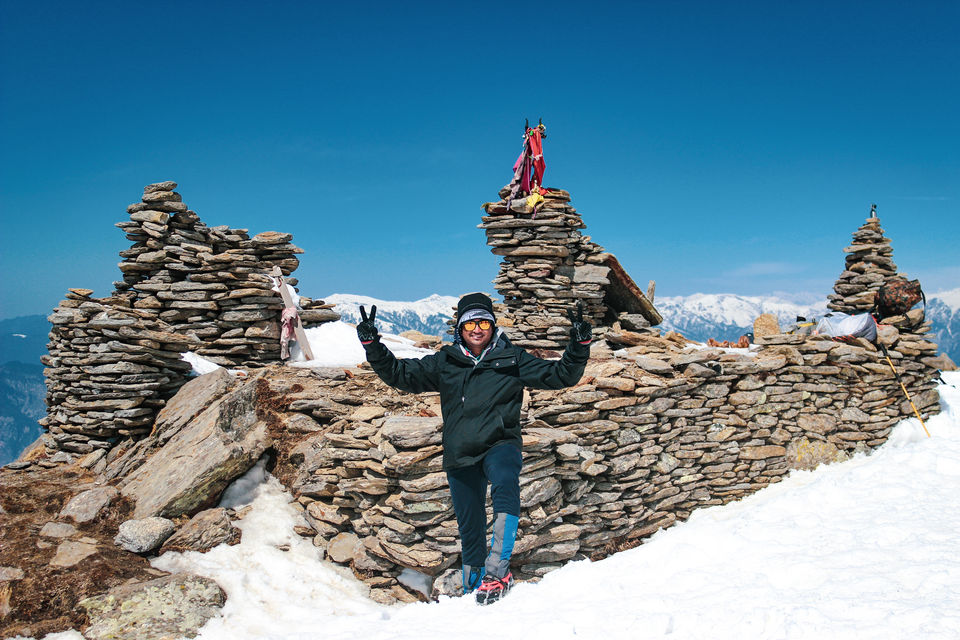 Below are the souls I met on this 8 days trek and made friends forever.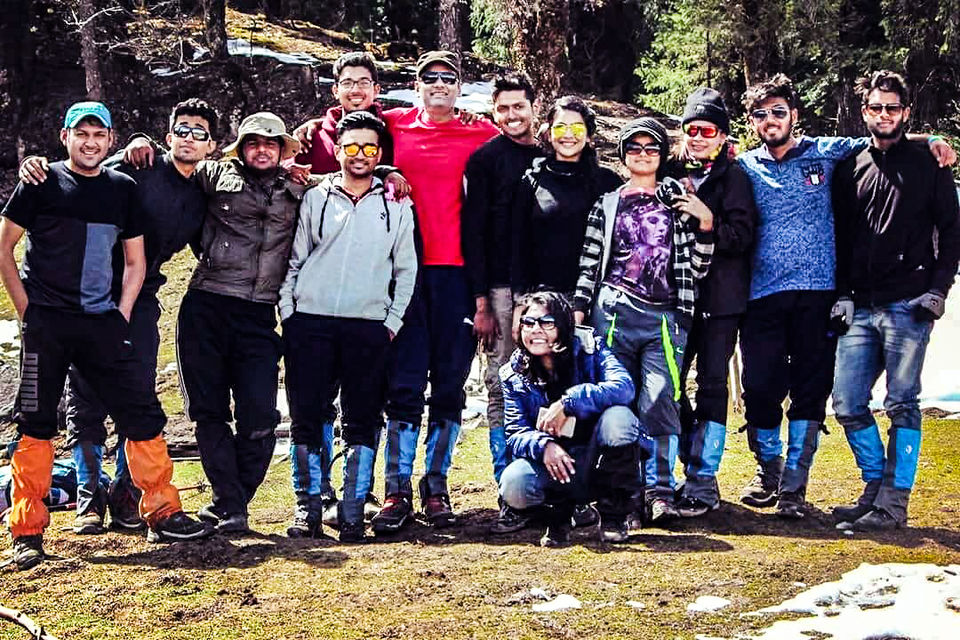 This trek has tested me physically, mentally, on fitness front and on my will power. After coming back to city life i started looking at things positively, differently and it has changed me as a person.
It is said that once you have been to the mountains they call you back. Since then I have been travelling to mountains to find inner peace and that keeps me going.
"HAPPINESS CAN COME IS WHATEVER YOU DO, JUST DO IT."